Ah, Paris. The city of love. A city that is a delight to visit at any time of year, be it for a sunny summers day stroll along the Seine or for a wander through the festively lit streets in Winter.
Paris is a city that I'm deeply fond of in Europe. It vies with Rome for being the capital of romance (personally I'm with Paris on this one), and, like Rome, has much to offer the visitor.
In today's post I'm sharing with you some of our favourite things to do in Paris. Much like Rome, Paris is a well visited city, so you'll rarely be alone. However, there are myriad areas to get lost in, and its appeal year round means you can skip the crowds if you don't mind risking the weather. Now, on to my Parisian highlights!
What to do in Paris
1. Notre Dame Cathedral
I'm a huge fan of the gothic style of architecture on Cathedrals, and you don't get much more gothic than the Notre Dame de Paris. Famous for her flying buttresses, and for being the home of the Hunchback, Notre Dame is truly a sight to behold.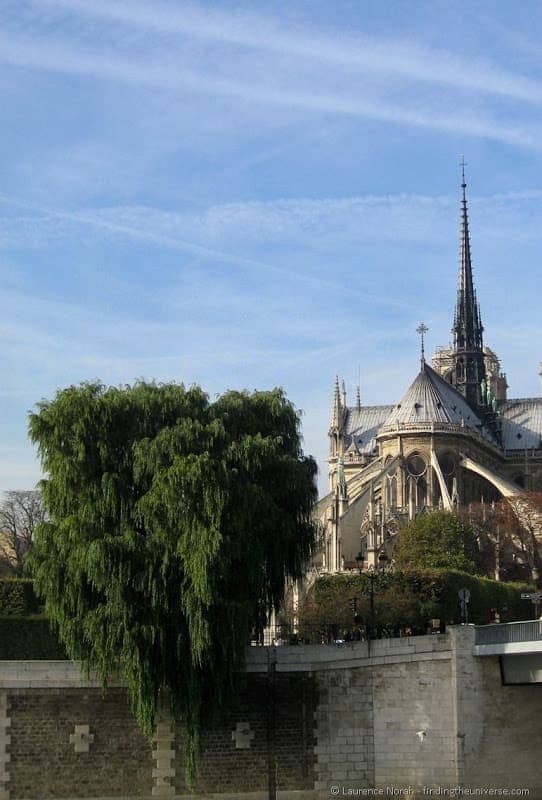 She is beautifully situated on one of the islands on the River Seine, which means there are plenty of opportunities for wonderful photographs. You can also go into the Cathedral, free of charge, from where you can climb up the 387 steps to the top of the tower, or descend into the Crypt, although these activities do incur a fee.
2. Montmartre
Montmartre is a beautifully bohemian area of Paris, named for it's hill. Mont being "Mount" in French. This area has a lot to offer, not least being the spectacular views across Paris. Here you will find the beautiful Basilica of the Sacre Coeur, a magnificent church from whose dome you get an almost unrivalled view of Paris.
Montmartre is also famous for being a home to artists, and it was here that such artists as Van Gogh, Renoir and Matisse worked and were inspired. The famous Tournee du Chat Noir cabaret act was also homed here.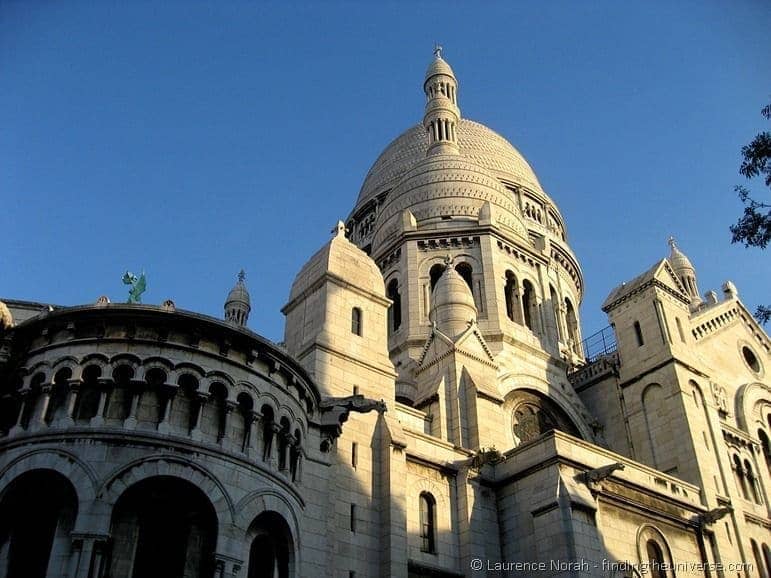 My favourite attraction in Montmartre is the Espace Dali – a permanent exhibition dedicated to the life and works of surrealist Salvador Dali. It houses hundreds of his works, and is a must visit for any fan of melted clocks.
3. The Eiffel Tower
It's impossible to visit Paris without seeing the Eiffel Tower, so including this fabulous structure here seems almost unnecessary. Just know that you really should take the time to get to the top of this magnificent steel tower and marvel at a structure that was hailed as the worlds tallest for 41 years.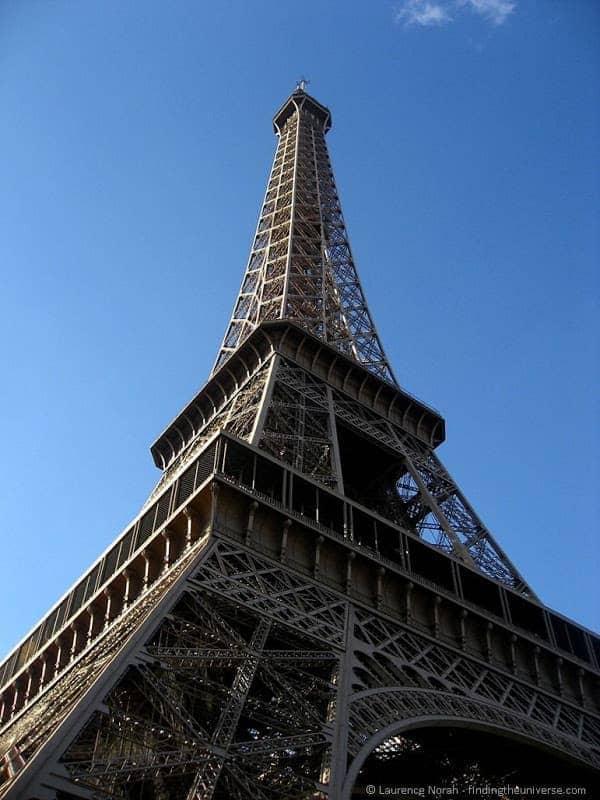 Everywhere you go in Paris you will be able to orient yourself by looking for the iron lady (as the French call her). It makes sense to get to the top and enjoy the views from the only place in Paris where you can't see her.
If you're feeling truly decadent, you can even take in dinner at one of the two restaurants located within. The second floor option boasts a Michelin star, and is priced to match!
4. The Louvre
Perhaps most famous for housing the Mona Lisa (queue for a long time and then wonder how something so small has held the world spellbound for so long), the Louvre is the most visited art museum in the world. It is also very big, and would take an absolute age to see in it's entirety.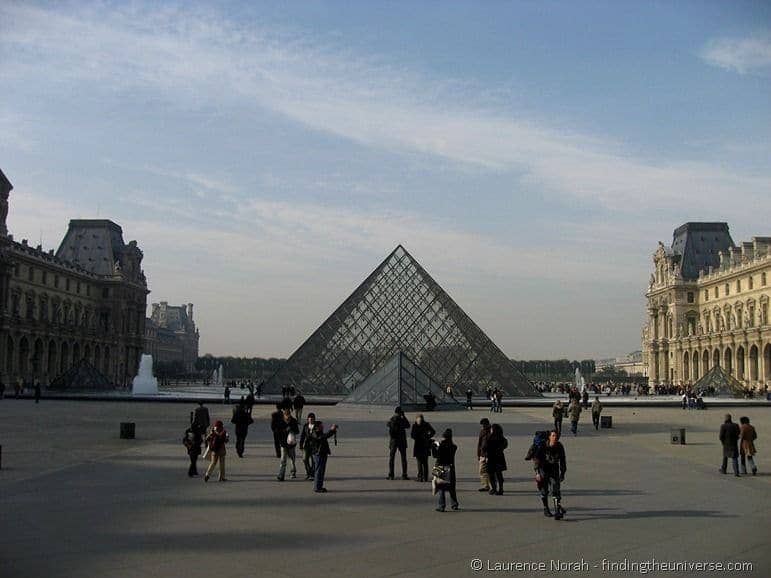 I'm not usually big on museums, but the Louvre is worth visiting even if you don't go in, merely to take in the magnificent building that it is housed in, not to mention the Pyramid in it's forecourt.
If you do decide to visit, I'd advise having a plan of what you really want to see, because this place is vast! And yes, if you do plan on seeing the Mona Lisa, turn up early. The most famous painting in the world has her admirers.
5. Champs-Élysées and the Arc de Triomphe
Beyond the Louvre, at the Place de la Concorde (where such dignitaries as Marie Antoinette and Louis XVI met a rather sticky end at the hands of the French Revolutionaries), is the start of the Avenue des Champs-Élysées.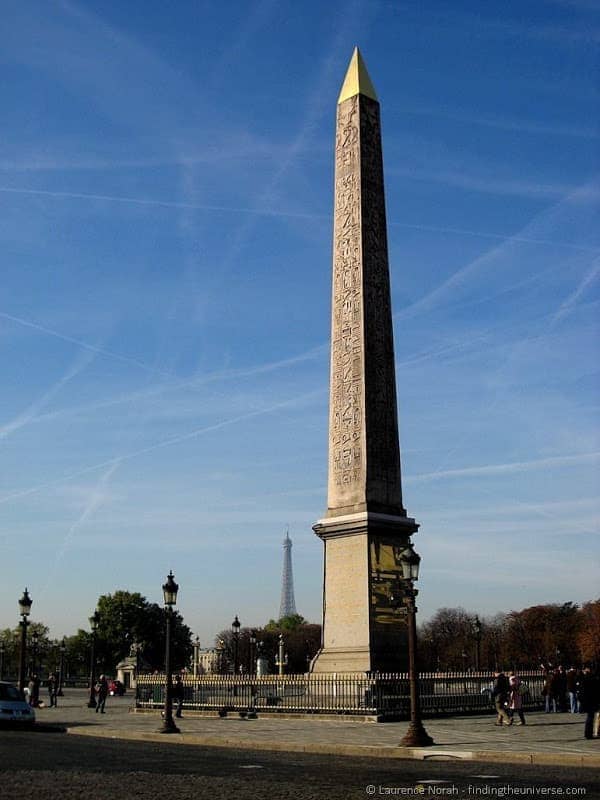 Nearly two kilometres long, this is Paris's most famous shopping street, and if you are at all into fashion, or just walking down incredibly picturesque tree lined avenues, then a stroll down the Champs-Élysées is for you. Not to mention the fact that at the other end of the Champs-Élysées is the Arc de Triomphe, which ranks up there with the Eiffel Tower as one of France's most recognisable landmarks.
Built as a war memorial to commemorate the French Revolution and Napoleonic Wars, the Arc sits at the centre of France's most insane roundabout, where twelve streets meet and around nine lanes are available to choose from. Drive onto this at your peril.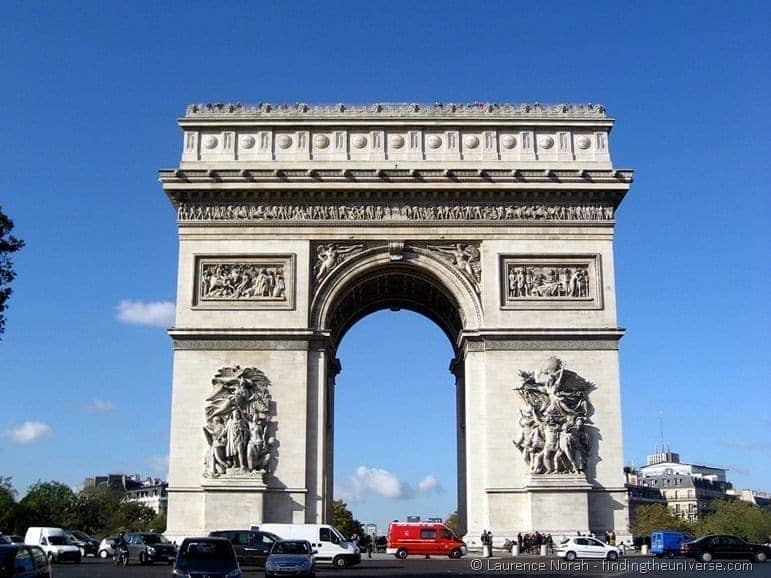 If you do make it across the roundabout (there are, thankfully, pedestrian tunnels), then you can go up inside the Arc de Triomphe to the roof and enjoy the view. Turns out there are a lot of places in France to get good views!
6. Eat Amazing Food
It would be improper of me to talk about Paris without mentioning the food. France is a country which is obsessed with good food. There is a good reason the Michelin star system began here. There are endless places to eat in Paris, to suit all budgets.
I'd recommend going for a good long wander down the many side streets, perhaps in the Montmartre area, and finding somewhere that suits your budget and taste. Wash it all down with some excellent French wine in the company of someone you love, and let the magic of Paris enchant you.
7. Cemetery Père Lachaise
Including a cemetery in a list of attractions in a city may seem a bit weird, but the Cemetery Pere Lachaise is one of the worlds most visited cemeteries, and there is a reason for that.
Pere Lachaise is home to three WW1 memorials and is the final resting places of some of France's most notable persons of the last couple of centuries. It is also home to a number of other famous folk, including Oscar Wilde and Jim Morrison.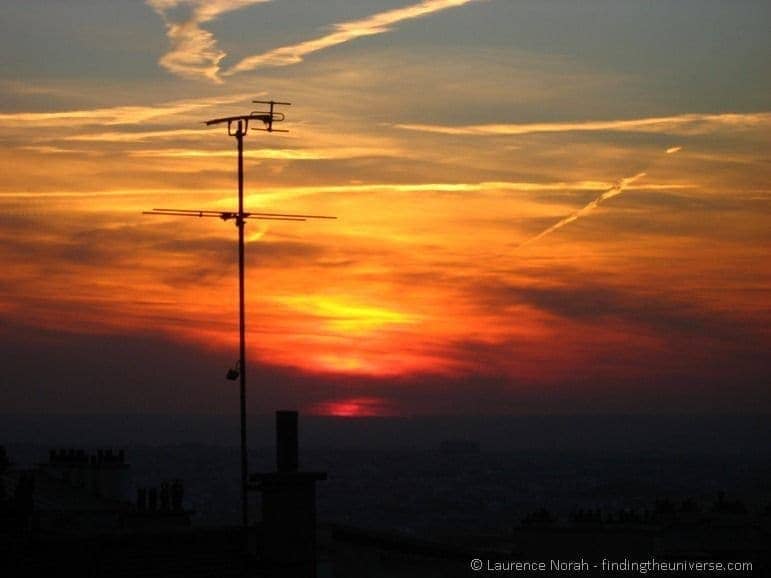 It is tough to get buried in Pere Lachaise these days, as befits a place that is home to rock stars and artists: there is a waiting list.. The good news is that it is easy to get in while you're alive, so if you don't mind hanging out with a bunch of dead people, head on over and enjoy.
Where to Stay in Paris
Ideally you want to be fairly central when you stay in Paris, to minimise your travel time. Our suggestion is to take a look at the listings for Paris on booking.com. They're our favourite booking engine when we travel, usually giving us the best choice and the best prices. They also have everything, from apartments and hostels to high end hotels.
For example, here's an apartment just near Montmartre, here's a centrally located four star hotel and here's a well reviewed hostel, just to give you an idea of some of the choices!
Of course, there are lots of other options when it comes to finding accommodation. Check out our travel resources page for some of our favourites.
Further Reading on Visiting Paris
And that's it for our guide to what to do in Paris! If you've got any favourite bits of Paris that you think are unmissable, or memories you'd like to share, head on into the comments!