There are some activities in Paris that are just so quintessentially Parisian that you can't imagine doing them anywhere else. Wandering the left bank of the Seine. Pretending you're going to go back in time and visit the writers of the Lost Generation. Gazing mesemerised at the Eiffel Tower. Spending hours agonising over who makes the best Macarons. Taking pictures of everything your eye catches.
And more.
One of the essential activities is to attend a cabaret show, and arguably the most famous cabaret show in Paris, if not the world, is the show at the Moulin Rouge, where the Can Can dance was born during that magnificent period in French history – the Belle Époque.
It seemed entirely natural therefore that when Tinggly asked us if we would like to try out their service, that we would choose to visit the Moulin Rouge show in Paris. After all, we were going to be in Paris. And neither of us had been to the Moulin Rouge, despite multiple visits to Paris.
A little about Tinggly, in case the name is unfamiliar.
Tinggly is an online gift service which gives the gift of experiences rather than something physical. And we all know that experiences make us happier than things, right? You basically pick an amount you want to spend on a gift price, and then gift it to someone. Or keep it to yourself, we won't tell.
Gifts are currently available at three tiers: The Essential at $79, the Premium at $119 or the Ultimate at $279 – different tiers unlocking different experiences of course!
Common to all of the gift options is that they are all valid for two years. So you can gift someone a Tinggly gift, and they have up to two years to figure out what they want to do with it!
This is a good thing, because Tinggly have a lot of choice. Obviously, the choice varies between packages, but currently:
The Essential Gift gets you a choice of over 130 experiences in 70 countries
The Premium Gift ups the choice to 350 experiences, in 100 countries!
The Ultimate Gift offers over 300 experiences in over 100 countries. Many of these gifts are for two, although some of them are just awesome adventures for one.
It's super easy to do, and the website makes it all a breeze, from purchasing the gift through to picking an experience. Here's an idea of some of the locations with experiences, to give you an idea of the choice!
We looked through the Tinggly offerings, prior to settling on the Moulin Rouge experience, and concluded that there's an experience for pretty much everyone in your life, from travel lovers through to foodies, with options ranging from bungee jumping to spa days.
But what was the Moulin Rouge like you ask? Pretty spectacular, as you'd hope.
As neither of us had been, the whole experience was new to both of us. There are two shows per night, a 9pm and an 11pm show. The Tinggly Moulin Rouge experience that we booked included half a bottle of champagne per person, but no other food. Dining at the Moulin Rouge is possible but not in a Tinggly package – it's a much more expensive option, with dinner served before the show at 7pm, and then leading into the show at 9pm.
There are also two types of ticket available for visiting the Moulin Rouge, the normal ticket, and the VIP version. Only the normal version is available through Tinggly. So you are aware, the VIP package adds improved seating, a show programme, priority access, some Macarons, free use of the cloakroom and a gift. It is however significantly more expensive, usually costing around twice as much as the standard show, which is likely why it's not on Tinggly.
Back to our experience.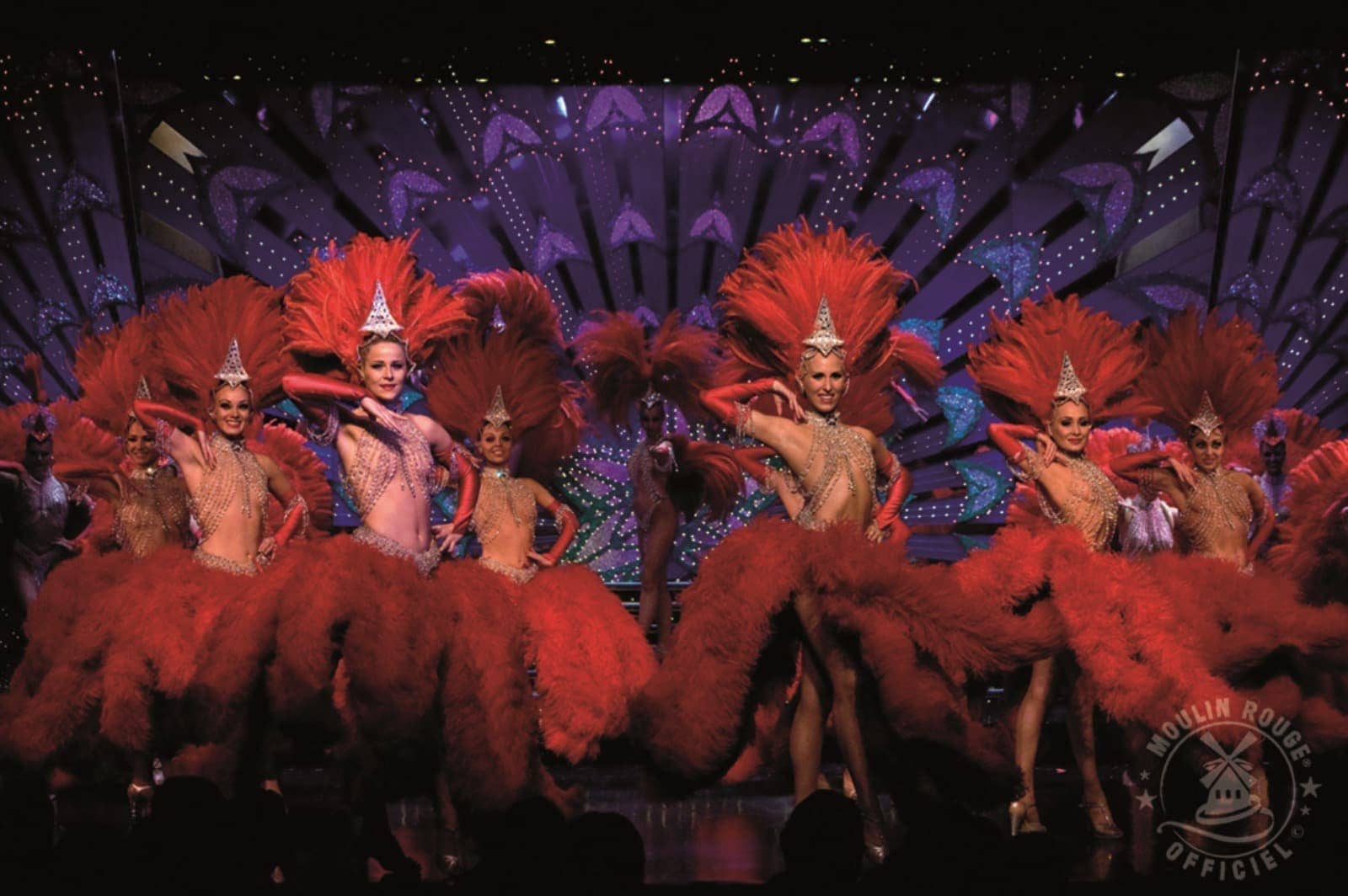 After queuing and going through some security measures, we were shown to our table. This was on a raised area to the back of the seating area, around 50-70ft from the stage. This offered good views, although we were sharing a table of four with another couple.
They had come in for the 7pm dinner, and had finished that (it had all been cleared away), and were also watching the 9pm show. We were a little surprised to be sharing a table, and having people in front of us had the potenial to obstruct our view a little, but we arranged our chairs to solve that issue, and had excellent views of the stage once we'd sorted ourselves out. We also chatted with them, and they were a lovely couple from the US, so it all worked out well in the end.
The included bottle of champagne helped too of course.
And then the show began, and any concerns about seating arrangements or visiblity floated out the window.
The Moulin Rouge show is an amazing spectacle featuring beautiful performers and stunning costumes, not to mention set pieces and lighting. With up to 100 artists on stage, we were transported from Paris to four separate adventures, including a Circus and an Indonesian Pirate adventure, all part of the "Féerie" show, which is the current cabaret performance. Naturally, during the evening the girls performed the Can Can, the most famous of the dances.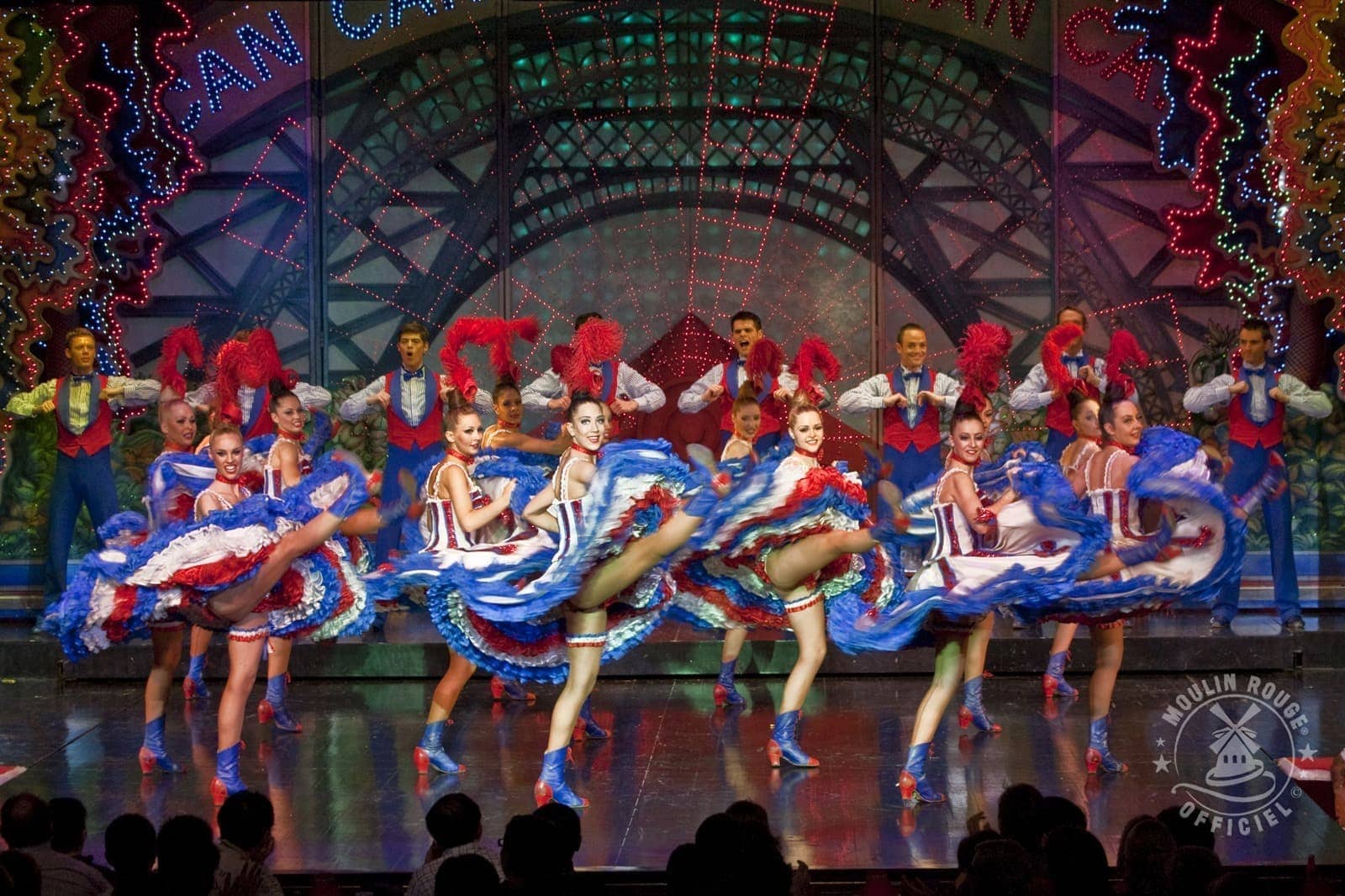 As well as the main four set pieces, there were smaller performances which allowed for major set changes to take place. Jess was particularly taken by these – featuring one to four people performing amazing acts of acrobatics and daring. Very circus like!
You aren't allowed to take pictures of the show during the performance, which meant I could focus on enjoying the approximately 90 minute performance (all photos of performers in the show were kindly provided by the Moulin Rouge press team). And enjoy it I did – I mean, watching talented people in stunning costumes over a bottle of champagne with the woman I love in one of our favourite cities was never going to be a disappointment, was it?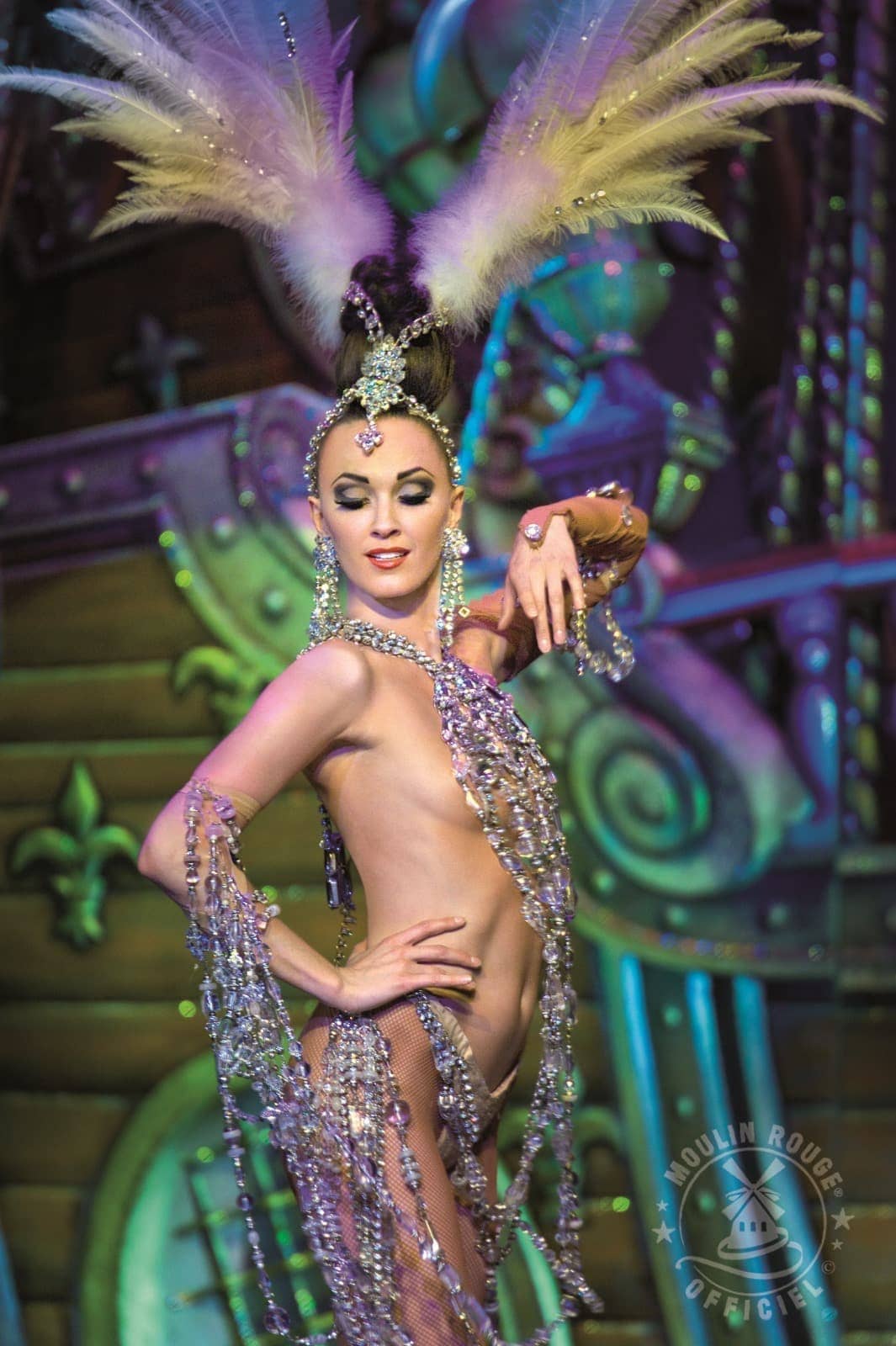 We can of course recommend the Moulin Rouge if you're visiting Paris – it's a great show and a lot of fun to attend. It is a little risqué – many of the scenes do involve topless ladies – but there is no full nudity as with some of the other cabaret shows.
It's for most ages though, with a mimimum age of six required to attend, and the dress code isn't too difficult, you just need to avoid shorts and t-shirts for the most part. You can find more information on the dress code, age limit and other questions you may have at the official site.
In conclusion, if you know someone who's looking to buy you a gift, send them to Tinggly! Even if Paris isn't on the radar, you've got two years to make it happen… if you can hold off from the countless other experiences in the meantime that is!
Our visit to the Moulin Rouge was complimentary thanks to Tinggly, who provided us with two tickets that included champagne in return for sharing our story with you. All opinions remain our own – check our code of ethics for more information on who we choose to work with.
Home » Destinations » Europe » France »