Now that I'm coming to the end of my year long stay in New Zealand, I reckon it's time to look back at my time here and share with you some of my highlights. I've got a number of posts in the pipeline, but first, I just wanted to share with you some of my favourite shots from my trip.
I love taking shots of landscapes, and New Zealand happens to have gorgeous landscapes by the bucket load. I've done my best to provide a nice balanced set of shots, (and limit the number of sunset photos I subject you to!).
I'm not going to lie, choosing ten shots from a year of travelling was pretty tough, and I have many more that I love, but here I've tried to put across a selection that shows at least some of the awesomeness that New Zealand has on offer.
Here, therefore, in no real order, are ten of my favourite photos from my year here. For those of you interested, I shoot with a Canon 400D and either a 10-22mm, a 50mm prime, or a 17-85mm IS.
Note – click on any picture in this post for a lightbox slideshow of all of them 🙂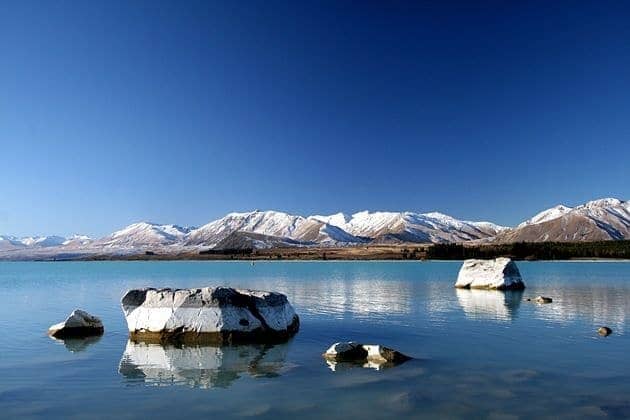 Lake Tekapo in the centre of the south island, with the mighty southern alps in the background. This incredible mountain range runs the whole length of the south island, and is dominated by Mount Cook, New Zealand's highest mountain.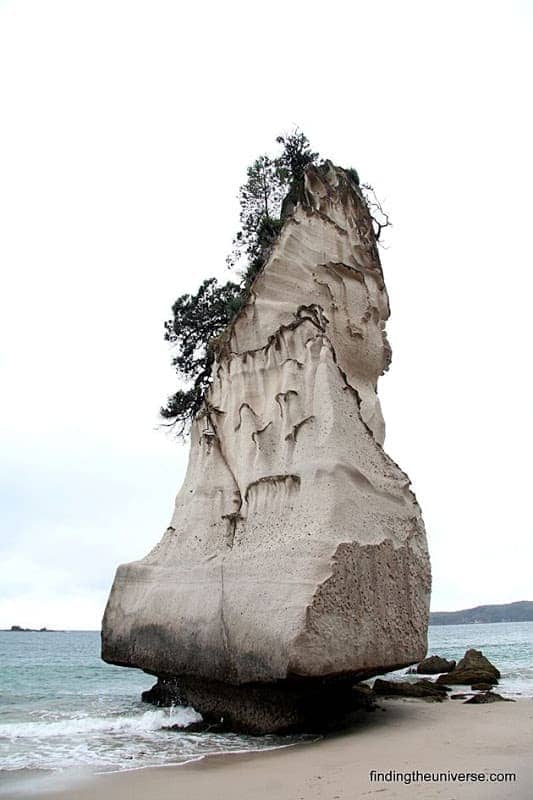 This rock sits in Cathedral Cove, up on the Coromandel Peninsula on the north island. The weather on our trip here wasn't great, but the scenery was stunning nonetheless. Film buffs may recognise this from the movie Prince Caspian.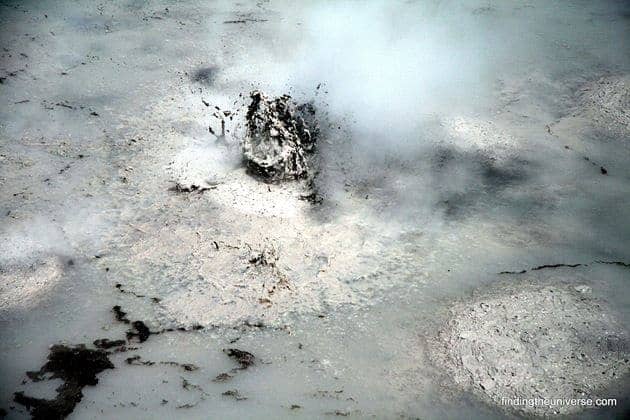 Ah, Rotorua. Famous for smelling entirely like rotten eggs. The smell comes from the huge amount of volcanic activity that occurs in the area, with bubbling mud pools such as the one pictured being a part of that. If you're in the area, then I can highly recommend heading to the Wai-O-Tapu thermal valley for amazing geothermal sights like this one.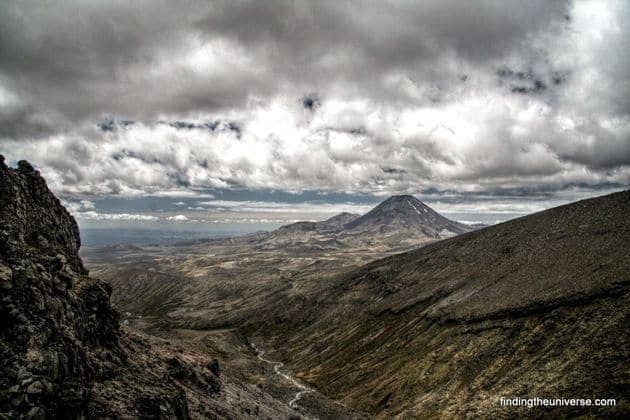 It wouldn't be a round up of New Zealand scenery without a shot of Mount Ngauruhoe in the Tongariro National Park – made famous as Mount Doom in Peter Jackson's Lord of the Rings trilogy. This shot is taken from the foothills of Mount Ruapehu, the north island's highest mountain, looking across to Ngauruhoe and Tongariro.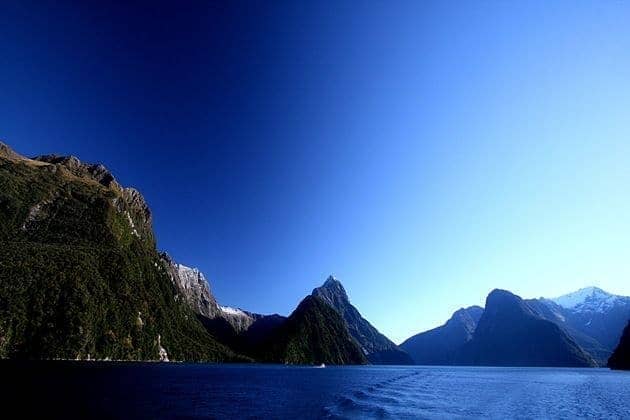 While we're on the subject of famous mountains, here is a shot of New Zealand's most photographed mountain. The massive Mitre Peak in the centre of the frame reaches just over a mile into the skies of Milford Sound on the south island, and is at number one of the Kiwi list of 100 things to see in New Zealand.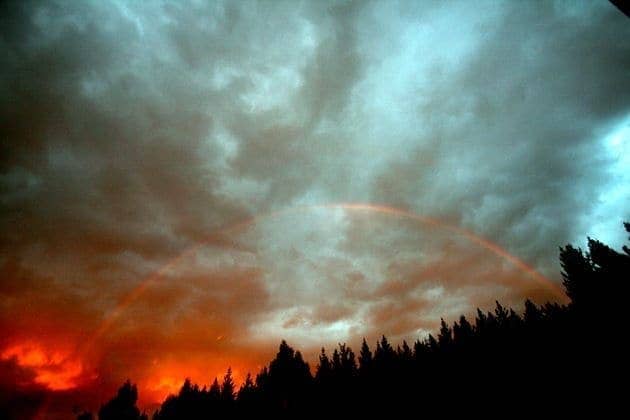 Picking a sunset shot to feature in this list was hard! New Zealand has some pretty staggering sunsets, but this one, of a rainbow, taken in the Tongariro National Park, ranks up there as one of my favourites. It just looked like the sky had caught fire.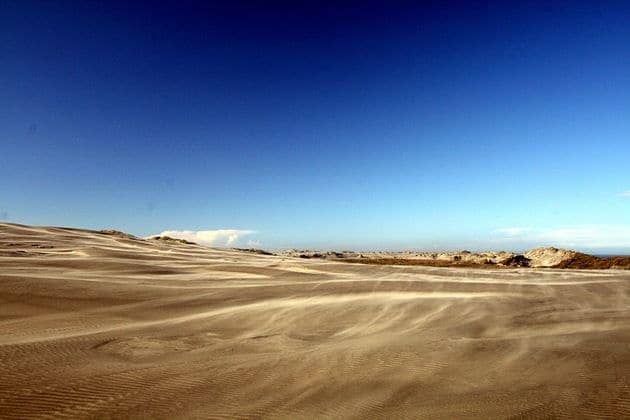 Sand dunes may not be the first thing that spring to mind when thinking of New Zealand. Photographed are the sand dunes of Farewell Spit, a stretch of sand dune that reaches 25km out of the tip of the south islands northernmost point. The wind was blowing the sand ferociously across the dunes, creating the patterns you can see in the photo.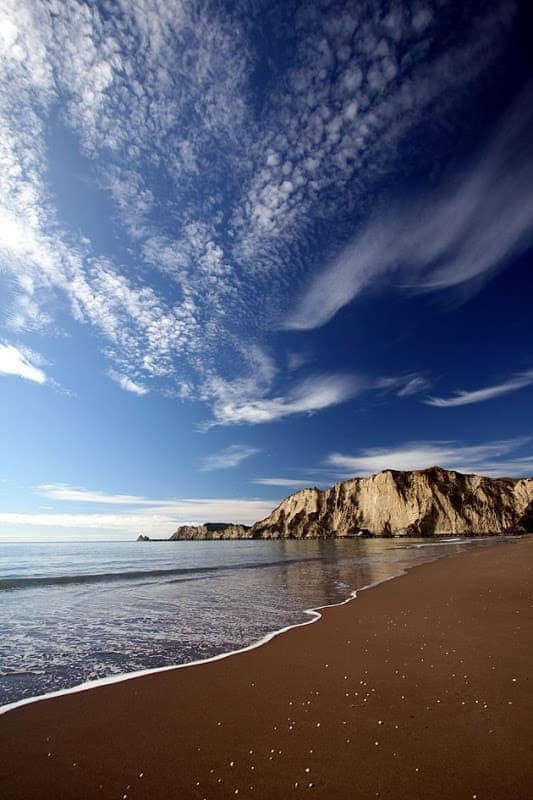 Like sunsets, beaches feature prominently in my collection of photos from New Zealand. There are literally thousands of incredible beaches all around New Zealand's coastline, from the pure white sand of the far north to the black dunes of the Taranaki coastline, and every shade in between. This photo shows the incredible beach at Tolaga Bay on the north islands spectacular east cape.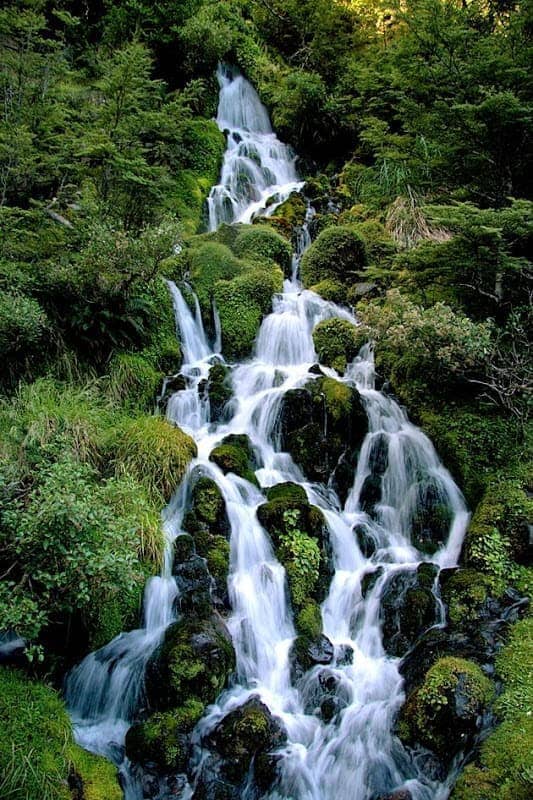 Waterfalls are as ubiquitous in New Zealand as gorgeous sunsets and endless beaches. This one is up on the back of Mount Ruahpehu near Ohakune, a town famous predominantly for its giant carrot statue.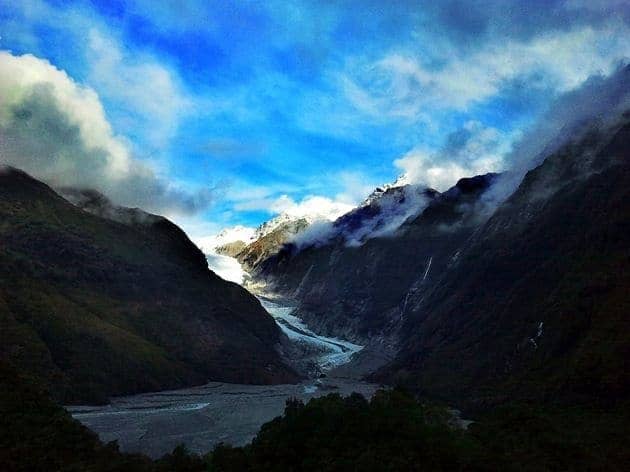 And finally, the last picture in today's series (not counting my sly addition of a panoramic of the Tongariro National Park at the end) is of the Franz Josef Glacier, one of two incredibly popular glaciers that nearly every visitor to New Zealand will drop in at on their way round the south island. And with good reason, as you can see from this photo.
And that is it for today. Many photos didn't make today's post, but fear not, there are many ways to see more photos from my travels including the sites Facebook Page, my Flickr Stream, or at my 500px account. Enjoy!