When you're preparing for your travel adventures, your choice of luggage is one of the most important decisions you can make. For many travelers, a travel backpack is the luggage option of choice.
They are easy to carry, are terrain agnostic, and work in any destination or climate. Whether you're on a hiking trip, away for a weekend, or setting off on a round the world voyage, a backpack is a trusted and capable option.
Of course, once you've decided that you want to travel with a backpack, your next decision is going to be – which one?
Backpacks come in all shapes and sizes, and vary from carry-on sized, to cabin luggage sized, through to backpacks with wheels. Some folks might want a backpack as their main form of luggage, whilst others will be looking for a bag to compliment existing luggage.
I've travelled around the world with a variety of backpacks, and I've also taken hiking trips which have required me to carry all my gear on my back.
Based on my experiences, I've put together a guide to the best travel backpacks on the market today. These cover a range of budgets and styles, with options for both men and women.
This guide includes carry-on sized backpacks, larger backpacks, backpacks which are suitable for hiking as well as general travel, and backpacks for a range of ages and body sizes.
As well as a guide to the best travel backpacks, I've also put together a guide to what you should look for in a travel backpack. Regardless of whether you go for one of the options in my travel backpack list, hopefully this guide to what to look for will help you make an informed decision when you buy a backpack for your travels.
What to look for in a Travel Backpack
Before you start looking at travel backpacks, you need an idea of what you are looking for. Travel backpacks come in a whole range of sizes and price points from a huge number of brands.
They also have a range of features, from things like waterproof covers through to type of zip, material, airflow system, how they open, and more. Which of these features will be important to you will of course depend on your needs and priorities as a traveler.
Here's a guide on some of the key features to look out for when choosing your travel backpack.
Size
One of the most important things to consider when buying a backpack is how big it is. The size of the backpack will dictate how much you can take with you. Size is measured in litres, with backpacks ranging from around 20L (daypack size) up to around 80 litres.
Size is a hotly debated topic in the world of backpacks. There's no one-size fits all answer to what the perfect size is. It will depend on how much you want to pack, how long you are traveling for, and whether or not you want to check in your luggage or carry it on.
The key thing to remember is that in most cases you are going to have to be physically carrying your backpack. So smaller can definitely be better in many cases!
Generally, we recommend choosing a backpack between 40L and 60L. This is usually the perfect size to avoid excess baggage fees, and also encourages you to pack light.
Most backpacks around the 40L size will be cabin luggage sizes, meaning you don't need to check them. Of course, you'll want to check individual airline requirements before flying.
Bags over 40L will generally require you to check them in. We recommend a bag no larger than 60L because its too easy to overpack a bag larger than this. An overweight bag will cost you in overweight baggage fees on airlines, plus it will be too heavy.
Overpacking is a really common mistake amongst travellers, especially newer travellers. I freely admit that I hugely over packed my backpack on my early travel adventures, stuffing my 80L backpack to the brim with clothes and items I never even used.
The smaller the bag, the less likely you are to overpack, keeping your travel backpack easy to carry and your shoulders much happier in the long run!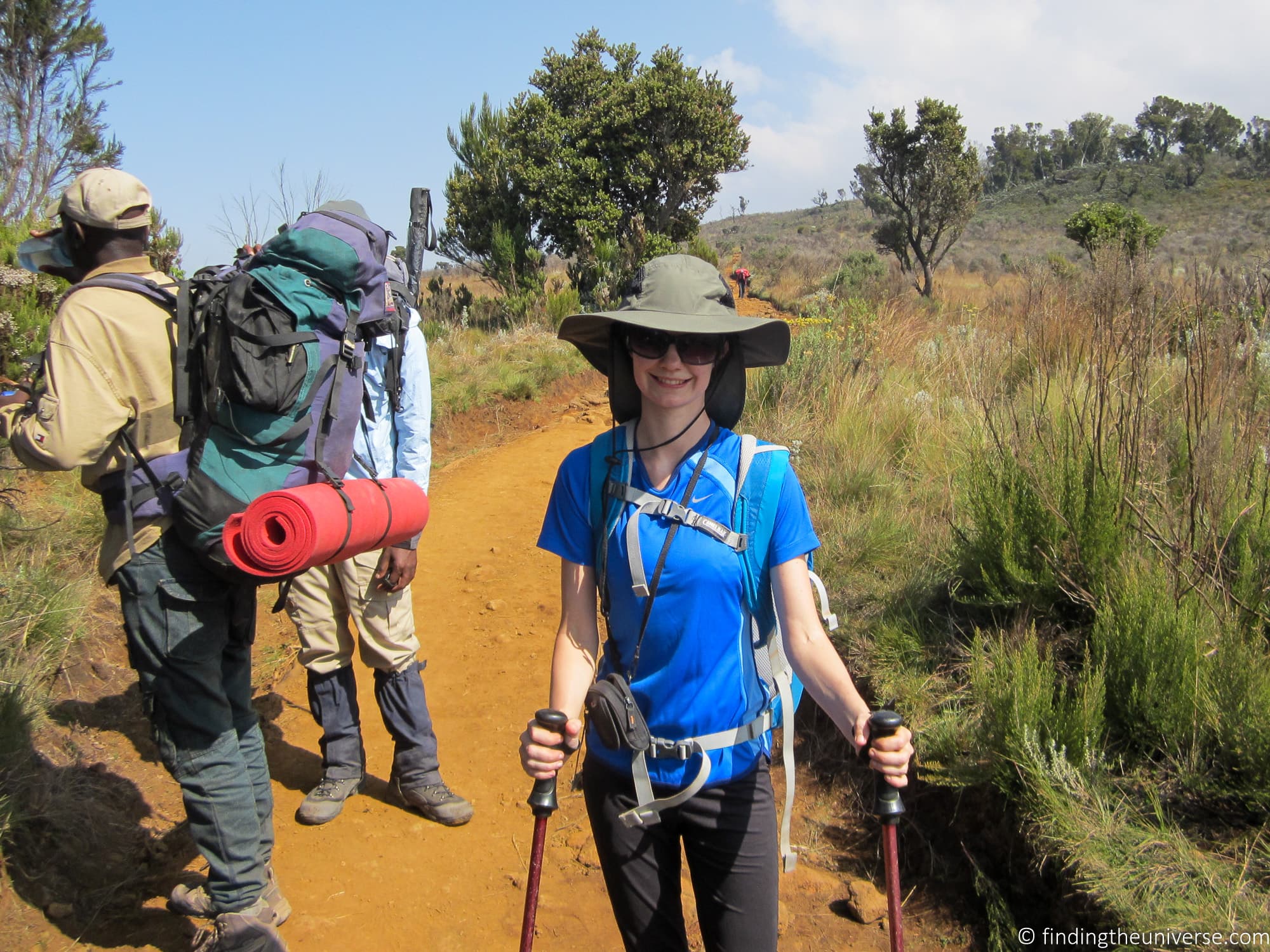 Weight
Another key consideration for any backpack is how much it weighs before you have even put anything inside it. A great backpack will be made from durable, lightweight materials that support you and fit to your body perfectly, without adding to your load.
This is especially important in today's world of ever tightening luggage restrictions on airlines. Trying to travel carry-on only will definitely be a struggle if your backpack starts out weighing a lot before you've even put anything in it.
As well as airline restrictions, you need to consider your body. The less weight you carry, the better for your body. In general, the weight of the backpack should not be more than 20% of your body weight. So for example, if you weigh 150lbs (68kg), the maximum weight of your backpack would be around 30lbs (13.6kg).
For a day pack, you're looking at around 10 percent of your body weight. So, for 150lbs, you'd be looking at a day pack weight of around 15lbs.
If you think you are going to need to be carrying significantly more than this, you might instead think about investing in wheeled luggage rather than a backpack, so as to save your back from unnecessary strain.
Cost
Obviously, your budget is going to be a major factor when it comes to picking a backpack.
Travel backpacks vary in price depending on overall quality, extra features, and capacity, and generally, you do get what you pay for. We've purposefully chosen a variety of options for all budgets in this list to ensure that you find the right one for you, including some excellent budget options.
We do recommend looking at your backpack as an investment, as a high quality bag will last you years on the road, so you won't need to dish out for another one any time soon. It's also worth checking out the warranty on the bags you buy. Some bags come with really excellent lifetime warranties, which can make a higher initial investment worth it.
We'd suggest that a budget between $100 and $300 should yield you a great backpack that will last you years. At the budget end of the spectrum, a bag between $50 and $100 should also be fine, if it comes from a reputable manufacturer.
Gender specific design
Men and women have a different body shapes and a good backpack design takes that into account. This usually includes adjusted frame dimensions and padding to better fit one's body size, torso length, and waist to hips ratio.
Many backpack designs have versions designed for men and women. For example, Osprey have two variants of many of their backpacks, such as this one for men and this one for women.
So generally we recommend choosing a backpack designed for a woman if you're a woman and one designed for a man if you are a man. Although we do recommend a few unisex options as well that offer a lot of adjustability.
Of course, not all men and women are built the same. If you are a man with a smaller frame and find a men's backpack uncomfortable, try the women's version. You might find it a better fit.
The key is to find the most comfortable backpack for your body size and shape. You will be sure to feel the difference after a long day of hiking or traveling.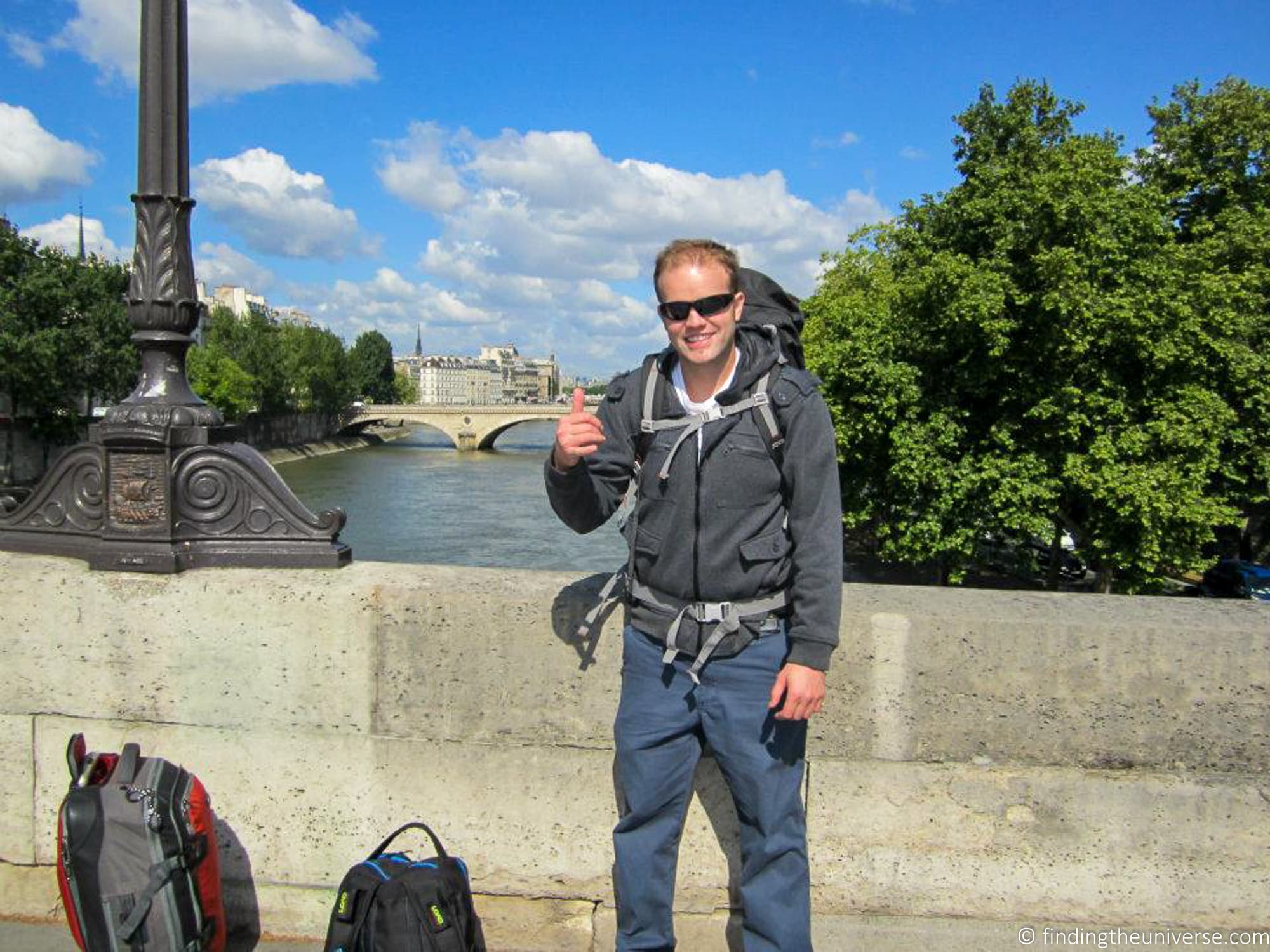 Number of compartments
Some backpacks have built-in laptop sleeves, detachable daypacks, sleeping bag compartments, pockets for wet clothing, etc. These can really come in handy when you're traveling as it keeps your belongings organised and protected.
However, it's best to consider what extra compartments and features you actually need before you buy. A laptop sleeve with extra padding just takes up more space if you're not planning on traveling with a laptop.
There are enough bags listed below to really find the best option for your specific travel needs.
Material
Travel backpacks have to stand up to the rigours of travel. You definitely want to buy a bag that will be able to withstand the wear and tear of whatever you throw at it.
Backpacks come in a variety of materials, including cotton canvas, polyester, nylon, and Cordura fabrics.
Generally, we would recommend that nylon is going to be one of the better options for a backpack, and specifically, ripstop nylon. This is a type of nylon which integrates thicker threads into the material at regular intervals, and prevents the bag from coming apart if it happens to get a puncture. It also helps to waterproof the bag.
Cordura is another good option. It's actually a brand name for a premium type of materials, one of which is Cordura nylon.
Polyester is another option, usually found on more budget oriented backpacks. It's a reasonable option, although is generally not as durable or long lasting as nylon. That said, polyester is more resistant to water than nylon.
When buying a backpack, you may see that the material is given a rating, such as 450D or 600D. This basically relates to the thickness and therefore strength of the material. A 600D ripstop nylon back will be made of stronger (but also heavier) nylon than a 450D nylon backpack.
Overally, most travel backpacks will be available in a range of 400D – 600D.
Of course, there are other components to the backpack beyond the material it is made of. It might have a frame, it will definitely have zippers, and there will also be padding and buckles.
These are all important to consider when purchasing a backpack. There's nothing worse than a broken hip strap buckle when carrying a bag for a prolonged period of time.
Raincover / Waterproofing
You never know when you are going to get caught out by mother nature, which is where a backpack that offers some kind of waterproofing solution will really come in handy.
If you're opting to travel in a destination during a wet season for example, this feature is a must-have rather than a nice-to-have in our experience.
Some backpacks are waterproof by themselves, but it is more common for the waterproofing to be offered via a rain cover which can be taken off the bag and stowed when not in use.
If you've found the perfect bag for you, but it doesn't come with a cover, do not fret, you can always pick up a seperate rain cover that fits your bag, like this one, and keep it in your side pocket for emergencies.
Adjustment
Having the ability to adjust your backpack has a huge impact on your overall level of comfort, especially during an intense hike or after a long period of traveling.
The more places on the bag that you can adjust fit, the better. Simple adjustments to the shoulder straps, hipbelt, torso length, sternum strap and load-lifter straps allow for a personalised fit and a far more comfortable travel experience.
Testing your bag for a good fit is essential. If you purchase a bag in person, we recommend going to a store that specializes in backpacking gear and the staff can help you with ensuring a good fit.
If you purchase your backpack online without doing an in-person fitting first, just be sure to try it out as soon as you receive it so you can exchange it as needed.
Wherever you choose to test your bag, make sure you do so with a weight in them, so you can get an idea of how they will feel when they are packed.
Suspension System
A good suspension system makes longer term carrying more comfortable. The idea is to take the heavy weight off your shoulders and evenly distribute it across your back and hips.
This makes for a much more comfortable carrying experience. To be honest, there's not a huge difference in how suspension systems work, as the end goal is the same.
The main differences in suspension systems are around air flow and padding.
When you carry a backpack, it will obviously be against your back. In hot climates especially, having the backpack close against your back for prolonged periods will make you hot and sweaty – never a pleasant experience.
Different manufacturers have different systems for helping the air to flow between the backpack and your back. For long term carrying, such as on a hike, a good airflow on your back can make a big difference to your comfort.
In my experience, the best systems lift the backpack cleanly away from your back, offering maximum airflow. This usually requires some kind of special internal frame. I've always found the Osprey packs to excel in this area, although other manufacturers have similar good solutions.
Hip Belt
Not only is a hip belt vital for comfort, but it also helps to evenly distribute the load from your shoulders. It should sit on top of your hip bones and should ideally be padded for extra comfort.
Some hip belts also feature pockets which can be handy for keeping items close by for quick access without needing to take the backpack off.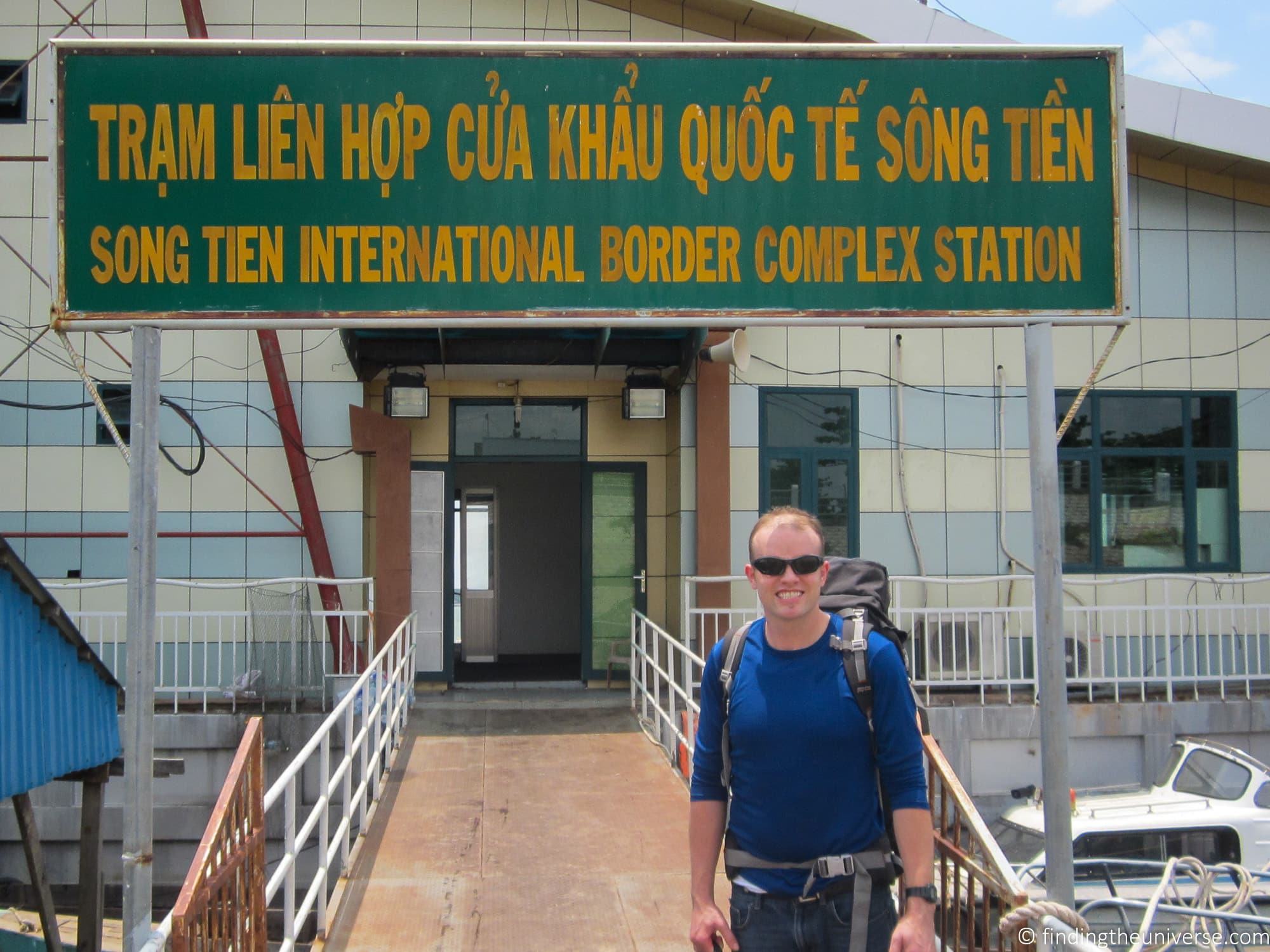 Loading system
Backpacks come in all different shapes, sizes and loading systems. For some reason, top load backpacks seem to be more common, which is where you load the backpack from an opening at the top.
However, we prefer and recommend front load backpacks, which are similar to a suitcase. These allow you to open the entire front of the backpack, giving you a clear view of everything you have packed.
This means you can pack and unpack specific items, without having to empty the whole bag to get at that one item you need, which will invariably worked its way to the bottom!
Zips & Security
Is it lockable? Does it use high quality zippers? YKK zippers are generally the best on the market so look for those.
There is one more tiny detail that can really affect the safety of your belongings. Always make sure to choose a backpack where each compartment has two zippers.
Once you have pulled the two together, you can then lock the bag closed with a TSA luggage lock like this.
TSA in this case stands for Travel Sentry Approved. This is a standard that many aviation security agencies around the world have signed up to, including the US Transport Security Administration (also shortened to TSA, confusingly).
A TSA luggage lock can be opened using a special key by these aviation authorities, if they need to search your bag for any reason whilst it is in transit. If you don't have a TSA lock, they will still be able to search your bag, but will cut the lock off to open it – not ideal!
Of course these little locks can be cut or broken by a determined thief, but they are usually enough to keep thieves away from your bag as most look for an easy target.
Compression Straps
Compression straps come in two forms – internal, and external.
Internal compression straps are a fantastic feature for light packers who want to avoid the mess of having their clothes loose inside their backpacks.
Once you have your bag packed, simply pull the compression straps to tighten everything up and keep your items in place.
External compression straps are used to compress the exterior of the bag. When you tighten the straps, air is compressed out of the pack, and so you reduce the overall bulk of the bag. This can be handy for getting your bag down to the right size to meet airline carry-on standards.
Does it have wheels?
Most travel backpacks are obviously designed to always be carried on your back. However, there are some hybrid solutions like the Osprey Sojourn which are designed to be wheeled but also have a backpack strap system.
In our experience, most of these hybrids are better wheeled bags than backpacks. However, sometimes the terrain is not ideal for wheels, and so a hybrid can come in handy.
Of course, there are downsides to a wheeled backpack. The wheels, handle and associated frame make the bag heavier, and it will never be as comfortable as a real backpack. However, they can be a good option if you think you will mostly be travelling where wheels will work, with only occasional forays away from solid ground.
Personally we have both had convertible bags with backpack straps, and have almost never used them as backpacks because of their bulk and extra weight – a regular backpack is often better and more designed for comfortable carry. But it is certainly something to think about if you want the flexibility.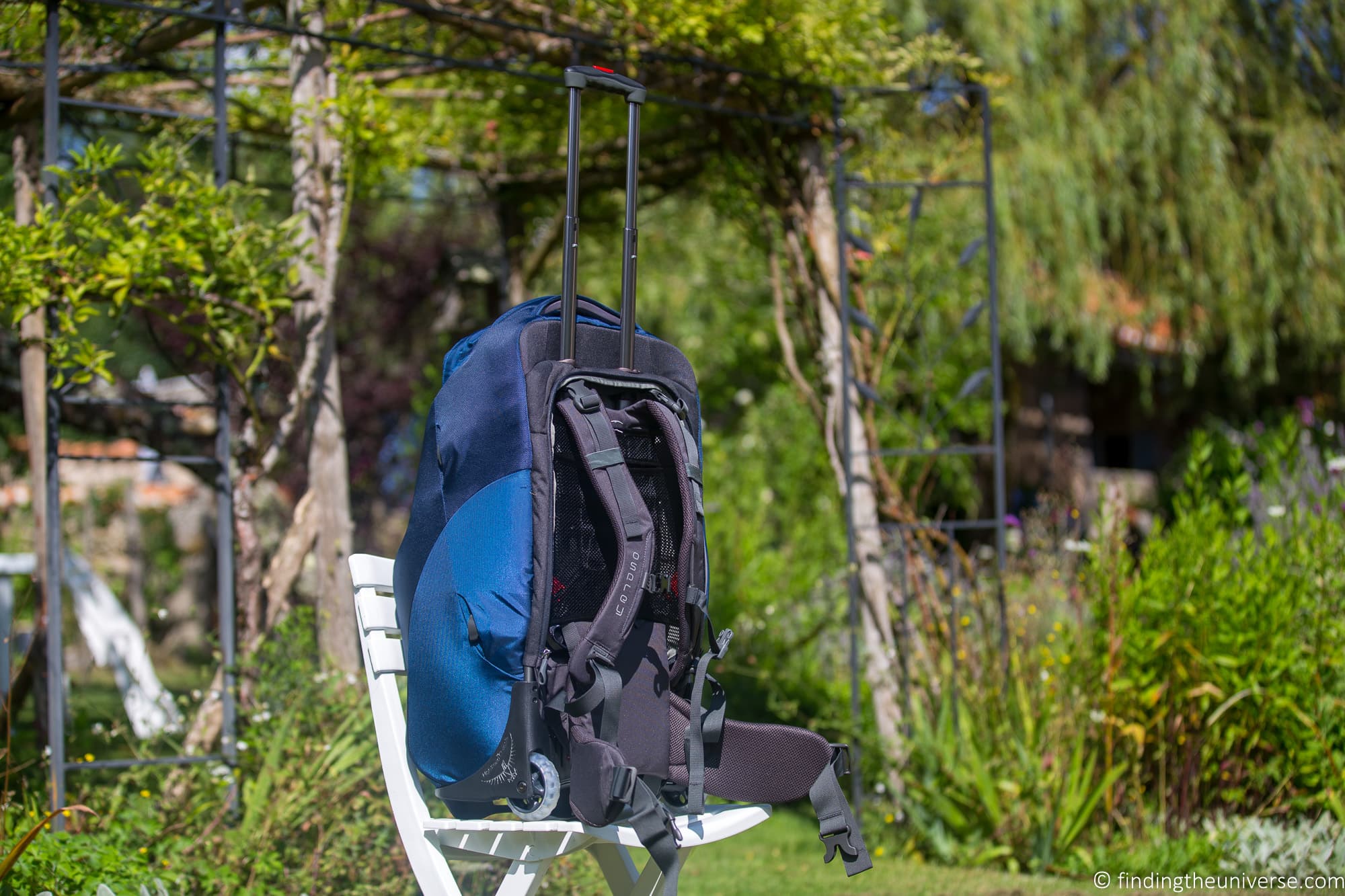 What are you going to use it for?
What you are going to use your backpack for will definitely dictate the backpack you end up buying.
Is this for short trips, or for a gap year adventure? Hiking through the woods or urban adventures? Ice climbing or wanders by the beach? Hostels and shared accommodation or hotels? The choice of bag will reflect what you use it for.
In addition, your choice of bag will depend on what other luggage you are planning to bring with you. If this will be your primary bag, then you will likely want something larger. If you are bringing wheeled luggage, then you probably want something smaller that will make a good carry-on bag.
What warranty is included?
Many people fail to read the Warranty before they buy, but a good warranty can save you a lot of money in the long run. Some companies only offer a 30 day return policy, while others may come to your rescue for 2-3 years.
One of our favourite warranties is the Osprey 'All Mighty Guarantee' which covers all of their products, forever. On top of this, as part of their commitment to protecting the environment they always strive, whenever possible, to repair products rather than replace them.
Best Travel Backpack
Now that you know what to look for in a travel backpack, allow me to present my list of our favourite travel backpacks available today.
Given that size is one of the more important factors for people, we have chosen to order the backpacks from largest to smallest in terms of their size, although do be aware that some models come in multiple sizes.
I've linked to locations where you can buy these backpacks online; however I do recommend that you visit a local outdoors store and try a backpack on, especially if it is your first one.
A good outdoor store like REI or UK/European equivalent like Cotswold Outdoor should have people on site who will help you adjust the backpack to your size and ensure you get the right pack for you.
Alternatively, ensure you buy from an online source which has a solid returns policy, in case the backpack you buy isn't perfect for you.
Here is our current list of recommended travel backpacks, listed in order from largest to smallest:
Kicking off the list is the Osprey Atmos AG 65 for men, and equivalent Osprey Aura 65 for women.
Osprey are one of our favourite travel backpack manufacturers, and we've been using their bags on our trips for years. Expect to see a few more of their packs on this list!
The Atmos / Aura AG 65 is perfect for traditional backpacking trips of a week or more. The extra suspension in the back makes it feel like you're carrying less weight and seamlessly wraps around your body. The lightweight mesh extending from the top to the hipbelt provides ventilation and unmatched fit.
It comes with a number of fantastic features and extra storage to make your trip as stress-free as possible, including easy to use stretch side pockets, a 'stow-on-the-go' trekking pole attachment, dual zippered top lid pockets, a large front stretch mesh pocket, removable sleeping pad straps, a sternum strap and safety whistle.
Osprey also recently introduced some added enhancements, such as their improved durability in high wear areas, key adjustments to the overall fit and new colors to choose from. They are constantly working to improve their gear and take their backpacks to the next level for all travellers, and we are always happy to recommend their gear.
Both the men's Atmos and the women's Aura come in a 50 and a 65 litre size pack, depending on your travel requirements.
Key features (men and women): 65L, 4.82lbs (2.19kg), 100D / 630D ripstop nylon, top and bottom access
Price: For Atmos, check price on Amazon here, REI here, and direct from Osprey here. For Aura, check price on Amazon here, REI here, and direct from Osprey here.
Jess has owned and loved Eagle Creek bags for years, thanks to their durability, comfort and functionality on many of our travel adventures.
It is available in both men's and women's versions, with each design ergonomically built to fit both either a men and woman's body. They feature padded shoulder straps and all of the key features required for even the most challenging moments when you are on the go.
The back panel and hip belt provide extra support, along with an external pocket to keep your valuables close to you at all times. This travel backpack also comes with a sternum strap with safety whistle, a book style opening, zippered packing compartments and an additional mesh pocket for organization.
The 65 litre backpack is 66 cm high and includes a separate space for holding a 17in Laptop. The adjustable suspension is very easy to use, and allows you to use the hook and loop closure to open the flaps to create your custom fit.
With a pocket for everything and a game plan for just about any situation your travels may present you with, this bag will get you where you need to go!
Key features (men and women): 65L, 5lbs 2oz (2.33kg), 450D / 600D ripstop nylon, luggage style access
Price: Check price for men's version on Amazon here, and REI here. Check price for women's version on Amazon here and REI here.
If you're looking for more of a budget travel backpack with a hiking focus, then check out the unisex Mountaintop 55L / 65L. This is a reasonable option for travellers on a budget, which manages to pack in a number of important backpack features at an affordable cost.
Firstly, you'll find a high vis rain cover tucked away inside the bottom pocket, perfect for protecting your entire backpack from water and damage during your travels. It also comes with a separate sleeping bag area, hydration bladder compartment, trekking pole attachments, a hipbelt, and top and bottom pockets for quick access.
In terms of materials, it's made of water resistant nylon, and also features high quality YKK zippers and buckles. However, the rating of the Nylon is not listed, and some commentators have suggested that is is a little thin, so durability may be an issue in the long term.
The bag itself weighs 3.3lbs, which is certainly light for a backpack.
As standard, the backpack is a 55L model. However, the top collar also extends with 2 drawstrings to increase the overall capacity of the bag by 10 litres (this could come in handy if you decide to pick up some souvenirs on your trip!).
Overall, the long term durability of this bag might not be ideal, but as a starter backpack or if you are only planning a few trips, it's definitely one to consider.
Key features: 65L, 3.3lbs (1.5kg), ripstop nylon, top and bottom loading
Price: Check price on Amazon here
Whether you're planning an intensive backpacking adventure or looking for the perfect bag for alpine expeditions, the Aether / Ariel AG Series has a pedigree.
It is particularly aimed at those of you who plan to include plenty of time on the trail in your trip. However, they are also perfect as a standard backpack, although you might not need all the features of course.
The 'Anti-Gravity' suspension and back panel comfortably transfer your pack load, while the harness and hipbelt provide outstanding fit and comfort, especially for heavy loads and long miles.
The bag itself is built to fit as much as possible, so the separated zippered sleeping bag compartment and internal and side compression straps really come in handy when you're traveling over longer periods of time. The top lid also removes and converts to a daypack, and there's an internal hydration sleeve area.
In terms of access, there's a top load system, with an additional side access system to the main compartment. It's not quite as convenient as being able to open the whole bag, but as this bag is more designed at hikers, it's a trade-off we think most will be happy with.
The zippered hipbelt pockets are ideal for easy access to your passport and wallet while traveling, and the ice axe holders mean you can be ready for any adventure, with the proper tools to do so.
The Osprey Aether is available in 60L, 70L and 85L versions. The ladies equivalent is the Osprey Ariel AG, which is available in 75L, 65L or 55L versions. Note that each pack also comes in three sizes, to fit different body sizes.
Key features (men and women): 60L, 5.1lbs (2.3kg), 210D / 400D ripstop nylon
Price: Check price for men's Aether on Amazon here, REI here, and direct from Osprey here. Check price for women's Ariel on Amazon here, REI here, and direct from Osprey here.
Functionality at it's finest! The Deuter backpack range is known for its sophisticated design and perfect balance between carrying comfort, weight, and ventilation. The 50 + 10 liter capacity grants backpackers the freedom to extend the collar for volume expansion, to pack more and trek further.
This travel bag is ideal for the more adventurous traveller, and was the bag I rented for my Havasu falls hike.
It has features ranging from loops for hiking gear or a helmet holder, stretch side pockets for water bottles, dual stretch mesh zippered pockets on the hip belt for easy access to your most important belongings, a large stretch pocket on the front and a separate compartment on the bottom. This pack is also hydration system compatible for campers and hikers.
This travel bag is designed to provide the perfect fit for every traveler, with a few simple adjustments to the shoulder harness, pivoting S shaped shoulder straps, and the foam comfort hip belt.
The unique Aircontact cushions of open chamber foam adds another layer of comfort, providing fantastic ventilation by pumping out hot moist air with every step and maintaining a central chimney effect down the middle of your back.
Deuter also believe that bringing the weight of the pack close to the body and therefore close to the center of gravity of the wearer, improves stability and effective energy transfer, making heavy loads much more manageable. This bag is rated for loads up to around 40lbs.
Material wise, the bag is made from a strong 600D ripstop polyester which should stand up to most situations with ease.
I will freely admit I am not a hugely experienced long distance multi-day hiker, but I found this bag to be a really excellent workhorse when I hiked out to Havasu falls, and I am happy to recommend it for anyone looking for a high quality and capable backpack which is at home on the trail or on a round the world trip.
The Aircontact Lite is available in a range of sizes, including 45L, 50L, 55L, 65L, 70L and 75L. So you should have no problem finding one to suit your specific needs.
The bag is available in both men's and women's versions. The women's version has the "SL" branding, and is currently available at either 55L or 70L versions, rather than 60L.
Key features men's: 60L, 3.86lbs (1.75kg), 600D ripstop polyester / 100D polyamide, front loading
Key features women's: 55L, 3.75lbs (1.7kg), 600D ripstop polyester / 100D polyamide, front loading
Price: Check price for men's version on Amazon here, and REI here. Check price for women's version on Amazon here, and REI here.
Is it a backpack? Is it a rolling case? Who knows! All we know is that we have been using and loving this bag for over 5 years of travel so far, during which time it has survived multiple continents and modes of travel with aplomb.
The Osprey Sojourn is a hybrid unisex case. It has the standard features of a rolling bag – a handle and wheels, but it also features a backpack carry system that tucks away when not in use.
Despite not being designed to be a full time backpack, the backpack suspension is actually pretty decent. It features mesh back panelling and cushioned shoulder straps, with the whole system being highly adjustable. So whilst it's not designed for full time use, it is certainly capable and still provides outstanding ventilation. The suspension system can also be removed entirely to add more packing capacity when you need extra volume.
We've found this bag excels as a rolling bag. It has large rollerblade style wheels and a really solid polymer plastic base, meaning it handles most terrain with ease, and the base won't get damaged as you go.
Features include zippered side pockets inside the case to keep your gear organized, internal and external compression straps to hold everything in place during transit and an optional detachable daypack for day trip adventures. It's also easy to pack and unpack, with the whole front zipping back to reveal the contents.
You'll also find a rear panel pocket that can hold magazines, an ID card window, and a zippered top pocket for smaller items like chargers that you might want quick access too.
Materials wise, this bag is tough. There are three main materials in use. First the bag is wrapped in 1680D ballistic nylon, which surrounds the main compartment and protects it. This stuff is really tough, and makes the bag really durable.
The main part of the bag is constructed of 420D nylon. Finally, the bottom of the pack is constructed of tough 900D Super Oxford fabric, which is often used to make camping chairs and other products which need to be durable and resistant to wear.
The Sojourn comes in 45L, 60L and 80L sizes. We've found 60L to be perfect for our travels as it's roomy enough to fit in items we pick up on our travels.
The main downside of the Sojourn range is the weight. The frame, rolling system and tough materials in use mean this is quite a heavy bag. However, if you think of it as more of a rolling bag (where weight is less of an issue), which you can also use as a backpack when necessary, it is definitely a great option.
Key features: 60L, 8.5lbs (3.8kg), 420D / 1680D nylon, front loading
Price: Check price on Amazon here, and direct from Osprey here.
When it comes to budget backpacks for travel and hiking, the TETON Sports Scout 3400 is one of the most popular and well reviewed options on the market. It's also the top selling internal frame backpack on Amazon.
This 55L backpack is made for both men and women, with sufficient capacity for most travel adventures. It's also ideal for hitting the trail, offering sufficient capacity for light hiking trips, such as 2-4-day adventures.
The Sports Scout 3400 has customizable multi-position torso adjustments, meaning it fits a wide range of body sizes. It also has foam pads and molded channels for air flow, to keep you cool and ventilated when you're on the go.
The bag includes all the key components for a great trip, such as a sleeping bag compartment, hydration bladder compartment, gear loops, compression straps, rain cover and exterior pockets for quick access.
It's also made of 600D ripstop nylon, so should withstand most handling situations. If you're on a budget and looking for a versatile travel backpack, this would be our go-to option.
Key features: 55L, 4.5lbs (2kg), 600D ripstop nylon, top and bottom loading
Price: Check price on Amazon here
The Osprey Farpoint / Fairview backpacks have a similar design to the Sojourn. However, they use lighter materials and this version leaves the wheel system out. This makes for a much lighter pack.
Like the Sojourn, the harness on these bags also folds away under a zippered panel creating a sleek silhouette for transport.
These packs are built to carry a lot of gear, with the 55L version rated for up to 50lbs – more than enough for any trip we think!
Of course, it's not all about the load – comfort is of course a priority as it is with all Osprey bags. The Farpoint / Fairview bag comes with a lightweight frame suspension, that transfers the load from harness to hipbelt, providing a smooth carry. A mesh back panel improves ventilation and the mesh on the harness and hipbelt reduces chafing.
It also comes with front compression straps to keep gear stable while wearing the pack and padded carry handles which come in handy when you need to hoist the pack.
You can also unzip the lockable sliders to access the main compartment, where you will find a mesh pocket for small items. Dual compression straps keep cargo from shifting during transit.
The backpack also comes with a detachable daypack, which is great for days out in the city or short trail hikes.
Key features (men and women): 55L, 5.02lbs (2.28kg), 210D nylon, 600D / 800D packcloth, front loading
Price: Check price for Farpoint on Amazon here, REI here, and direct from Osprey here. Check price for Fairview on Amazon here, REI here, and direct from Osprey here.
If you're looking for a cheap and cheerful backpack at the 50L mark, this option from Outdoor Master should be on your short list. It's a great budget friendly option which is perfect for hiking and camping, and will also work as a carry on for your international trips.
The OutdoorMaster 50L backpack is both spacious and functional, with a waterproof rain cover, padded laptop compartment (15.6″) and lots of pockets to store all of your equipment and travel accessories. It also includes external attachment points to hold your hydration reservoir, tent, trekking poles, sleeping bag, and more.
Access is via a front loading zip which opens the bag almost all the way up, although it's not quite as convenient as a true front loader, so you might have to dig around a bit to find your stuff.
It's made with 600D nylon, so durability will also be good. However, for shorter trips or if you don't want to invest in a more expensive backpack, it's a good budget option. From a comfort perspective, it features padded adjustable shoulder straps and mesh ventilation.
With all of the main features required for a short trip or light hike, you definitely get more bang for your buck with this affordable travel backpack.
Key features: 50L, 2.4lbs (1.08kg), 600D ripstop nylon, partially front loading
Price: Check price on Amazon here
The Kelty Redwing 50 is a perennial favourite with both short and long term travellers looking for a well designed backpack that won't break the bank.
With a spacious front-loading main compartment, integrated sleeve for your laptop or hydration bladder, front pocket with organization panel, stash pocket located in lid, and water bottle pockets at the sides, this backpack has all of the key features you need to have an epic trip.
It's all about the little details too, with a hide-away daisy chain, integrated ice axe and trekking pole loops, a keyfob loop and adjustable shoulder straps with removable sternum straps.
The bag is made from quite a thick polyester. This helps keep the cost down, and reports from travellers who have used this bag for prolonged periods suggest that the durability of the material is good.
Currently this pack at 50L is only available for men, but there is a slightly smaller 40L Kelty Redwing for women available too.
Key features: 50L, 3.69lbs (1.67kg), 420D polyester, front loading
Price: Check price on Amazon here, and REI here.
If you are looking for the perfect carry-on sized backpack for travel, the Tortuga Setout 45L might just be it.
The Setout was designed for international travelers, backpackers, study abroad students, and digital nomads who want to pack light for trips of one week to one year. It's constructed from a tough 900D polyester fabric, and should last for years.
This carry on friendly backpack allows you to pack every single thing you need without having to check a bag. With a front-loading setout, you can neatly pack your clothes and keep everything you need within easy reach, just like a suitcase.
Security and comfort are a priority for all travelers, so the Setout team built their backpack to reflect this, with locking zippers, a 17″ laptop sleeve, exterior and interior pockets, air mesh back padding, and a sleeve to tuck your straps into for protection while in transit.
The padded hip belt provides ultimate comfort, transfering 80% of your bag's weight from your shoulders to your hips for a more comfortable carry, while the molded shoulder straps shape to your body over time, just like sneakers.
The Setout is a 45L, maximum-sized carry on backpack, measuring 22 x 14 x 9″, which is the default measurements for carry on luggage for most airlines. It's available in versions for both men and women, and there's also a smaller 35L size.
Key features (men and women): 45L, 3.8lbs (1.72kg), 900D polyester, front loading
Price: Check price on Amazon here for men. Check price for women's with Tortuga direct, here.
Perfectly designed for weekend backpacking trips, the REI Flash 45 is a fan favourite among the adventure traveller community. With its ultralight and durable body, it provides an impressive level of carrying comfort for a backpack this light—coming in at just over 2 pounds.
If comfort is key (which it should be), then this is a fantastic backpack option to consider, as the frame combines tubular aluminum with flexible side rods to allow torso rotation, efficiently transfering the load to the hipbelt. The bag seamlessly streamlines to the shape of your body, providing stability and comfort, while the central breezeway allows for ventilation.
The mesh fabric pocket on the front accommodates bulky gear, while the mesh side pockets are perfect for easy access to water bottles and snacks etc.
Tip grips are paired with speed hooks to securely hold trekking poles and the stretch-mesh shoulder-strap pocket fits a compact camera or smartphone, making it even easier to capture your travel memories while you're on the go.
It also includes handy hipbelt pockets, where you can stash small trail essentials.
Key features (men and women): 45L, 2.5lbs (1.45kg), 100D & 210D/420D nylon, top loading
Price: Check price for men's on REI here. Check price for women's on REI here
This Pacsafe travel backpack is built with the safety of your gear in mind.
The bag is constructed from a 420D nylon which features a cut resistant, lightweight steel mesh fabric for maximum security. As if that wasn't enough, there is a stainless steel cable to lock your travel bag to other objects, so you don't need to worry about it when you are traveling.
The anti-theft design also includes securable and puncture resistant zippers, which can be locked with a padlock.
The main compartment opens like a suitcase, giving you easy access to your belongings, without needing to dig around. There's also a smaller exterior compartment, 2 zipper interior pockets, a padded laptop sleeve which fits a 15 inch notebook, and 2 side pockets for water bottles or an umbrella.
The backpack itself is large and comfortable, with extra padding in the shoulder straps and a hip belt for better weight distribution when hiking. If you are looking for a backpack with added back support, this option is padded with honeycomb fabric and high density foam for a comfortable fit no matter where you are traveling.
This travel backpack can be used as check-in or carry on, with external compression straps that keep the backpack compact when taken on a flight, and shoulder and hip straps that can be tucked away when checking bag in. On top of this, it also includes 3 external attachment points to fit jackets, yoga mats, or a sleeping bag – you decide!
The bag dimensions are 21.65″H x 13.78″W x 8.66″D, and it weighs 3.81 lbs. It comes with a 5-year Pacsafe warranty, covering you for any issues you might have on your travels.
Key features: 45L, 3.81lbs (1.73kg), 420D nylon, top loading
Price: Check price on Amazon here, and REI here.
Next up we have the Nomatic 40L, a bag designed for the traveller who likes to stay organised on their shorter adventures. The Nomatic travel bag was specifically designed for a 3-7 day trip, and combines the best features of a backpack and a duffel bag, and can be carried in either configuration.
The bag is primarily made of a strong tarpaulin material which offers good weather proofing as well as durability.
It has detachable waist straps to help distribute the weight from your back to your hips and also features two waterproof pockets to store your valuables for quick and easy access as you travel.
It also comes with a laundry bag to store your dirty clothes as you go through them, and a padded and secure laptop pocket, which can hold a 15″ laptop comfortably.
It does have a somewhat box shaped design, which might put some folks off. This does allow the bag to really maximise available space though, so it's up to you how this design works for you.
The bag dimensions are 21" x 14"x 9"(53cm x 36cm x 23cm). It was designed to fit the maximum carry-on size allowed on most airlines, and it also fits into the overhead compartment as well as the under seat as storage in flight.
Key features: 40L, 4.45lbs (2kg), tarpaulin material, front loading
Price: Check price on Amazon here
This 35L travel backpack from Standard Luggage is designed to solve many of your travel packing problems. First, for those of you who like to travel carry-on only, the backpack is within the carry-on size requirements for most airlines. This means you can avoid those pesky checked luggage fees.
However, the backpack still offers you a roomy 35 litre capacity, which should be enough for many trips. If you need more room, it unzips to expand to 45 litres, although if you do this you'll want to be sure it still meets any carry-on size requirements.

There are a lot of clever features that helps the Standard Luggage travel backpack stand apart from its competitors. To start with, it's not just a travel backpack. You can wear it three ways – as a backpack, a sling bag or even as a standard suitcase. When the backpack straps aren't in use, they tidy away to give the bag a smart and clean exterior, meaning it works in everything from an office environment to when you're on the go.
One disadvantage that many backpacks have is that it can be hard to get at their contents. This backpack solves that problem by having a full perimeter zip, meaning you can open it up fully like a normal piece of luggage.
We also love that it actually works well as a backpack. Many travel bags that double up as a backpack leave out key features like a hip belt, sternum belt, padding and ventilation. The Standard Luggage travel backpack includes all these features. In addition, if you don't want to use the hip belt, it's fully detachable so you can leave it behind.
If you're traveling with a laptop, getting through airports is made easier thanks to the dedicated laptop zip, and the bag even comes with an included neoprene laptop sleeve to keep your laptop safe. This is detachable, so you can use it separately, such as when you're on the plane. Laptops up to 15.6 inches, including the 15inch Macbook Pro, are supported.
Other features include an expandable water bottle pocket, high quality lockable YKK zips, lots of interior pockets for easy organization, a raincover, and a choice of two included accent colors for zips and handles that you can change if you want a different look.
The bag dimensions are 21.5″ x 13.5″ x 7.5″ (55cm x 34cm x 19cm) when zipped and 21.5″ x 13.5″ x 9.5″ (55cm x 34cm x 24cm) when expanded to 45L. The bag weighs 3.7lbs (1.68kg), and if you order direct from Standard Luggage there's free worldwide international shipping (although import taxes may apply). There's also a lifetime warranty and satisfaction guarantee for peace of mind.
Overall, we think this is an excellent versatile travel backpack for those who like to travel carry-on only, or even as a carry-on addition to your larger luggage.
Key features: 35L – 45L capacity, excellent storage options, only 3.7lbs (1.68kg)
Price: Check price on Amazon here and direct from Standard Luggage here.
If you're looking for a really compact travel backpack for a carry-on only solution, or in addition to an item of checked luggage, take at look at the Pakt Travel Backpack. This is designed to offer the comfort of a hiking backpack, with the convenience of a travel backpack.
The Pakt Travel Backpack has a 30 litre capacity, which is a good size for a 2-3 day trip, or for those of you who prefer a minimalist travel style. It's dimensions of 6.7″ x 21″ x 12.6″ (17cm x 53cm x 32cm) mean it meets most airline carry on rules, and it's also relatively lightweight at 4.5lbs (2.04kg).
When it comes to features, the Pakt Travel Backpack has a lot to offer. It's made from a 900D rPET exterior which has a water proof coating, meaning it can withstand rainfall. There's also an optional waterproof cover.
Access to the bag is achieved via a zip-around structure, which means the bag can be fully opened like a suitcase. Inside, you'll find dual compartments for easy organization, whilst top zippers allow for quick access without having to open the whole bag up. There are also mesh pockets inside the bag for packing accessories, as well as various straps and a water bottle compartment on the bag exterior.
There's also a top-loading waterproof section where you can put items that might leak, such as toiletries, so if an accident occurs in transit, the rest of your belongings aren't impacted.
Another really neat feature is that the hip belt can be removed for use as a sling or hip bag, handy for carrying essentials with you as you explore a destination.
Comfort wise, the bag is designed to be comfortable for all-day use. It has load lifters for weight distribution, and a comfortable airflow system.
The Pakt Travel Backpack comes with a lifetime guarantee, and Pakt has a focus on responsible production, with plastic-free packaging and recycled materials used where possible.
The only downside of the Pakt Travel Backpack is the price, as it's a bit pricey for a 30L backpack. However, it does have a lot of features, which we feel warrant its inclusion in our round up.
Key features: 30L, comfortable for all day use, waterproof
Price: Check price direct from Pakt here.
Backpacking Accessories
That's all the backpacks on our guide! Before we leave you though, we also wanted to recommend a few backpacking accessories that you might want to include when shopping for a backpack.
If your travel backpack doesn't come with a waterproof cover, we can highly recommend buying one as an additional accessory.
These are an inexpensive way to protect all your belongings from getting drenched in a downpour. This is especially important if you are travelling through countries which experience a monsoon season, where the rain is likely to be particularly heavy.
If you're travelling somewhere where rain is a possibility, a poncho can be a good option.
Unlike a rain jacket, a poncho will usually fit over both you and your backpack, keeping everything dry.
A poncho can also double up as a waterproof bag cover if necessary, and they normally fold away to a small size for easy packing.
Make the most of your luggage space by using packing cubes. These handy travel organisers can be used to hold your clothes in place, avoid creasing inside your backpack, and seperate your dirty clothes during your trip.
We use ours to organise our clothes that we will be wearing at different times throughout our trip, to ensure that we don't have to pull everything out of our backpacks every time we need a new outfit.
Even if you don't buy one of the Pacsafe bags, you might consider the Pacsafe bag protector. This is a stainless steel mesh which fits around your bag, and helps prevent people from getting into it.
It also has a 360-degree locking system which is an adjustable stainless steel device that locks to any secure fixture. With a padlock and carry pouch, this bag protector is easy to fold and carry, so you can have peace of mind at all times.
Available in 55L, 120L, and 140L sizes, this anti-theft bag protector is designed to help keep your gear safe no matter where you go. Great for use when placing your bag on a train or bus storage rack, leaving it in a hostel, and any other situations where you are separated from your bag. I've used this bag protector on a number of trips, and it's not let me down yet!
It can be hard to choose the perfect combination lock for your travels, as locker and luggage zipper sizes vary from place to place.
With that in mind, these TSA luggage locks are ideal for keeping your valuables safe. The locks have a good secure weight to them, but are still light enough for travel and the long metal wire is great for locking up more than just one zipper.
Staying hydrated on the go is no easy feat, but having a compact water bottle in your backpack side pocket will definitely help. This portable, sturdy and rollable water bottle can actually attach to your bag for quick access. It's also tough enough to survive the wear and tear of travel, with its flexible, shatter-proof silicone body.
It's made from 100% food-grade materials, and it's free of BPA, BPS, and PVC. To top it all off, it's also dishwasher safe, can handle hot or cold drinks, it's freezable, collapsible and easy to add ice cubes or fruit through the wide mouth. What's not to love?
Access to clean drinking water isn't universal, so you might want to consider picking up some kind of water filtration / purification system for your trip.
We love our LifeStraw for just this purpose. It's a drinking water bottle with a built-in purification system which filters out harmful bacteria and parasites from water, making it safe to drink.
We use it on hikes to save having to carry huge amounts of water (assuming there are water sources of course), as well as for general travel. See more on our favorite water filters for travel here.
What's the use in having the backpack to carry the hiking poles, if you haven't got the poles to hike with! These lightweight TrailBuddy Trekking Poles' can withstand the pressure and impact on rocky terrain and are the perfect companion for supporting heavier weight.
You can easily change the height from 24.5 to 54 inches even when you're wearing gloves or trekking in wet conditions thanks to its lever-locks. The cork handles are built for comfortable use in both hot and cold temperatures, are moisture-wicking, and mold to the shape of your hand while the strap is padded to avoid chafing your skin.
Available in many different colours, these poles also come with a carrying bag, 2 pairs of rubber tips , 1 pair of connectors, mud baskets, and snow baskets.
You never know when carabiners are going to come in handy when you are traveling. These multipurpose aluminum carabiner clips are great for camping, hiking, backpacking, trekking, cycling, fishing etc.
Even though they are lightweight and can fit into the palm of your hand, they are also heavy duty, and have the ability to withstand over 2,697 pounds of force.
Made of aircraft grade aluminum, these durable and rustproof carabiners are ideal for clipping your travel gear onto your backpack.
To pack a towel or not to pack a towel, that is always the big debate when it comes to travel. They can take up so much space inside your luggage and often make it even heavier when wet.
That's where a travel towel comes in handy. These super absorbent towels are made to be convenient to pack, fast to dry, ultra compact and lightweight, saving you space inside your backpack.
The hang loop makes it practical and easy to dry anywhere, while the carry bag is reusable and waterproof, so you don't need to worry about your other clothes getting wet inside your bag. On top of all of this, they're also ideal for beach travel, camping, saunas, swimming, and the gym.
Depending on the type of trip you are taking, you might find that a sleeping bag or sleeping bag liner comes in handy.
There's a huge number of options on the market, but the HiHiker sleeping bag offers some clever features that make it stand out from the crowd. It has a built in waterproof mat base layer, so you can sleep directly on the ground, and comes with a travel pillow so you don't get a sore neck.
If you are heading out for amazing adventures, the chances are you are going to want some kind of camera to capture those adventures.
There's a huge range of cameras on the market. For hiking and backpacking though, weight is a major consideration. With this in mind, we think either a compact camera, action camera, or small mirrorless camera will be the best option.
We have a complete guide to the best cameras for hiking and backpacking, which we suggest reading to help you decide which might be best for you.
Further Reading
Well, that's it for our guide to our favourite travel backpacks. We hope you found it useful for picking the perfect travel backpack for you.
Of course, you're going to want some trip ideas and packing lists to help you pack for your next adventure! Here are some we've put together to help you out.
And that's it. We hope you found a travel backpack you like, or at least some ideas for what to look for when buying your next travel backpack.
Do you have a favourite travel backpack you'd like to share, or a question about any of the above? As always, just let us know in the comments below!