In this post I'm going to share a guide to all our favourite things to do in Las Vegas. The most populous city in Nevada is famous as a destination for entertainment, nightlife, shopping, fine dining and of course, gambling!
But there's actually lots more to do in Las Vegas than tour the bright lights of "The Strip" and be mesmerised by the slot machines.
In this post, we're going to break down everything we think you should consider doing when you visit Las Vegas, based on our experiences visiting the city. As well as things to do in Las Vegas, we're going to share some tips on day trips from Las Vegas, where to stay in the city, how to get around Las Vegas and more.
Things to do in Las Vegas
First, let's look at what you should get up to during your time in Las Vegas. Obviously you don't need to do everything on this list, but this should give you a good idea of what's available.
Gamble at the Casinos
Las Vegas has been synonymous with gambling since the cities incorporation in 1911. In the beginning, gambling was a clandestine affair, but that changed in the 1930s when the state of Nevada legalized the activity.
At the same time, the Hoover Dam started construction outside of Las Vegas, which led to thousands of constructions workers descending upon the town in search of a good time. Gambling, shows and bars exploded in popularity, and Las Vegas quickly established itself as the go-to city for gambling and all kind of other party activities.
Today, you can gamble in hundreds of venues all around the city. In fact, as you as you arrive you'll find slot machines at the airport! Once you're in the city itself, you'll have a massive choice of venues from small and slightly seed off-strip casinos to extravagant hotel casinos. Basically, there is almost no end of places to throw, I mean gamble, away your money!
Slot machines, blackjack, video poker, and roulette are some of the most common games, especially for first-timers. But you can find everything in Las Vegas from sports betting and bingo to exclusive private baccarat games.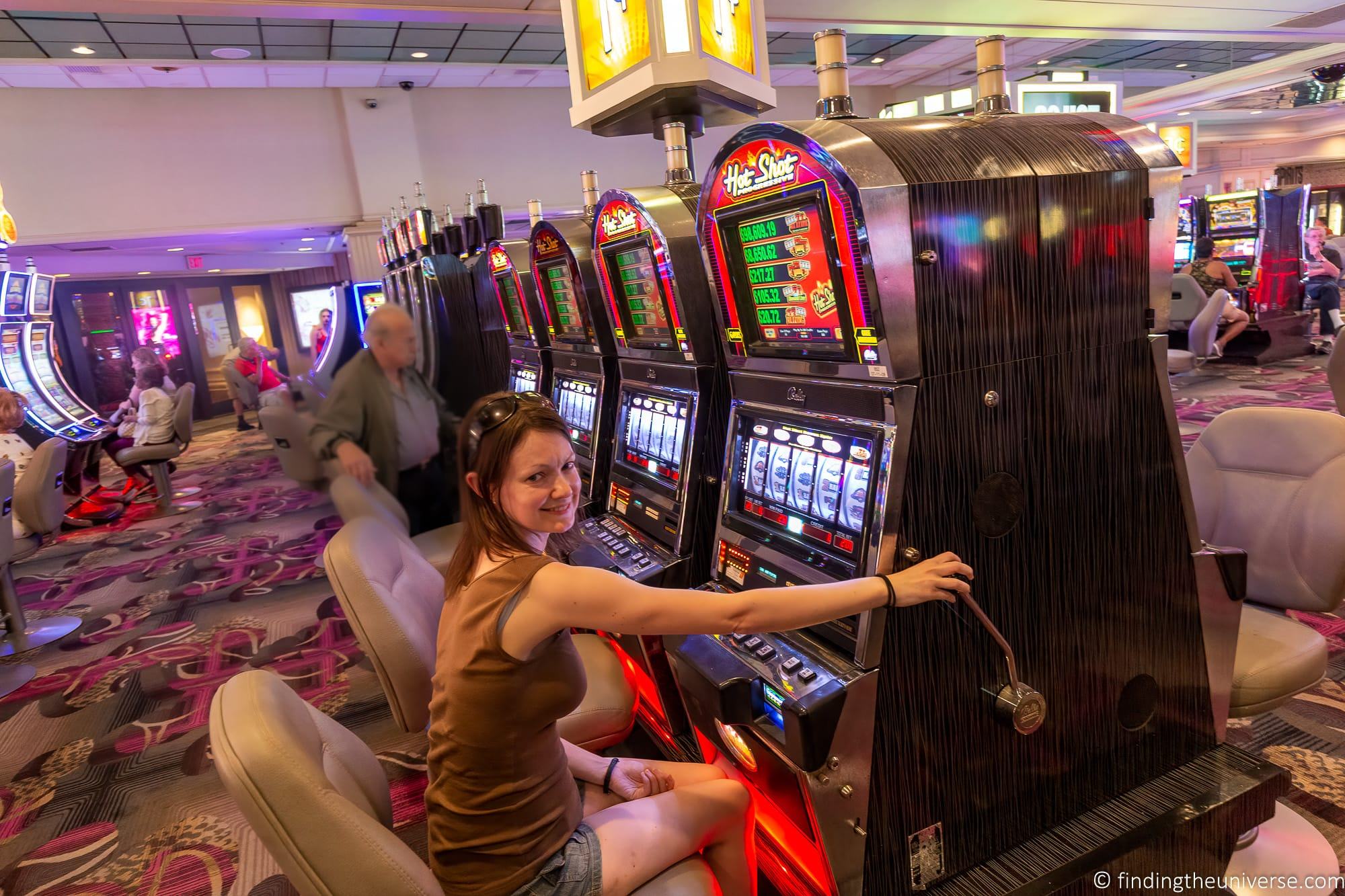 Enjoy the Hotel Architecture and Décor
Las Vegas is home to some of the most spectacular and iconic hotels in the world. These huge hotels, some of which have been a part of the skyline for many years, are often designed around some sort of theme.
From the classical décor of the Bellagio to the pyramid shaped Egyptian themed Luxor, it is absolutely worth wandering these fantastic and elaborate modern day palaces of pleasure.
Although some can be a bit tacky, it is hard not to be amazed by the recreation of international landmarks and far away places up and down the Strip whether its the canals of Venice at The Venetian or a half-scale size replica of the Eiffel Tower at Paris Las Vegas.
These hotels are also inevitably home to huge casinos, which are a major draw, but even if you don't gamble, many of the hotels are still worth seeing. Most are also home to restaurants, clubs, shops, theaters, rides, and other attractions.
You can wander around freely in the public spaces at most hotels and they welcome non-guests to sightsee, gamble, eat, and enjoy the entertainment on offer.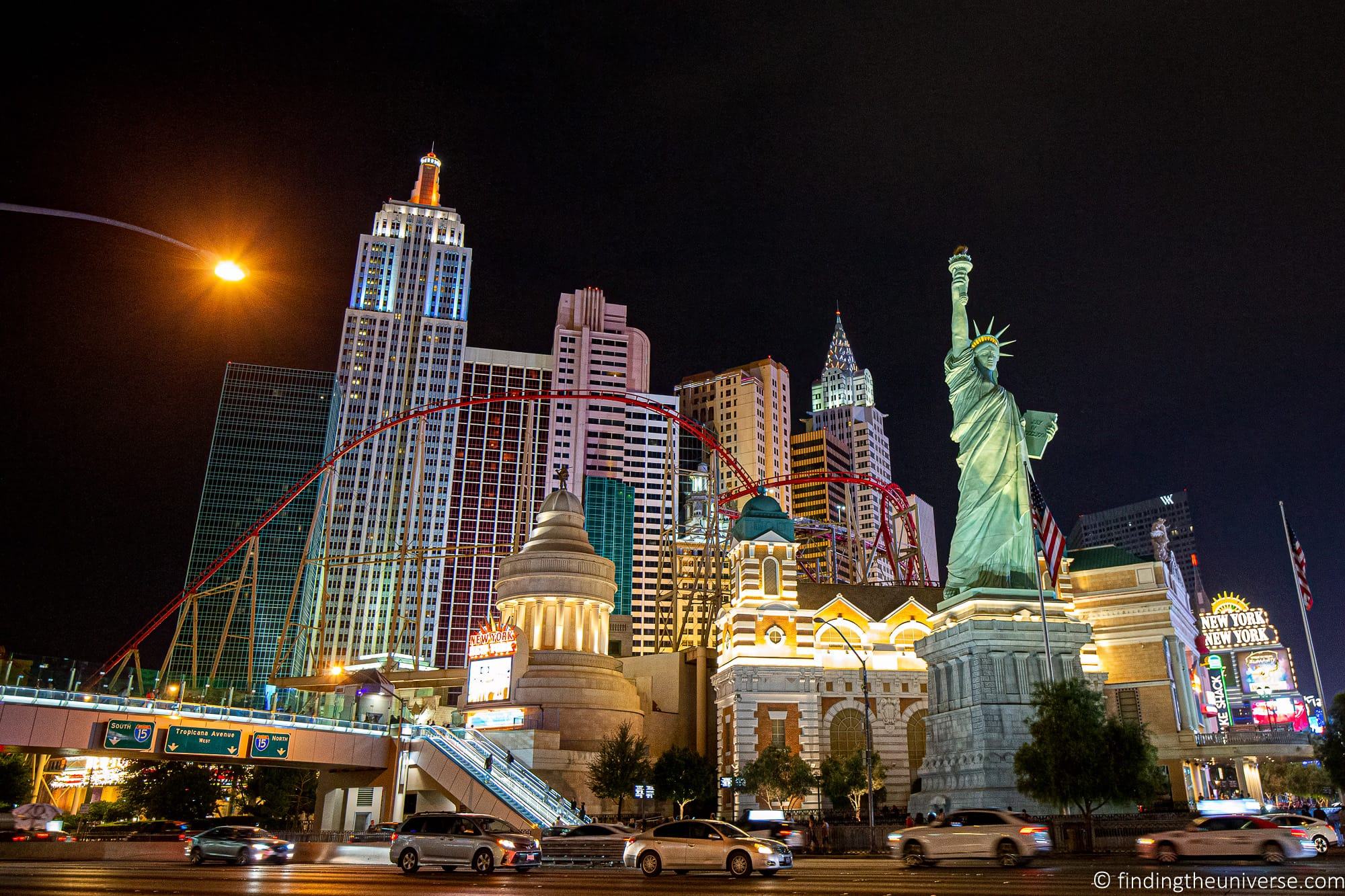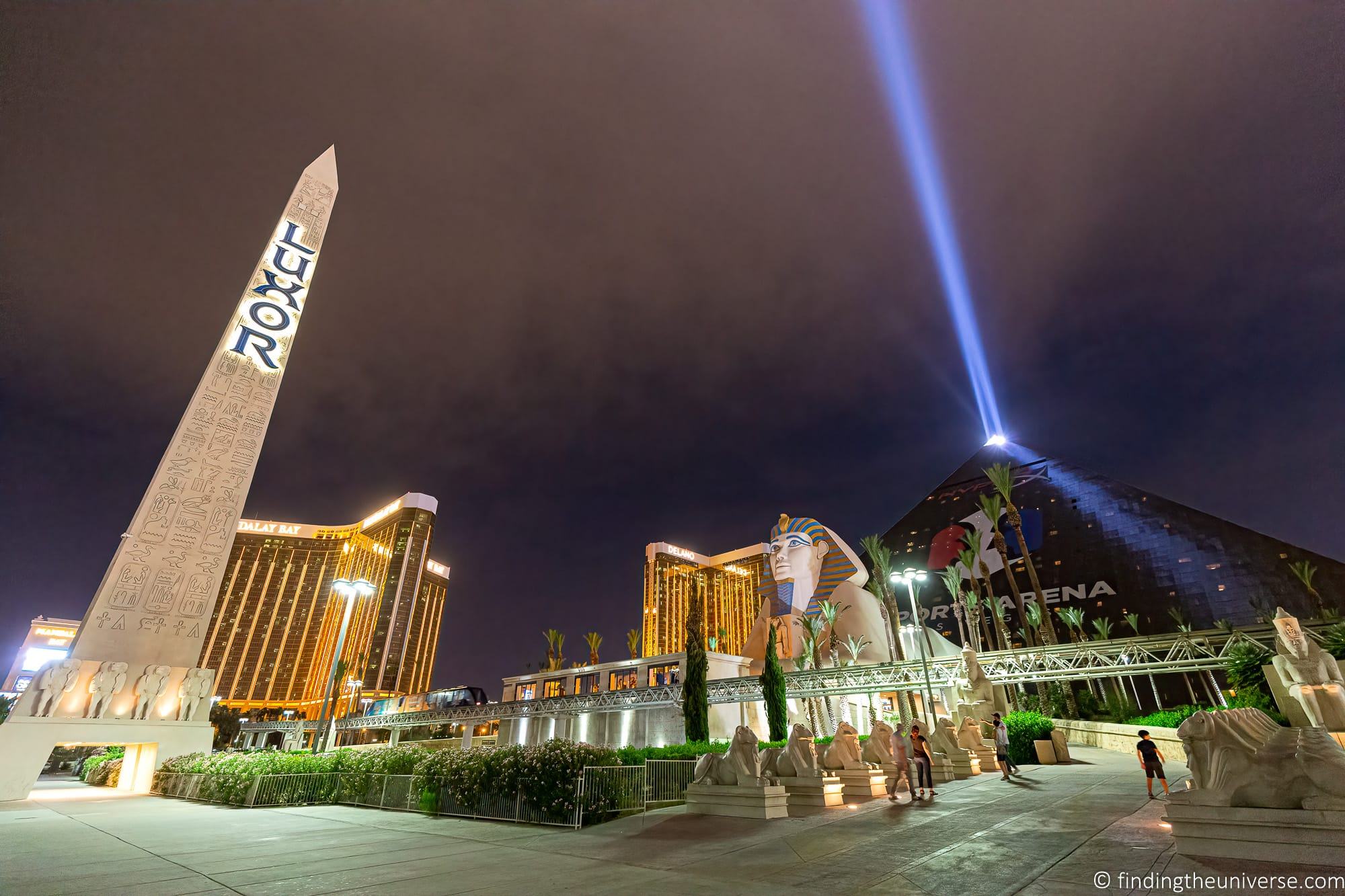 Walk the Strip
Perhaps the most famous road in Las Vegas is the South Las Vegas Boulevard, usually referred to as "The Strip". This is a 4.2 mile long stretch of road which is home to some of the most famous hotels and casinos in Las Vegas, as well as numerous shops, restaurants, and other entertainment venues.
Of course, you don't have to walk the entire length of The Strip, which in daytime in the summer months would be a challenge due to the heat. But we definitely suggest walking at least a part of it, with the two mile long stretch between the Luxor and the Venetian offering some of the most iconic locations.
We'd also recommend experiencing The Strip at night when the neon bursts to life. It's also cooler at night so a more pleasant experience away from the heat of the day.
It's also possible to take a walking tour in Las Vegas at either day or night, to learn more about the history of the city and what you're seeing.
If you prefer not to walk, you can also see the Strip from the relative comfort of a taxi, by taking a Strip Tour like this, or from a Hop on Hop Off bus which will provide commentary on what you are seeing. You can even take a helicopter tour of the Strip!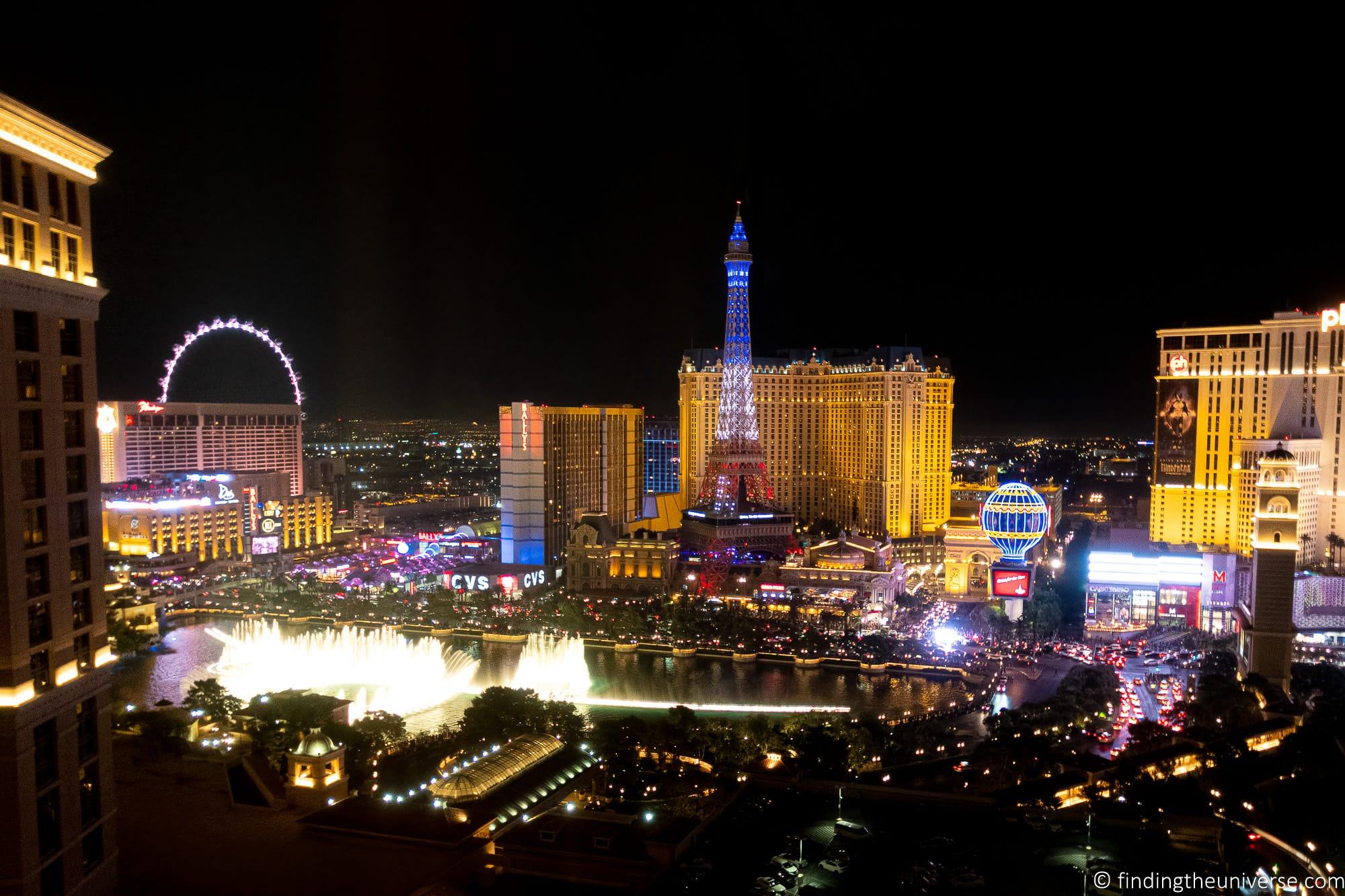 Go up the Strat
If you want to get a great view of Las Vegas, then the best place to go is the Strat, formerly known as the Stratosphere. This is a hotel and casino which also happens to include a 1,149ft (350m) high observation tower. This is the tallest observation tower in the USA.
Of course, this being Las Vegas, simply having an observation deck from where you can enjoy the view of the surrounding city and landscape is not enough.
At the top of the tower you'll find a revolving restaurant, a number of lounges, and two observation decks. There's also a wedding chapel as well as food and beverage outlets. Most excitingly though, there are actually four thrill rides at the top of the tower, for those of you looking for an adrenaline rush far above the ground.
Jess's brother did the Big Shot last time we were here but the rest of us were content enjoying the views from the observation deck.
You can buy tickets for the Strat observation deck here. For the rides, this unlimited ride pass ticket lets you do three of the rides as many times in one day as you like, with the option to upgrade to the Sky Jump as well.
Access to the tower is also included on the Go Las Vegas Pass, which can save you money on sightseeing depending on what you plan to see and do in and around the city.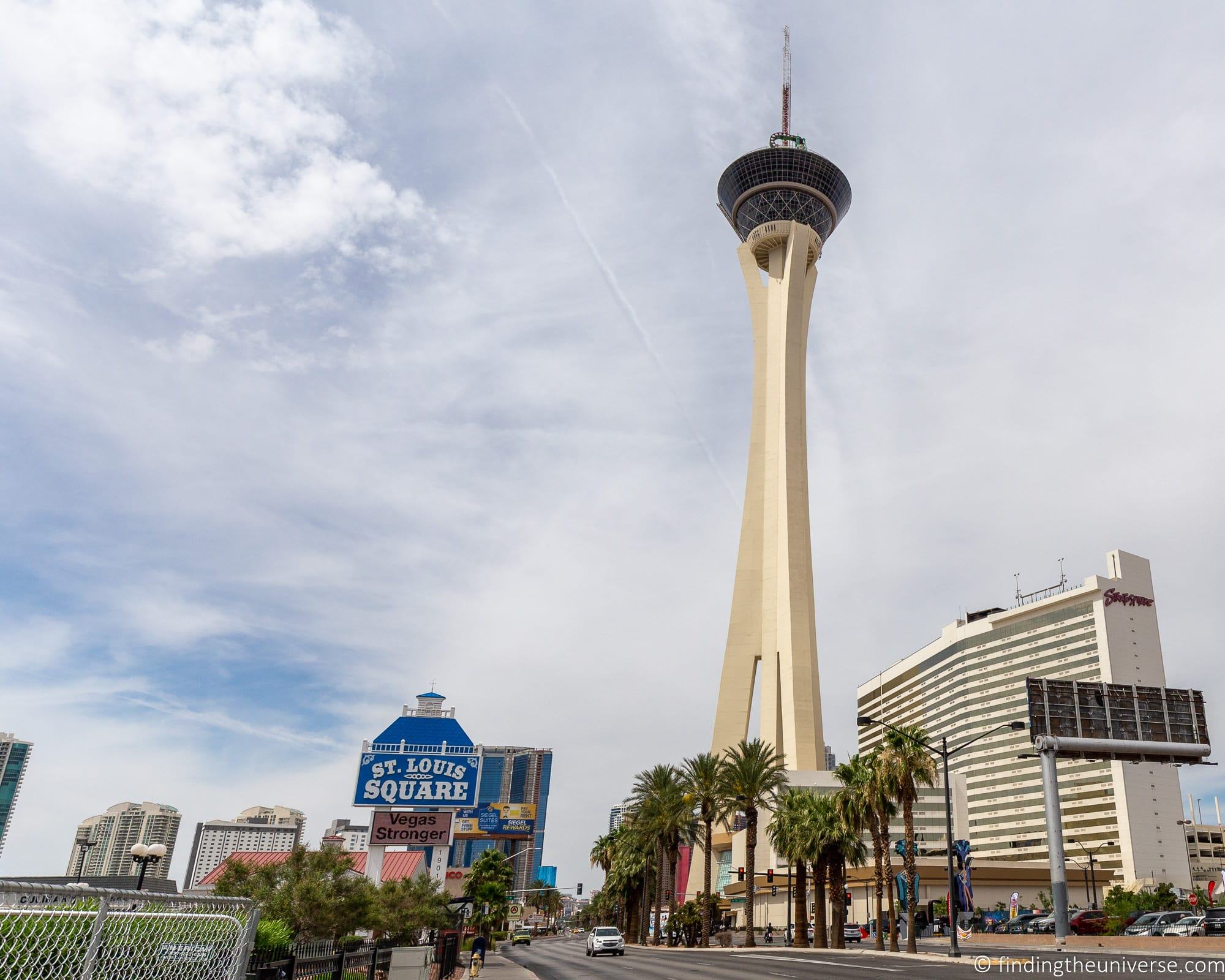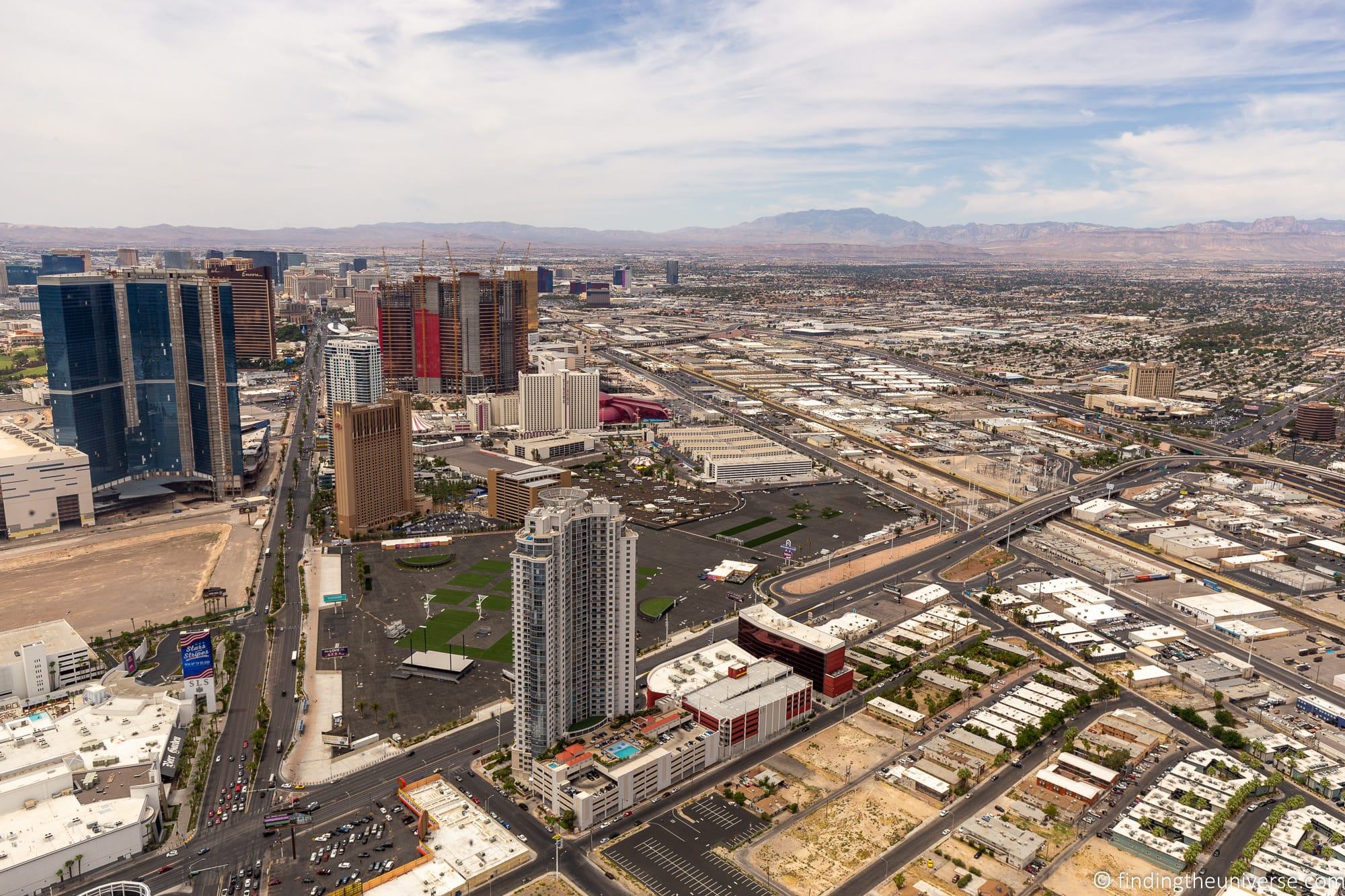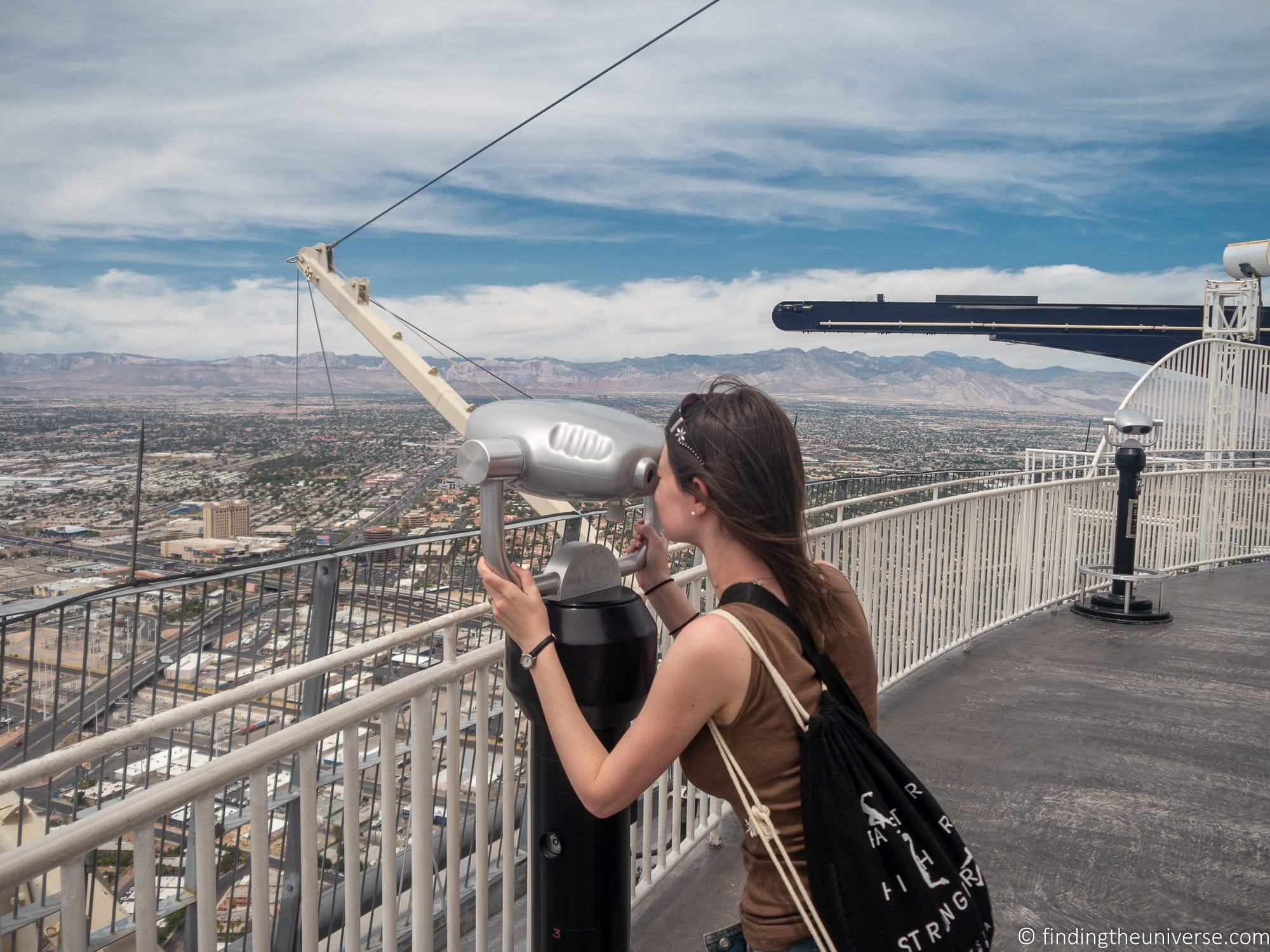 Visit Old Vegas
Whilst much of the action of Las Vegas today centres around the Las Vegas Strip, this was not always the case. Up until the late 1980s, the epicentre of the Las Vegas experience was in Downtown Las Vegas, also referred to these days as "Old Las Vegas".
Despite the moniker, Old Las Vegas is still very much alive and kicking. The heart of the action revolves around Fremont Street, which was the original Strip in Vegas.
Here, you'll find many of the original Las Vegas casinos, as well as bars, clubs, and restaurants. A few of the classic hotels and casinos you'll find here are the Golden Nugget Hotel and Casino, the Golden Gate Casino Hotel (the oldest hotel in Las Vegas) and El Cortez Hotel and Casino.
We found food and drink prices to be less expensive compared to on The Strip and found minimums and fees lower for blackjack and other table games here. So it can be a good place to spend time for those on a budget.
A large part of Fremont Street, known as the Fremont Street Experience, covers five blocks of the area. This covered street is topped by a canopy which is home to over 12 million lights as well as a massive sound system which has to be seen and heard to be believed.
There's a lot to do in the downtown area, including free concerts, a zip line ride, a huge shopping mall and of course, multiple casinos. There's also a lot of art and culture, with a number of galleries and studios you can visit.
This is also where you will find some of the more popular museums in the city, including the Neon Boneyard and the Mob Museum, which are well worth a visit.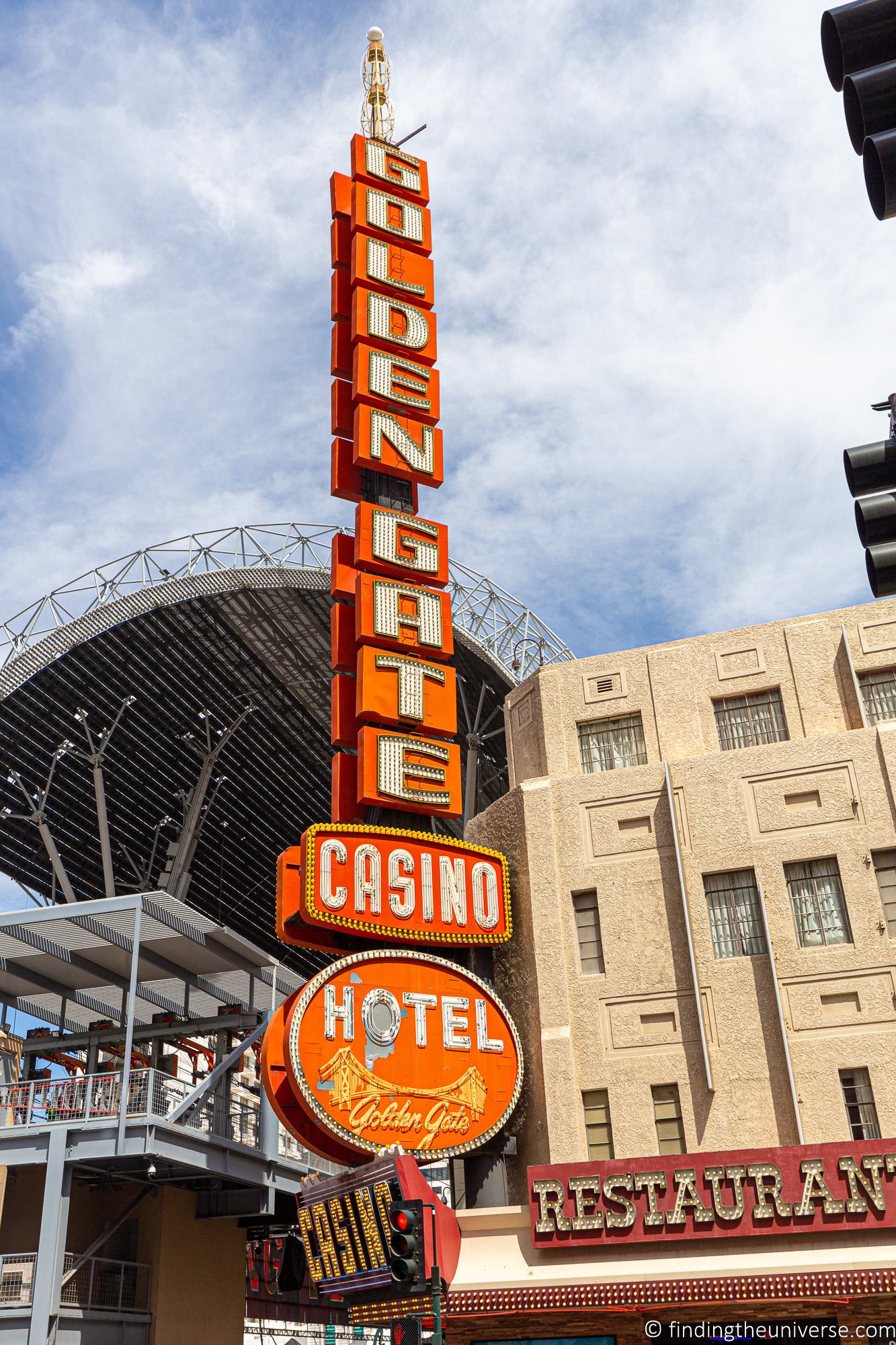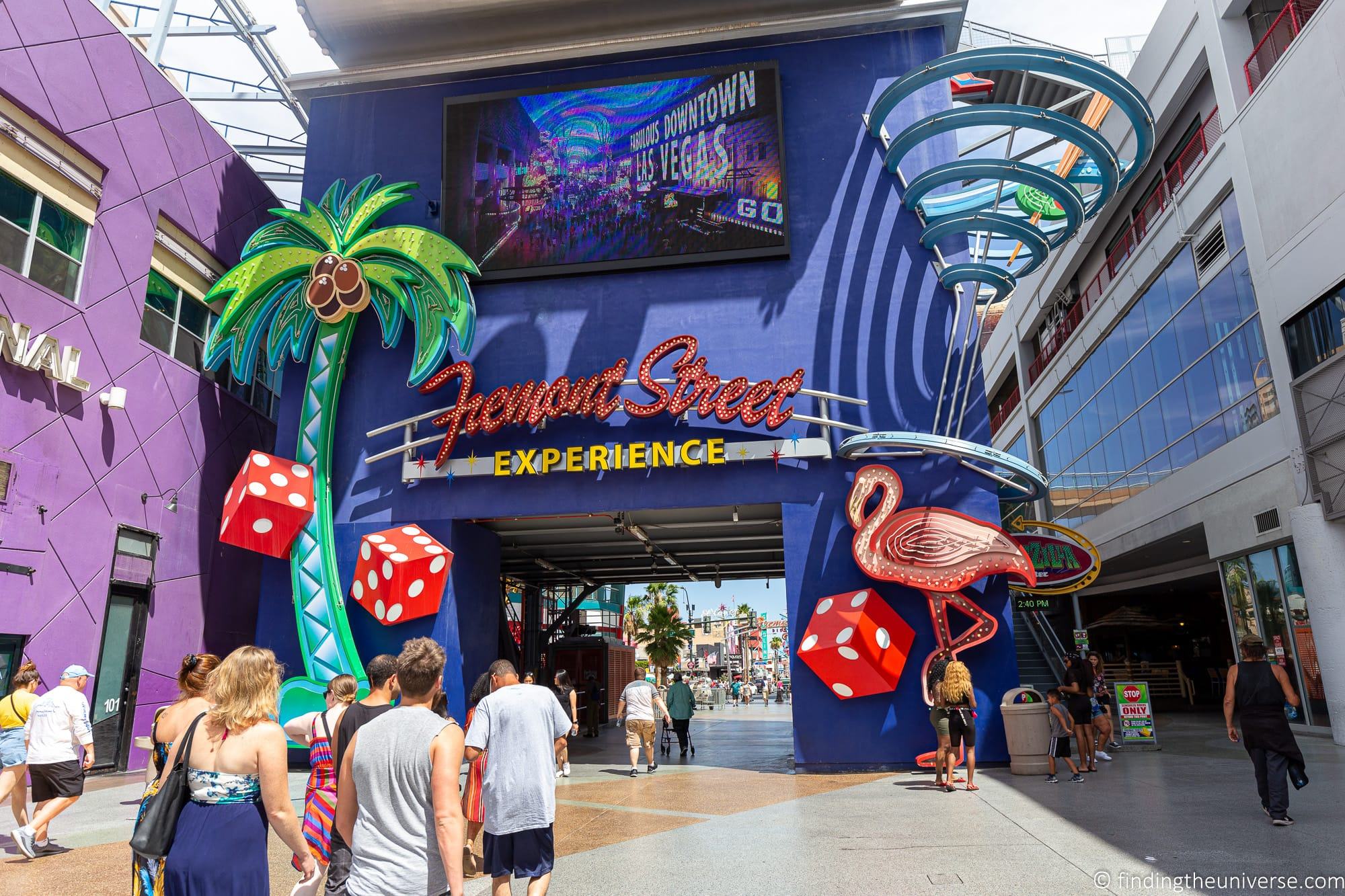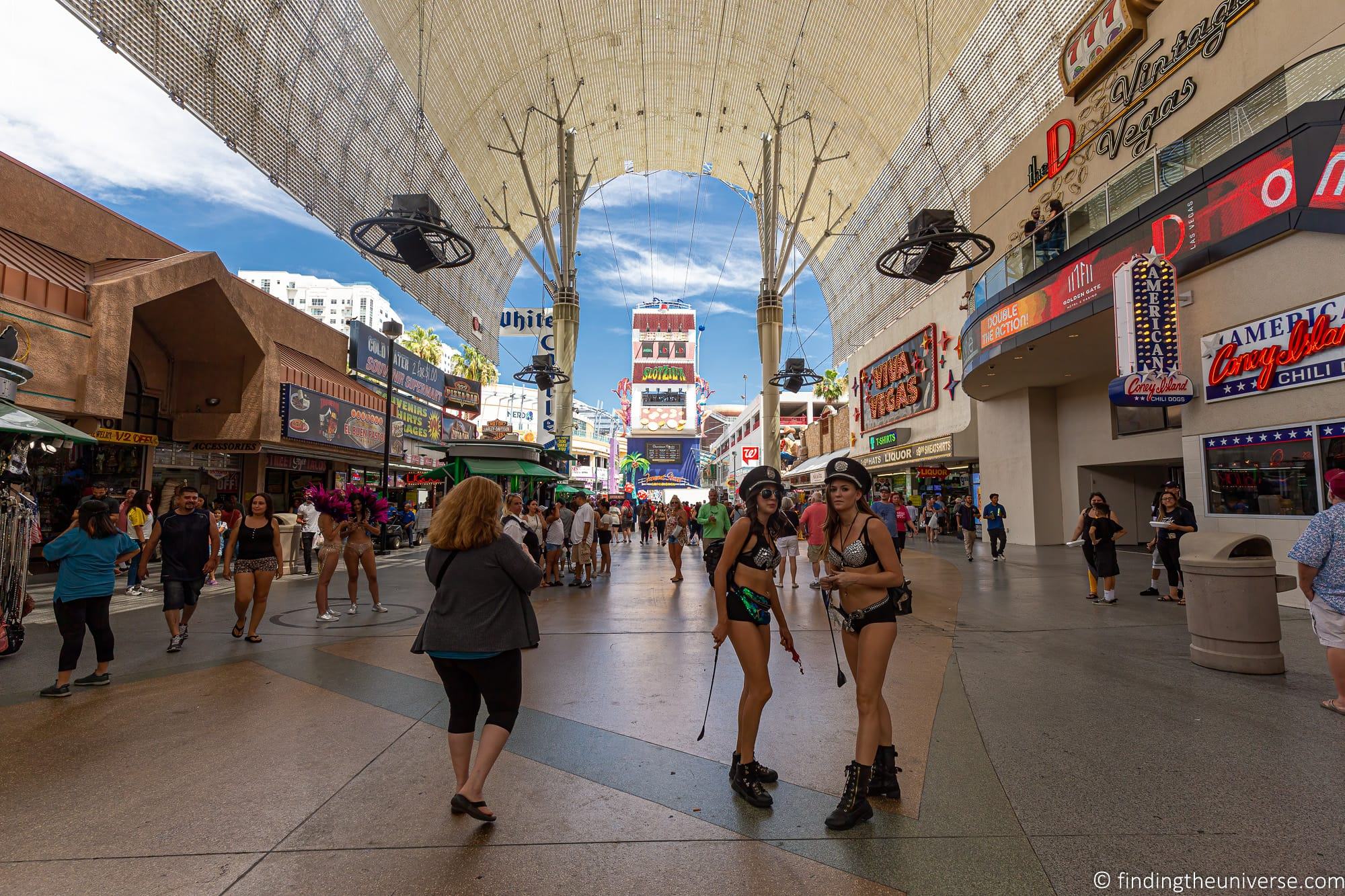 Go to the Mob Museum
Whilst many people think of Las Vegas as primarily a destination for partying and gambling, there's a lot more to see and do in the city than that.
One museum that we highly recommend is the Mob Museum, officially known as the National Museum of Organized Crime and Law Enforcement. This is found, somewhat appropriately, in a former federal courthouse.
The museum tells the story of the history of Las Vegas, with a focus on the Mob's long history of illegal activities in Las Vegas, from gambling to bootlegging and much more. It also explains the efforts and role of law enforcement in trying to counteract these activities.
The hands on and interactive exhibits also tell the history of the origins of the FBI, the story of individuals like Howard Hughes, J. Edgar Hoover and Al Capone, and much much more.
There's also a crime lab, the option to take a tour of the on-site distillery (with tasting), as well as a firearms training simulation.
It's a fascinating and interesting dive into a darker side of Las Vegas's past, and we think well worth some of your time. At the end of the tour, you can sit and order a drink in the museum's speakeasy bar.
You can check opening hours on the official website here, and you can book tickets online in advance here. The Mob Museum is also included on the Go Las Vegas Pass as well as the Las Vegas Sightseeing Pass.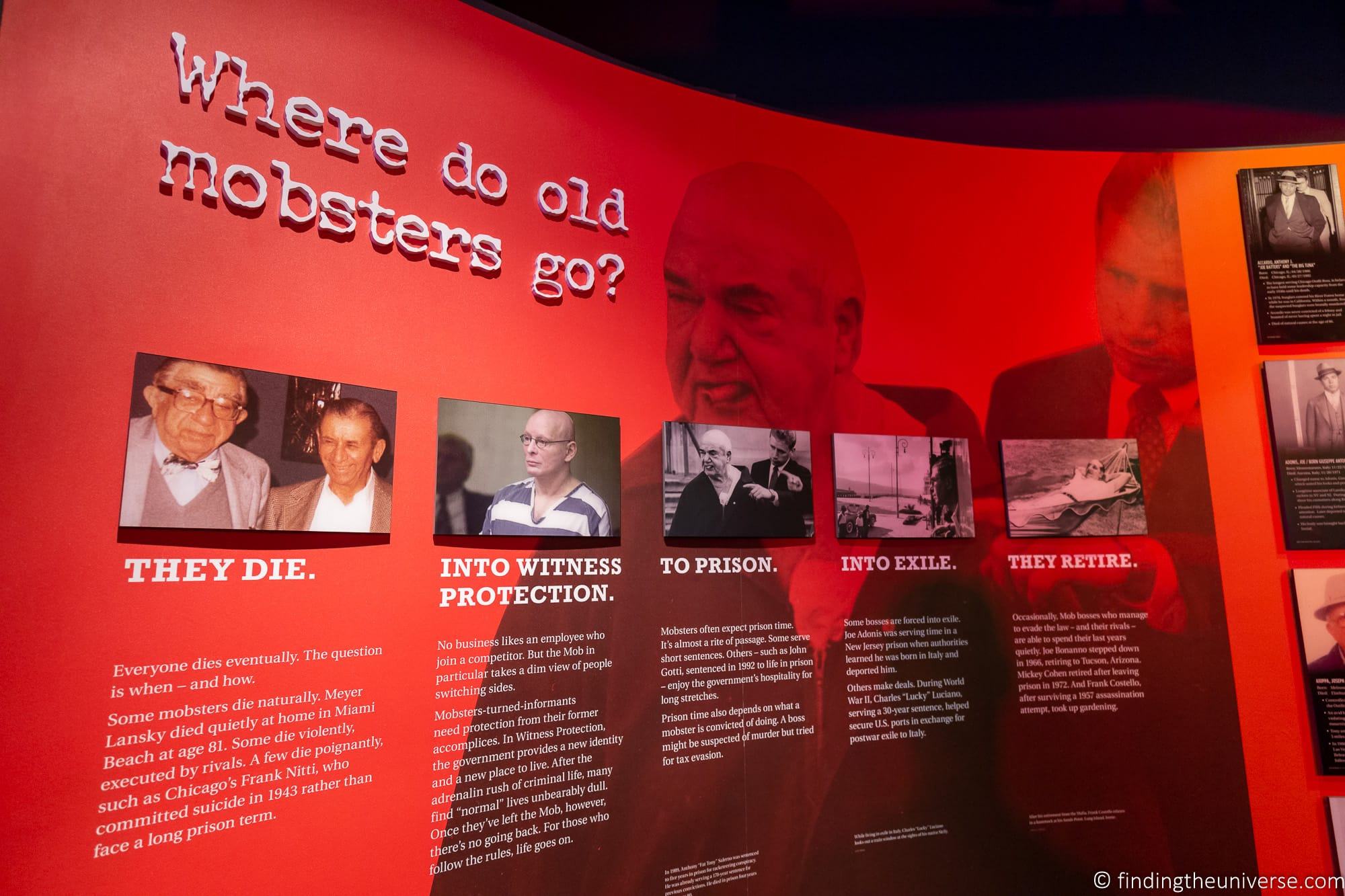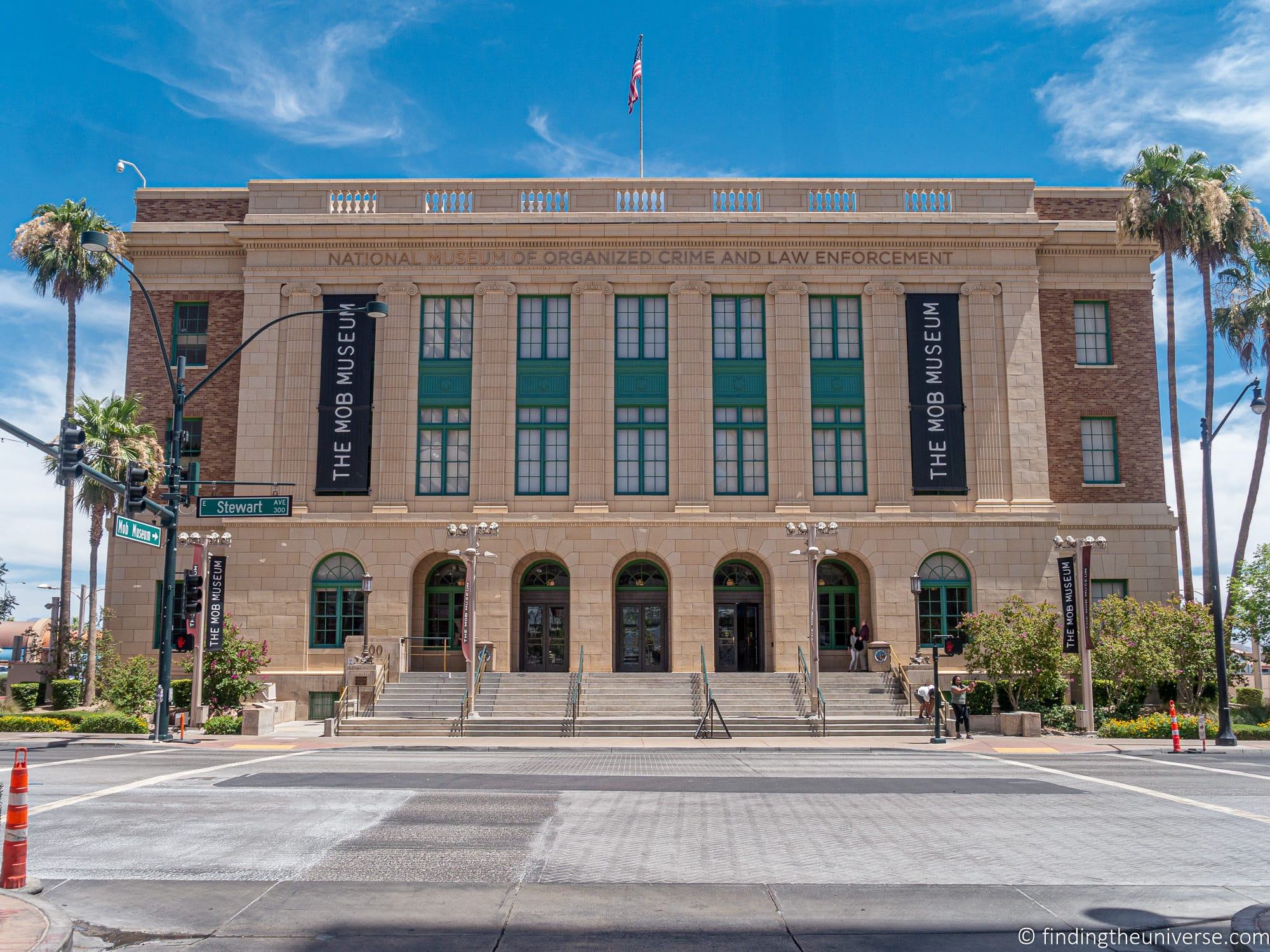 Visit some Other Museums & Cultural Attractions in Las Vegas
There are a number of other museums you can visit in Las Vegas and there is sure to be at least one that will be of interest. There are museums dedicated to gambling, atomic testing, pinball machines, natural history, cars, art, local history, and even erotica.
Some to consider include:
On our last trip to Las Vegas we visited the Atomic Testing Museum, Mob Museum and the Neon Boneyard, all of which were well worth the visit.
As well as the above, there are almost always additional exhibitions you can see in Las Vegas. These are usually hosted at the hotels, with some being traveling temporary exhibits and others being semi-permanent.
Current examples include the Titanic Artifact Exhibition and the Real Bodies exhibit, both of which are at the Luxor. You can see more exhibition options and buy tickets for them here.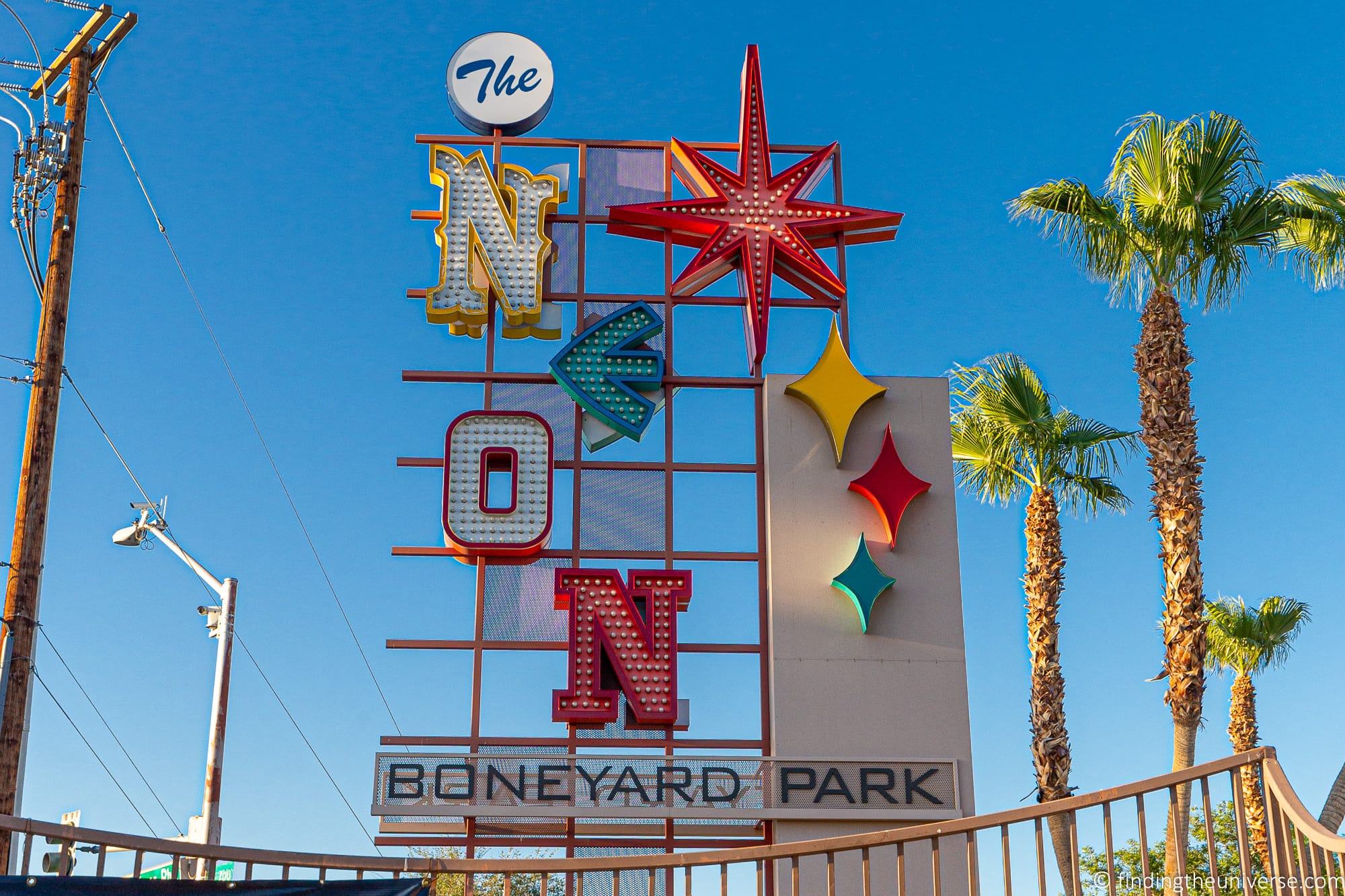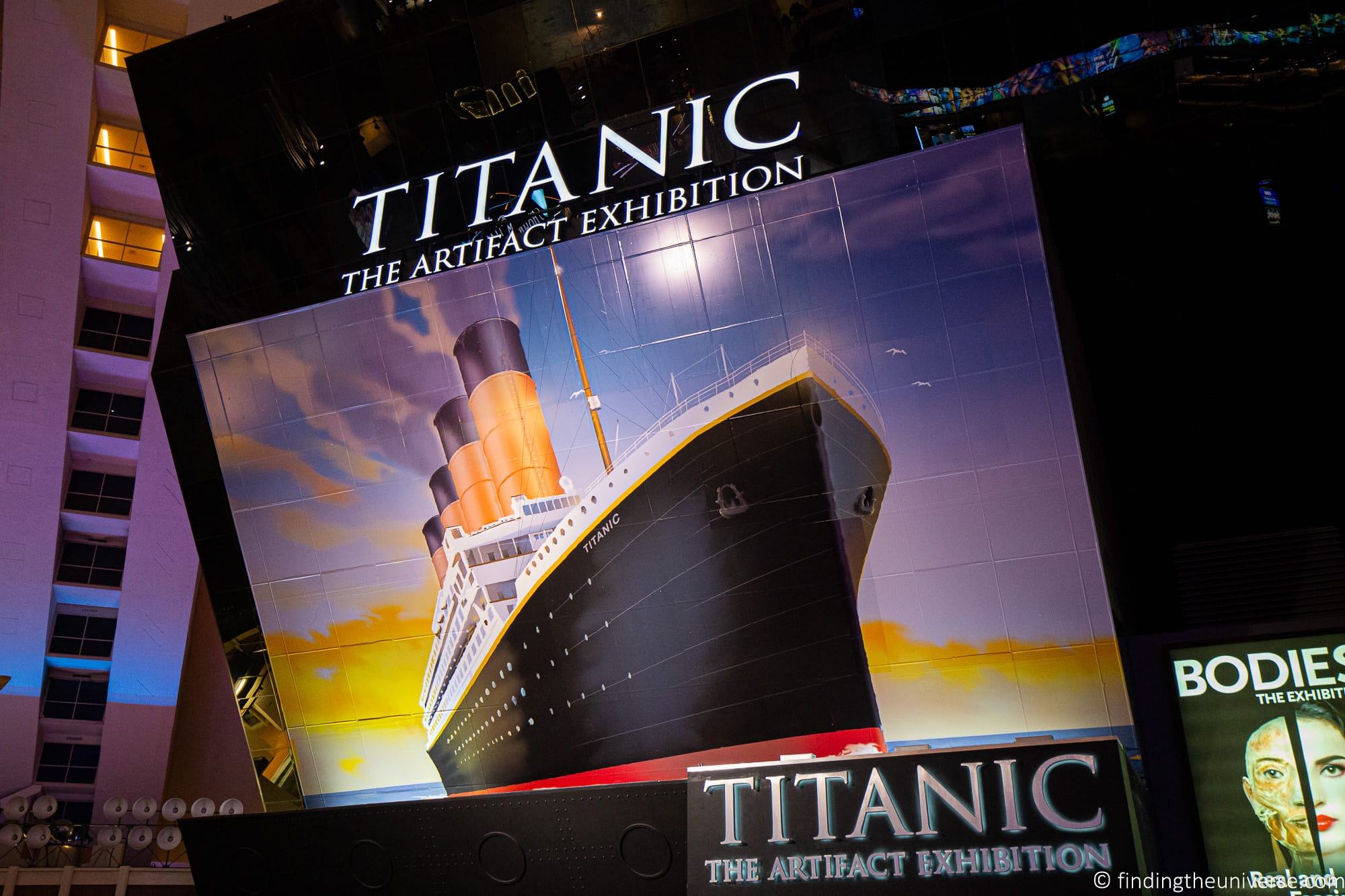 Eat Well
Las Vegas is famous as a destination for amazing food. It is well-known for its fine dining restaurants and is home to a number of Michelin starred restaurants, including the 3-star Joël Robuchon. If you are wanting to eat at one of the better known restaurants in Vegas, we highly recommend making a reservation well in advance.
It's also equally famous for its all you can eat buffets, where you can enjoy a truly spectacular array of food and eat as much as you like. Many hotels offer this option. Some of these offer great value for those with big appetites and some are pretty expensive, offering everything from filet mignon to Maine lobster.
The biggest and best known buffet is the Bacchanal Buffet at Caesar's Palace. Here you can find over 25,000 square feet of dining space with over 100 buffet dishes at any one time on offer. The buffet offers food and flavors from all over the world, from Italian to American to Japanese.
However, in addition to fine dining and huge buffets, there are also a lot of other options. Las Vegas has a huge range of other dining options that suit just about every budget and taste.
Sometimes off-beat places can become super popular here as well. Jess and her brother made a trek out to a restaurant called Lotus of Siam on the recommendation of her chef cousin. They had to stand in line to score a table for this popular northern Thai restaurant which is located in a small shopping center. You can find good food just about anywhere if you look in the city!
If you want to try a few different restaurants with a local guide and get some behind-the-scenes info on the culinary scene, you can also take a food tour like this to experience some of what's on offer.
Wherever you choose to take your taste buds, be sure to come hungry!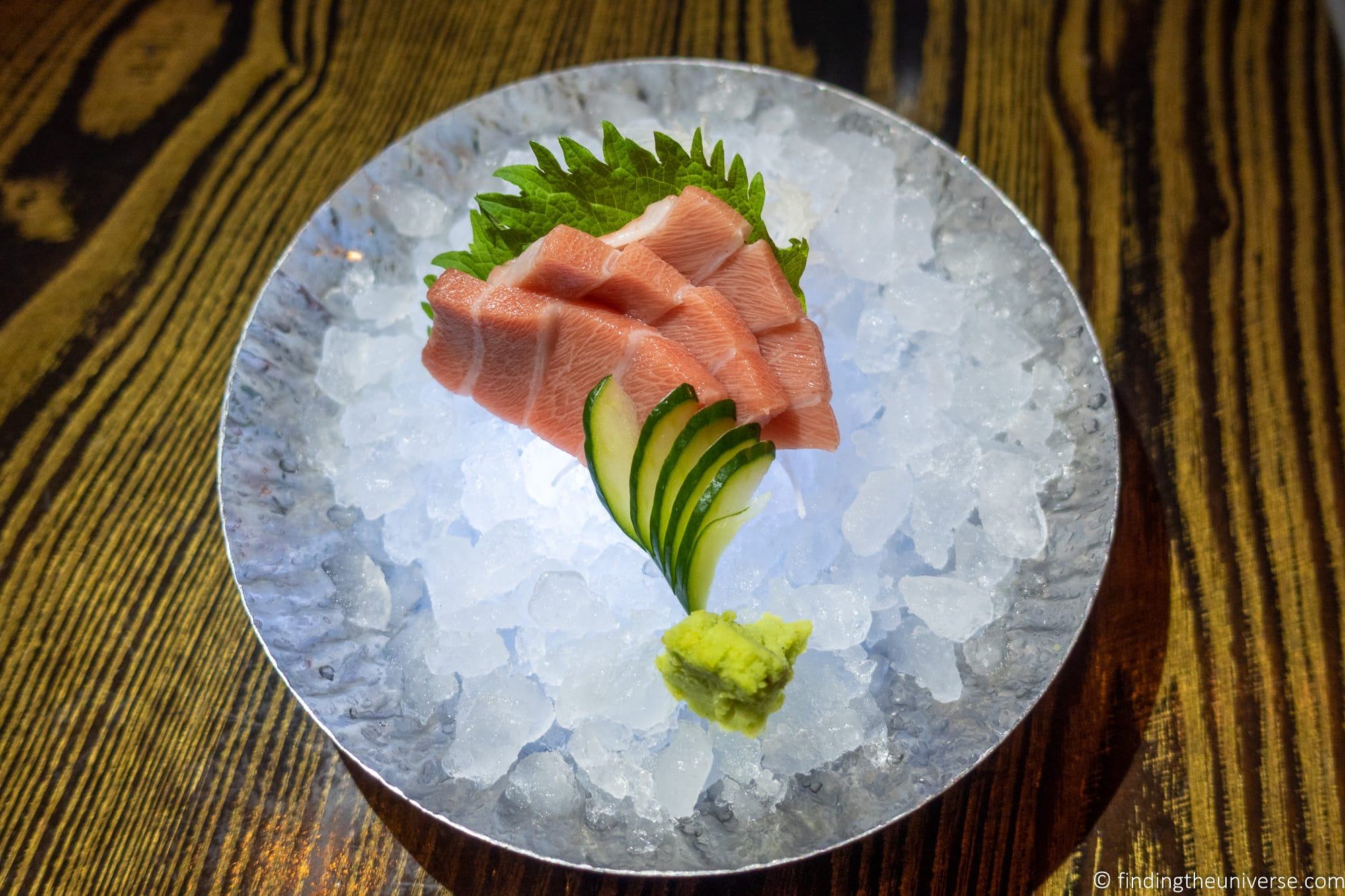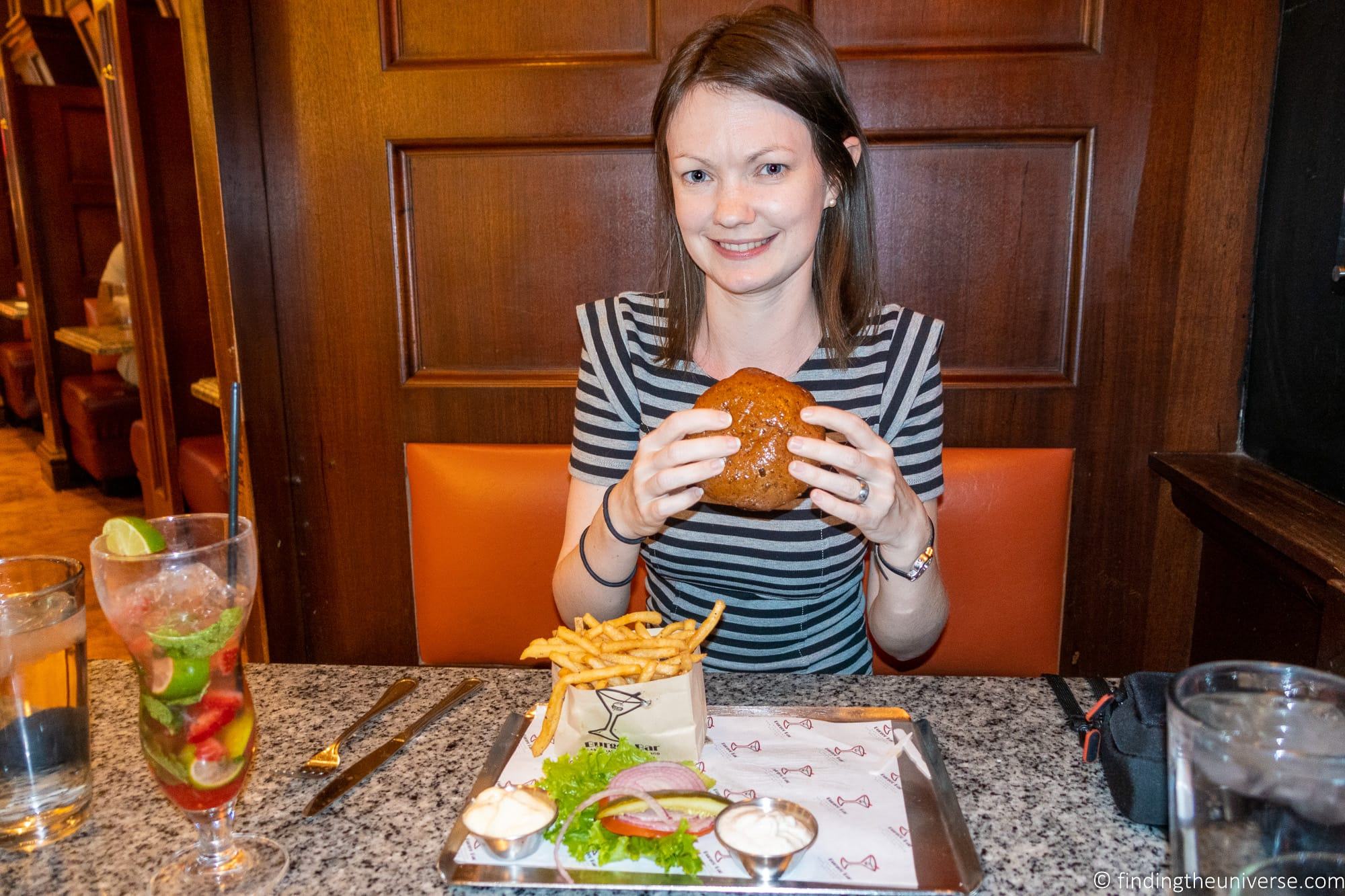 Take a Gondola Ride
It turns out you don't need to go all the way to Venice, Italy to take a romantic gondola ride. You can take one in Vegas as well, by visiting the Venetian Resort.
This Italian themed resort is home to the world's second largest hotel complex, making it the largest resort and hotel in Las Vegas.
In terms of design, as the name suggests, the hotel is themed after the Italian city of Venice. It has replicas of some of the most well known landmarks in Venice, including the Rialto Bridge, St. Mark's Square (replete with Campanile tower), Doge's Palace and the Lion of Venice column.
Naturally, there is also a canal. This quarter-mile long waterway winds its way through the Grand Canal Shoppes. This is a large indoor mall featuring cobblestone streets, illuminated painted sky ceilings and over 160 stores. And yes, you can ride an authentic Venetian gondola down the canal, powered by a costumed gondolier.
See more about the Gondola rides here. You can also buy a joint ticket which includes a gondola ride and access to the Madame Tussauds at the Venetian here.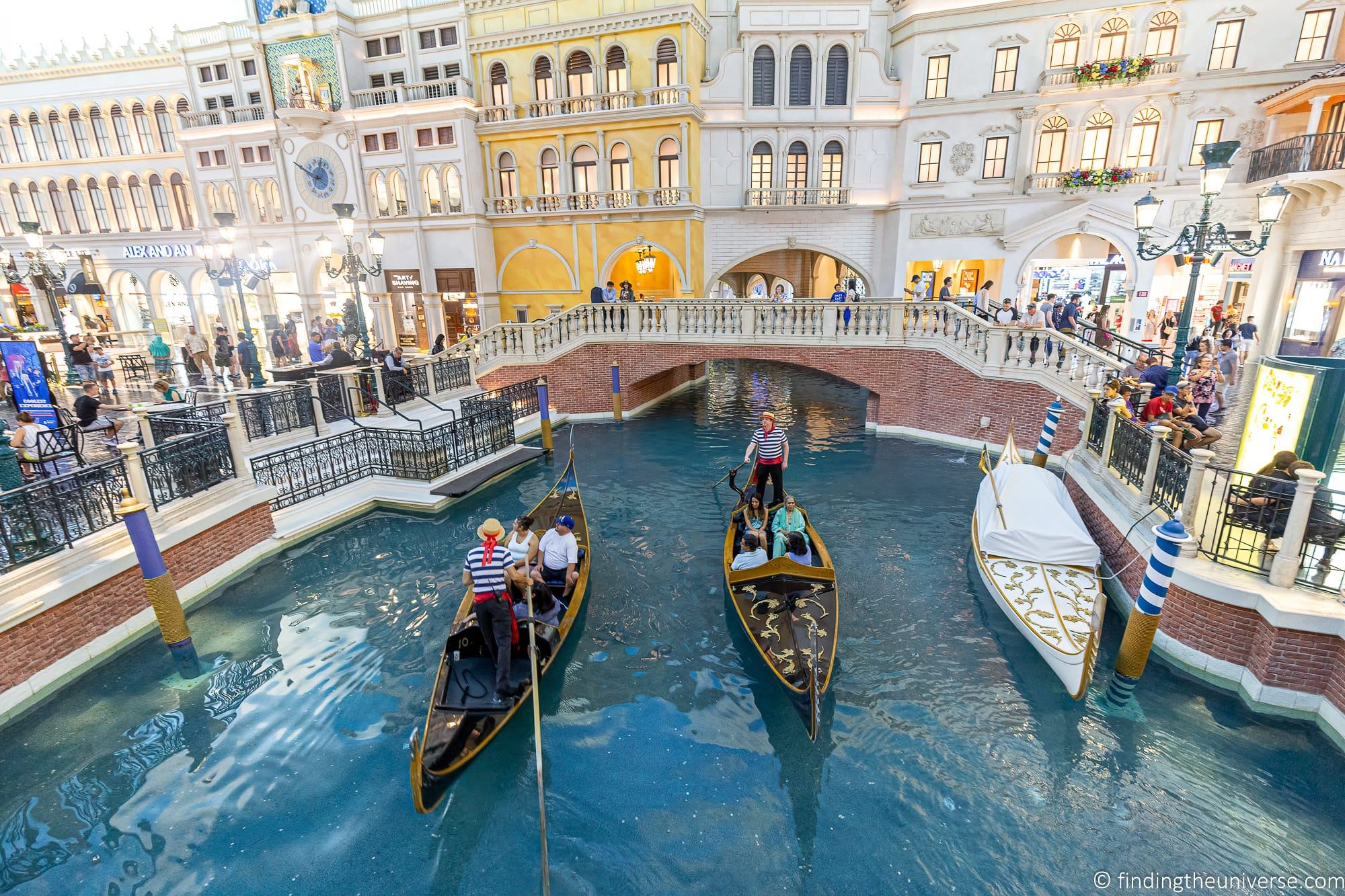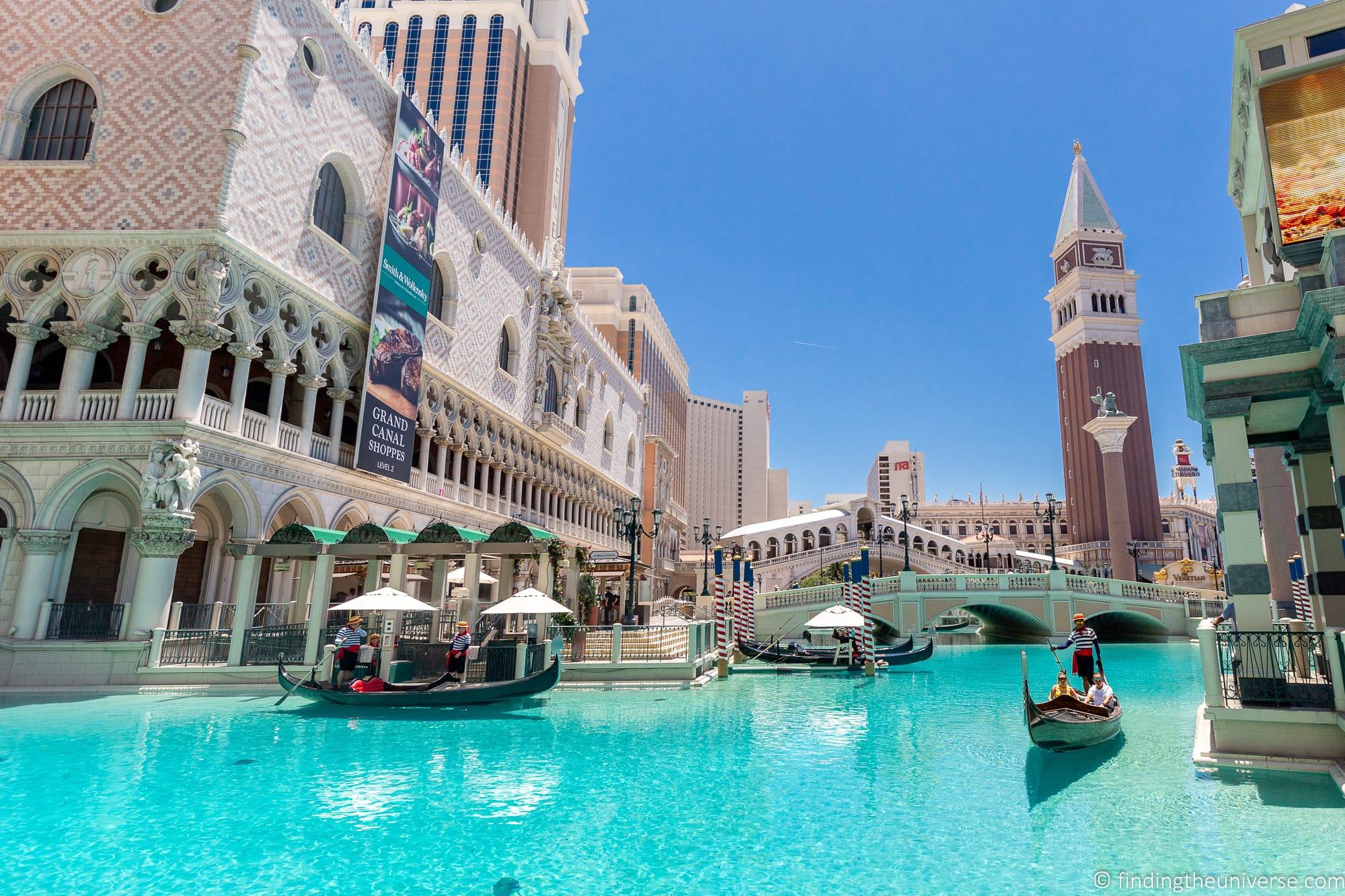 Rides and Adventure Activities
If you love thrill rides and adrenaline fueled activities, then Las Vegas has some options for you. There are a few options around the city, and some of the hotels also have signature rides you can take.
For example, you can also ride the Big Apple Coaster at the New York-New York hotel, which whizzes you around the highlights of Manhattan.
There are also the various rides on the top of the Strat (tickets available here) as well as a five acre indoor amusement park at the Circus Circus casino. For those of you looking for something a bit less adrenaline fueled, you can also go up the Eiffel Tower for views over the Strip.
Other rides you might enjoy include the High Roller at the LINQ, or the FLY LINQ Zipline. You can also go indoor skydiving, have a firearms shooting experience, take an ATV tour, go kayaking, go axe throwing, go go-karting, or take a helicopter ride over the Strip!
Note that whilst many of these activities can be costly, the Las Vegas Sightseeing Pass and Go Las Vegas Pass both include a number of activities, which might make these passes a good option for you.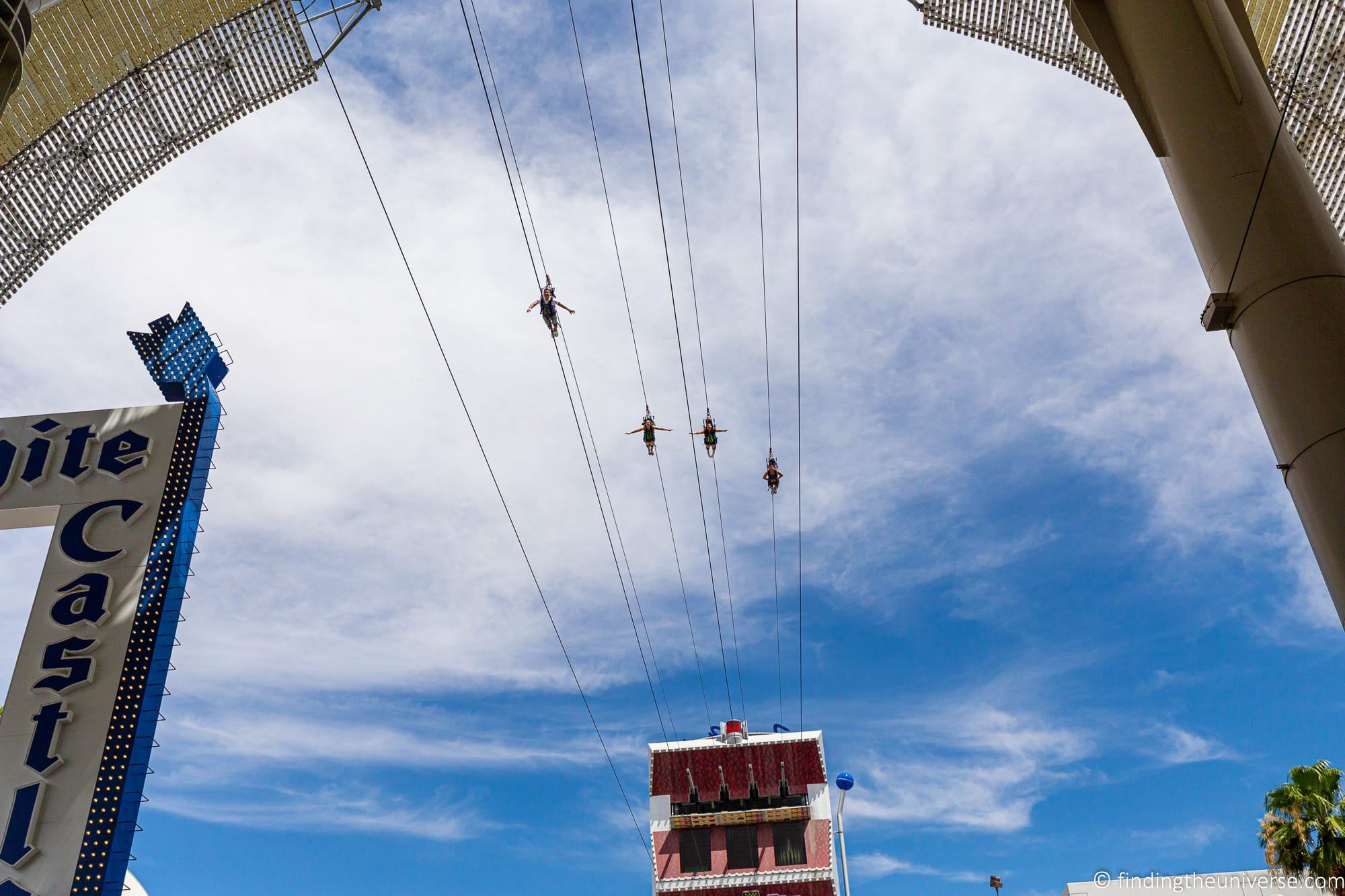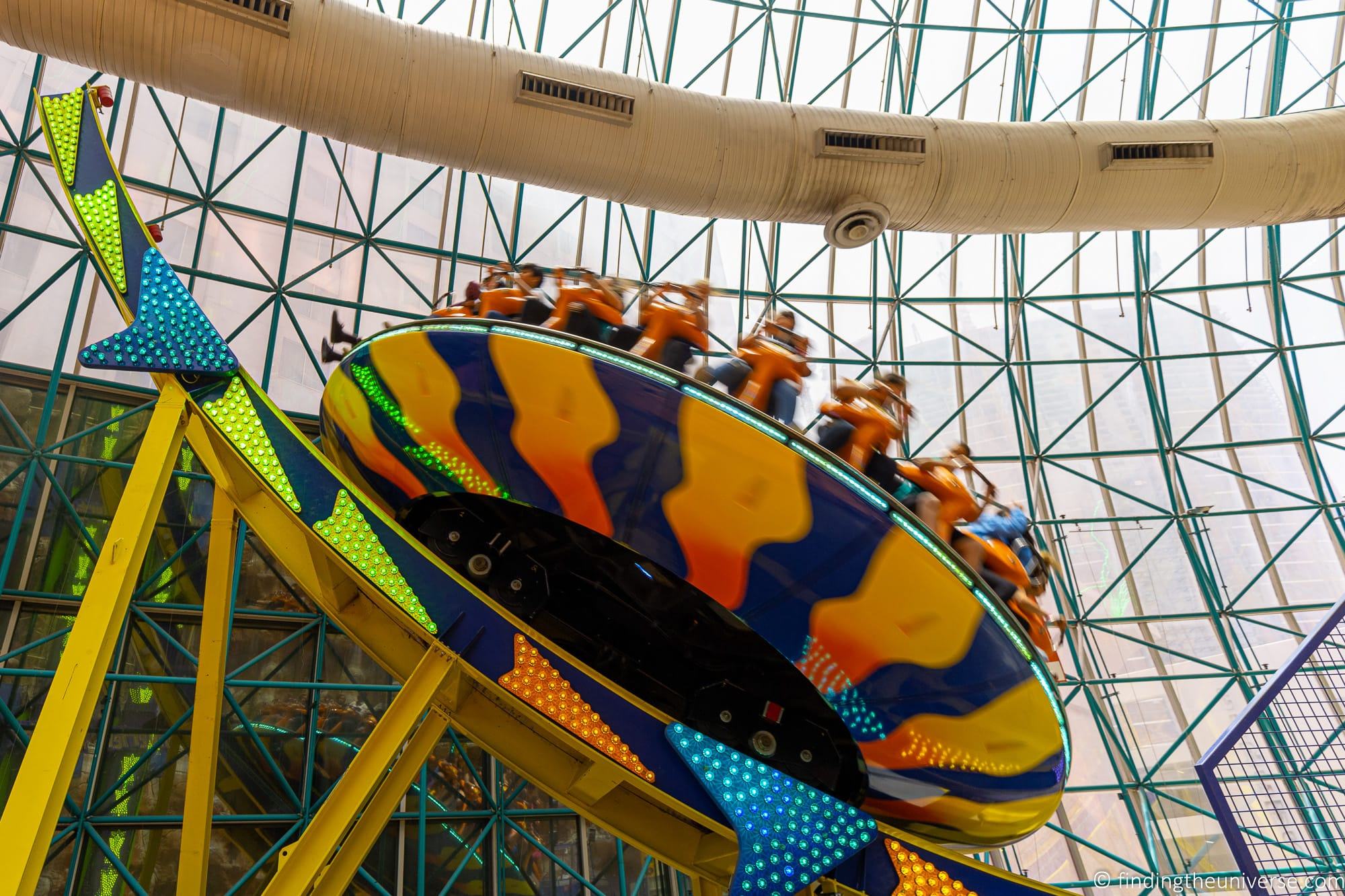 Shop!
Las Vegas is known as a world-class destination for those who love to shop. Shops on offer run the full gamut as well, from outlet stores offering bargains through to flagship high end designer stores from the likes of Tiffany, Gucci, and Prada.
Even if you aren't a big fan of shopping, the huge malls and shopping centres are still worth a visit just for the experience. Often there are free shows, sound and light displays, or just spectacular architecture, artworks or themes to admire.
There are a lot of malls and shops to choose from. We'd recommend shortlisting The Shops at Crystals, the Grand Canal Shoppes at the Venetian, and the Forum Shops at Caesar's Palace. Bargain hunters might consider the Broadacres Marketplace. You can also take a shopping focused tour.
Finally, don't forget that Vegas is whole to the world's largest gift shop!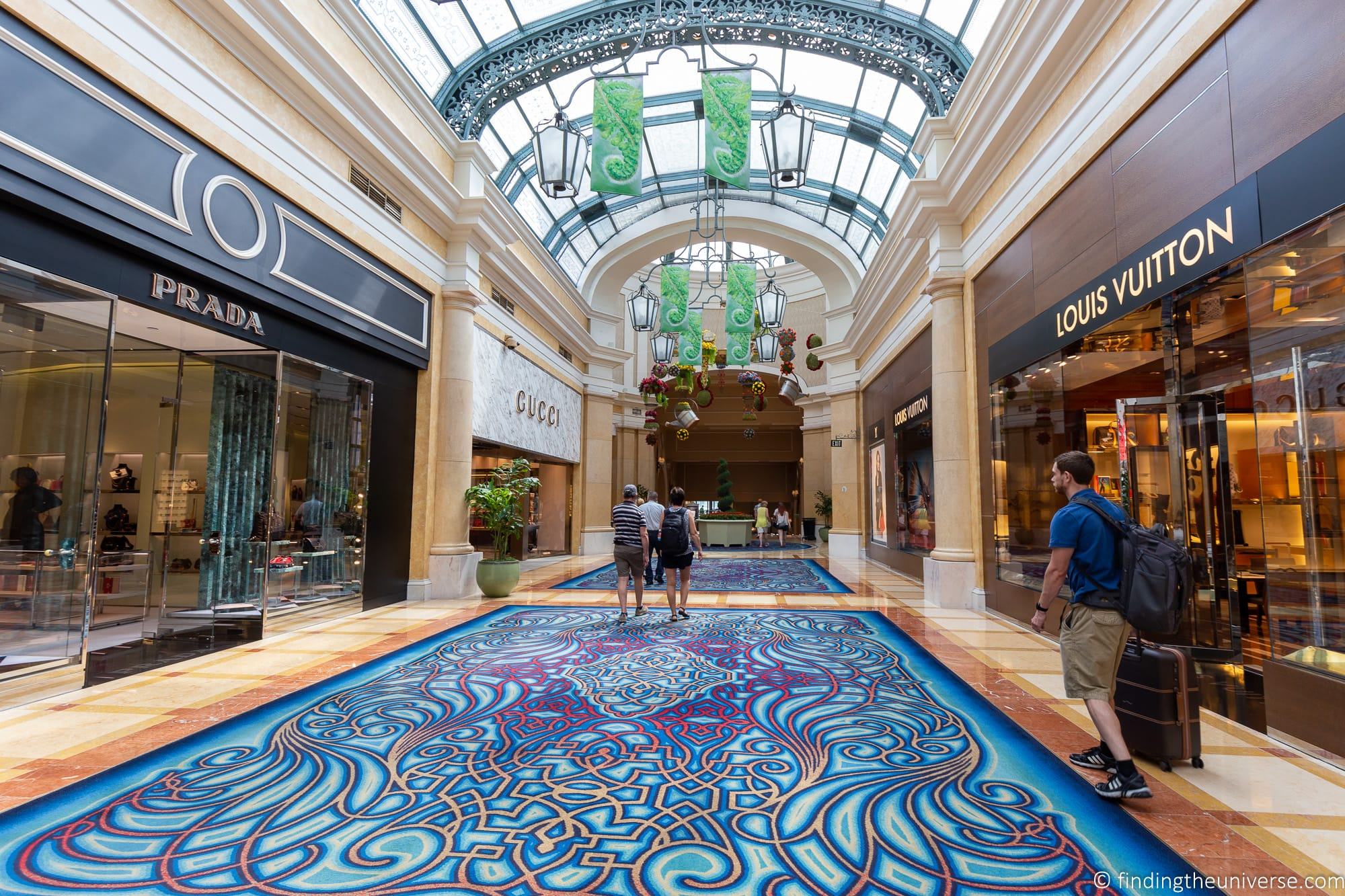 See a Show
We highly recommend taking in at least one show when in Las Vegas. The city is known for the incredibly high quality performances that it puts on, with world class performers and artists gracing the stages of venues around the city.
As with nearly everything else in Vegas, there's no shortage of choice. There include concerts, acrobatic style shows (particularly those by Cirque du Soleil), dance style shows, live magic shows, tribute performances, cabaret shows, and many more to choose from. Honestly, the hardest part is likely going to be choosing what to go and see.
We found it a great way to wind down most of our evenings at a show after dinner. We particularly liked the Cirque du Soleil shows, but there are so many options available every evening at a variety of price points!
There are a few options when it comes to booking a show. We booked our show tickets on Vegas.com, but sites like Viator and GetYourGuide also list shows. It's definitely worth shopping around to see what's on offer.
Discounted show tickets can also often be purchased on the same day from the show booths, but obviously for a popular show this might mean you miss out. However, if you are flexible on what you see or are visiting during a less busy time of year, this can be an option to save money.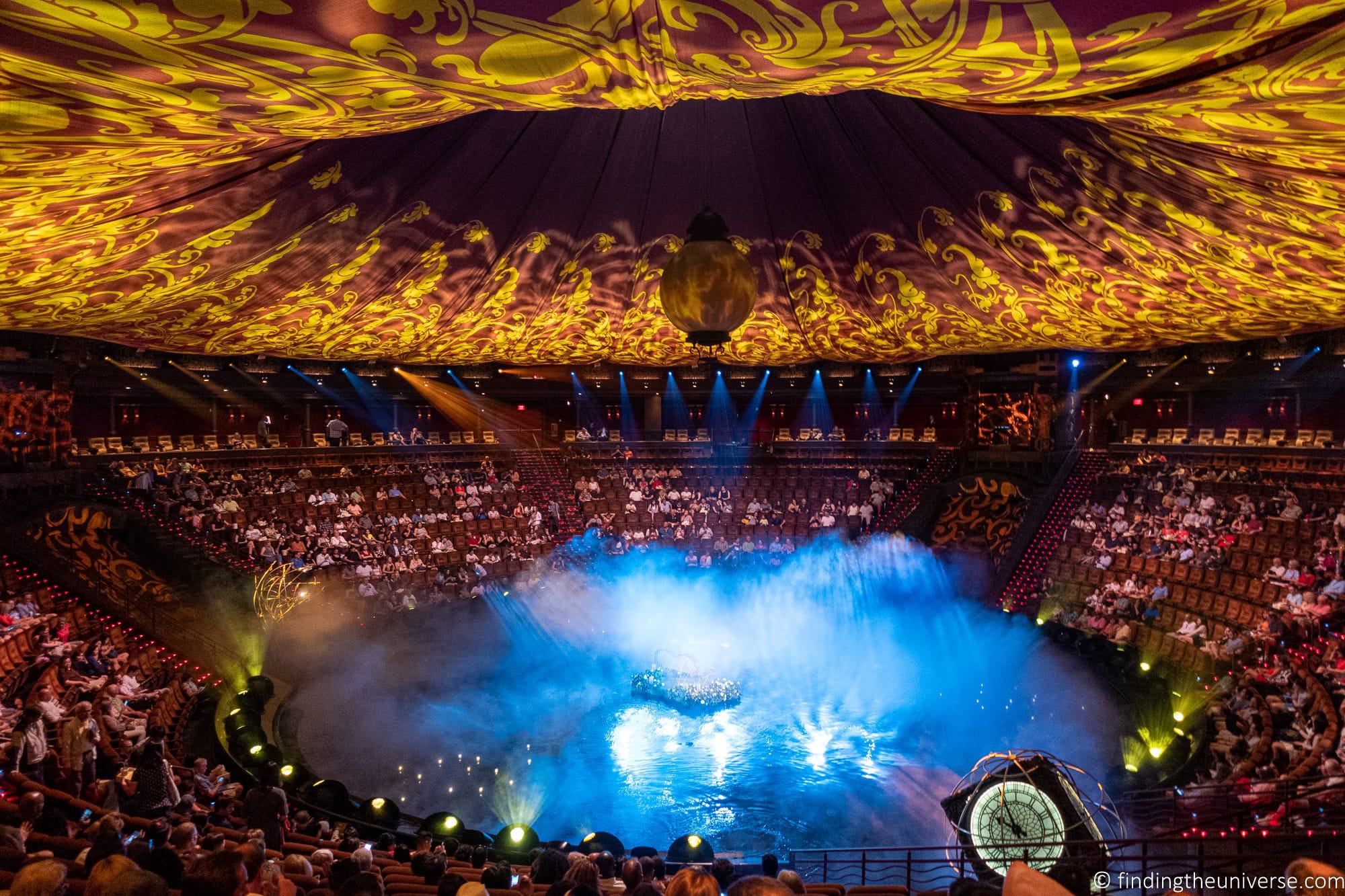 Party & Dance the Night Away
Las Vegas is rightfully known for it's incredible nightlife. With world famous bars, nightclubs and dancehalls, and events hosted by celebrity DJs and entertainers, this is definitely a place for party lovers.
As with most things in Vegas, you have a huge range of options when it comes to partying the night away. Some of the most popular venues include Omnia at Caesars Palace, Hakkasan at MGM Grand and Tao Nightclub at the Venetian, but honestly, there are oodles of options to choose from.
Most nightclubs as well as the casinos, bars and restaurants are open through into the early hours of the morning, so you can party, drink, gamble and generally enjoy yourself as long as you can stay awake!
Take in the Bellagio Fountains & Other Free Things to do in Vegas
What with the casinos, shows, dining, entertainment and shopping options, you might be starting to think that a trip to Las Vegas is going to be tough on your bank account.
Of course, whilst that can certainly be the case, there are plenty of free things to do in Las Vegas as well!
These include free shows and concerts at the casinos and as part of the Fremont Experience as well as art exhibitions. You'll often find these happening in the day time and early evening. You also have some classic free attractions such as The Fall of Atlantis Show at Caesar's Palace, free circus acts at Circus Circus, the evening volcano eruption at The Mirage, and the Bellagio Water Show.
One of our favourite free shows in Las Vegas is the Bellagio Water Show. This takes place every day, every 30 minutes from 3pm – 8pm Mondays through Fridays. On the weekends and holidays, the show runs every 30 minutes from noon to 8pm, and every 15 minutes from 8pm to midnight! Basically it is hard to miss this one.
The show consists of a massive choreographed water, light and sound event which takes place in the 8 acre lake in front of the Bellagio hotel. It's one of the largest fountains in the world, consisting of over 1,200 nozzles which are illuminated by over 4,500 lights. Different music plays for different times of the day, so it's also fun to catch this show multiple times!
There are also many other free things to do and see in Vegas, including free performances and iconic attractions and sights. So don't feel that you have to open your wallet all the time to have fun in Vegas. There's plenty to do for free as well!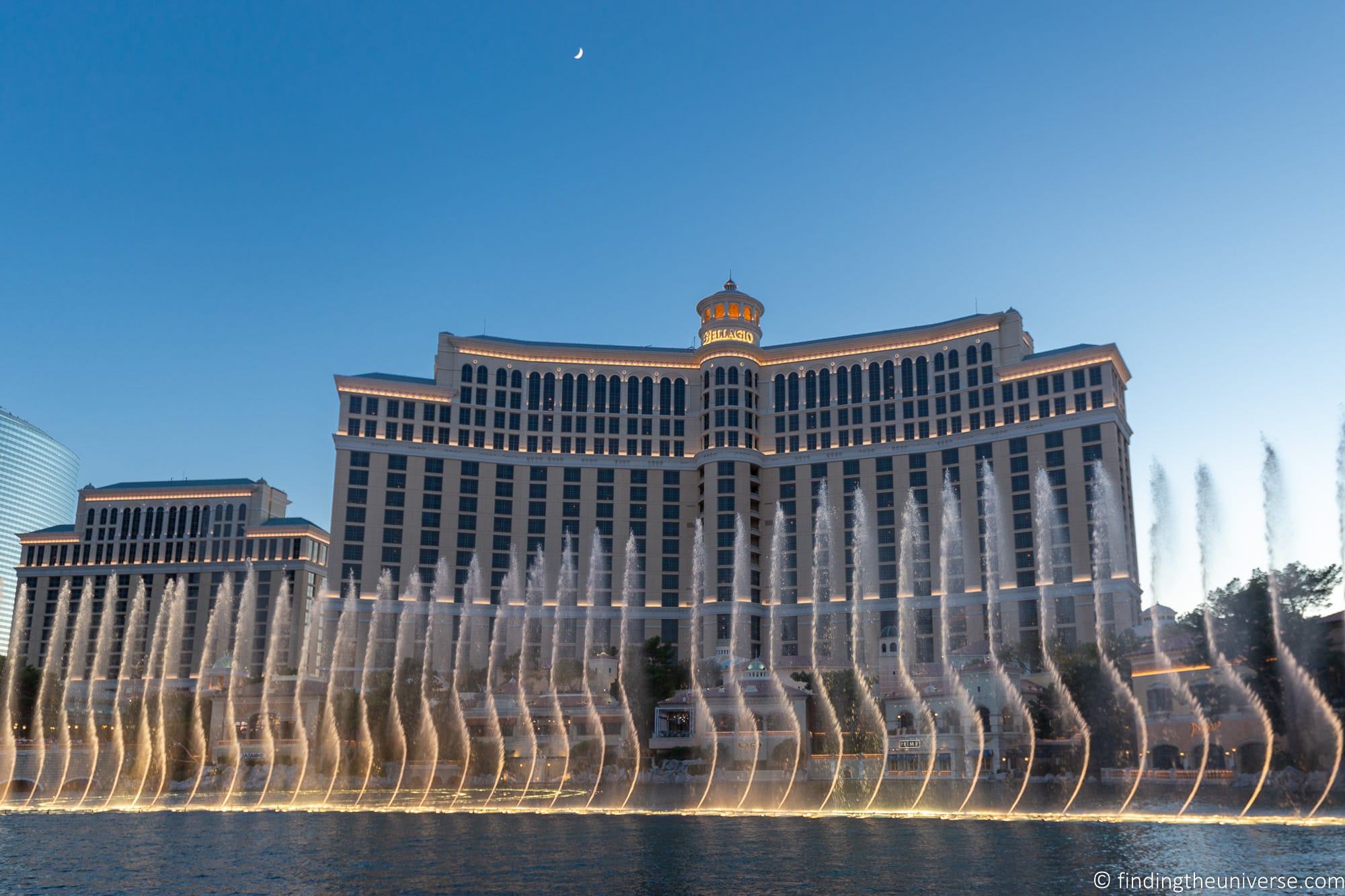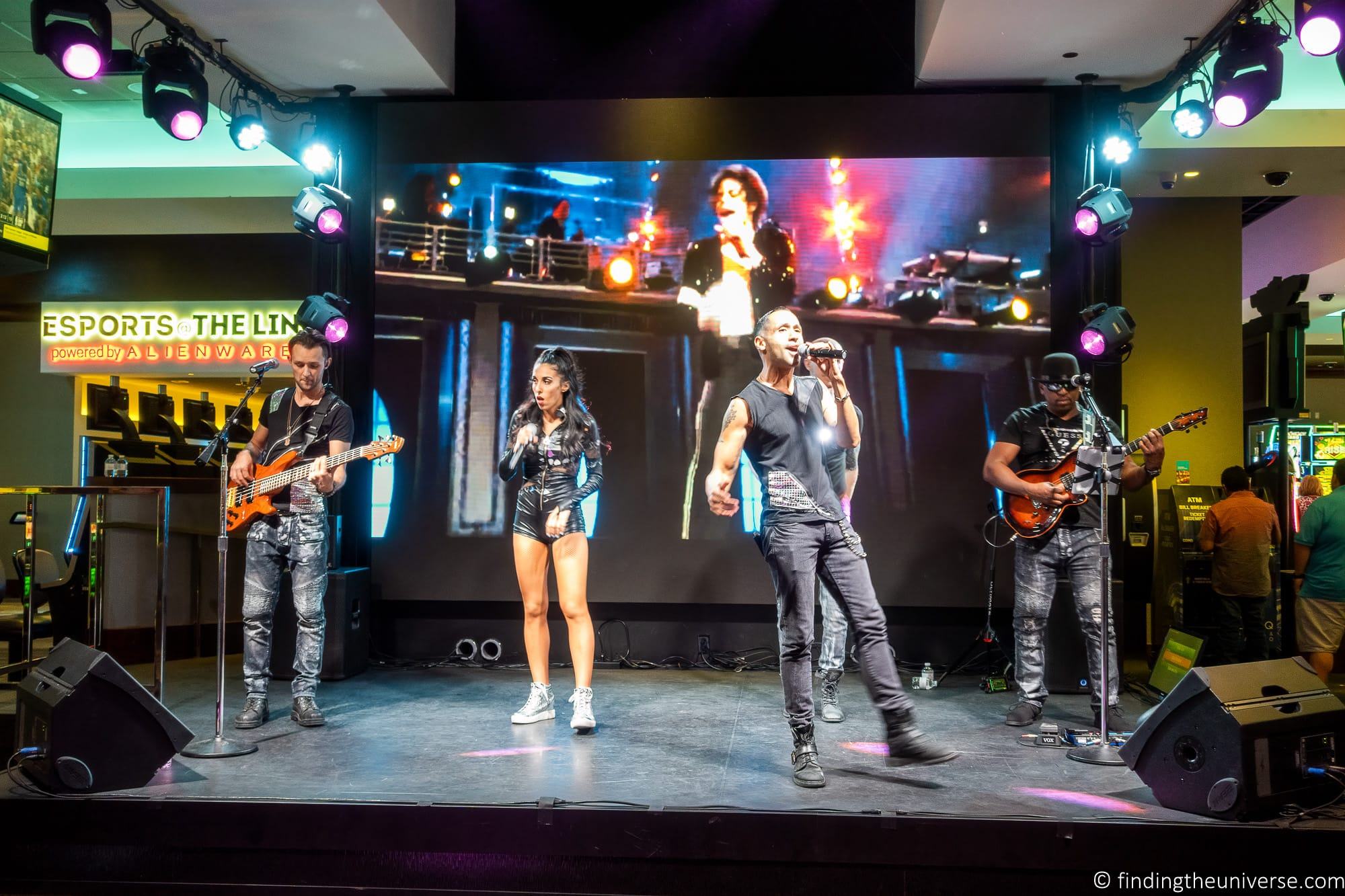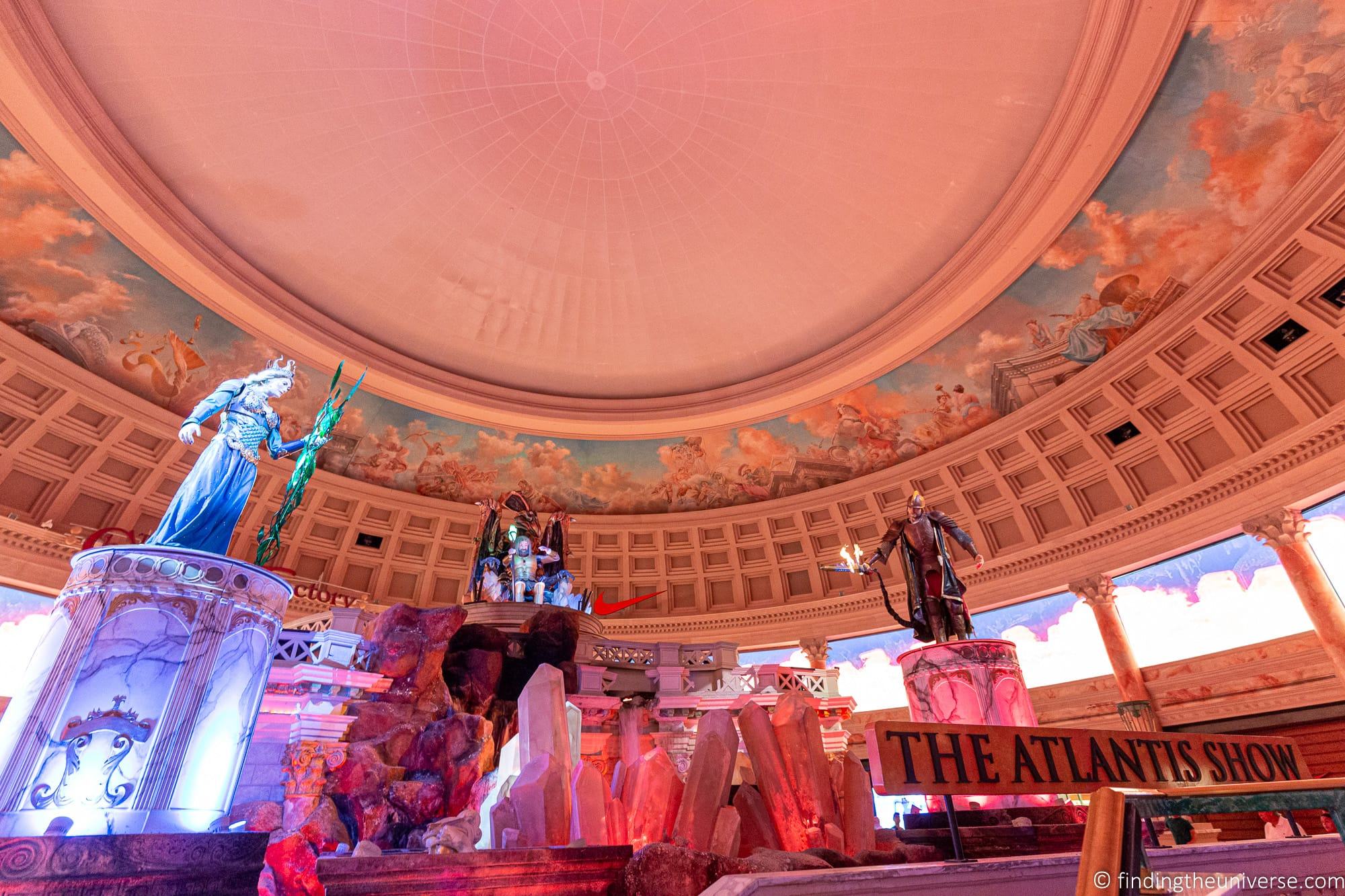 Visit the Famous Las Vegas Sign
Have you even been to Las Vegas if you haven't stood in front of the famous Las Vegas sign and had your photo taken? Well, yes, but we think it's still worth doing if you have extra time.
The iconic Las Vegas sign, which reads "Welcome to Fabulous Las Vegas", has been a Las Vegas landmark and attraction since 1959. It's at the south end of the strip, just to the south of the Mandalay Bay hotel between Russell Road and Sunset Road.
The sign is free to visit, but be aware that it is quite popular and there is often a line for the photo opportunity. So just be aware you'll likely have to wait in line to get a good photo here if you want a photo of yourself and the sign.
It's also in the middle of two lanes of traffic, so be careful and be sure to use the crosswalk to get to the sign to stay safe.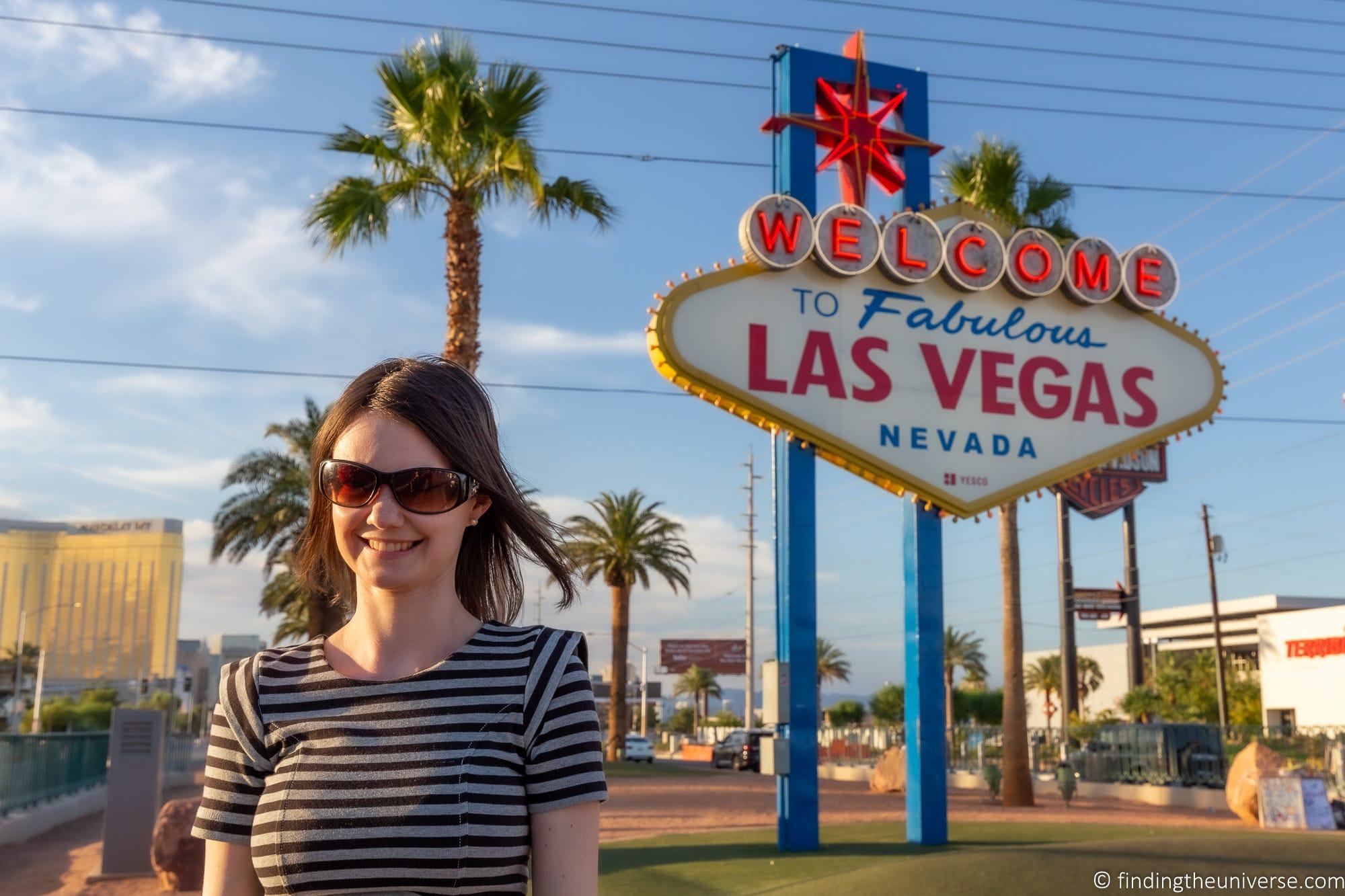 Get Married
Las Vegas is also known as the Marriage Capital of the World. The ease (and low price) of getting married here means that more wedding ceremonies are held in Las Vegas than in any other city in the USA. You can literally decide to get married, and tie the knot a few minutes later if you're in the right place.
Speaking of place, you also have no shortage of options when it comes to wedding venues and themes. There are free-standing purpose built wedding chapels, venues in most of the hotels and restaurants, and even drive through wedding options.
When it comes to theme, you can choose from a huge range, including being married by Elvis or Michael Jackson impersonators, in a Star Trek, Fairy Tale, Hawaiian or Gothic theme, to name but a few of the options. You can see some of those options here.
I appreciate that not everyone will be at that point in their lives where they are ready to get married. Or maybe, like Jess and I, that ship has already sailed for you.
Regardless, Vegas is ready to marry you. If you're already married or not ready yet, you can do a pretend wedding. All of the fun, none of the commitment.
Even if you don't want to get pretend married or real married, it's still worth visiting one of the wedding chapels just to get a feel for the fun.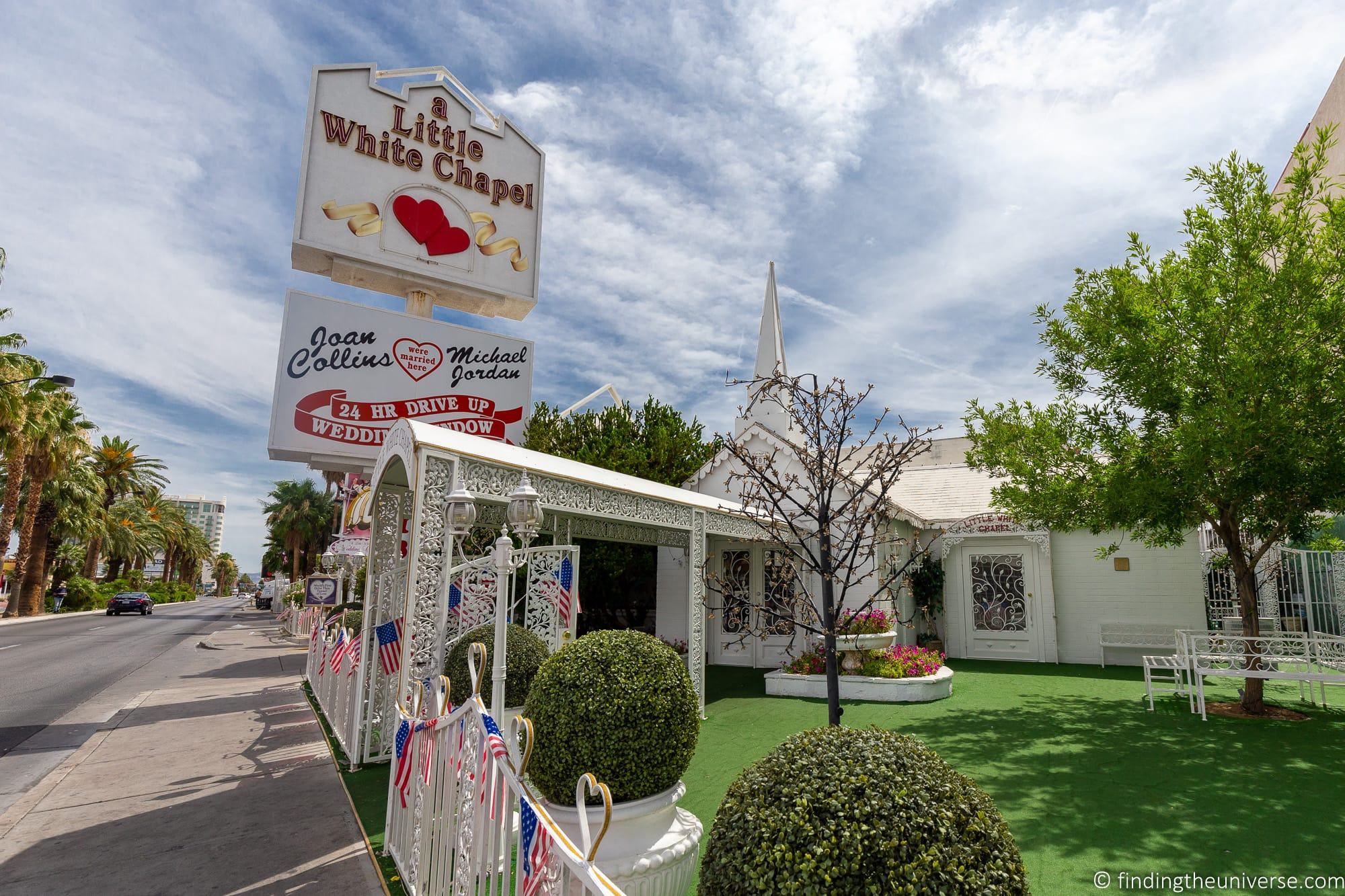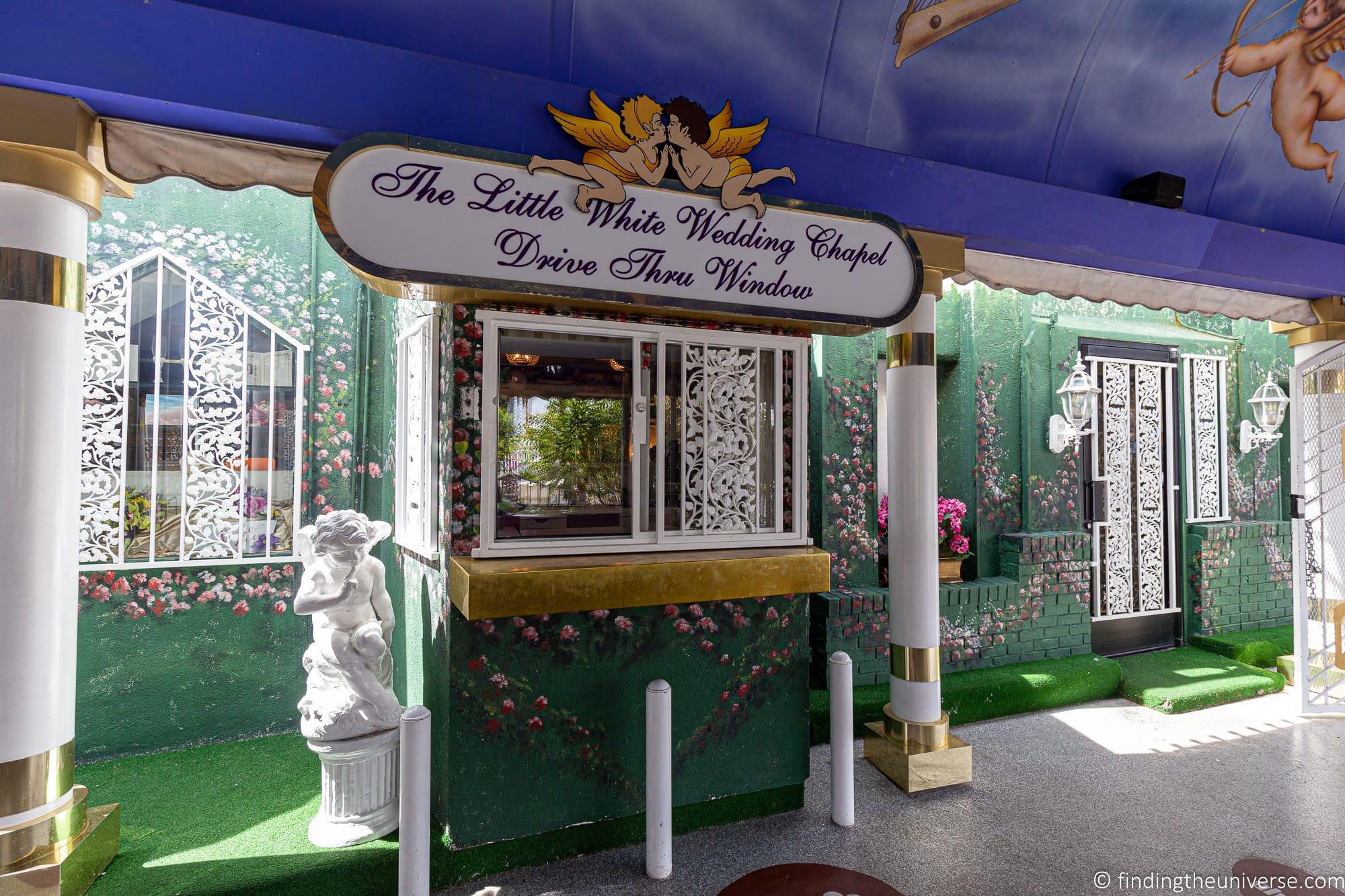 Relax at the Pool
Vegas can be a hot place! What better way to escape the heat by taking advantage of one of the many pools on option? You can relax by the pool side, go swimming, enjoy a drink, have fun at a wave pool, lounge in a hot tub, the list goes on!
Most hotels have at least one pool, whilst some offer multiple options. These are often open to non-residents for a fee. It's also worth noting that many hotels will charge a supplemental fee for pool access, so if this is important to you when booking a hotel always check to see if it's included.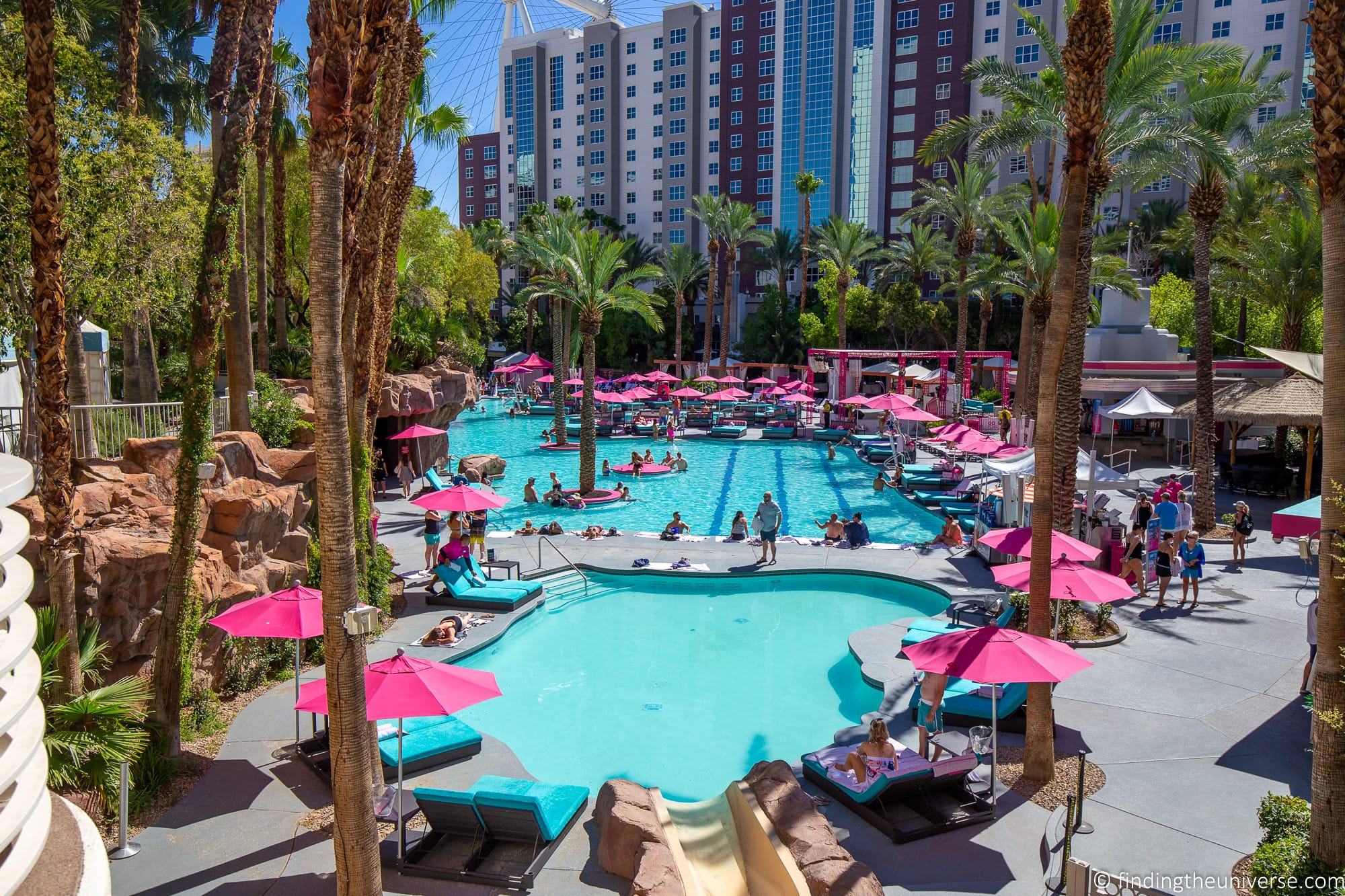 That's the end of our list of things to do in Las Vegas! Now, let's look at some practicalities to help you plan your trip.
How to Get to Las Vegas
Las Vegas is located within the Mojave Desert. The best way to get here is either to fly or to drive. If you're interested in a road trip that starts (or ends in Las Vegas), we have a suggested two week USA road trip itinerary you might find interesting.
If you are driving, Las Vegas is around a 4 hour (270 mile) drive from Los Angeles, 9 hour (570 mile) drive from San Francisco, and 5 hours (301 miles) from Phoenix.
Las Vegas also has a large airport, which offers both domestic and international routes. The airport is close to the city, being around 2.5 miles from the south end of the Strip. From the airport, you can reach the Strip or downtown via taxi, rideshare, or you can book an airport transfer in advance here.
You can also take public transport from the airport – use Route 109 from Terminal 1 and then transfer to the Deuce at the South Strip Transfer Station.
There are also long distance bus services which service Las Vegas from various locations around the USA. Check out the Greyhound website for ideas of routes and prices.
There's no train service to Las Vegas – the closest train station to Las Vegas is in Kingman, Arizona, around a 90 minute drive or bus ride away.
How to Get Around Las Vegas
Las Vegas is a deceptively large city. I say deceptively, because when you look at a map, distances don't seem so far. However, everything in Las Vegas is bigger than you think! Even walking from one end of a hotel to another can take longer than you expect.
So planning your strategy for getting around is important. This is especially the case if you visit in the summer months because it can be extremely hot in the daytime. This is the Mojave desert after all. So it isn't practical to spend much time outdoors at this time of year, especially during the day.
The good news is that there are lots of options for getting around Las Vegas. First, the major ridesharing apps, including Uber and Lyft, operate in the city. If you use these, be aware that they generally have to pick up and drop off at designated points. Most of the large hotels have specific locations for pick ups, and these are normally well signposted. If you can't find them, ask an employee for directions.
There are also traditional taxis of course, with various taxi ranks around the city. You can also get a taxi from the airport to hotels along the strip for a fixed fare, you can see those here.
A public bus system also operates in Las Vegas. This covers the majority of the metropolitan system. Of most interest to visitors is the route known as The Deuce. This features double decker buses which focus on the Strip. You can see route maps, timetables and fares here. You can buy tickets on the bus, with passes available for two hours, 24 hours and three days.
There's also a free shuttle bus service known as the Downtown Loop. This links the downtown attractions like Fremont Street and the Mob Museum with the northern end of the Las Vegas Strip, specifically the STRAT Hotel.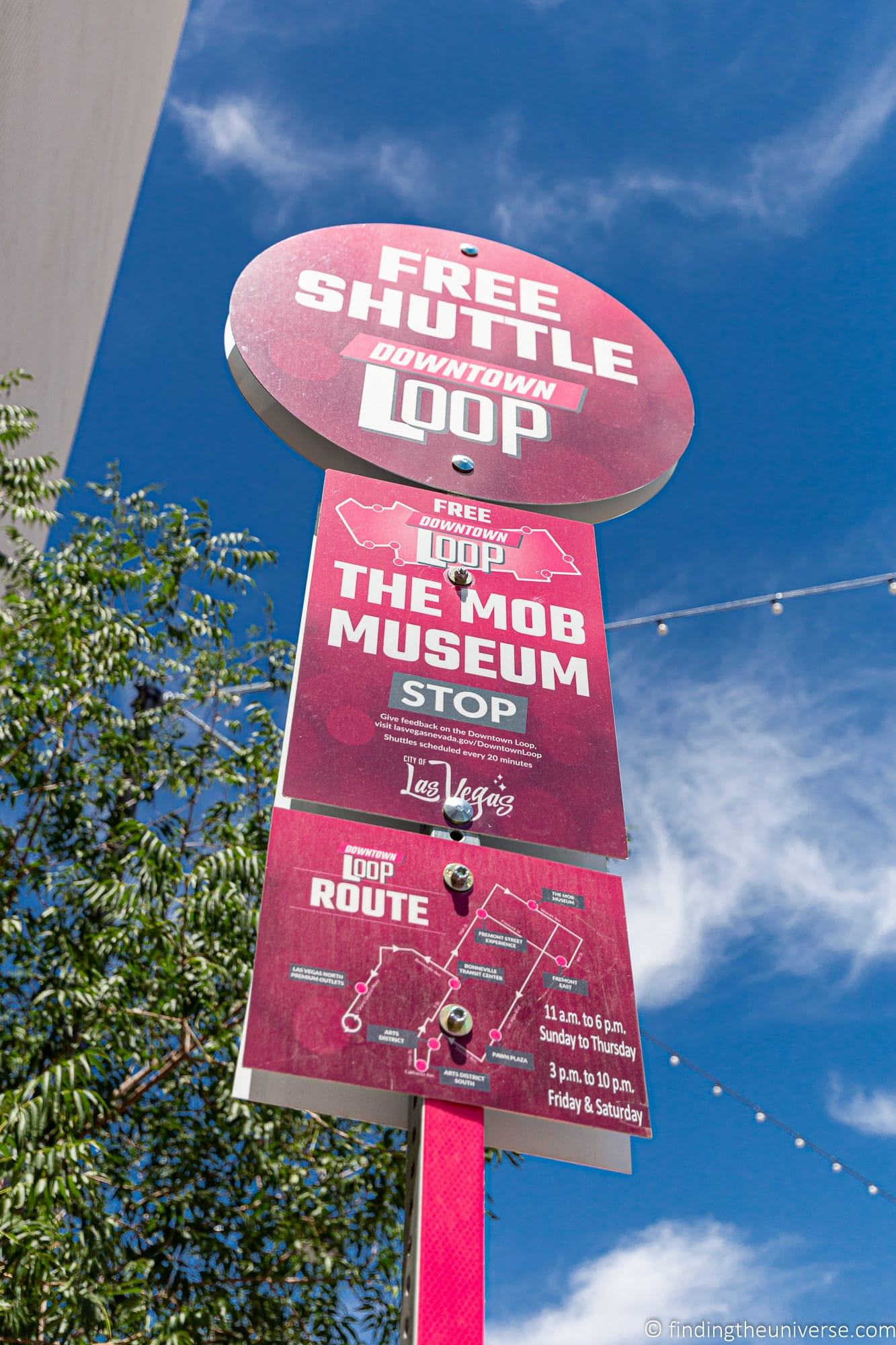 Another option for getting around the Strip is the Las Vegas Monorail. This 3.9 mile route runs from the MGM Hotel near the South end of the Strip up to the SAHAHA Las Vegas venue, and is one of the easiest ways to get between the major attractions on the Strip. Trains usually run year round every 4-8 minutes, and there are seven stops along the route.
See more on the Las Vegas monorail website here. You can also buy tickets in advance here.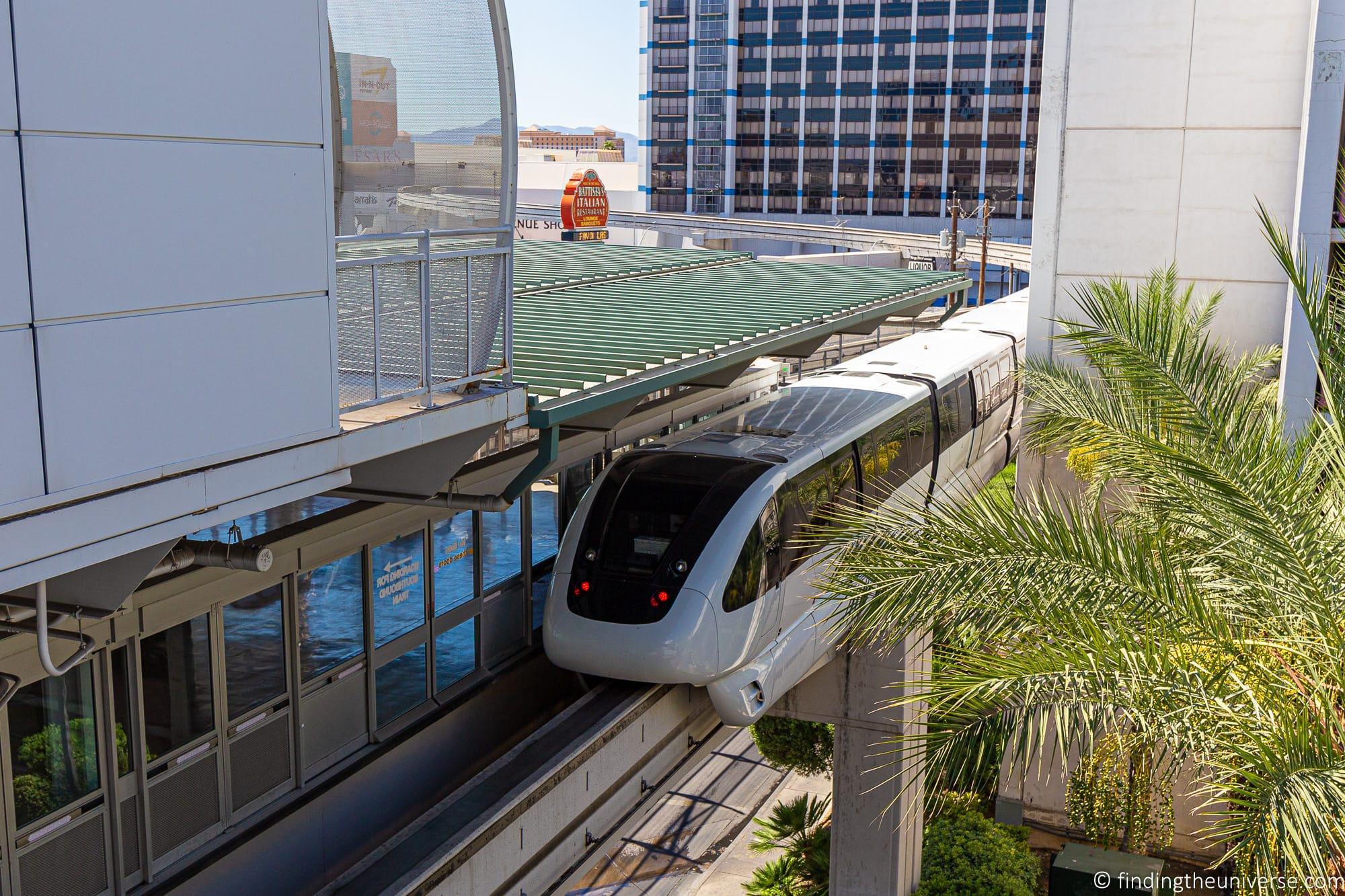 Finally, Las Vegas also has a Hop on Hop off bus tour. These provide audio commentary and are a good option for learning a bit about the city as you travel between the major sites.
You can purchase a 1 or 2 day pass online here. A 1 day Hop on Hop off bus pass is also included on the Go Las Vegas Pass.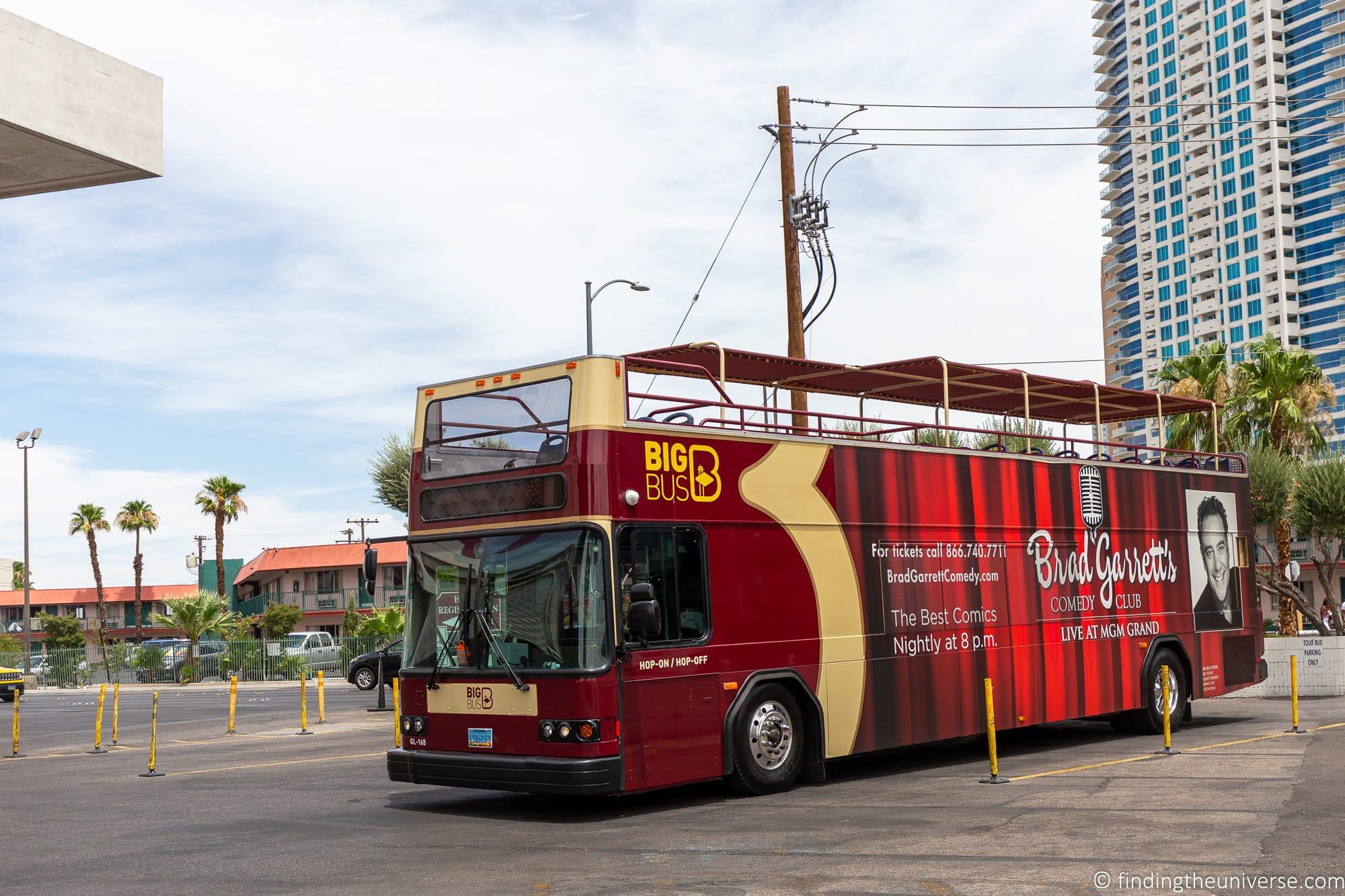 Finally, Las Vegas is also home to a new form of transport, the Tesla underground loop. This is in operation under the Las Vegas Convention Centre, with the goal that it will carry attendees around this large campus in autonomous electric vehicles. In theory this transport system might expand to other parts of Las Vegas as well.
Where to Buy Tickets for Shows in Las Vegas
You have a number of options when it comes to buying tickets for shows in Las Vegas.
We booked our show tickets on Vegas.com, but this is certainly not the only option. Shows are also listed on sites like Viator and GetYourGuide, and it's definitely worth shopping around to see what's on offer online.
You can also buy tickets in person in Las Vegas of course. Many hotels will offer some sort of ticket booking service, and you can also buy tickets directly at the show booth itself.
For a popular show, we would recommend booking in advance online, especially if you want a more premium seat or are visiting at a busier time of year.
If you're looking for discounted show tickets in Las Vegas, these can often be purchased on the same day from show booths and discount ticket vendors such as Tix 4 Tonight, but obviously for a popular show this might mean you miss out.
However, if you are flexible on what you see or are visiting during a less busy time of year, this can be an option to save money.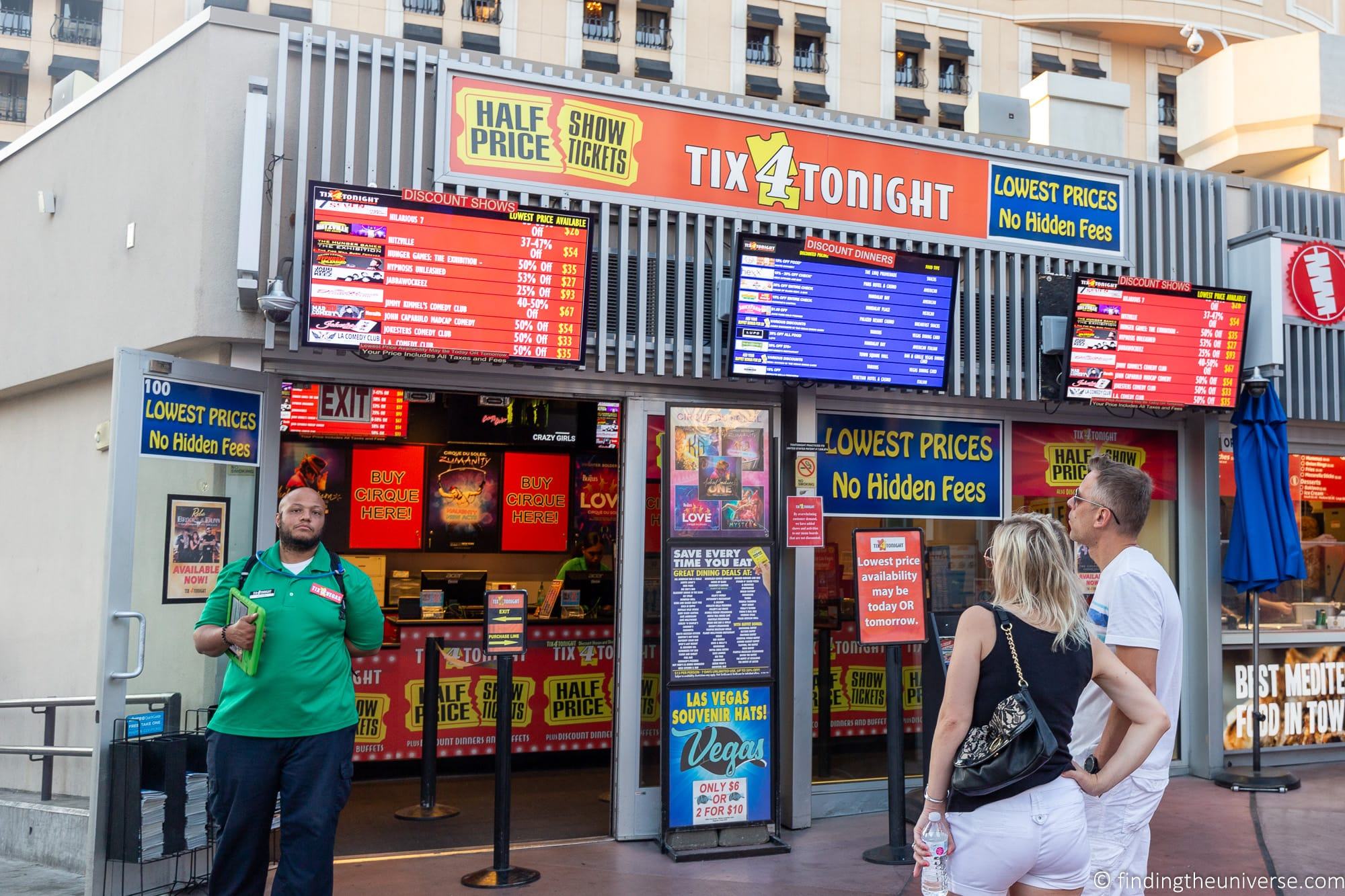 Where to Stay in Las Vegas
On a list of the world's top 30 largest hotels, more than half of the hotels on the list are in Las Vegas! So as you might imagine, Las Vegas has no shortage of accommodation options.
The good news is that with this vast number of rooms to choose from you can often score some incredible deals. If you plan to visit in the week or out of season, even rooms in high end luxury hotels can be found for a bargain.
Many hotels make most of their money mainly from gambling, alcohol, food, and entertainment, not from actually providing the lodging itself. So filling the rooms is often a priority to get people to visit and will often offer really appealing deals and offers.
Just be aware that the advertised price might not be all that it seems when shopping around. Many hotels add on "resort fees", or other extras, to bump up otherwise reasonable prices. So always check the final total if comparing different options.
Here are a few hotels in Las Vegas to choose from that we think you'll enjoy. The majority of these are on The Strip, which we think offers the best Las Vegas experience. We have however also included some other options.
Of course, there are lots more options for places to stay in Las Vegas. You can see more options, including apartments, hostels and more on the booking.com listings for Las Vegas here. You can also see vacation rental listings for Las Vegas on Vrbo here.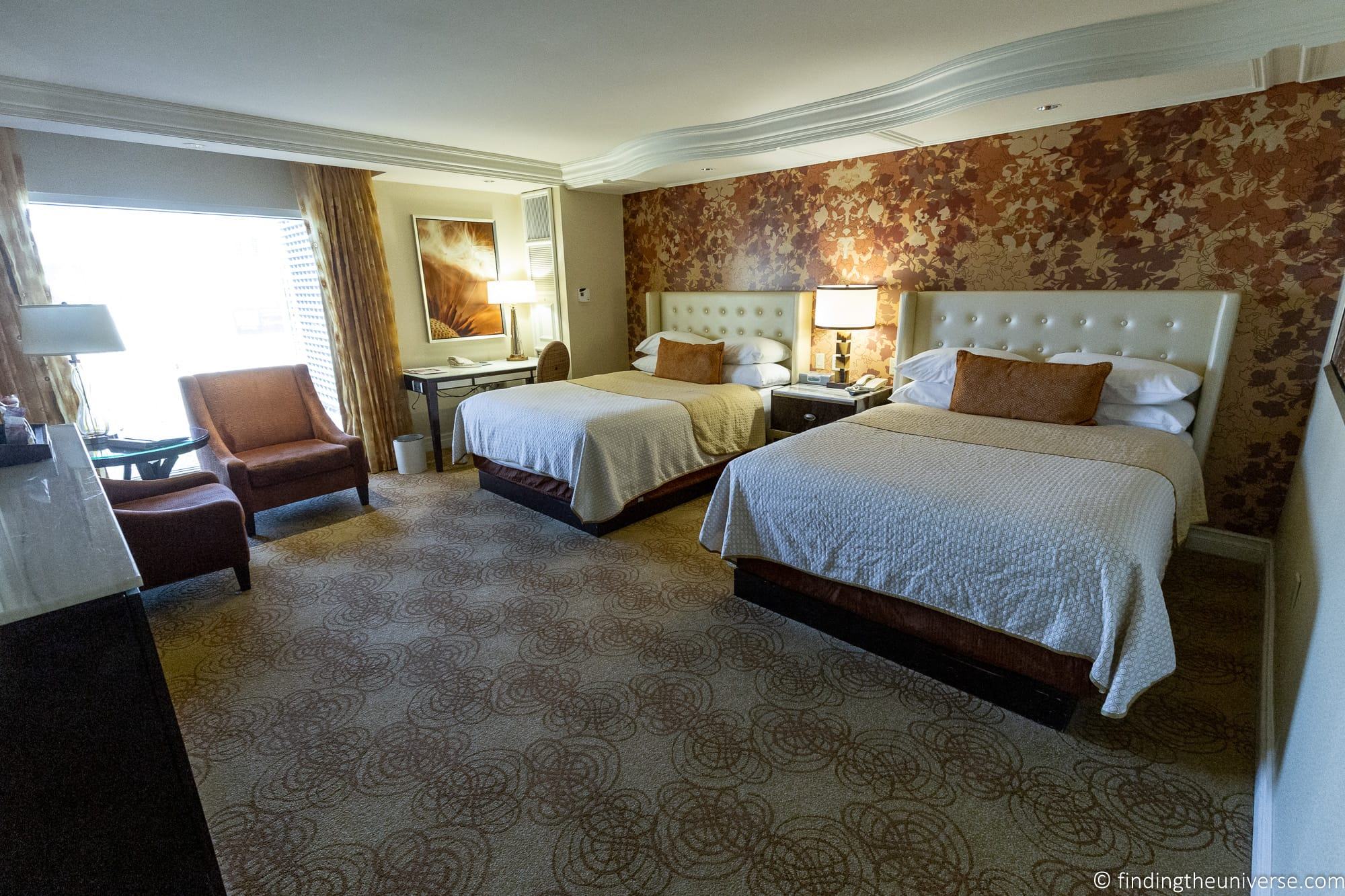 Tours that include Las Vegas
For those who don't want to drive or plan ahead and are wanting to visit Las Vegas as part of a longer tour, there are also multi-day tours which include time in Las Vegas.
These can be a great way to experience the city as well as other attractions in the west. Some options to consider include the following.
See more tour options on G Adventures here, Viator here and GetYourGuide here.
Day Trips from Las Vegas
Whilst there is a huge amount to see and do in Las Vegas itself, the city also makes a great base for exploring the surrounding locations. There are a number of popular day trips from the city. Here are some that we recommend.
As you can see, there are plenty of options for day trips from Las Vegas. For more options, see the listings on GetYourGuide here and Viator here.
We also have a comprehensive guide to our favourite day trips from Las Vegas.
In addition, the Las Vegas Sightseeing Pass includes a Hoover Dam tour with turbine hall entry. The Go Las Vegas Pass also includes a Hoover Dam tour, but without turbine hall entry.
In addition, some of the Go Las Vegas Pass product let you choose from additional day tour options outside the city, such as the Grand Canyon and Zion National Park.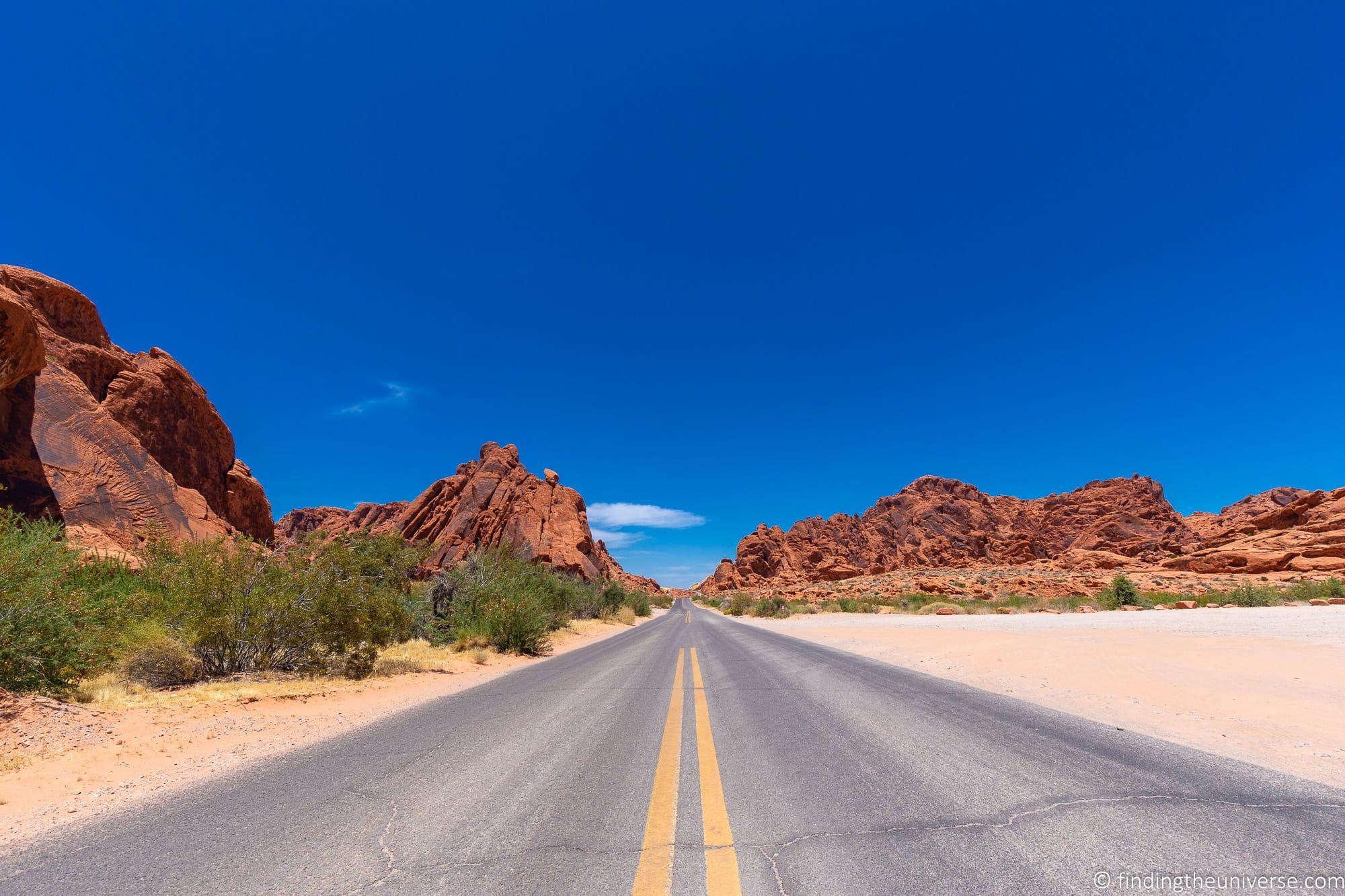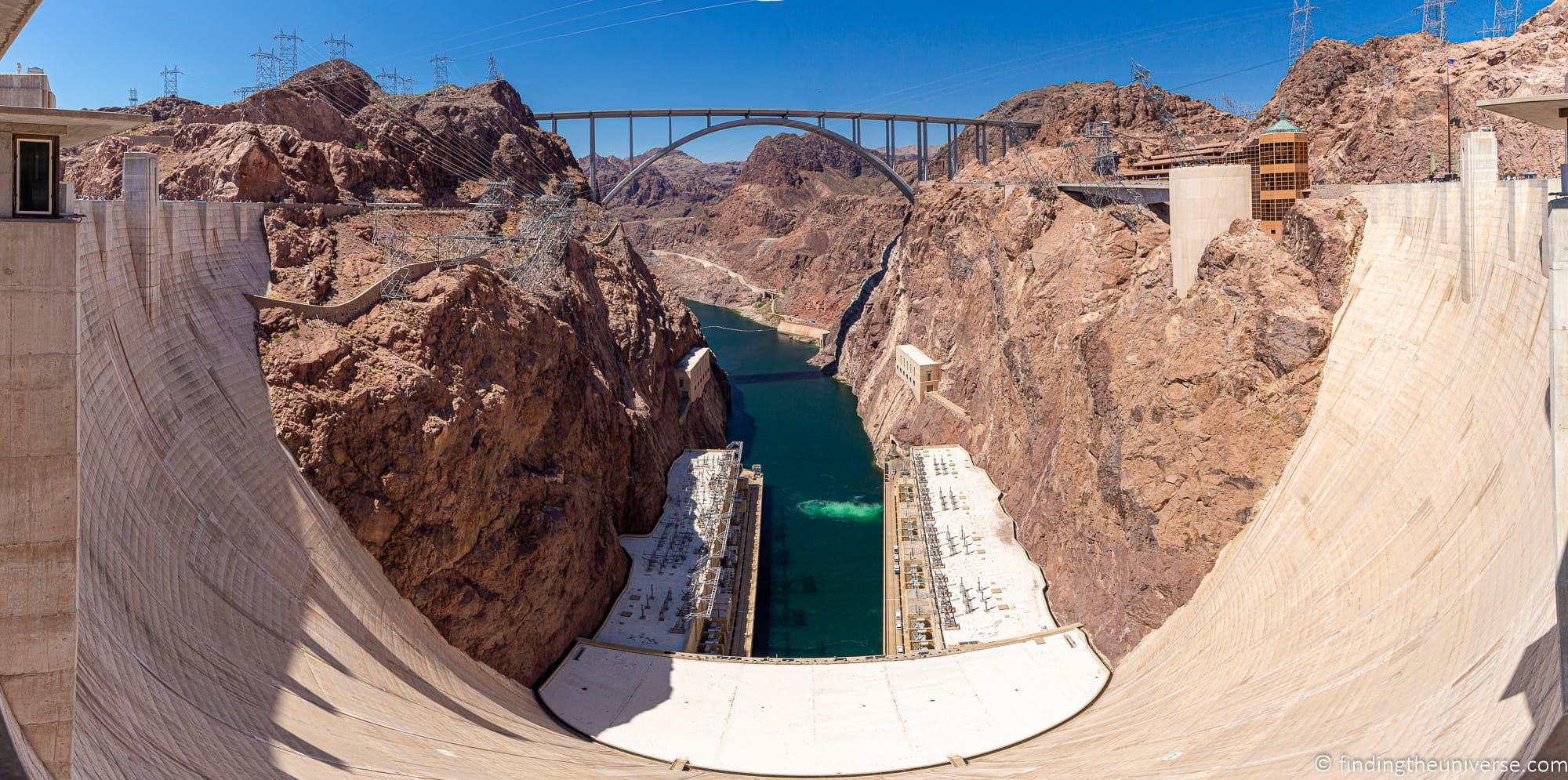 Saving Money in Las Vegas
As you will have probably noticed by now, Las Vegas has a lot to offer. However, much of what is on offer can be quite expensive, and a trip to Vegas can definitely become expensive quickly!
The main things you are likely to be spending money on are your accommodation, attractions and activities, and food. Of course, any money you lose gambling is also a cost to think about!
Whilst we can't give you tips for winning at the slots, we can share some tips for saving money on your other expenses whilst in Las Vegas.
For your accommodation, the best option for saving money is to visit outside the peak season. Generally, the busiest time to visit Las Vegas is from around Christmas through to the end of January. Fall and Spring are also usually busy, especially over weekends and holidays.
You'll also want to avoid any major conventions – see the list of conventions and trade shows here. The largest shows tend to be held in January each year.
The summer months tend to be the quietest time to visit the city, largely because of the very high temperatures. If you can handle the heat, or are at least prepared for it, then you can definitely save money on your accommodation by visiting in summer.
In general with accommodation though, we recommend shopping around and seeing what deals are on offer. There's a huge amount of hotel capacity in Las Vegas, so you can often find a deal.
Next, food can be a major expense in Las Vegas, although it definitely doesn't have to be. There are lots of great value dining options, including multiple fast food options. If you want to avail of the finer dining options or the buffets, consider going at lunch time rather than in the evenings, as prices are often better.
Finally, one of the biggest costs in Las Vegas can be the costs of attractions and shows. Of course, these costs will vary depending on what you want to see, but if you do plan on visiting a number of attractions then they can quickly add up.
We recommend looking into one of the attraction pass options that covers Las Vegas, to see if these will save you money. We nearly always take advantage of one of these city attraction passes when we visit a city like Las Vegas, as they invariably save us money.
For Las Vegas, the two attraction passes we recommend are the Las Vegas Sightseeing Pass and the Go Las Vegas Pass.
For both of these, we recommend them if you plan on spending a couple of days in the city at least, as otherwise it can be challenging to visit enough attractions to make them worth the expense. You will also need to ensure that they cover attractions and activities that you actually plan on doing of course. Both these passes also offer day trips outside of the city.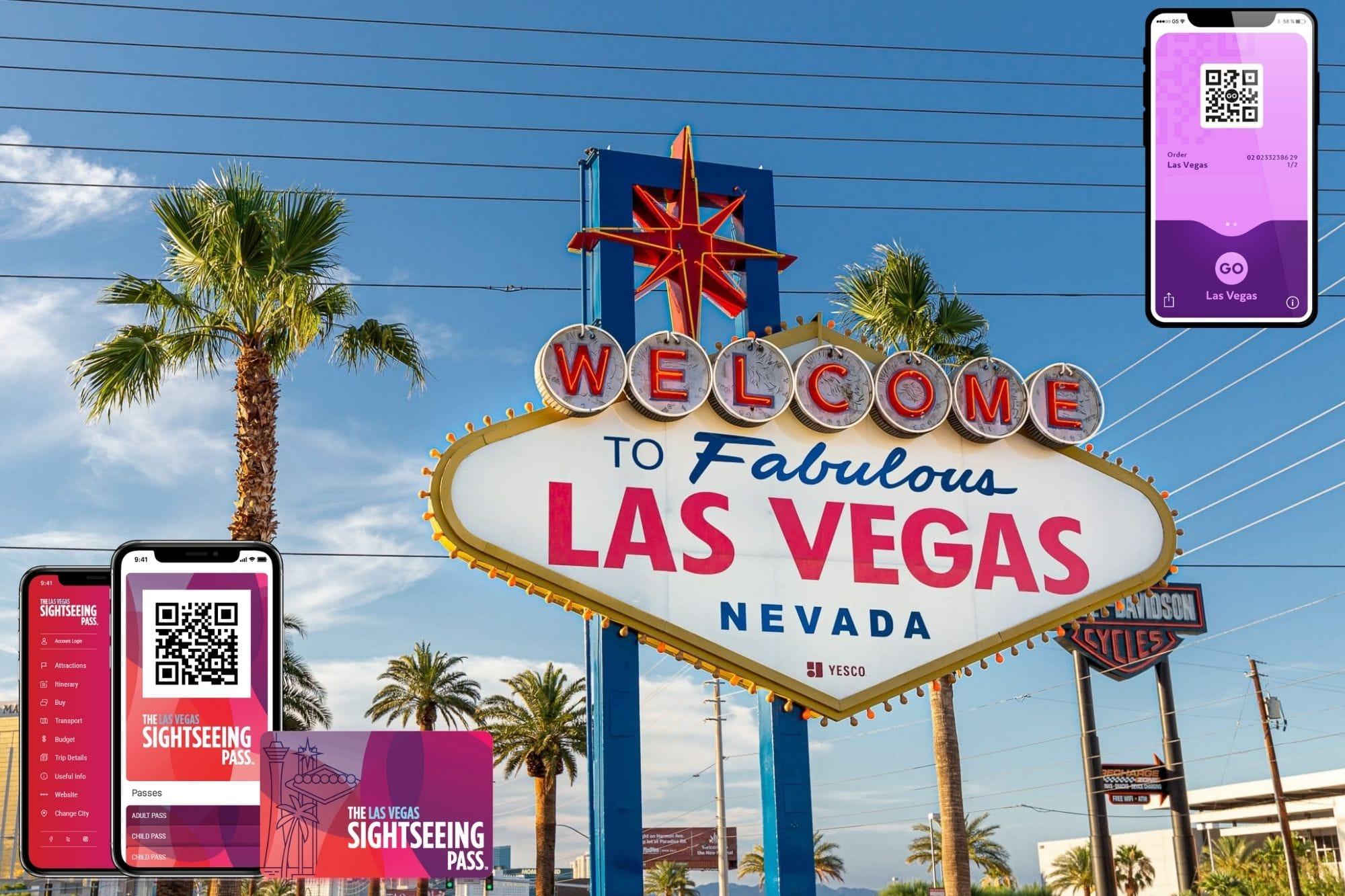 If you have time and patience while in Las Vegas and are on a budget, you can also score free tickets by sitting through presentations and going on tours. You'll usually find a desk at your hotel that will be happy to tell you about these or more likely, you'll be approached in your hotel lobby.
These almost always relate to time share properties and involve listening to a presentation and sometimes doing a short tour of a time share property. Before you go, they generally let you choose the gift you want to receive, which almost always includes free entertainment tickets and other options might be a wristwatch, a tablet, or dinner vouchers.
Just note if you decide to do these, that there should be no strings attached to getting the free gift other than your time. However, they do use pretty high-pressure marketing techniques. We haven't done these, but Jess's parents used to do them to get free tickets.
Finally, there are often coupon booklets available which can get you discounts on all sorts of things in Las Vegas, from food to shows to shopping. These are usually physical booklets that you'll likely find around the city.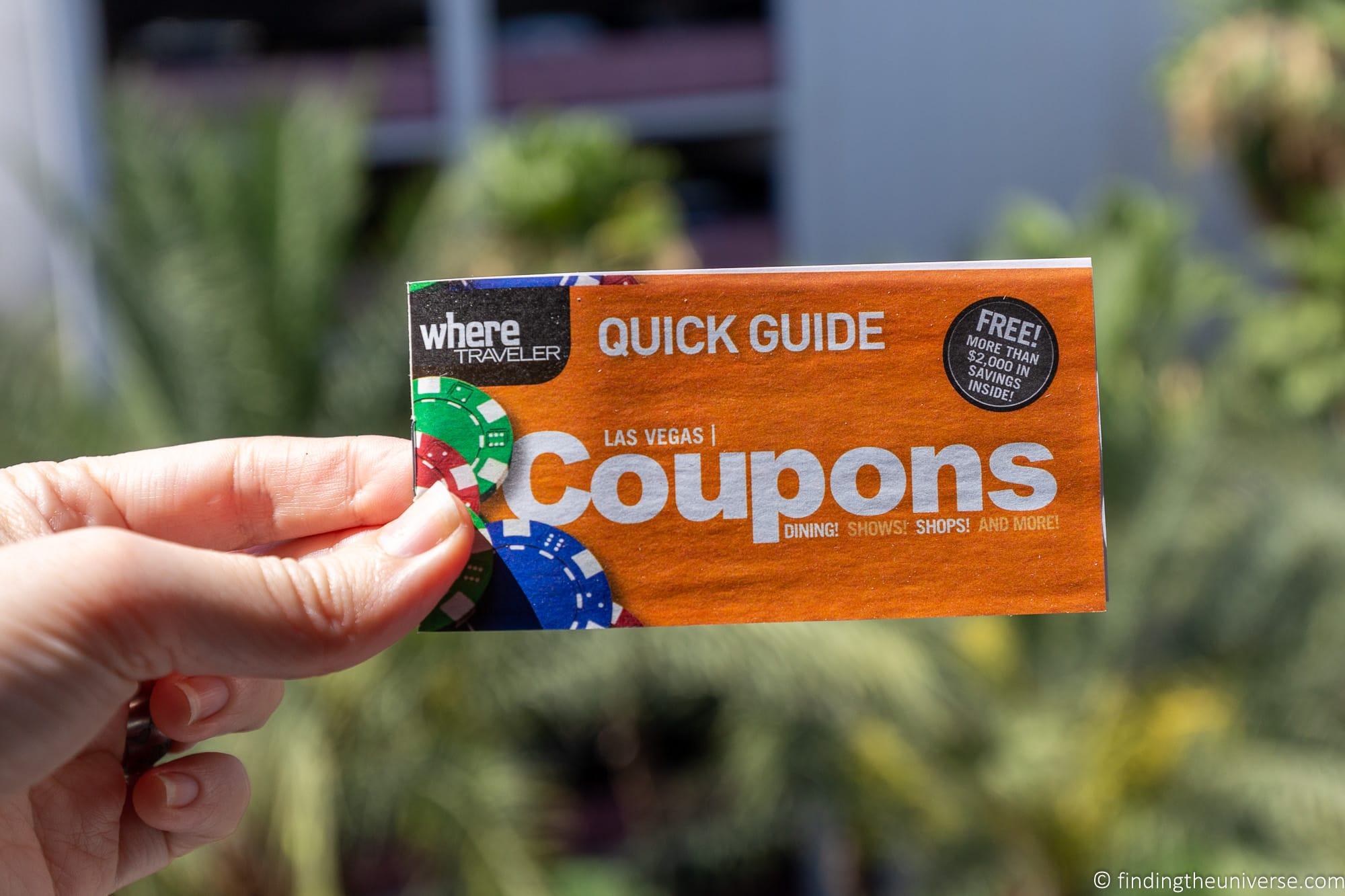 When to Visit Las Vegas
The best time to visit Las Vegas is generally from March to May (spring) and then from September to November (fall). These times of year offer respite from the summer heat. They also avoid the busier winter months.
Of course, the best time will vary depending on what you are looking for. The cheapest room rates are usually found mid-week in the hottest months. Jess has visited in August and got a wonderful hotel room at a great price, but it was very hot!
We think Las Vegas works as a year round destination, it's just a question of knowing what to expect.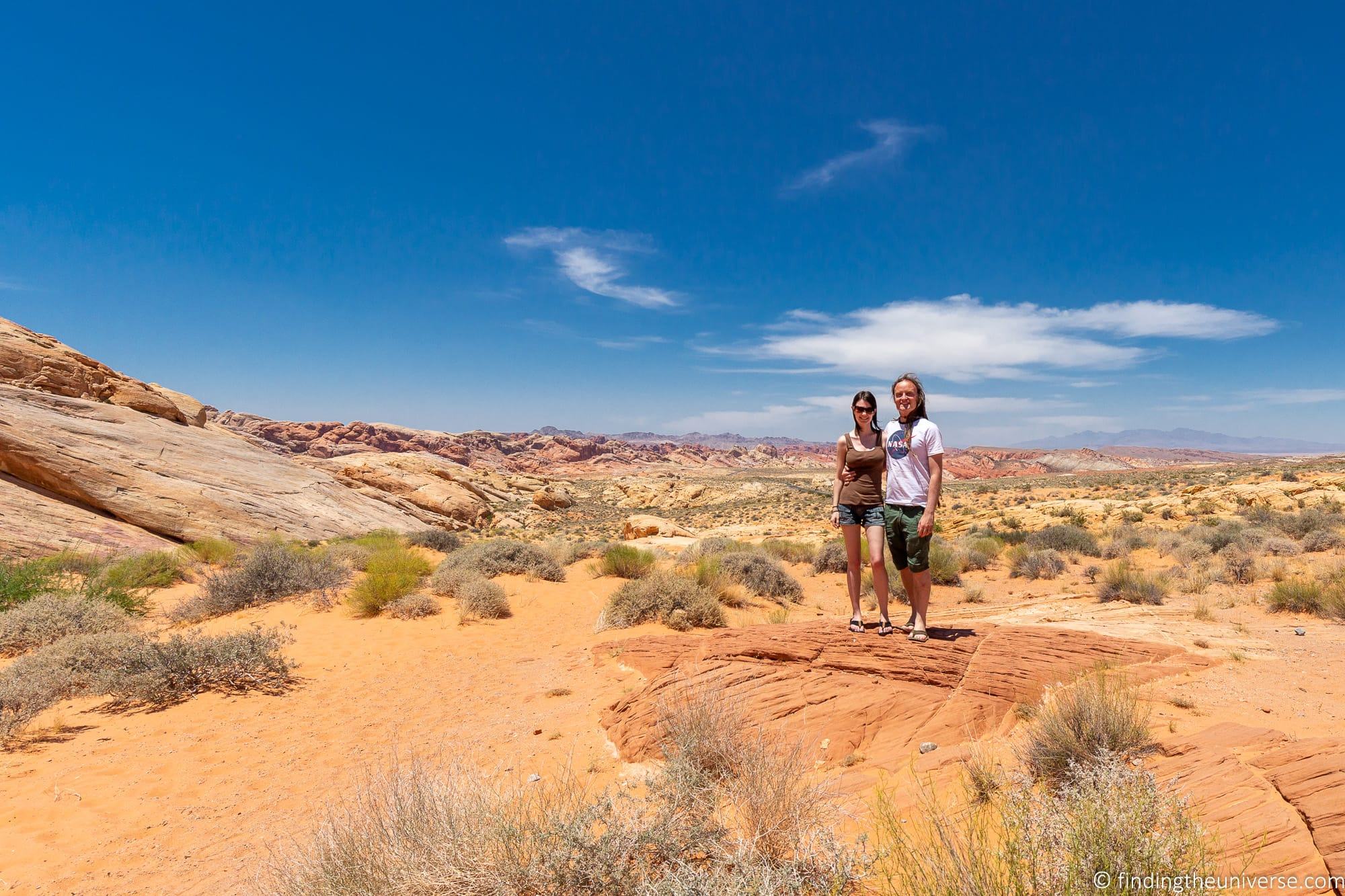 Further Reading
That's it for our guide to things to do in Las Vegas! To help you further plan your trip, we have a number of other resources we think you might find useful.
And we're done! As always, we're happy to hear your feedback and questions to help you plan your visit. Just pop them in the comments below and we'll get back to you as soon as we can.