Looking for things to do in Houston Texas? Well, you're in the right place. We explored Houston thoroughly on a road trip through Texas, and had a lot of fun visiting all the main attractions in the largest city in Texas.
This guide to the city has a wide range of things to do, from visiting the Space Centre, checking our museums, going shopping, visiting the zoo, and eating upscale Tex Mex. You certainly won't run out of options during your visit – we certainly didn't!
As well as what to do in Houston, we've also got tips on practicalities, from how to get around, to where to stay, to saving money during your visit. Read on for everything you need to plan your visit to this Texan city!
Things to Do in Houston Texas
This guide features some of the best options for things to do in Houston, and should give everyone plenty of options, whether you're visiting Houston as a couple, on your own, or with family.
Note that prices and times are up to date as of May 2019, but please always check the linked websites for the latest information.
Space Center Houston
If you've read some of the other articles on this site, you'll know that I'm quite a big fan of space based activities. On our adventures we've visited the U.S. Space and Rocket Center, attended Space Camp, and followed New Mexico's Space Trail.
Basically, if there's a chance to do something space related I'm going to do it.
As you would imagine therefore, when we visited Houston, we made a beeline for Space Center Houston. We highly recommend that even if you aren't space mad, you do the same.
Space Center Houston is really two attractions in one. First, it's a Smithsonian affiliate museum, which is home to a fantastic array of exhibits about space travel and exploration. This covers the past, present and future of space travel, and there's a huge amount to see and do here.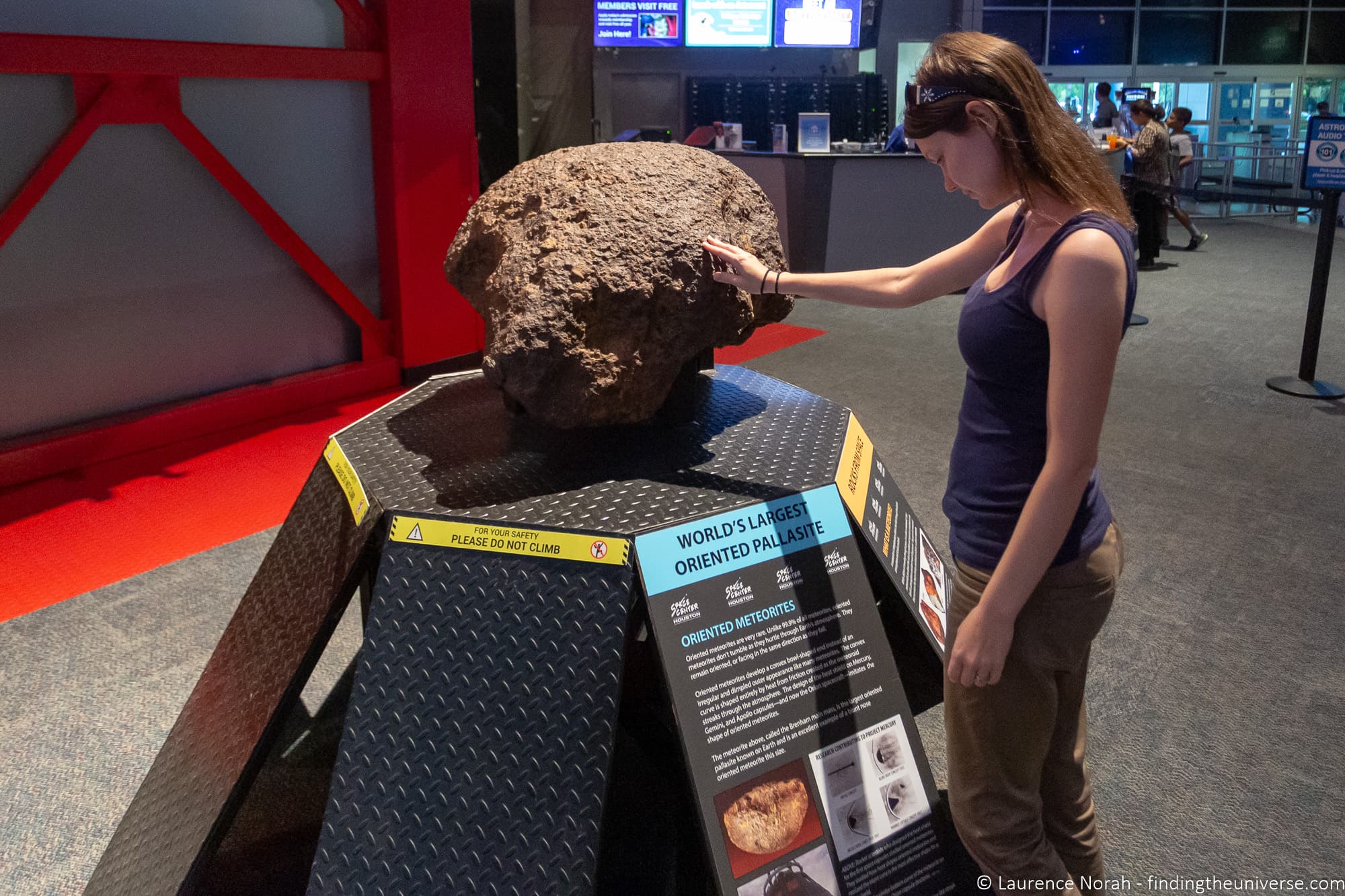 Space Centre Houston is also the official visitor centre of the NASA Johnson Space Center. This is a fully operational NASA facility where human spaceflight training and research takes place. It's also the home of NASA's Mission Control facility.
Since 1965, all of NASA's manned space missions have been operated through the mission control rooms at NASA Johnson, including the Moon landing missions. (maybe note including the first where Neil Armstrong took the first human steps on the moon, and maybe also note the upcoming 50th? anniversary?)
As part of the entry ticket to the Space Center, you can take a guided tram tour of the Space Center and some of the key facilities. This was definitely a highlight for us – seeing the original mission control room as well as a full size Saturn V rocket was an amazing experience, and one we highly recommend.
Note that the tram tour is very popular and whilst the tram can take a good many people, it is a good idea to join the line at least 15 – 20 minutes before the departure in order to get a timely departure. We'd also suggest taking the tram tour earlier on in your visit to be sure to do it.
It's also possible to take a VIP tour of the Space Centre and Houston, known as a Level 9 Tour. This must be booked in advance, and is a 4 – 5 hour guided tour of the facility, visiting places that are not usually visited on any other tour. It also includes lunch. Definitely one to consider for the real space fans!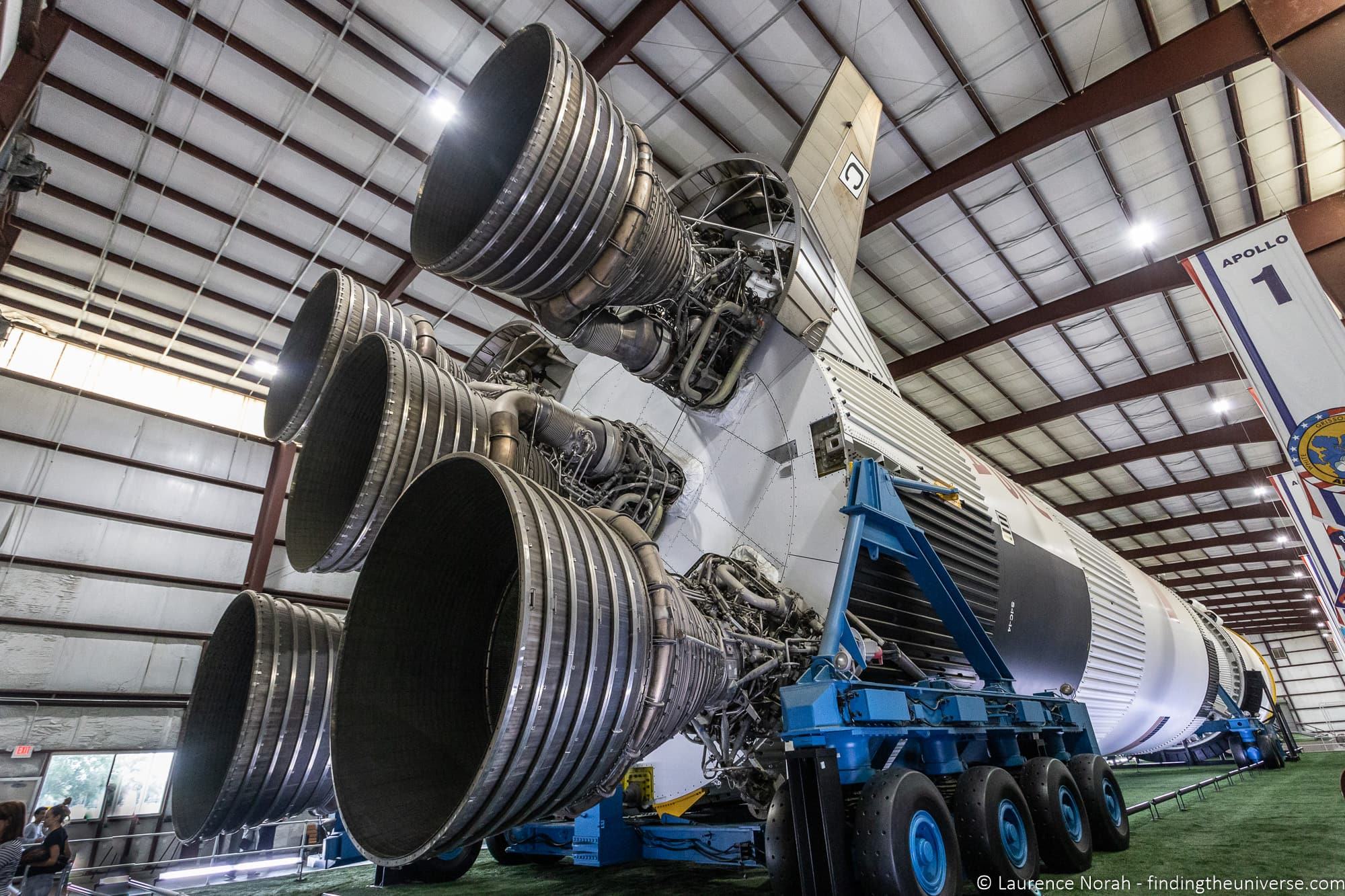 Space Center Houston is located about a half hour drive outside the city centre to the southeast of the city. It's quite close to Kemah Boardwalk if you wanted another option in the area. There is parking on site available for fixed $5 fee.
During the week, you can take public transport to reach the Space Center, but there are no public transport options on the weekends. It's also possible to take a tour like this from the city center out to the Space Center.
Space Center Houston is generally open every day from 10am – 5pm, although in peak times around July, it is open from 9am – 6pm. There's a detailed calendar of opening times and dates when it is closed on the official website here.
Space Center Houston has an admission fee, with discounts available for children and seniors. It's also included on the Houston CityPASS.
Houston Zoo
With over 6,000 animals from over 900 species on site, there's more than enough to see at the 55-acre Houston Zoo to fill at least half a day, if not more. This is a popular attraction, especially with families, and is actually the second most visited Zoo in the USA.
Highlights for us were the Asian elephants, which reminded us of our time seeing elephants in Thailand, and of course the giraffes, which are always a favourite of ours. We also enjoyed seeing the flamingoes and African lions.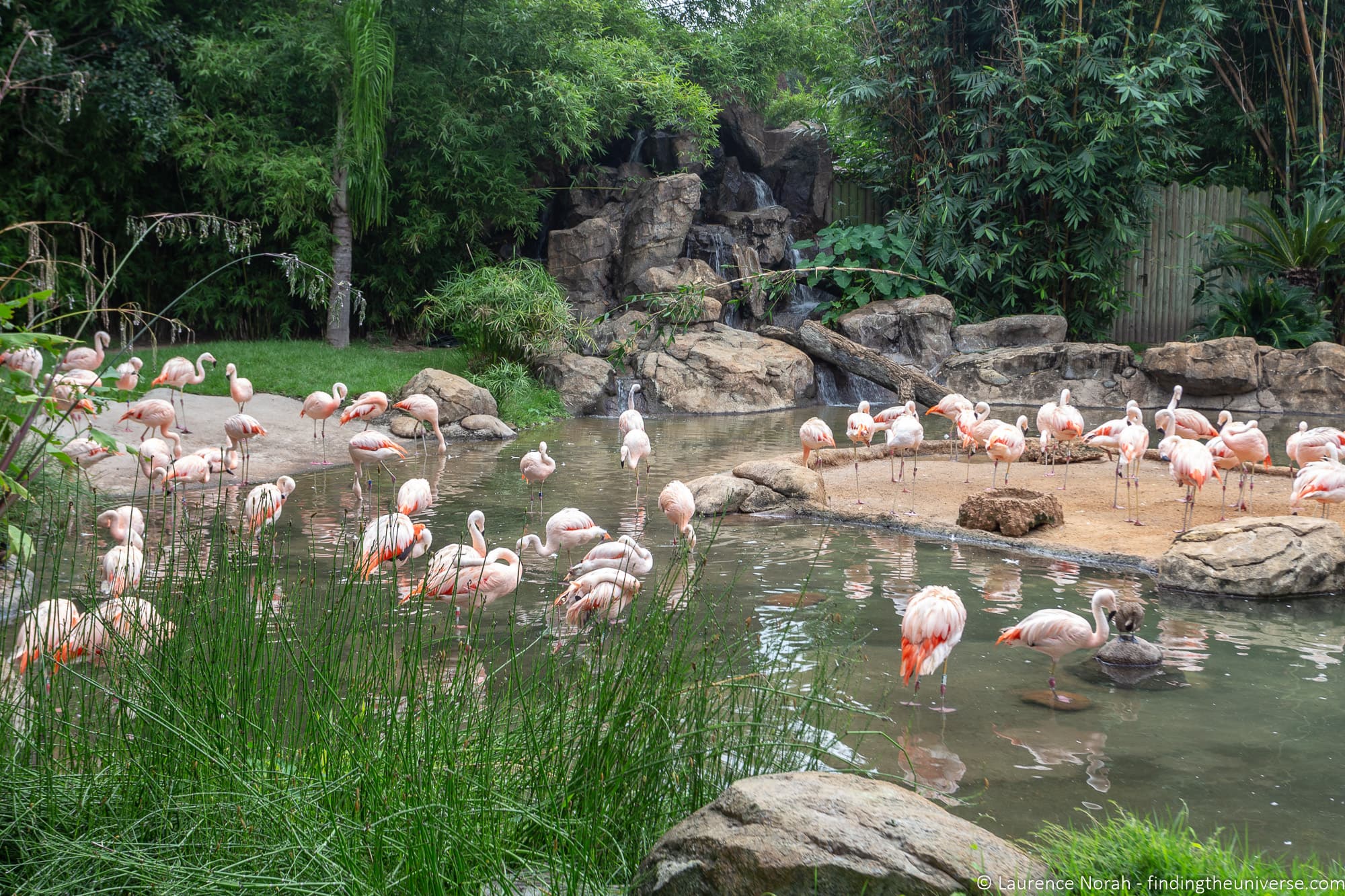 Houston Zoo does not have its own parking; however, you can park for free in nearby Hermann Park. See more on parking here. Houston Zoo can also be reached by Houston METRORail, and holders of a METRORail ticket save on Zoo admission when presenting their ticket.
Houston Zoo is open every day except Christmas Day, from 9am – 6pm during central standard time, and 9am – 7pm during central daylight time.
Admission to Houston Zoo carries an admission fee for adults, with discounts available for children and seniors. It's also included on the Houston CityPASS.
Downtown Aquarium
Another popular family attraction in Houston is the Downtown Aquarium, which is conveniently located in the heart of downtown Houston. As well as the Aquarium, there's also a small family friendly amusement park here with a number of rides, as well as two restaurants.
The Aquarium is home to over 200 species of aquatic animals, which are housed across half a million gallons worth of tanks. These tanks are spread across five main zones, which includes a Louisiana Swamp exhibit, shipwreck zone, and Rainforest exhibit.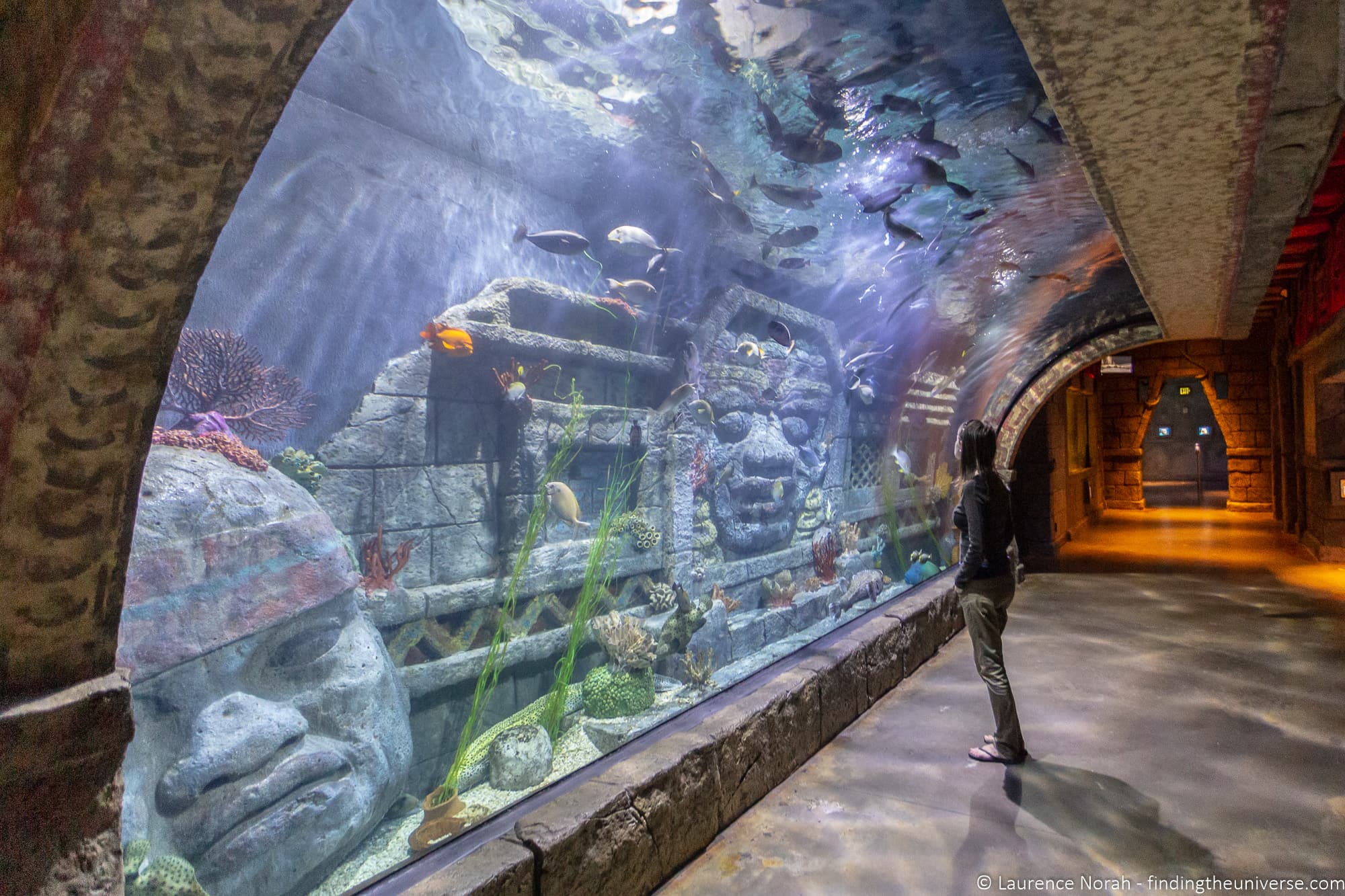 There's also a stingray exhibit where you can both feed and touch the stingrays.
The Aquarium is open daily from 10am – 8.30pm, with extended hours of 10am – 10pm on Friday and Saturdays. There's parking on site, with an $8 daily fee. This was cash only when we visited.
The Downtown Aquarium has an admission fee, with discounts for seniors and children. See full pricing information as well as opening times on the official website here. It's also possible to buy a pass that includes access to all the amusement rides. The Aquarium exhibit is also included on the Houston CityPASS, and this also includes the Stingray Reef.
Houston Museum of Natural Science
If you want to learn about our world, science, and natural history, then you will want to visit the excellent Houston Museum of Natural Science.
This is home to 16 permanent exhibitions as well as a number of special exhibits which change regularly. There's everything on display from Fabergé jewellery to massive dinosaur fossils, African wildlife to the technology of energy.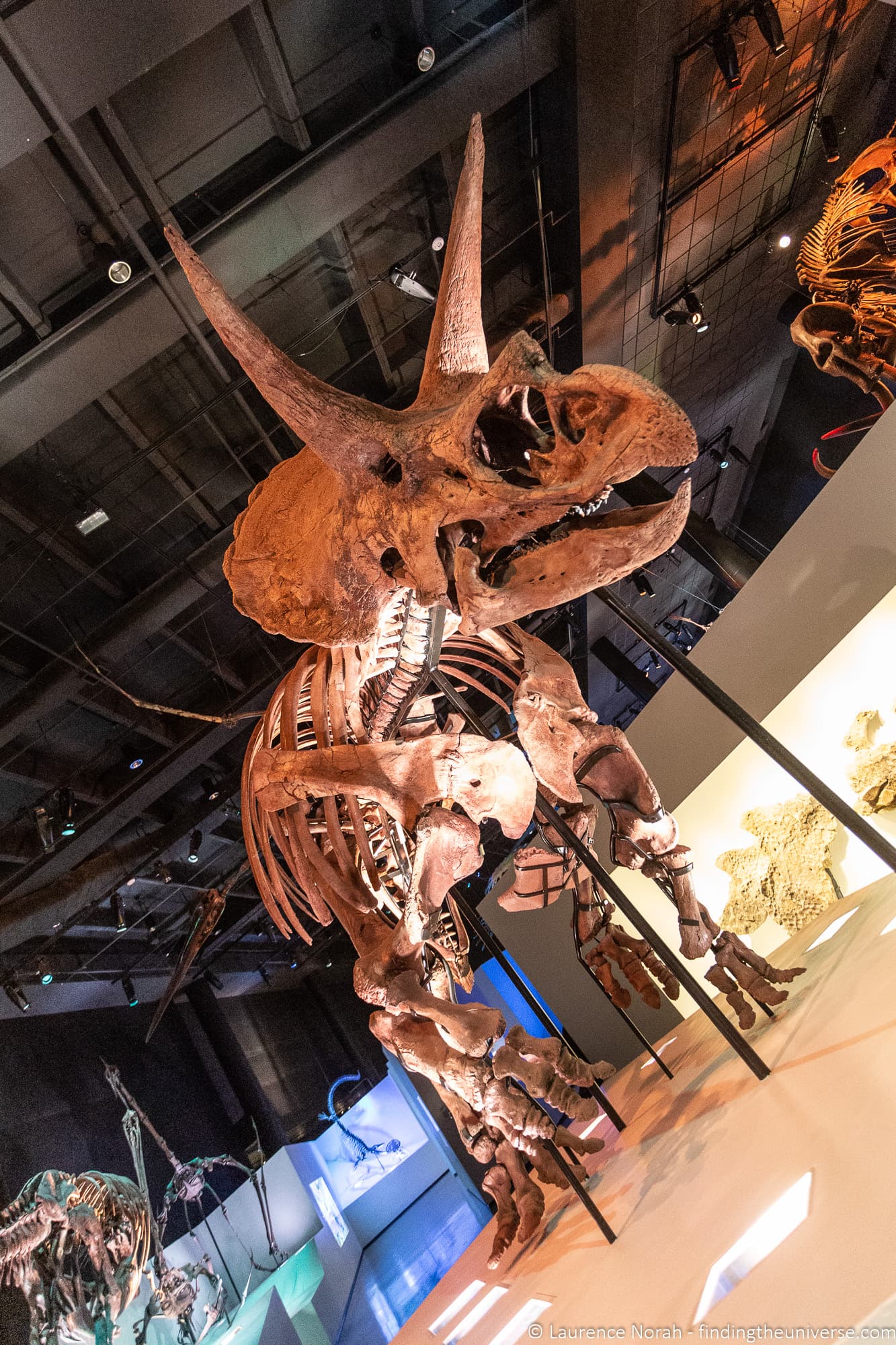 This is definitely a museum that covers a great many things, with a wide scope of exhibits that we think will appeal to pretty much everyone – whatever their interest or age.
There's also an on-site planetarium and giant screen theatre, as well as a butterfly centre. These are all separately priced attractions, but as you might imagine, there's enough to do here to fill a day quite easily!
The Houston Museum of Natural Science is open every day from 9am – 5pm, with an admission fee. There are also a variety of discounts available for children, seniors, students and military – see full pricing and opening information here.
The Houston Museum of Natural Science is also included on the Houston CityPASS.
Children's Museum of Houston
Another city centre museum that is very popular with families is the Children's Museum of Houston. This is a children's focused museum in Houston's Museum District, with over 80,000 square feet of adventure to explore.
This includes physical challenge courses, hands-on learning exhibits, and an entire exhibit dedicated to hydropower which involves a lot of interactive water installations!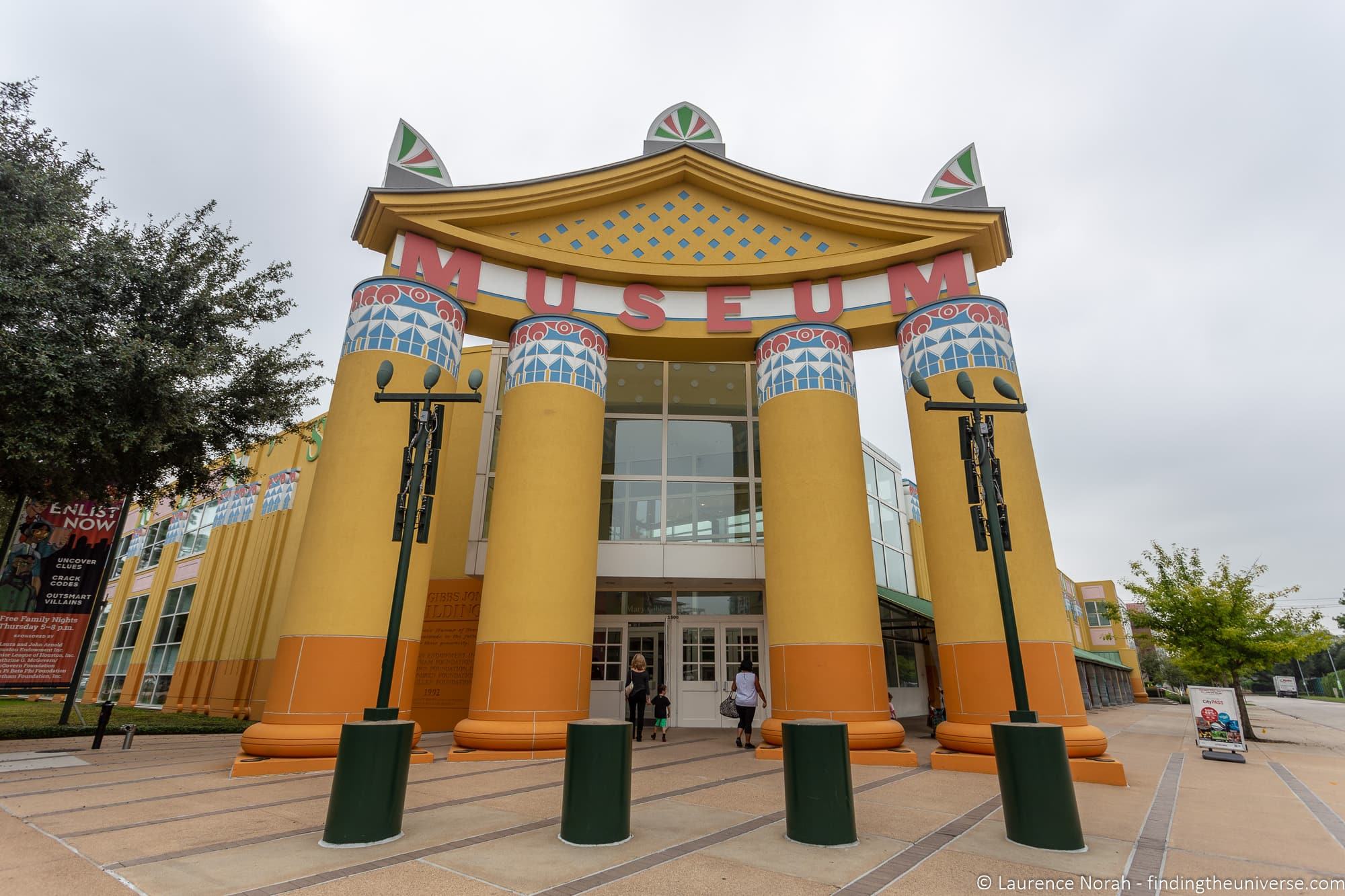 As we don't travel with children, we didn't actually visit the inside of the Children's Museum in Houston as normal admission rules require that you need to visit with a child. Which makes a lot of sense given that this is a children's museum!
The Museum is open every day except Mondays (with some exceptions for specific holidays), usually from 10am – 6pm. On Sundays it opens at midday, and on Thursdays it closes at 8pm.
There's an admission fee for children and adults, with discounts available for seniors and active military. You can see full pricing and opening time information here. It's also included on the Houston CityPASS.
Kemah Boardwalk
Found about 30 miles southeast of Houston on the Gulf Coast, the Kemah Boardwalk is the place to come for family-friendly amusement park style rides, restaurants, shops, arcade games, and carnival style games.
With 14 rides to choose from, including a 96ft high wooden roller coaster, thrill seekers will find plenty to keep themselves entertained. There are also rides for younger riders, as well as a ferris wheel. In terms of dining, there are ten restaurants and cafes on site, meaning you have plenty of choice.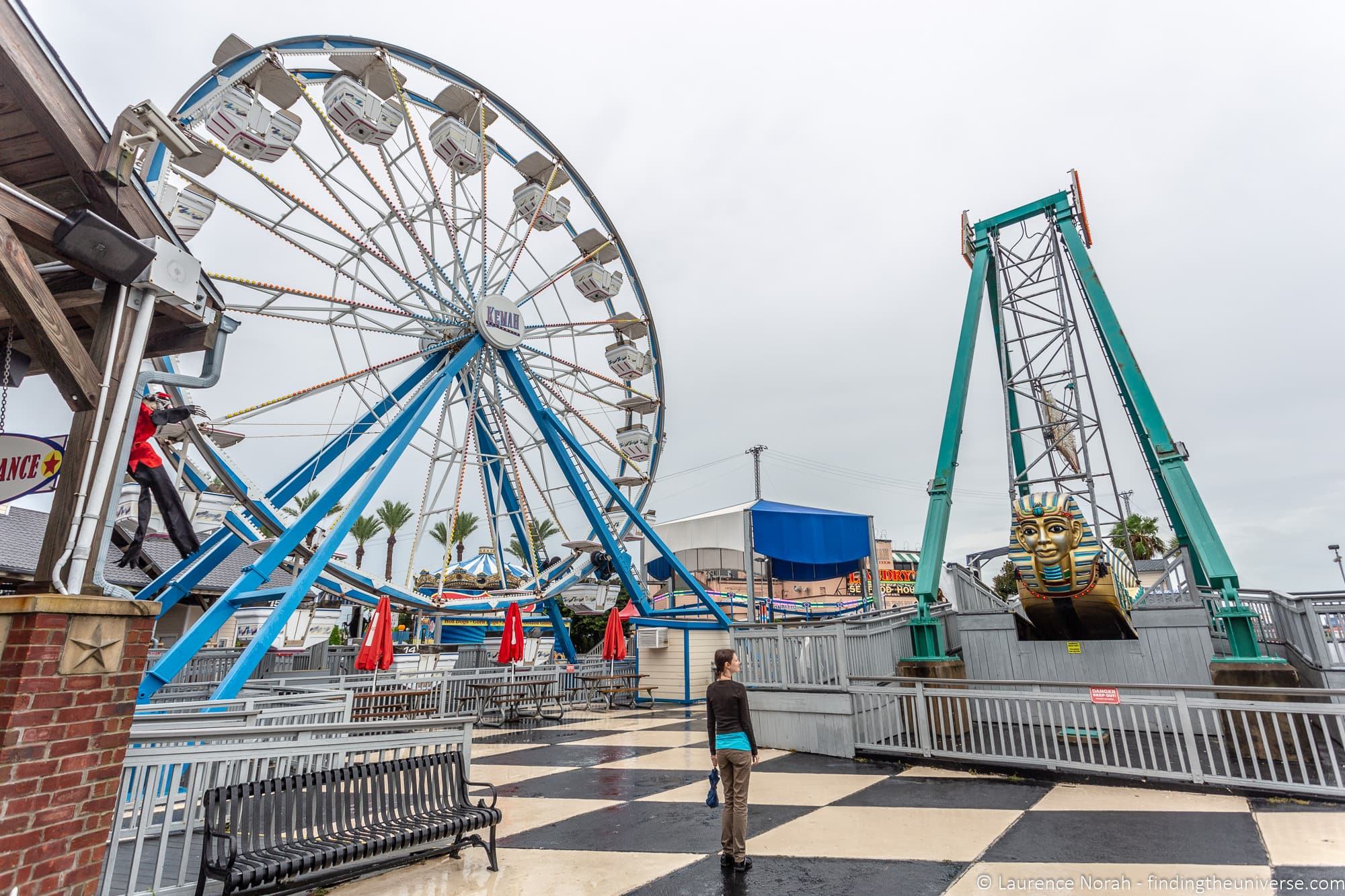 The Kemah Boardwalk is free to visit and wander around, but if you want to go on the rides or take part in any of the games there's a fee to do so. You can pay for rides individually, or you can buy an all day ride pass which will let you go on the majority of the rides as many times as you like.
We think the all day pass is likely to be the best value for most visitors. If you pick up a Houston CityPASS, this includes the Kemah Boardwalk All Day pass.
The Kemah Boardwalk is located relatively close to Space Center Houston, and is also open into the evening, so we think combining the two would be a good option. It is best to visit with a car or you can book a tour from Houston which includes Space Center Houston and the Kemah Boardwalk, which you can book online here.
Rides at the Kemah Boardwalk have variable opening hours depending on the day of week and if it's a holiday or not. Generally they are open from at least 11am until 9pm. You can see all the opening times and information regarding discounts here.
Battleship Texas
The Battleship Texas state historic site is found just over twenty miles east of downtown Houston, and is home to the USS Texas, a New York-class battleship.
Commissioned in 1914, the Texas saw combat in both the first and second World Wars. It took part in the Normandy beach landings, shelling Axis held beaches, and later it provided gunfire support during both the Battles of Iwo Jima and Okinawa.
USS Texas is also notable for a number of other reasons other than a distinguished service career. She was the first US battleship to be fitted with anti-aircraft guns and was the first to launch an aircraft.
Even on retirement, she carried on leading the way – she was the first US battleship to be turned into a museum ship as well as the first to be declared a National Historic Landmark. Today, she is also the only remaining World War 1 dreadnought in existence, and the only major ship that you can visit which served in both World Wars.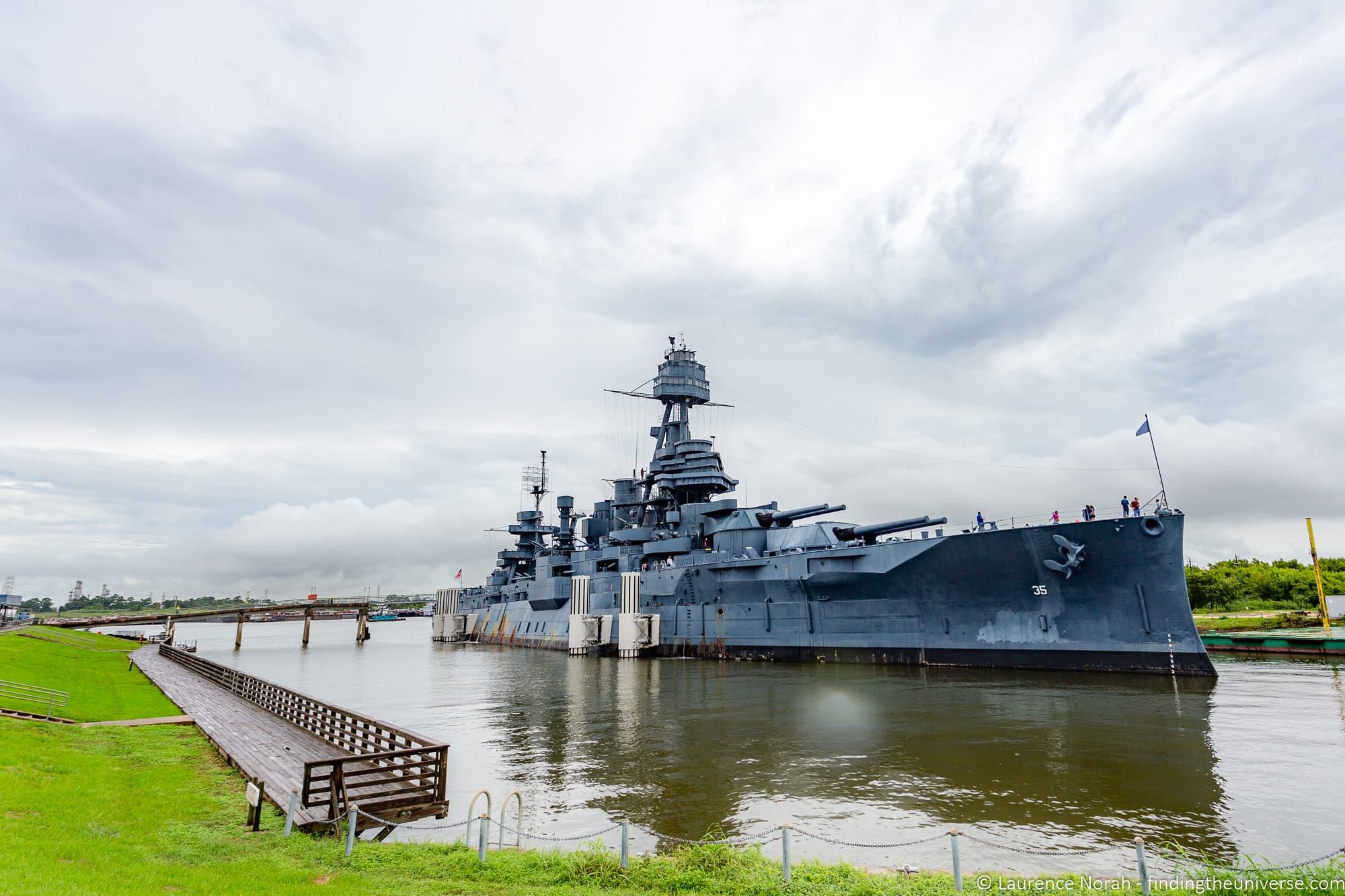 Hopefully this has given you enough reason already to want to visit this legendary vessel.
Since 1948, the USS Texas has been found parked by the San Jacinto Memorial, although there was a two year period when she was moved to a dry dock in Galveston for extensive repairs.
Today, you can visit and explore this old war horse, and you have a number of options for doing so. Perhaps most popular is the self-guided tour, which are available daily from 10am – 5pm, with the exception of Thanksgiving, Christmas Eve and Christmas Day.
Adult pricing for the self guided tour costs $12, with discounts available for seniors and children. Entry is free for active and retired military with ID.
There are other options, including hard hat guided tours of areas which are closed to the public. Youth groups are also able to arrange overnight sleepovers on the vessel. You can see more about all the options for visiting and pricing on the Battleship Texas State historic website here.
San Jacinto Battleground & Monument
Right next to the Battleship Texas, and definitely worth visiting at the same time, is the San Jacinto Battleground State Historic Site.
This was where, in 1836, a key battle of the Texas Revolution was fought, around six weeks after the battle of the Alamo. The battle only lasted 18 minutes, but it resulted in Texas gaining independence from Mexico, and ultimately joining the USA.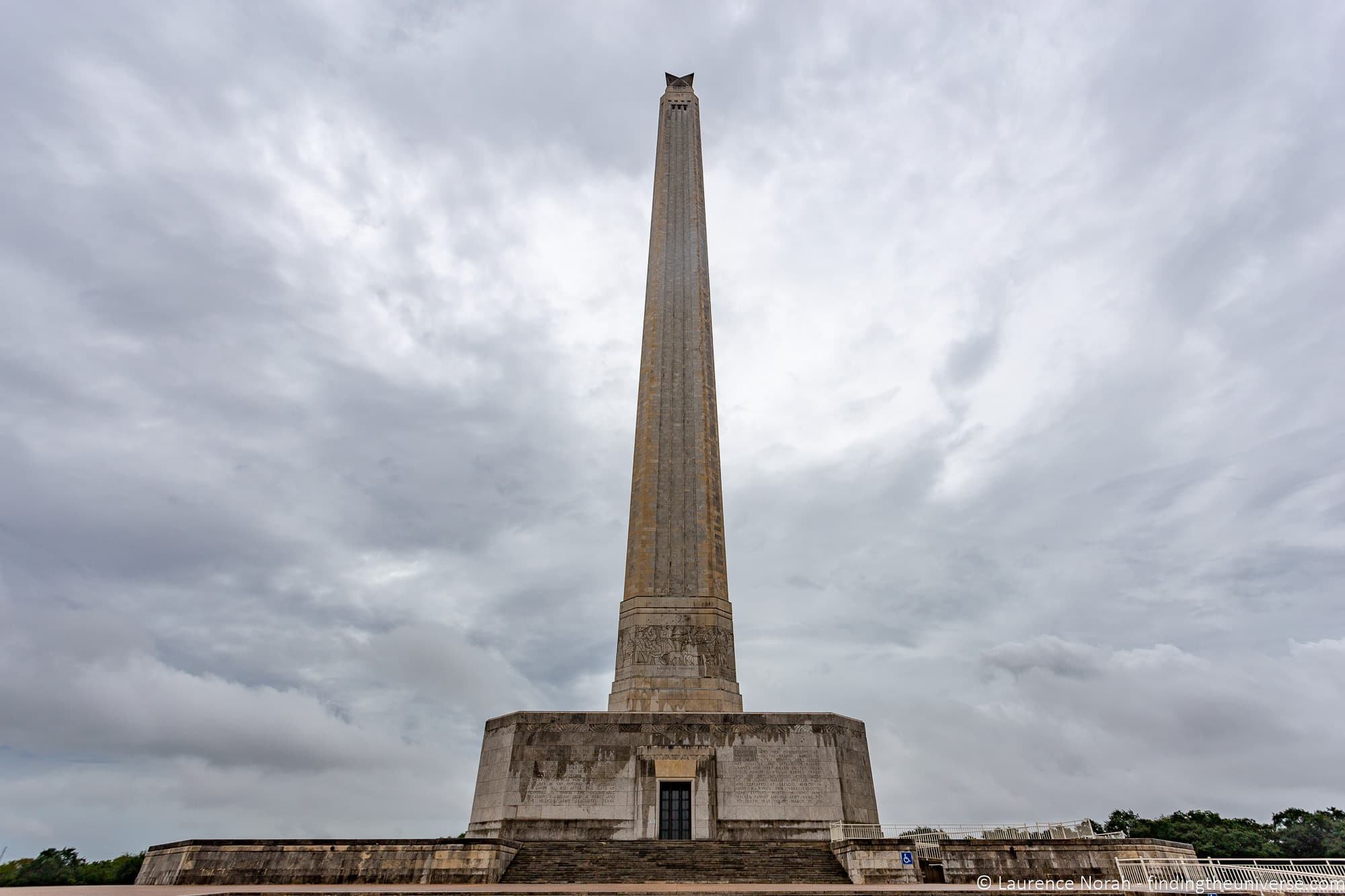 A focal point of the park is the San Jacinto Monument. This is hard to miss, given that it's a 570ft high column topped with a 220 ton star commemorating the battle. In fact, the San Jacinto monument is the tallest masonry column, and it is ever so slightly taller than the Washington Monument.
Inside the monument is the San Jacinto Museum of History, where you'll find an excellent exhibition on the Texas Revolution and the San Jacinto Battleground. This features a number of artefacts from the time, as well as a theatre where a 35 minute film tells the story of Texas and the San Jacinto battle.
You can also ride an elevator right to the observation deck near the top of the tower, which offers stunning views of the surrounding area, including the battleground and Battleship Texas.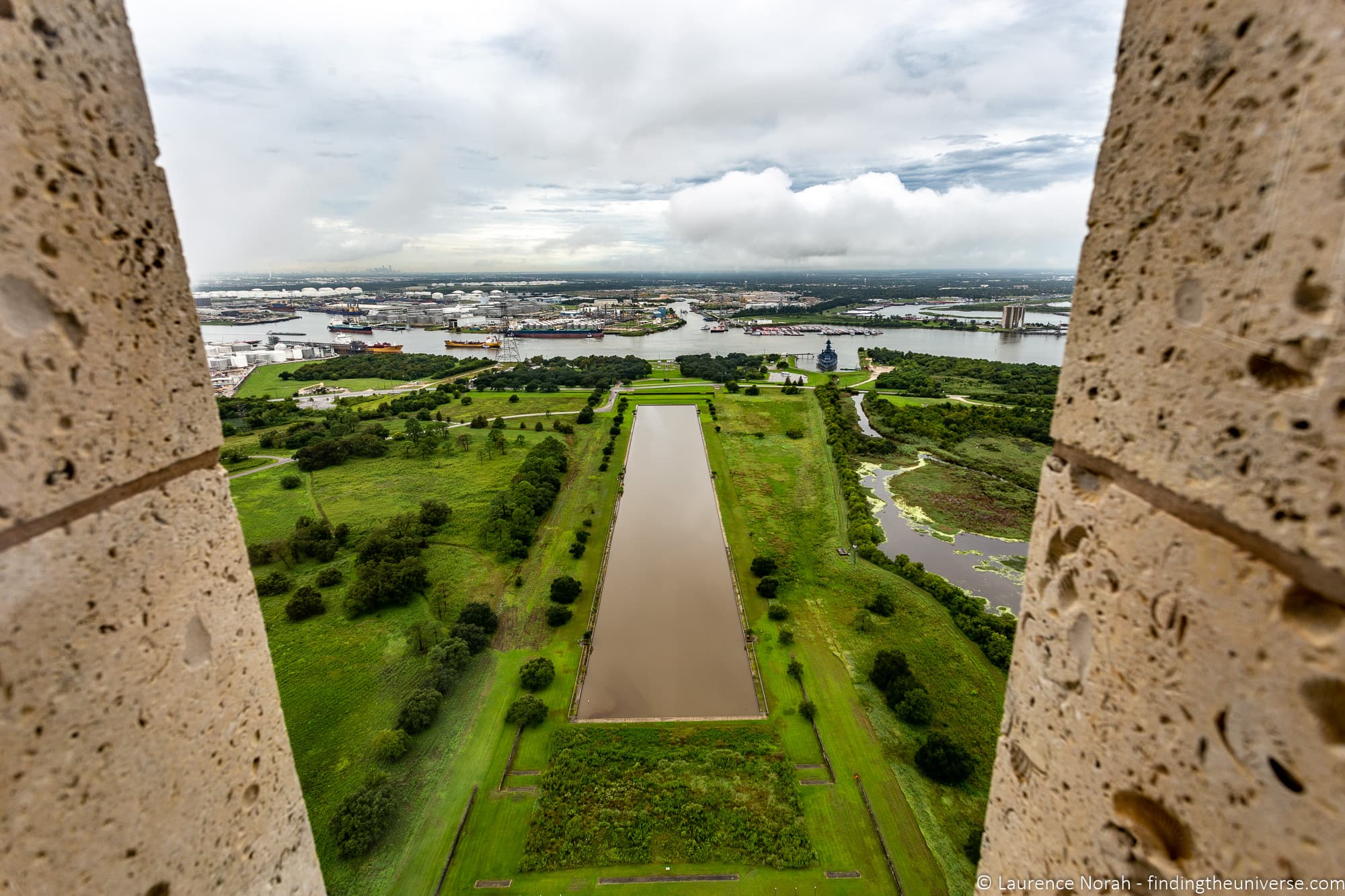 Access to the state park and the museum is free, but if you want to see any special exhibits or ride to the observation floor, there is a fee. Ticket prices vary depending on what you want to see, with discounts available for groups, children, seniors, active military and veterans. You can see full pricing information here.
The Museum is open 7 days a week from 9am – 6pm, and there's free parking on site. You can also visit the monument outside of these hours, but it will not be open.
Smither Park
There are also plenty of free things to do in Houston for those of you traveling on a budget, or just looking for something a bit different to do.
Smither Park is a good example of a great free thing to do in Houston. This is a large urban greenspace which is home to over 300 mosaic sculptures, all of which have been created by local artists.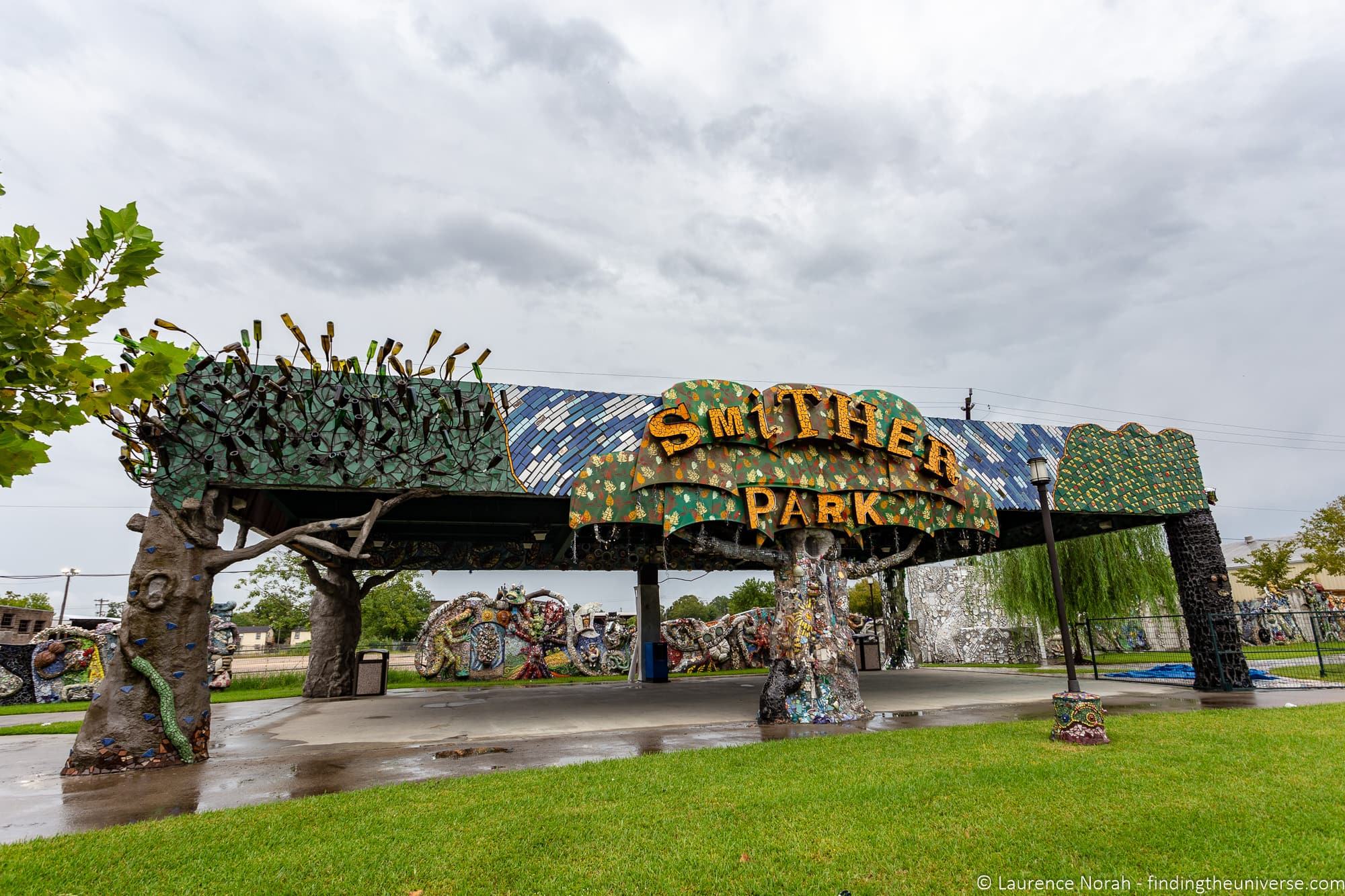 This is a lovely space to wander around and to enjoy some public art for free. It's also constantly evolving and updating with new works. If you visit on a Saturday, you might even see artists at work creating new pieces!
Smither Park is free to visit and is open daily from dawn to dusk.
The Orange Show
Just over the road from Smither Park, and operated by the same nonprofit, the Orange Show is a folk art environment that was built by Houston postal worker Jefferson McKissack.
McKissack built the entire installation himself over a 23 year period from 1956-1979. As you might guess from the name, it was built in honor of his favourite fruit – the Orange. It's a large, maze-like installation across multiple walkways, paths, and balconies.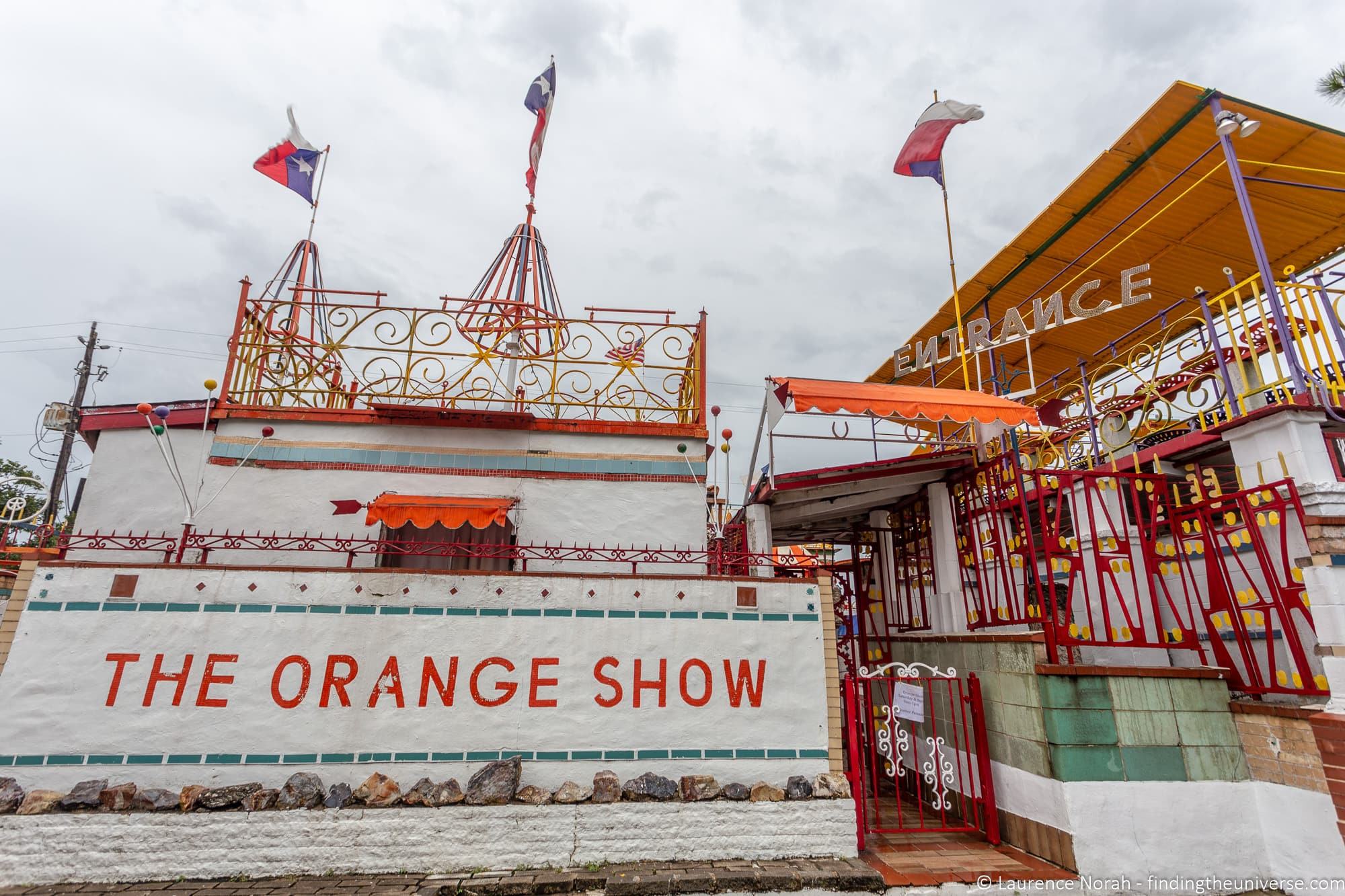 The Orange Show is open on weekends from midday until 5pm. Between Memorial Day and Labor Day it opens from Wednesday – Sunday from 9am – 1pm. There's a small admission fee.
Note that as the structure and pathways can be slippery when it is wet, it does sometimes close for bad weather. This actually happened to us, as you can see from our photo it was very grey and wet when we visited.
Definitely a spot to consider for those who enjoy quirky roadside attractions. You can read more about admission fees and opening times here.
Beer Can House
The last attraction on our list which is also managed by the Orange Show Centre for Visionary Art (as are the two previous entries), the Beer Can House is a unique property which includes over 50,000 beer cans in it's construction.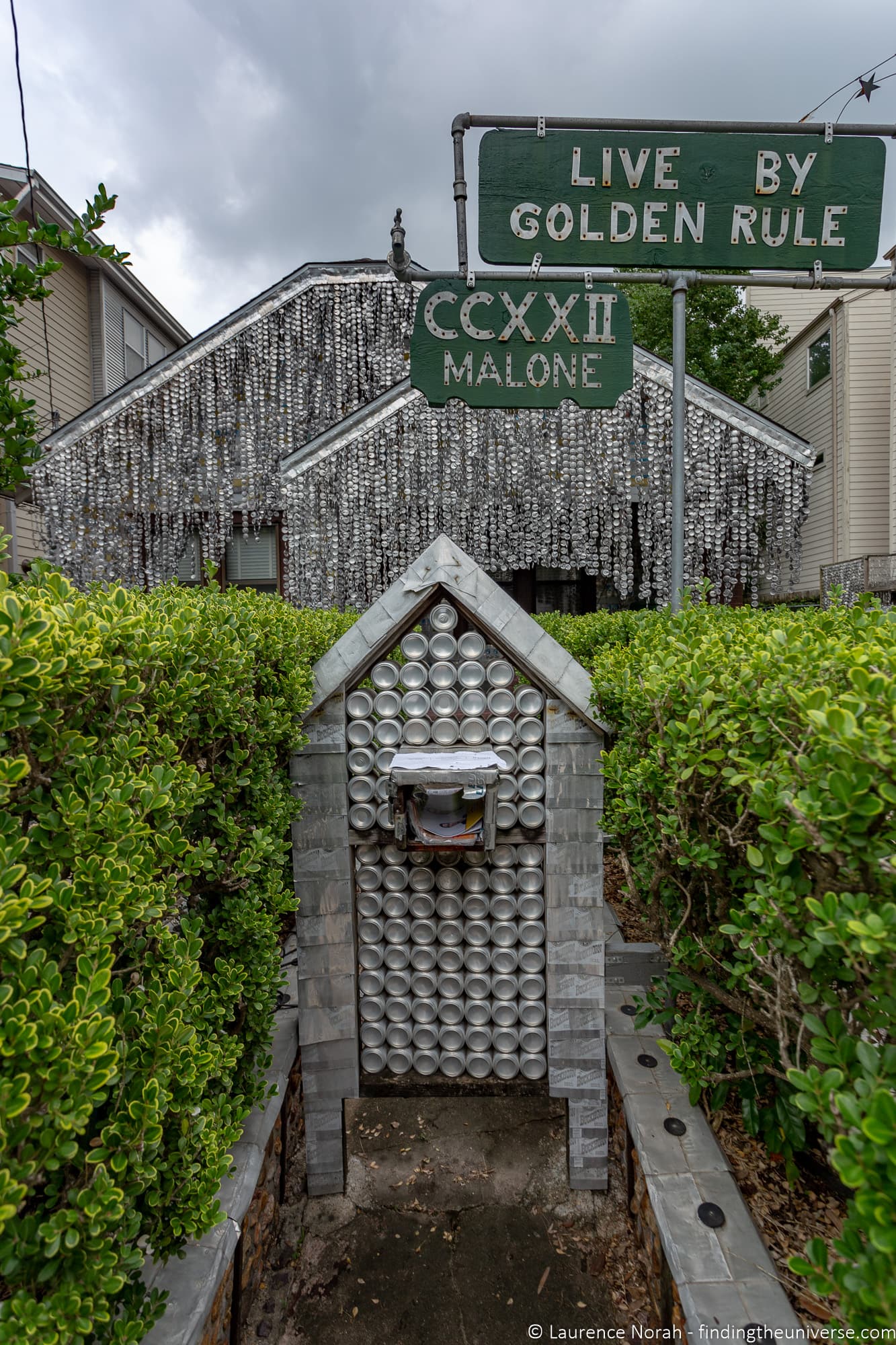 The Beer Can house was the result of 18 years of effort by retired upholsterer John Milkovisch, who used beer cans to create aluminum sidings for his house, as well as to provide decorative and artistic elements.
Today, the Beer Can house can be visited for a small admission, and it is open from midday to 5pm (weather permitting) on Saturday and Sundays. From Memorial Day through Labor Day, it opens midday – 5pm Wednesday to Sunday.
See more on opening hours, admission prices and visitor information here.
Museum of Fine Arts
The Museum of Fine Arts in Houston is one of the largest art museums in the US, and the oldest art museum in Texas. With over 300,000 square feet of exhibition space across seven facilities, there's a huge amount to see and do here.
The two main buildings are the Caroline Weiss Law Building and the Audrey Jones Beck building, which are next to each other. The Law building contains primarily Asian, African, Islamic, Native American, Oceanic, Pre-Columbian, and Modern and Contemporary art.
The Beck building is where you'll find ancient art, European art, photography, prints and drawings, and American art to the mid-20th century.
The museum is particularly well known for its collection of Italian Renaissance painting. However, with over 62,000 works in the collection, we are sure you will find something to love whatever your art tastes!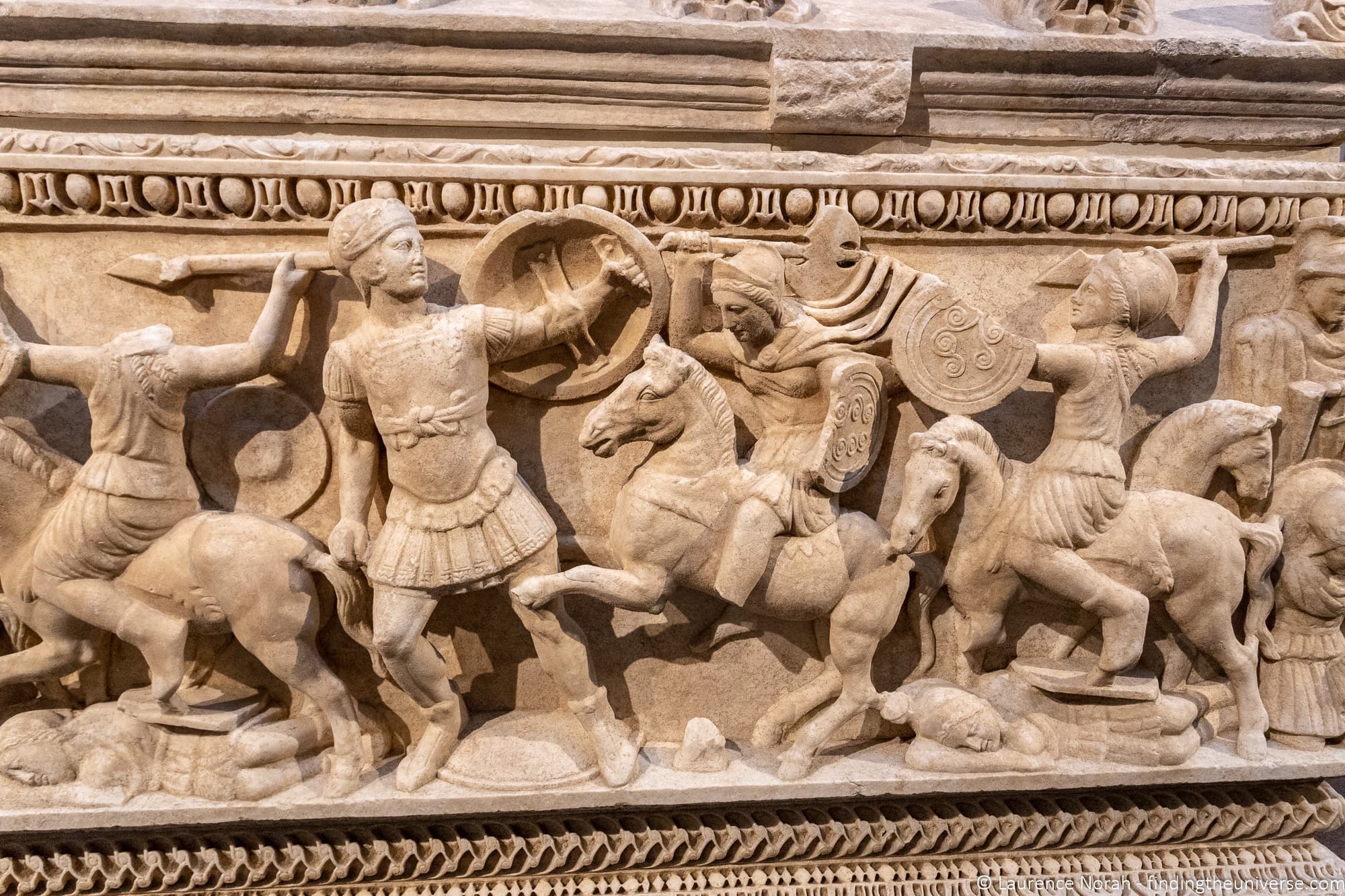 There's a fee to visit the Museum of Fine Arts of $17 for adults, with concessions available. It's also entirely free every Thursday.
The museum is open every day of the week with the exception of Mondays. It's also closed on Thanksgiving and Christmas Day. Opening hours are 10am – 5pm Tue & Wed, 10am – 9pm on Thu, 10am – 7pm Fri & Sat, and 12.15 – 7pm on Sunday.
You can see more information on ticket prices and opening times, as well as details of any special exhibits, on the official website here.
When you visit, don't miss the Cullen Sculpture Garden across the road, which has works by Matisse, Picasso and Rodin! It's free to visit.
Menil Collection
The Menil Collection is a museum which houses the private art collection, known as the Menil Collection, of Dominique and John de Menil.
The de Menils were a French American couple who collected a huge amount of art from the 1940s onwards. Their collection spanned a range of subjects and topics, including paintings, rare books, sculptures, and photographs.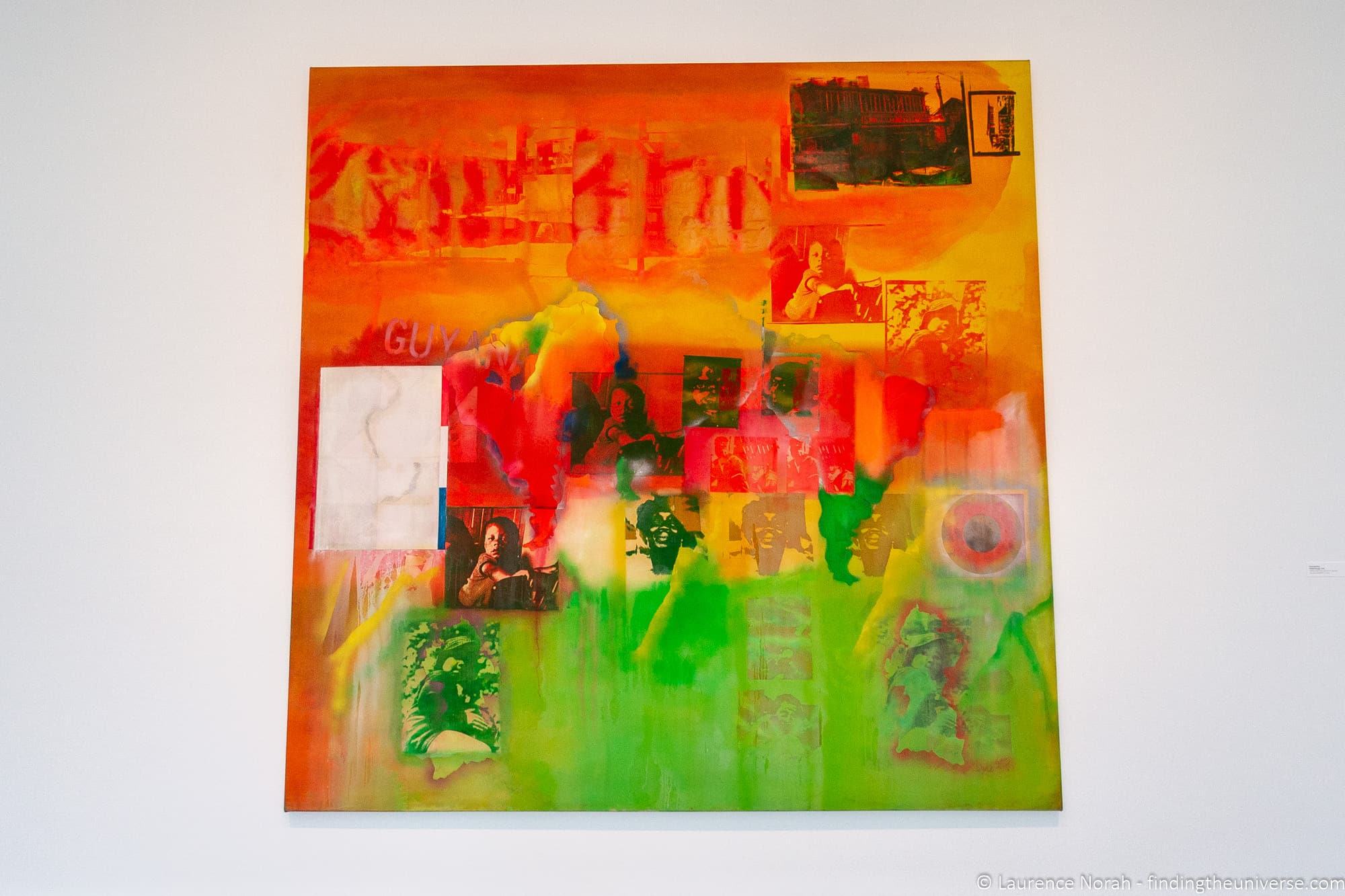 The Menil Collection is where you can see some of this huge collection, which includes over 17,000 items. Over time, the collection has expanded and been added to, and the museum rotates the display pieces.
The Menil Collection is entirely free to visit, and is open Wednesday – Sunday from 11am – 7pm. See more on their official website here.
Rothko Chapel
If you are at all a fan of abstract expressionism, you are very likely to be familiar with the works of Mark Rothko. Rothko was a leading American abstract painter, particularly famous for creating large rectangular works consisting of blocks of color.
Towards the end of his career and also his life, he created fourteen paintings specifically for display in the Rothko Chapel, a non-denominational chapel in Houston's Museum District.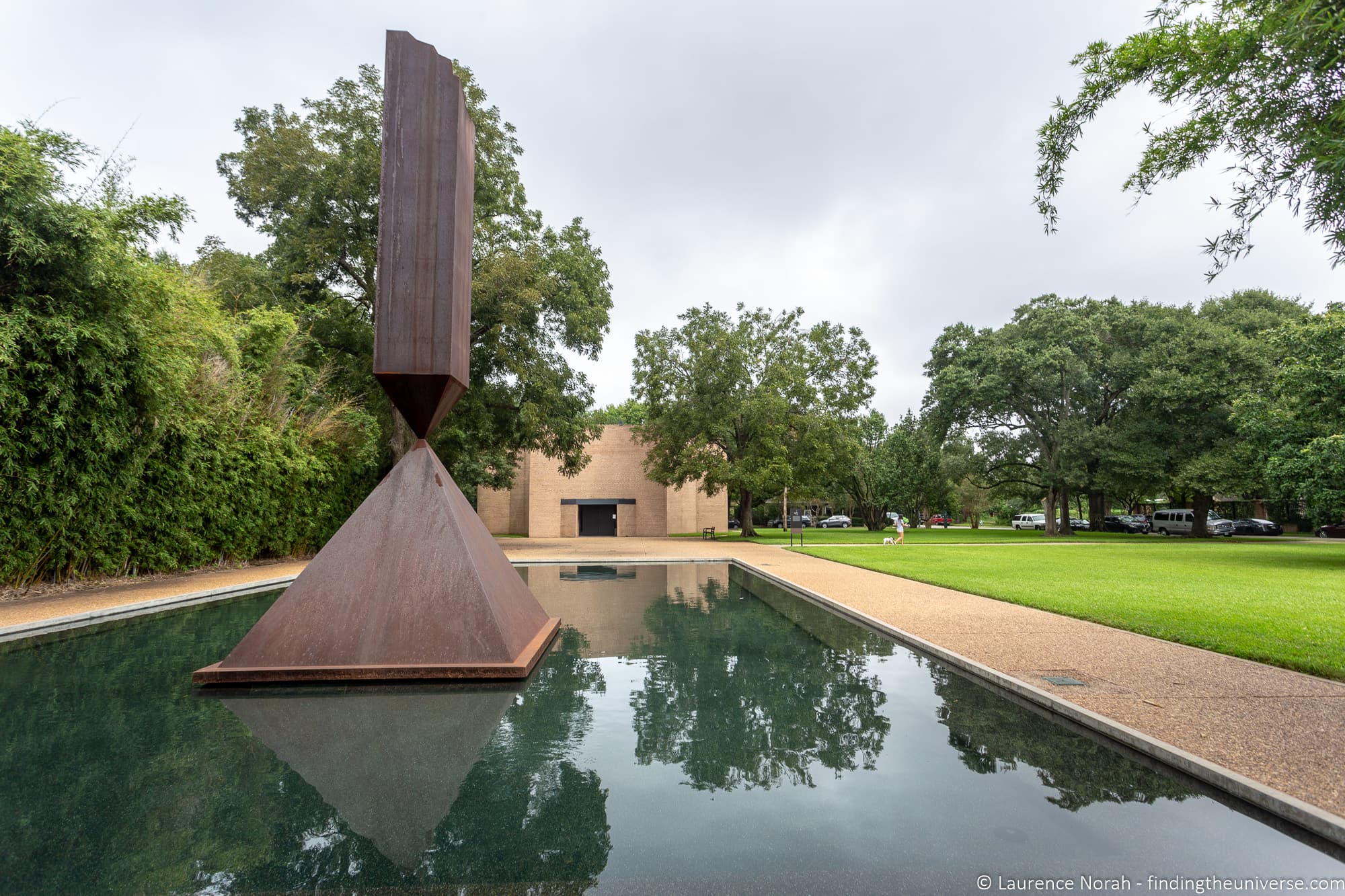 As well as the paintings, Rothko was involved in the overall design of the chapel, which was specifically commissioned with the purpose of creating a meditative space to display his work. Outside the chapel, there is a reflecting pool surrounded by greenery which is a lovely space to sit for a while and think.
Tragically, Rothko did not live to see his work completed – following a battle with depression, he took his own life in 1970, a year before the chapel and his works were open.
Entry to the Rothko Chapel is free, but donations are appreciated. Please be aware that this is an active chapel and place of worship, so visitors are expected to behave accordingly. There were people meditating and praying inside when we visited. Photography is also not permitted inside.
At time of writing the Rothko Chapel is closed for renovation, but you can still visit the exterior.
Houston Centre for Photography
As a photographer, I always enjoy visiting photography exhibits and photography related sites. I was therefore delighted to learn when we visited Houston that the museum district is home to the Houston Centre for Photography.
This free museum has a rotating series of exhibitions, as well as regular photography related events. These include the opportunity to have your work critiqued, as well as lectures and talks.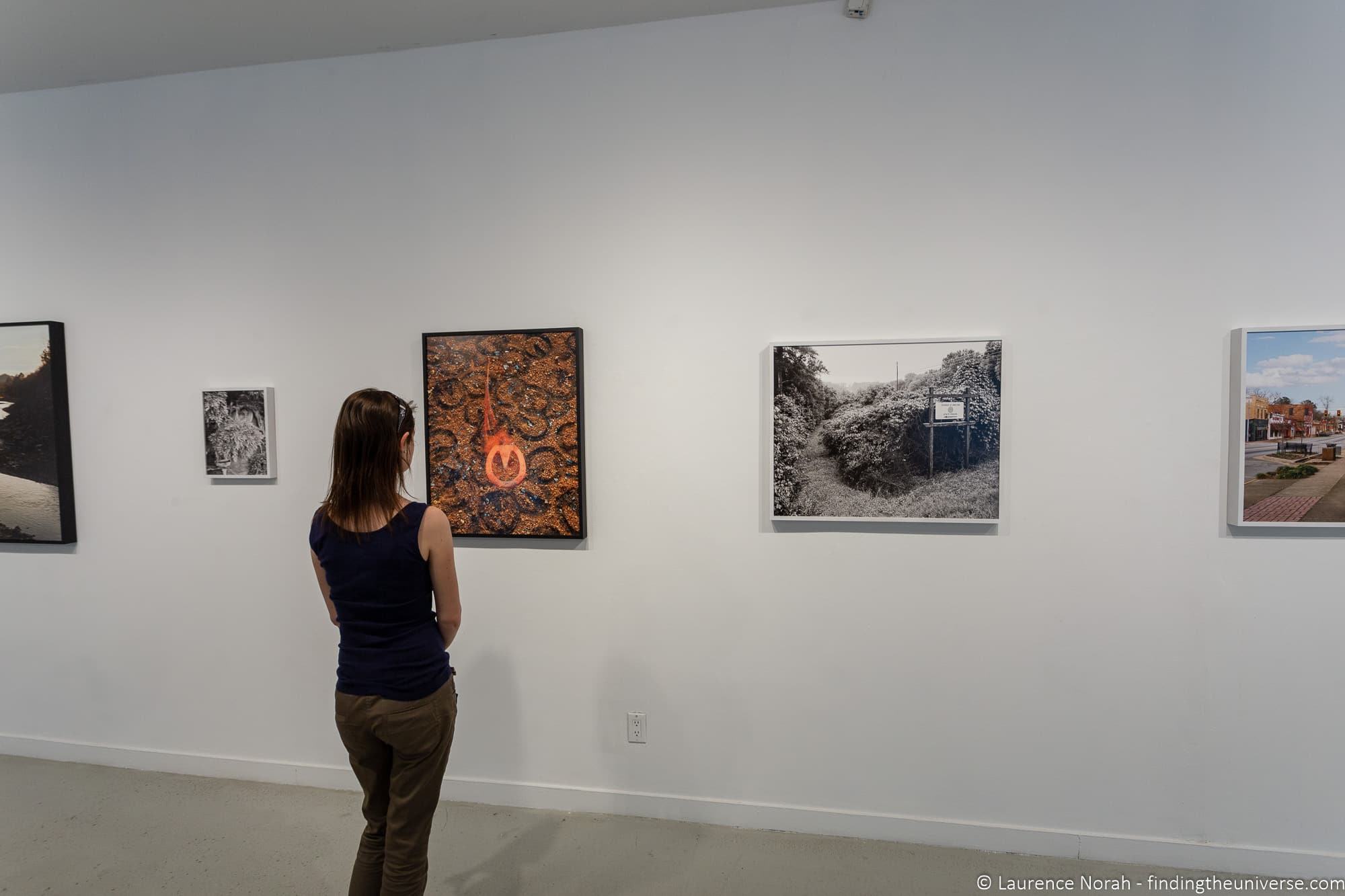 The Houston Centre for Photography is also a learning resource, and they offer a number of photography course, classes, and tuition opportunities.
If you're in Houston for a few days these might not be applicable, but if you live in the area and are interested in improving your photography, this is a good option.
The Houston Centre for Photography is open from Wednesday through Sunday. It opens at 11am every day, and closes between 5pm and 9pm depending on the day. There is free parking outside, and admission is also free. See more on opening times and current exhibitions on the official website here.
Shopping
If you want to indulge in a little retail therapy whilst you're in Houston, you have no shortage of options to choose from, from larger shopping malls through to smaller stores.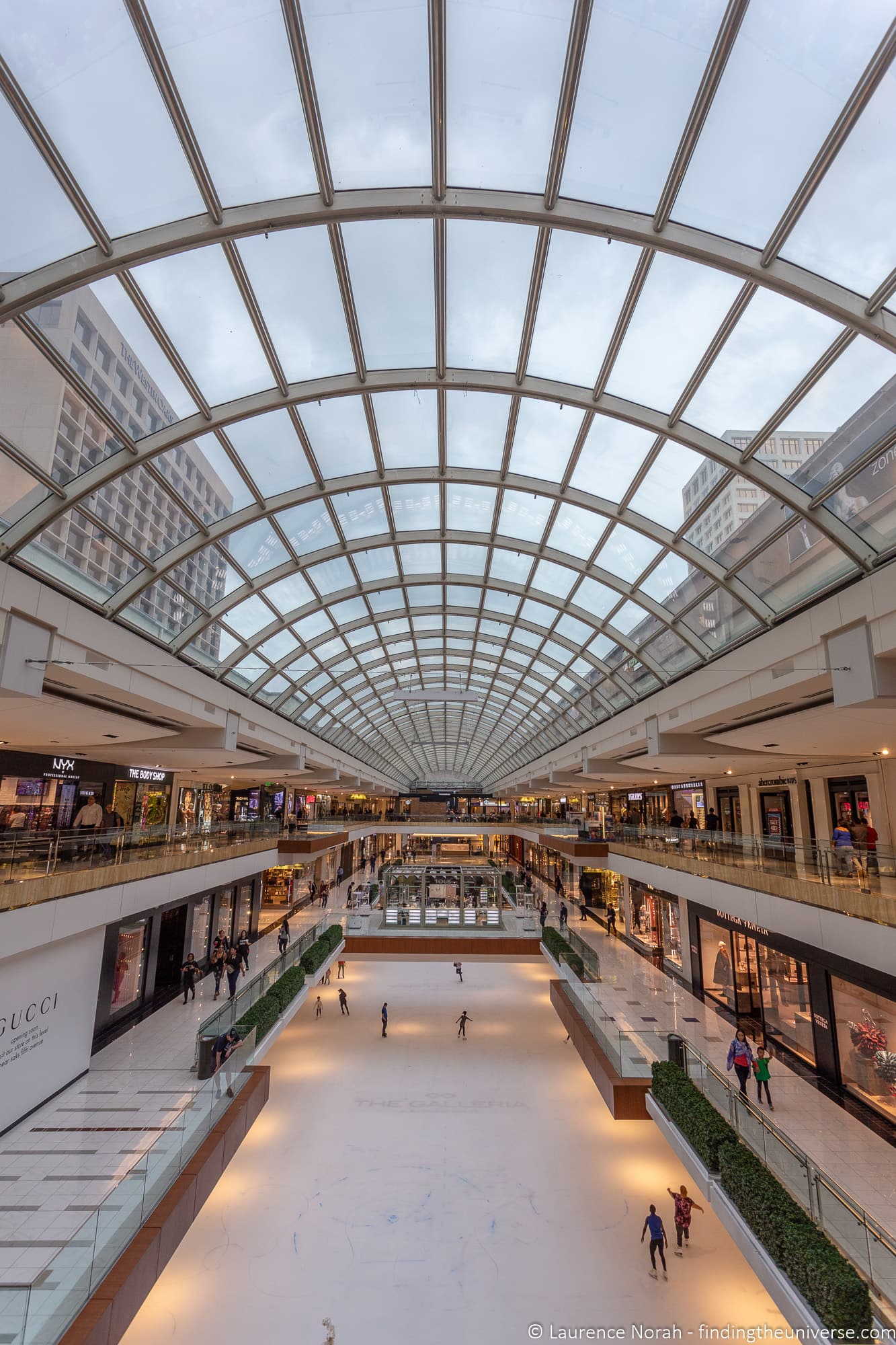 We caught up on a bit of shopping at the Galleria Mall, which is an impressive mixed use retail complex, and the largest mall in Texas.
As well as being home to over 300 stores, there are two hotels, an ice rink, and a variety of dining options. Even if you're not into shopping, it's worth visiting just to see the impressive barrel vault ceiling, one of the reasons Forbes named this as one of the world's best malls!
There's free parking on site and the mall is usually open from 10am – 9pm every day except Sunday, when it's open 11am – 7pm. You can find out more about opening hours and available stores on the official website here.
Tranquillity Park
Named for the Sea of Tranquility on the Moon (although notably spelt differently), Tranquillity Park is an ocean of calm in the centre of Houston, just a short walk from the Downtown Aquarium.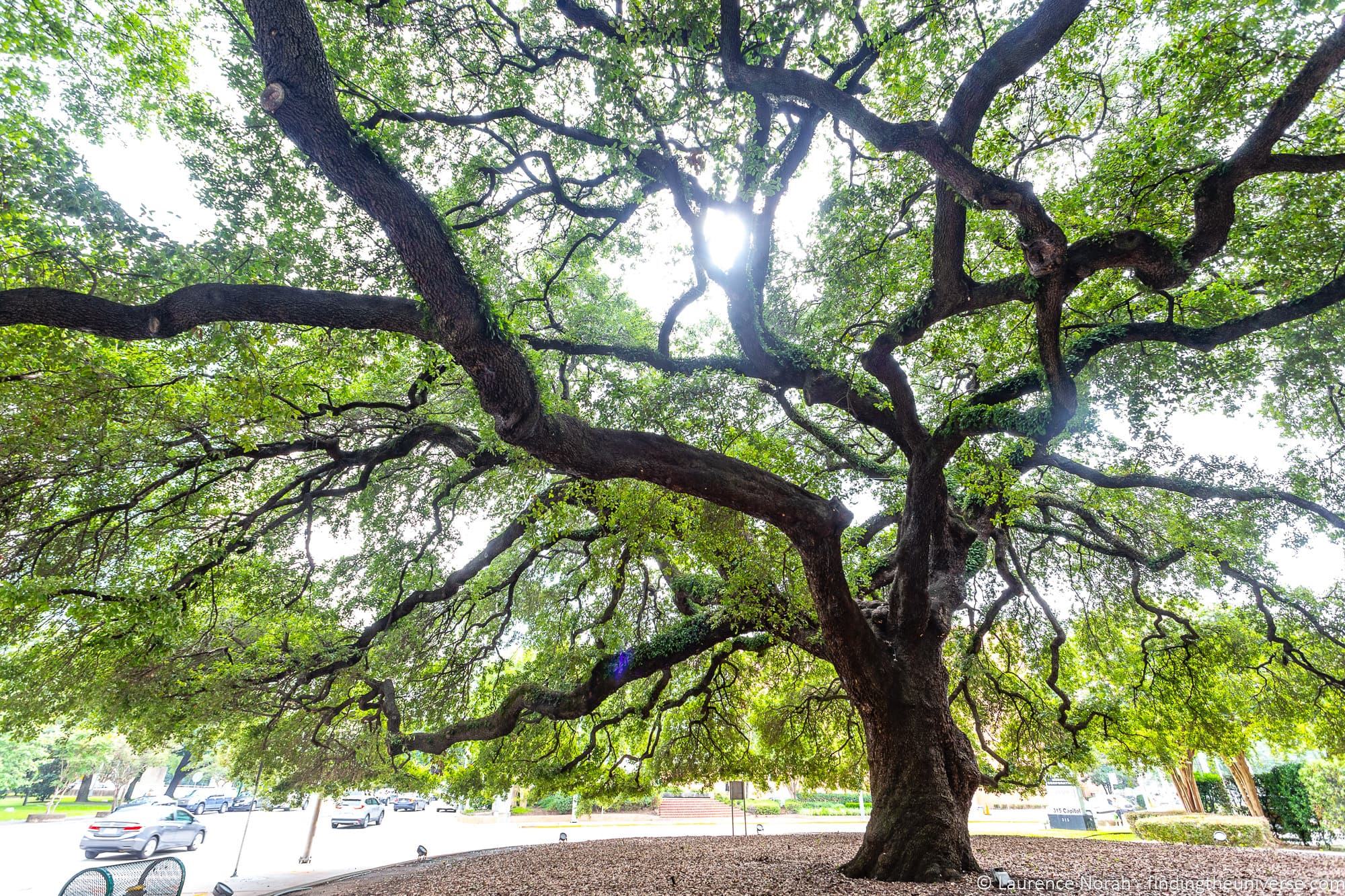 As well as taking a quick break from the fast pace of the city around you, Tranquillity Park also has a number of space related plaques you can see.
These include quotes from Neil Armstrong, a replica footprint of Armstrong's moon footprint, as well as two memorials for each of the space shuttle disasters.
Hines Waterwall park
If you like the sound of Tranquillity Park, you are going to love Hines Waterwall Park. This park, which is found next to the Galleria Mall, is home to a huge fountain known as the Waterwall.
This 64ft fountain is a popular attraction and photo stop in the city. 11,000 gallons of water a minute circulate through the fountains, making for an impressive sight, and the surroundings gardens are also nice for a visit, with over 150 live oak trees offering shade.
The waterwall is free to visit and is open daily from 8am – 9pm. Note that it's not permitted to bathe in the waterwall!
Dining
As you might imagine from a major US city, there's no shortage of fantastic dining options in Houston, with restaurants covering flavours from around the world.
Of course, being in Texas, there are a few types of cuisine you might want to try, including Tex-Mex, Mexican, and Texas BBQ.
We dined at a number of locations in the city, and can recommend Hugo's for modern Mexican style meals, the Hay Merchant for craft beer and comfort food, and the Goode Company BBQ for BBQ.
For those of you interested in food and wanting to take a food specific tour, there are a few on offer, such as this 3.5 hour tour of some of the best food in the city.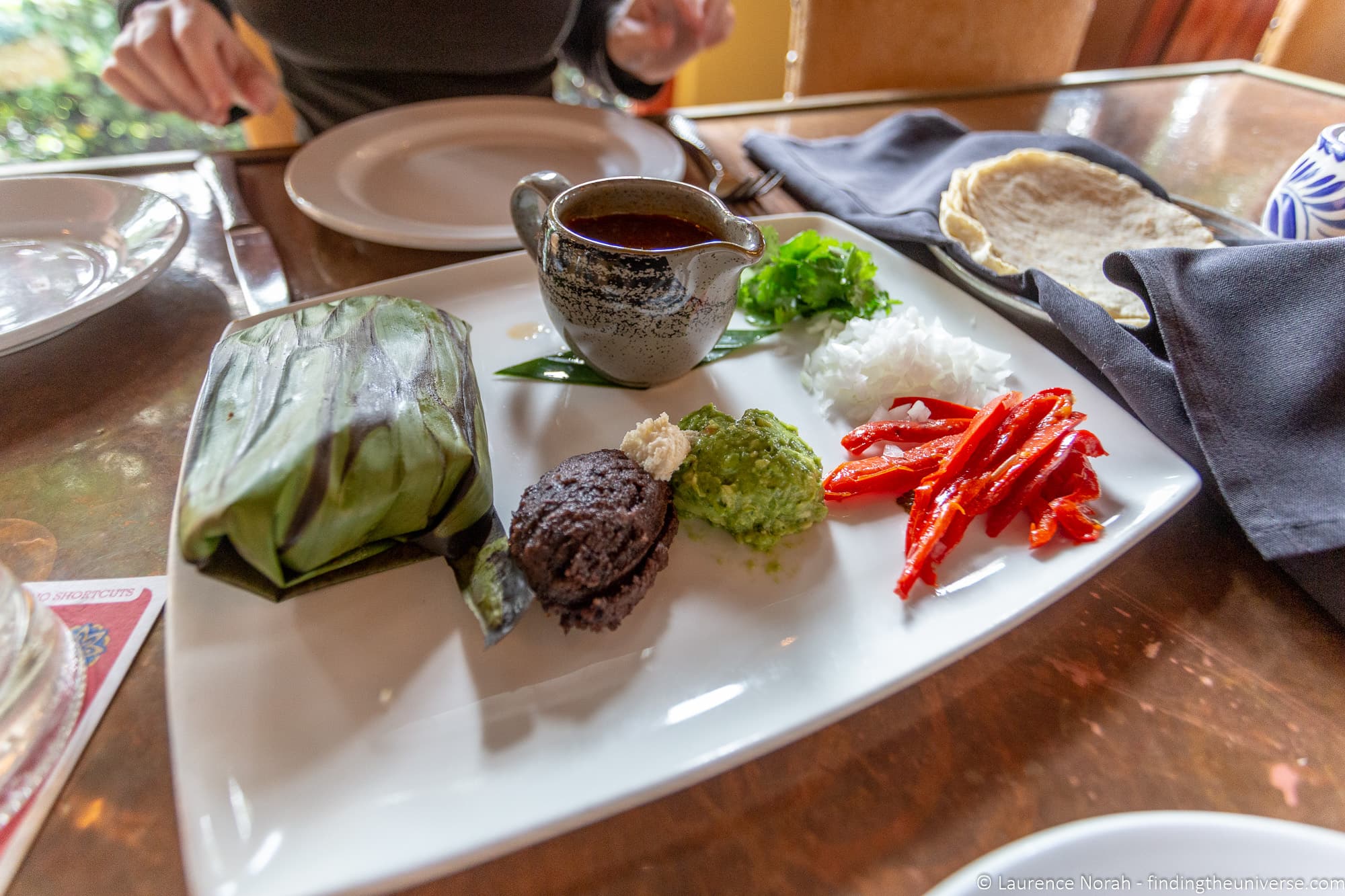 Catch a Game at Minute Maid Park
Sports fans visiting Houston might want to make a trip to Minute Maid Park. This is the home of the Houston Astro's, Houston's Major League Baseball team.
This stadium features a retractable roof and air conditioning, meaning that even in the stifling heat of a Texas summer you can still enjoy a game.
If you're not familiar with baseball, the general season in the USA is from March to October, and you can see a full schedule for the Astros here. Tickets for games can be bought in advance here.
If you're visiting outside the game season, aren't in town for a game, or just want to visit Minute Maid Park without seeing a game, it's also possible to book guided tours. These tours run from Monday to Saturday and are run year round.
Depending on how much you want to see, there are different variants of the tour available, with pricing starting at $15 for adults. You can see lots more information about tour times and prices, and book you tickets, on the official website here.
Map of Things to do in Houston
To help you plan your time in Houston, and to see where all these attractions are relative to one another, we have added them all to a map, which you can also see on Google Maps here.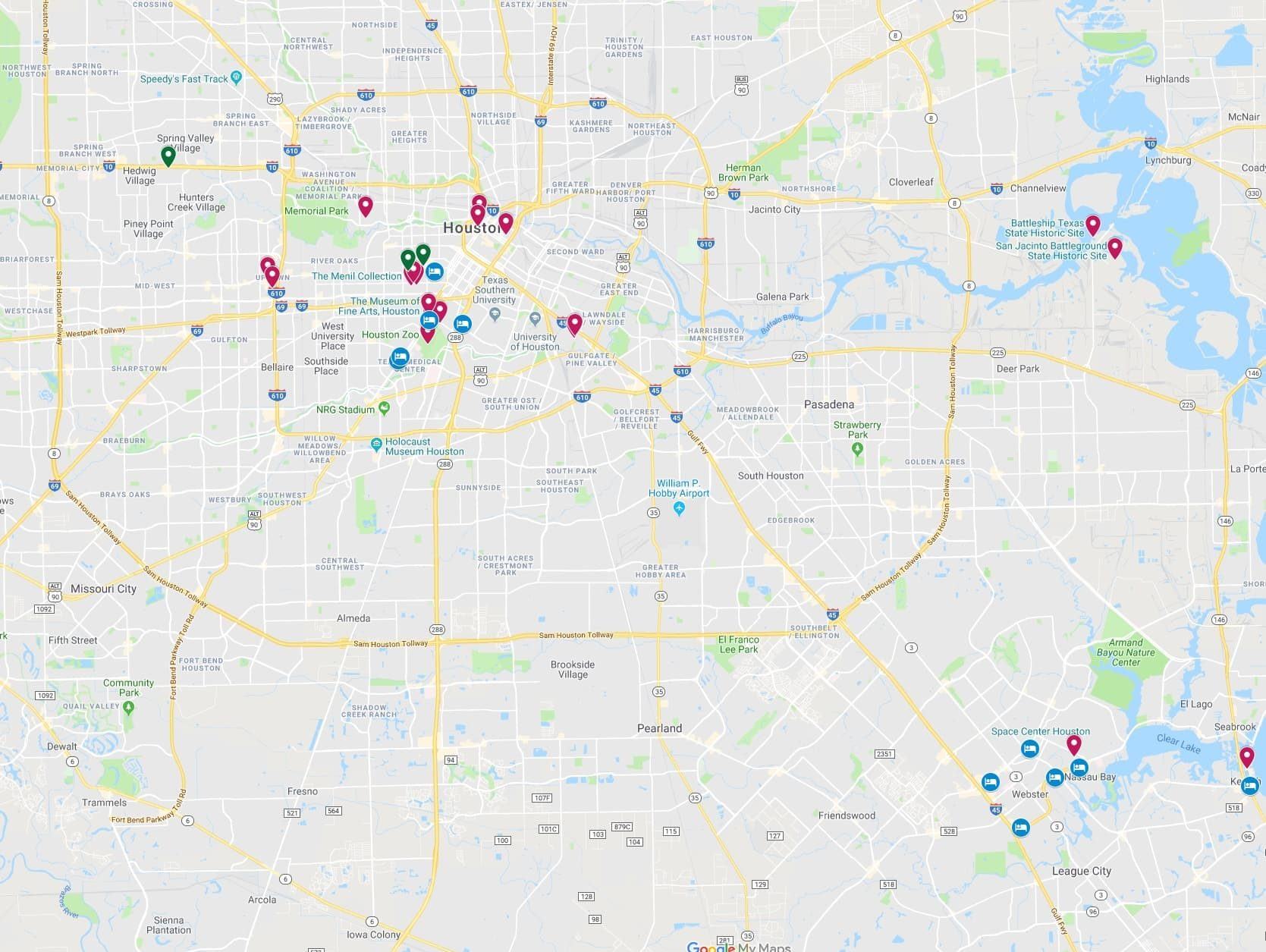 Where to Stay in Houston
Houston is a big city with a number of areas to stay in, and depending on your interests, you may wish to stay in a different part of the city.
We'd advise that the area between Houston Zoo and Montrose, which includes the Museum District, would be a good option for easy access to the majority of sights.
Alternatively, if Space Center Houston and the Kemah Boardwalk are going to be a major highlight of your trip, you might wish to find hotels in that region.
To help you out, we've found some good options in both regions across a variety of budgets to give you some choices.
Where to stay in Downtown Houston
We can also recommend checking Vrbo for apartments in Houston, as there are many available and some even come with free parking.
Where to stay near Space Center Houston
If you don't mind being about 30 – 45 minutes drive from downtown Houston, there are some excellent value accommodation options within minutes of Space Center Houston and the Kemah Boardwalk.
Hopefully between these choices you'll find somewhere to stay near the Space Center within your budget.
How to Get Around Houston
To be honest, the easiest way to get around Houston, especially if you plan on visiting any of the out of town attractions like Space Center Houston, Kemah Boardwalk or Battleship Texas, is to drive.
Houston is definitely a city designed for drivers, even if the 16 lane freeways are somewhat intimidating if you're not used to them!
Of course, there is also a public transit system which includes a rail and bus network, and you can buy a great value day pass that will let you ride the METRORail and METRO buses all day for only $3. See more on the METRO system, routes and fares here.
There are also taxis, ride sharing services, and the B-Cycle short term bicycle rental network, as well as a city hop on hop off bus service.
You can also book guided sightseeing tours that will help you see many of the city's highlights and to make visits to places, such as the Space Center and Kemah Boardwalk, that are outside downtown Houston and harder to reach by public transportation. See the section below on tours.
Tours in Houston
If you'd like to take a tour in Houston, there are a number of options to consider. We've picked out some of the best options for your time in the city, covering a range of activities.
Hopefully this gives you lots of ideas for tours you can take in Houston!
Save Money on Attractions in Houston
Many of the attractions in Houston are paid, and the cost of sight-seeing can quickly add up. As with many other cities around the world, Houston has a pass that you can use to get discounted attraction at some of the more expensive attractions, and if you are going to visit some of these, you can quickly save money.
The pass that we used during our time in Houston was the Houston CityPASS. This is a booklet of tickets which gives you admission to five of Houston's top attractions, from a selection of seven.
This pass is great value and will definitely save you money if you plan on visiting multiple attractions. In fact, it can save you around 50% on admission!
The Houston CityPASS includes entry to the following sights in Houston:
Space Centre Houston
Downtown Aquarium
Houston Museum of Natural Science
Houston Zoo -OR- Museum of Fine Arts, Houston
Kemah Boardwalk -OR- Children's Museum of Houston
We used our Houston CityPASS as follows.
Houston CityPASS Savings Calculator

Attraction
Normal Entry Price (May 2022 Prices)
Space Centre Houston
$29.95
Downtown Aquarium
$16.23
Houston Museum of Natural Science
$25
Houston Zoo
$28
Kemah Boardwalk
$28.13
Total Cost without CityPASS
$127.31
CityPASS Cost
$64
Our Saving with CityPASS
$63.31
As you can see, we saved $63.31 each, so for the two of us, the Houston CityPASS saved us over $120!
In fact, even if we'd only visited the Space Centre Houston, the Houston Museum of Natural Science and Houston Zoo, we still would have saved some money.
Of course, the CityPASS is not going to be for everyone. It's only valid for the attractions we mention, so if you are not planning on visiting at least three of these attractions during your time in the city you are unlikely to save money.
That said, we think the CityPASS is great value, and it includes some of the most popular attractions in the city. It is especially one to consider for families as it includes all of the top family attractions in Houston.
It also lets you skip the ticket lines at some of the attractions, and you can use the pass over a nine day period. This means you don't even have to rush around to get your moneys worth – you can enjoy the attractions at a more leisurely pace.
One thing to be aware – the tickets have to be in the booklet to be valid. If you tear them out of the booklet this renders them invalid. This is to prevent folks from buying booklets and selling the tickets individually. So keep your tickets firmly inside the CityPASS booklet, and let the staff at the attraction remove them for you.
If that sounds good to you, you can buy your CityPASS in advance of your visit online here.
When to Visit Houston
Houston gets very hot and humid over the summer months, and these are also the months when rain can be more common. We visited in late June, and as you can see from our pictures, we had a fair bit of rain. It was also hot and humid!
Ideally, you'd want to plan your visit to be between February and April, or September and November. Temperatures are more pleasant during these times.
Of course, we understand that vacation times are not always flexible. If you do visit in summer, just be sure to bring a reusable water bottle to stay hydrated, as well as plenty of sunscreen.
Further Reading
We hope this guide has given you lots of ideas for things to do in Houston Texas when you visit. To help you further plan your trip, we have a number of other resources we think you might find useful.
And that's it for our guide to what to do in Houston! As always, we're happy to hear your feedback and questions to help you plan your visit. Just pop them in the comments below and we'll get back to you as soon as we can.