We love to travel. But it's not always possible to travel all the time. Sometimes world events conspire against us to restrict travel, other times our budget might not stretch to cover travel. All is not lost however! There are lots of ways to travel from home, which I'm going to cover in this post.
These options, many of which are free, will let you get some of the thrill of travelling even when you are at home. They can inspire you for future trips, help with your trip planning, teach you about a destination, or simply fill some time with travel related activities.
If you have children, some of our tips for travelling from home can be a great way for families to virtually learn about the world, different cultures, history, animals, and more.
One of the great things about armchair travel is that you can do it from home at any time! And it generally requires little, if any, planning or money to do it.
Whilst nothing can entirely replace the wonder of traveling to a new destination, we hope these ideas on traveling from home will give you some ways to explore the world from wherever you are.
How to Travel from Home
Whether you're planning a trip that you want to get more excited about, want to research a potential destination, or just want some travel themed ways to entertain yourself or your family at home, we hope these ideas for traveling from home inspire you to do some armchair traveling or your own!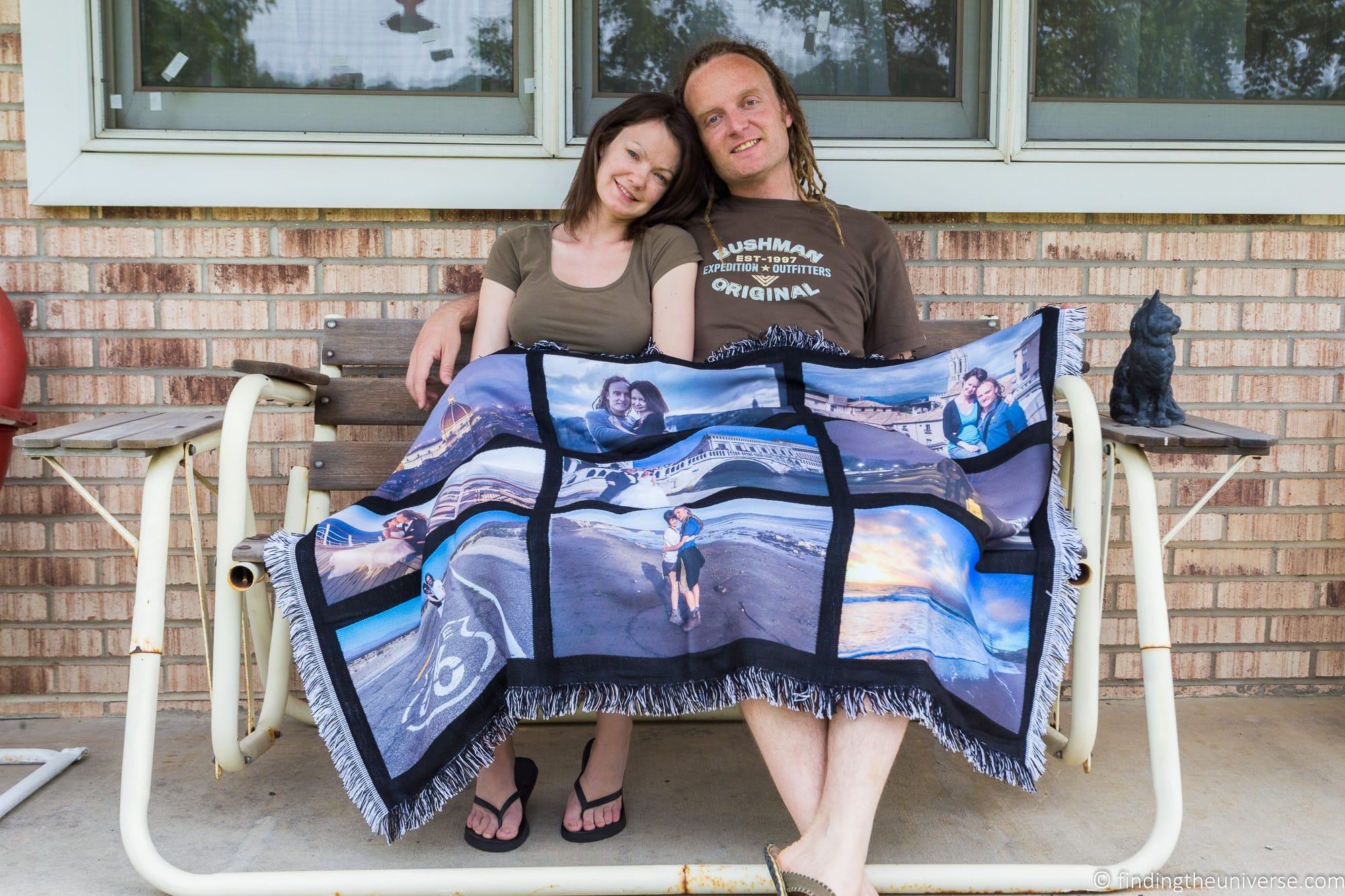 Guided Virtual Tours
When we travel, we love to take guided walking tours. They're a great way to get to know a destination or specific attraction, and learn about what it is we're seeing.
One walking tour company that we often use and recommend is Context Travel. We're delighted that they also offer virtual guided tours. These tours can be a great way to learn about a location in advance of your visit, or even just as a way to explore somewhere you might not have thought of visiting. If you're at home with kids, you can think of one of these tours as a virtual field trip!
Context offers a range of tours from home. These are divided into courses and private virtual tours. The seminars are pre-scheduled events which are open to all, you just need to sign up and pay the fee.
The private tours are more expensive, but are designed to give you a private and more detailed tours on a specific subject. These are similar to the real-world tours they offer.
The other nice thing about Context is that if you don't see a private tour that suits your particular interests, you can drop them a request for a tour that does.
We also have an exclusive discount code for Context's virtual tours and seminars, which is travelcats. Enter the code at checkout to get 15% off your first order.
Of course, there are several other tour companies offering virtual tours as well. See some of the options available here on Viator for an example of what else is out there.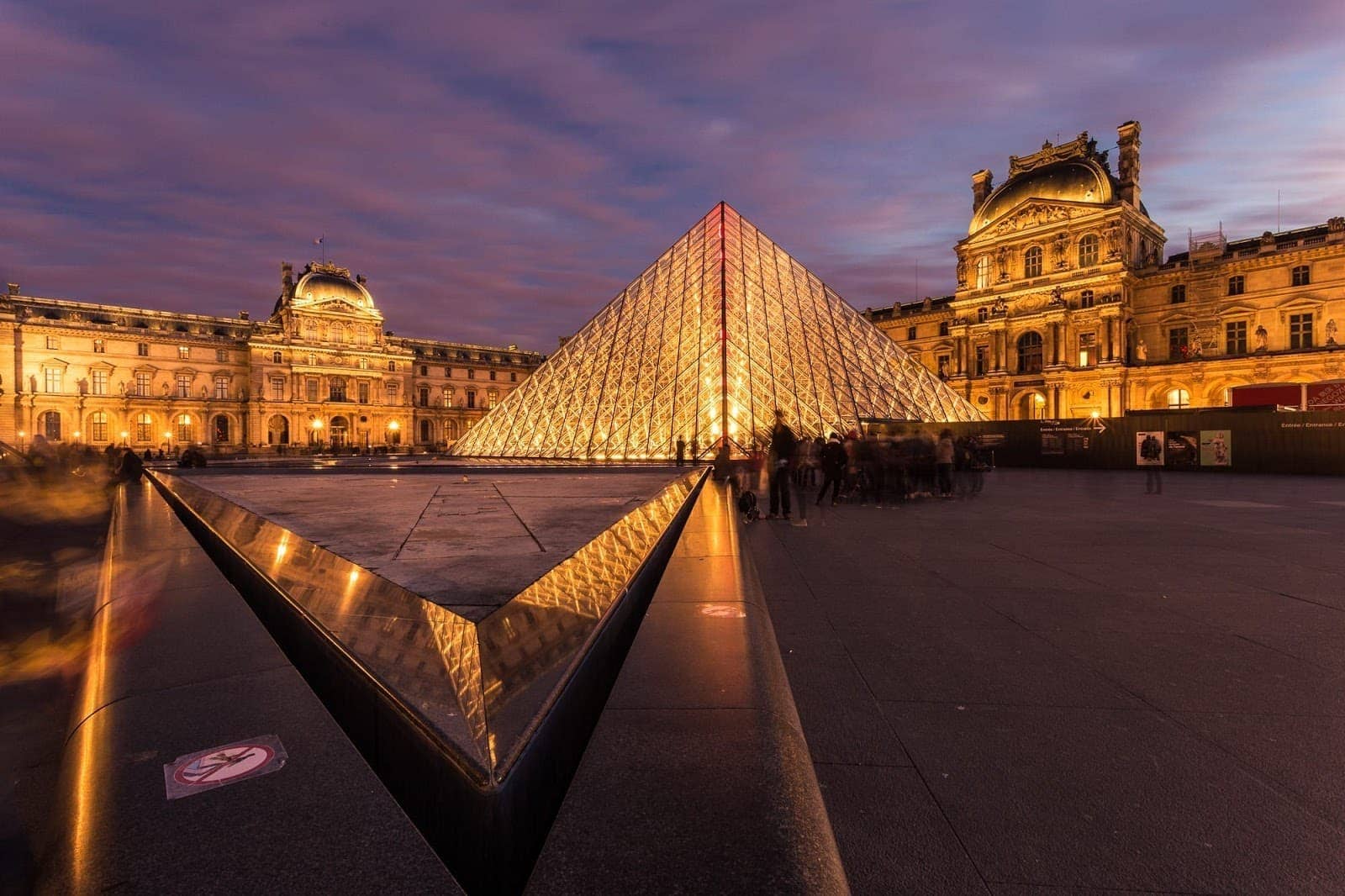 Books and Audiobooks about Travel
As Anna Quindlen said in How Reading Changed My Life, ""Books are the plane, and the train, and the road. They are the destination, and the journey. They are home."
We would have to agree. Books are a wonderful way to take a journey without leaving your house, be that on a voyage to fantasy worlds, or on an adventure through our own.
They can be educational, entertaining, and informative, and you can enjoy them almost anywhere. You can choose a specific destination to explore through a travel writer's eyes, or you can read a travel themed work of fiction. You can read a book for armchair travel, to inspire and help you plan a possible future trip, or as an activity as a family.
Here are some of our favourite travel books, which cover a whole range of travel related subjects. Most of these are also available as audiobooks so you can have someone read to you while you do other tasks.
Non-fiction travel writing
Fiction travel writing
Travel Inspiration books
Children's Travel Books
If you're looking for more travel reading inspiration, check out this comment thread in our Facebook group for lovers of travel.
Travel Themed Films
Of course, books aren't the only medium which allow us to travel from our own homes. Film is another way we can explore the world, and there are some fantastic travel themed films as well, which make for great viewing.
Some of these are based on true stories, whilst others are entirely fictional. Regardless, there are some great options in here which can serve as inspiration for a future trip, or just provide some travel based entertainment.
Here are just a handful of the movies we love:
As you can see, there are no shortage of movies about travel to inspire your wanderlust!
Travel Podcasts
If you like the idea of learning about travel by audio, you might want to subscribe to a podcast. These are usually regularly updated shows that you can listen to on any of your devices.
There are podcasts across a whole range of subjects, including travel. And of course, within travel, there's a whole range of podcast topics and shows to choose from, including family travel, budget travel, solo female travel, long term nomadic travel – the list goes on.
As you would imagine, there's a huge number of travel podcasts to listen to, and they're also free. So you have nothing to lose by trying a few of them to find one you like. Here are a few suggestions to get you started.
As you can see, there are plenty of podcasts to choose from, and there are thousands more out there to discover!
Live Webcams, 360 views, & Virtual Visits
If you want to explore a location at your leisure rather than on a tour, you have no shortage of options. There's a huge number of live webcams and virtual tours available at destinations around the world.
These range in what they offer, from 360 degree interactive tours of existing locations, through to webcams, virtual renditions of past locations, and more. You can visit natural wonders, museums, wild animal locations, zoos, parks, observatories, and more!
Here are a few options to consider, all of which are free.
As you can see, there's something here for most interests!
Decorate your House with a Travel Theme
If you love to travel, one great way to get a travel vibe even when you are at home is to decorate your home with a travel theme.
There are a huge number of travel themed home decor items out there, and you can go as crazy or understated as you like. The list of what is available is long, but just to get you thinking, there's travel themed bedding, wall art, throw pillows, globes, custom photo frames, tea towels, mugs, and more!
Maybe it's just a few items to remind you of a trip, or perhaps you want to theme a room in a travel style. Or, you really love travel and want to give your whole home a travel makeover!
Whatever direction you want to go, we think you'll find some products to suit.
We have some favourite travel themed items we decorate our own home with. We love our wall map pinboard for example, which lets us plan future trips and remember past trips. We're also big fans of these travel themed wall decals, which add a cool travel theme to the wall of any room, and Jess loves her French inspired trinket dishes.
For more ideas, check out our comprehensive travel inspired home decor post, which has over 75 ideas for home decor items covering every room in your home!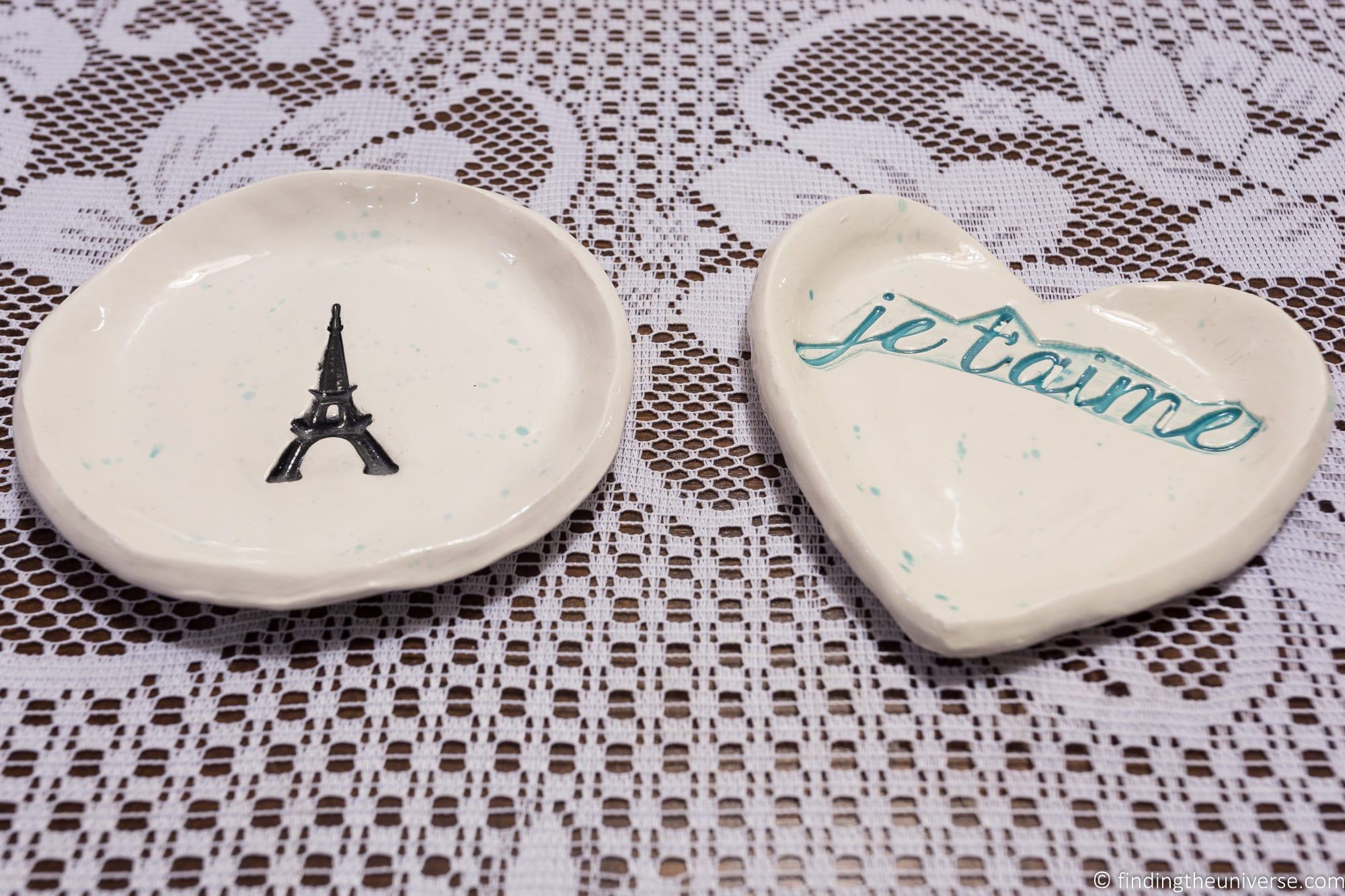 Through Cooking
For many travelers, experiencing the food of a country is one of the highlights of a trip. Whether it's pizza in Italy, curries in India, or the comfort food of the USA's southeast, food has a way to transport us to a destination. Sometimes, just eating a dish we've experienced in a place can take us right back there!
If you can't travel to a country, that doesn't mean you can't enjoy its food. You can do this either by going out to a restaurant, or by learning how to recreate some of your favourite food experiences from your travels yourself.
Learning how to cook different dishes from around the world can be a really fun experience, and one you can involve your whole family in. You get multiple benefits – a new meal to add to your cooking repertoire, a fun experience everyone can join in on, an opportunity to learn about a culture through its food, and of course, a tasty meal to eat at the end of it all!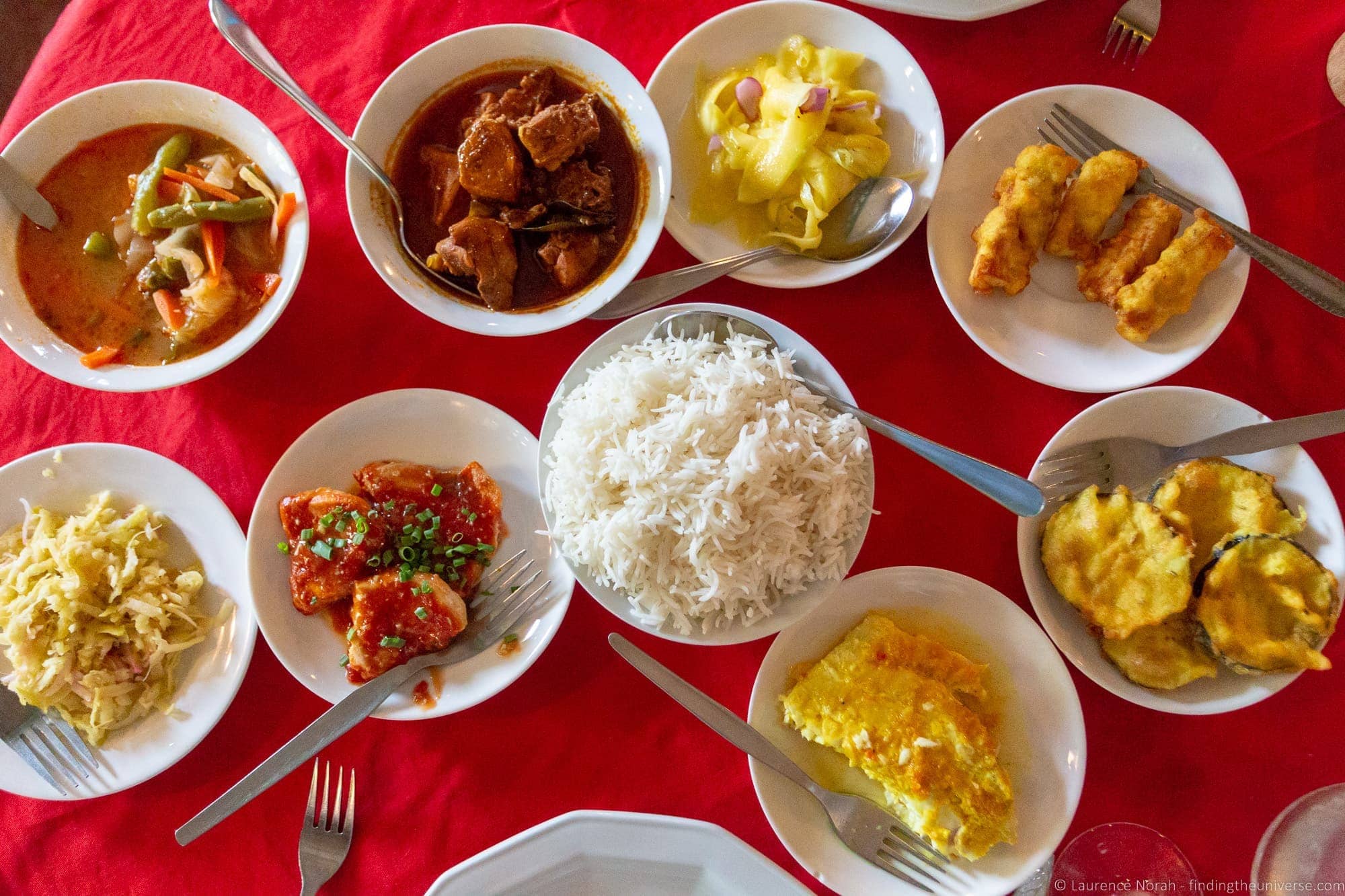 There are lots of ways to learn how to cook different dishes from around the world. To start with, there's no shortage of cookbooks focused on the foods of different destinations. Some of these provide recipes from around the world, whereas other may focus on one country or region. Here are some to consider.
You can also check out Youtube cooking channels or TV shows about food. If you have cable or a streaming service subscription, you probably get at least one channel focused on food and cooking.
There are also lots of specialist food blogs, such as this one focusing on the food of the Seychelles, or this one focusing on Italian dishes.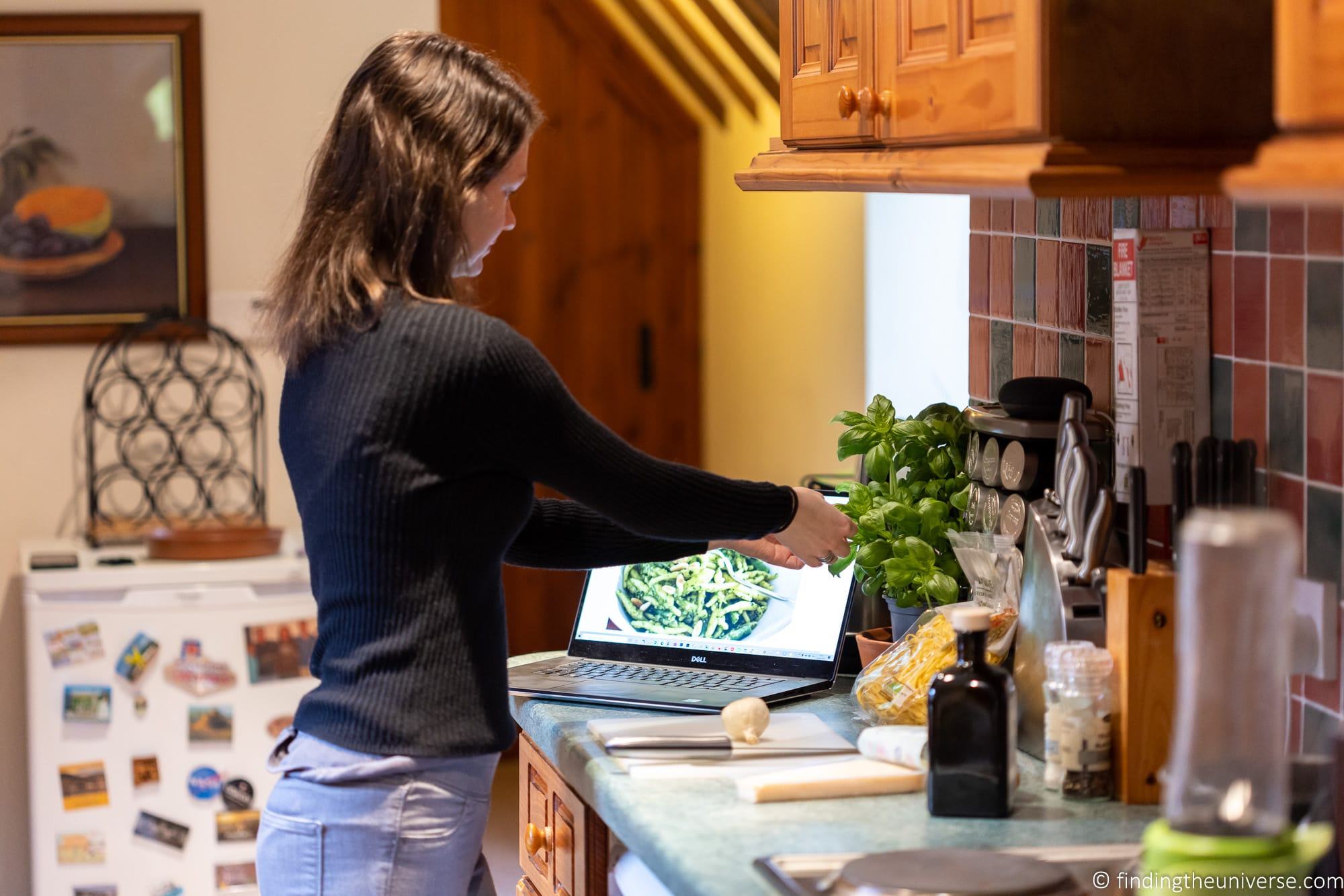 We're fairly sure that you'll have no trouble finding information to recreate delicious meals to take your taste buds on a journey!
Plan a Future Trip
Just because you aren't traveling right now, doesn't mean you won't ever travel again. So one way to fulfil your wanderlust might be to spend some time planning a future trip.
Planning a trip, especially one of the independent trips we enjoy the most, can be quite a lot of work, but also a lot of fun. You have to figure out exactly where you want to go, everything you want to see, any transport requirements, and plan where you'll be staying. Then there's what you'll likely do each day, and of course, you'll probably want to start thinking about potential dining options as well!
If you're planning on travelling with others, perhaps friends or on a family trip, then you're also going to want to discuss their interests and priorities for the trip as well. In our experience, group trips work best when everyone is involved in the planning from the beginning.
The trip you choose to plan can either be a real trip you plan to take in the near future, or you can have fun and put together a fantasy trip.
When it comes to trip planning, obviously we're a little biased and would recommend you check out a travel blog to help. We have two, this one and Independent Travel Cats, both of which have content on number of destinations around the world, whether you're planning a city break or a road trip.
Of course, travel blogs aren't the only option when it comes to trip planning. We also love to use guidebooks, including the Rick Steves series, Lonely Planet and Insight Guides.
When it comes to the logistics of planning a trip, we like to use Google Drive for collaborative documents, Google Maps for putting together trip routes and sightseeing lists, and we have an extensive list of other tools we use for travel planning here.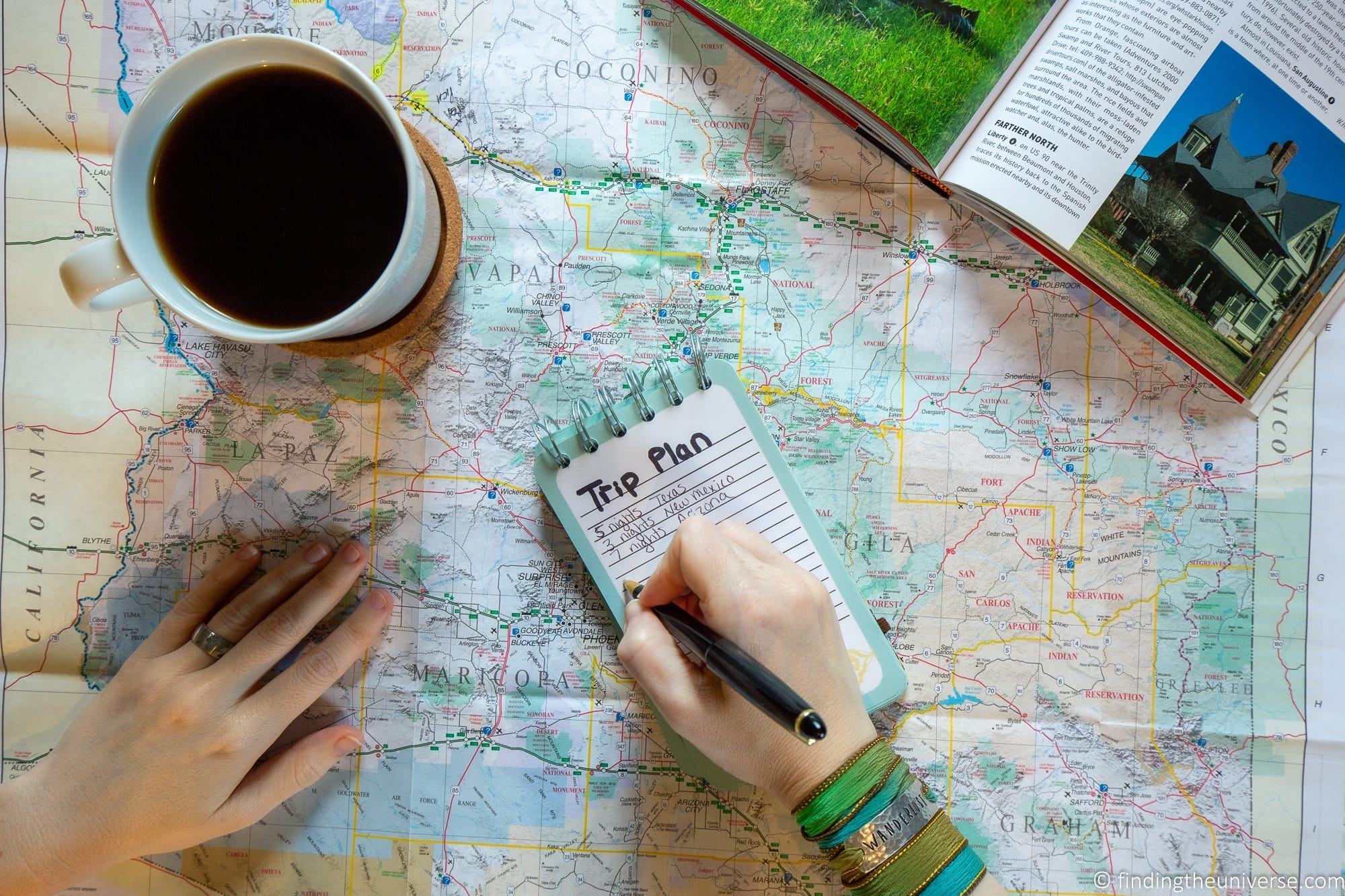 Travel in Video Games
Not all travel has to be in the real world. You can take a virtual adventure in a video game, either to explore a representation of a real world location, or to tackle entirely different realities.
I've been playing video games since I could hook up a game console to a TV, and have spent thousands of hours in virtual worlds. There's truly a video game for everyone, whether you want to visit distant galaxies, or take a virtual walk in a walking simulator (yes, this is a thing).
Here are some suggestions to get you started:
Of course, this is just scratching the surface of what's available when it comes to video games that can take you on a journey, but hopefully it gives you some inspiration and a good starting point for your search.
Revisit Old Travel Photos, Videos, & Memories
When we travel, we often take a lot of photos of our trips. Sometimes we collect souvenirs as well as mementos.
A fun way to go on a virtual trip is to revisit an old adventure you've had, and a great way to do that is to look through the photos, videos or travel travel journals you have from past adventures, as well as the items you bought when traveling.
This can be a really nice way to feel a little like you are traveling without leaving the house. Looking at old travel photos and videos, which are often collecting dust (be that real or digital!), is a lovely way to transport you back to a trip.
If you went on the trip with someone else, you might like to connect with them and go through the memories together. This way you'll remember the moments you experienced together.
This can also be a good opportunity to consider turning some of your digital memories into physical mementos of your adventures, which can make for a fun home based travel themed project.
One easy way to do this is of course just to order prints, but there are lots more ways to turn your photos into physical items. From personalised mugs to custom throw blankets, there are loads of ways to turn memories into reality. See some more ideas in our guide to travel home decor.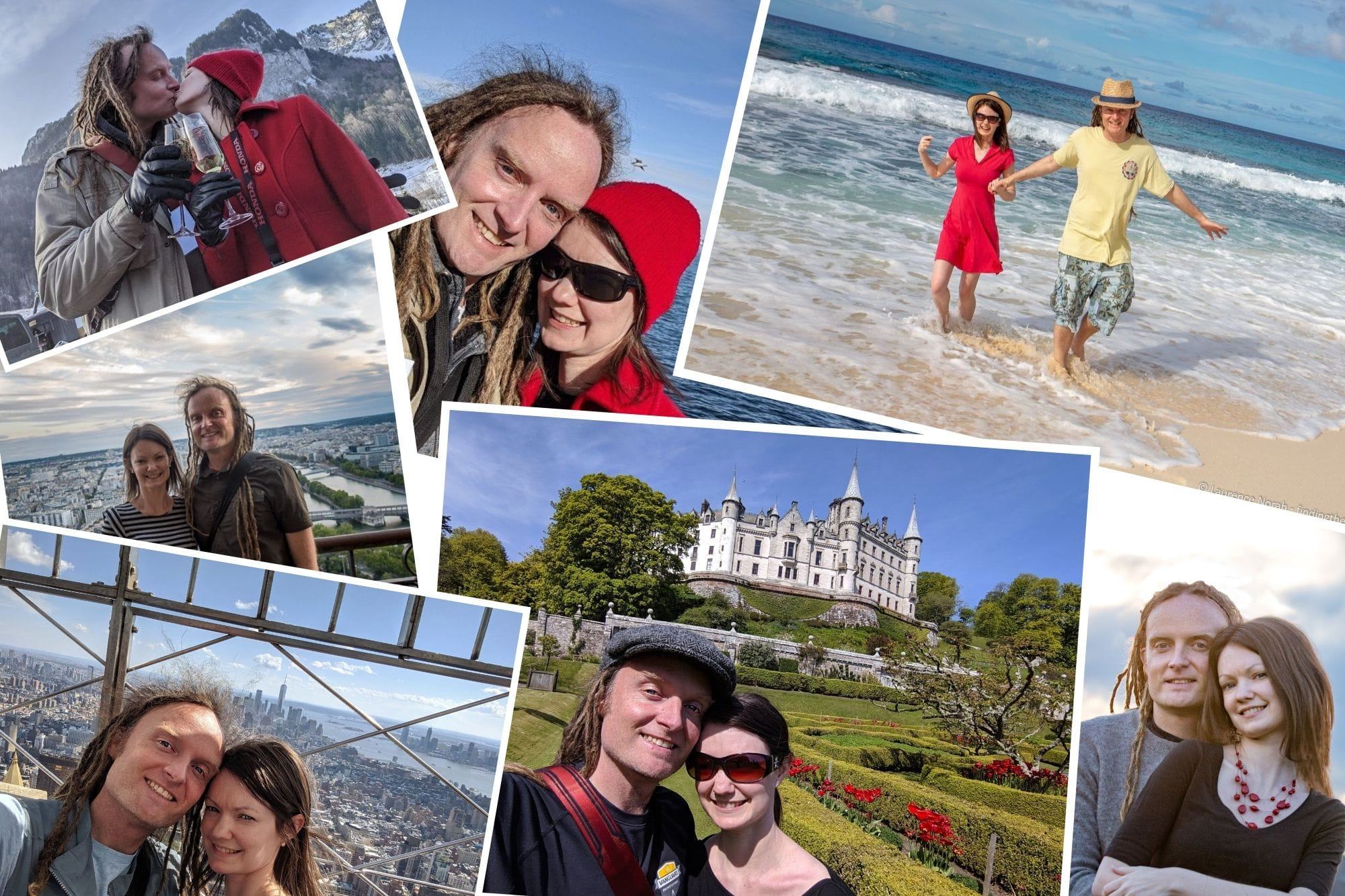 Virtual Reality
If you want a more immersive travel experience than can be achieved via a computer game, movie or TV show, then you might want to check out a virtual reality experience instead.
There are two main types of virtual reality system that you can get. First, you can get a specialized virtual reality headset like one of the Oculus systems. Some of these work standalone, whilst other require a high end PC to get good results. This will definitely get you the best VR experience.
Another option is to get a headset which supports your smartphone like this or this. Since most of us already own a smartphone, and these tend to have motion sensitivity and high resolution screens, this can be an inexpensive way to experience virtual reality content.
However, the experience is definitely not as good as a dedicated system. The quality will be lower, there are no cameras to support interacting with real world environments, and you don't get the advanced controllers that you get with a dedicated VR system. Support for these is definitely waning as manufacturers focus on the dedicated VR headset market.
Whatever option you go for, when you have your virtual reality solution you are going to need some content to view.
If you have a dedicated headset, then a good starting point is Google Earth VR, which will let you explore the world through Google Earth using your headset. Almost as good as being there!
If you have a smartphone solution, check out Google Street View which includes support for smartphone based VR.
Of course, there's lots more content you can explore in VR, from rollercoaster rides on Youtube to the ceiling of the Sistine Chapel in the Vatican City. You can even take a virtual vacation in the Vacation Simulator game for VR!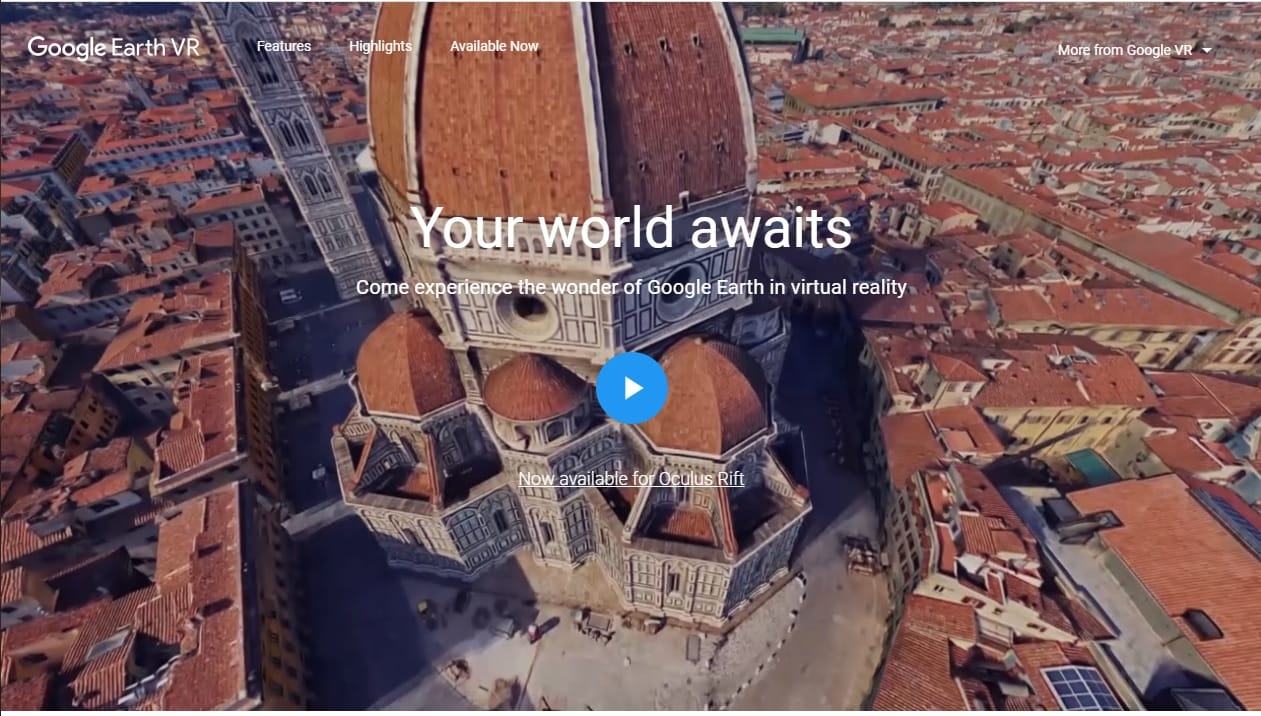 Backyard / Home Camping
Taking a camping trip is a popular vacation option, and is particularly popular as a family travel option. Sometimes though, we might not be able to travel to our favourite camping spot.
All is not lost though! You can recreate the fun of a camping adventure in your own home.
If you happen to have a yard or outdoor space, then you can definitely take advantage of this area to pitch a tent, have a BBQ, and generally take part in all the fun camping activities you would do at a real campsite. In some ways it's even better – you have access to your own bathroom, and if the weather turns bad you can always just go inside!
Even if you don't have your own outdoor space, you can still recreate your own camping experience. Just set up one of your rooms as a campsite! You might have to be creative with your tent construction as most home floors don't work so well for pegs, but as it's unlikely to be windy indoors you can probably get away with a slightly less robust solution. And if you don't have a tent, you can make a DIY camp out of some sheets and blankets!
We appreciate that camping at home might not be exactly the same as camping at a remote wilderness location, but this can definitely be a fun experience, especially if you have kids.
Travel TV Shows
There's no shortage of TV shows for you to enjoy and get a travel fix from. These range from spectacular wildlife documentaries, through to television dramas that will make you fall in love with a destination, through to stories of adventure.
So whether it's travel inspiration you want, a good story, or just to explore far flung corners of the globe, there's a TV show for you. Here are some to think about.
Naturally there are thousands more shows to choose from that include elements of travel, allowing you to explore the world from the comfort of your own couch. Many TV shows are also family friendly and educational, so your kids can learn as you watch as well.
Learn a New Skill for Travel
One great way to spend your time in anticipation of a future trip is to learn a new skill that you can use on the trip. This is also a good stay at home activity that you can involve your whole family in together if you wish.
Learning a language for example is a great way to prepare for a trip. This might be a language you started learning at school but have since let lapse, or a language that you know will come in useful on a trip you are already planning. French and Spanish are popular options, but there's no shortage of languages in the world you can learn.
There are plenty of different ways to learn a language. There are free platforms like Duolingo (ad-supported, paid version available), and more known language programs like Rosetta Stone.
As well as a language, there are other useful skills you can learn to enhance your trips. We all love to take photos when we travel, so learning how to improve your photography can help you capture better memories of your adventures. It's also a useful skill for all sorts of other events, from family gatherings to events.
Again, there are lots of way to improve your photography while at home. For example, we have lots of free content on our blogs all about photography. Get started on our photography tips page for a range of photography articles.
If you want to take your photography to the next level, then you might prefer a more structured approach to learning. We run a comprehensive online photography course which will teach you everything you need to know about photography across 10 weeks. We've already helped over 2,000 people improve their photography, and would love to help you do the same. You can see that here.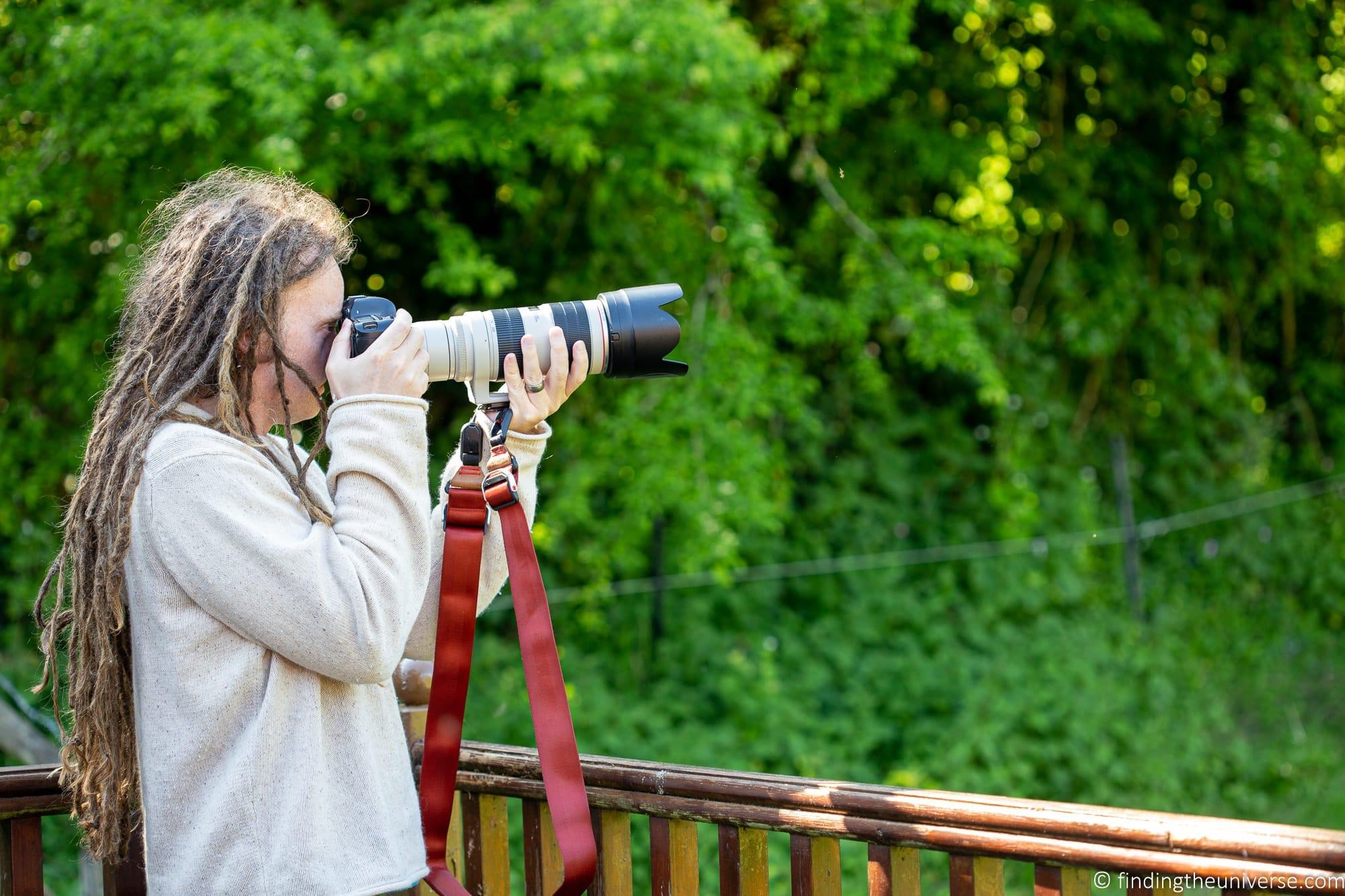 Set up a Relaxation Zone
Many of us travel to get away from it all and relax, and spa holidays are a very popular option for achieving this goal.
However, a spa holiday can definitely be an expensive option, and it might not be something your budget stretches to on a regular basis. And even if it does, wouldn't it be nice to be able to recreate that experience at home anyway?
Well, why not set up your own home relaxation zone?
This can be a place of retreat for you and your family. It can be a specific room in your house, perhaps a spare bedroom where you can read and relax or a bathroom that you can set up for an at-home spa experience. If you have an outdoor space and the climate is suitable, you can also designate an outdoor space. Consider a garden area with flowers and herbs from different parts of the world.
It's probably a good idea to have some ground rules for use of the space, and to fill it with some items to make it relaxing. For example, you might consider making it a devices free zone, with minimal talking allowed, and a focus on calming activities like meditation, yoga, or reading. Consider using fragrance candles or reed diffusers to create a calming environment that emulates that which you might find at a real spa.
Participate in Travel Forums, Facebook Groups, and Chats
Just because you're not travelling right now doesn't mean you can't indulge your love of travel with like minded individuals! A great way to do this is online, either in travel forums, in Facebook groups, or in group chats devoted to travel.
There are a number of popular travel forums online. These include the long running Thorntree forum by Lonely Planet, the Rick Steves Travel Forum, and the Travelfish forum which focuses on travel in Asia.
If you would prefer to discuss travel on a platform like Facebook, then there are lot of options here too. We even run our own travel Facebook group where you can talk about all things related to travel, including sharing stories of past trips and helping others plan upcoming trips. You can join that here.
Set up Online Video Chats with Travel Loving Friends and Family
Do you have friends and family who love to travel? Maybe you've travelled with friends or family in the past, or plan to in the future. Or maybe you just know folks who love travel as much as you do.
If so, a great way to rekindle your love of travel is to connect with them for a chat. As well as being a lovely way to catch up, this will also give you a chance to talk about travel with a like minded individual. You can talk about trips you've been on, discuss potential future trips, share stories, and generally pass an amenable time.
There are a wide range of platforms that allow for free video chats, including Skype, Facetime, Facebook Messenger, Whatsapp, and Google Duo. There are also platforms designed to host more people at once, such as Facebook's Messenger Rooms and Zoom. Whatever you choose, just make sure everyone on the call can use it (some products like Facetime for example are for Apple users only).
If you are planning on hosting a call with multiple participants, it might be an idea to appoint a host, or come up with a loose agenda, so everyone can get the most out of the call.
Travel Themed Subscription Services
If you want a regular dose of travel themed inspiration in your life, one option is to sign up to a travel themed subscription service of some kind.
These are available across a range of product types, and you might find that one of these options replaces an existing service you use with one that is more travel oriented.
Here are some travel themed subscription services we think you might enjoy. These cover all sorts of things, such as food, art, souvenirs, books, spices, handicrafts, beauty products etc. They cover a range of destinations, and some are aimed specifically at kids to start kindle their curiosity in the world.
Always check when subscribing to any of these services where they ship, and be aware that you might be liable for customs and import taxes if you sign up to a service outside your home country. For this reason, we recommend trying to find a local service where possible.
An International Penpal
Travel is often about the people we meet and the experiences we have with them. Learning about different cultures through others is often one of the more rewarding parts of our travels.
The good news is that you don't have to travel to have contact with people from around the world. You can find a Penpal, and exchange letters or emails with folks in different places.
There are a number of services to help you find a Penpal, such as Penpal International, Penpal World and International Pen Friends. There are also dedicated sites for children and students to find a Penpal, such as Students of the World.
Of course, as with any service like this, always be very careful about who you give your personal information out to, and if you want to get your kids involved, ensure they understand the principles of staying safe online.
Music and Dancing
Have you ever heard a song come on and been transported back to a memory where you heard it playing? Music, like food, has a powerful ability to stimulate our memories.
With this in mind, you might enjoy listening to music that originates in a destination you've visited, or of a destination you plan to visit. A good example of this might be bagpipe music, which for me is impossible to listen to without thinking of the stunning vistas of Scotland.
Other songs might evoke a road trip, such as the songs about Route 66 in the USA. You can also get world music to relax to, or music that showcases the sounds of a continent.
It's not just music of course. Dance is a hugely important part of many cultures around the world, with different types of dance associated with places and people. Learning a dance of a destination you have visited or plan to go can be a fun way to learn more about the culture, as well as potentially connect with other like minded people.
You can learn to dance at studios in locations around the world, or you can do it for free at home using some of the many online dance class videos. There's also the side benefit of getting a workout whilst you learn!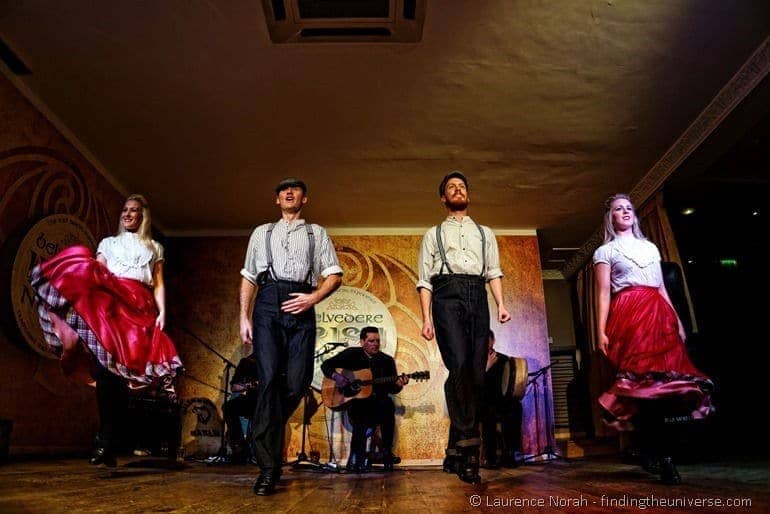 Further Reading
That's it for our detailed guide to how to travel from home. We hope that some of these suggestions have given you some ideas for how to travel without leaving your house, be that on your own or as a family.
Before you head on, we also have some other resources we think you might find useful for planning future trips.
And that's it! As always, we hope you found this guide useful. If you have any thoughts on the policies above, or more tips on how to travel from home, just pop them in the comments section below.