Editing photos is one of the key parts of any photographer's workflow. But it can also be one of the more frustrating parts, because photo editing software tends to be resource hungry. This means you need the right tool for the job, and picking the right laptop for photo editing is important.
Whilst a high-powered desktop is often the tool of choice, this isn't going to work for everyone. This is especially the case if you travel a lot like I do, or just want something that you can take to a coffee shop for some work.
With this in mind, I wanted to put together a guide to the best laptops for photo editing. I will cover a range of laptops with a variety of capabilities suitable for a wide range of budgets.
There are a number of factors to consider when picking a laptop for editing photos, and I'll cover each of these factors in detail. Then I'll provide a list of the best laptops for photo editing across a variety of budgets. This is based on my personal experience with photo editing on a range of laptops, as well as my background in computer technology.
What to Look for in a Photo Editing Laptop
Editing photos takes a powerful computer. This is especially the case if you are shooting in RAW, or performing advanced noise reduction, as the large amount of data you have to process can be a real workout for a processor, and the laptop system as a whole.
It's important therefore that you know which components are the most important in terms of improving photo editing speed.
I also know that computer terminology can be as opaque as photography terminology, and companies love to throw around marketing buzzwords to make products seem appealing. Luckily, I have a degree in computer science and have been taking photos since 1993, so hopefully I can help you make sense of all this.
To help you out, I'm going to go through all the key specifications you need to be looking for when shopping for a photo editing laptop, why they are important, and the ideal specification you should be looking for.
These specifications will also work for other types of creative work that require a lot of computing power, such as a laptop for video editing.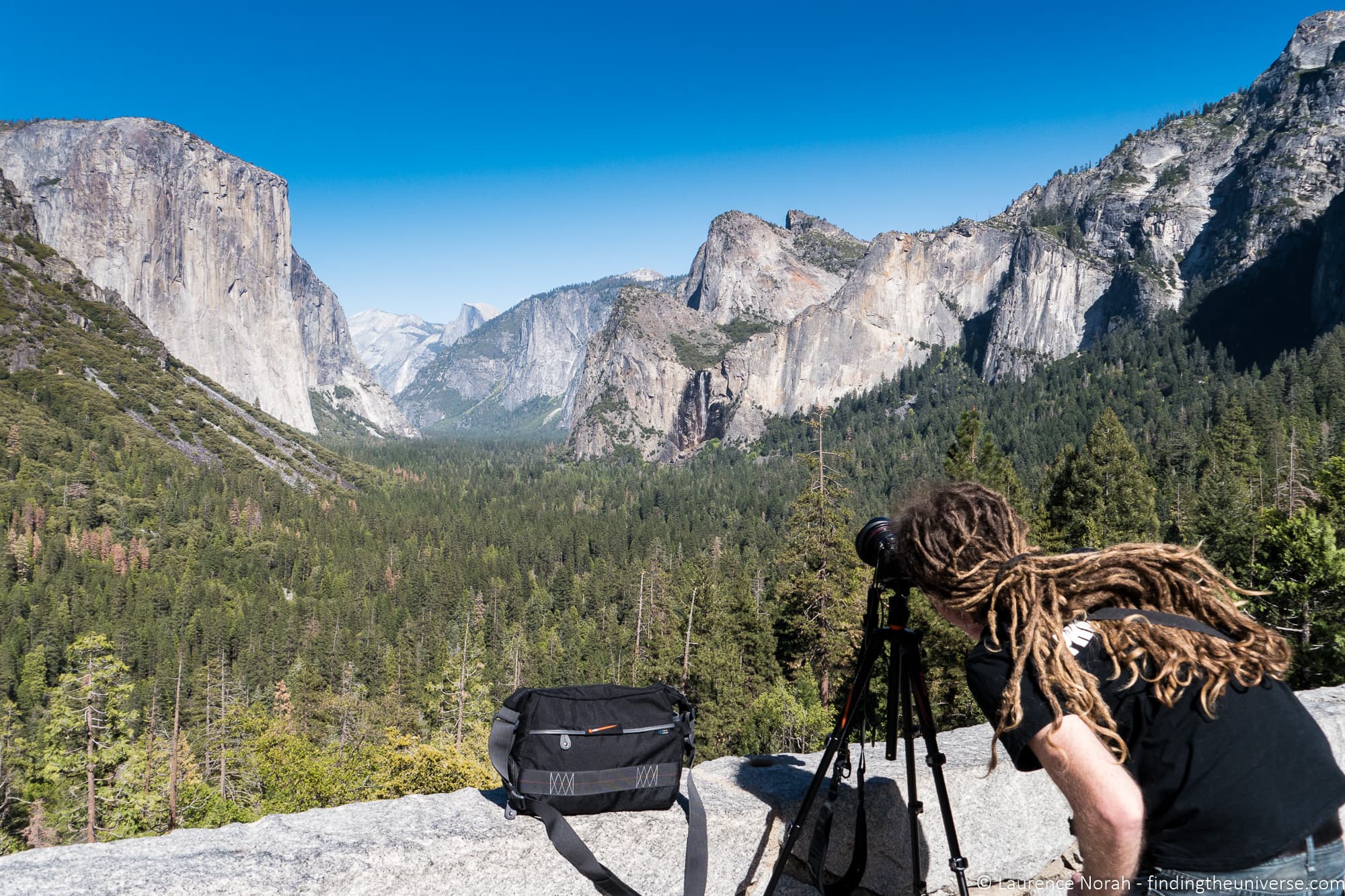 Processor for Photo Editing Laptop
Often described as the brain of a computer, the processor is one of the most important components to look for in a laptop or any type of computer. Officially referred to as the CPU, or Central Processing Unit, the processor is basically what makes your computer tick.
Whenever you do anything on your computer, the CPU is what makes your instructions happen.
When it comes to editing a photo, a lot is happening in your computer. Data from your mouse and keyboard inputs have to be read and translated to on-screen feedback.
Any changes you make to the image in your photo editing software have to be processed, which usually involves complex math, as well as reading and writing to your filesystem to save those changes as you go. The changes also have to be displayed on your screen.
Basically, the CPU does most of the heavy lifting in your computer. The more powerful the CPU, the more responsive your computer will be, and the faster you will be able to edit your images.
There are two main brands of processor in the majority of laptops, those made by Intel and those made by AMD. In addition, as of 2020, Apple laptops have started to come with an Apple developed processor – the M series. Prior to this, they shipped with Intel processors.
Processors come in a wide variety of specifications and speeds, and there are different types of processor for desktop and laptop computers.
The main reason desktops have different processors to laptops is heat and power. The energy required by a CPU to do its work is given off in the form of heat, and higher-end desktop computers have room for larger fans that let them dissipate that heat. This means they can be more powerful.
Laptops only have so much room for fans and heat dissipation, so laptop specific CPUs are lower power so that they don't overheat.
When it comes to processors, in our opinion, Intel currently produces the best processors for photo editing for non-Apple laptops. If you are buying an Apple laptop, go for the versions with the M2 processors as they are specifically designed for Apple software and optimized for creative tasks like photo editing.
Intel's naming convention, however, leaves a little to be desired, and the fact they don't seem to stick to a system from one year to the next doesn't help.
As an example, an Intel processor may be labelled as an i7-10550U.
Below, I will explain what this means and what to look for in a processor when buying a laptop for photo editing.
Core version: The first two digits in the name refer to the core version. These are always marked with the letter "i" followed by a number. For example, i3, i5, i7 and i9. The higher the number, the faster the processor. For photo editing, we advise a Core i5 or higher.
Processor generation: The processor generation relates to how new the processor is. Intel released its first-generation processor in this naming convention in 2008. The first number after the hyphen is the generation, for example, the i7-10550U is a tenth-generation processor.
10th generation processors (10xxx & 10xx) were introduced to laptops in late 2019, 11th generation processors (11xxx) in late 2020, 12th generation in early 2022 and 13th generation in early 2023. 14th generation chips are due in late 2023 / early 2024.
Essentially, once a year there's a new generation, give or take a few months.
For photo editing, we recommend a 12th or 13th generation processor.
These launched in early 2022 and brought about a fairly big generational leap in performance compared to previous generations like the 9th, 10th and 11th generation processors.
There wasn't much of a jump from the 12th to 13th generation processors, so either would be good. That said, if you are investing, you might as well get the latest generation if thé prices are similar.
The reason for the leap is that Intel changed the way they design their processors from the 12th generation onwards.
As an aside, all modern processors feature multiple "cores", which is where the processing is done. In a sense, each processor is basically a series of lots of smaller processors, each of which can handle a task. For applications that support multiple cores, which is most applications, having more cores means the system can handle more tasks in parallel.
Unlike previous processors, 12th and later generation processors from Intel feature two types of processing core. These are performance cores and efficiency cores. The performance cores are designed to use more power and run faster, whilst the efficiency cores run slower but are more battery efficient. The result is that the system can achieve both high performance and a longer battery life compared to previous processor generations.
12th generation processors started to appear in laptops around March 2022, with 13th generation processors appearing in around March 2023.
If you are looking at a Windows based machine we would strongly advise opting for one of these models, as there are some good performance and battery life gains from the new architecture.
Processor speed: The three digits after the generation for most 10th, 11th and 12th generation chips roughly refer to the speed of the processor. The higher the number, the more powerful the processor. For example, an i7-10550U is less powerful than an i7-10650U (bold for emphasis).
For some chips, Intel has changed its naming convention. In this case, the first two numbers are a 10, indicating 10th generation. The third number refers to processor speed, so a i7-1068 is faster than a i5-1035. For photo editing, faster is better.
Processor type: The final letter or number of the processor is very important for laptop processors especially, as it defines the product line. This will give you an idea of what the processor is designed for and thus its capabilities.
Most 10th, 11th, 12th, 13th and 14th generation Intel processors also have a letter after the number, which might be a "U", an "H", an "HX" or a "Y".
A "U" for example is generally designed for ultraportable laptops, as it puts out less heat. The "U" stands for Ultra-low power.
An "H" and "HX" processors are high performance units, usually destined for larger high-end laptops with more room for cooling. The "H" stands for high performance graphics, although this is more of a relative term. A discrete graphics card will perform better for graphically intensive tasks, as explained shortly. The "HX" processors are the highest performance class available.
There are also a number of other letters, including "Y" for "Extremely Low Power". This is a fanless design, meaning it puts out minimum amounts of heat, but is also very low power.
For some processors, the letter has changed to a number, and it's the fourth number you want to look at. For example, with an Intel i7-1068 – the 8 tells you this is a high-performance processor, similar to the H other chips. A lower number like an Intel i7 1060 would be a lower performance processor similar to the U in the 8th/9th generation chips.
Intel also produces Celeron and Pentium chips, but these are very budget-minded processors, and we would advise against them if photo editing is a primary concern.
For photo editing on a laptop, we'd advise at least a "U" category, and ideally a "P" or "H" category, or at least a "5" or ideally an "8" for 10th generation chips.
Finally, you will also see talk of processor speeds and core counts. Generally, the higher the processor speed, the faster it will be. The higher the core count, the more it can achieve in parallel (although check the types of cores when looking at the 12th generation processor models).
However, it is usually easier to go by the specific model numbers, as these will tell you everything you need to know. If you're interested, you can see all of Intel's processors here.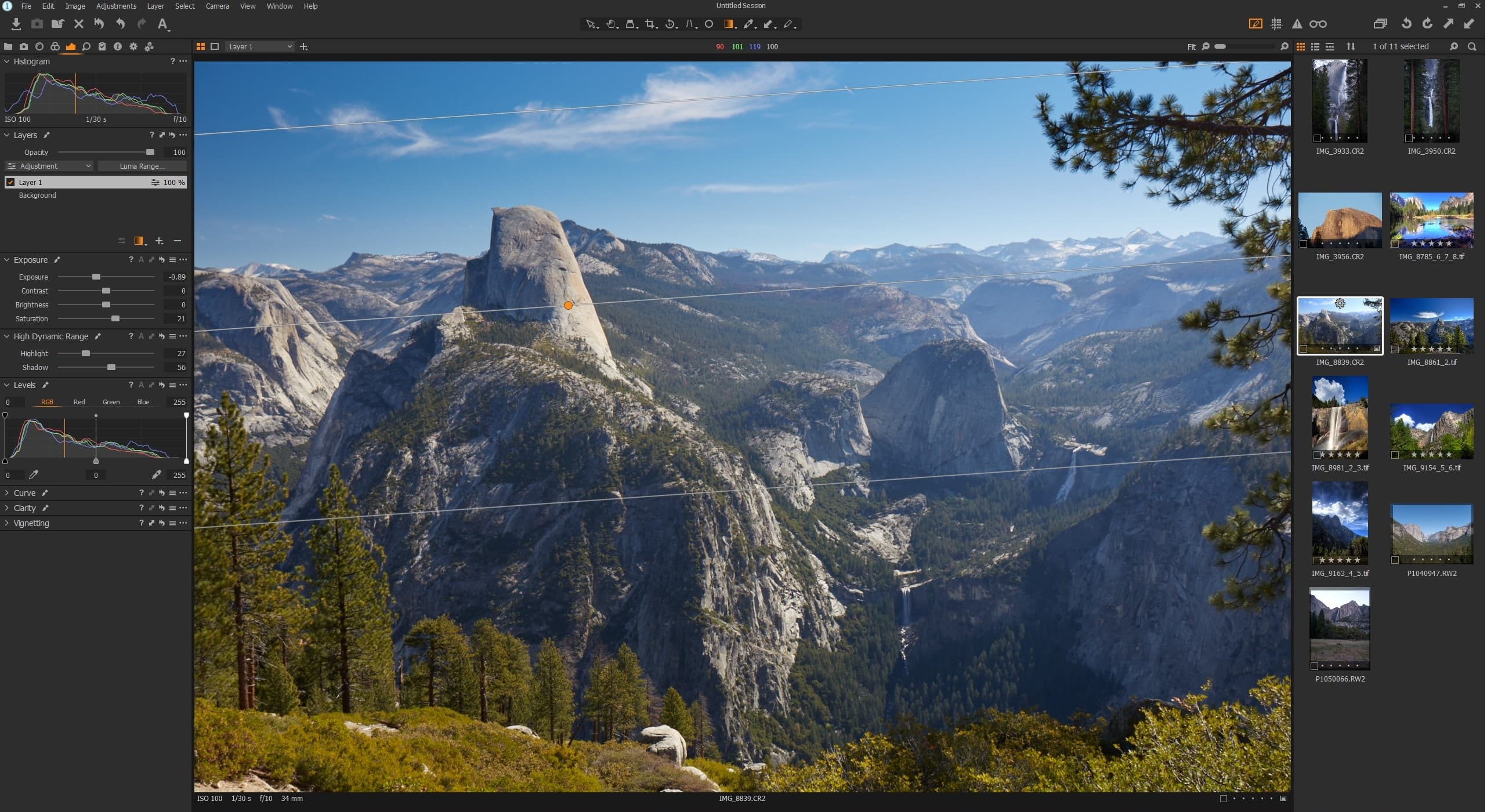 Hard Drive Type and Capacity
The hard drive inside your laptop, also referred to as a hard disk or disk drive, is where all the data is stored. Normally this data is referred to as individual files. For example, a photo would be a file on the hard drive.
Other types of files include word processing documents, program files (needed for operating system and programs to run), and music files.
There are two main types of hard drive, solid state drives (SSDs) and mechanical hard drives, which are usually just referred to as hard drives or hard disk drives (HDDs).
Mechanical hard drives are an older technology that involves fast spinning disk platters that are read by magnets. They have the advantage of being able to offer very high capacities for relatively low prices, and the disadvantage of being slower and more prone to failure.
Solid state hard drives are more like flash memory cards. There are no moving parts, and so they are far less likely to fail. They are also much faster when it comes to reading and writing data. They are however more expensive.
Hard drive capacity is measured in terms of bytes. The bigger the number, the more you can store on the drive. The numbers these days have gotten very large, so the number of bytes is often referred to in terms of Megabytes (a million bytes, or 1 MB), Gigabytes (1,000 MB) and Terabytes (1,000 GB).
To give you an idea of what these mean, an average RAW image file is between 20 and 50 MB. So if you have 10,000 image files, you would need between 200 GB and 500 GB of storage space.
SSD drives are usually between 128GB and 2048 GB (2 TB), whilst mechanical hard drives are available from 512GB up to around 10TB.
In a photo editing laptop, an SSD will make a huge difference. An average mechanical drive can read data at around 50 – 100 MB / second. That might sound fast, but an SSD can manage speeds from 500 MB to 2,700 MB / second!
When a computer is editing photos, a lot of data gets read to and from the hard drive. To make your photo editing application, and operating system in general, more responsive and faster, we recommend getting a laptop with an SSD hard drive. We would recommend a minimum capacity of 512 GB for photo editing, and ideally 1TB.
Note that some laptops come with multiple hard drives, especially the gaming focused laptops. This is because games can take up a lot of space, and large SSDs are expensive. So to keep costs down, a gaming laptop will often come with a small SSD for the operating system and program files, and a larger slower mechanical hard drive for the game installation files.
This slower drive can be useful for photographers as it provides additional photo storage space, and saves you having to carry an extra external hard drive around.
RAM
RAM, which stands for Random Access Memory, is the other type of memory that your computer has. Whilst a hard drive is used for storage, and doesn't lose its data when you turn the power off, RAM is volatile.
This means that when you turn your computer off, the data in the RAM memory vanishes.
So what is the point of RAM? Well, it's incredibly fast. In the day-to-day operations of your computer, the RAM is where the processor stores the data it actually needs to use from moment to moment. So if you are editing an image file for example, the image file data will be read from the hard drive and stored in the RAM.
RAM is really fast. Read and write speeds are in the region of 7500 MB/second.
Of course, that speed comes at a cost, and RAM is much more expensive per gigabyte than either an SSD or hard drive.
Modern laptops generally come with between 8GB and 32GB of RAM, with some higher end models configured with as much as 64GB of RAM.
For photo editing, the bare minimum RAM you will want is 16GB. This is because when the computer is running, as well as the photo you are working on, you will also have the operating system and various programs taking up RAM.
For a long time I recommended 16GB as the sweet spot, but over the years Id would argue that this isn't enough any more for photo editing.
So whilst 16GB is going to be manageable, you will get better performance with 24GB, and even better performance with 32GB in many cases.
When the computer runs out of usable RAM, it has to spend precious time writing data out of the RAM and back to the hard drive. More memory means this will happen less frequently, and your computer will run quicker.
You will have noticed this with your own computer – if you run too many programs at once, the computer might slow down. This is because the computer runs out of RAM, and has to spend time writing programs out of memory to the hard drive as it goes. This is also why a computer might seem faster when you start it up, as there is plenty of memory available.
If you plan on editing very large images, such as panoramas, or stacks of multiple shots, then you will benefit from more memory in your photo editing laptop. In addition, if you use multiple photo editing applications in conjunction with each other, like Lightroom and Photoshop, having more RAM will definitely make a difference.
For these specific situations, 32GB+ will improve performance, as the laptop will be able to load the huge image files and your applications into RAM.
For most other photo editing, 24GB will suffice, although in my experience if you have more RAM, Lightroom will use it!
Note that in many case the RAM is user-upgradeable in a laptop. So if a manufacturer is trying to charge you an unnecessarily large sum for a memory upgrade when you are configuring it, see if it's possible to upgrade the RAM yourself.
This will often work out to be cheaper and is generally a pretty simple process. I recently upgraded my photo editing laptop from 16GB to 64GB for around $100, which was a massive jump and Lightroom is now running much more smoothly.
Graphics Card
The graphics component of a computer is responsible for what appears on your computer's screen. There are two main options for this: an integrated graphics card or a discrete graphics card.
An integrated graphics card just means that your CPU is going to handle all the graphics tasks. For most users, this is fine.
However, some applications can take advantage of a more powerful graphics card to accelerate certain tasks. And whilst playing games is usually the reason people want a discrete graphics card, modern photo editing applications and noise reduction tools can also take advantage of a discrete graphics card to accelerate certain functions.
This can make a big difference to photo editing, so we would pick a laptop with a discrete graphics card if possible. These are usually manufactured by either nVidia or ATI/AMD.
Our recommendation would be an RTX model graphics card from NVIDIA, either the 30XX or 40XX series like the 3060 or 4060 models. With NVIDIA graphics cards, the bigger the number the better the card, with the first number representing the generation, and the last two numbers representing the speed of the card.
It is worth bearing in mind that a discrete graphics card uses more power, and will make the laptop more expensive.
So whilst it is certainly useful, if portability, battery life and budget are key considerations, you might want to skip the discrete graphics card. It is certainly nice to have, and will improve performance, but it is not absolutely critical.
Screen Size and Resolution
Picking a screen size is important when it comes to photo editing. Laptops are available in a wide variety of screen sizes, generally falling between 11 inches and 17 inches. That measurement is taken diagonally, from bottom corner to the opposite top corner.
While screen size is a personal preference, a larger screen can make editing a lot easier as you will get a clearer view of the image, and the various tools that you use in your photo editing application will be easier to access.
On the flipside, a larger screen will require a larger and heavier laptop. We would suggest that a 13″ or 15″ laptop would be the ideal compromise between usability and portability for most users.
If you plan to mainly work in one place, a larger screen size is nice to have, although you can also purchase an external monitor. See my guide to the best monitors for photo editing for some tips.
As well as the physical size of the screen, screens will also have different resolutions. The screen resolution refers to how many physical pixels make up the screen.
For example, a 1920 x 1080 pixel screen, also referred to as a high definition, or 1080p HD screen, will be 1920 pixels wide, and 1080 pixels high. In total, this is just over 2 million pixels.
It's also possible to get much higher resolution screens. These have the advantage in that the images will be sharper and clearer, and the disadvantage that the processor or graphics card will have to work harder. Higher resolution screens are also more battery intensive, and cost more.
For a photo editing laptop, we'd recommend a minimum screen resolution of 1920 x 1080, or 1080p.
Screen Type and Features
The technology that powers a screen also makes a difference when it comes to photo editing. There are a variety of screen panels available, including TN (twisting nematic), VA (vertical alignment), IPS (in-plane switching), and OLED (organic light emitting diode).
These are just different technologies that are used to display the pixels on the screen. TN is generally the cheapest, whilst IPS and OLED are more expensive.
IPS or OLED are the options we highly recommend for photo editing. These have greater viewing angles and the most accurate color rendition of the common screen types on the market. Having accurate colors on your screen is really important for photo editing, especially if you are selling your photos.
Speaking of colors, a monitor also has what is known as a gamut. This refers to the range of colors that a monitor can display. You want to make sure that the range of colors you see on your computer screen will match what most other users are seeing, as well as what your camera is recording.
For photography, you want a monitor that can display close to 100% of the sRGB color gamut. sRGB is the international standard used by the majority of cameras and computers out there.
As a minimum, we'd recommend 90% sRGB coverage, although as with everything, sometimes a compromise has to be made. For more information on color accuracy and monitors in general, see our guide to monitor calibration, and our guide to the best monitor for photo editing.
There are other features to consider when it comes to screens, including whether or not it supports touch input, which is useful for editing with a stylus, if that's your thing.
Weight and Physical Size
The weight and physical size of a laptop is very much up to you as the user, and what you think you will be doing with your laptop. If you will be moving it around a lot and having to carry it, then the weight and size will be more of a consideration.
If it will mostly sit on a desk, with the odd foray to a sofa or coffee shop, then weight and size may be less important.
Weight and size do tend to translate well to power. Physically larger laptops have more room for cooling fans and heatsinks, meaning they can fit higher powered components inside.
Smaller laptops, also often referred to as ultrabooks, have to use lower powered components due to thermal restrictions.
Ports
We're moving into the final stretches of what to look for when it comes to a laptop, and again, many of these things come down to personal taste and preference rather than being essential for photo editing.
However, you do need to consider some of these when comparing laptops to help you make a good decision.
Ports are the various holes in the laptop that you can plug external devices into. Most common are USB posts on Windows based laptops and Thunderbolt ports on Apple laptops.
Laptops may also come with other ports, including a headphone port, HDMI port, DisplayPort, or SD card reader port so you can read your camera's memory cards.
It may be that you have a specific requirement for a type of port. For example, you might want to hook up an external monitor for photo editing which requires a DisplayPort or HDMI adaptor.
Also, if you want to plugin in external keyboard, mice, or hard drives, you will need ports that match your devices.
Generally, the smaller the laptop, the fewer ports it will have. When it comes to photo editing, we advise that having the ability to hook up an external mouse and hard drive can be very useful.
Operating System
Your choice of operating system will very much be a personal preference. The 3 major operating systems are Microsoft Windows, Apple MacOS, and Linux. For this article, we are primarily focusing on Windows and MacOS.
For a long time, Apple was widely regarded as being the brand of choice when it came to digital editing for their superior hardware and software.
However, over time, the hardware and software capabilities across Microsoft and Apple devices have pretty much reached feature parity in terms of speed, and there will not be a great difference in speed between operating systems on equally powered hardware for photo editing.
Generally, Mac laptops are priced at a premium over comparable Windows devices, so you can usually get more value for your money with a Windows laptop. However, this is very much a personal preference and if you are used to an operating system, I would advise sticking with it rather than re-learning a whole new one.
If you are a Linux user, I suspect that you already know what you are doing. Many of the recommended laptops will also of course support Linux, but it might not be supported out of the box or by the manufacturer.
Best Laptop for Photo Editing 2023
Now that you know what to look for, we're going to list our favorite laptops for photo editing. This list spans a range of types of laptop, from lighter portable options through to heavier and more high-powered machines.
Note that many of these laptops are available at different specification levels. We have recommended a price and specification that we think will work for photo editing in most cases, although you can always upgrade or downgrade depending on your budget.
It's also important to remember that many manufacturers reuse the same naming in their laptops each year, and refresh the design and internals. So when shopping, make sure you are buying the latest model as it will have the latest technologies.
The easiest way to check if a laptop is the latest model is look at the CPU model number. This is the part that changes most commonly from year to year. We'd normally recommend buying a model with a processor released within the last two years for the best results. So for a photo editing laptop in 2023, consider a 12th or 13th generatior Intel processor.
It's also worth being aware that there can be slight differences depending on the geographic region you are in. We have based our recommendations on models available in the USA. Other regions may have slightly different components and configurations for the same laptop models.
We've ordered this list first by screen size, and then by price. Note that prices can vary, so the order might not always be exact!
Smaller laptops will suit those of you looking for more portability, whilst larger laptops will suit those of you looking for more power.
Microsoft have released a number of laptops with the Surface branding over the years. The Surface Pro is for users who want a highly portable device that also offers capable performance. The Surface Pro 9 is the latest model, released in late 2022.
There are a number of variants of the Surface Pro offering different specifications.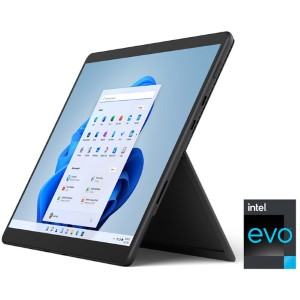 We'd suggest the sweet spot for price and performance would be the i7-1255U option with 16GB RAM and 256GB storage. All versions come with a 13″ screen, with an impressive 2880 x 1920 resolution.
The screen is also touch enabled, and with the Microsoft Surface Pen (sold separately), you can use the device like a graphics tablet. In fact, the Surface Pro is actually classified as a tablet, so to use it as a laptop you need to add in the Surface Pro cover. This is a snap in keyboard that costs extra, so bear this cost in mind when comparing laptops. You can buy the pen and the cover together here.
Overall, the Surface Pro 9 is one of the most portable options for photography editing on the go. The small screen size, necessity to add in peripherals, limited ports, and lack of discrete graphics card are all factors against it, but if portability is one of your primary concerns, this should definitely be on your shortlist.
Check latest prices on B&H here. Also available directly from the Microsoft store.
Key specifications: Intel Core i7-1255U, 256GB SSD, 16GB RAM, integrated graphics
Screen: 13″ 2880 x 1920 touchscreen with stylus support (stylus sold separately), 100% sRGB
Weight: 1.94lbs / 879g
I'll be honest, I've loved Dell laptops for as long as I've been buying laptops, and I currently use a Dell XPS 15 as my go-to travel laptop. Jess's first laptops were also made by Dell.
The Dell XPS 13 Plus is definitely one of the best ultraportable laptops on the market today, and the version we recommend is the 9320 model, launched in May 2022.
A variety of configurations are available, all of which feature Intel's 13th generation i7-1360P processor. Configurations include 16GB or 32GB of RAM and a choice of 512GB – 2TB SSDs.
Models are also differentiated by the screen, with either a 13.4″ 1920*1200 screen or a high resolution 4K 3840 x 2400 touch screen. An OLED screen is also available.
We actually think the model at the higher end of the range offers great value for money for the Dell XPS 13 Plus as you get fantastic specs, a lovely screen, and great performance in a relatively small and lightweight package.
It is not without its weaknesses though. It only comes with the newer USB-C port (although it does come with an adaptor for standard USB devices) and thunderbolt ports. It also doesn't have discrete graphics. For that, you'll want to look at its bigger brother, which is also in our list.
We recommend configuring and buying directly from the official Dell website. You might also get a good deal on the 2021 or 2020 model (the XPS 9310 & 9300) on the Dell Outlet store or Dell Refurbished store.
Key specifications: Intel Core i7-1360P, 1TB SSD, 32GB RAM, integrated graphics
Screen: 13.4″ 3840 x 2400 touchscreen with stylus support (stylus sold separately). 100% sRGB coverage.
Weight: 2.71lbs / 1.23kg

With a 14″ screen, the Lenovo Thinkpad X1 Carbon (Generation 11 model) sits between the higher end 15″+ laptops further on in our list and the more portable 13″ ultraportables. However, it is still remarkably lightweight given the larger screen.
As always, a variety of configurations are on offer. We suggest the i5-1355U with 16GB of RAM, 512GB SSD and 14 inch 1920×1200 Full HD display as it is a good balance between price and performance. Of course, different configurations are available, including a higher resolution 3840 x 2400 screen, faster processor, and more storage and RAM.
As this is an ultraportable rather than a high-end powerhouse, this laptop doesn't have a discrete graphics card.
Those of you who love the Thinkpad range but want a bit more power and screen real estate might consider the Lenovo Thinkpad X1 Extreme instead, which comes with a 16″ screen and the Intel H series processors, as well as the option for a discrete graphics processor.
Check latest price on Amazon here and B&H here. You can also configure and purchase the model you are interested in directly with Lenovo here.
Key specifications: Intel Core i5-1335U, 512GB SSD, 16GB RAM
Screen: 14″ 1920 x 1200 IPS screen, 100% sRGB coverage
Weight: 2.49lbs / 1.13kg

Asus are a well-known manufacturer of a range of PC components, and they also make a range of laptops. Their Zenbook range is designed to be portable and performant, and their latest model in the Zenbook range definitely ticks those boxes.
There are a range of models available in different screen sizes, and they come with the latest 13th generation Intel processors. We would recommend the Zenbook 14X OLED, model number UX3404VC, which was released in 2023.
We'd suggest the configuration that comes with the Intel i7-13700H processor, discrete NVIDIA GPU, 32GB of memory and 1TB of disk space. Note that there are different models of this laptop with similar names. So just be sure you pick the right one for the best performance.
Screen wise you can choose between a touch or non-touch OLED display. The main difference is the touch screen, which is optional. All the screen options offer a 2880×1800 resolution at 14.5 inches and have 100% sRGB coverage and even 100% DCI-P3 coverage.
Key specifications: Intel Core i7-13700H, 1TB SSD, 32GB RAM
Screen: 14.5″ 2880 x 1800 (optional touchscreen with stylus support, stylus sold separately). 100% sRGB coverage.
Weight: 3.44lbs / 1.56kg
If you liked the idea of the Surface Pro with the option of using it as a tablet, you might instead consider the Surface Laptop Studio 2.
This comes in a variety of specifications, but for photo editing we suggest the latest 2023 model with Intel Core i7 13700H processor, 32GB RAM, 1TB SSD, and 4GB NVIDIA graphics card.
You also get a 14.4″ 2400 x 1600 touchscreen monitor with stylus support and 101% sRGB coverage. Note that this is a 3:2 aspect ratio.
Unlike the Surface Book, the keyboard on this laptop doesn't entirely detach. However, it does hinge over completely, so you can use it as a tablet.
Check latest price on Amazon here. Also available directly from the Microsoft store.
Key specifications: Intel Core i7-13700H, 1TB SSD, 32GB RAM, discrete NVIDIA graphics
Screen: 14.4″ 2400 x 1060 touchscreen with stylus support. 100% sRGB coverage
Weight: 4.37lbs / 1.98kg
If you want a fast laptop but don't want to pay an arm and a leg for it, one option is to throw the notion of portability out of the window. That will bring you to the more mainstream class of gaming laptops, where I suggest you take a close look at the Dell G15 series.
This was updated in 2023 with 13th generation Intel processors, and has the model number 5530.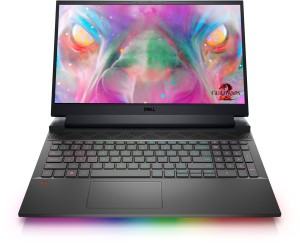 This is available in a variety of specifications, including some good budget options. Here though, we're going to go for a more high-end model.
We recommend the version with the Core i7 13650HX processor, 16GB of RAM, and 1TBGB SSD storage. Being a gaming focused laptop, it also has a 6GB NVIDIA RTX 4050 graphics card.
The screen is a 15.6inch 2560×1440 panel, with 100% sRGB coverage. Weighing in at 5.55lbs, it's not exactly lightweight. However it's certainly good value for the specifications you get.
Check the latest price and configure your laptop direct from Dell here. It's also worth checking prices on the Dell Outlet store.
Key specifications: Intel Core i7-13560HX , 1TB SSD, 16GB RAM, discrete NVIDIA graphics
Screen: 15.6″ 2560 x 1440, 100% sRGB coverage
Weight: 5.55lbs / 2.52kg

The Razer Blade 15 laptop is primarily a gaming laptop. However, this is actually a good thing from a photography editing point of view, as what makes the laptop good for gaming (fast processor and fast dedicated graphics card), also make it ideal for photo editing.
There are a variety of specifications of this laptop. We recommend the latest version with i7-13800H processor and a discrete 8GB NVIDIA RTX 4070 graphics card, along with 16GB RAM and a 1TB SSD hard drive.
That's one of the fastest graphics cards on the market, so if you also like to play games or use GPU accelerated programs for things like noise reduction, this laptop has you covered.
The screen is a 15.6″ model with a 2560×1440 non-touch display. It has 100% sRGB and 100% DCI-P3 coverage. That makes it class leading for a gaming focused laptop. Also of note is the refresh rate, at 240Hz, which reduces eye strain.
All that power and a sizeable monitor does add up, and this laptop weighs in at 4.43lbs. That is actually remarkably svelte for a powerful gaming laptop, but it's definitely not as lightweight as some of the other options in our list. Given all the power available, this is a remarkably well priced machine, and you can upgrade most of the specifications to make it even more powerful.
You can configure the laptop and order directly from Razer here.
Key specifications: Intel Core i7-12800H, 1TB SSD, 16GB RAM, discrete 6GB NVIDIA RTX 3060 graphics
Screen: 15.6″ 2560×1400, 100% sRGB
Weight: 4.43lbs / 2.01Kg

Released in Spring 2023, the 2023 version of the Dell XPS 15 sports a 13th generation Intel processor, the option for a discrete graphics card, and the option for a fantastic 4K display.
It has a bigger 15″ screen than the XPS 13 and in our opinion, the Dell XPS 15 is one of the best choices for a photo editing laptop. In fact, the 2019 Dell XPS 15 (model 7590) is the laptop we use for our photo editing on the road.
A quick note about version numbers. Like many laptop manufacturers, Dell have released multiple versions of the XPS 15 over the years.
The 2023 model is model 9530 and has 13th generation Intel processors. The 2022 model is model 9520 and has 12th generation Intel processors. The 2021 model is model number 9510 and is the one with the 11th generation Intel processors. The 2020 model was the 9500, the 2019 model was the 7590, and the 2018 model was the 9570.
I appreciate that these numbers are neither sequential or logical, but that seems to be par for the course when it comes to technology! Essentially, each year has brought a refreshed hardware configuration, largely around the processor and GPU model.
Honestly, the 2020, 2021 and 2022 versions are still more than capable, with all the models making our pick for best photo editing laptop when they came out. It's definitely worth checking prices on the Dell Outlet store and Dell Refurbished store to see if you can snag a deal on those if your budget doesn't stretch to the latest model.
Let's get back to the laptop. The 2023 XPS 15, like the Zenbook and Razer Blade, can be configured with one of Intel's "H" processors. This results in performance closer to that of a desktop PC.
We'd suggest the version that comes with the Intel Core i7-13900H, 1TB SSD, 32GB of RAM, and 8GB NVIDIA graphics card would be ideal for a photo editing laptop.
The Dell XPS 15 is available with a 15.6″ 4K 3456 x 2160 touch screen, which is slightly larger than other 4K screens available. You can also get a lower priced model with an HD screen if you prefer, although we'd recommend the 4K version if your budget stretches to it.
Check the latest price and configure your XPS 15 direct from Dell here.
It's also worth checking prices on the Dell Outlet store and Dell Refurbished store, especially for previous versions which are honestly pretty close in terms of performance.
Key specifications: Intel Core i7-13900H, 1TB SSD, 32GB RAM, discrete NVIDIA graphics
Screen: 15.6″ OLED 3456 x 2160 touchscreen. 100% sRGB and AdobeRGB coverage
Weight: 4.23lbs / 1.92kg

HP's Spectre x360 laptops are great looking convertible laptops that flip between tablet mode and laptop mode.
As well as that, the higher end 16″ model that we recommend for photo editing also has some serious muscle, including the option for a discrete graphics card, and up to a terabyte of SSD storage.
There are a number of configurations, including those with a lower powered processor.
The model we recommend for photo editing is the "16-f2047nr". This includes an i7-13700H processor, 16GB RAM, 1TB SSD, and a 3K 3072 x 1920 IPS touchscreen display. Other models are available with different amounts of RAM and hard drive space as well.
As this is a 16″ laptop, the weight is naturally going to be a bit more than laptops with smaller screens, but the versatility and power on offer do make up for that. You also get a solid 100% sRGB coverage.
Check latest price on Amazon here. You can also customize the laptop and order direct from HP online here.
Key specifications: Intel Core i7-13700H, 1TB SSD, 16GB RAM
Screen: 16″ 3072 x 1920 touchscreen. 100% sRGB coverage.
Weight: 4.74lbs / 2.15kg
If you're an Apple fan, you're probably thinking I'm horribly biased, because there are lots of Windows photo editing laptops on this list, and only one Apple laptop. If it helps, Jess owns this MacBook, so I'm not completely biased!
The actual reason for this is that there are lots of manufacturers who make Windows laptops, but only Apple makes Apple laptops.
The good news is that the Apple entry on our list of best laptops for photo editing is a spectacular machine. If you're a fan of Apple's software and hardware, this is definitely going to be the machine for you. And even if you're not, it's good enough that it might even convert you.
There are multiple variants and configurations of the Apple MacBook Pro. For photo editing, we suggest you go for the 16″ MacBook Pro, to give yourself plenty of screen space. Specifically, we recommend the model launched in early 2023.
The reason for this is that as of early 2023, the new MacBook Pros come with Apple's new M2 processor, specifically the M2 Pro or the M2 Max. Thes are optimized for the Mac and they offer incredible performance and fantastic battery life.
We recommend the 16″ M2 Pro version with 16GB RAM and 512GB storage, although if you can stretch to it, the M2 Max with 32GB of memory and 1TB of storage should last for a good many years to come.
You also get a 16.2″ 3456 x 2234 display. Whilst this isn't a touch screen, it is very bright and color accurate. Other handy features include an SDXC card slot as well as Thunderbolt 4 ports.
All of these features, plus the premium you pay for the "Apple" brand, make this one of the more expensive laptops on our list.
Available from Amazon here.
Key specifications: Apple M2 Pro processor, 512GB SSD, 16GB RAM
Screen: 16.2″ 3456 x 2234 touchscreen, 99.9% sRGB
Weight: 4.7lbs / 2.1kg

Summary and our Pick of Best Photo Editing Laptop for Windows and Mac
So, that summarizes the choices for the best photo editing laptop if budget is not a major concern. But which is our pick?
Well, for overall performance, screen quality and weight, it would be a choice between the 2023 Dell XPS 15 and the 2023 Razer Blade 15.
These are both fantastic performing Windows laptops with the option of a gorgeous screen and 100% sRGB and Adobe RGB coverage.
They also both come with a choice of the latest generation of Intel processors, and we'd recommend the Dell version with an i7-13900H processor and the Razer Blade 15 with the i7-13800H processor, as well as a minimum 512GB SSD, 16GB RAM, and discrete NVIDIA graphics.
Honestly, both models are also reasonably priced given the fantastic specifications and performance on offer. The main difference is that the Razer is more aimed at gamers and is slightly heavier, whilst the Dell is more of a professional laptop.
Overall, our personal pick is Dell XPS 15 as the best laptop for photography. You can check prices and configure it on the official Dell website. If you plan on playing games as well, then the Razer 15 faster refresh rate screen can be advantageous.
Previous models of the XPS 15 are also very capable, and I use the 2019 XPS 15. You might be able to find these cheaper than the latest model. Performance wise there's not a lot between the more recent models for photo editing, and you could save a bit of money with the older version. I'd suggest checking the Dell Outlet store and Dell Refurbished store for some options.
Finally, if you have a bit more budget and would like a larger screen at the expense of portability, the Dell XPS 17 is an incredible bit of kit. Released in 2020, and updated to the 13th generation processors in 2023, this is definitely one to consider too. You can check prices and configure it on the official Dell website.
If you're a Mac user, obviously you'll go for the Macbook Pro, which offers blazing performance and excellent battery life.
Best Laptop for Photo Editing on a Budget
Laptops can be pricey pieces of equipment, and not everyone has thousands of dollars to spare on a laptop for photo editing.
With that in mind, I wanted to put forward some candidates for good budget laptops for photo editing. Obviously, be aware that "budget" is a relative term.
There are some trade-offs to be had at a lower price point. If you want the power required for photo editing, the main trade off is going to be portability. You are also unlikely to get a ultra high resolution display with 100% sRGB coverage or touch capabilities.
To get the photo editing power you will need, the majority of these laptops are gaming focused. Whilst there are similarities in terms of power requirements between gaming laptops and photo editing laptops, the main difference is that screen quality is not of such paramount importance for gamers, as accurate color rendition is not as critical.
So the main thing to check when buying a gaming laptop is that the screen is an IPS panel that offers as close to 100% sRGB coverage as possible. Again, there are often multiple variants of the same model, so do check the specifications carefully, and contact the seller or manufacturer if in doubt.
It's also worth remembering that gaming laptops in general will be heavier with reduced battery life compared to ultraportables.
The Acer Predator Helios 300 is a lot of laptop for the money, with one of the better displays for photo editing in a budget laptop as well.

As configured, you get an Intel Core i7-11800H, a 512GB SSD, 16GB RAM, and a discrete 6GB NVIDIA RTX 3060 graphics card.

The display is a 15.6″ IPS panel which covers around 90% of the sRGB gamut. As displays goes, this is one of the better options for budget photo editing laptops.
However, it's also one of the heavier options in our budget category, which is the main trade-off. This is our top pick in this price range for sure, given the screen quality, and power under the hood.
Note there are a few versions of this laptop, including a more expensive version with a 17 inch screen. If size and weight aren't too important, that might be an option to consider. There's also a version with a slightly newer graphics card, but I don't feel that will make any difference to the photo editing performance.
Check latest price here.
Key specifications: Intel Core i7-11800H, 512GB SSD, 16GB RAM, discrete 6GB NVIDIA RTX 3060 graphics card
Screen: 15.6″ 1920 x 1080 IPS screen. 98% sRGB coverage
Weight: 5.07 lbs / 2.3kg

The Lenovo Legion laptops are a range of gaming laptops that don't scream "I'm a gaming laptop". So there are no flashing lights or crazy logos going on here.

Instead, what you get is a solid performer at a reasonable price. Various configurations are possible of course.
The configuration we suggest includes an AMD Ryzen 7 5800H processor, 16GB RAM, 256GB SSD, discrete 4GB RTX 3050 NVIDIA graphics card, and a 15.6″ 1920 x 1080 165Hz IPS display with 100% sRGB coverage.
This is the first laptop in our list with an AMD processor. AMD make great processors too, but I haven't included them as many manufacturers don't use them. However, they can bring the price down and performance is certainly on par with equivalent Intel models in my experience. The AMD 5800H for example would go toe to toe with the Intel i7-11800H.
Note that there are a few versions of this laptop with different configurations. In particular, there are cheaper versions with a 250 nits 120Hz display. That option only has around 60% sRGB coverage, making it unsuitable in my opinion for photo editing.
I'd suggest buying direct from Lenovo so you can customise the laptop to your requirements here. I'd recommend upping the RAM to 16GB and ensuring you pick the 100% sRGB screen. You can also find various models on Amazon here.
Key specifications: AMD Ryzen 7 5800H, 256GB SSD, 16GB RAM, discrete 4GB NVIDIA graphics card
Screen: 15.6″ 1920 x 1080 165Hz IPS screen. 100% sRGB coverage
Weight: 5.3 lbs / 2.4kg

The MSI GF66 (model 11UD-1090) offers an impressive specification sheet for a good price, and it is also one of the lighter budget gaming laptops that we could find on the market today.
At just under 5lbs, it's relatively portable. But you still get a fast i7-11800H processor, 16GB RAM, a 512GB SSD hard drive, and a discrete 4GB RTX 3050Ti NVIDIA graphics card.
You can also spend less for models with 8GB of RAM, but I'd recommend against that as you will likely experience slow downs when editing.
The main drawback is that the screen only displays around 62% of the sRGB gamut, which is a serious issue for photo editing. If you have an external monitor though for critical work, this might be a good option.
Check latest price on Amazon here.
Note – in 2022 MSI updated this laptop to include a 12th generation processor, so if you can find that version in retail that would be our pick.
Key specifications: Intel Core i7-11800H, 512GB SSD, 16GB RAM, discrete 4GB NVIDIA graphics card
Screen: 15.6″ 1920 x 1080 IPS screen. 62% sRGB coverage
Weight: 4.96lbs / 2.24kg

If portability is paramount, then we suggest you take a look at the Asus Zenbook Flip 13 (model UX363EA). You lose discrete graphics, and the processor is not as fast, but the display is fantastic and it's highly portable.
This model comes with a Core i7 1165G7 processor, 512GB SSD, and 16GB RAM. The 13.3″ display is a full HD 1920 x 1080 OLED touch panel, with an impressive 100% sRGB and DCI-P3 gamut coverage, making it perfect for photo editing. It also flips for use as a tablet.
Of course, performance will not be on par due to the lack of discrete graphics. However, given it only weighs 2.7lbs, that might be a compromise you are willing to make.
Check latest price on Amazon here, and B&H here.
Key specifications: Intel Core i7 1165G7 processor, 512GB SSD, 16GB RAM
Screen: 13.3″ 1920 x 1800 OLED touch screen. 100% sRGB coverage
Weight: 2.87lbs / 1.3kg

Photo Editing Accessories for your Laptop
So now you have an idea of which laptop you might want to buy. We would suggest that you might consider some accessories to compliment your laptop, which will make photo editing easier.
You might be a bit surprised that I have suggested a gaming mouse for your photo editing laptop. Well, the reason is that gaming mice come with a lot of buttons, the majority of which you can configure yourself.
Most photo editing applications are full of keyboard shortcuts, and by assigning your most used keyboard shortcuts to various mouse buttons, you can make your editing process a lot quicker. Once you've tried it, you'll wonder how you coped without one.
Gaming mice are also very accurate, meaning when you are editing fine details, you are less likely to mess up. Personally, I use the Logitech G502, which is a fantastic mouse with 11 programmable buttons.
As you will have noticed, large SSDs are expensive, and configuring a high-end laptop with a large SSD makes it very expensive indeed.
Instead of doing that, we recommend investing in an external hard drive instead. The price of external SSDs has come down in recent years, so we would recommend one of these over a mechanical version as they are much faster, as well as being far less prone to error.
The external SSD we recommend by Crucial offers a good balance of price and capacity, and is the model we use. It also supports both Mac and PC users.
Many of the photo editing laptops we recommend support a stylus, and if the laptop supports it, we highly recommend investing in one to take full advantage of the capabilities on offer.
It's definitely worth checking with the manufacturer which stylus's are supported. For example, Microsoft makes the Surface Pen for their laptops, but there are also a range of cheaper third party alternatives available.
Now you have got your shiny new laptop, you are going to want to keep it protected. We'd suggest investing in some form of sleeve or other protective cover to keep it safe.

We like the neoprene style covers as they seem to offer good cushioning whilst not adding a lot of weight to our laptop. Just make sure that whatever you go for is designed to fit your specific laptop model.
There's no point having a laptop to edit photos with if you don't have a photo editing application!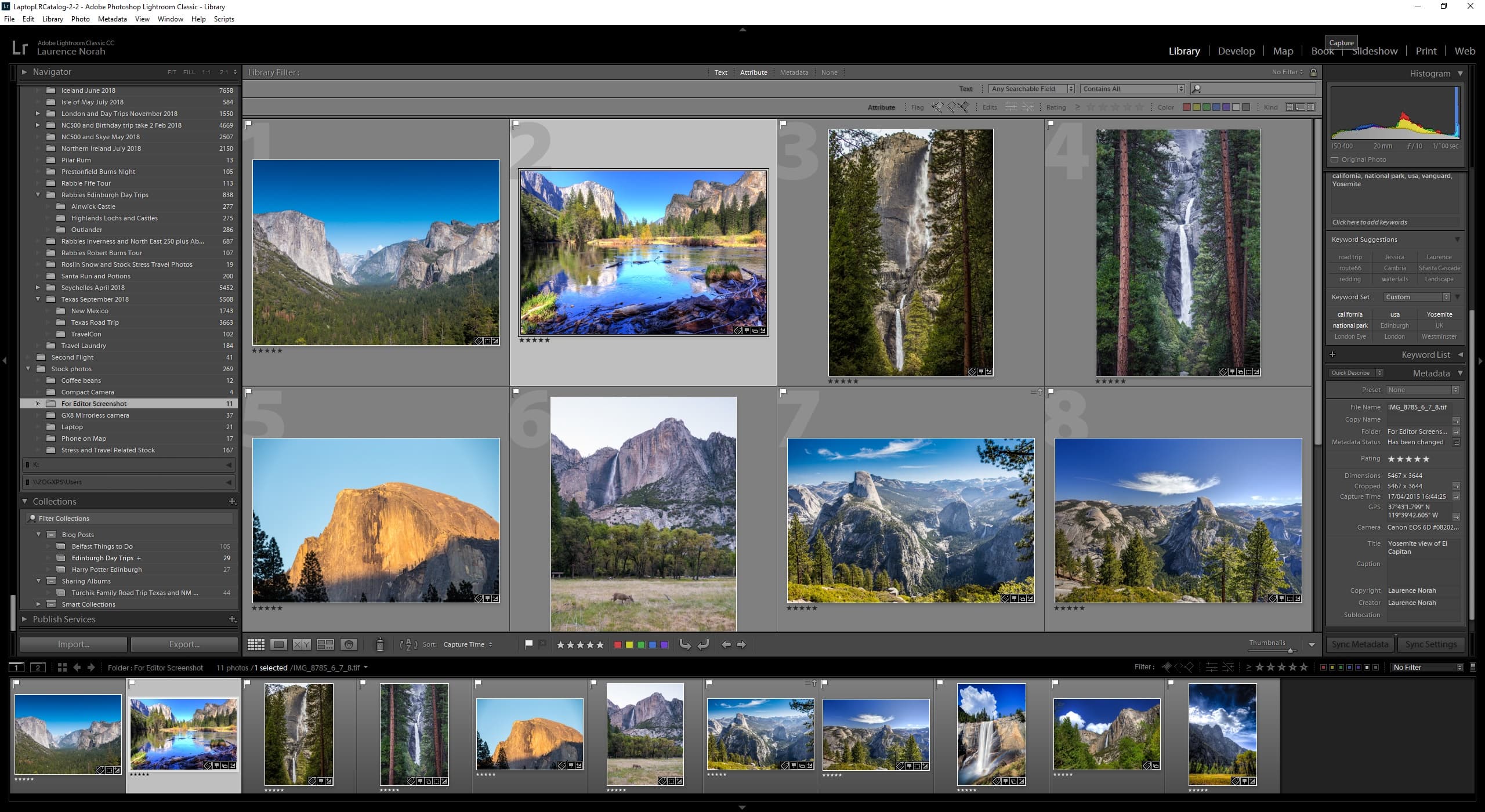 There are a number to choose from, including paid options like Adobe Lightroom Classic CC, Skylum Luminar, and ON1 Photo RAW, as well as free options like Darktable and Fotor.
Deciding which to go for is a whole other decision. To help you out, I've put together a guide to the best photo editing applications, which has both paid and free options.
A laptop is a significant investment, and as such you might want to protect yourself from accidental damage.
The price of this varies depending on the cost of your laptop, but a relatively small investment can provide peace of mind against a variety of common accidents, from liquid spills, to accidentally dropping it.
For some examples, here's a 3 year accident protection plan for electronics valued between $1500 and $1999.99, whilst this one covers products between $800 and $899.
Note that both of these are only valid for qualifying purchases from Amazon.com. If you are shopping elsewhere, or direct from the manufacturer, check what they have available before purchasing if this is important to you. It's also possible to take out separate insurance, or that your homeowners insurance for example covers such things.
Backup Software
If you aren't already backing up your photos, now is the time to change that. There's no point having an awesome laptop to edit your photos on if you lose them all!
We have a complete guide to how to back up photos, which has a range of options and covers what to look for.
However, if you want an easy to use option with unlimited backups, then we use and recommend Backblaze. It's well priced and in our experience it just works. You can try it out for free here.
Tips on Where to Buy a Photo Editing Laptop
There are a lot of options when it comes to purchasing laptops online. Prices are usually fairly similar, but of course sales can happen, so it is worth checking a number of places first.
In this guide, I've done my best to link to the best places to buy each laptop. In general though, the main options to consider are as follows.
Direct from the Manufacturer
Buying direct from the manufacturer is often the best option for when you want to exactly configure the specifications of a certain laptop. In addition, when a new model laptop is released, it will usually be available on the manufacturers website first.
It should be easier enough to find each manufacturer's website, but here are some links to get you started:
Amazon is an obvious choice for buying a laptop, with a wide range of products available from a number of laptop manufacturers. They also have a good range of second hand and refurbished laptops, meaning you can usually pick up an older model that may no longer be available directly from the manufacturer.
The disadvantage we have found with Amazon is that it can sometimes be confusing to figure out exactly what model of laptop you are purchasing, which is not helped by manufacturers constantly releasing updated versions with the same name. So always ensure there is a robust returns policy when you purchase, and ensure the laptop you receive has the specifications you expect.
B&H Photo are one of our favourite online photography stores, but they also sell laptops as well as other computer equipment. It is definitely worth checking to see what prices they have. We like how easy the site is to use to configure different models of the laptop.
The only downside is that they tend to focus only on the very latest models, and older models go out of stock quite quickly.
Further Reading
Well, hopefully this guide has given you some options to consider when looking for a laptop to edit your photos on. We also have a number of other photography resources that we think you will find helpful.
Looking to Improve Your Photography?
If you found this post helpful, and you want to improve your photography overall, you might want to check out my online travel photography course.
Since launching the course in 2016, I've already helped over 2,000+ students learn how to take better photos. The course covers pretty much everything you need to know, from the basics of how a camera works, through to composition, light, and photo editing.
It also covers more advanced topics, including astrophotography, long exposure photography, flash photography and HDR photography.
You get feedback from me as you progress, access to webinars, interviews and videos, as well as exclusive membership of a facebook group where you can get feedback on your work and take part in regular challenges.
It's available for an amazing one-off price for lifetime access, and I think you should check it out. Which you can do by clicking here.
And that's it for our guide to the best laptop for photography! As always, if you have any questions or feedback on any of the above, or have just found a laptop and would like our thoughts on it, let us know in the comments below!