Thinking of taking a trip to Aberdeen? Despite living in Scotland for a while now, we'd somehow never made it up to this northeastern city, which is the third largest in the country after Edinburgh and Glasgow.
Well, we've fixed that recently and found plenty to do, from exploring old churches to eating delicious food to wandering cute communities.
From our adventures, we've put together what we think is a good itinerary for 2 days in Aberdeen, covering many of our favourite highlights.
As well as all covering some of our favourite sights, we've also included some tips on getting around, where to stay and some of our favourite restaurants. We ate at a lot of fantastic restaurants though, so we've put together a guide to our favourite restaurants in Aberdeen too.
For now though, let's get started with our Aberdeen itinerary, which might make for a nice weekend break.
2 Days in Aberdeen
Aberdeen Itinerary: Day 1
Aberdeen Maritime Museum
Being located on the coastline, you would expect Aberdeen to have a rich maritime heritage. And you would be right. The best place to learn about this heritage is at the Aberdeen Maritime Musuem, which is located just near Aberdeen's dock area.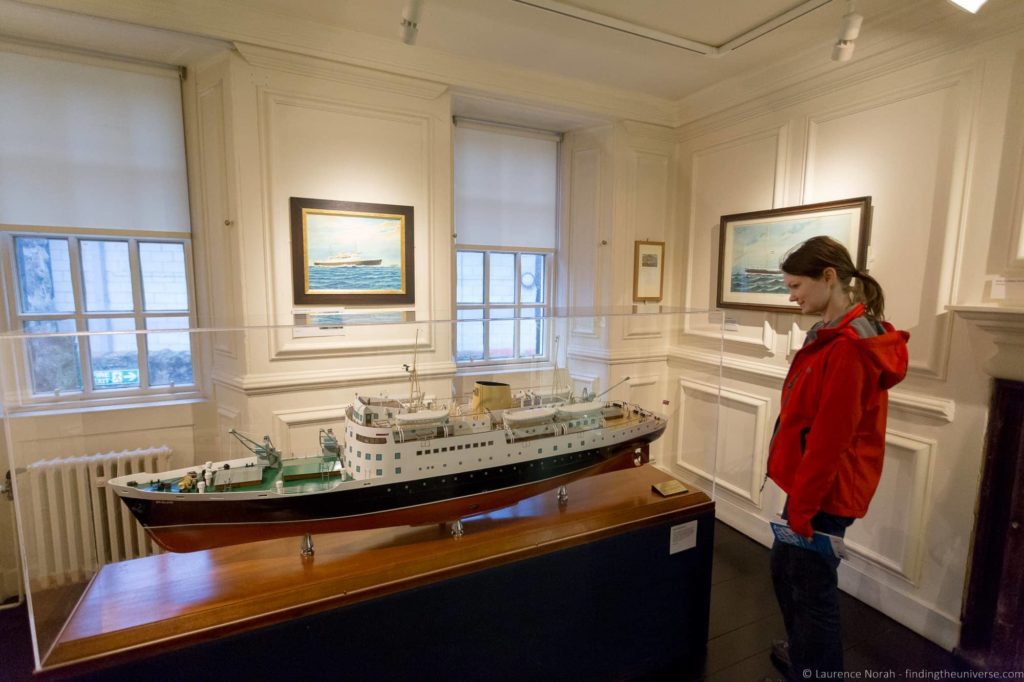 Here you can learn all about pretty much everything to do with maritime life in Aberdeen, right from the town's earliest beginnings. The town has had a harbour from at least the 13th century, and possibly even earlier than that, and fishing has long been a mainstay of life in Aberdeen.
In more recent times, the oil industry has played a big role in Aberdeen, and the maritime museum covers this in detail. So basically, if you're interested in anything to do with the sea, a stop at Aberdeen's maritime museum is a must. Spanning three floors, and also home to a cafe, this free museum is an excellent way to learn a bit about the history of the city. It's open every day, see the official website for opening hours.
The Tolbooth Museum
Speaking of the history of Aberdeen, the next stop on our Aberdeen itinerary is a visit to the Tolbooth Museum. This is one of Aberdeen's oldest buildings, and is home to Aberdeen's 17th century gaol.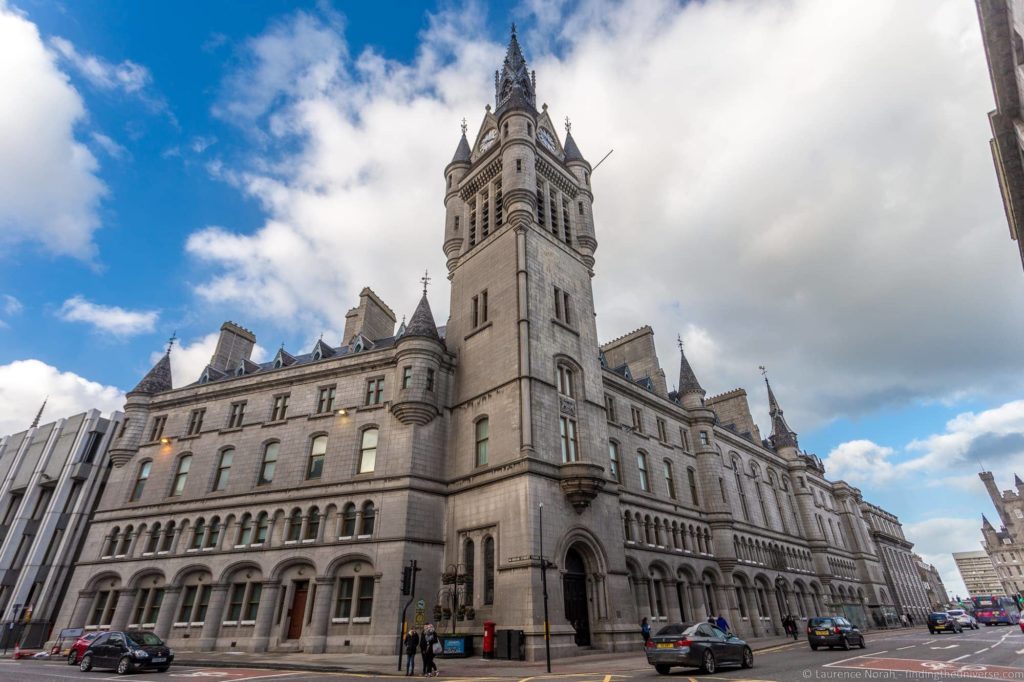 Despite the sound of the name, the Tolbooth wasn't only used for collecting tolls, although this was why they were first established. In medieval times and up to around the 19th century, a Tolbooth was a cities primary Town House or Town Hall, and it was used for carrying out civic functions including that of a court house, a jail, a punishment centre, and a council chamber. In Scotland, to be a "Burgh", a town needed a Tolbooth, as well as a mercat cross and a kirk (church).
Today, you can visit the Tolbooth Museum, see the old gaol cells, and learn all about the various functions of the building. It's an atmospheric building with huge thick walls, winding stone staircases and many original features. There are a number of displays and exhibits where you'll learn about some of the inmates who were kept here, and it even has the original guillotine blade from when capital punishment was still a thing in Scotland.
It's also said to be one of Aberdeen's most haunted buildings, so if you're interested in paranormal activities and ghostly goings on, should definitely be on your list. Entry is free and it's open every day, see the official website for opening hours.
Marischal College
Aberdeen is sometimes referred to as the granite city, because so many of the buildings have been built with locally quarried grey granite. Certainly many of the museums and public buildings are built out of this grey stone, which can sparkle brilliantly in the sunlight.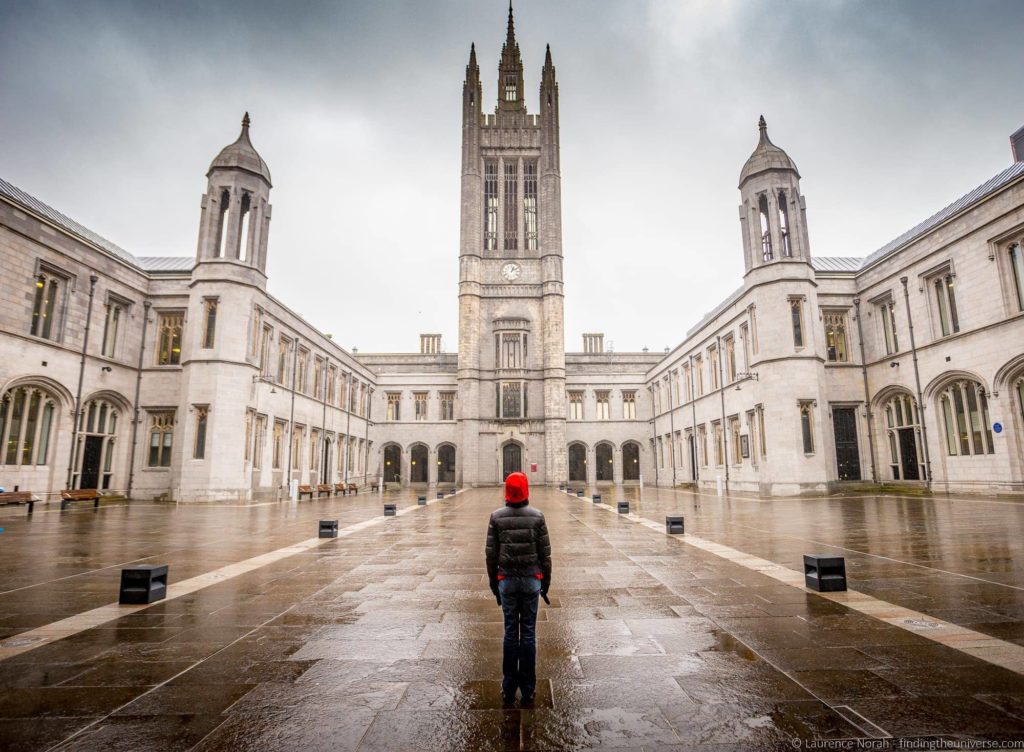 Marischal College, found in the heart of the city, is one of the more spectacular examples of this style of construction. Built in 1837, this is the second largest granite building in the world (the largest is Escorial Palace near Madrid).
From the name, you would likely assume that this was some sort of educational facility. And whilst it is owned by the University of Aberdeen, for whom it was originally built, today the majority of the building is used by Aberdeen City Council. There was a museum within, but it is not currently open to the public – instead, you can visit the University of Aberdeen's museum in Kings House, on the second day of our itinerary.
Lunch
With lots of knowledge about Aberdeen now under your belt, it's time for a spot of lunch! As I mentioned at the start of the post, there are some fantastic dining options in Aberdeen, so you have plenty of choice.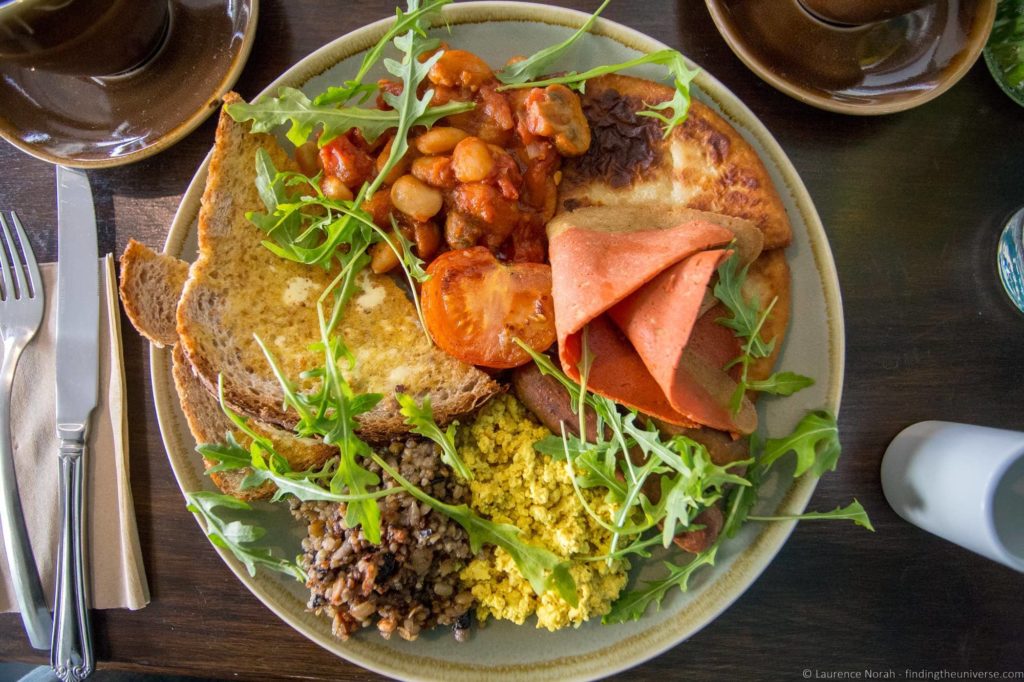 Based on your location in the city centre, you might consider lunch at Books and Beans, Ninety-Nine Bar and Kitchen, Moonfish Cafe or, if you want excellent vegan fare, Bonobo Cafe.
Mercat Cross
Once you're done with lunch, you're going to swing by Aberdeen's Mercat Cross, which dates from 1686, and can be found just near the Tolbooth Museum.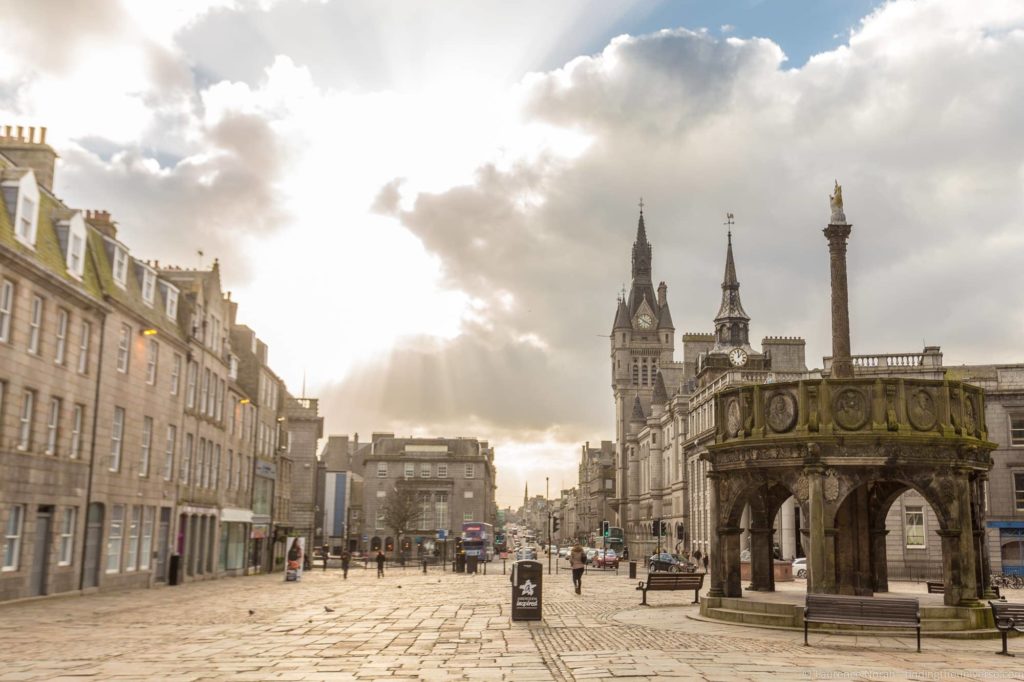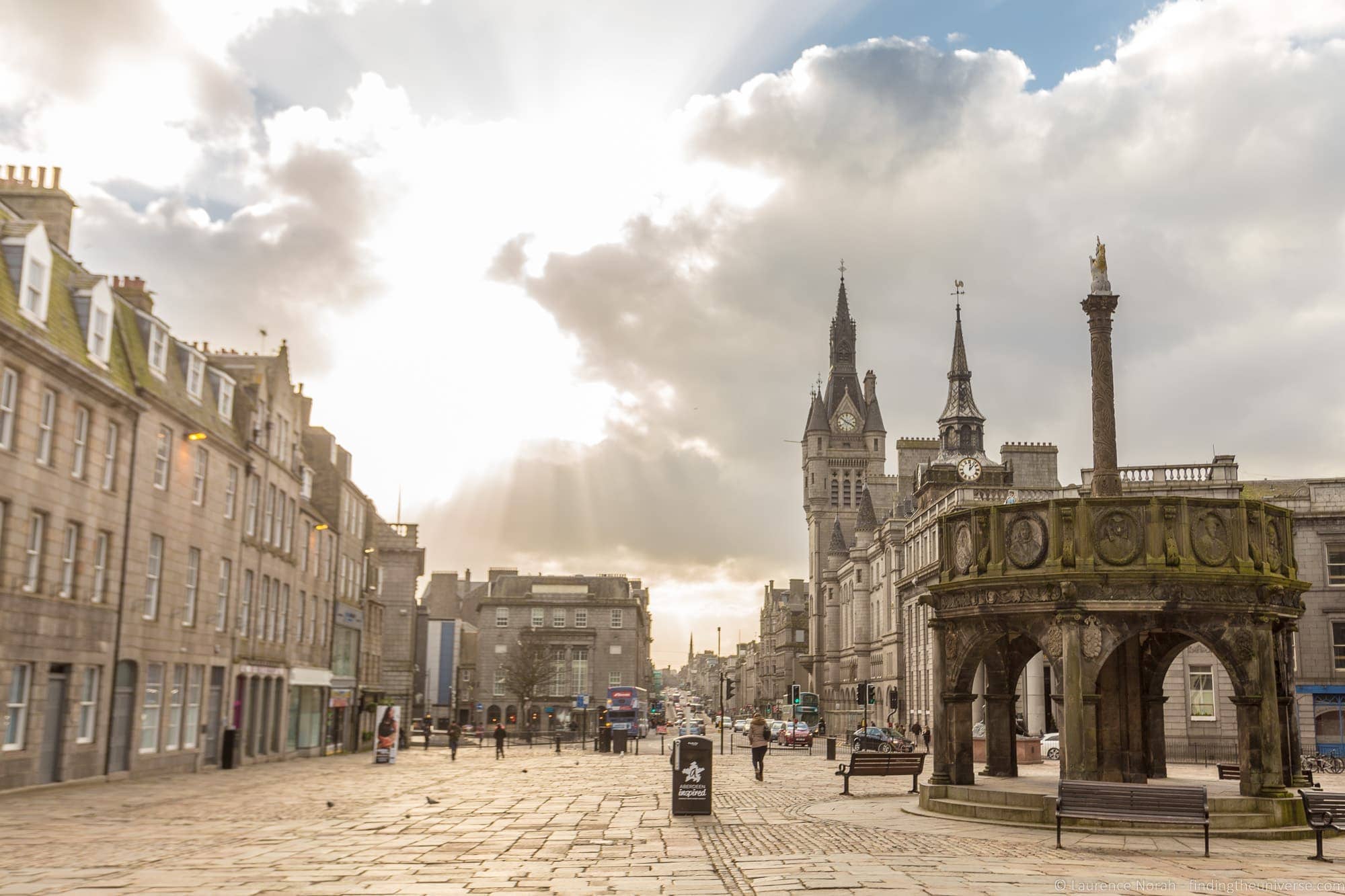 In Scotland, a mercat cross is used to denote that the city is allowed to hold a market and is erected in the location where the city market would take place. Despite the name, it's not actually in the shape of a cruciform, although the very early forms of the mercat cross would have had a cross at the top.
in Scotland, a mercat cross is usually topped with the national animal, a Royal Unicorn, and the mercat cross in Aberdeen is no different. The unicorn on the cross today is a replacement, the original can be seen as you enter the Tolbooth Museum.
Aberdeen Science Center
Time for some hands on science! If you're travelling with family, The Aberdeen Science Center is a really family friendly center that focuses on interactive science themed exhibits.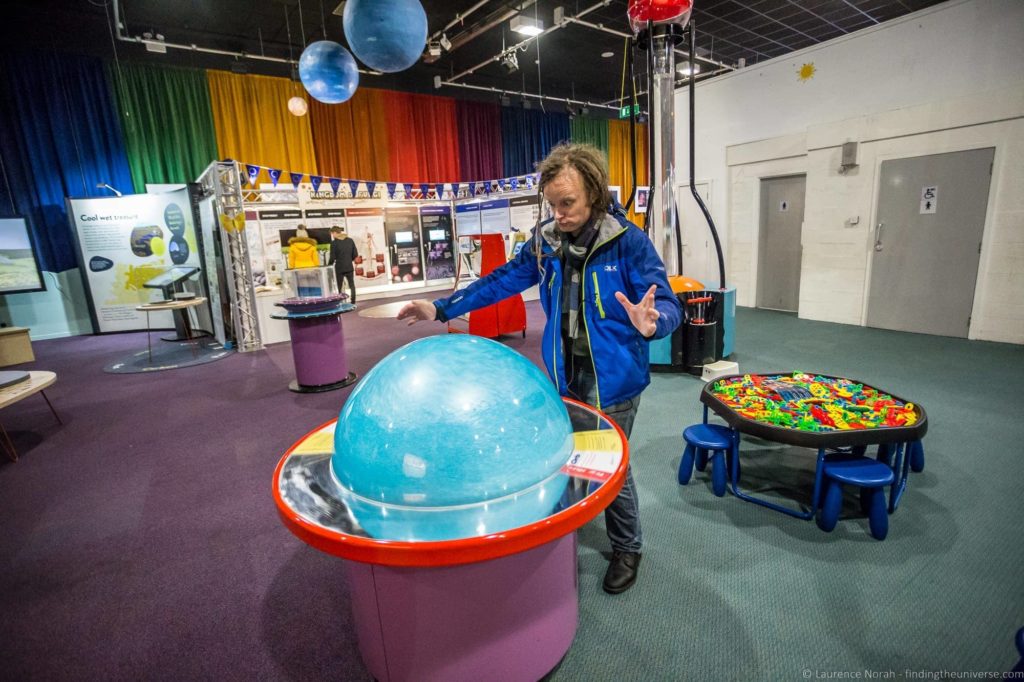 It's also a lot of fun for grownups who are kids at heart. Which is basically me. Jess and I had a lot of fun here playing, I mean learning, all about science with the various exhibits. We made storms, played music, and Jess even tried her hand at being a human electrical conductor.
This latter activity was part of a talk we attended where we learnt all about electricity. These talks run regularly in a lecture theatre at the back of the center, and are included with your admission price. We were impressed by the talk, which managed to entertain and inform the whole audience, which ranged from small kids through to adults like us.
The Aberdeen Science Center is open every day and there's a small fee for admission. See the official website for prices and opening hours.
Aberdeen Beach
On a nice day, this huge stretch of golden sand is definitely worth your time to visit, and it's very close to the city center.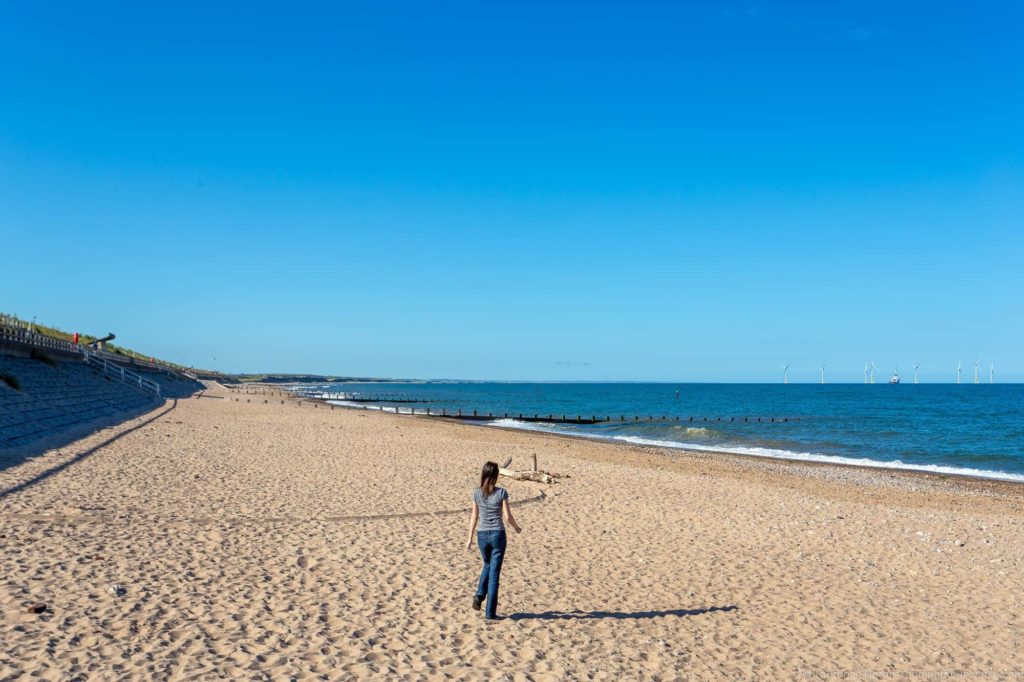 There are also a number of cafes and restaurants in this area. We can definitely recommend the Sand Dollar Cafe, a popular venue on the sea front, and one of our favourite restaurants in Aberdeen.
There are also a number of other facilities along the beach area, including a family fun fair, a cinema complex, and even an ice skating rink. So no shortage of things to do, although we'd definitely suggest a stroll on the beach as being number one on your list!
Explore Footdee
Last on our list for your first day exploring Aberdeen is a visit to the community of Footdee. Whilst this is technically part of the city of Aberdeen, it feels very much like an entirely separate seaside fishing village.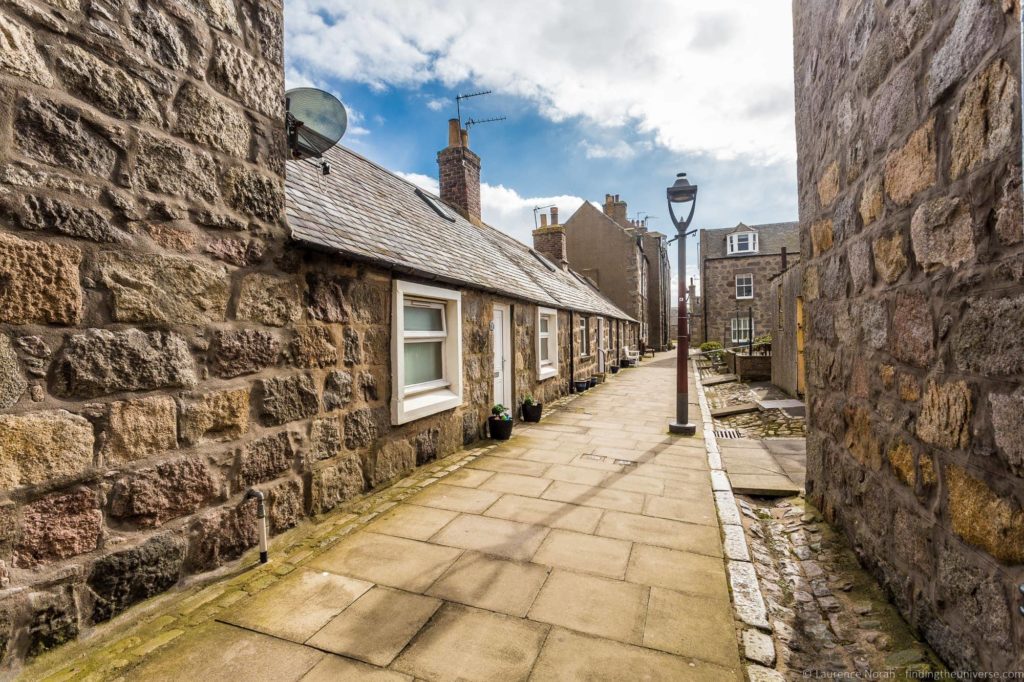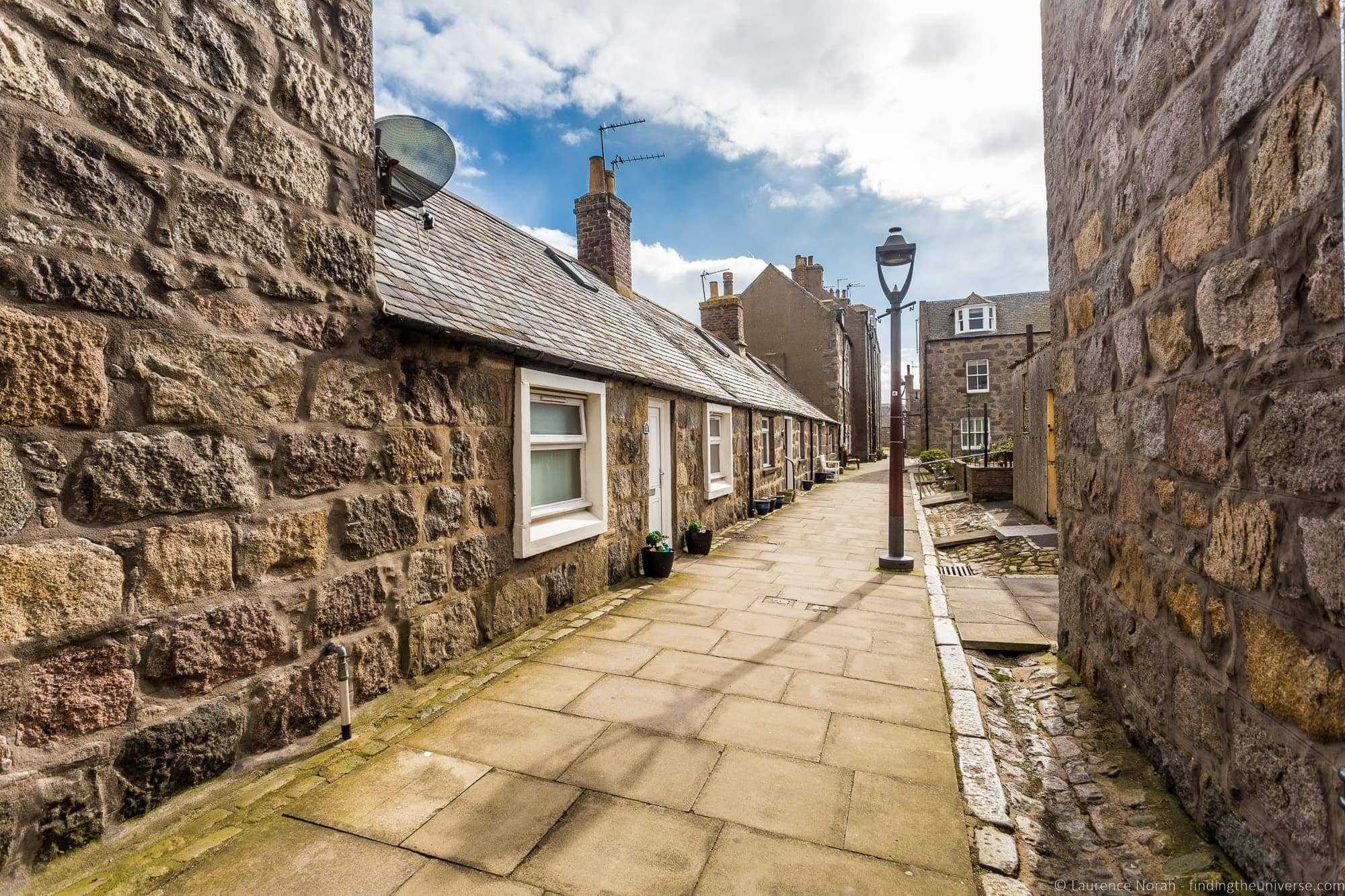 This isn't really a surprise, as Footdee, known locally as "Fittie", actually is an old fishing village. In it's current form, it was built as a housing development in the early 19th century, at which time it consisted of 28 single storey thatched homes.
Whilst it was expanded over time, and the thatched homes have evolved into slate roofed multi-stored terraced houses, the general layout and charm have very much remained. Adding to this charm is the fact that the majority of the streets are pedestrian only, and that every home has it's own "tarry shed."
These sheds were originally built out of driftwood found on the coast, and have since evolved into unique little structures, some built of brick, others still constructed of wood, and decorated in a wide variety of styles.
To explore Footdee feels like stepping back in time, and whilst it isn't a very big place, we guarantee that it will capture your heart.
There's also a good restaurant here, the Silver Darling, if you're looking for somewhere to end your first day sightseeing in Aberdeen. This is particularly known for its seafood, as well as its fantastic views over the harbour and beach area.
Aberdeen Itinerary: Day 2
St Machar's Cathedral
For the second day of your 2 days in Aberdeen you're going to start in "Old Aberdeen". For a long time this was an entirely separate burgh, and only became a part of Aberdeen in 1891. It still has a very distinct vibe of it's own, and has a number of attractions that are very much worth exploring.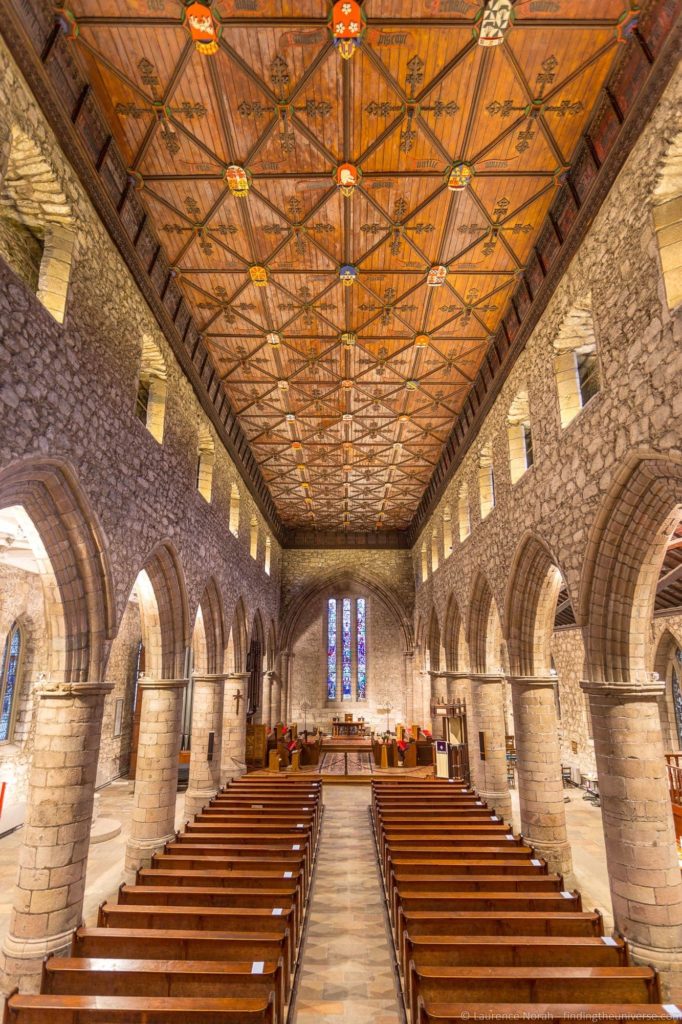 First on the list for the day is St. Machar's Cathedral. This is the principal kirk, or church, of the Church of Scotland in Aberdeen. Despite the name, it's technically not actually a cathedral, as it hasn't been the seat of a bishop since 1690.
Name aside, this is a beautiful old religious building which in its present form dates from around the 13th century – although this location has been a site of religious worship since 580AD. The 13th century saw extensive restoration and remodelling to the 11th century Norman style cathedral, and the end result is what stands today – a fortified kirk.
A number of features draw visitors today. First, it is believed that a part of William Wallace is actually interred in the walls of St. Machar's. The truth of this isn't known, but certainly the Scottish freedom fighter was hung, drawn and quartered, and his body sent to different parts of Scotland as a message against insurrection. So it is certainly possible.
The other feature, that you can actually appreciate in person, is the stunning 16th century heraldic ceiling that sits above the nave of the cathedral. This wooden panelled masterpiece is home to no less than 48 coats of arms, the heraldic shields of the then kings of Europe as well as earls and bishops of Scotland. It is a hugely impressive sight.
Entry to the cathedral is free, although a donation is appreciated. There's also a small gift shop on site, which is another way to support the property.
Zoology Museum
A short walk from St. Machar's Cathedral is Aberdeen's Zoology Museum, which is actually a part of the University of Aberdeen, and found in the Universities' School of Biological Science building.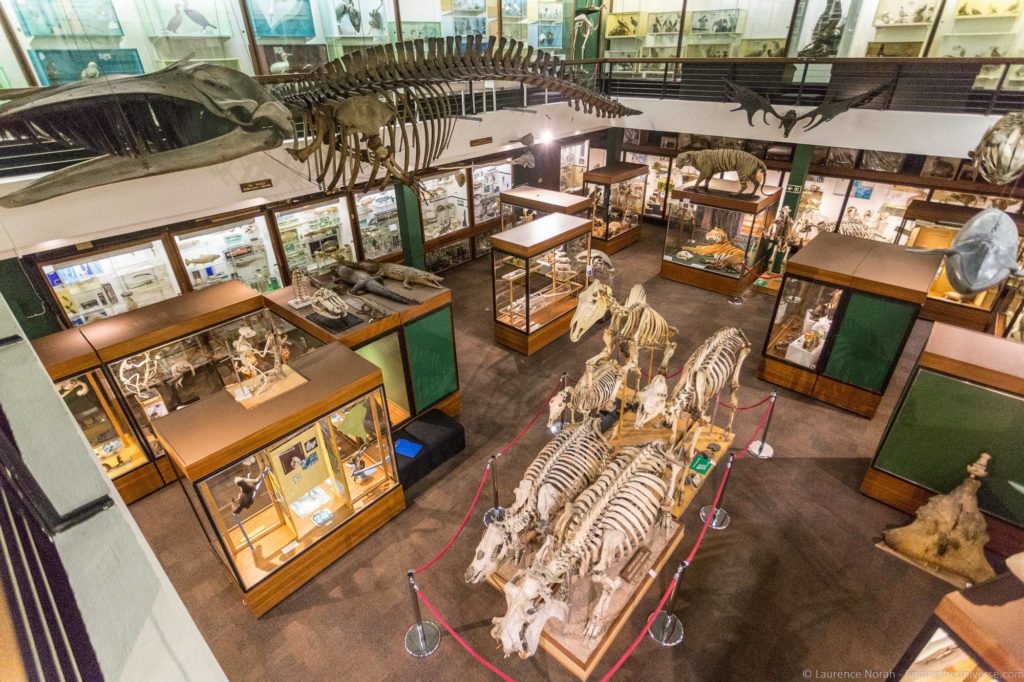 Spread over two floors, this is basically a mini natural history museum, filled with wonders from around the world, including a whale skeleton, and various animals that have been preserved for display. There's a great deal to see here, and the museum is totally free, so well worth popping in if you have an interest in the natural world. Open every day except weekends.
Cruickshank Botanic Garden
Directly adjacent to the Zoology Museum, and accessible from the School of Biological Science building, is the Cruickshank Botanic Garden.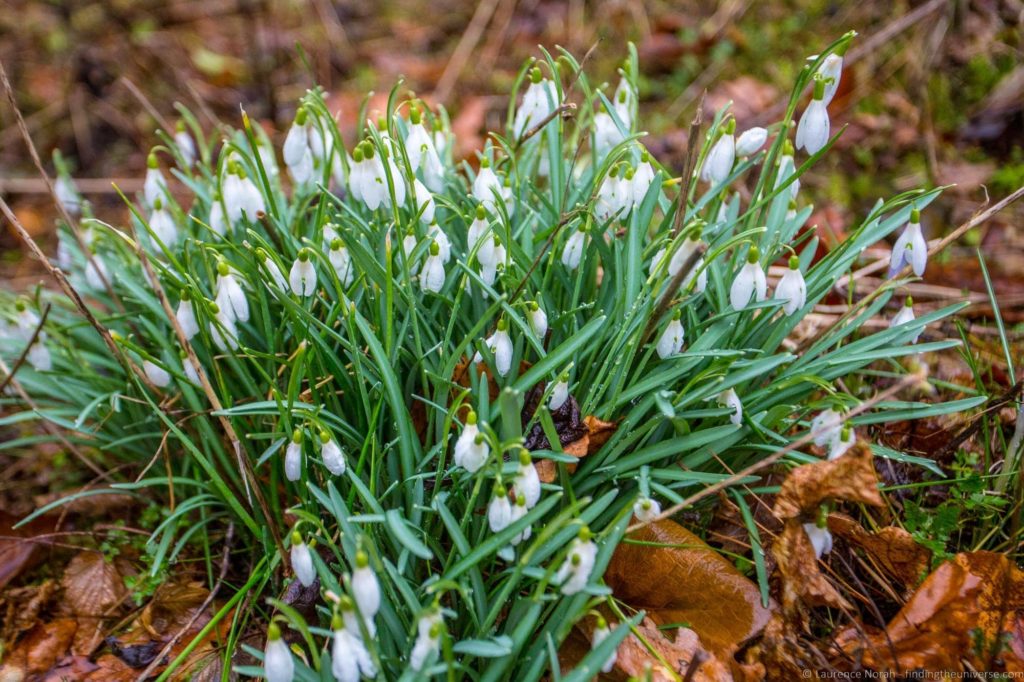 This 11 acre garden is free to visit, and is a peaceful place to wander around and enjoy nature. It's open year round, and is lovely for a stroll at any time of year.
King's Museum
Originally, the University of Aberdeen has a museum in Marischal College, however that closed to the public. Instead, you can now visit King's Museum, which is just a few moments walk from the Botanic Garden and the other attractions you've visited today in Old Aberdeen.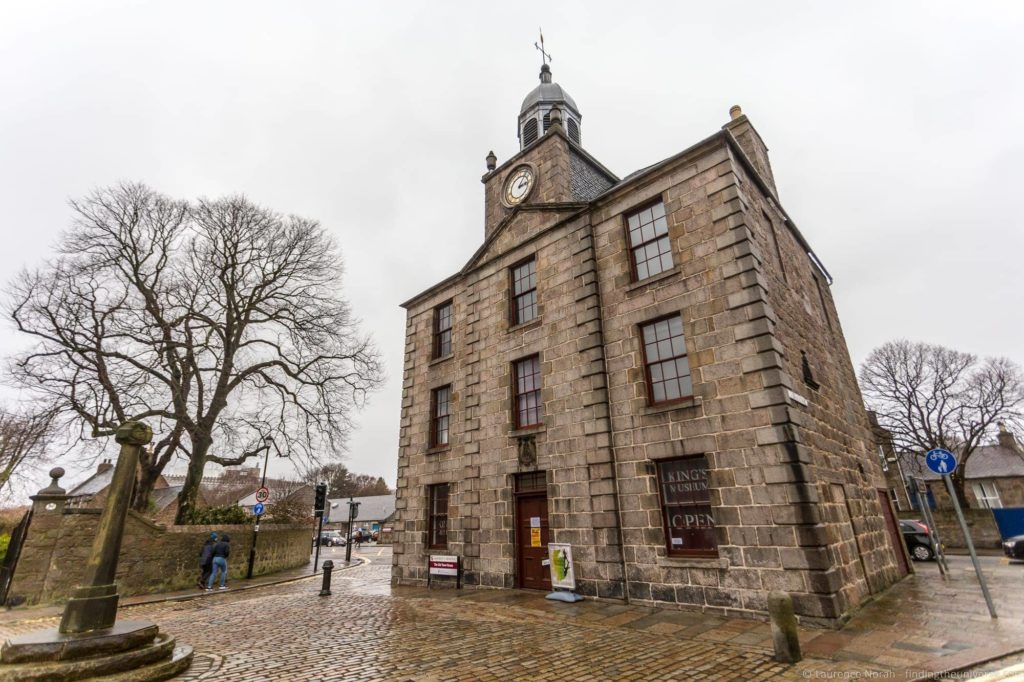 Whilst it is one of the newest museums in Scotland, it has a rich collection to draw upon, with many of the artefacts on display coming from the original Aberdeen King's College, which was established in 1727.
It's quite a small museum, only taking up a couple of rooms, and so the exhibits are rotated every few months. This means you are likely to see different things if you return! When we visited, there were displays on the history of Scotland and the people of Scotland. Entry is free, check the website for opening times.
King's College Chapel
The University of Aberdeen has the majority of its campus in Old Aberdeen, and many of the buildings are truly beautiful to behold, with many of them dating from the middle ages.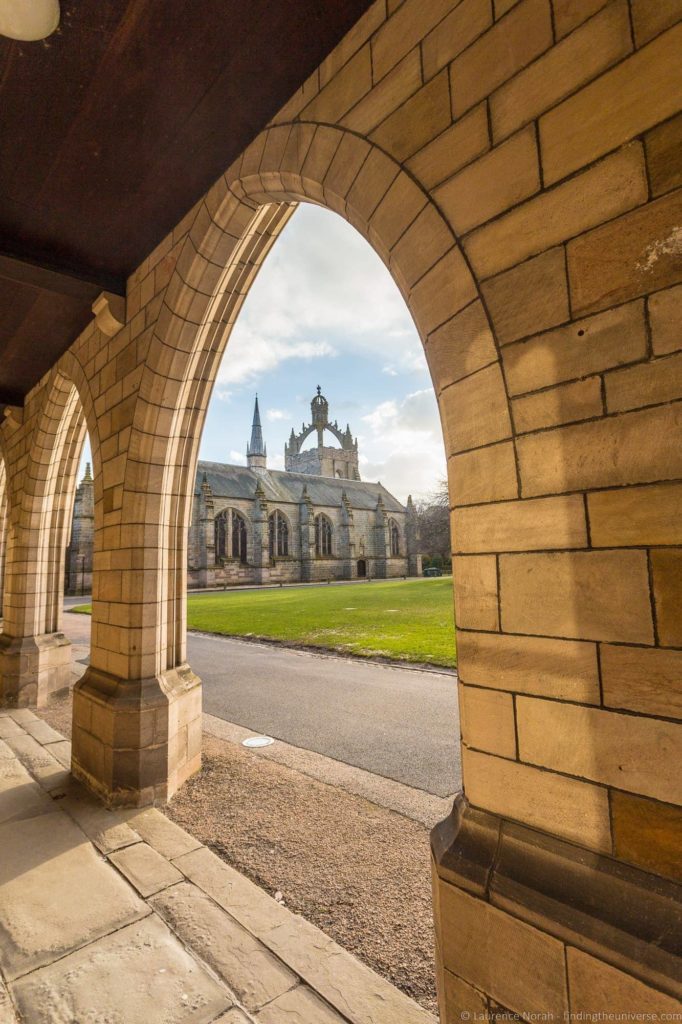 The most iconic of these buildings is the Kings College Chapel, which was consecrated in 1509 and still operates as the primary University Chapel today. The primary feature that it is most known for is the Crown Tower, which has become a symbol of the university.
The chapel is open to visitors during weekdays from 10am – 3.30pm, and services are also held here. For full details on visiting, see the official website.
Catch a festival or show
When you're planning your trip to Aberdeen, you should definitely consider timing your visit to coincide with one of Aberdeen's festivals. There are currently 11 official festivals held throughout the year, as well as many other events and shows. So there is a good chance one may be taking place during your visit.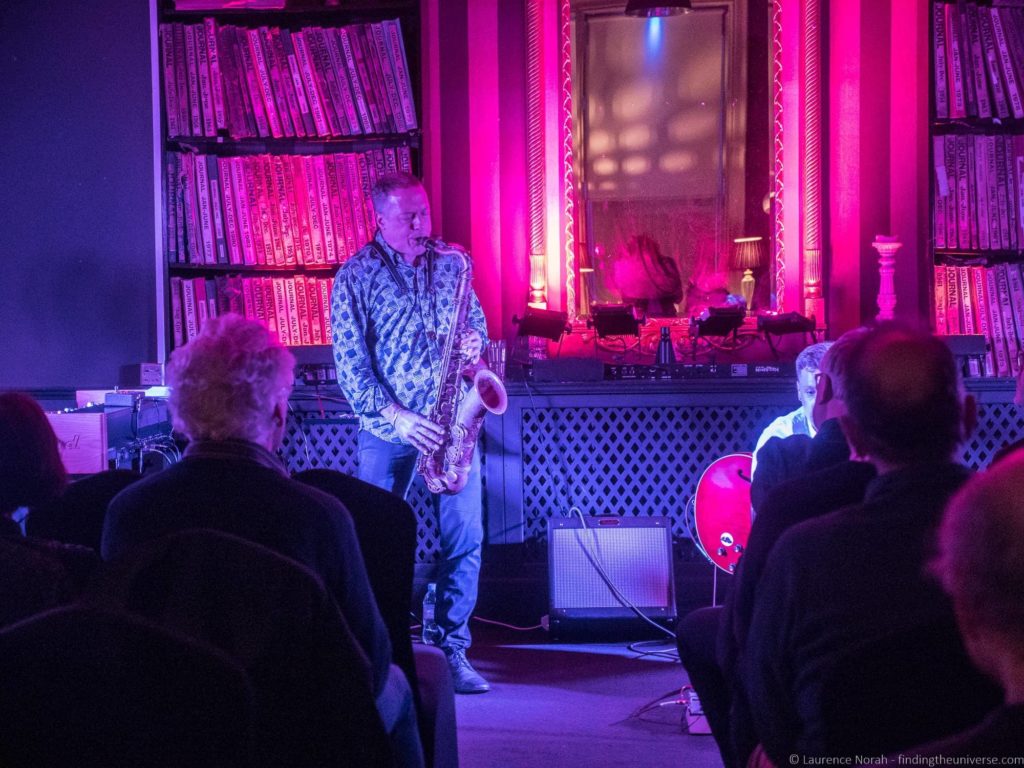 When we visited Aberdeen, the Aberdeen Jazz Festival was taking place, which was a 10 day event spanning multiple venues and shows across the city.
We took in three wildly different performances, ranging from a cocktail-filled afternoon tea event with a performance by the Vintage Girls through to a wonderful saxophone-led performance from Andy Middleton as well as a fun Saturday night show from Fat-Suit and Werkha.
Of course, there's a lot more to choose from than jazz, and the city has theatres, nightclubs and a variety of other venues to choose from. We're sure you'll find something so you can round off your 2 days in Aberdeen in style!
Aberdeen Itinerary Summary
Here's a summary of this itinerary for reference:
Day 1: Aberdeen Maritime Museum, The Tolbooth Museum, Marischal College, Lunch
Mercat Cross, Aberdeen Science Center, Aberdeen Beach, Footdee
Day 2: St Machar's Cathedral, Zoology Museum, Cruickshank Botanic Garden, King's Museum, King's College Chapel, Catch a festival or show
How to Get around Aberdeen
For much of the sight-seeing on this itinerary you'll be able to get around on foot. For heading down to Footdee or up to Old Aberdeen, you might want to save time and either take a taxi, or use one of the local buses.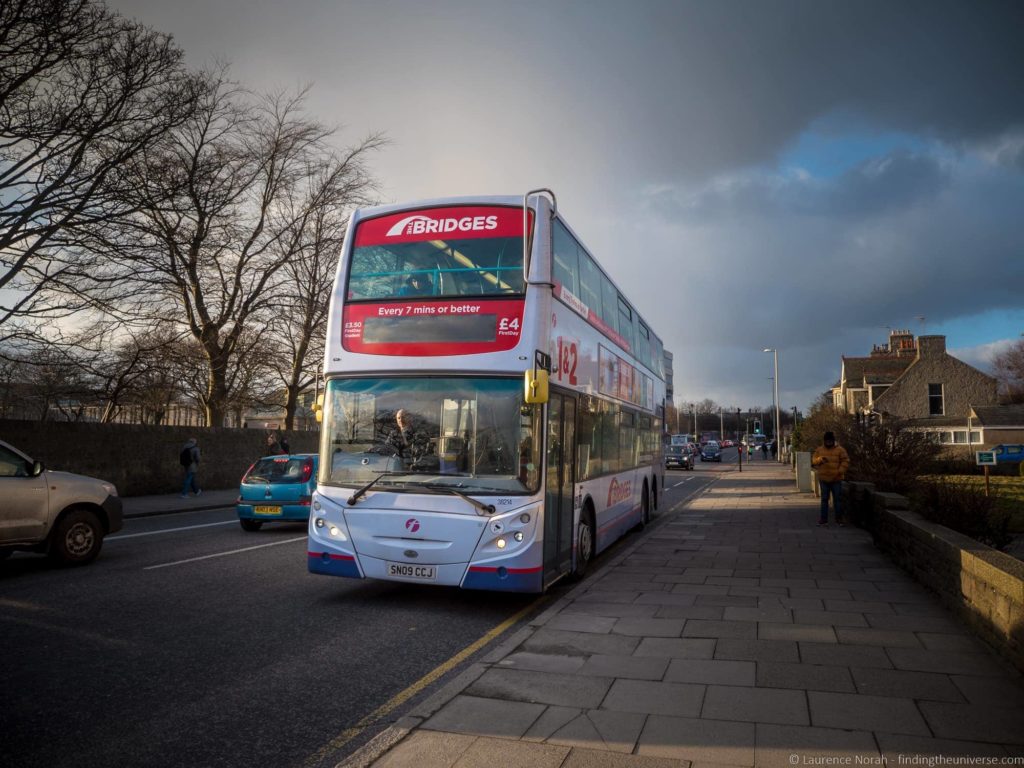 There are lots of bus routes in Aberdeen and the buses run regularly. Payment can be made on the bus, and we appreciated that, as in London, you can use a contactless card or device to pay for a ticket.
Where to Stay in Aberdeen
For this itinerary I'd definitely recommend staying somewhere close to the city centre so you can easily get to all the attractions.
We have visited Aberdeen a number of times and stayed in a range of properties. Based on our experience, we've put together this list of options across a range of budgets you help you pick the right accommodation for you.
If you are looking for a good value apartment, we have also stayed in this apartment hotel. Here we had a nice apartment to ourselves, with a separate bedroom and a lounge / kitchenette. They also had breakfast. This was easy walking distance to nearly everywhere we visited, and we can definitely recommend them.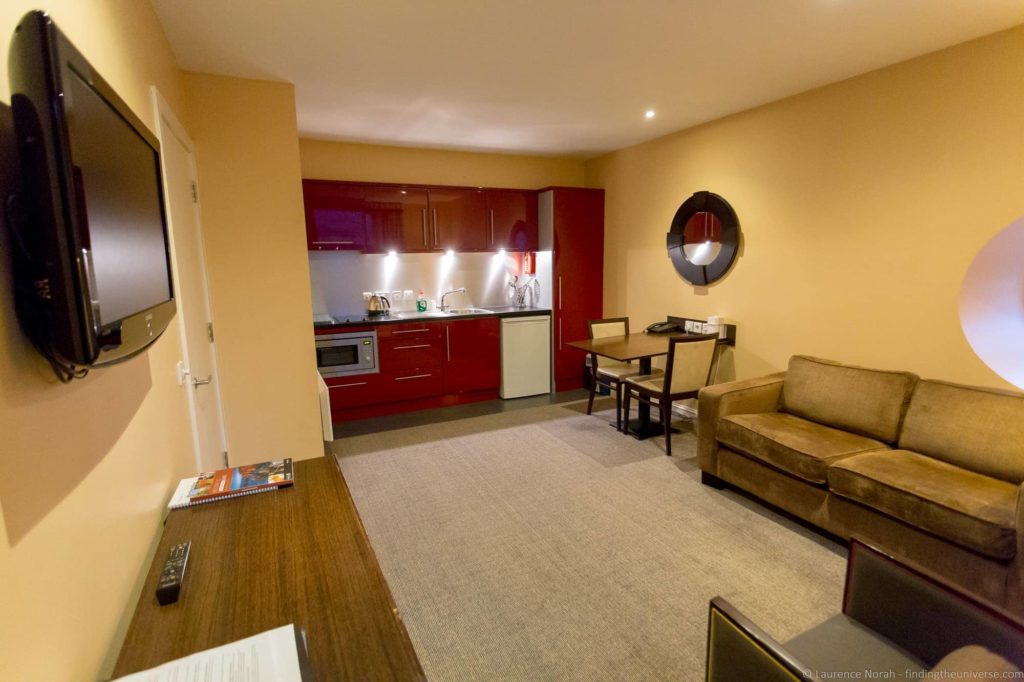 Further Reading for Aberdeen
We've explored Scotland and the wider UK quite extensively now, so if you're planning a trip, or just looking for more information about travelling in Scotland, we've got a lot of resources we've put together help you out. Here are some of those, as well as related third party resources.
And that's it for our suggested itinerary for spending 2 days in Aberdeen. Have you visited Aberdeen? Where would you add to the list? As always, if you have feedback or questions, let us know in the comments below.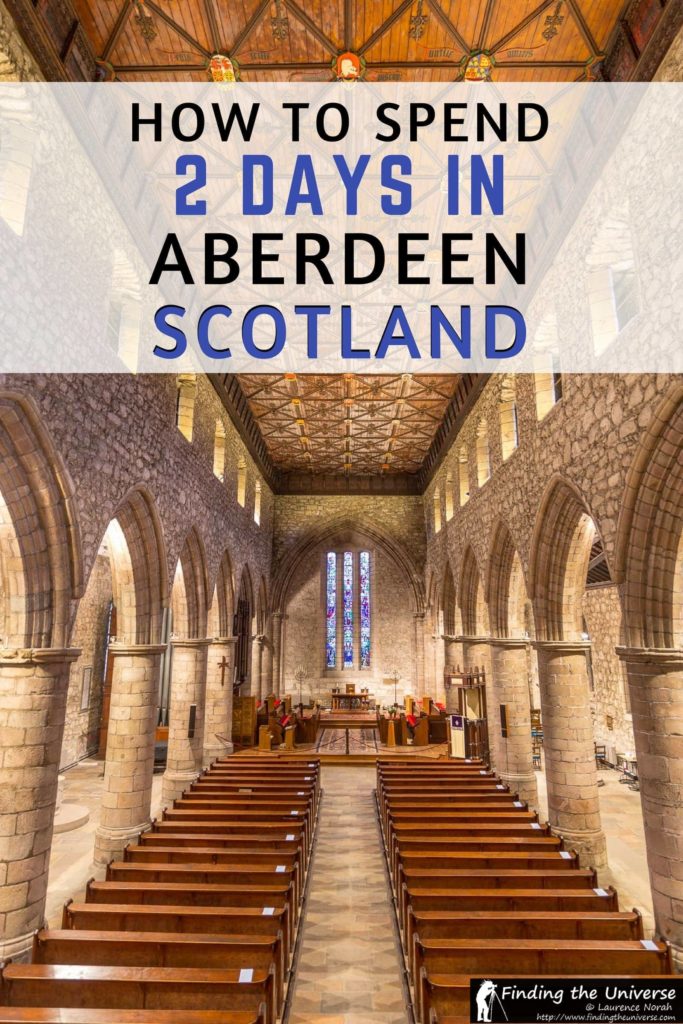 So you know, we were invited to experience Aberdeen and the Aberdeen Jazz Festival by Visit Aberdeenshire. They covered all our expenses during our trip, including meals, transport, attraction entry and accommodation. We'd like to thank them for their support. As always, opinions are our own, and you can see how we choose to work with brands on our code of ethics page.