If you are looking for a two week UK itinerary which includes Ireland, you have come to the right place. This UK road trip itinerary has you starting in London, and using a rental car as the transportation method. It covers some of our highlights in the UK, including cities, castles, and stunning natural scenery.
I have spent a great deal of time living in and exploring the UK. I've drawn on my experiences travelling here to put together my perfect two week UK trip to help you plan your own trip. This UK itinerary (which also includes Ireland) covers England, Scotland, Northern Ireland and Wales. It's a self-drive road-trip, although could also be modified to support travel by public transport if you prefer.
If you haven't driven in the UK before, do check out my guide to driving in the UK for helpful tips. We also have a guide to how much it costs to travel in the UK if you need budget planning help.
Without further ado, allow me to present my two-week UK itinerary.
A 2 week UK Trip itinerary
This itinerary is very busy and fits a lot in, including time in Ireland. It is doable, but just be aware that it will be fast paced with quite a lot of driving. Naturally, you are welcome to take the itinerary and adjust it to meet your own interests and pace.
For example, many folks prefer to focus on the UK with their two weeks, and skip the island of Ireland, returning instead via the Lake District and Wales. However, if you want to see as much as possible, this itinerary is how to do it.
The UK's capital is one of my favourite cities in the world. It's been hanging around for over 2000 years on the banks of the Thames, and there is just an incredible wealth of things to see, from historical sights, to amazing museums, to crazy street markets.
It's a wonderfully walk-able capital, and you can easily take in the major central sights in a day or so, leaving you the second day to explore museums, art galleries, or go a little further afield and take in some of the other sights, from crumbling cemeteries to massive parks. And if all else fails, you will never be short on an incredible pub to while away some time before heading on.
For inspiration for your visit, take a look at our 2 day London itinerary, which covers the major highlights of the city, and also links to lots of other information about visiting, including tips on finding Harry Potter locations in London through to Winston Churchill locations in London – something for everyone!
My advice for London is to invest in an Oyster card to save money on your transport (don't hire a car until you leave the capital – and check here for great rates on car hire), and if you think you're going to use it, look into buying a London Pass to save money on London's top attractions.
Available in 1, 3 and 6 day versions, as well as a version with an included Oyster card, the savings can really be quite impressive if you plan on visiting a few locations. You can read a full break down on when the London Pass is worth buying here, and buy one yourself here.
Finally, London is probably going to be the most expensive city in the UK for your accommodation. We recommend booking well in advance to get a good deal.
Some of our recommended accommodation options in London are:
The Walrus Bar and Hostel, The Z hotel in Shoreditch, Point A Hotel, Lime Tree Hotel and the Resident Victoria Hotel. You can see more London hotel listings here on booking.com. We also love the curated apartments available on Plum Guide.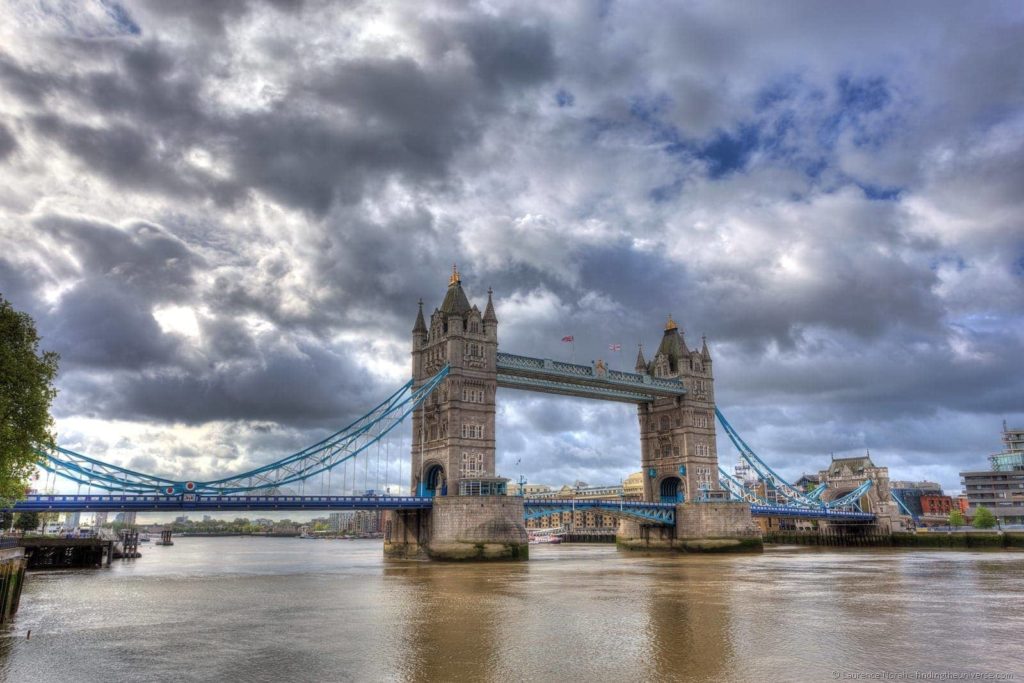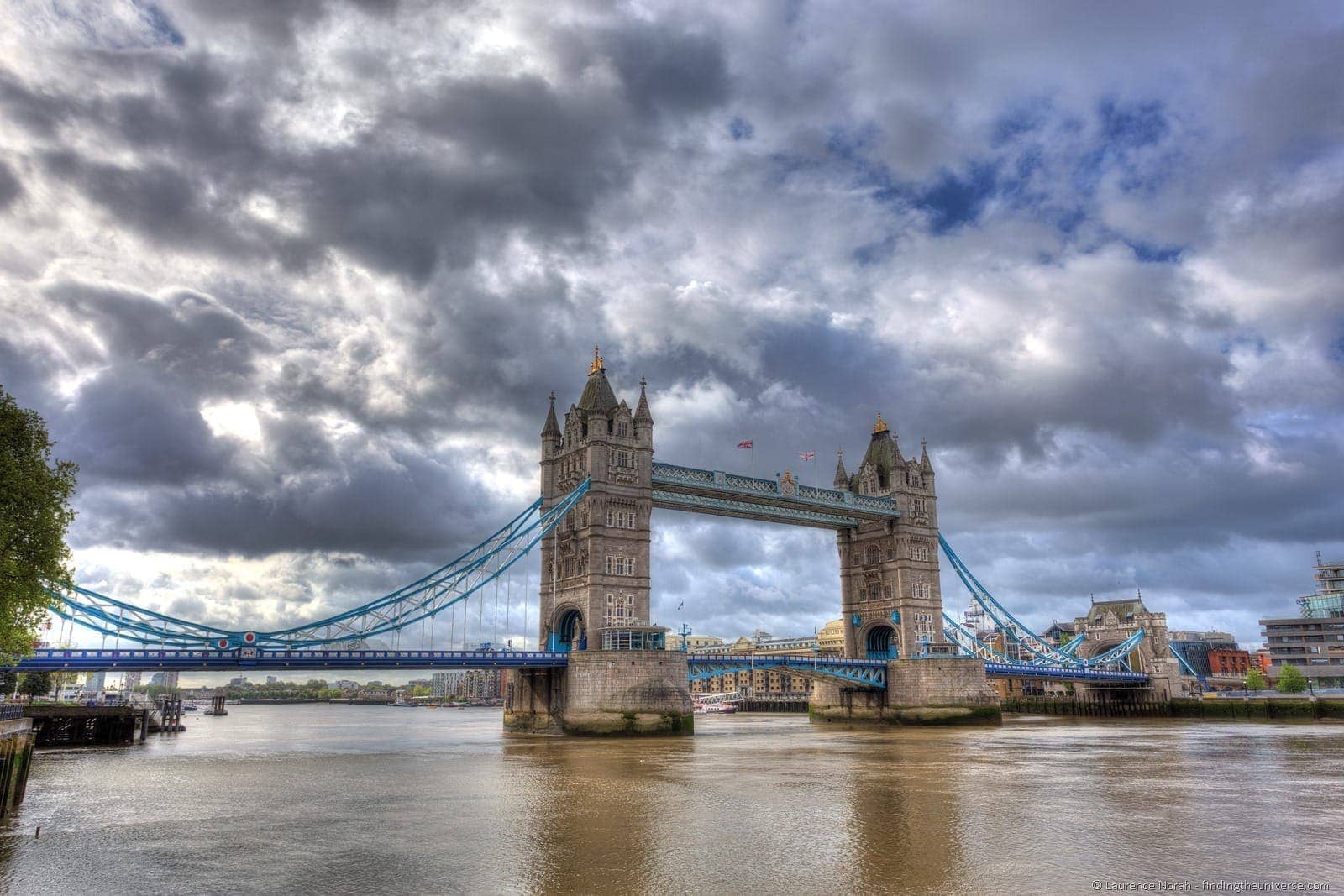 Days 3 & 4: Oxford & the Cotswolds
One of the stipulations of the original question was the wish to avoid feeling too much like a tourist. Unfortunately, this is nearly impossible in Oxford, as nearly everyone there is either a tourist or a student. I lived in and around Oxford for a number of years, and generally felt like a tourist most of that time too.
Part of the reason for that is that this tiny city is absolutely jam packed with incredible buildings, largely in the form of the Oxford Colleges. These are seriously wealthy establishments, who clearly had no problem flaunting that wealth in an architectural fashion back in the day.
This means that yes, it is full of people wandering around, mouths agape, at quite how pretty the whole thing is. Yes, it's jam packed with tourists. But for good reason!
So strap that camera on and snap away. Then go for a punt on the river, and enjoy some Pimms or a cream tea. Seek out the Harry Potter filming locations. Take a walking tour of the Universities. There's no shortage of way to fill your time!
Read more tips for spending a day in Oxford, here.
From Oxford you are also well located to take in the incredibly picturesque Cotswolds area – all quaint villages and rolling countryside. The England that everyone imagines England to be like, with country pubs, village greens and cricket ovals. Lovely stuff. Check out hotel prices for Oxford here.
Days 5 & 6: Peak District and Manchester
From Oxford I'm going to suggest heading "up north", towards the Peak District national park. Think rolling hills, quaint villages, and beautiful walks.
There are also some fabulous stately homes to visit, not to mention that on the way from Oxford you can stop off at Warwick Castle – one of the UK's best-preserved castles.
Part of the request I was posed asked about the yarn industry in the UK – and Manchester is certainly no stranger to the fibre industry – in the 19th century she earned the nickname Cottonopolis. Plenty here for the yarn enthusiast in you.
Of course, if fibre isn't your thing there are plenty of other reasons to visit Manchester, including excellent retail therapy and a variety of architectural highlights. Not to mention the music scene!
You can see my guide to things to do in Manchester for lots more ideas, and you can see hotel prices for Manchester here.
Day 7: York
Not that far from Manchester (England is so quaintly explorable!), the city of York is another of my favourite UK cities. From the incredible Gothic York Minster (a climb to the top is highly recommended) to the winding, tumbled down alleyways of the shambles, to the Viking history – this is a city that just cries out for exploration.
It's also an awesome place if you're into ghost stories. There are a whole number of ghost walks that take in the spooky past of York, so if you want an evening of entertainment and intrigue, likely accompanied with a number of fine drinking establishments, an evening ghost walk is a great bit of fun. I'm not a great believer in this sort of thing usually, but I took a tour and thoroughly enjoyed it!
If you do plan on seeing a few things in York, you might save money with a York City Pass, which includes most of the attractions in the city as well as access to the York Sightseeing bus or York City Cruises. You can buy that in advance here.
For more York ideas, see our guide to spending two days in York, which has a comprehensive itinerary as well as tips on where to stay and how to get around.
For accommodation, you can check out and book the best York hotels here.
Days 8 & 9: Edinburgh via Northumberland
From York we're going to wave farewell to England, and head up to Scotland's capital city, Edinburgh. On the way though, you'll be passing through some of England's least travelled, yet stunningly beautiful, landscapes.
I am of course talking about Northumbria. From miles of deserted beach, to crumbling castles, to the Roman equivalent of the great wall of China, Northumbria really has a lot to offer someone looking for a slightly off the beaten track England experience. The rolling landscapes are breath-taking and you'll find yourself alone much of the time. Worth taking a bit of time to explore, in my opinion.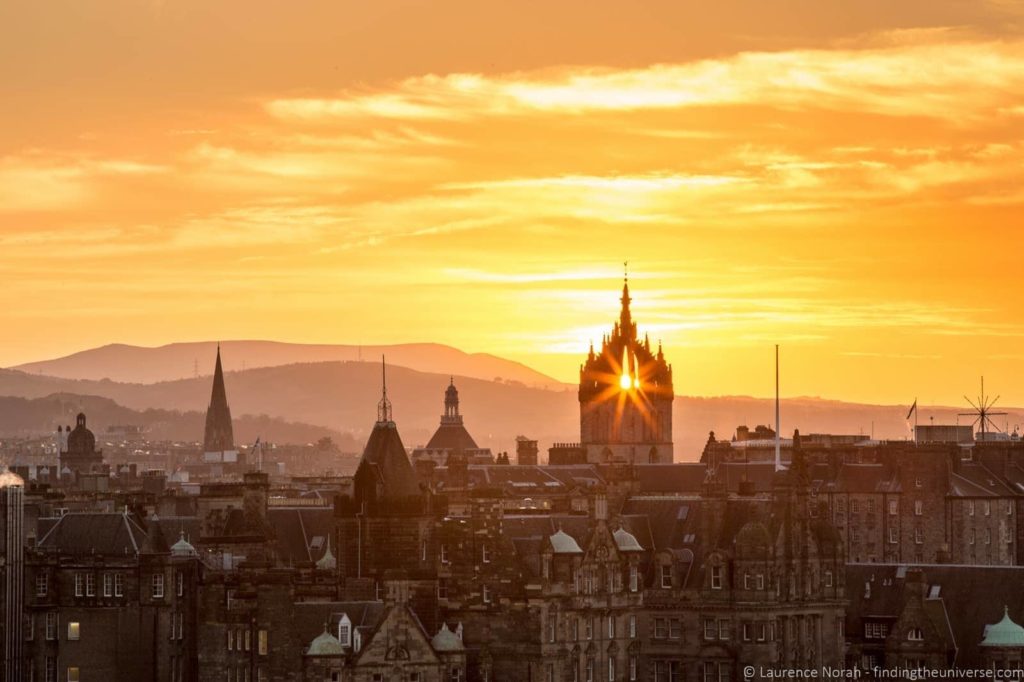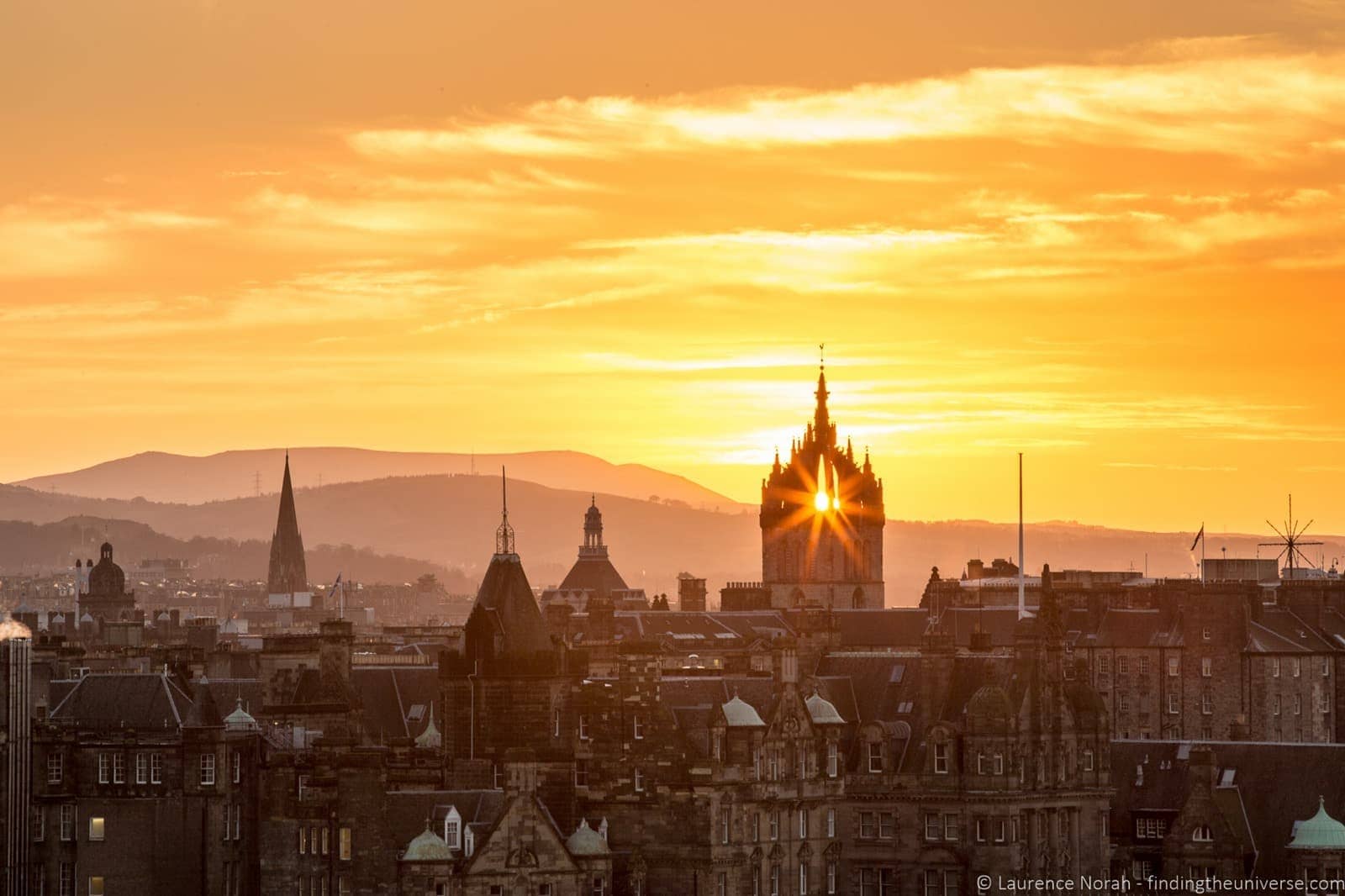 Then of course, it's up to Edinburgh, where you'll not be short of amazing things to look at. From Edinburgh castle, to Arthurs Seat, from fine whiskys, to Princes Street, there really is enough here for a number of days of entertainment. And if you visit during the Fringe festival… well… plan on being entertained for a good many weeks!
See more ideas on spending some time in Edinburgh in this detailed two day Edinburgh itinerary that I put together, as well as our guide to things to do in Edinburgh, our tips on visiting Edinburgh in winter, and our guide to finding Harry Potter in Edinburgh.
Then check and book your Edinburgh hotels here.
Days 10 – 12: Ireland
Because the UK is an easily explorable place with decent roads and relatively short distances to drive, it is totally possible to include another country – Ireland! – in a trip like this if you're up for it.
Do be aware that if you are renting a car, some car rental companies have restrictions on taking cars on ferries, or into other countries – so make sure you check before you go as there may be an additional fee to pay.
Of course, you could also fly to Ireland (Edinburgh to Belfast or Dublin for example), and use different rentals for different parts of your adventure!
If all that sounds like too much hard work, you could extend your time in Scotland, or alternatively, you could take in the west coast of the UK, including Glasgow, the Lake District, and Liverpool, as well as popping into Wales for the stunning Snowdonia national park, and rejoin this itinerary in South Wales or Bristol. The choice is yours!
If it is Ireland you want though, it's a short ferry ride from Scotland (Cairnryan to be precise, which is 2-3 hour drive from Edinburgh) across to Belfast in Northern Ireland, from where you can spend a few days exploring the Emerald Isle.
We have previously travelled from Cairnryan with Stena Line, which has been a fast, comfortable and efficient service. You can book your ferry tickets here.
This part of the world has a lot to offer, and three days is quite a short amount of time. We can recommend spending some time in Belfast and driving north along the causeway coastal route to see such highlights as the Giant's Causeway, ruined castles and spectacular coastline. Then, head south into Ireland, and see fabulous Dublin.
I've explored Dublin and her surroundings, taken a trip down to the Dingle Peninsula, kissed the Blarney Stone at Blarney Castle, gazed at the Cliffs of Moher, and visited the Dark Hedges of Game of Thrones fame – to name but a few of our wonderful experience on the Irish Isle.
In Dublin there's the Guinness Factory, of course, as a popular highlight, but also oodles of Gaelic history and culture to get excited about.
There are also of course the Irish people, well known for their love of a good time! Personally, I'd head on down the coast from Belfast, through Dublin and down to the port of Rosslare, where after three exciting days in Ireland another ferry service will whisk you across to the last of the four countries to make up the UK: Wales!
Day 13: South Wales and Cardiff
In Wales you will arrive either at Fishguard or Pembroke – both excellent places to explore the Pembrokeshire Coast national park. Here you will find beautiful beaches, rugged cliffs, and fabulous opportunities for walking.
You're also not too far a drive from Cardiff, the Welsh capital. Four capitals in a fortnight – not bad going! Here you'll find castles, sporting venues and more Welsh based culture than you can shake a stick at. Plus, arrive at the right time of year and you'll find the Great British Cheese festival in full swing. What's not to be excited about? Find and book your Cardiff hotels here.
Day 14: Bristol & Bath
From Cardiff you'll cross the enormous Severn estuary over the impress Severn road bridge and be back in the UK, or Bristol to be precise. Here you'll find all sorts of interesting items of historical interest, largely running on a nautical theme, as well as some of the best street art in Britain.
For over a thousand years Bristol has been an important English port. From early explorers and traders, to the dark years of the African slave vessels, to filling Australia with immigrants, it is hard to understate the role that Bristol has played in Britain's sea faring history. There is, after all, a reason for the expression "ship-shape and Bristol fashion" having a place in the English language.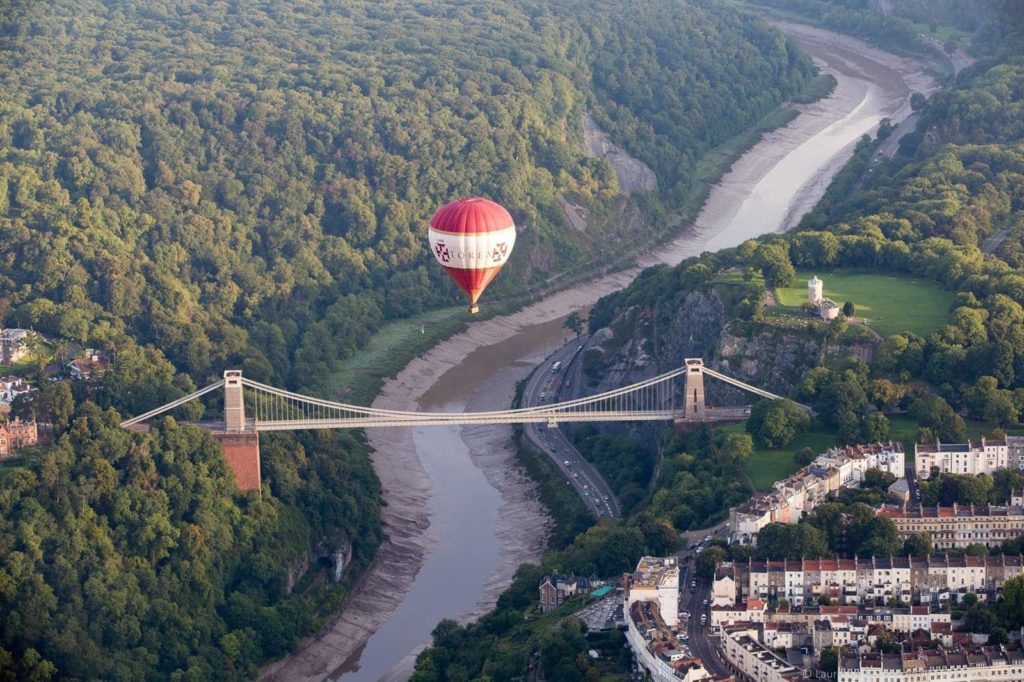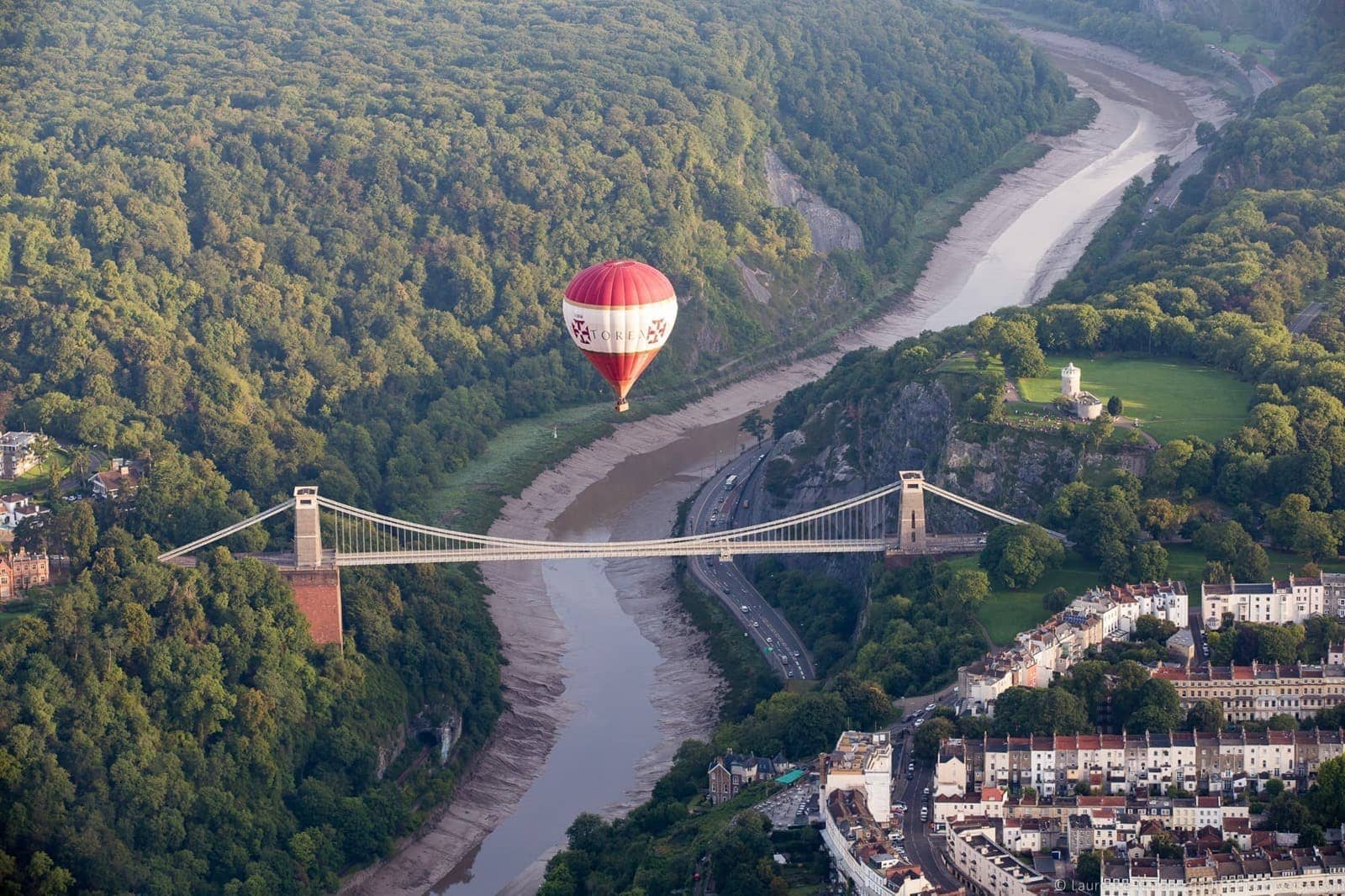 I can highly recommend taking a trip round the SS Great Britain when you're in Bristol. Built in 1843, and designed by the engineering genius who was Isambard Kingdom Brunel – the man who almost single-handedly revolutionised both engineering and public transport in the UK.
The SS Great Britain is notable as being the first steamer to cross the Atlantic – setting a record pace for the time of 14 days. An amazing bit of history. Note that tickets are slightly cheaper if you book them online, which you can do online here.
For more ideas in Bristol, check out our guide to things to do in Bristol, which should give you plenty of ideas to fill your time. Find the best prices on Bristol hotels and book here.
From Bristol it's on to the Roman spa city of Bath, a world heritage site. Like Oxford, this is a difficult place to be anything other than a tourist, but it is so worth it all the same!
Day 15: Back to London, via Stonehenge!
Our last day of our just over two week UK itinerary takes us back to London. No trip to the UK though would really be complete without taking in perhaps our most famous monument – the circle of rocks known as Stonehenge.
There is just something about the place that makes you wonder. A circle of rocks, built by a people who had nothing but their hands and some bits of wood to help them out, in the middle of the Wiltshire countryside, hundreds of miles from an actual quarry, is just mind blowing.
Add in the pagan ritualism, the relationship between the rocks and the sun, and the sheer mystery of the place, and you have somewhere that is capable of really capturing the imagination. Worth your time to visit (see more thoughts from a trip to Stonehenge here).
Plus, while you're there you can pop into Salisbury and enjoy the cathedral, which boasts the highest cathedral spire of any church in the UK.
And then… back to London, where this tour finishes!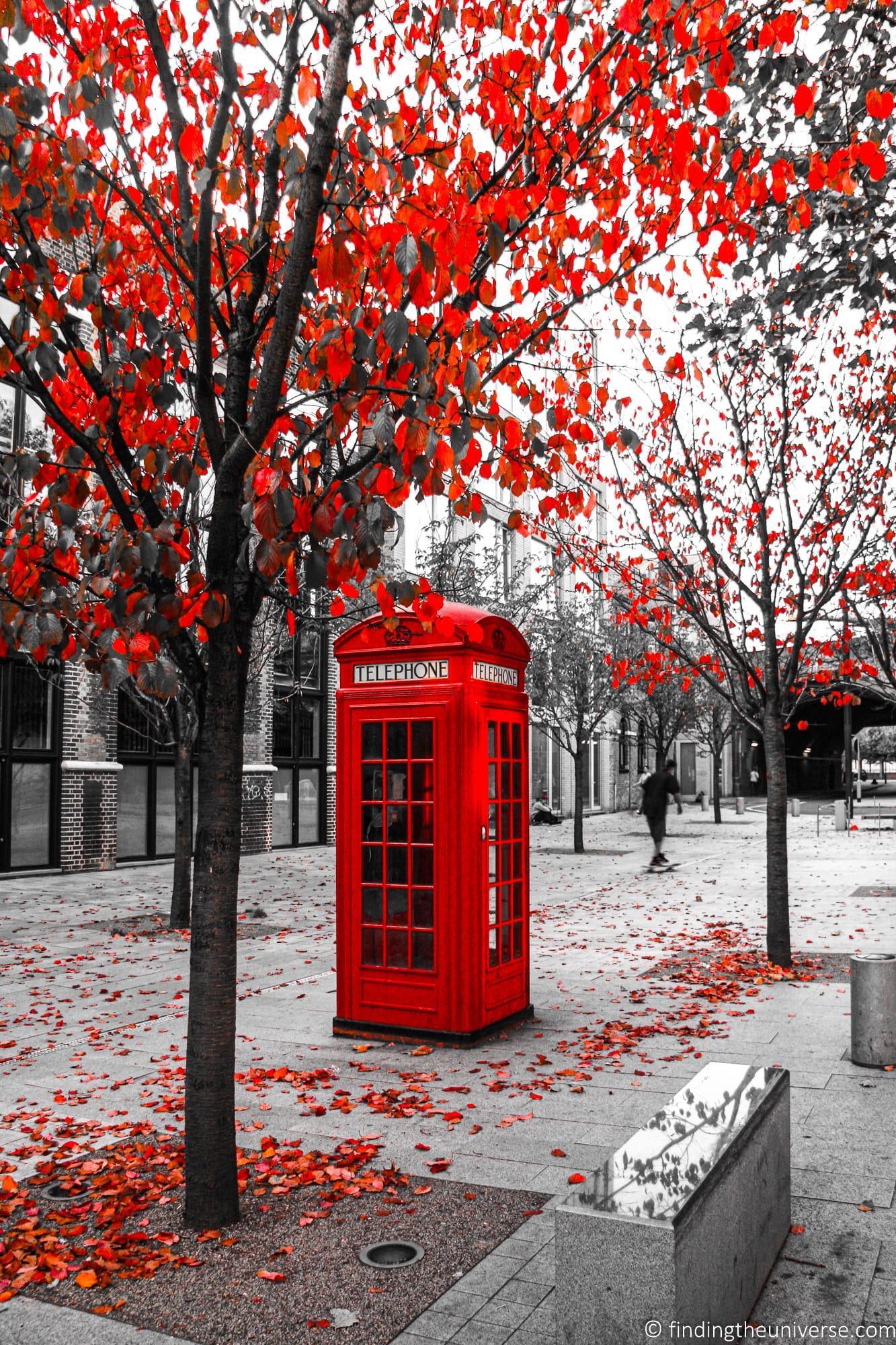 2 Weeks in the UK: Road Trip Map
Here's a map of the route, for your reference.
2 Week UK Itinerary Summary
Days 1 & 2: London
Days 3 & 4: Oxford & the Cotswolds
Days 5 & 6: Peak District and Manchester
Day 7: York
Days 8 & 9: Edinburgh via Northumberland
Days 10 – 12: Ireland
Day 13: South Wales and Cardiff
Day 14: Bristol & Bath
Day 15: Back to London, via Stonehenge!
Can you do this 2 Week UK itinerary by public transport?
A popular question from readers is whether or not this itinerary can be done by public transport. I appreciate that of course not everyone wants to drive in the UK, and the answer, for the most part, is yes.
Certainly, between the major cities on the itinerary there are good rail and/or bus links, with the train usually being a little faster. The main challenge is the rural sections of the route – for example, exploring the Cotswolds, Northumbria or the Peak District. This is possible using local buses of course, but it can definitely slow you down a fair bit, and so you would need to adjust the itinerary a little to fit the schedule.
Another option is to add in some days in London or Edinburgh, and doing some specific day trips from these cities to take in the out of town attractions.
For example, there is this day trip from London that takes in highlights such as Bath and Stonehenge. Then, for Northumbria and the Scottish Borders, including beautiful Alnwick Castle, consider this tour from Edinburgh.
If you are interested in doing this itinerary by public transport, check out my guide to taking a 10 day UK trip by public transport, which as well as a route, has lots of ideas for how to book different forms of transport in the most effective and cost-efficient way.
What About Touring the UK With A Tour Company?
Another popular question is whether or not this sort of trip can be done with a tour company, and if we have any companies we would recommend for this.
So you have a few options for doing this which I have outlined below.
The first option is to take a group tour of the UK. There are a number of companies offering small group tours – we'd recommend finding a service which operates tours of 15 people or less. We usually use and recommend Rabbie's Trail Burners, who operate trips around the UK and Ireland, and have a number of tour options to choose from.
We haven't found a tour that exactly matches our UK wide itinerary, but we still have a solution for those of you wanting the do a similar trip as part of a guided tour.
First, we recommend you spend two or three days in London, following our suggested London itinerary.
Next, we recommend you take something similar to this small group tour, which takes eight days to take you from London to Edinburgh.
In Edinburgh, you can spend a couple of days following our Edinburgh itinerary, after which you can easily fly to either Belfast or Dublin direct from Edinburgh.
Here you can either explore these lovely cities, or take a tour to explore more of the country, we'd recommend either this three day tour of Northern Ireland or this three day tour of the southern and western coast.
Alternatively, if you'd prefer to skip Ireland, you could take something like this five day tour of the Scottish Highlands and Skye.
Finally, you can either return to London, or have your flights home depart from Dublin or Edinburgh, depending on your tour choice.
The other option is a bespoke tour company and/or a private tour guide, who will be able to put a tour together for you, including guiding, transport and accommodation.
Of all the options, this will generally be the most expensive way to travel, but it will also give you total flexibility in terms of your trip and schedule, plus you'll have a guide with you every step of the way, taking all the hassle out of your trip.
For this sort of tour, we recommend the services of Robina Brown, who is a blue-badge guide offering tours across the UK. See her website here.
When to Visit the UK
You can visit the UK at any time of year, although for the best weather and longer daylight hours, we'd definitely suggest visiting in the warmer months – from May to September. May is probably our favourite time of year, the weather is usually quite reasonable but the tourist crowds are not too intense.
Christmas, and the period leading up to Christmas, can also be a wonderful time to visit, when the streets and shops are all brightly lit and decorated for the festive season. For a good example of this, check out our guide to visiting Edinburgh at Christmas.
Where to Stay in the UK:
For accommodation, there are a great many options to choose from, ranging from cosy B&B's through to upmarket hotels, and everything in between. Finding the best deal on your accommodation is an important part of trip planning – helping you to get the most from your budget, as well as find the property that is right for you.
We've tried a lot of booking sites, and nearly always find ourselves using Booking.com. They have an extensive selection of properties, many with no-fee cancellation policies, and often run discounts and special offers. Click on each city title to see their listings: London, Oxford, Manchester, York, Edinburgh, Dublin, Cardiff and Bristol.
If you prefer an apartment or more of a hosted stay, then we recommend Plum Guide. We've tried all the others, and in our experience Plum Guide consistently has the highest quality options for the locations they are available.
If you can't find what you want on Plum Guide, or you want some new options to try out, we wrote a whole post on the best alternatives to AirBnB, as well as a guide to our favourite holiday cottage accommodation in the UK, which you should check out!
Between these options, you should find the best prices and places to stay for your trip, as well as a good selection of reviews and feedback to help you make an informed decision.
How to Get Around the UK
For this kind of trip I also obviously recommend that you look into renting a car. We have used and can recommend Enterprise Car Rental, they usually have great rates, especially for one way rentals. We also recommend comparing car prices using a service like Rentalcars.com, which compares prices across a range of providers to help you find the best deal.
A hire car will give you a lot more flexibility than public transport, and prices are generally fairly reasonable. However, if you would prefer to do a trip like this by public transport instead of driving yourself, check out our UK itinerary by public transport for ideas.
Another option for travelling in the UK is to hire a motorhome. Whilst this might not be practical for a city focused trip, you might prefer it if you are planning on visiting more rural locations.
For campervan rental we suggest checking out Motorhome Republic. They offer a campervans from a range of companies at different price points, so you can find the right one for you. You can see their UK listings here.
Further reading for your UK Trip
We've got lots of resources to help you plan your trip to the UK, from posts we've written ourselves to third party content we're happy to recommend. Here it is:
If you're planning on visiting a number of historical properties, there are a couple of options you have for saving money as a visitor to the UK. Two main organisations exist to preserve these properties, the National Trust, and English Heritage.
Both of these organisations offer specific passes for visitors to the UK, which represent great value for money for visitors.
For the National Trust you can pick up a National Trust touring pass. This is valid for 7 or 14 days, and gives you access to every National Trust property in the England, Wales and Northern Ireland.
For English Heritage, you can get an English Heritage Overseas Visitor Pass. This is valid for 9 or 16 days, and gives you access to every English Heritage property in the UK.
Alternatively, you can also buy a full membership to these organisations, which will last a full year. You can buy an English Heritage Membership here and a National Trust membership here.
So those were my thoughts for taking in a slightly longer than two week trip in the UK. I've obviously missed out a great number of places, as no two week trip can possibly hope to see everything, but I'd like to think I covered a great many highlights of this truly fascinating country.
As always, if you've got any thoughts on this post, do hit up the comments below!