New Year's Eve for me has often involved good parties in the company of friends at someone's house. The times I've gone to pre-arranged events haven't always been great – everything is costly, the crowds are intense, and I never seem to be in the right place at midnight.
Take London for example. I was there for New Year's once, with the plan of watching the fireworks. Unfortunately, I didn't leave early enough, and so ended up being able to hear the fireworks, but not actually see them. Slightly frustrating way to start that year off!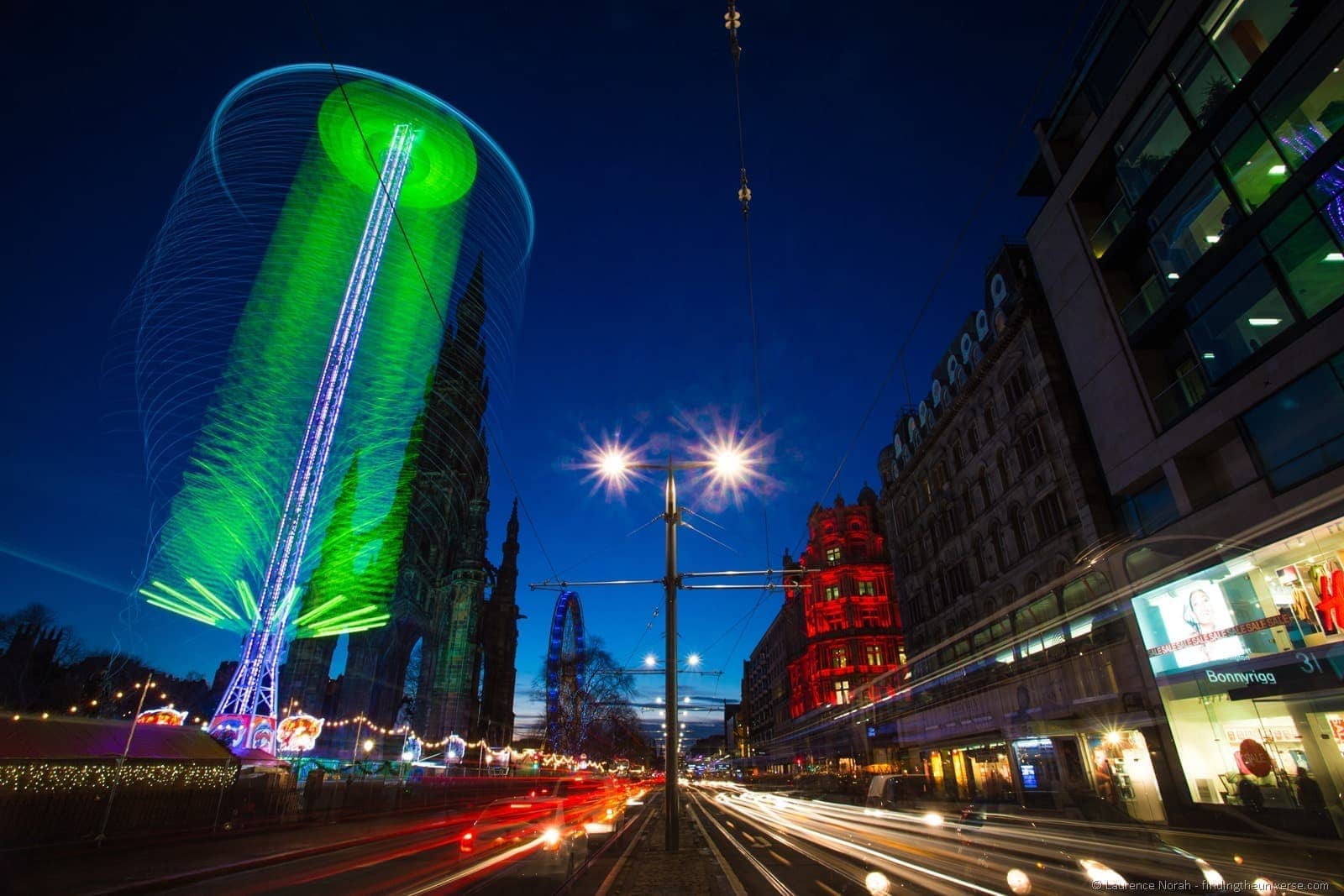 Anyway, I was invited to spend New Year's Eve in Edinburgh in 2014, as part of what the Scots call "Hogmanay". This has long been on my list of events I want to attend, so it didn't take me long to reply with a resounding YES, with the hopes that it would blow my other New Year's events out of the water. Spoiler: it did!
Edinburgh's New Year's Eve Party is fairly legendary as New Year's events go. It's one of the largest of its kind in the world, and currently involves around 80,000 people descending on the streets of Edinburgh to take part in revelry. There are 13 separate venues across the city, offering everything from top international artists through to DJ's spinning sing-along anthems as well as more traditional Scottish numbers.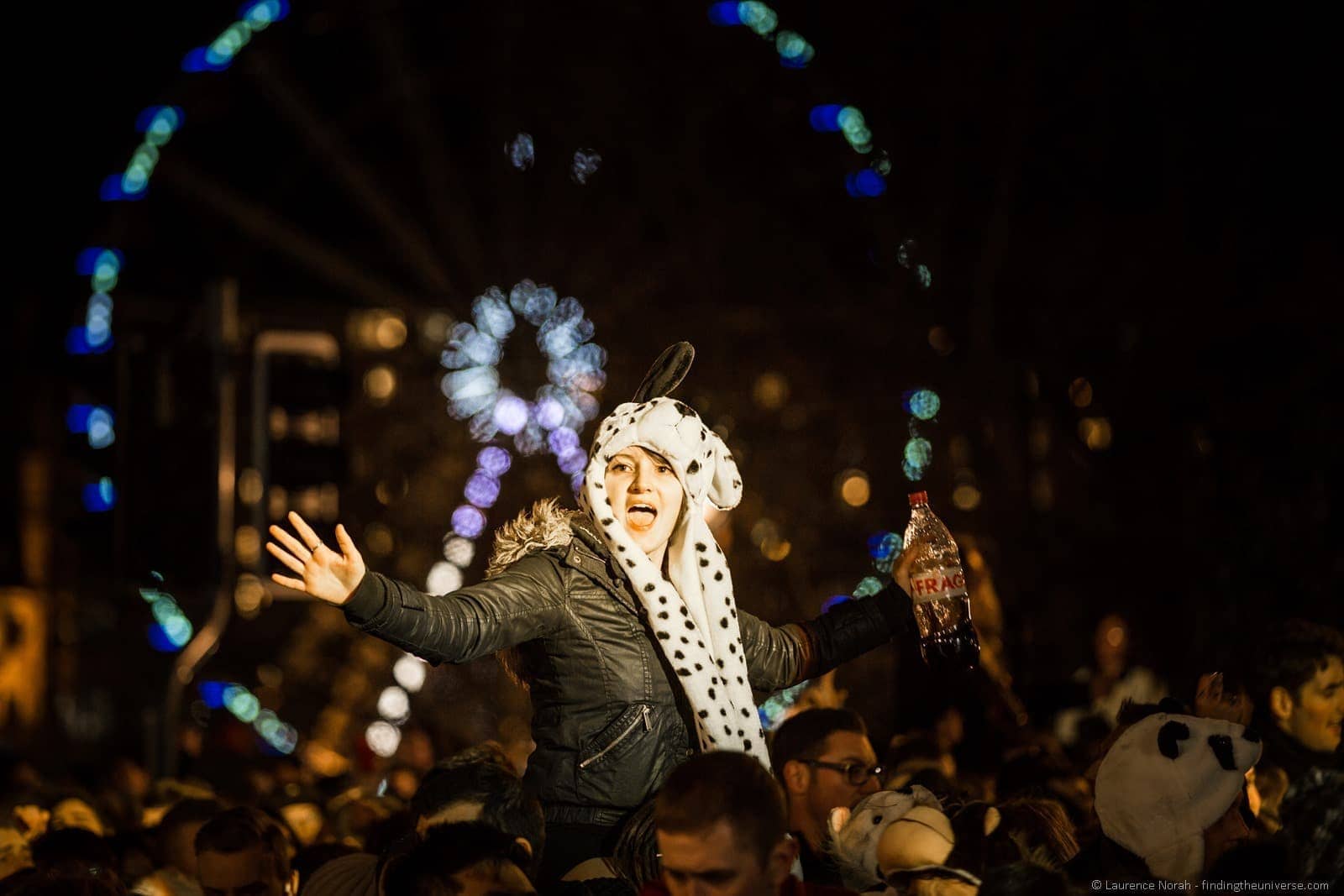 The party itself actually starts on the night of the 30th December, with a Viking-led torchlight procession, starting near the Castle, and finishing up at Calton Hill with a huge bonfire and fireworks display.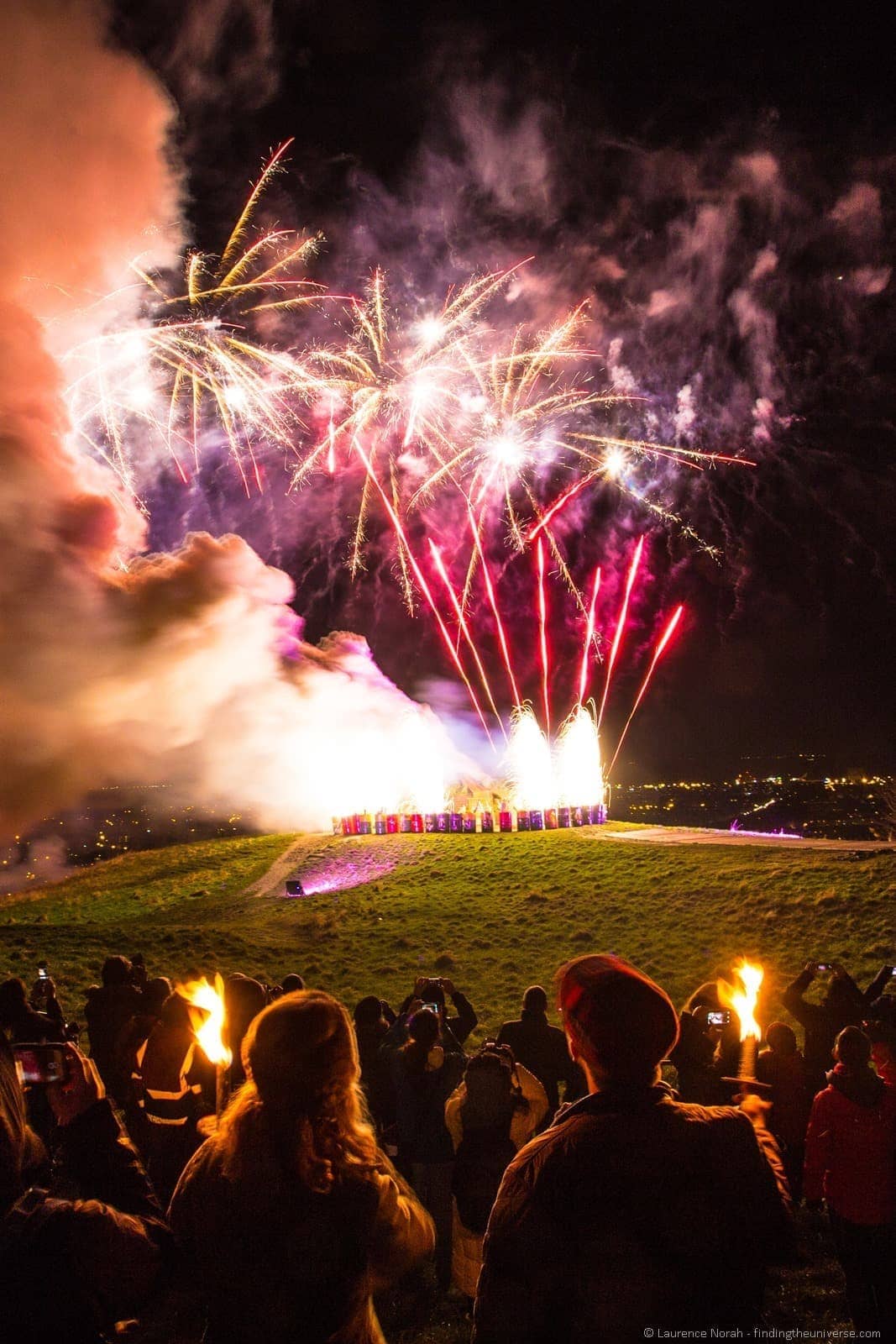 And these aren't just some blokes dressed up as Vikings. These are actual Vikings, who pop across especially from Sweden for the event. And they have big torches. Like, really big, fiery things, suitable for both procession work and a bit of burning and pillaging, should the need arise.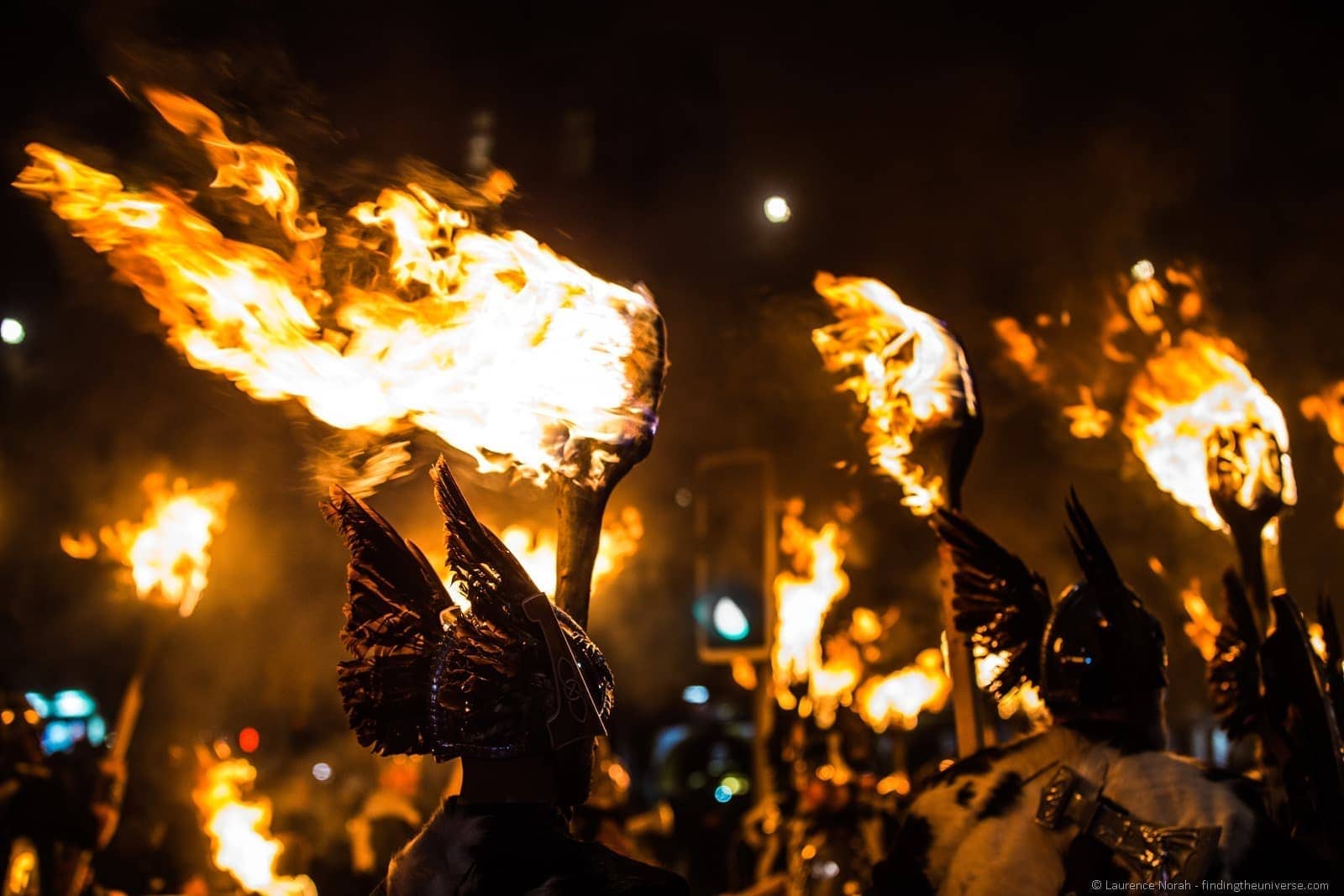 Behind them, 7,000 members of the public walk along with their own, slightly smaller torches, creating a procession that is just fantastic to be a part of. I was just behind the Vikings in their full regalia, which was an incredible experience, after which I watched the fireworks and bonfire up on Calton Hill.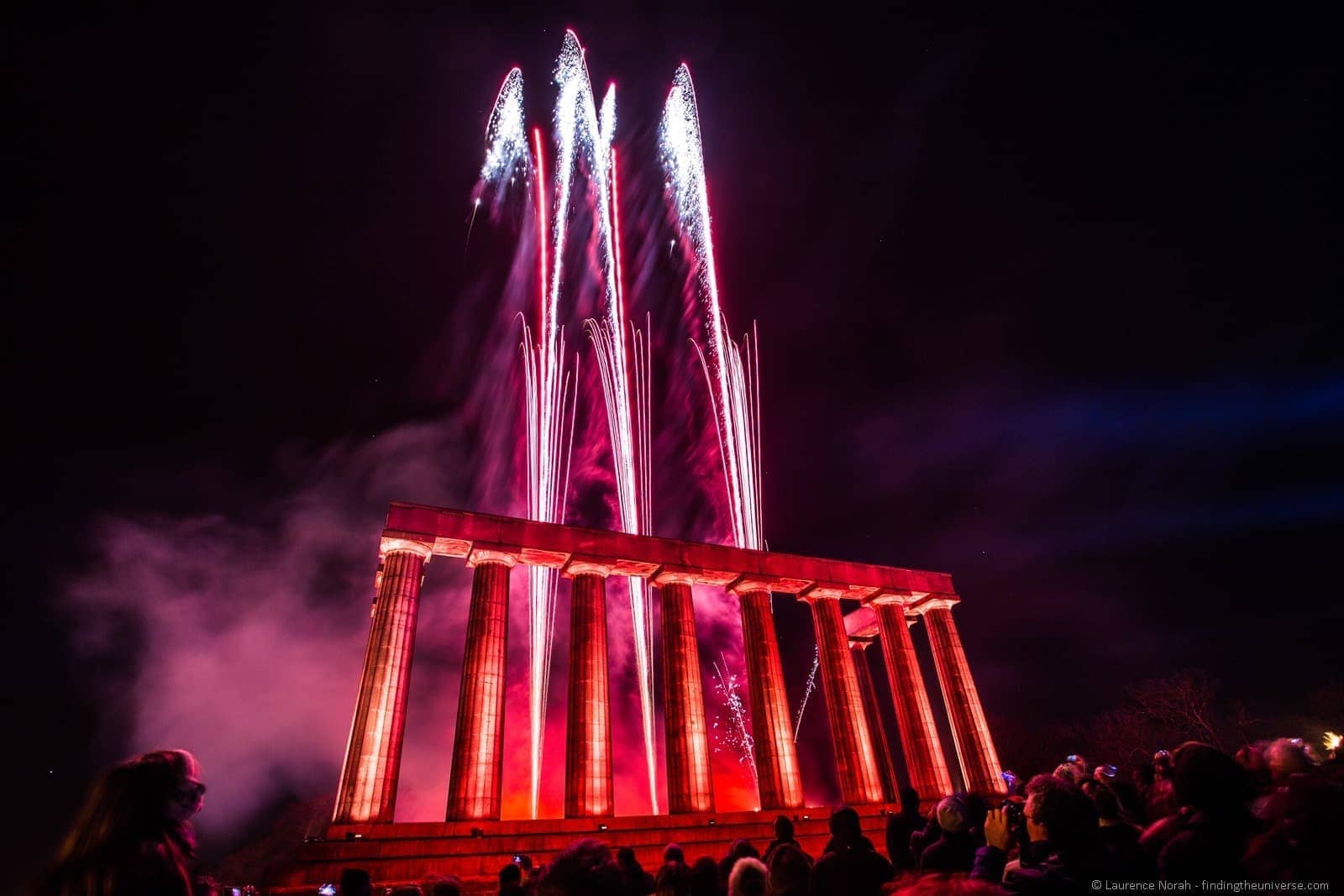 On the main night of the event the city is transformed into a party hub. It's also sealed off so only folks who have tickets can enter, in order to ensure everyone stays safe. Once in, the choice of where to go is kind of tough!
I spent the evening bouncing back and forth between the main stage, where I caught Abba tribute group Bjorn Again, as well as getting up close and personal in the media pit with Lily Allen, and heading up the hill to Hot Tub Time Machine, where the DJ rattled through classic hits from the previous years leading up to 2014. Sing along favourites from Oasis and Radiohead got the crowd pretty wild.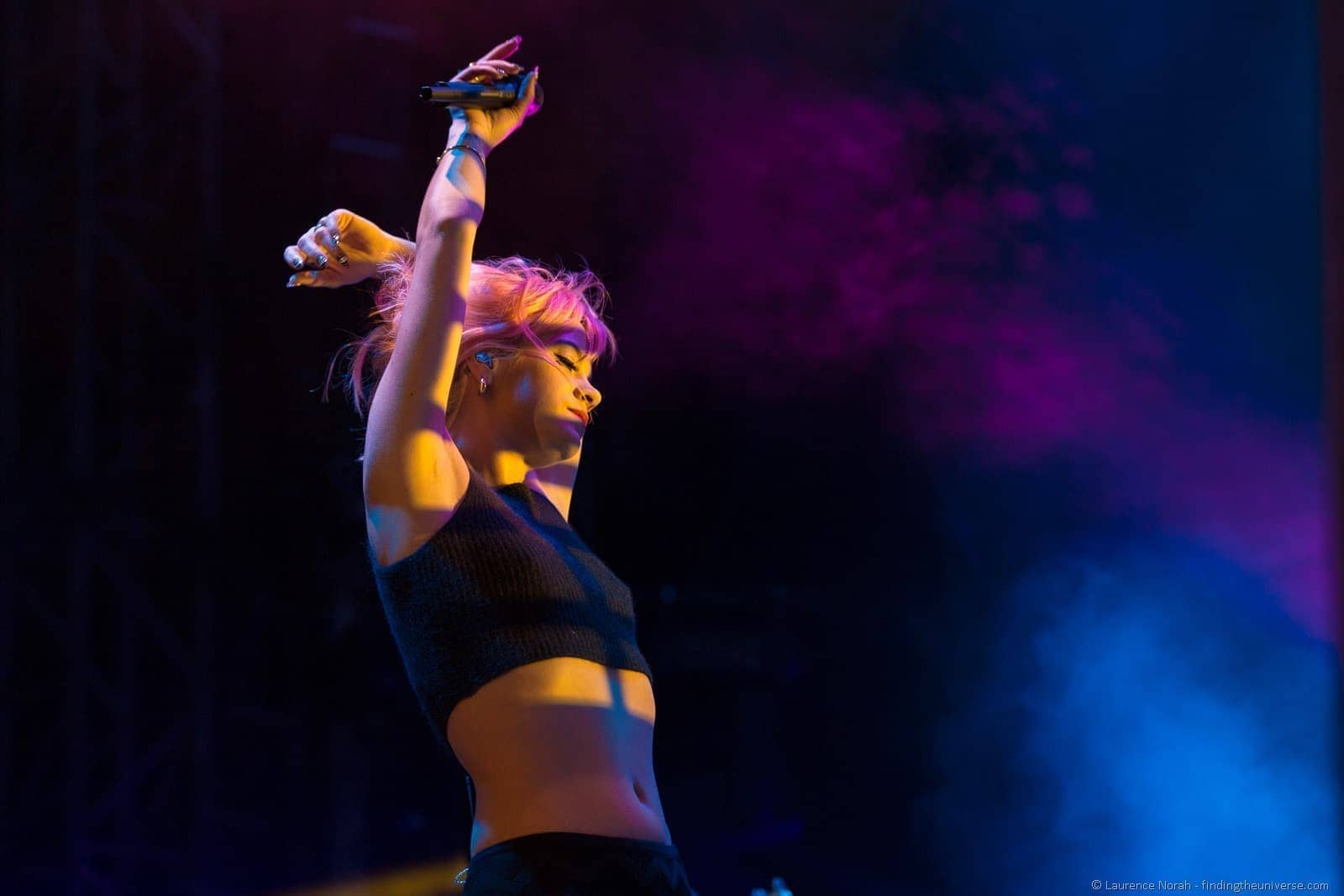 Of course, Scotland is pretty unique in that both the first and the second of January are a public holiday. Hogmanay is a three day event, spilling over into the 1st January. Which was why I found myself up, after far too little sleep, on a bus to South Queensferry next to the Forth Rail Bridge, where I took part in a parade known as the Loony Dook.
This is where a thousand brave, or slightly mad, depending on your viewpoint, start the year off by dunking themselves in the sea.
Yes folks, I started 2015 off by throwing myself into the North Sea on the 1st of January. It wasn't warm, but it sure woke me up!
If you're planning on making it to Hogmanay, here are my five tips for getting the most out of it:
Tips for your New Year's Hogmanay in Edinburgh
Wrap up warm! It's Scotland in the depths of Winter – it's not warm, and it will possibly even rain or snow. So bring lots of warm clothing, layering being key in case you find yourself warming up from all those ill-advised dance moves you might be inspired to try out after a couple of drinks. Speaking of which:
Bring something to drink – I was advised that the best option for keeping well oiled throughout the evening was to bring something in a plastic bottle, which the authorities appear to be more than happy about. Drinks are available from pop up bars, but they are expensive, so you'll do well to plan ahead and put something tasty in something portable and non-breakable. Glass is a no.
Pace yourself – It's a marathon not a sprint folks! I saw a number of folks being "helped away", either by friendly police officers, or in more serious cases, wheeled off by paramedics. You want to at least be vaguely able to remember who you kissed at New Year's right? Right?
Choose your New Year's Eve location in advance! – As the clock advances towards midnight, the crowds are going to get busier and busier, wherever you are, making movement a challenge. The fireworks over the castle are best viewed from the gardens or along Princes Street, so if that's a priority, figure out a location well in advance, and hang out there, as it'll be harder to quickly get anywhere as you get closer to midnight!
Take advantage of the free transport – Once the night is over you, and around 80,000 other people, are going to be wanting to get home. I was lucky enough to have a city centre hotel which meant I didn't have to worry about transport, but there were a great number of free buses being offered to destinations around the city to ease the way home if you are further out of the city.
And that wraps up my Hogmanay experience! It was without doubt the best organised New Year's Eve Party I've ever been to, and one I can highly recommend. Take some friends, or make some new ones, and have the best night's party of your life!
If you're in Edinburgh for longer over this period, there's a lot going on in the lead up to both New Years Eve and Christmas in Edinburgh. Take a look at our guide to Edinburgh's Christmas for more ideas. Then, if you want to have some more fun, check out my guide to spending two days in Edinburgh to keep you entertained for longer!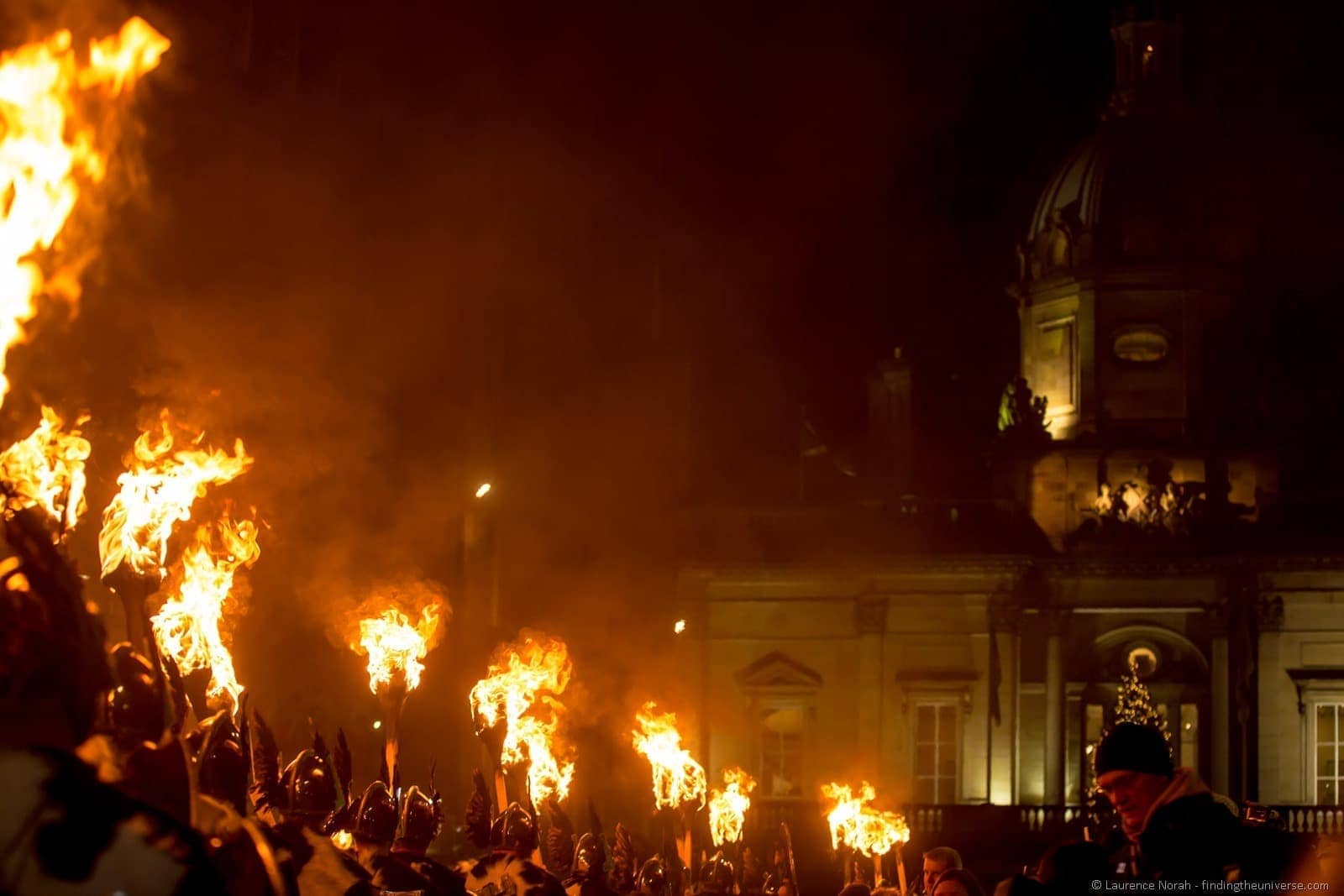 My experience at Edinburgh's Hogmanay was a part of the #blogmanay experience, which was part of Edinburgh's Hogmanay and was supported by ETAG, EventScotland, VisitScotland, Homecoming Scotland 2014 and co-creators Haggis Adventures. Created and produced by Unique Events. As always all opinions expressed here are entirely my own.