On our recent trip to Glasgow Jess and I were both impressed by the amount and quality of the street art in Glasgow. So much so in fact, that of course we wanted to share it with you.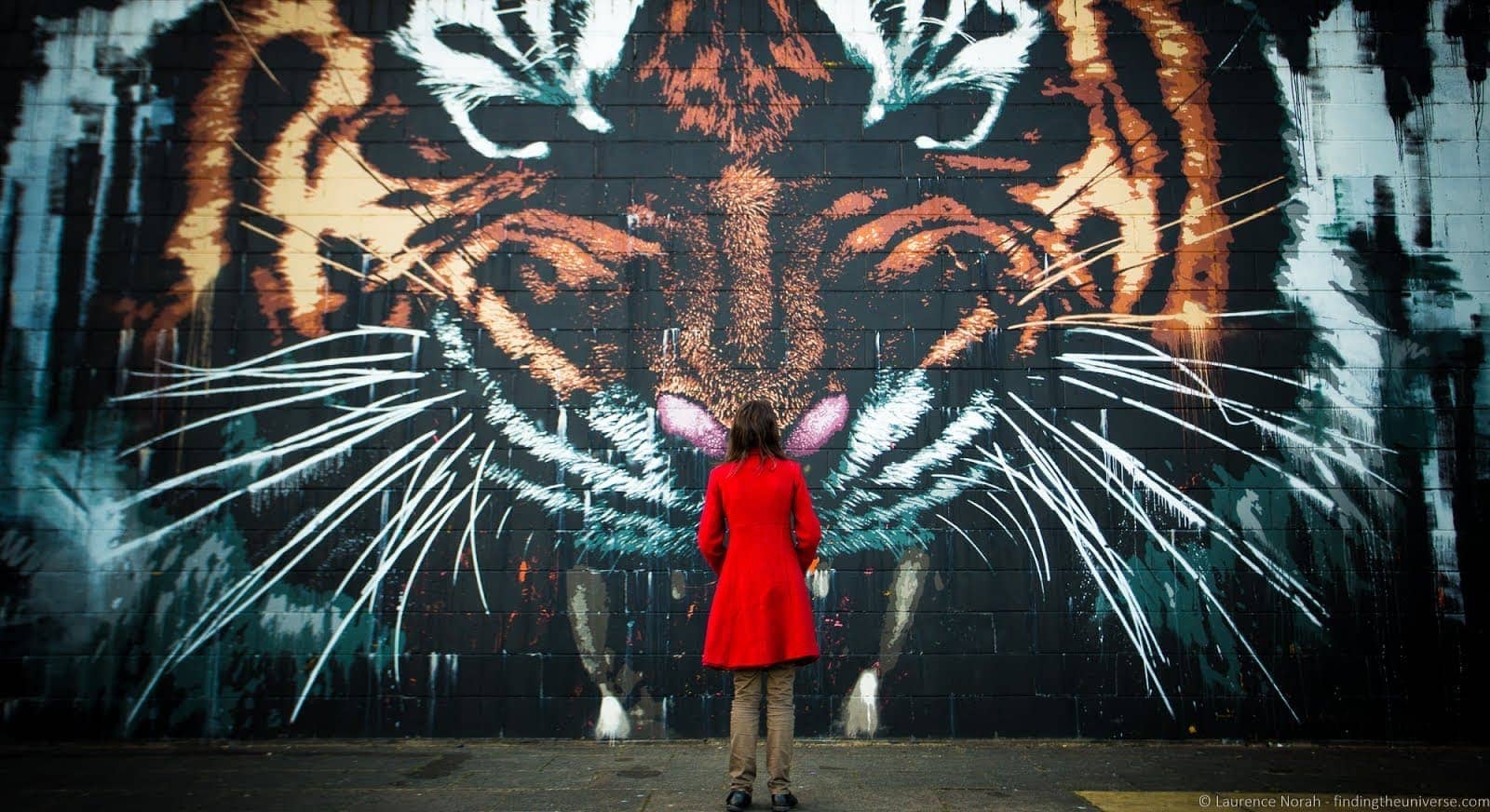 In today's post I'm going to take you on a tour of some of our favourite pieces of the street art in Glasgow. These range from murals depicting the sporting history of the city, through to some famous Glaswegians, and even a variety of wildlife. Something for everyone! Let's get started with the:
Street Art in Glasgow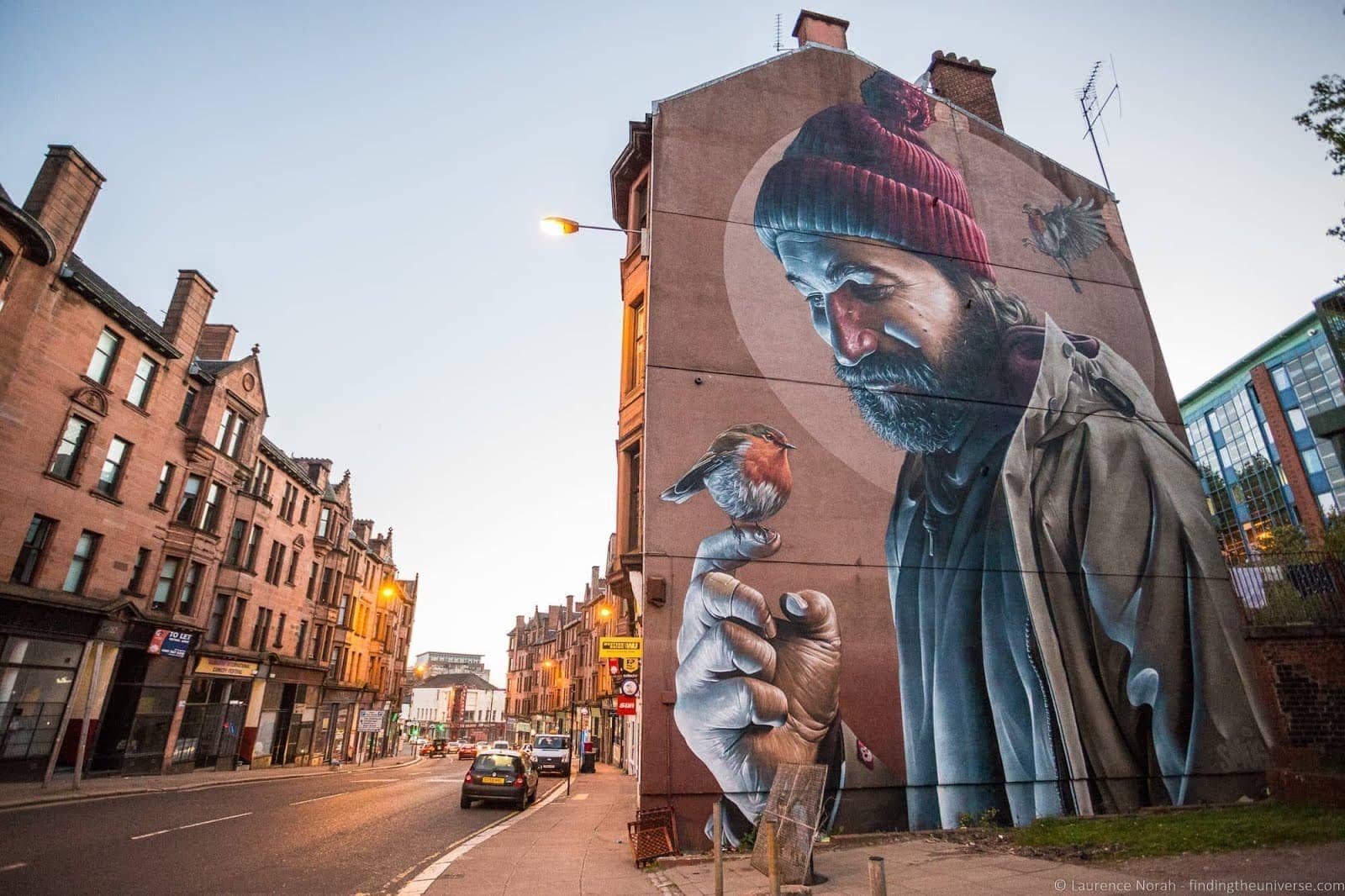 Definitely one of our favourite pieces of street art in Glasgow, this is by the street artist "Smug", and it depicts a modern day St. Mungo – Glasgow's patron Saint who happens to be buried in the Cathedral a few hundred yards from this piece.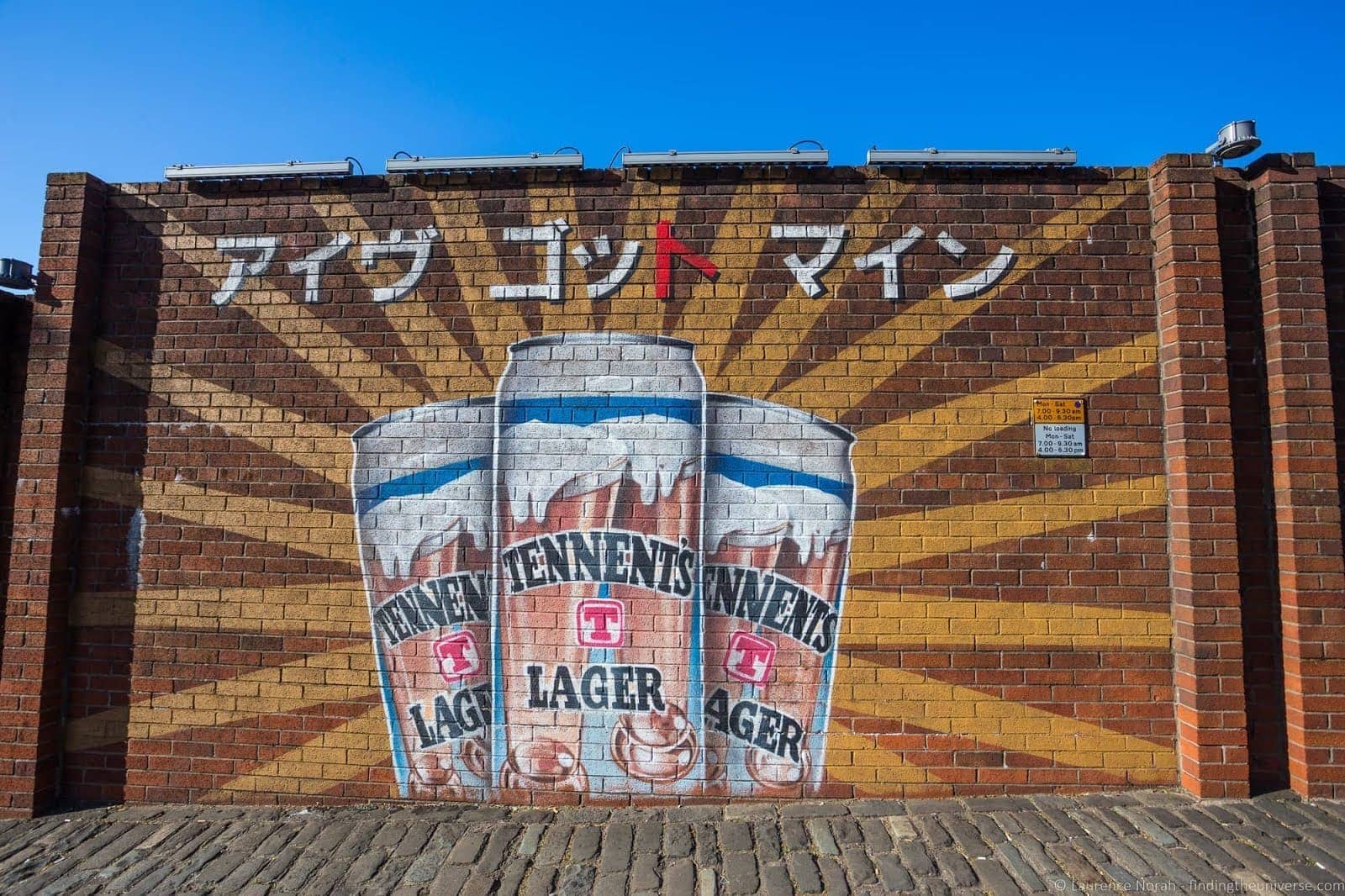 Glasgow is home to Tennents Lager, and if you wander down near the Tennents factory, there's a wall full of murals paying homage to both the beverage…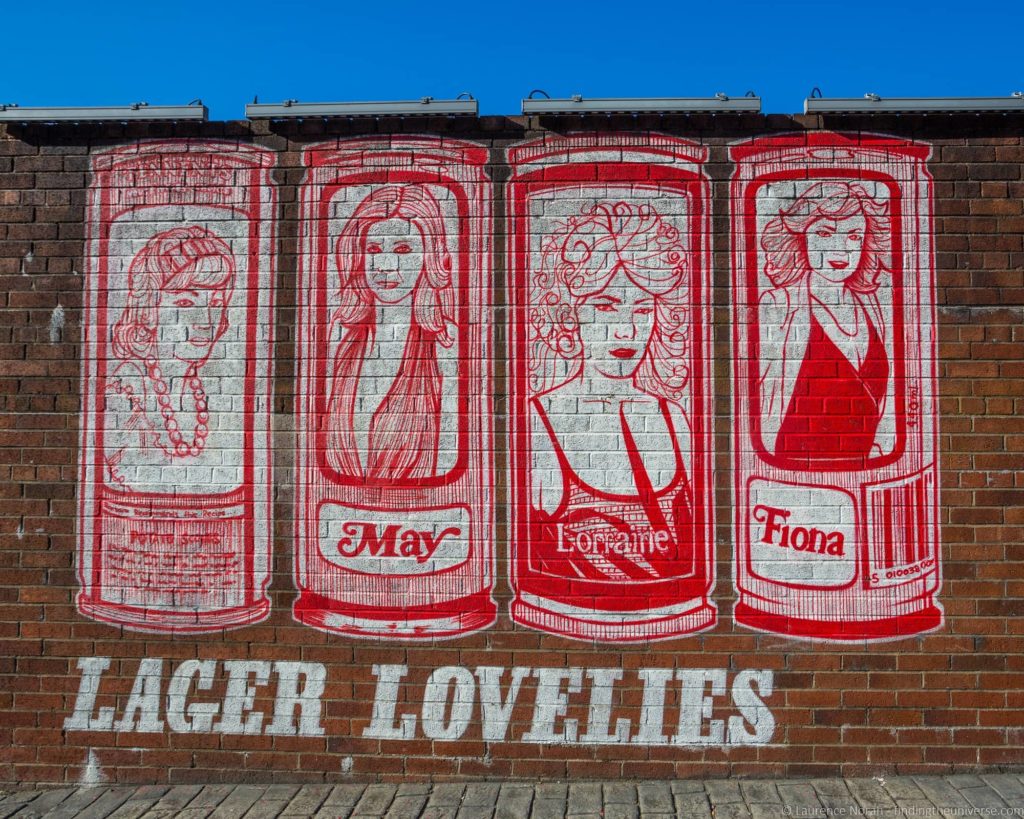 …and some of the advertising they've done over the years.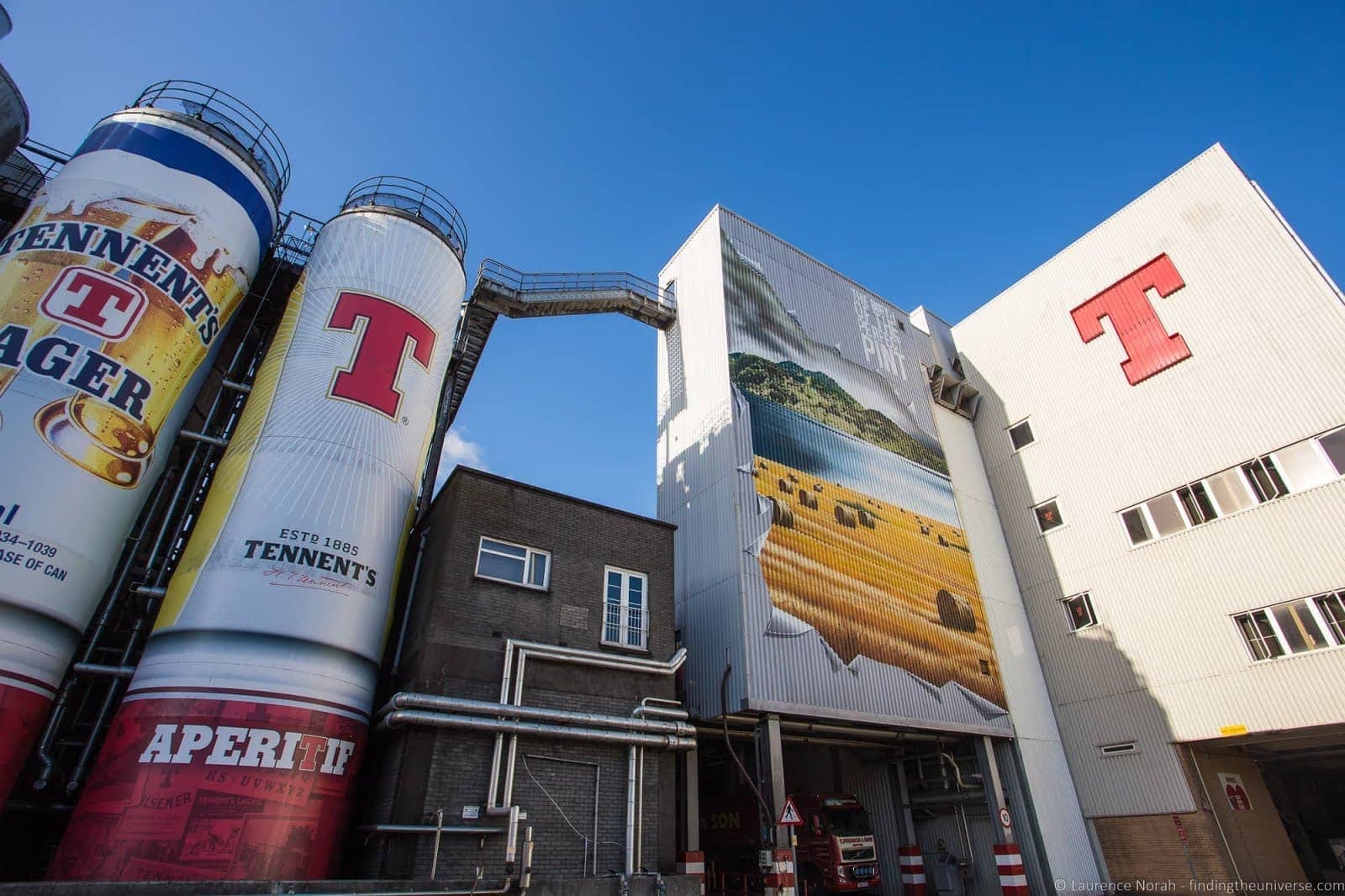 If you take a tour of the Tennents factory, you'll see that it's not just the walls where you can find murals – Tennents actually hired street artists to paint the sides of their factory. Which we think is pretty cool.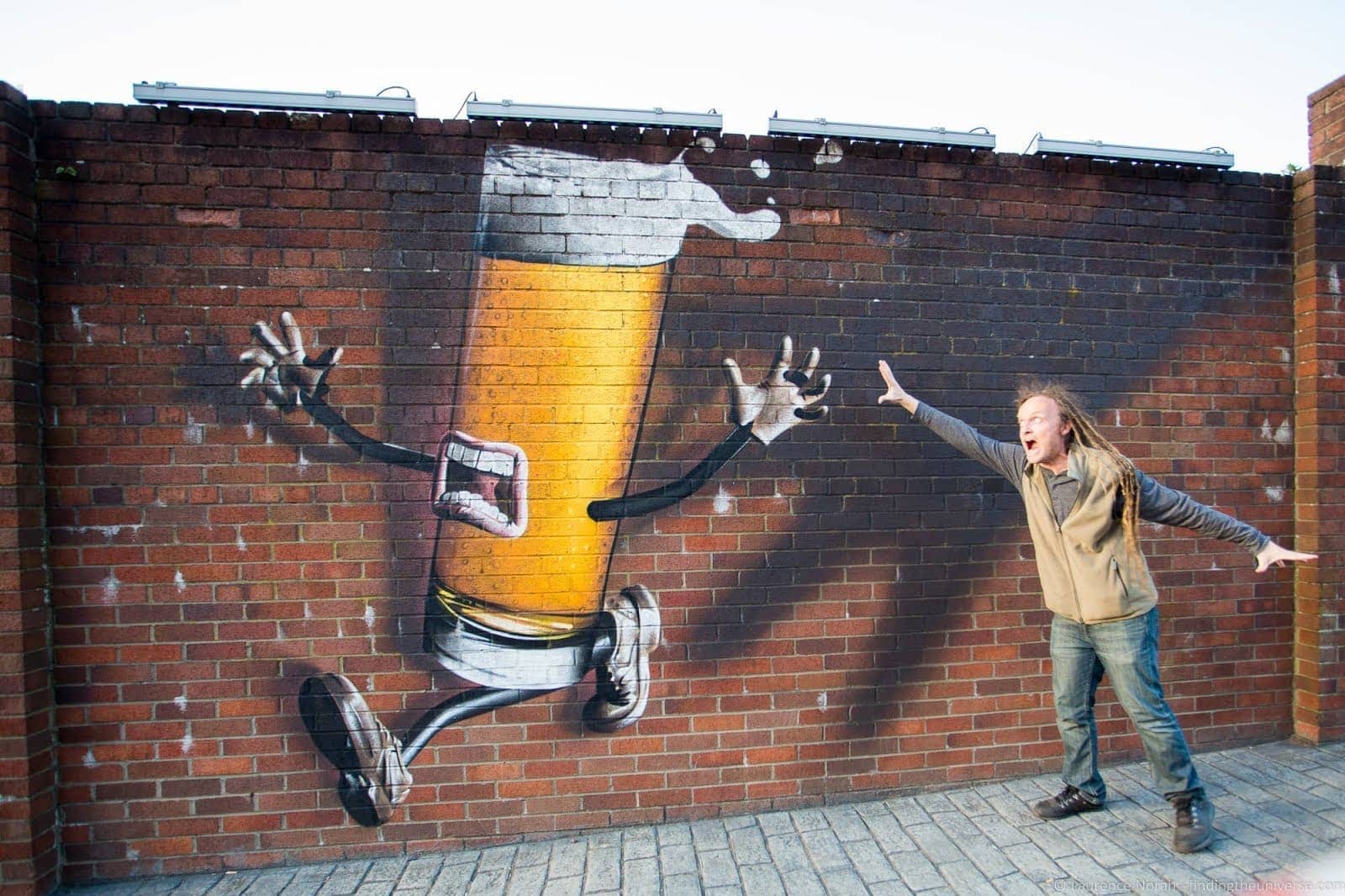 Sometimes you just want a pint.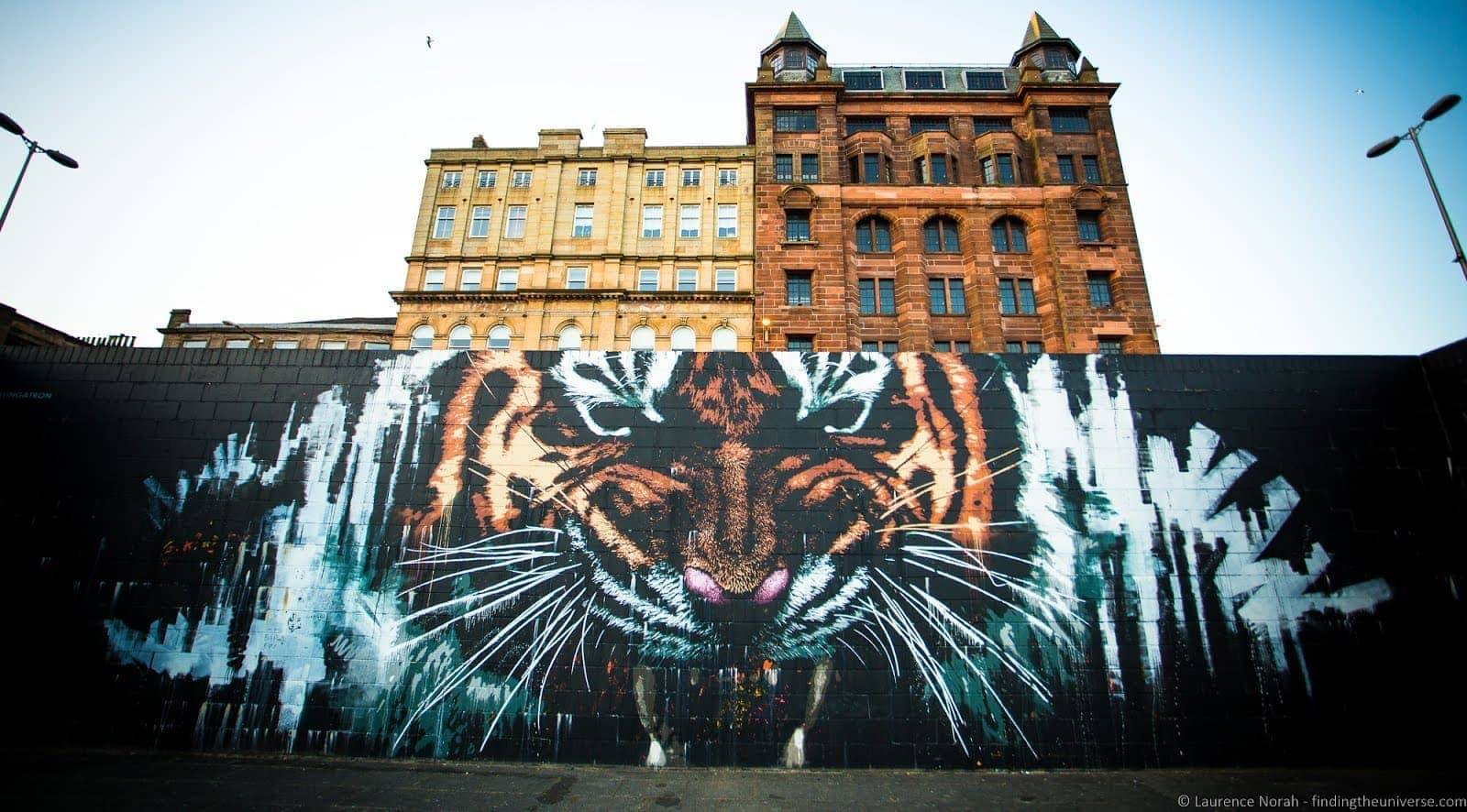 This "Tiger" piece by James Klinge looks out over the banks of the River Clyde, and is one of many animal themed murals that we found.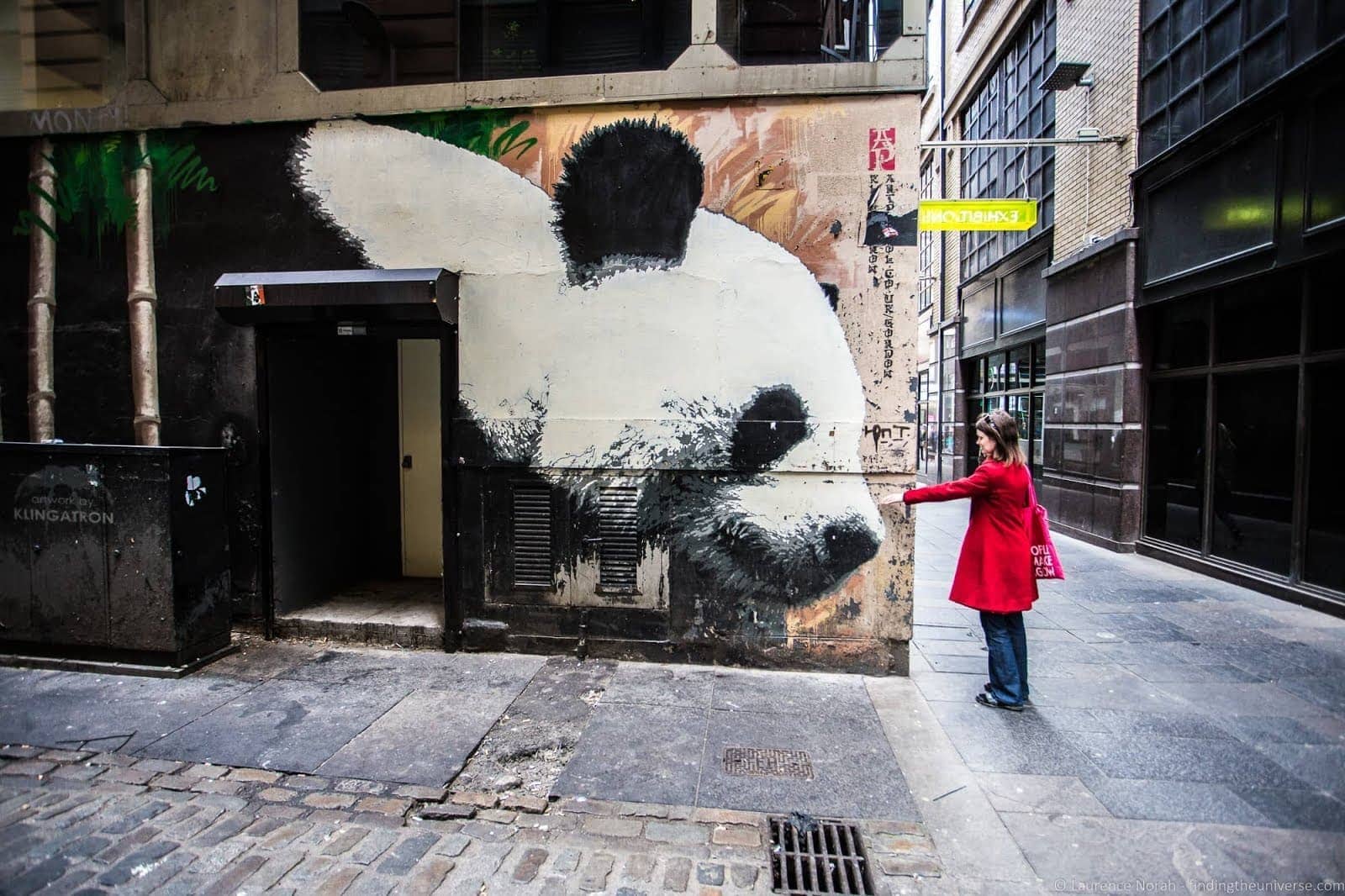 This Panda was another one (note, this has been defaced since we visited unfortunately).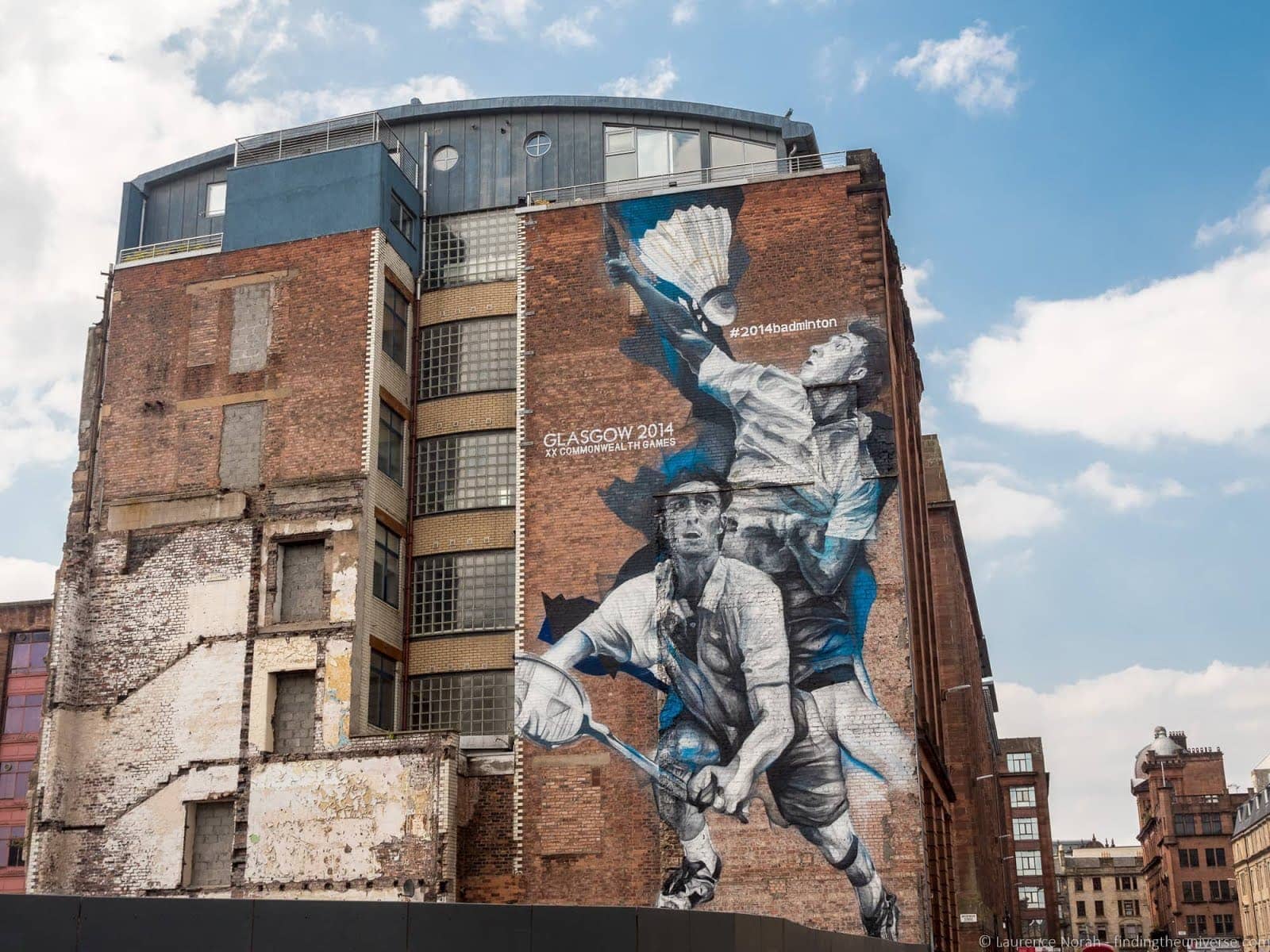 Glasgow hosted the Commonwealth Games in 2014, and a number of street art murals were commissioned to celebrate this, including the badminton players above, and the swimmers below.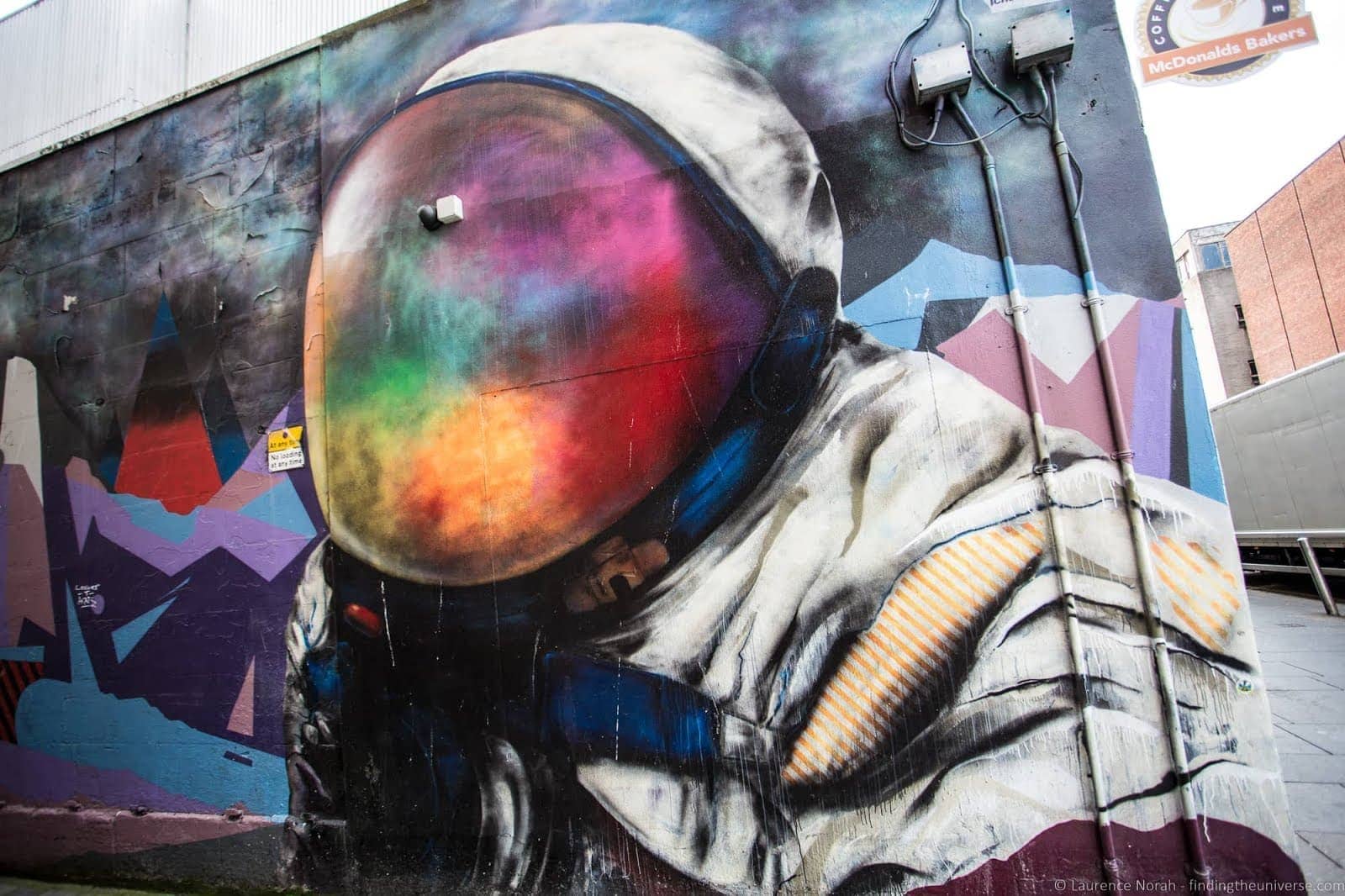 I'm a big fan of space, so obviously I was excited to find a number of space themed murals, including the spaceman.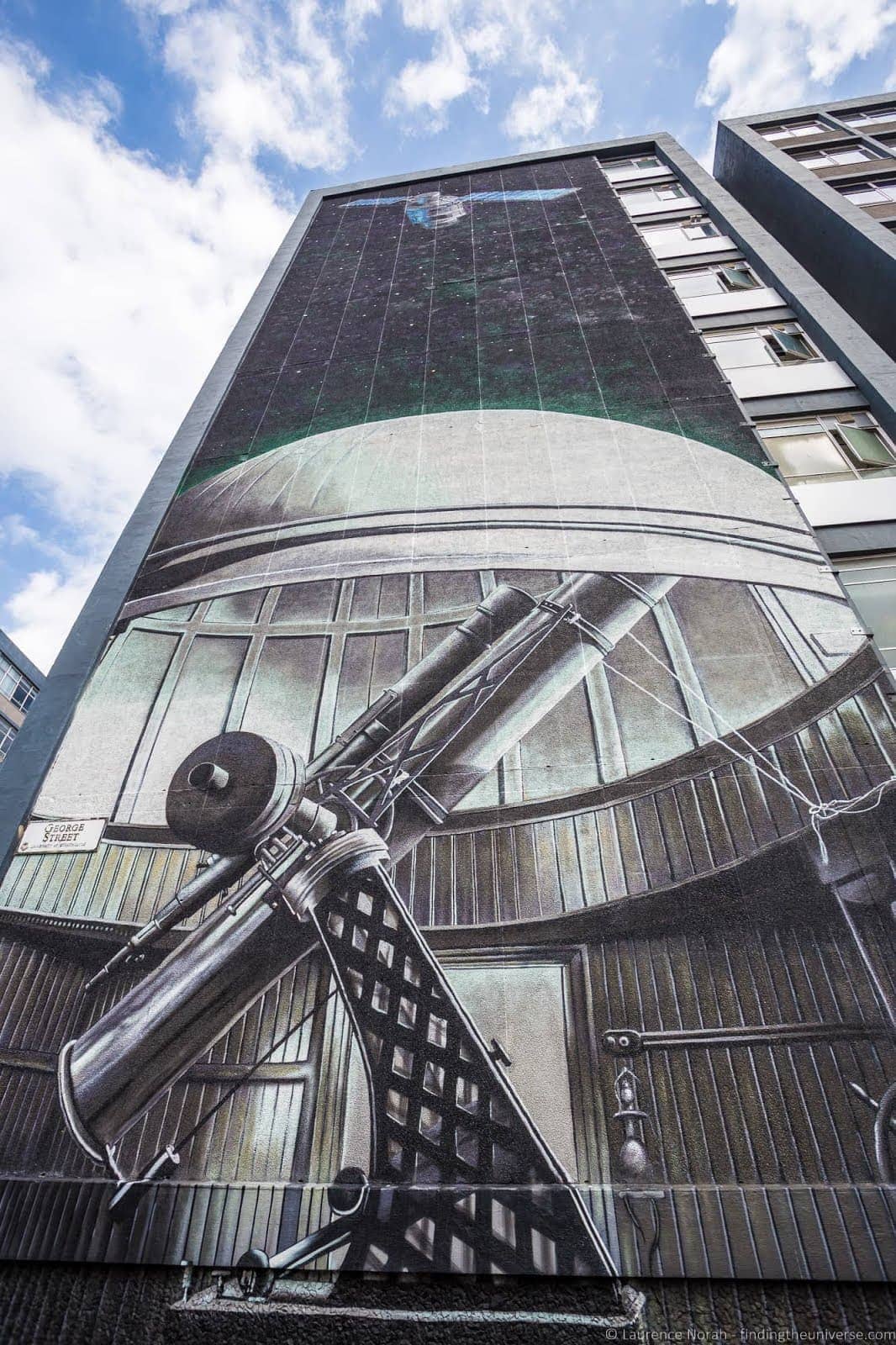 This huge telescope and satellite was also impressive.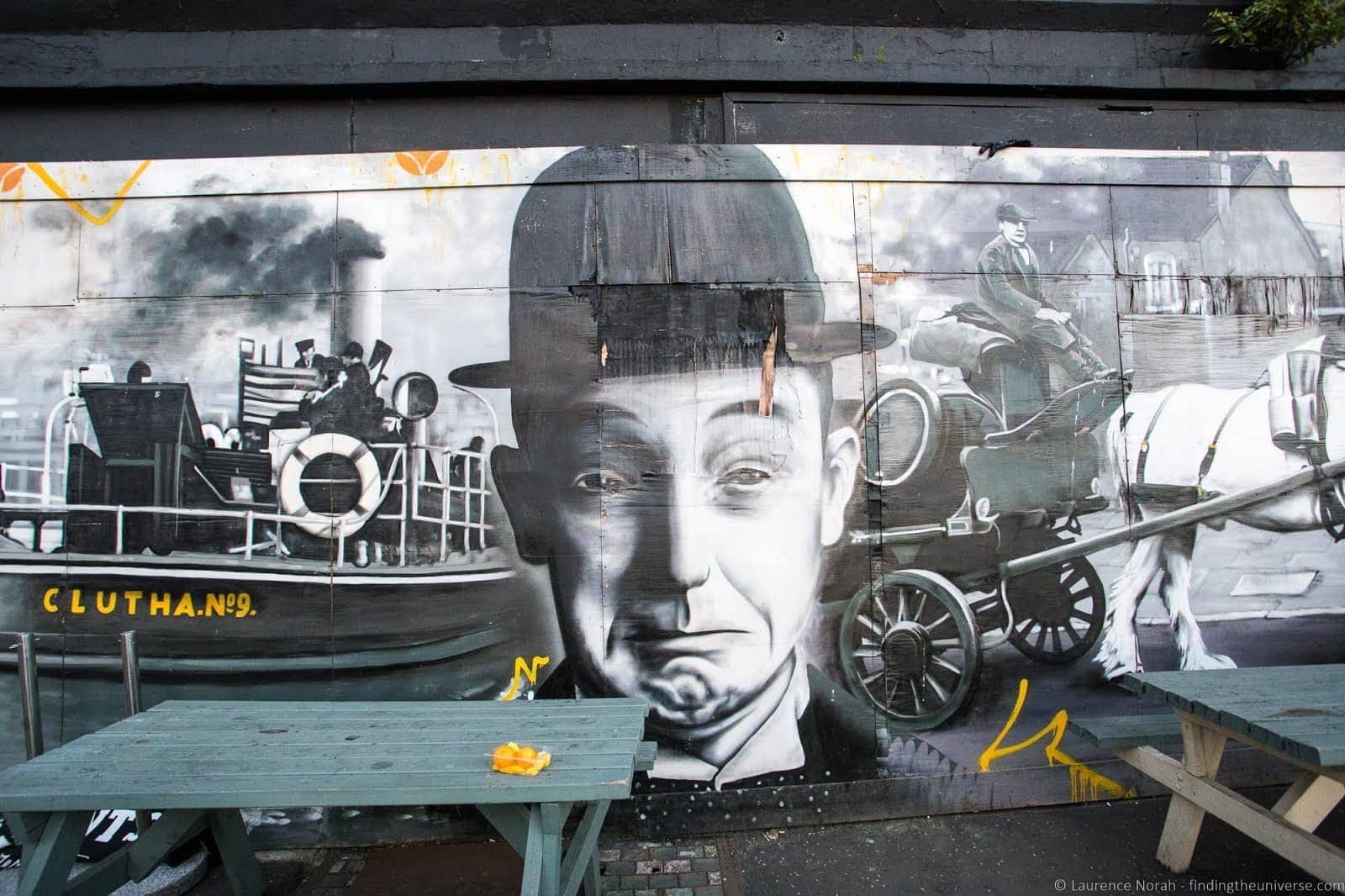 There's a whole mural dedicated to some famous Glaswegians, including Stan Laurel, of Laurel and Hardy fame.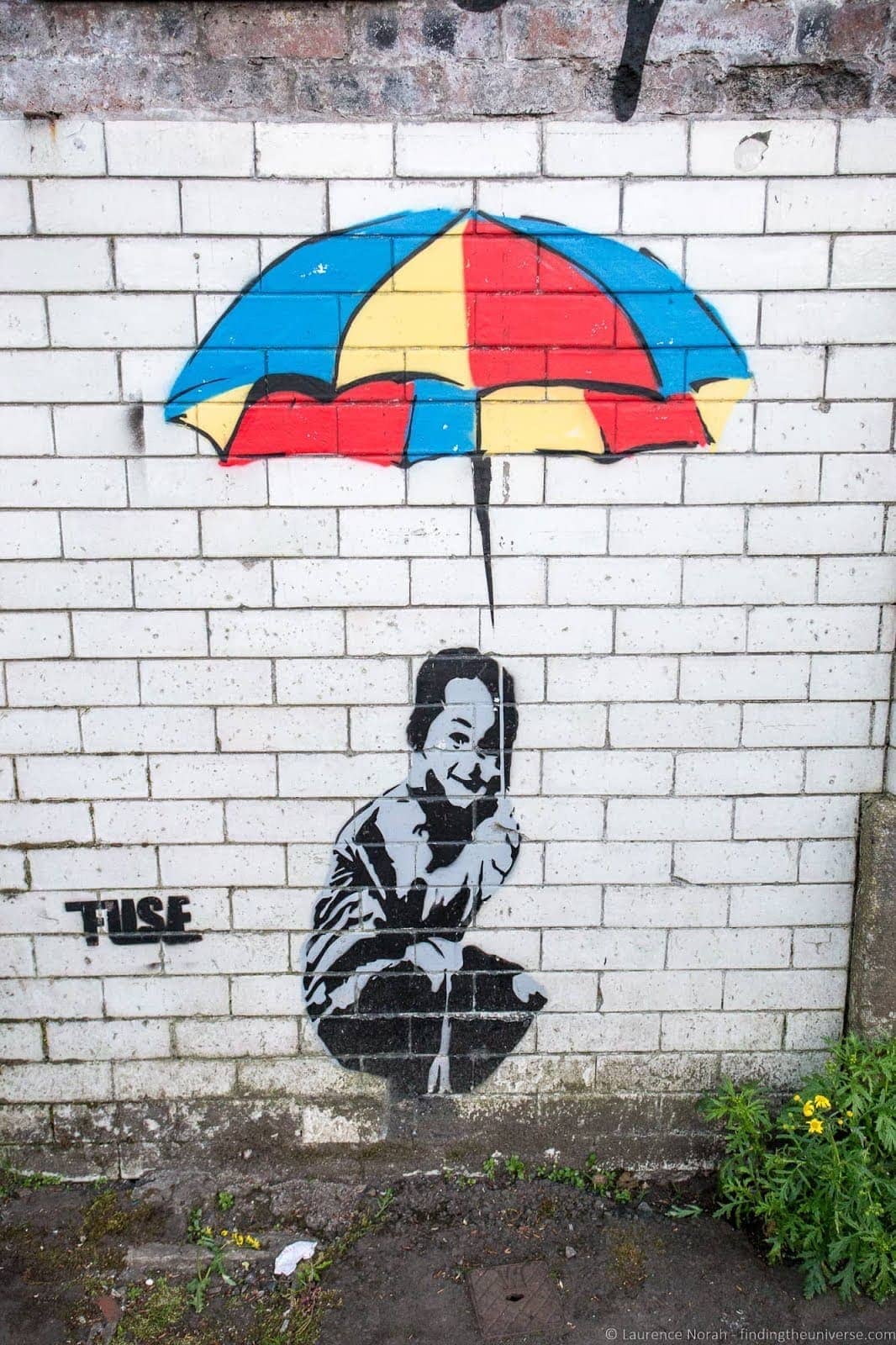 This mural definitely reminded me of the famous street artist Banksy, and whilst there are some old pieces by Banksy in Glasgow, this isn't actually one of them.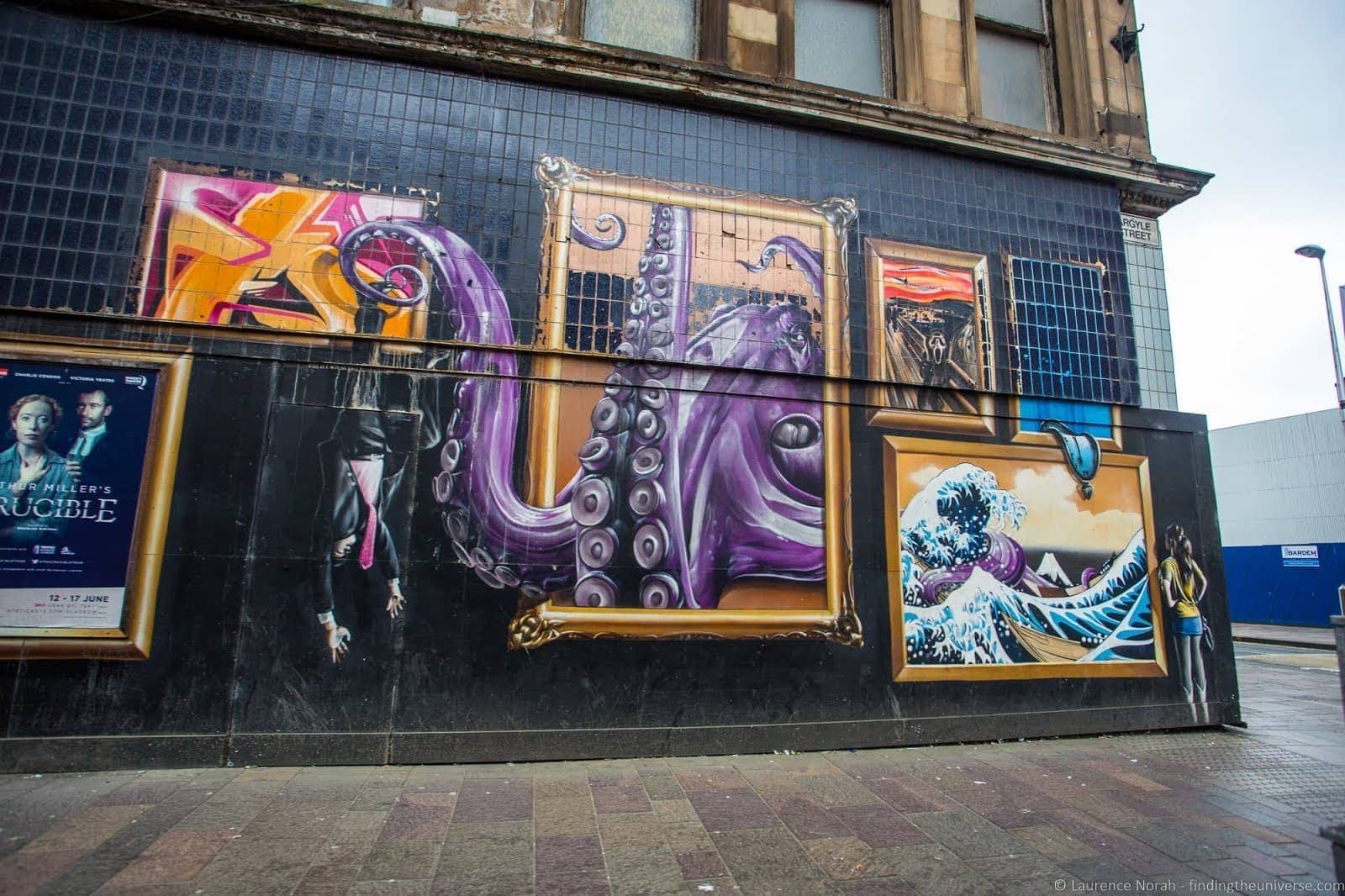 This street art show a gallery with interpretations of various classic painters and paintings. Personally I just loved the giant purple tentacles coming out of the wall!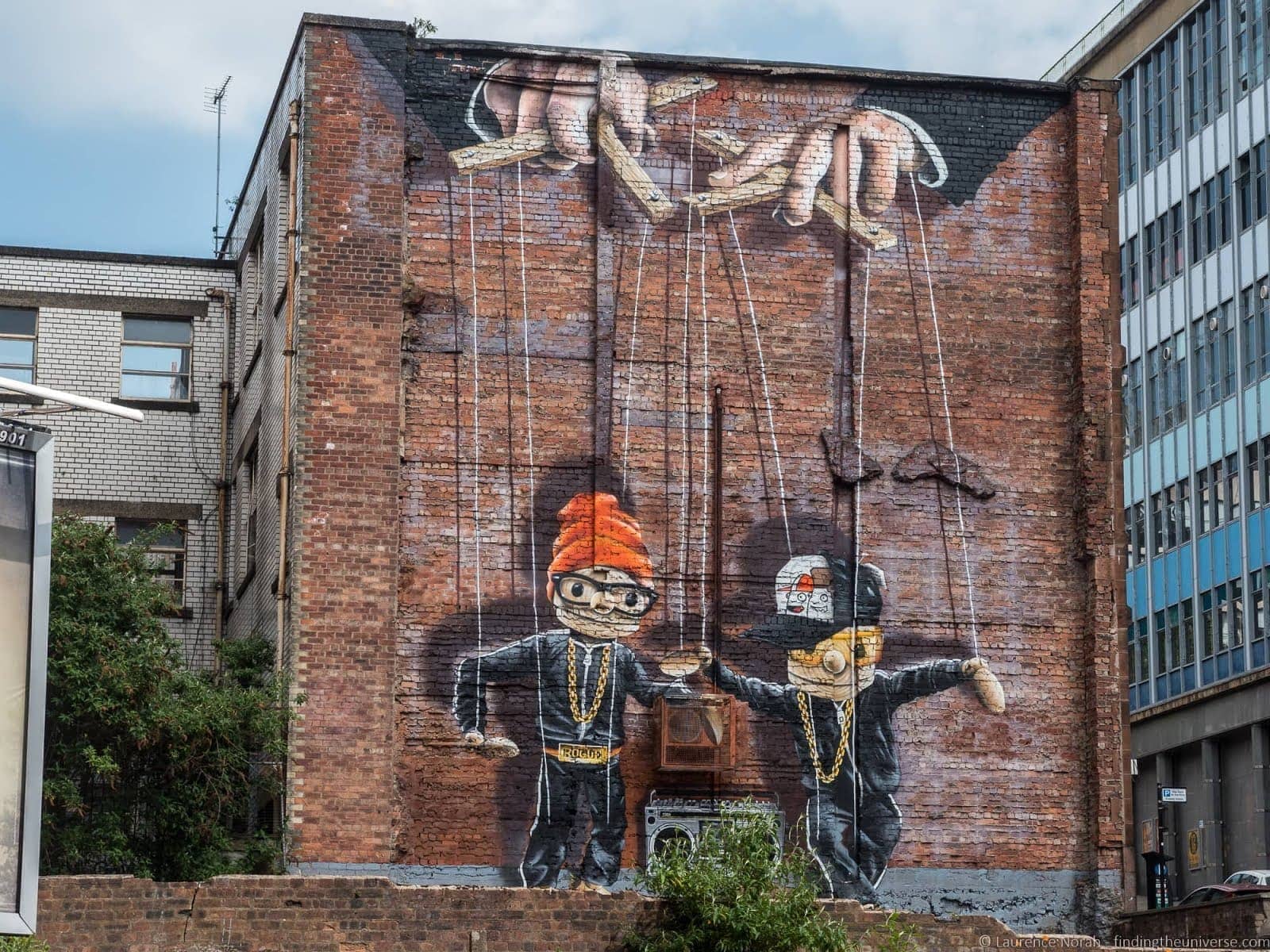 Ever felt like you're just a puppet on a string? This street art is for you!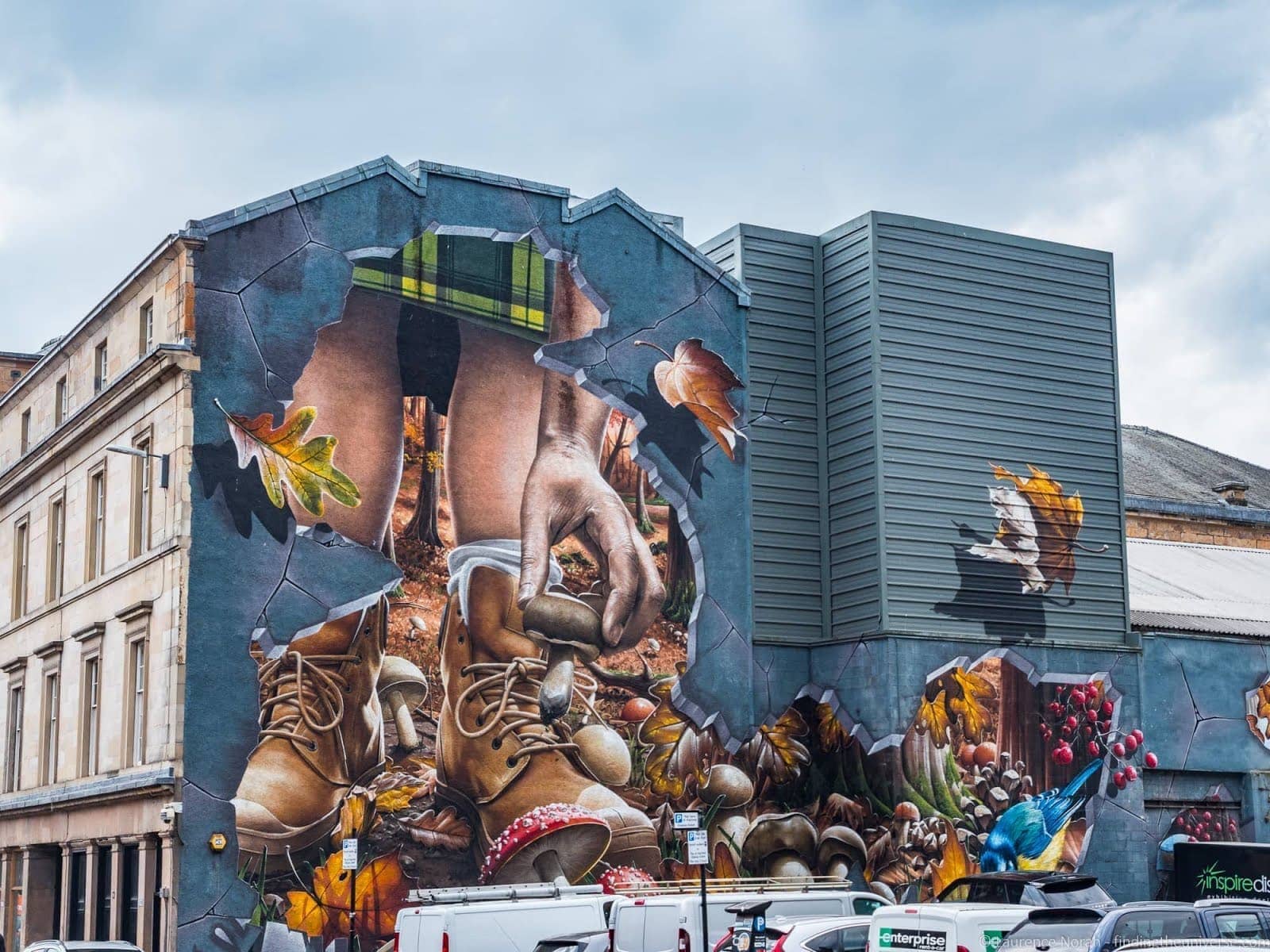 Just because you're in the city centre doesn't mean you can't imagine yourself out in the countryside, as this impressive piece of street art challenges you to do.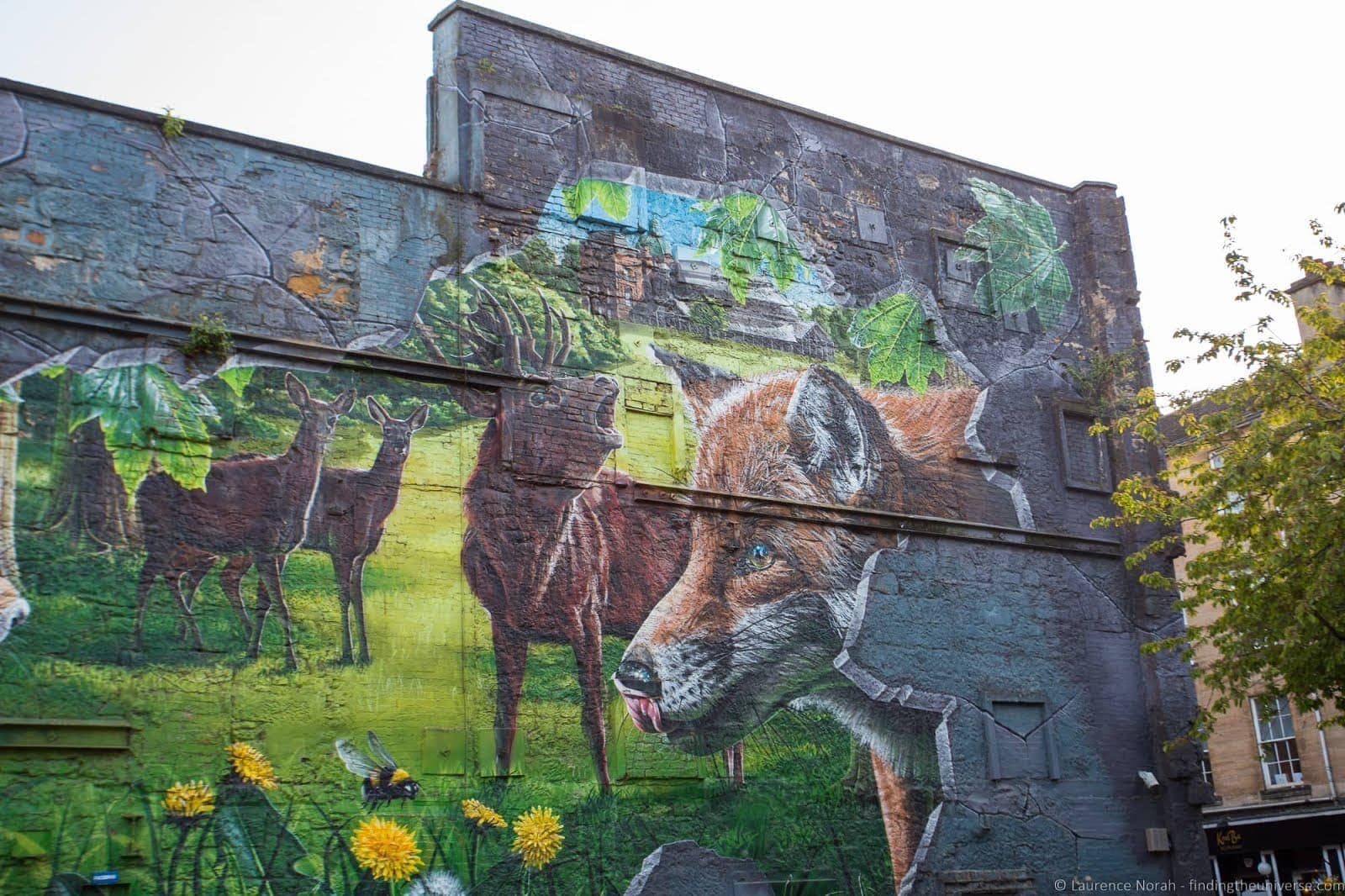 I actually met a fox up in the Glasgow Necropolis, so particularly liked this piece of street art.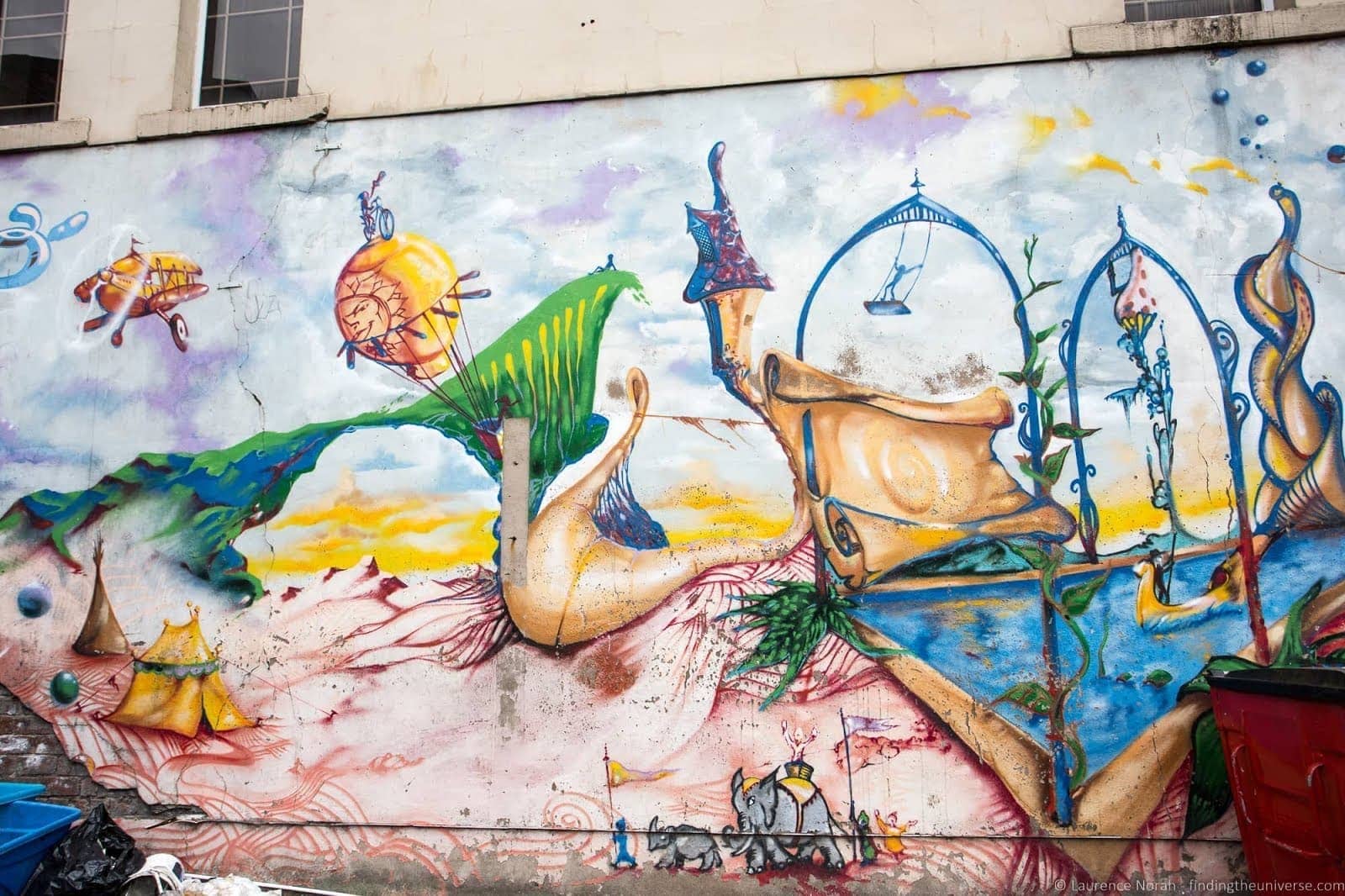 Of course, it's not all giant murals on the sides of buildings. You can find all kinds of fantastical scenes like this one we found tucked away down an alleyway.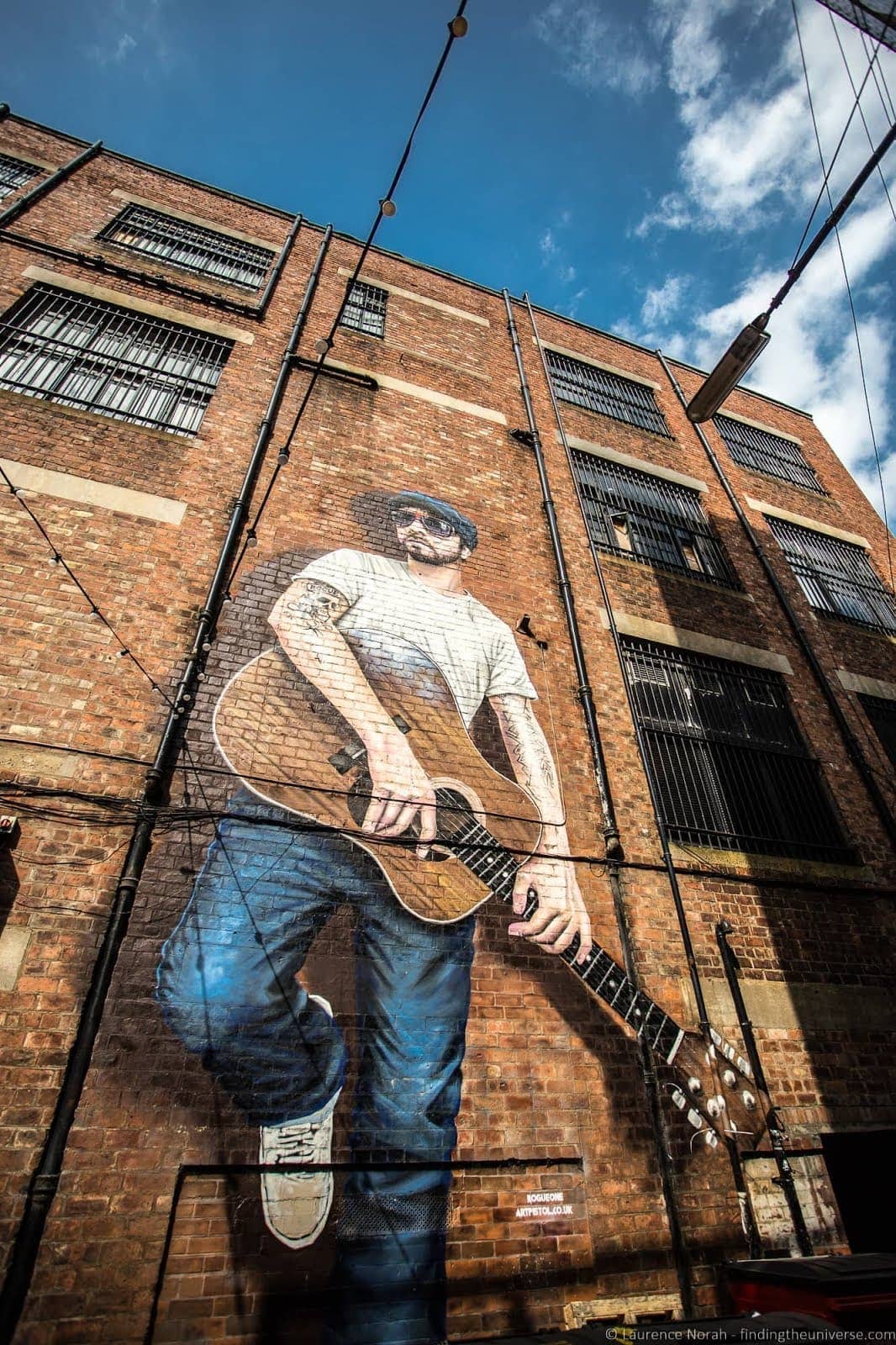 And finally, this giant mural of a musician is found in one of the cities most popular spots for watching live music, around Sauchiehall Lane.
Where to Find Street Art in Glasgow
I'm reluctant to share with you the exact locations of all these pieces, not because I'm the secretive kind, but because street art is by it's very nature somewhat transient. Whilst I would like to think that these murals will all be here for years to come, there's always the chance that they'll be painted over or replaced – or new murals will be added!
Instead, I'd like to direct you to the official Glasgow City Centre Mural Trail website. This has information on where to find the majority of the pieces above, as well as a great many more, with a handy walking guide to get you to all of them. It's also kept up to date with any changes – even since our visit there have been new additions to get excited about!
Further Reading for Your Visit to Glasgow
Hopefully these photos have helped inspire you to include Glasgow in your travel plans! If so, here's a bit more reading to help you make those plans.
And that sums up our guide to the street art of Glasgow! Which was your favourite piece? Let us know in the comments below!