We travel a lot, and we love to visit sights and attractions when we do so. Visitor attractions that charge entry fees may include museums, amusement parks, national parks, castles, historic buildings, zoos, experience-based attractions, scenic city viewpoints, hop-on- hop-off buses, boat rides, and the like.
Many of these activities have an entry fee, and these can quickly add up. In fact, attraction entry often makes up a significant amount of our travel budget.
Over our years of travel, we have learned a lot about buying sightseeing and attraction tickets so we don't spend any more money than we have to. Of course, we don't mind paying to visit attractions, but we certainly prefer to let our budget stretch as far as possible!
In this guide, I'm going to share with you tips for getting the best deals when buying sightseeing. I'll go through the options you have when it comes to buying attraction tickets online, the advantages and disadvantages of each, and share our tips on saving money when buying tickets for sightseeing.
Where to Buy Sightseeing & Attraction Tickets Online
I'll now go through the main options you have to where to buy tickets online, and list the pros and cons of each option.
Online Sightseeing Ticket Websites
First, there are a number of websites which sell tickets to attractions all around the world. These are a great starting point for a search as they'll usually have all the major sights listed, and in some cases are cheaper than buying from the attraction directly.
These websites are often able to give lower prices that other ticket buying options because they sell in higher volumes. In addition, some can have exclusive agreements with attractions for specific products, meaning some ticket types are only available through these third party sites.
In terms of disadvantages, you do have to keep an eye out for any fees that the service charges. The sites we've chosen don't add extra fees except for some specific tickets, but it's always good to check what the final price is.
The websites we like to use are as follows.
GetYourGuide
With over 60,000 activities available around the world, including tours and attractions, GetYourGuide is usually the first place we go to when looking to buy tickets online.
GetYourGuide have tickets for attractions all around the world, and in our experience the pricing is usually either the same or slightly better than booking direct. They also don't charge booking fees except for very specific tickets like the Louvre.
The website is easy to use and navigate, and you can filter specifically for entry tickets.
We like how the key information you need to know is presented clearly and conspicuously. Ticket features like skip the line, the cancellation policy, and ticket validity are highlighted.
We particularly like how the majority of their tickets offer a no questions asked free cancellation up to 24 hours before your visit. This is a major benefit over many other sites, including booking via the official websites for most attractions, which often operate a no refund policy. So if you need to be flexible, GetYourGuide is a fantastic option.
There's also a comprehensive review system in place so you can see the experience of other users, and every product for sale has a detailed overview of what to expect. They also accept payment in multiple currencies.
We also really love the mobile ticket option that is offered for many products. For products that support mobile tickets, GetYourGuide sends you the ticket to your phone. You can then display the ticket on entry on your phone, which saves having to print out a ticket. Printing tickets can be a challenge when travelling! Of course, if you'd rather have a printed ticket that's also an option.
I've used this mobile ticketing option whilst standing outside attractions looking at long ticket lines, and it's let me skip the line and get inside, often whilst saving money on the ticket counter price as well!
Viator
Viator is probably one of the best-known websites for booking tours and activities online. In fact, with over 345,000 activities to choose from, this TripAdvisor owned company definitely covers a lot.
We generally start with GetYourGuide because we prefer the interface and cancellation policy, but we will usually also check Viator to compare prices.
They also have a larger selection of products, so this is a good place to look if we can't find an entry ticket elsewhere. This is especially the case for less well-known destinations, where Viator is more likely to have products than the other sites on our list.
Viator offers a powerful filter system for finding attraction tickets. First, you can select just to view tickets and passes, which you can then filter by additional criteria such as being family-friendly or whether they offer skip the line access.
Payment is accepted in multiple currencies, mobile tickets are available for many products, and naturally there's a review system in place. There's also detailed information provided on every experience, featuring information on what to expect, inclusions and exclusions, as well as meeting point / redemption information.
Overall, Viator is definitely a great option for buying tickets for attractions online.
Tiqets
Whilst Tiqets does have some tours, the site specializes in venue tickets for attractions. This means that it has less products in its overall inventory (around 3,000 attractions are available), but the focus makes it easy to find specific tickets.
Tiqets has tickets for properties all around the world, from museums through to other types of attraction like hop on hop off bus tours and even theme parks. They also feature some smaller attractions and venues that are exclusively available on the Tiqets platform. So if you can't find an attraction on another platform, it's definitely worth checking Tiqets out.
Tiqets offers competitive prices, customer reviews of their products, payment in multiple currencies, and mobile tickets. Their filtering system however is not particularly powerful, so whilst you can find suggested attractions in a destination, we find it works best if you have an attraction in mind already.
Civitatis
Civitatis is the leading online platform for booking tours and activities for the Spanish speaking market. However, they do now also offer their services to English speakers.
With over 45,000 activities to choose from in destinations around the world, which includes tickets to attractions, there is certainly plenty of choice.
When it comes to features, Civitatis covers all the main things you would need. You can search a destination specifically for tickets, and filter by features like accessibility, price and cancellation policy. You can also filter by availability, so if you're searching for something to do last minute, you can skip those things that aren't available.
Naturally there are reviews of the products from other customers, payment is accepted in multiple currencies, and there are no hidden fees or surcharges. One thing we have noticed is with Civitatis is that many tickets need to be printed out, and there's no option to filter by mobile ticket, so do keep this in mind.
Klook
Another website which is worth checking for tickets to attractions is Klook. Launched in 2014, Klook have over 100,000 products available in more than 350 destinations around the world. Based out of Hong Kong, Klook is a great option if you are looking for attractions across Asia in particular.
The Klook website is very easy to navigate, and it's easy to filter by the type of activity you are searching for. So if you are specifically looking for attraction tickets in a city, you'll be able to find them quickly. You can even filter by the type of attraction you are interested in, from museums & exhibitions, through to theme parks and animal attractions like zoos.
Klook indicates before you buy if instant confirmation is available, and the majority of tickets can either be displayed on your mobile (or printed out if you prefer). Klook has thousands of user reviews for their tickets, and accepts payment in a number of currencies.
Headout
Last but not least, another option to consider is Headout. This company offers tickets and tours to attractions and activities around the world including some of the world's most popular sights.
They have a huge range of themes you can browse from, so if you have a particular activity in mind, be in bungee jumping, racing or a specific type of theater performance, you can find activities all around the world. This can be a great way to discover a new location to try out a favourite activity!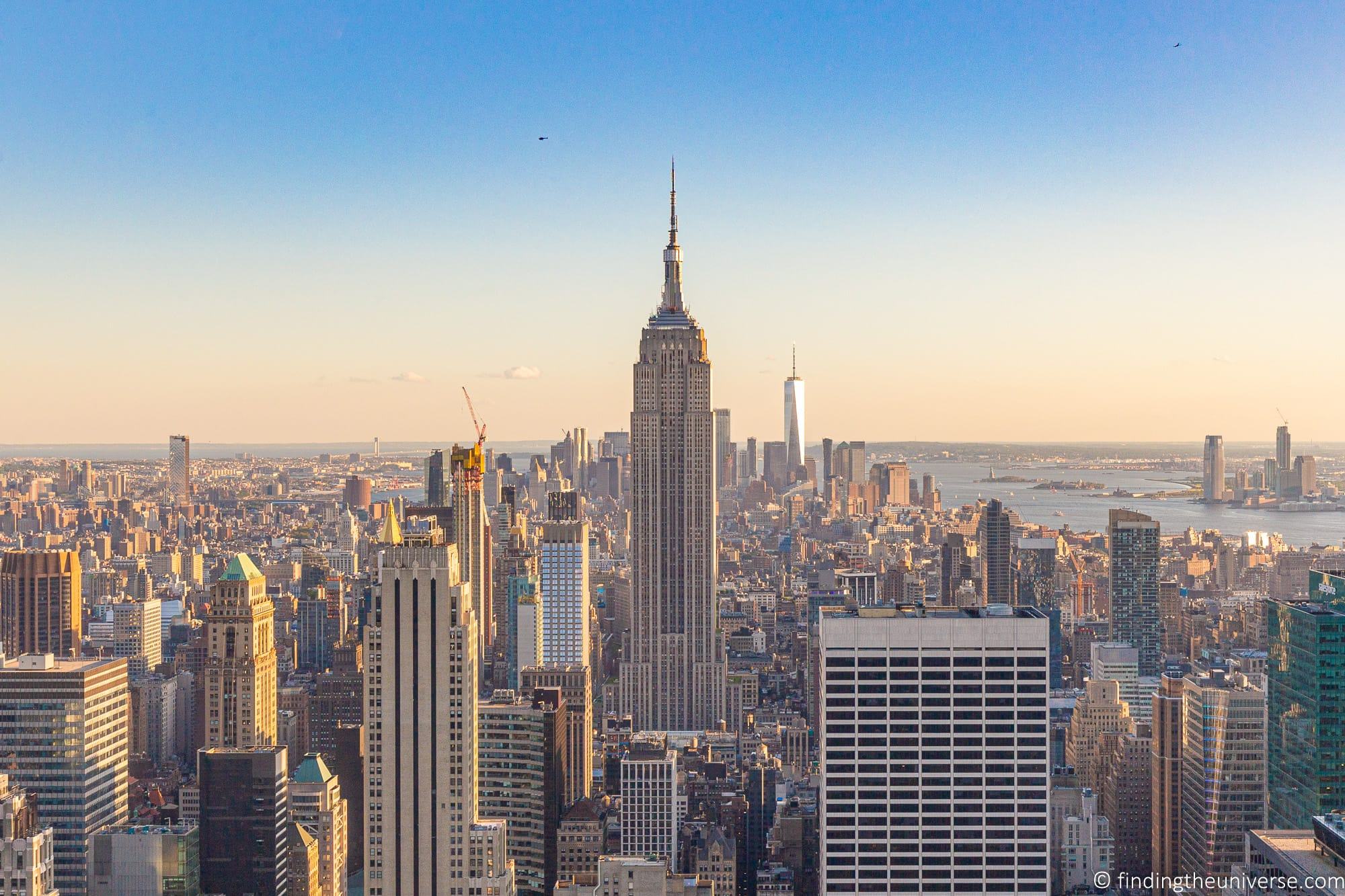 City / Region / Themed Attraction Passes
If you are visiting a city or a region and plan on doing quite a lot of sightseeing, then you might want to consider a pass that includes entry to a number of attractions.
There are a number of different types of passes available, from passes that are for a specific city, through to passes that might cover a type of attraction in a country, such as national parks.
When considering any kind of pass, you will need to do a little bit of research and planning to find out if the pass will save you money. You'll also want to see if you get any useful perks with the pass, like public transport, skip-the-line entry to attractions, or discounts on shopping and dining.
The majority of these passes can normally be purchased online directly from the pass website. Some are also available for sale on the online ticket sale sites we mentioned above.
Passes have the advantage that you can see a lot of sights and save considerable money when doing so. The disadvantage is that unless you want to spend more money, you are limited to the attractions they cover, and you do have to do a bit of research to make sure the savings are worth it.
Here are some of the different types of pass, with examples for each type, to give you an idea of what's out there.
Flexible City Attraction Passes
When we visit a city for sightseeing, we always check to see if there's a flexible city attraction pass for sale. A flexible pass is one that lets you visit any number of attractions you want from a comprehensive list, and they are usually valid for a set number of days.
In our experience, you do need to plan to see quite a few sights in order to get the financial benefit of one of these passes. You will also want to check that the pass covers the attractions that you plan on visiting!
We have used flexible city attraction passes in destinations around the world, and written reviews of many of them. You can see our reviews for some of our favourite attraction passes at the following links:
Of course, there are a great many more passes for cities around the world like the San Francisco Pass.

Fixed City Attraction Passes
The other type of city attraction pass that is worth considering is one that allows you to visit a fixed number of attractions. Usually the pass will either include a set number of attractions, or you can pick from a list. Either way, you will only be allowed to visit the specified number that the pass you buy covers.
The advantage of one of these passes is that they usually last for much longer, and are sometimes a little bit more cost effective.
The cities that have these passes also commonly overlap with the more flexible but shorter duration passes. So you will have a choice as to whether you want to visit a lot of attractions over a shorter period of time, or fewer attractions over a longer period of time.
There are quite a few of these passes available. We like the CityPASS products particularly, they normally include 5 – 7 of the top attractions in a city and offer significant savings. They also often cover cities that over passes don't. We used one during our time in Houston for example, and saved quite a bit of money.
Other companies offering passes of this type include the GoCity attraction passes and the Sightseeing Pass, both of which have the option of a pass with a fixed number of attractions, and which cover many cities around the world.
Passes / Combined Tickets for a Specific Organisation or Region
Another category of pass that can save you money, depending on your trip, is a pass that comes from a specific organisation.
Some examples of this type of pass include the National Parks pass in the USA and passes for National Trust or English Heritage sites in the UK.
Additionally, there are passes that focus on a selection of similar attractions in a region. Examples include the Royal Edinburgh ticket, the Loire Valley Castles pass and the Bavarian Castles pass.
There are lots of these types of passes offered by organisations and regions around the world. Our tip when travelling is to do a search for the region or attraction you are looking for to see if a pass or combination ticket is available.
Some may only include two attractions, but if you were planning on visiting them both anyway, then it can be worth it!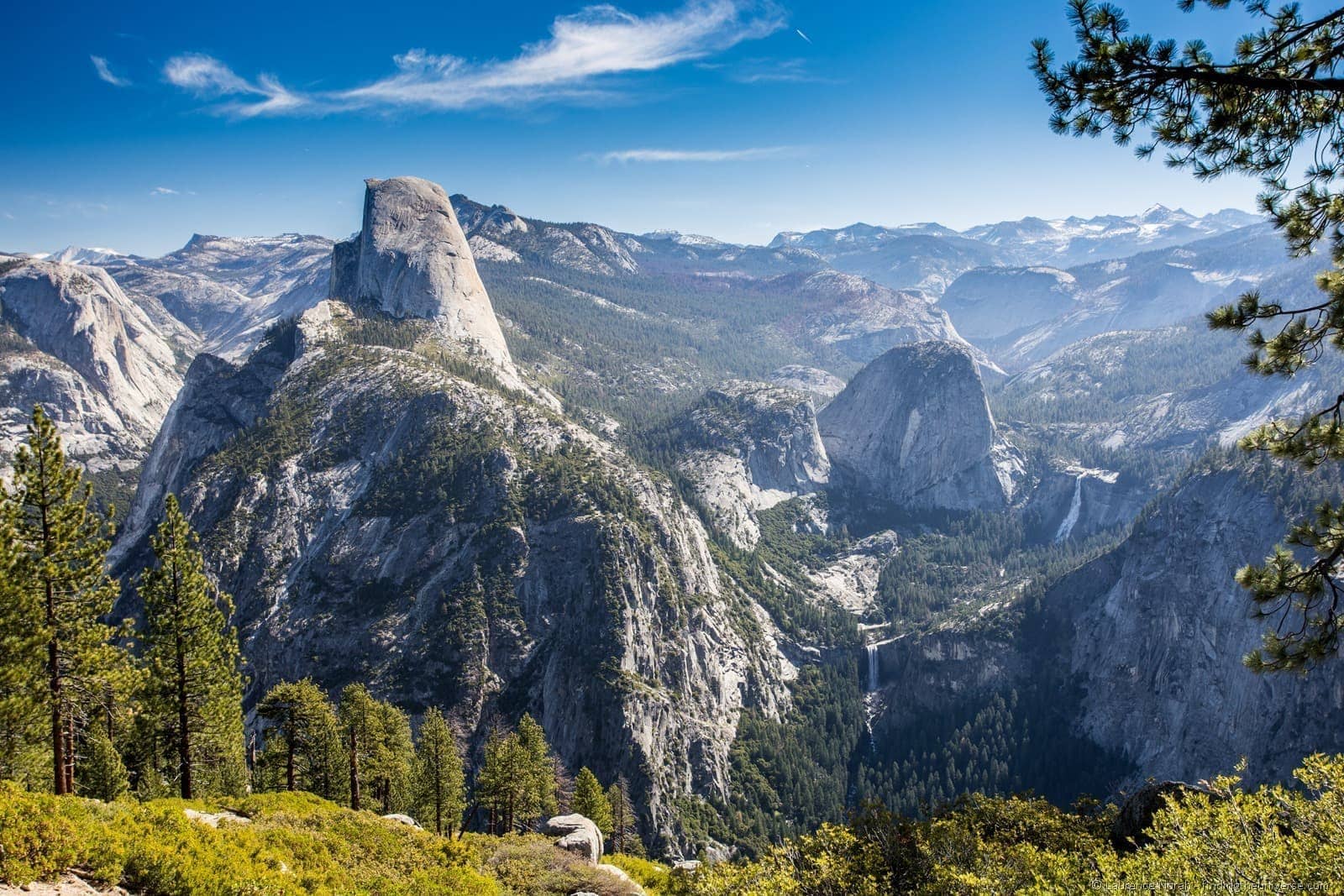 Annual / Season Passes
For attractions you plan to visit multiple times in the same year or season, you might consider getting an annual or season pass. This will often save you a lot of money if you make several visits and may come with additional benefits as well such as priority entry, free entry to special exhibitions, and discounts in the restaurant or gift shop.
Annual / Season passes are particularly popular for things like ski resorts, major museums, zoos, and theme parks. You can also often get season tickets or passes for performance venues like theatres. Generally these kind of passes need to be purchased directly from the attraction website or in person, but may also be available on third-party ticket sites as well.
Sometimes these passes will be referred to as memberships. What they all have in common is that they tend to cover one venue (or sometimes a few venues under the same brand), and offer significant savings if you plan on visiting multiple times a year.
As an example of savings, a single-day ticket to a USA Disney Park usually costs from $100 – $130, whilst an annual pass will be usually start at around $1200. So if you plan on visiting a Disney Park for more than ten days in a year, an annual pass will usually give you great savings, as well as additional perks like free parking.
Tours that Include Attraction Entry
We also wanted to mention that another option for visiting attractions is to take a tour that includes attraction entry.
Whilst a tour is nearly always going to be more expensive, you do get an expert guide who can help you understand what it is you are seeing, as well as guide you to all the highlights. In addition, many tours include multiple attractions, so this can be a great way to see a lot of sights without worrying about having to book lots of separate tickets.
We often take a tour or two when we first arrive into a city. It's a great way to get oriented and see some of the major highlights. We also find that it's a good way to get some insider tips on other sights to see in the destination, as well as find out where to eat!
There are lots of walking tour companies operating around the world, many of which are listed on sites like GetYourGuide and Viator.
Two companies that we particularly like are Take Walks and Context.
Take Walks are one of our favourite small to mid size walking tour companies. We've taken tours with them in Florence, Venice and Rome, as well as in New York. They run walks in locations all over the world, including a number of exclusive access tours to locations like the Vatican and St. Mark's Basilica. We think their full day tours in particular are an excellent way to get acquainted with a city.
We've also taken a number of walking tours with Context in various cities around the world. We love how small their tour groups are, and how the tour leader is always a true subject matter expert – usually holding an advanced degree on the topic of their walk!
We've got a discount code for Context, booking through our links will get you 10% off automatically.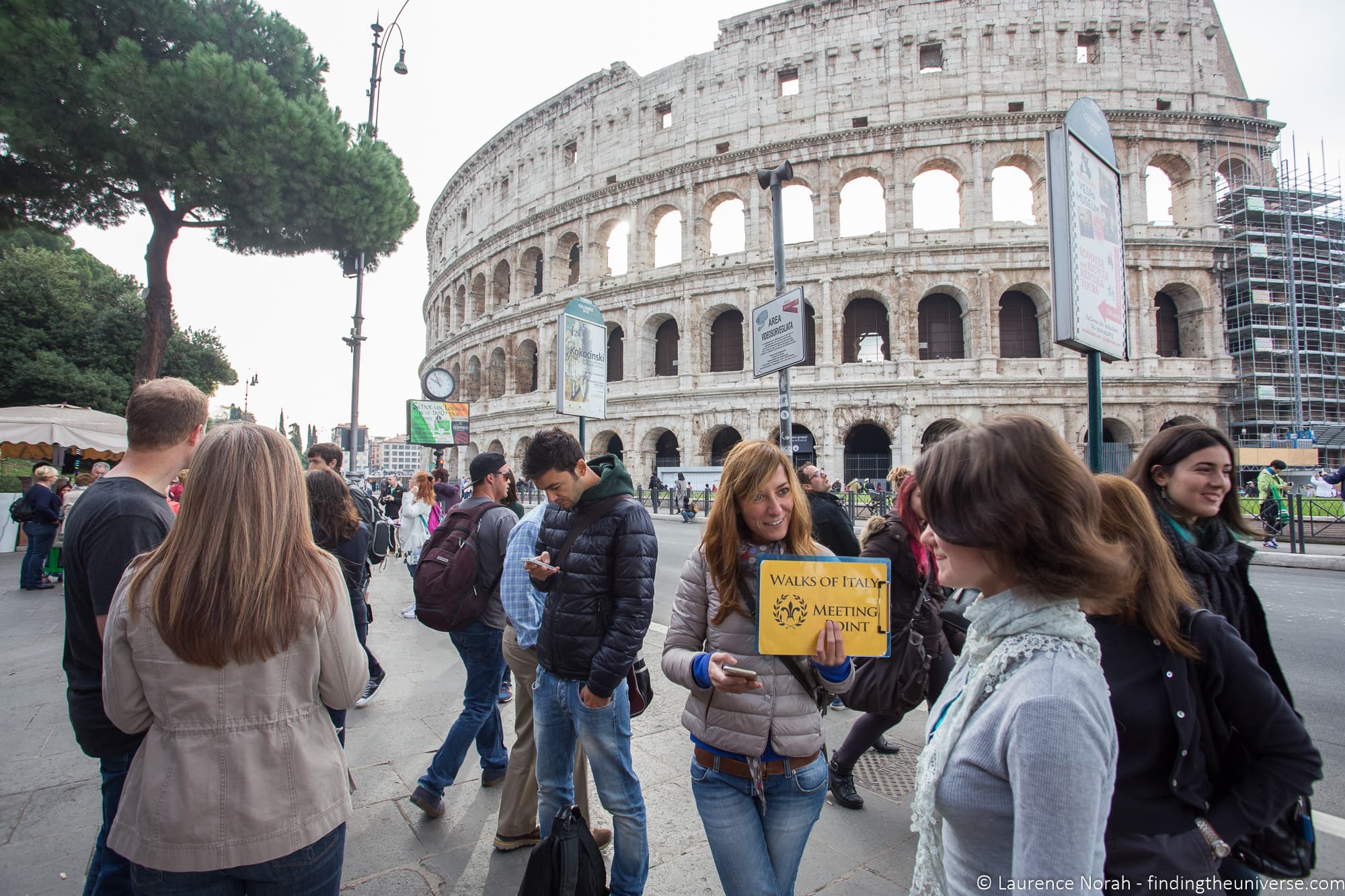 Online Direct from the Attraction
Finally, of course, you can also book directly from the attraction's website if they sell tickets directly online. In some cases the tickets will be cheaper than buying in person to encourage visitors to book online in advance. Although note that there may be a booking fee or tax added which may increase the price.
The advantages of buying direct are that you are usually ensuring more of your money goes to the attraction. There are also often ticket types and experiences that are exclusively available on the attraction's own website, and if you have questions about your visit, direct contact with the attraction is going to get you the best answers.
However, there will also be some disadvantages. There might not be support for multiple currencies or extended customer service hours as you would get with a platform like GetYourGuide. In addition, the website may not be available in your language, making it hard to know what to do.
If flexible cancellations are important to you, be aware that many attractions don't offer this, and tickets are non refundable when bought. Of course, this varies by attraction, but it is well worth checking the refund or exchange policy if this is important to you.
There also are unlikely to be reviews from other customers. In addition, if you are visiting multiple attractions, having to hop between websites and enter payment details multiple times can be more time consuming than doing it through one single website.
Naturally, we're not suggesting you shouldn't buy direct. It's always worth checking the price, and some locations have exclusive ticket options, VIP experiences or skip the line entry that can only be purchased directly. So keep this one in mind when hunting for deals, and weigh the advantages and disadvantages before buying.
Buying Tickets In Person Versus Online?
You may be wondering if you should just buy your tickets in person rather than online for an attraction? Buying tickets online is the most traditional and obvious way to purchase attraction tickets after all.
All you have to do is show up at the attraction and purchase the ticket from an on-site ticket counter. This can still be a good option, but it depends a lot on the attraction you want to visit and how flexible you are on the trip.
However, there are quite a few disadvantages of buying tickets in person.
For major attractions such as the Sagrada Familia in Barcelona or the Colosseum in Rome, tickets often sell out well in advance. In addition, many of these popular attractions have a timed entry system, so even if tickets are available on the day, it might not be for the time you want. So then the consequence is you may not get to visit an attraction if you don't book in advance.
Next, and again this primarily applies at popular attractions, there are often very long lines at the on-site ticket office. We prefer not to waste our limited vacation time standing in ticket lines where possible! So the consequence is that you may wait in long ticket lines versus buying a ticket that allows you to skip the line. This may also mean you have less time to visit other attractions at a destination.
There are some other disadvantages to buying tickets in person. For example, you might not get the best price on-site. In addition, there may be limited payment options available if you purchase a ticket in person. At smaller attractions for example, they might require cash payment in a local currency.
This is an exception, but is definitely something to keep in mind if you are used to paying with a credit or debit card.
Of course, it's not all negative. There are some advantages to buying tickets in person.
The main advantage of buying a ticket in person is that it gives you a lot of flexibility with your planning.
If you're the kind of person who just likes to wander around a destination and visit attractions on a last-minute whim, then you will likely find that buying tickets at the ticket desk is the easiest way to do that.
Finally, for smaller attractions or those found more off the beaten path, buying in person might be the only way to purchase tickets. In addition, for these smaller attractions, you know that when you pay in person all of your money is going to support the attraction.
For us, we usually only buy our tickets in person for off the beaten path attractions where online purchase isn't possible, or for those smaller attractions we visit on a whim at the last minute.
Generally though, we prefer to shop online at one of the locations we've mentioned, and see if we can get a better deal for our entry.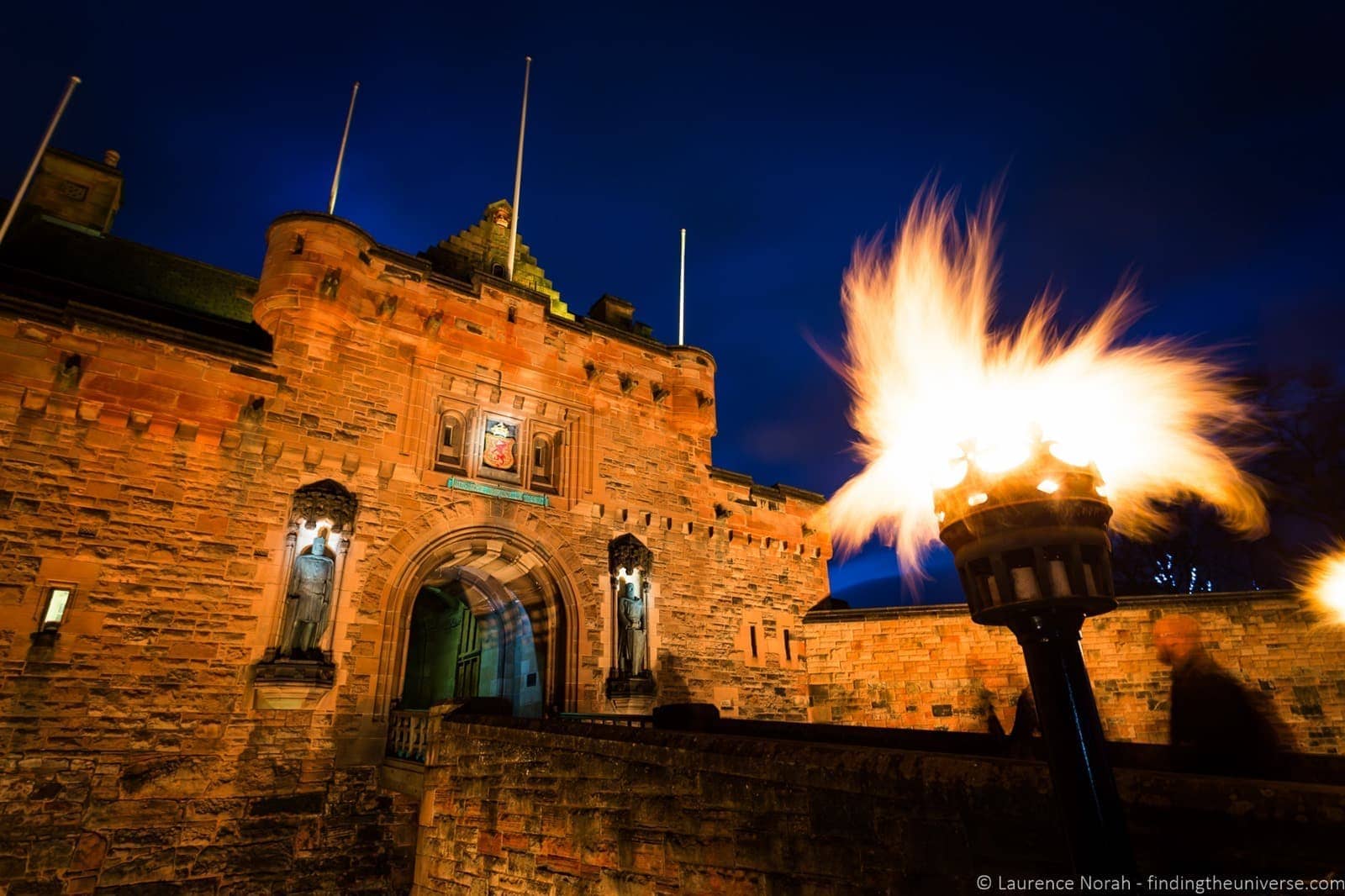 Tips for Saving Money on Sightseeing
We just wanted to share a few tips for saving money on sightseeing and for buying tickets online.
First, when comparing prices on tickets across different websites, always check what the final price is. You might find that booking fees or taxes are added to the initial price at checkout, which may make the ticket more expensive than another website or buying it in person.
To get a fair comparison of price, you will want to be comparing what you will actually be paying for the tickets, including any fees and taxes.
If you are thinking about purchasing an attraction pass, make sure that you will visit enough attractions to make it worth it. Attraction passes offer significant savings, but you do usually need to visit a few of the included attractions before realising those savings. Otherwise it might be more cost effective to just pay for those attractions you do plan on visiting.
If do you purchase an attraction pass, make sure you read through everything it covers. Some might include a transport pass or other bonus, that can save you even more money on your trip.
Further Reading
We hope you found our guide to buying tickets online useful! Before you head on, we wanted to share some more of our travel tips to help you plan your travels.
And that's it for our guide to buying tickets online! We hope you found it useful. As always, we're open to your feedback and questions – just pop them in the comments below. Safe travels!