We're on the cusp of entering a New Year. Before we go forward though, I'd like to take a bit of time to have a look back at 2011. I've decided to do that in photo form, with photos to represent every month of the year that's gone. Let's go!
January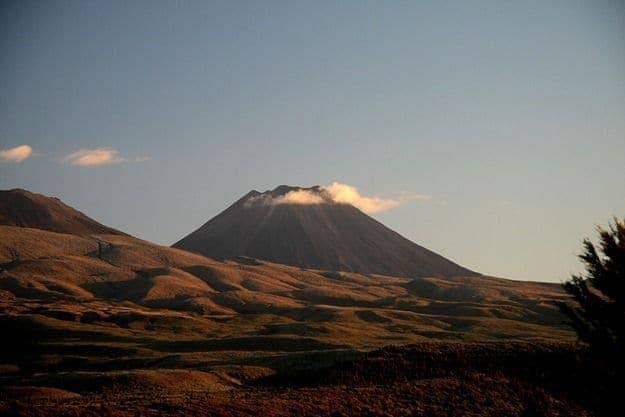 The year started with us working at a small campsite in the Tongariro National Park on New Zealand's north island. The work wasn't too stressful, and we got a lot of spare time for wanderings, including some epic walking, and even a bit of DIY caving. Above shot is Mount Ngauruhoe in the Tongariro National Park.
February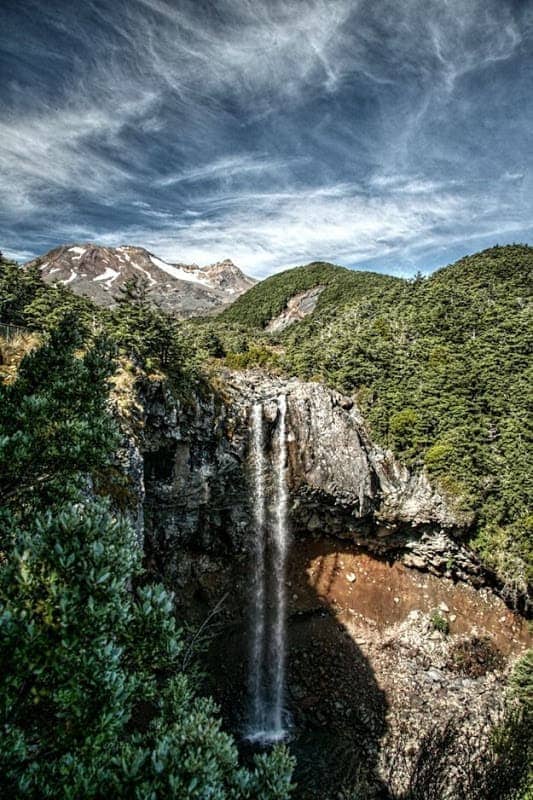 In February, still in the Tongaririo National Park, we ramped up the search for Gollum, as part of an on going quest to find Middle Earth in New Zealand. Above is Mount Ruapehu against Mangawhero Falls.
March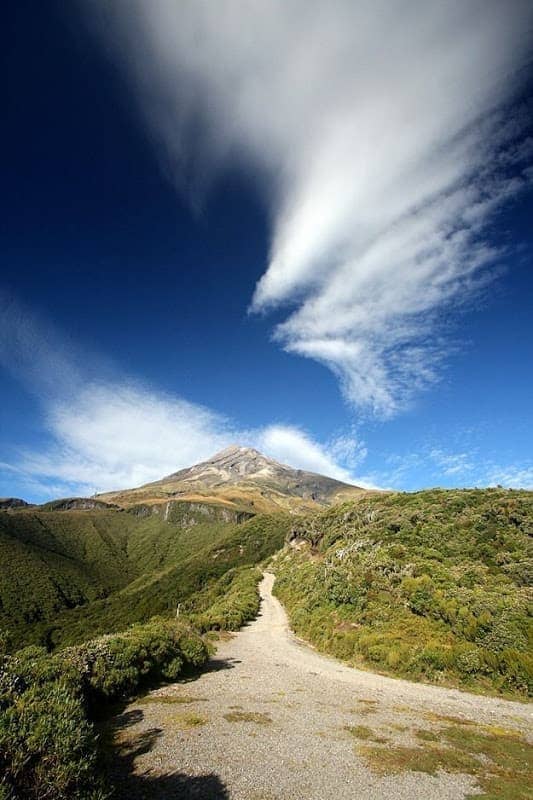 In March we ended our job at the Tongariro Holiday Park and moved to managing a hostel in Rotorua. But in between we took a tour of the west coast of New Zealand's north island, where the highlight was scaling Mount Taranaki. My favourite day hike in New Zealand! Above is the path up Mount Taranaki, below is me at the summit!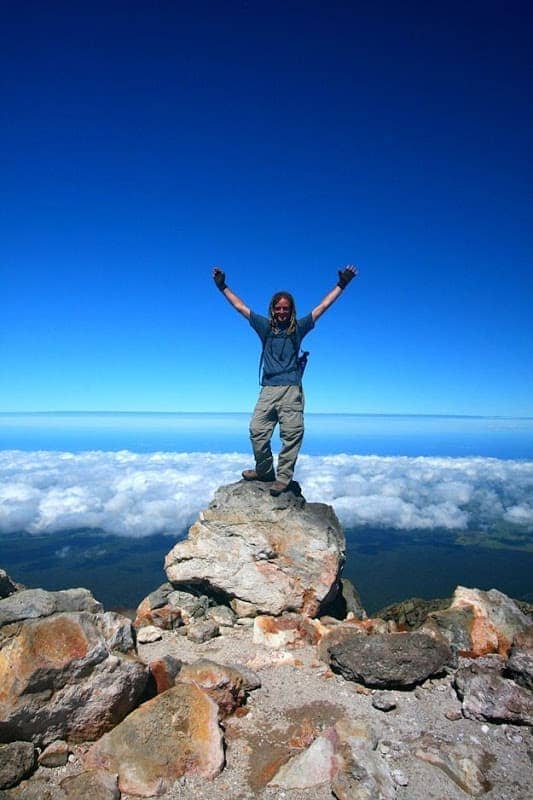 April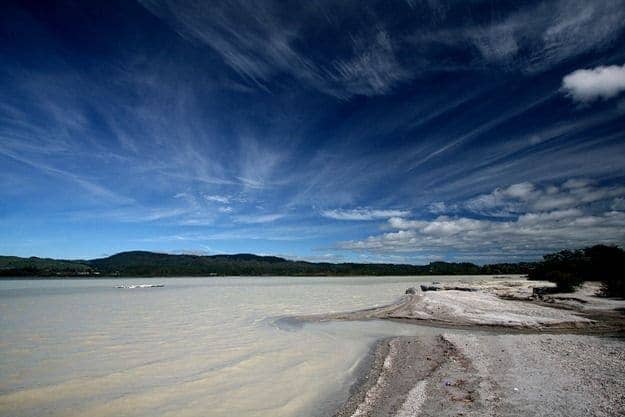 By April we were firmly ensconced in a role running a hostel in Rotorua. Here we got to do all sorts of awesome things, including rafting a 7 metre waterfall, rolling down a hill in a giant ball, flying down a mountain in a kart luging and soaking up the local geothermal waters. Awesome times. Above is Sulphur Point at Lake Rotorua.
May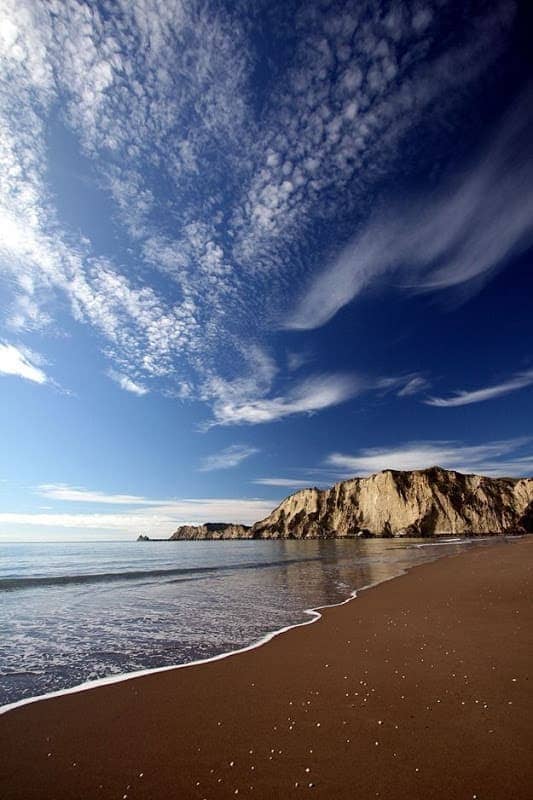 The hostel gig didn't last quite as long as planned due to a misunderstanding over pay. So in May we hit the road in earnest, and eagerly took in New Zealand's East Cape, continued our Middle Earth adventures with a trip to Hobbiton and then headed south via some Art Deco and the Wairapapa Coast. Above is Tolaga Bay beach on New Zealand's East Cape
June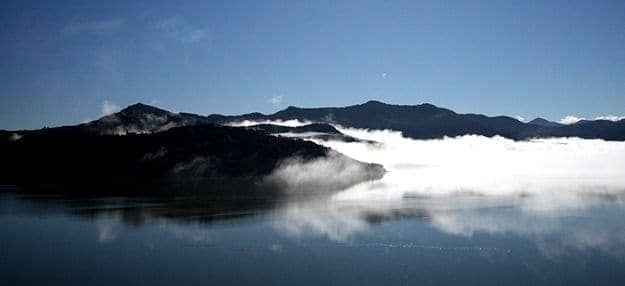 June was absolutely jam packed with adventure as we explored New Zealand's quite frankly stunning south island. From glaciers to sounds, from beaches to mountains, this island has absolutely everything a lover of spectacular landscapes could want to see. Above is the Queen Charlotte sound at the northern end of the south island.
July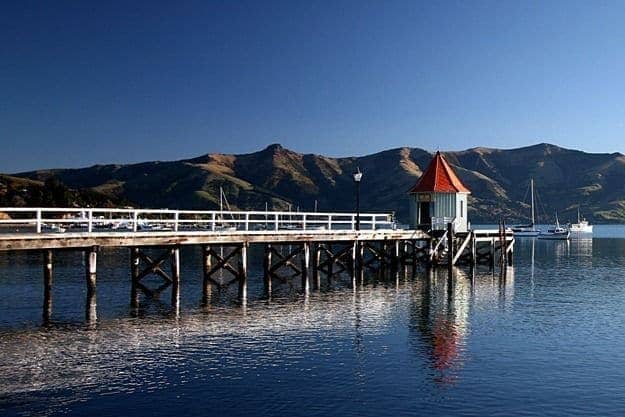 Our wanderings on the south island continued in July, as we took in the east coast of the south island. Here we found France in New Zealand, a whale crazy town full of seals, and stumbled across the locations of some of New Zealand's most scenic toilets.
It also saw our return to the North island where our journeys took us to transsexual aliens, incredible waterfalls, 4000 year old trees and the entrance to the afterlife. A busy month! Above is Akaroa Pier on the Banks Peninsula
August
After the hectic travelling of the previous couple of months we decided some down time was in order. We found a stunning campsite located on Muriwai beach, where we took a lot of long walks, admired the local cormorant colony, and watched countless incredible sunsets.
We also spent time preparing Bernie, our campervan, for sale. And sadly, at the end of August, we bade her farewell, and headed out of New Zealand. Above is the surf watch station on Muriwai Beach and below is us saying goodbye to Bernie as her new owners move in. Sniff.
September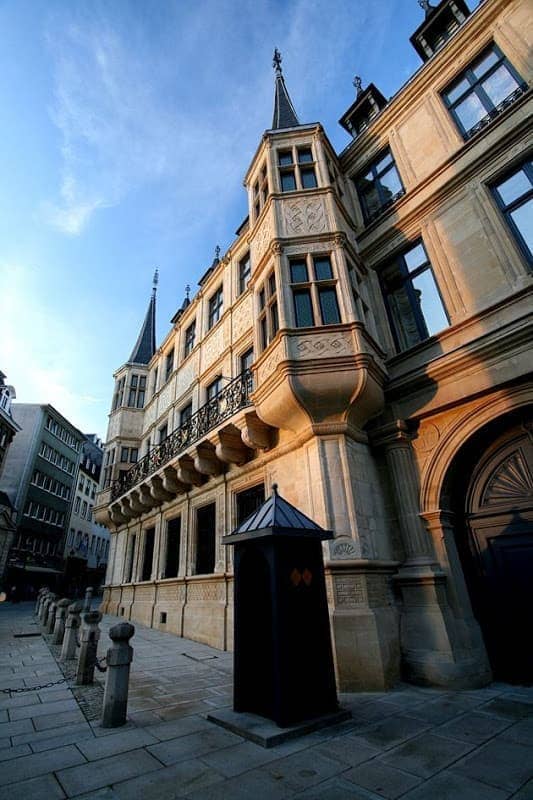 September brought a return to Europe, which started with a couple of months in Germany. In this time we did some exploring of the local area, I learnt all about weeing in space, and we managed to fit in a trip to Luxembourg. Above is the Grand Ducal Palace in Luxembourg
October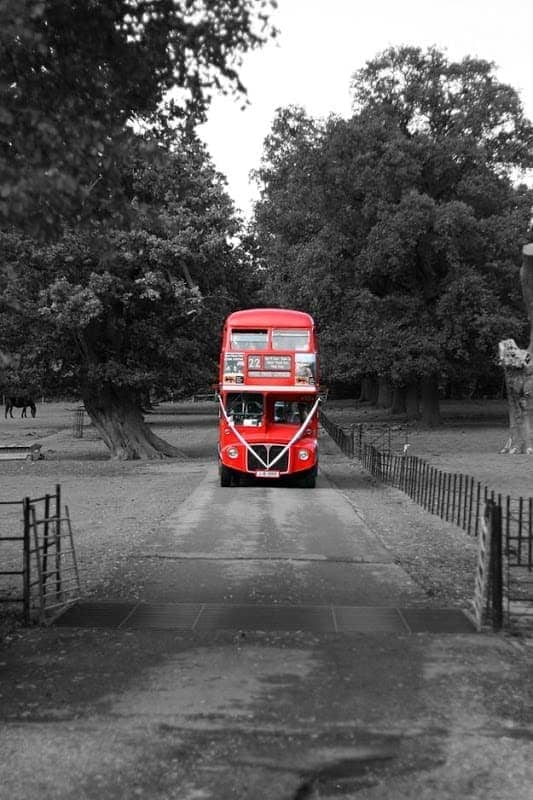 October saw us working out our plans going forward, which involved the purchase of a new potential campervan for European exploration, and the planning of a move to France. It wasn't all hard work though – we did manage to fit in some partying and take in a friends wedding!
Above is the wedding bus, below is what I get up to when I'm not taking pictures of scenery.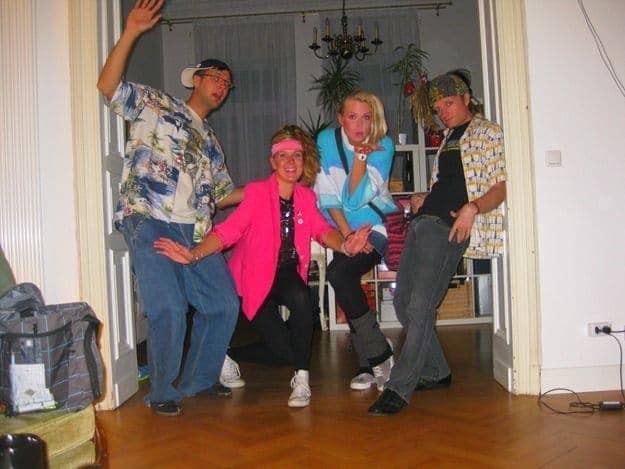 November
November was another big month, with a move to France being the main adventure. I even managed to change gender. We were busy getting to grips with the new lifestyle (and unpacking!), but managed to find time to do some exploring, including taking in our local Venice. Above is an old stone house in the town of Montbron.
December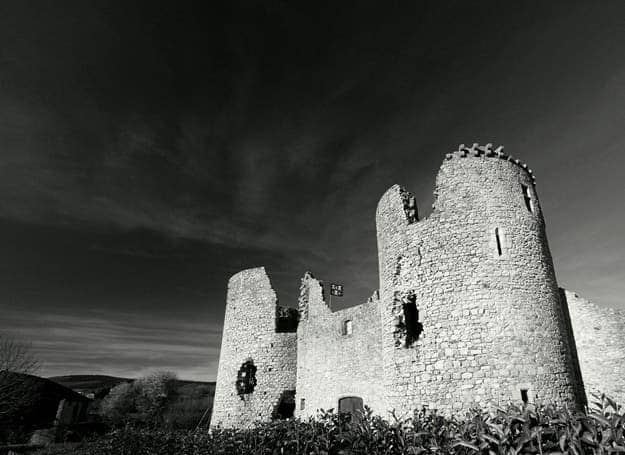 And finally, to December. Still in France, still getting used to life in a new country. We've sampled a lot of local food, inherited some chickens, and spent some time getting to grips with the local castles. We also distinctly didn't go to the Seychelles, but made up for it with some local carol singing. Now that's how to see in a Christmas! Above is the Chateau Lastours ruin.

So that's that for 2011. Here's to 2012, and all the adventures that that is going to bring! Have a great one, and of course, thanks to you for all your support so far! Have a fabulous 2012!