If you're planning on driving Scotland's most famous driving route, the North Coast 500, you might also be wondering if there are any whisky distilleries on the North Coast 500.
We're delighted to be able to tell you that yes, there are a number of whisky distilleries along the route. Many of these are open for tours and tastings, and make for a great stop on your adventure.
We've had the pleasure of driving Scotland's North Coast 500 route many times, and as Laurence loves whisky, we've visited most of the distilleries along the route. We've also written a number of guides to the route to help you plan your own adventure. These include a North Coast 500 planning guide, a 5 day and 7 day NC 500 itinerary, and a detailed 7 day camping itinerary for the NC500.
We also have tips on the best hotels on the North Coast 500, our favourite B&Bs on the route, as well as a guide to all the best photography locations on the NC500. Suffice to say, we think we've put together quite a comprehensive series of posts on this amazing road trip!
In this post, we're adding to our North Coast 500 content with a guide to all the whisky distilleries you can visit along the NC500. Scotch whisky is one of Laurence's favourite drinks, and we've already put together a detailed guide to our favourite whisky distilleries in Scotland.
In this post, we'll be focusing exclusively on the whisky distilleries on the North Coast 500 that you can visit. Before we start, a quick overview of whisky.
An Overview of Scotch Whisky
This section will provide a very brief overview of Scotch Whisky. For more detail, see our guide to whisky distilleries in Scotland, which has much more detailed information on how whisky is made, the history of whisky and lots of other facts.
What is Scotch Whisky?
Scotch Whisky is a spirit made in Scotland. For a drink to be officially called a Scotch whisky, it must be made from water and malted barley, be distilled in a pot still at a Scottish distillery, and be matured in an oak cask in Scotland for at least three years. It must also have an alcohol content of 40%.
Is it Whisky or Whiskey?
Scotch Whisky is spelt without the "e" in Scotland. Whiskey with an "e" usually refers to Irish or American whiskey. Whisky from Japan is usually spelt the same as from Scotland.
How is Scotch Whisky Made?
Making Scotch whisky is a five step process, as follows:
Malting – barley seeds are partially germinated to create sugars
Mashing – the malted barley is mixed with warm water to extract the sugar
Fermentation – the sugary water is mixed with yeast to produce alcohol
Distillation – the alcoholic water is heated and the alcohol vapors are condensed to extract the spirit
Maturation – the strong spirit is placed in oak casks for at least three years to develop the whisky flavour
There are a number of different types of Scotch whisky, with the most commonly known being single malt and blended. Single malt whisky must be produced at a single distillery, whilst a blended whisky is made up of a number of whiskies from different distilleries. However, the process for making the whisky is the same.
Again, this process is covered in much more detail in our complete guide to whisky distilleries in Scotland.
If you are new to Scottish whisky, you might consider booking a tour at the Scotch Whisky Experience in Edinburgh before you visit any of the distilleries as it will give you a lot of background on how it is made, the different types of whisky, and the different whisky regions of Scotland.
What type of Whisky is Produced along the North Coast 500?
Scotland is divided into five Scotch whisky producing regions, and the North Coast 500 route is in the Highland whisky region. The distilleries here produce both single malt and blended whiskies.
Single malt whisky from the Highland whisky region is usually described at fruity, sweet, spicy and malty. Most highland whisky distilleries do not use peat in their whisky production process, so you don't get the strong smoky peat flavour that is often associated with a whisky from the Islay region for example.
However, with almost 50 distilleries in the Highland whisky region, and 9 on the North Coast 500, there's obviously quite a range of flavours to discover!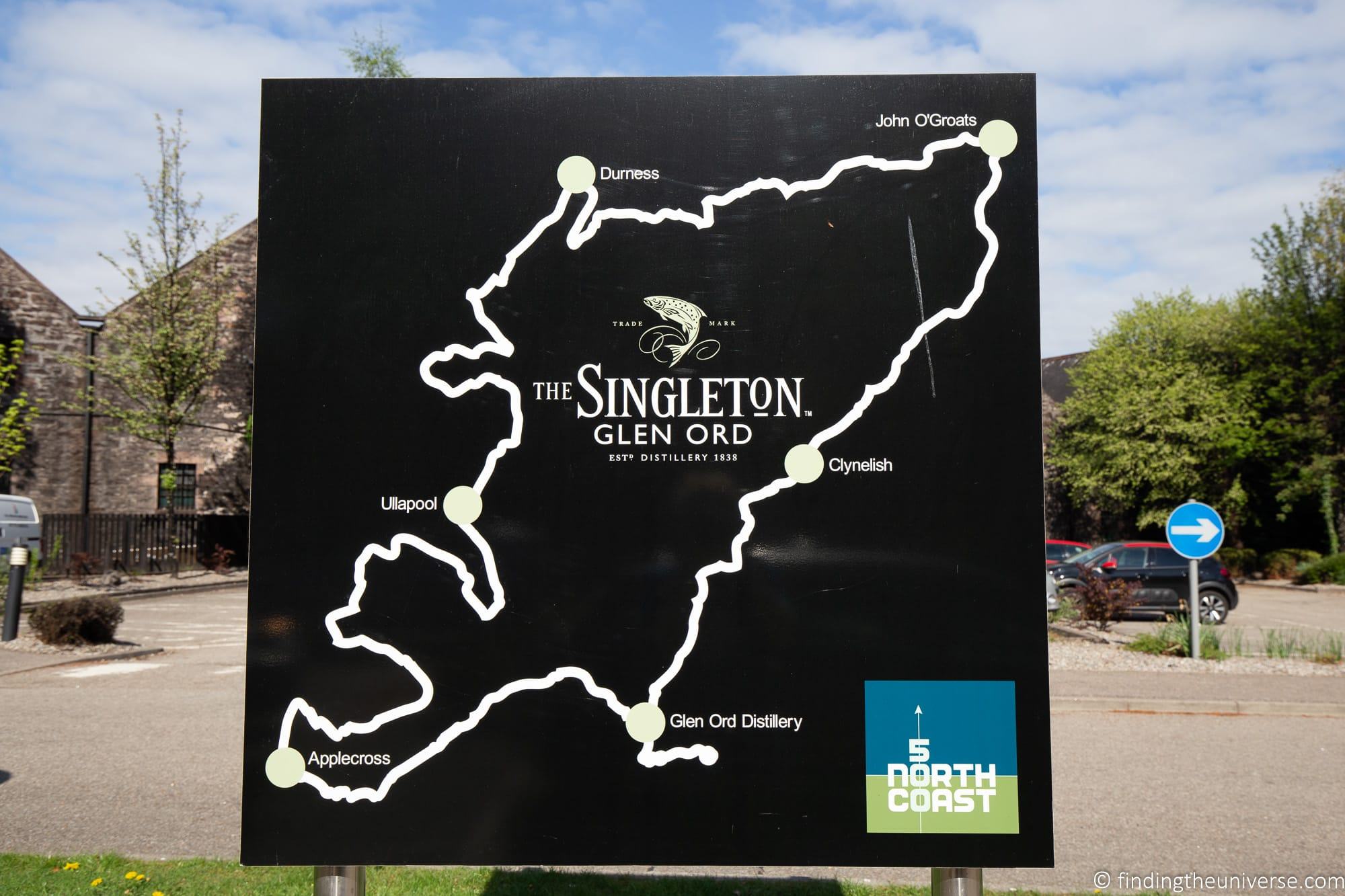 Can I visit the North Coast 500 Whisky Distilleries?
Yes, almost all of them offer guided tours, whisky tastings, and a gift shop where you can purchase whisky on site. as well as a place to taste and purchase whisky.
However, note that many are closed for some part of the year due to cleanings, seasonality, etc so always check ahead before visiting – some may require you to book tours in advance
If you are driving, the majority of distilleries offer sealable takeaway cups so you can enjoy any samples at the end of the day. Just let your tour guide know you are driving and they will usually be more than happy to oblige.
Now, let's get on with our guide to distilleries on the NC500.
Whisky Distilleries on the North Coast 500
This list of distilleries features all the whisky distilleries you can visit on the North Coast 500. It's ordered in the order you would encounter the distilleries if you drove the route anti-clockwise, starting and ending in Inverness. All the distilleries in the list are in the Highlands whisky region.
We have focused exclusively on whisky distilleries in this guide, although there are also gin distilleries and breweries along the route as well!
Glen Ord Distillery
The Singleton of Glen Ord Distillery is the closest distillery to Inverness, and also the only operating distillery on the Black Isle. The distillery was founded in 1838 and took advantage of the large barley crop on the Black Isle to make its produce.
Today, barley from the Black Isle is still used in production of Glen Ord single malt, with water from nearby Loch nam Bonnach and Loch nan Eun.
The distillery, which is today owned by drinks giant Diageo, primarily produces three single malt whiskies. These are a 12 year old, a 15 year old and an 18 year old. Glen Ord single malt whisky is described as malty with a faint peat on the nose, with a rich and fruity taste.
Their single malt whiskies are primarily produced for export to Southeast Asia, so you won't often see them for sale in the UK. In addition, a large percentage of the 11.5 million litres of whisky that Glen Ord produces is actually used in Johnnie Walker blended malt.
The Glen Ord distillery is open year round for tours and tastings. You can find out more and book in advance on their website here.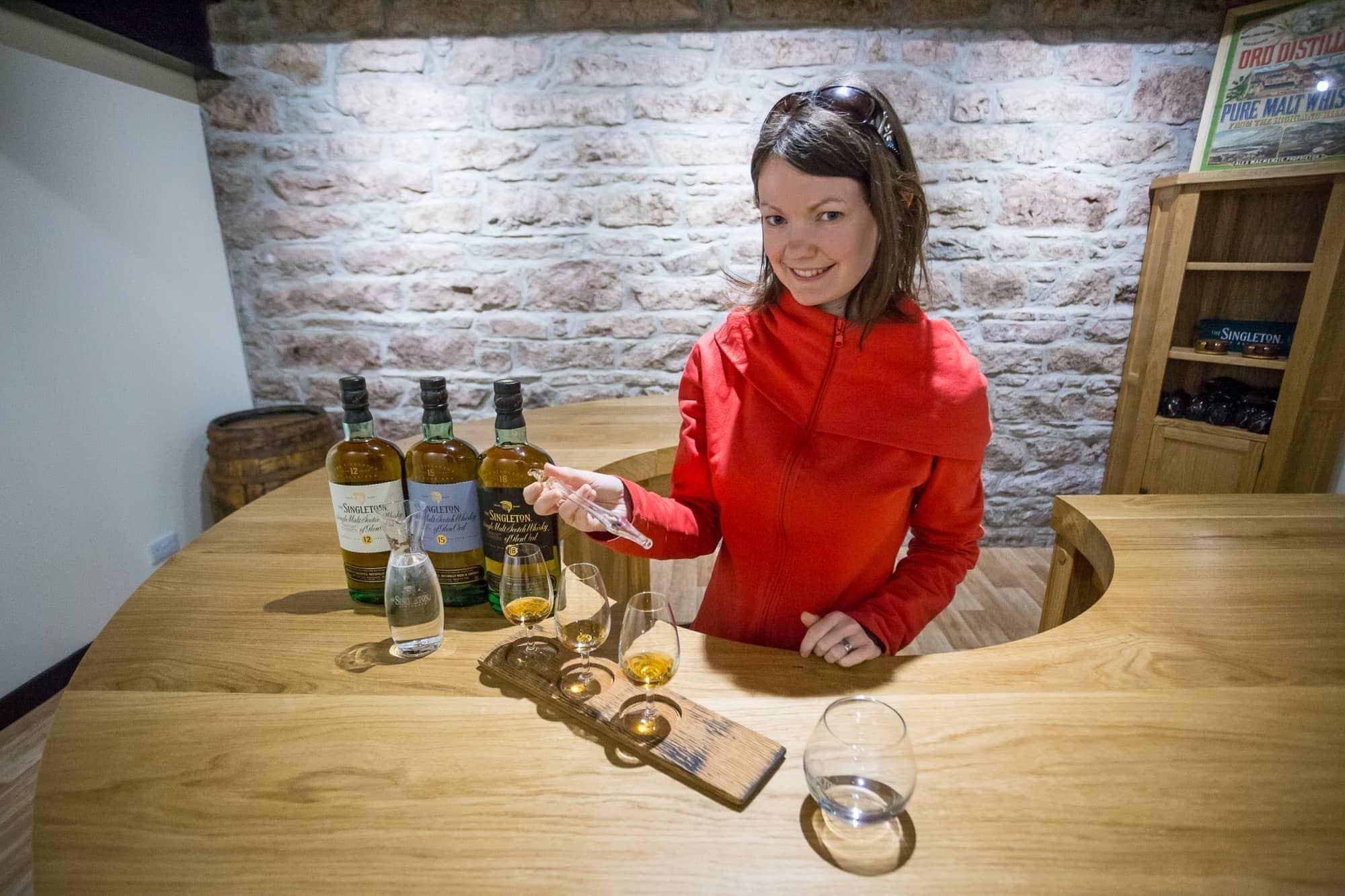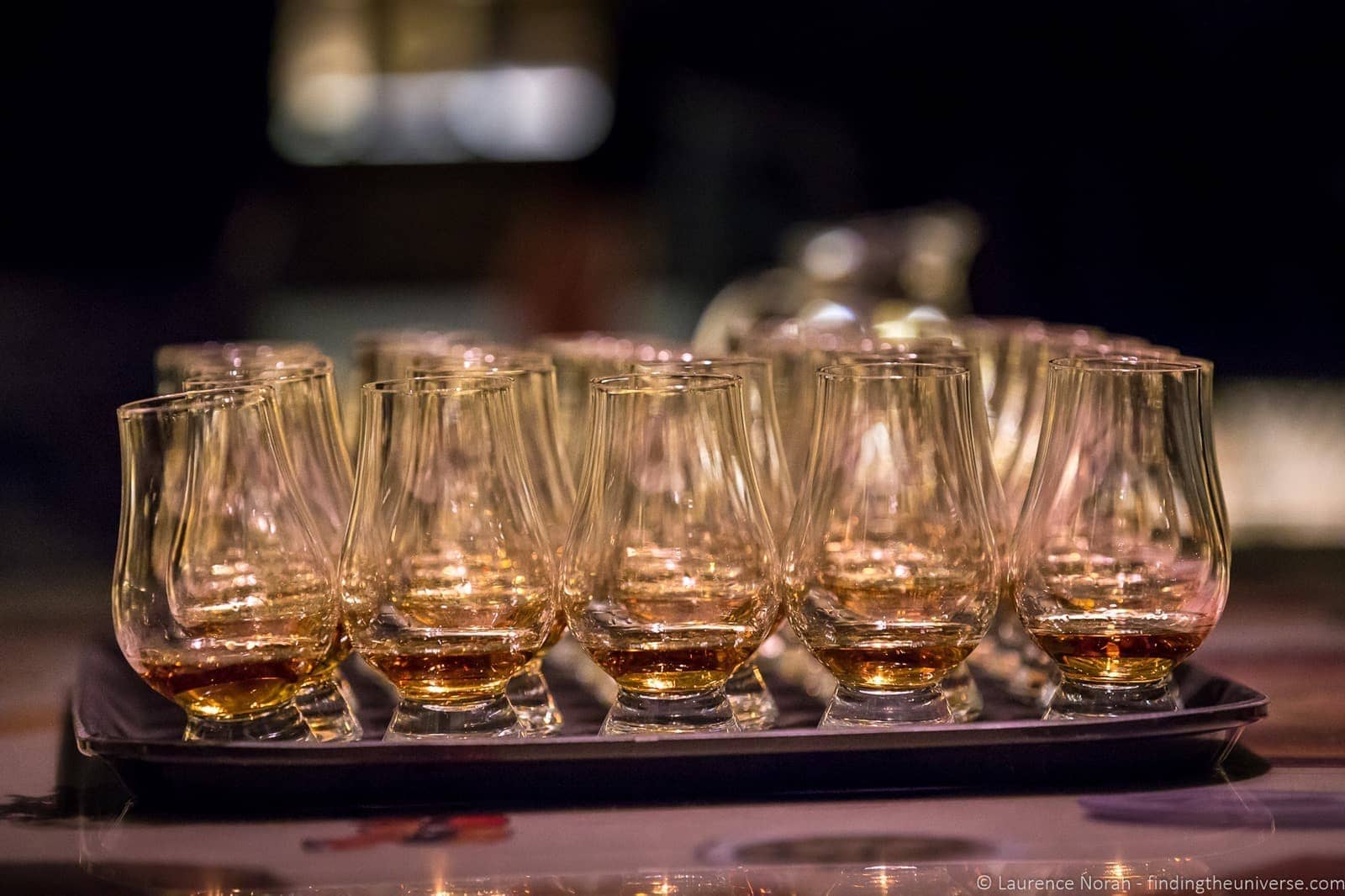 Dalmore Distillery
Just a few miles further along the NC500 from the Black Isle and Dingwall is the Dalmore distillery. Founded in 1838, the brand is known for its 12-pointed Royal Stag logo, which is used on Clan Mackenzie's coat of arms. The rights to use this emblem were granted to the clan in 1263, when the clan chief saved the then King from a charging stag.
Clan Mackenzie, who also owned the famed Eilean Donan castle, took ownership of Dalmore distillery in 1867, bringing their stag emblem with them. The distillery was operated by the clan until it was sold to Whyte & Mackay in 1960.
Today the Dalmore produces four main single malt whiskies, a 12 year old, a 15 year old, an 18 year old and a 25 year old. There are also limited edition and special edition products. The whisky flavour obviously varies by age, but is generally described as rich, fruity and a little chocolatey.
The Dalmore distillery is usually open for tours and tastings, and you can see opening hours and prices on their website here.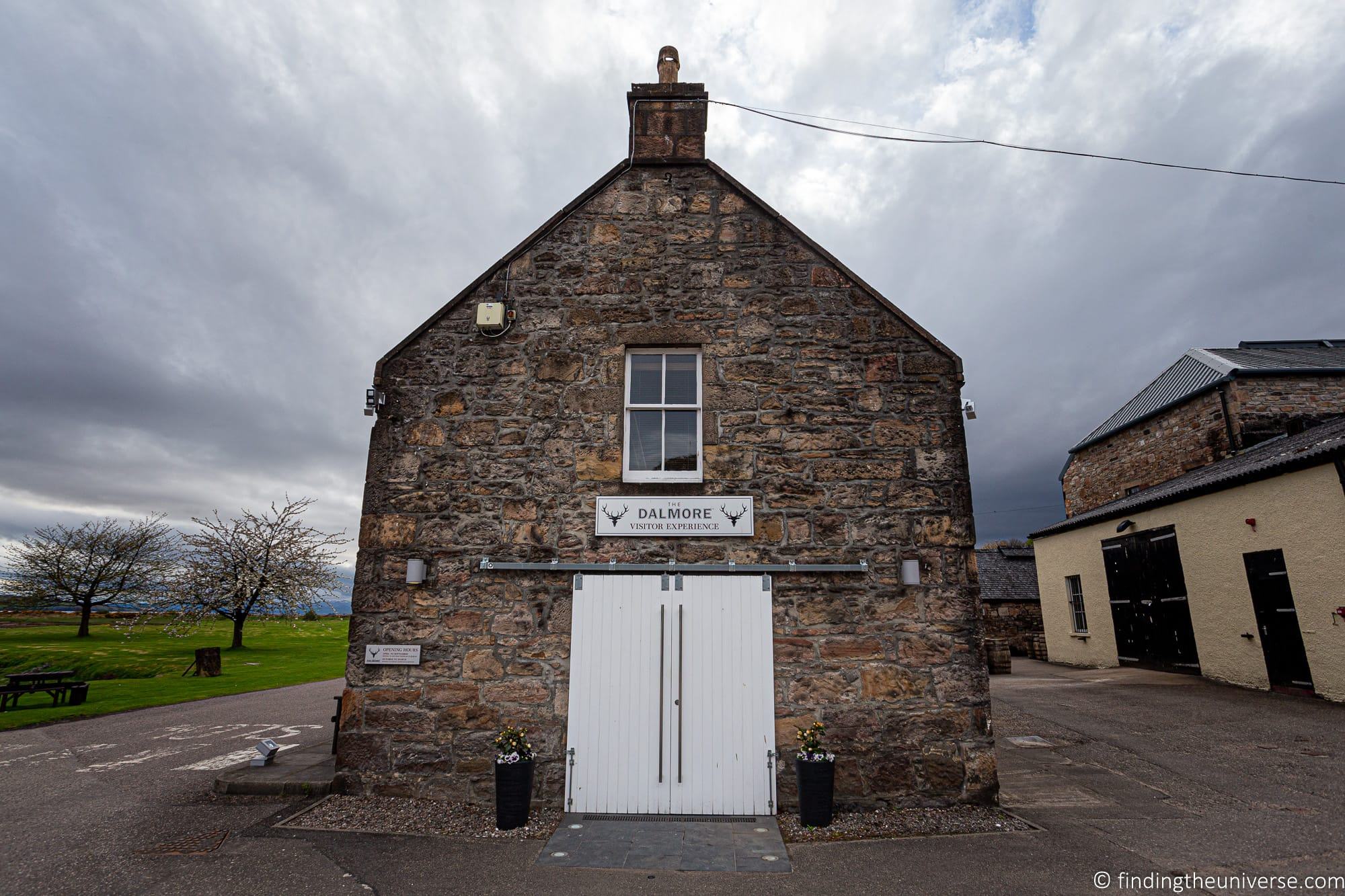 Glenmorangie Distillery
Of all the whisky distilleries on the North Coast 500, Glenmorangie is probably the most well known. Their whisky is consistently one of the best selling single malt whisky brands in the world, and it's a popular distillery to visit. It is also easy to visit as either a day trip from Inverness, or as part of a North Coast 500 road trip.
Glenmorangie was founded as a whisky distillery in 1843, although there are records of alcohol production on the site dating back to 1703. Today, the distillery is owned by Louis Vuitton Moët Hennessy.
Glenmorangie produces six million litres of single malt whisky every year. Their main range consists of a 10 year old, a 12 year old, an 18 year old, and a 25 year old single malt whisky, although they also produce a range of special editions as well. The distillery is noted for having the tallest stills in Scotland. In terms of flavour, expect citrus and vanilla with more fruit in the Original 10 year old, with variations in other ages.
Glenmorangie is open for a range of tastings and tours, allowing you to sample a range of their whiskies. You can find out more about tour prices and opening hours on their website here.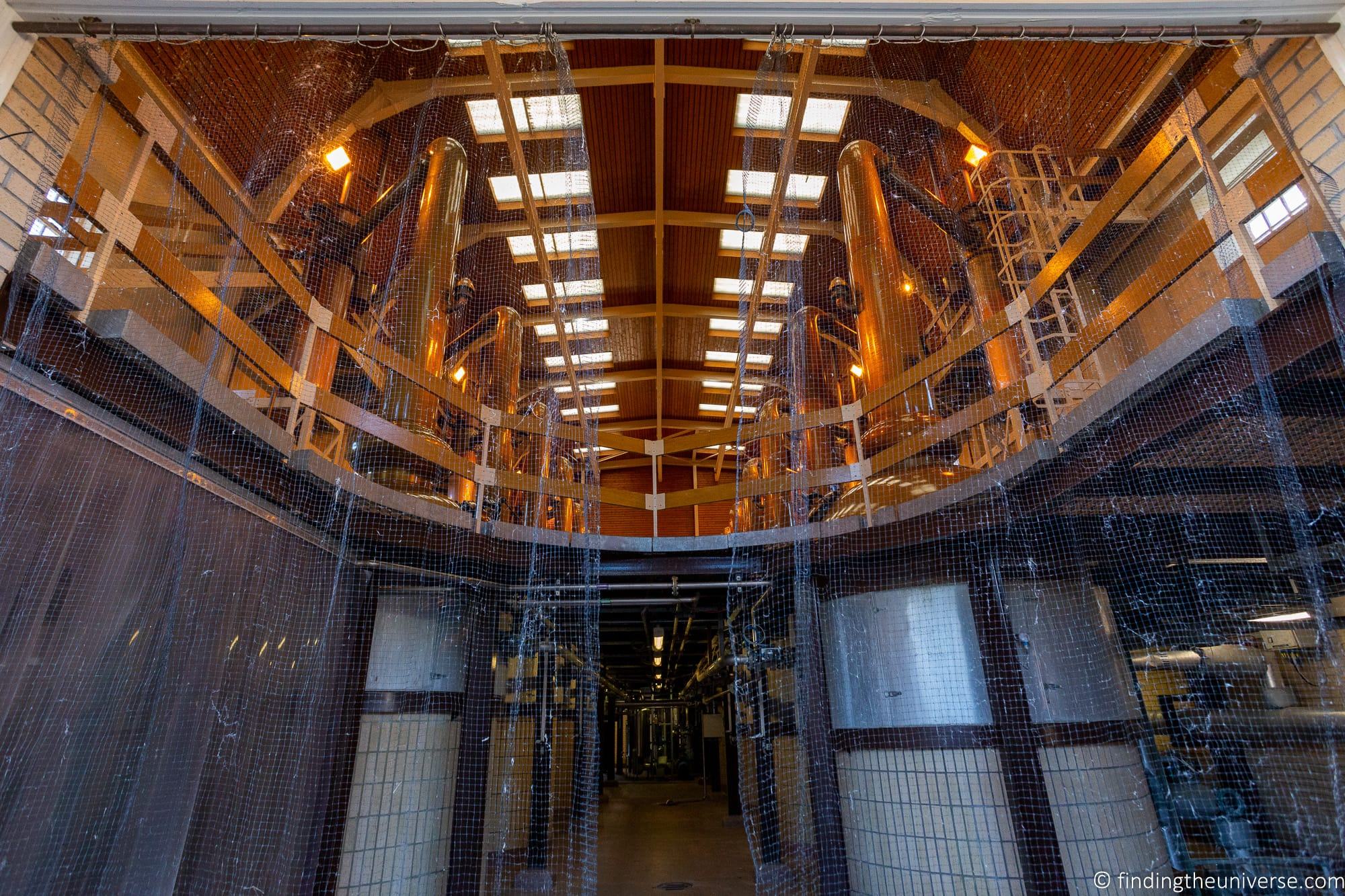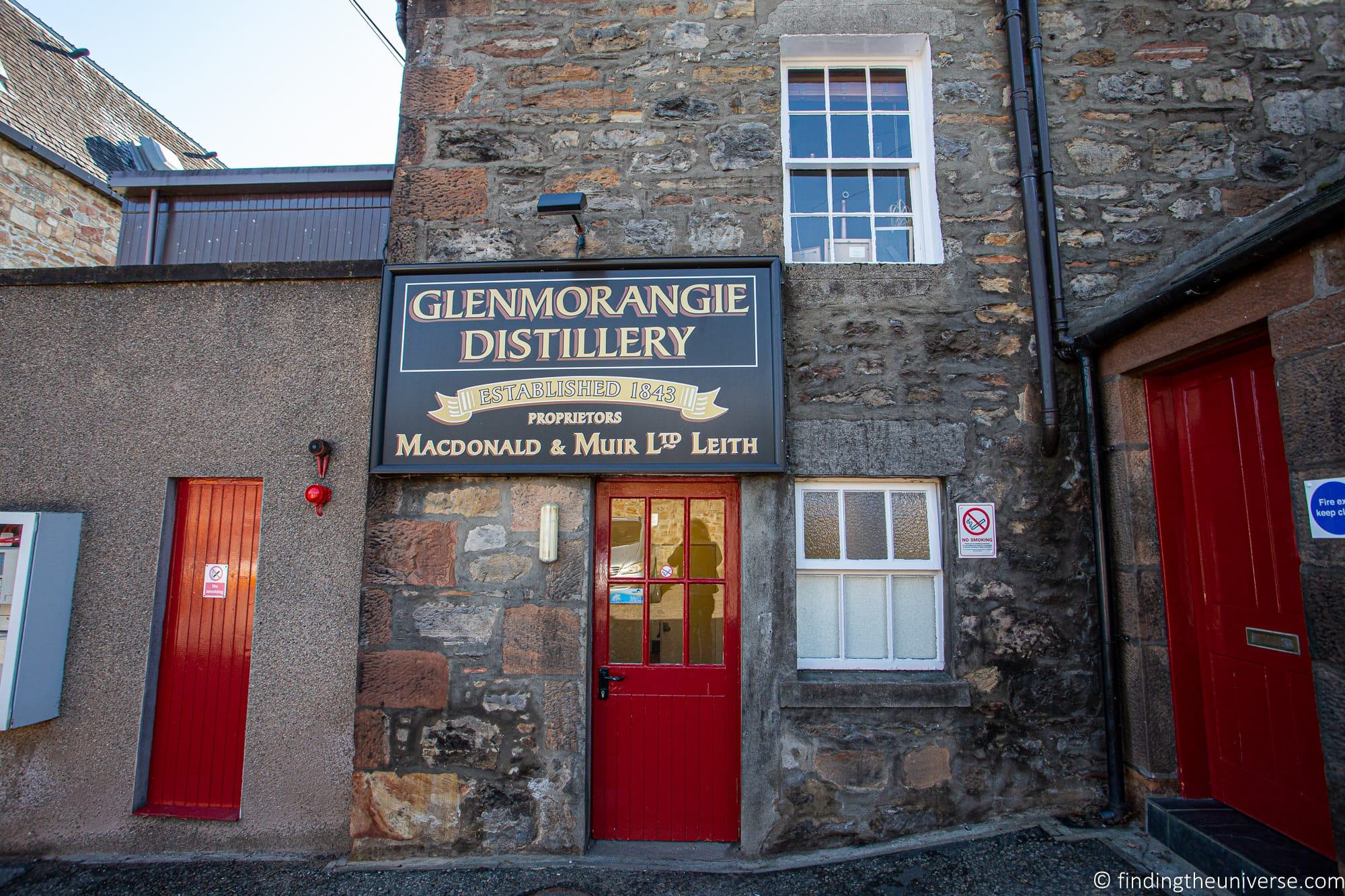 Balblair Distillery
Founded in 1790, Balblair is the oldest distillery on the North Coast 500. It's found on the Dornoch Firth, just a few miles inland from Glenmorangie.
The distillery as it operates today was built in 1895 and uses the water from nearby Ault Dearg burn for all the whisky. It's now owned by Inver House distilleries, who also operate a number of other distilleries in Scotland, including the Pulteney distillery on the NC500.
Balblair distillery produce a range of single malts, starting with a 12 year old, and going through to a 25 year old. Flavours include spice, citrus, and floral notes.
Balblair is open for tours and tastings, and you can find out more and book your visit here.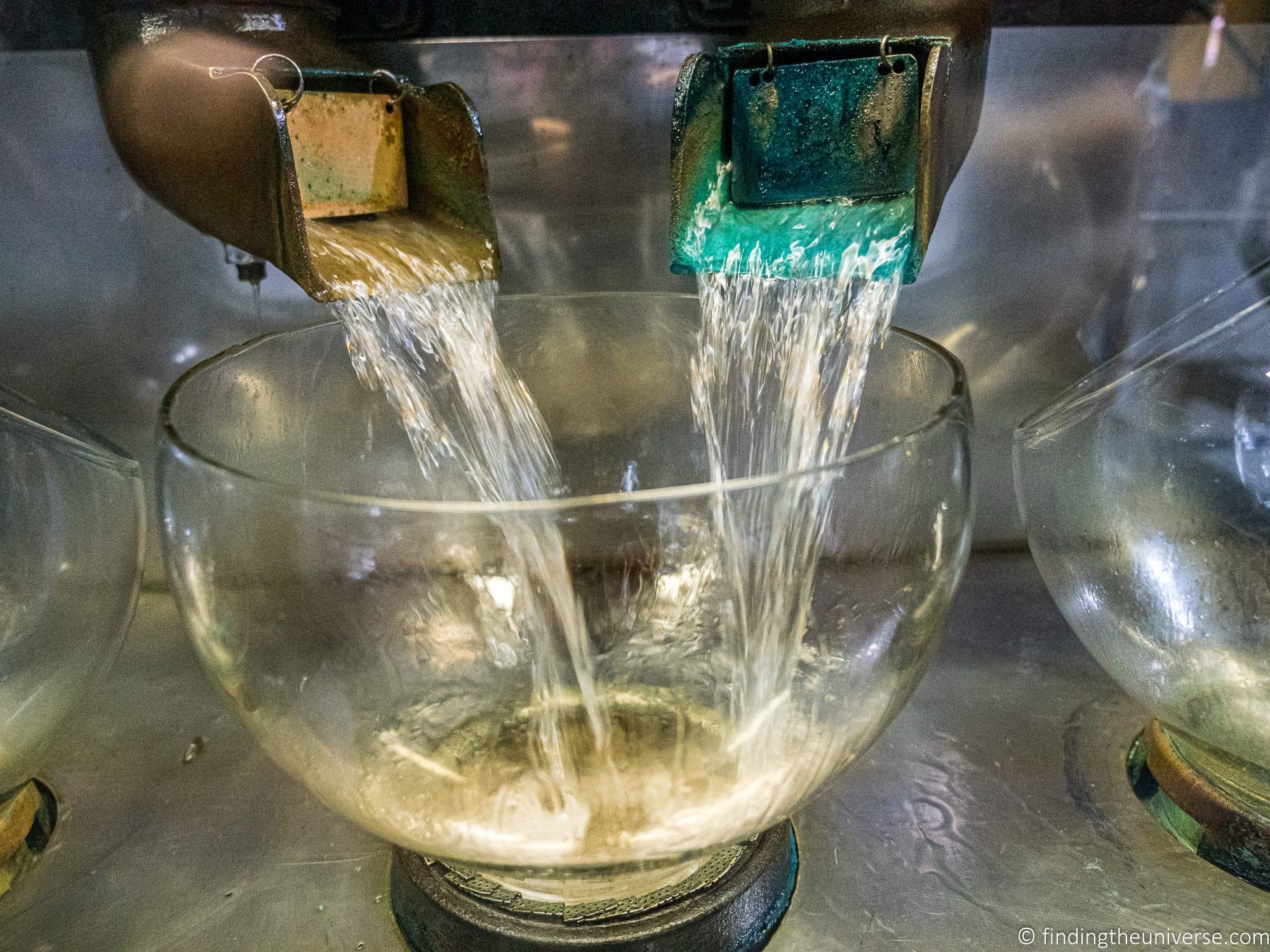 Clynelish Distillery
Found around an hour's drive north of Inverness, Clynelish Distillery has an interesting history. A distillery by the name of Clynelish was originally established on the site in 1819, although the distillery the bears the name today was actually built in 1967 to handle increased demand.
However, the "old" Clynelish distillery continued to produce whisky, primarily for use in blended whiskies. It also produced a single malt whisky under the name Brora. Both distilleries continued to operate until 1983, when the Brora distillery ceased production.
Today, Brora whisky is some of the rarest and most expensive whisky in the world.
Clynelist distillery today produces a single malt whisky, and is owned by drinks giant Diageo. Diageo also owns Johnnie Walker, and 95% of the production at Clynelish actually goes into Johnnie Walker blends.
There's a lot of whisky history here, making this a good place to visit for whisky lovers. Tours and tastings are available. Many other whiskies can be bought here as well, including many of the Johnnie Walker whiskies and other whisky brands owned by Diageo such as Talisker, Lagavulin, Oban, and Dalwhinnie. So if you want to get a taste for whiskies from different regions, this is a good stopping point.
Finally, the old Clynelish distillery, which became the Brora distillery, is currently undergoing a massive renovation production. Diageo are spending around £35 million to bring it back to life, and to start producing whisky again. Hopefully this will be open for tours and tastings soon!
You can find out more and book your tour of Clynelish here.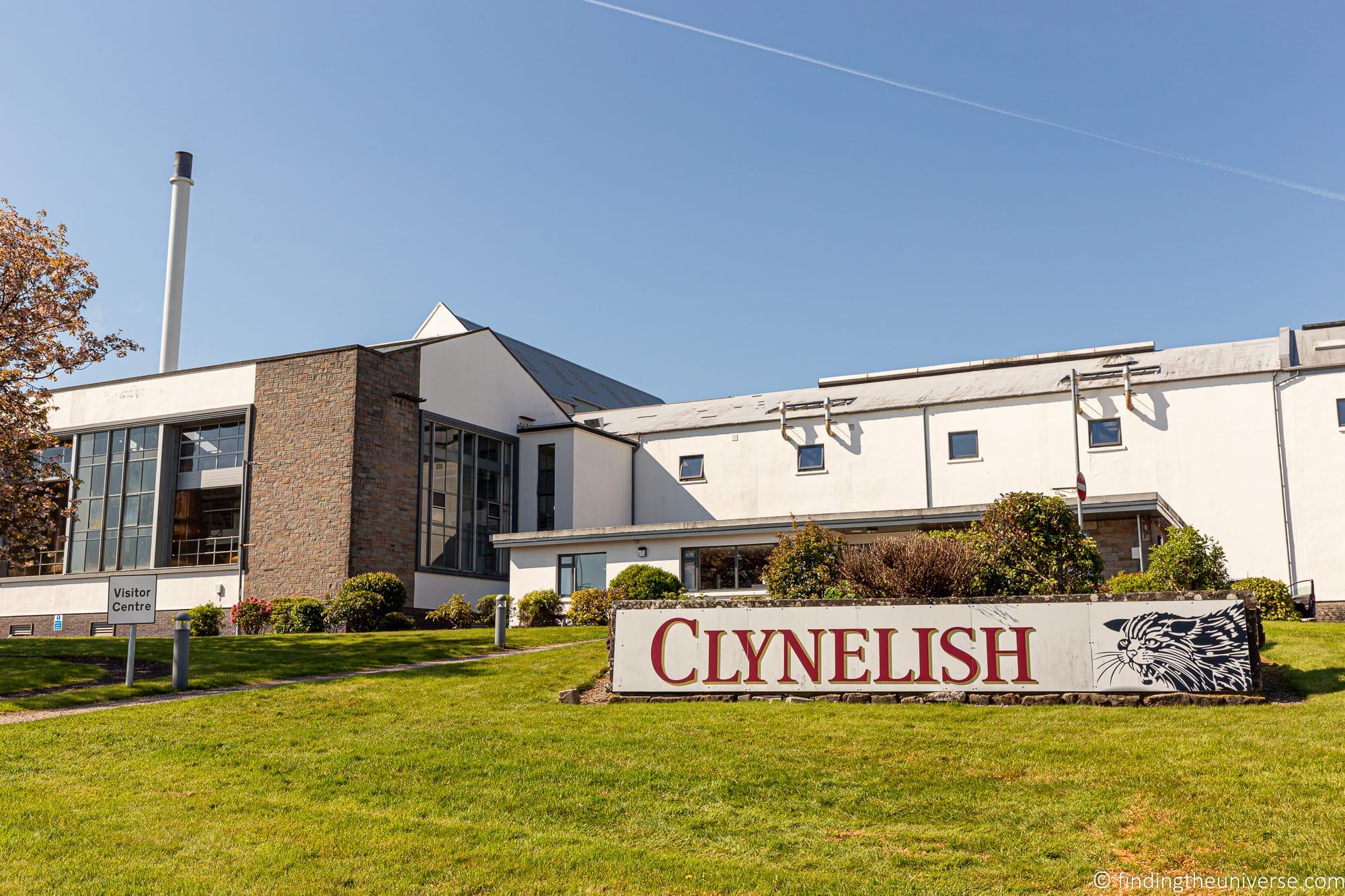 Pulteney Distillery
If you're overnighting in the town of Wick on your North Coast 500 trip, then you'll want to make a stop at the Pulteney Distillery, which produces Old Pulteney single malt whisky.
Founded in 1826, today the distillery produces a range of whiskies, from a 12 year old single malt through to a 25 year old single malt, as well as a number of special editions. Their whisky warehouses are exposed to the wild sea air of Scotland's north-eastern coastline, which they say infuses their whisky with salty flavours.
They also produce a whisky called Huddart, which has peat smoke flavours, for those who prefer this flavour profile which is more commonly associated with the Islay whiskies.
The Pulteney distillery is open for tours and tastings, and you can see opening times and tour prices on their website here.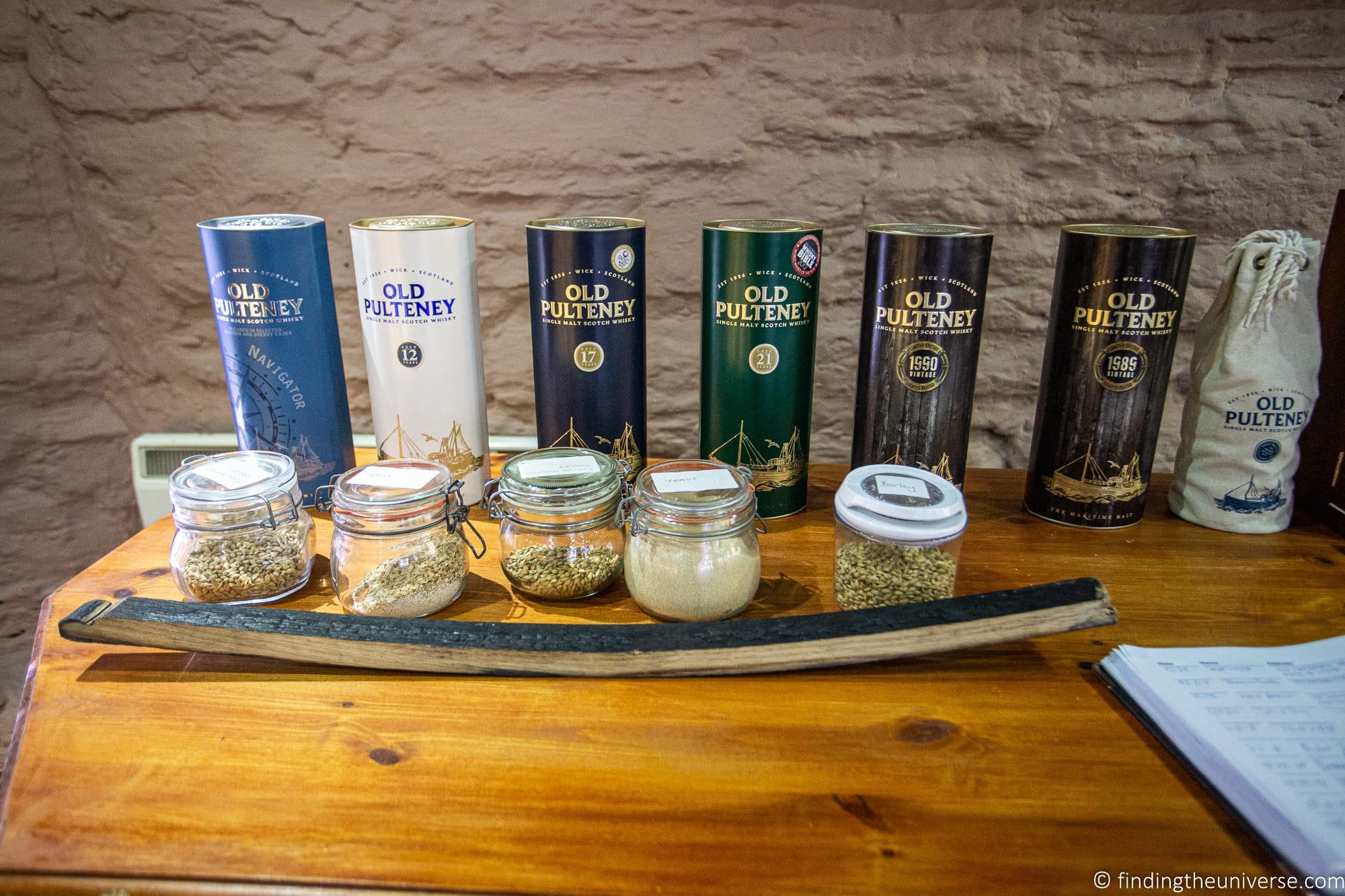 Wolfburn Distillery
Found in the town of Thurso, the Wolfburn Distillery is the most northerly distillery on mainland Scotland. Originally founded in 1822, Wolfburn Distillery closed operations in 1877. The new distillery, built from the ground up, opened in 2013.
Wolfburn Distillery is certainly one of the newer distilleries on the North Coast 500, but they do already have a number of whiskies available. Whilst they are relatively young for single malts, they are still smooth and flavourful. I particularly enjoyed the Morven, which has a hint of peat.
Wolfburn distillery don't have a formal visitor centre, but you can visit and get a fantastic hands on tour of the workings of the distillery, accompanied by tastings.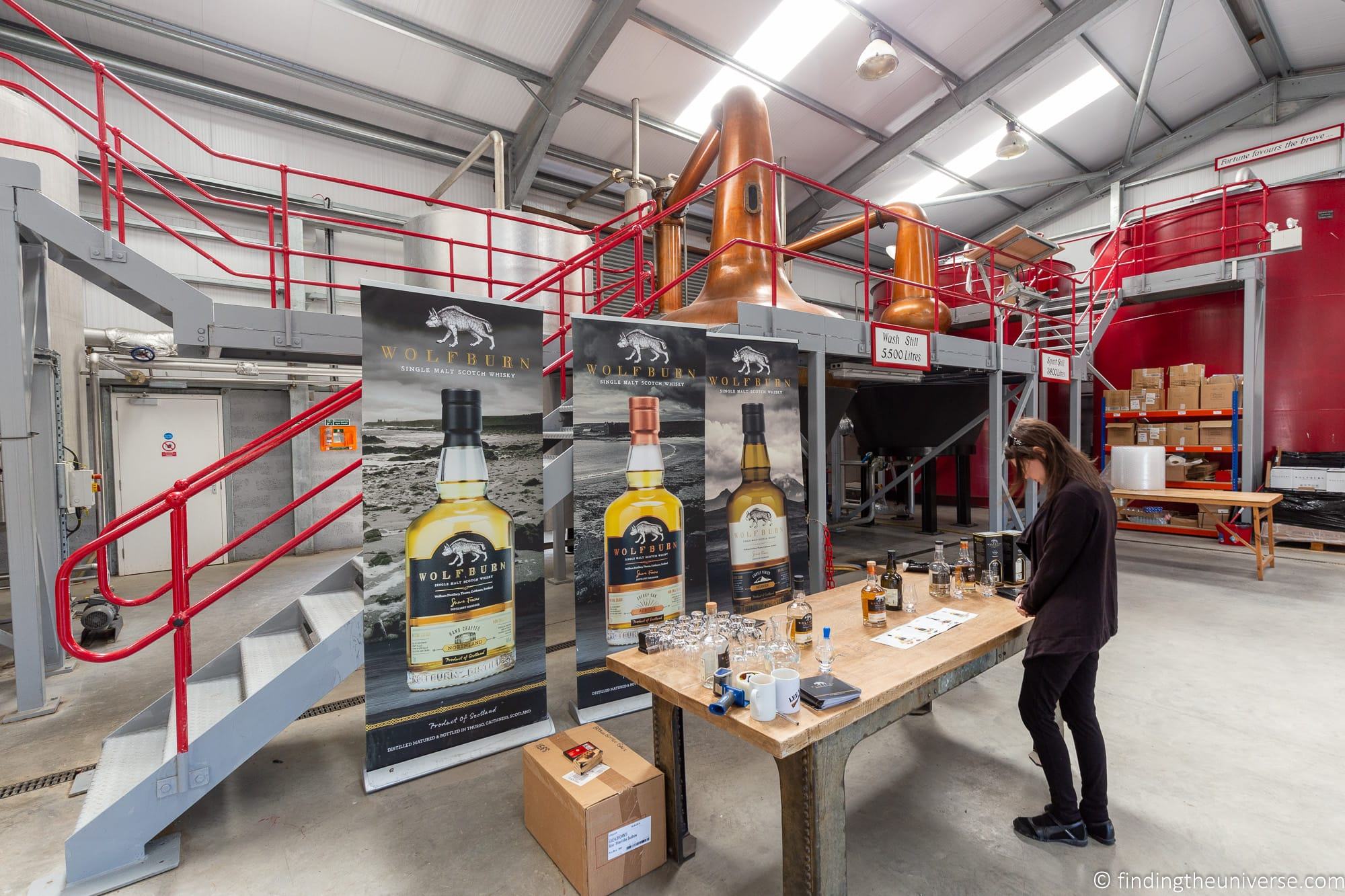 Badachro Distillery
If you look at our map of whisky distilleries on the North Coast 500, you'll notice that the majority are on the east coast of Scotland. This is largely down to more convenient transport links – the older distilleries in this area were generally built to be close to rail lines so their whisky could be easily distributed.
Scotland's north west is a much more rugged and wild environment, making distribution of whisky more challenging.
If you are looking for a whisky distillery on the west coast of the NC500 route, your only option at the moment is the Badachro Distillery. This is a tiny family run distillery which was launched in 2017, and which produces hand crafted gin. 2020 marked their first whisky release, but it's worth noting that this isn't actually distilled on site, rather, they have sourced single malt whisky from an unnamed highland distillery and bottled it.
Still, you can visit and learn about their on-site gin distillation. More information about tours and tastings here.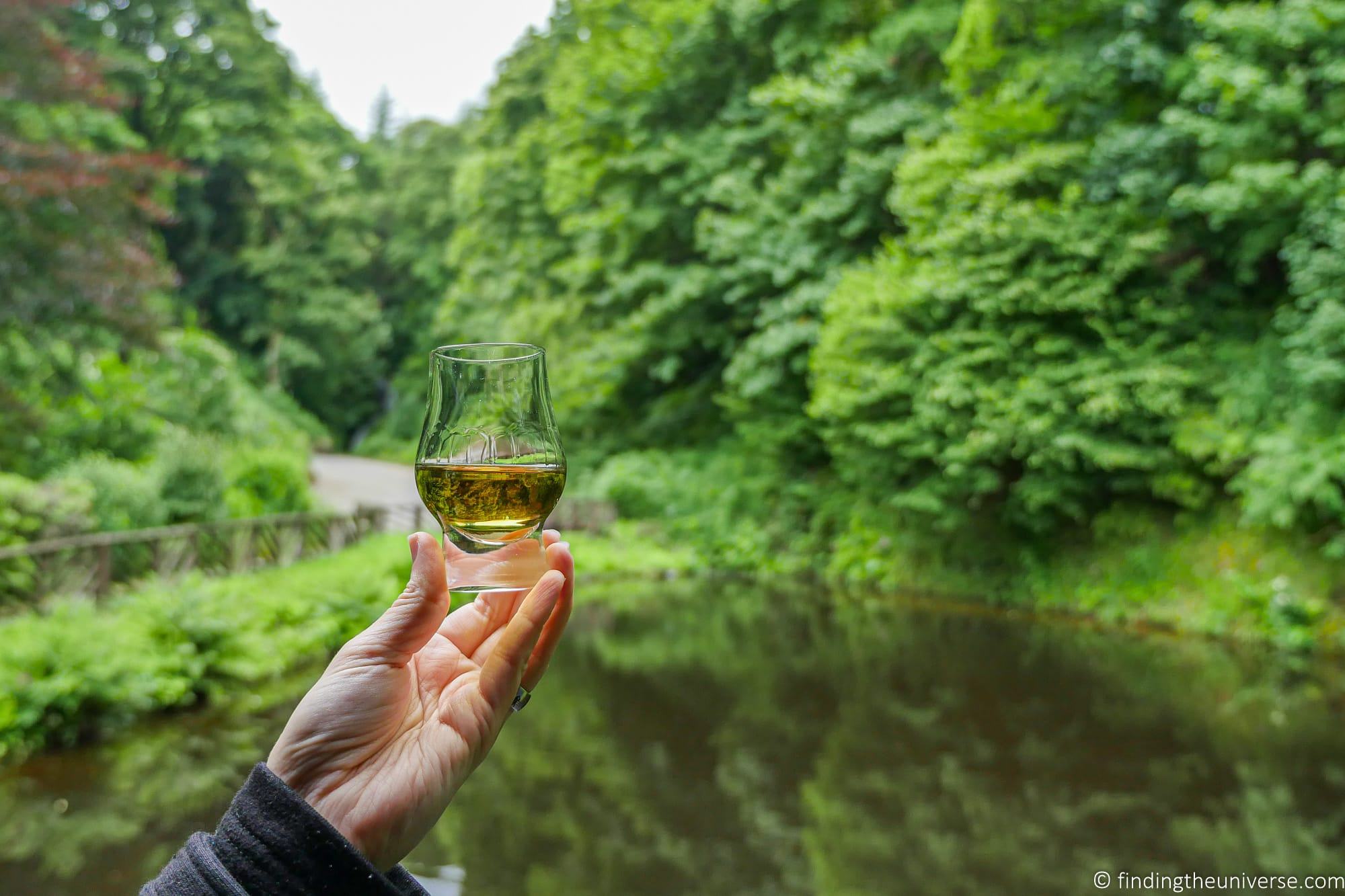 Map of Whisky Distilleries on the North Coast 500
Here's a map of all the whisky distilleries on the North Coast 500, along with the NC500 route map, so you can plan your whisky stops accordingly. You can also see this map online here.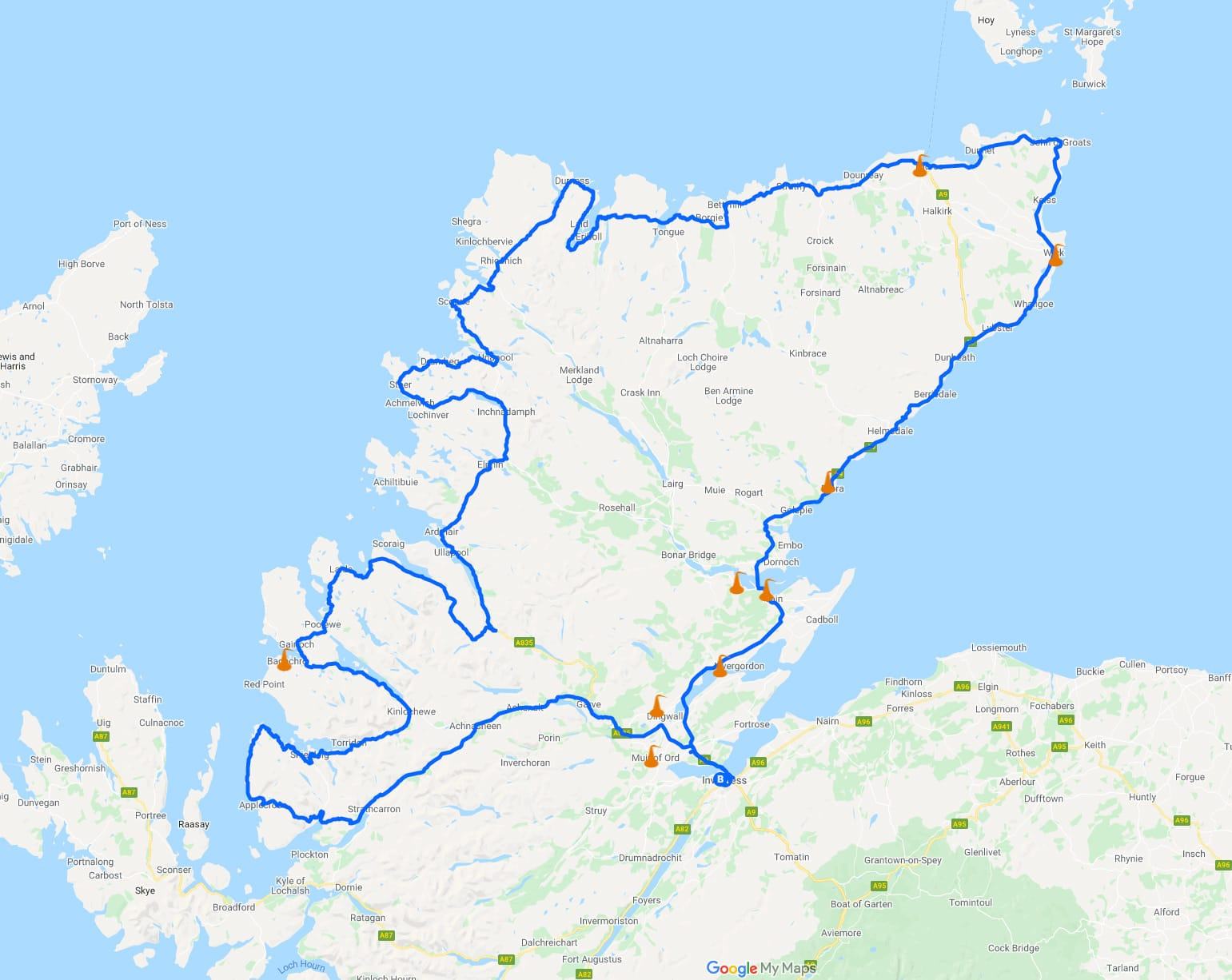 Other Great Whisky Stops along the North Coast 500
There are a number of other great whisky related stops along the North Coast 500. We have two great options that you might consider where you can try whisky in addition to (or instead of) visiting the actual distilleries.
We recommend either the Dornoch castle whisky bar or the Torridon Hotel whisky bar. These both have a fantastic selection of whiskies from across Scotland, and knowledgeable staff who can help you navigate the wide range of whiskies available. They are also both great places to stay overnight along the route.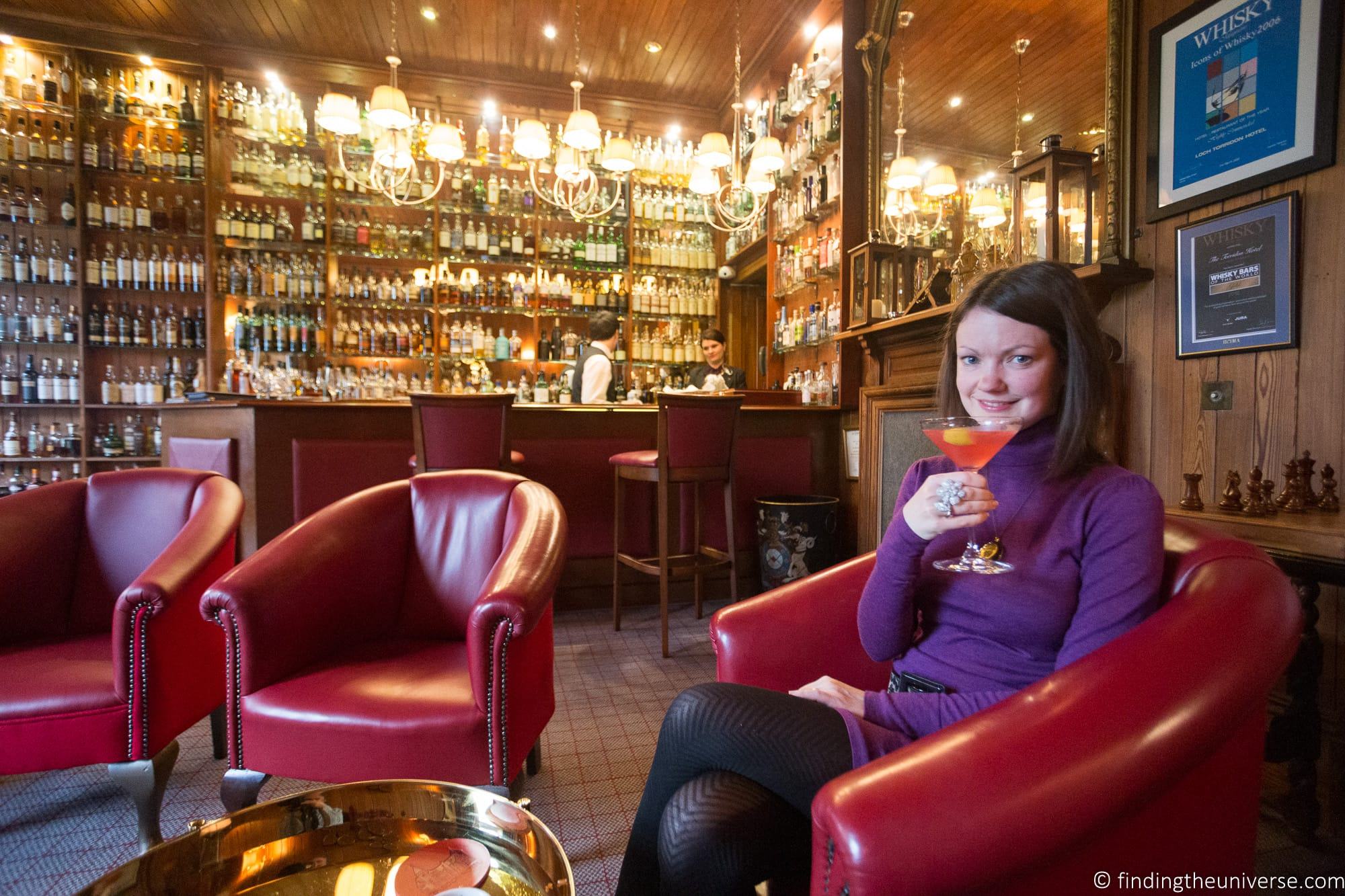 Where to Buy Whisky Online?
If you're looking for a whisky as a memento of your journey, or perhaps in preparation of your adventure, then you have a few options.
First, we recommend you check out The Whisky Shop. They have a number of retail locations around the UK, as well as an online store, and they offer a huge range of whiskies. Naturally, these include whiskies from many of the North Coast 500 whisky distilleries.
Next, you can try Amazon. Amazon also has an extensive range of whiskies you can order online.
Of course, as you drive the route all the distilleries we mention have shops so you can also pick one up as you go direct from the distillery!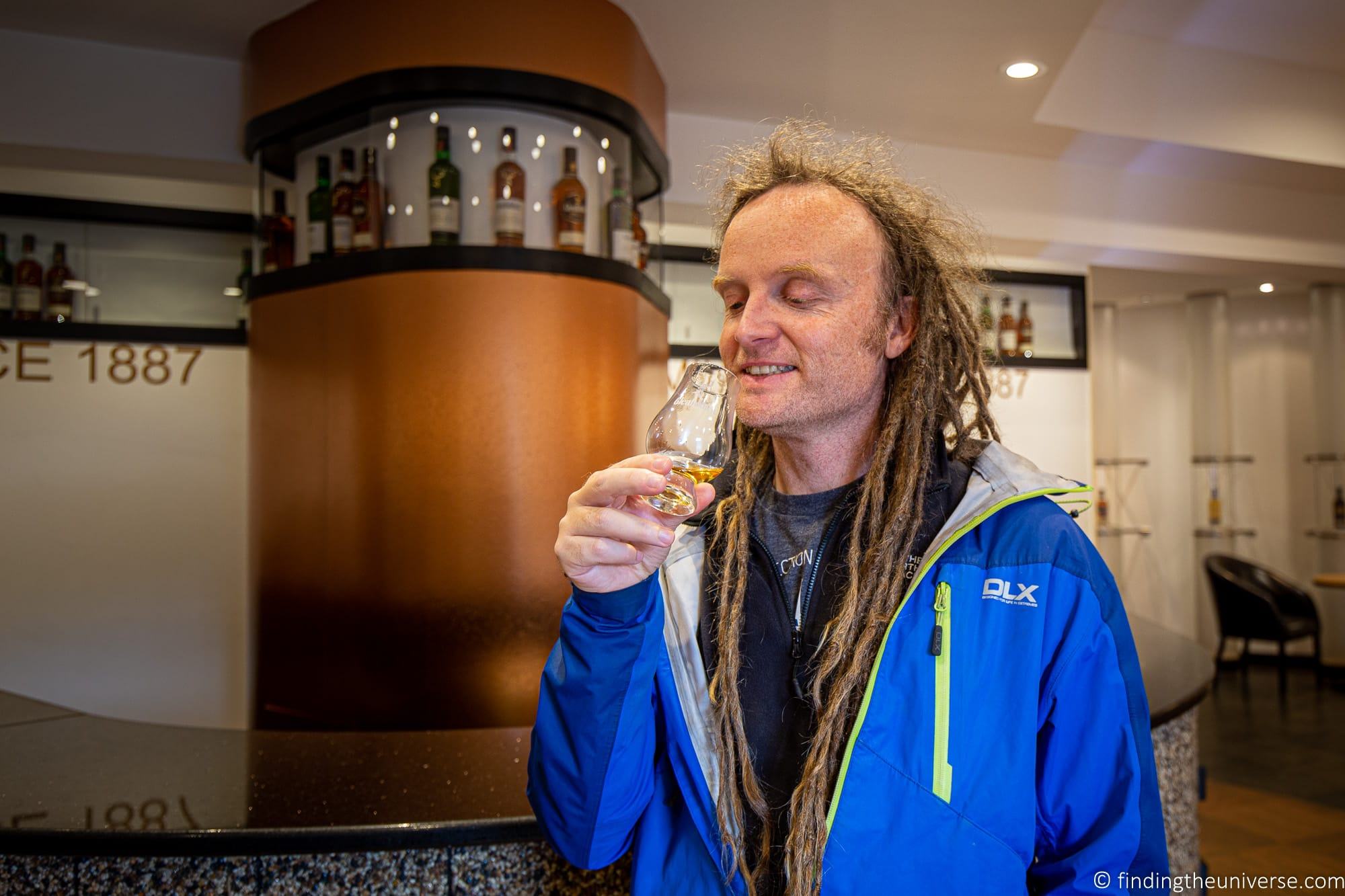 Further Reading
Hopefully this guide to NC500 whisky distilleries has given you some ideas for places to stop when you drive the NC500, or when you're exploring northern Scotland in general. If you are heading to this part of the world, we think you'll also find some of the following content useful to help you plan your trip and get inspiration.
And that's it! We hope you enjoyed this post. As always, we're happy to hear feedback and answer any questions. Just pop them in the comments below and we'll get back to you as soon as we can.