If you're planning on visiting Scotland, then we expect that a visit to Loch Ness is something you plan on doing. This huge freshwater loch is probably one of the most famous bodies of water in the world, largely due to the myth of the monster that may dwell within its dark waters.
We have visited, sailed upon, and toured around Loch Ness many times during our time living and travelling around Scotland, and have always enjoyed the area. Whilst we are yet to spot Nessie herself, we have discovered plenty of other things to do at Loch Ness!
In this Loch Ness Guide, we wanted to share with you everything you need to know to plan your own visit to Loch Ness. We'll share all the highlights that you can visit around the shores of the lake, our tips on getting to and around Loch Ness, thoughts on where to stay near Loch Ness, and lots more.
By the end of this guide, you'll be ready to visit Loch Ness yourself! Let's get started with the basics.
Where is Loch Ness?
Loch Ness is found within the Great Glen in the Scottish Highlands. It's around 8 miles (20 minutes' drive) south west of the city of Inverness, 170 miles north of Edinburgh (3.5-hour drive), and 180 miles north of Glasgow (3.5-hour drive).
What is a Loch?
A loch is just the Scottish Gaelic and Scots word for a lake or sea inlet. So lochs are just lakes and Loch Ness is one really big lake!
Loch Ness Facts
Loch Ness is a fascinating lake for a number of reasons, and not just because it is home to a mythical monster. Here are some facts you should know about the loch before your visit. Feel free to use these to impress your traveling companions.
Loch Ness is the largest body of water by volume in the British Isles. In fact, with 7.5 cubic kilometers of water, Loch Ness contains more water than all the lakes of England and Wales combined!
Loch Ness is 22.5 miles long, running from Lochend in the north to Fort Augustus in the south.
By surface area, Loch Ness is the second largest Scottish loch. Loch Lomond is actually larger by surface area, but Loch Ness is deeper.
Loch Ness is named for the River Ness, which runs from the northern end of the loch, exiting to the sea near Inverness. Inverness, incidentally, translates from Scottish Gaelic as "mouth of the River Ness"
Loch Ness is really really murky. High quantities of peat in the water means that visibility in the loch is very low, and you can't seem more than a couple of feet below the surface
Loch Ness is cold. The loch maintains a year-round temperature of around five degrees Celsius / 41 Fahrenheit. So whilst it doesn't freeze, it's also remarkably bracing on a hot summers day!
The Loch Ness Monster
Moving on from facts and into the realm of myth. We obviously can't do a write-up about Loch Ness without talking about its most famous resident, even if evidence of said resident's existence is rather hard to come by.
The Loch Ness Monster, affectionately known as Nessie, is definitely one of the world's most famous cryptids – up there with Bigfoot and the Yeti.
The origins of Nessie go back a long way. In fact, the first mention of a monster in the loch was in a sixth century book about the life of Saint Columba. In the book, written by Adamnán of Iona, Columba is told the story of the monster by the locals, and then encounters it.
Fast forward a few centuries, and sightings of Nessie resurged in the late 19th century. Scotland was becoming ever more popular as a tourism destination by this point, thanks to the romantic writings of Sir Walter Scott and the patronage of Queen Victoria.
Numerous sightings of Nessie were reported in the time period from 1871 onwards, with perhaps the most famous being the so-called "Surgeon's Photograph" in 1934. This is believed to be the first photograph taken of Nessie. In the late 20th century this was revealed to be a fake, but the legend of Nessie lives on.
Since the famous photograph, many theories have been put forward about Nessie, and numerous studies have been carried out in Loch Ness, including sonar scans, DNA studies and more. No proof has yet been put discovered as to the existence of Nessie.
Still, we feel this is part of the allure. Just keep your eyes open and your camera at the ready when you visit – you never know what you might see!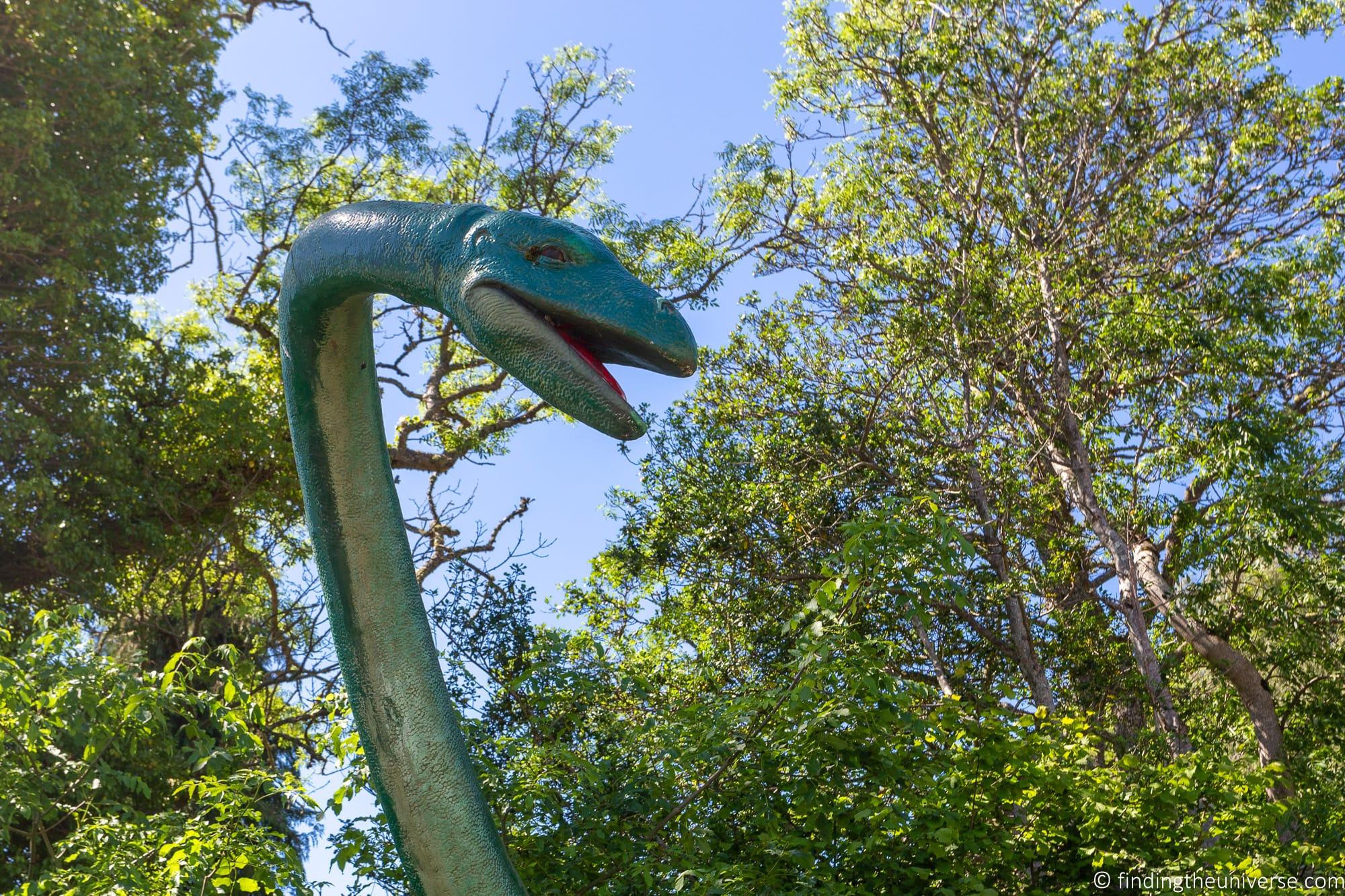 When is the Best time of Year to Travel to Loch Ness?
Loch Ness is a year-round destination, and we've visited at a number of different times of year and had an enjoyable experience. If you're looking for better weather for your visit, then you'll want to visit between May and September.
The most popular times to visit are in the summer months of July and August when attractions are more likely to be crowded. That said, the Loch Ness area is a big place and there is no shortage of wilderness to escape to!
It's worth bearing in mind that Scotland is home to midges, which come out from around June through to September. So if you are planning outdoor activities at this time, be sure to stock up on midge repellent. In our experience, the most effective option is Smidge, which you can buy online or at good outdoors stores.
Our favourite time for visiting Scotland is late April and May, as well as September. We find these months offer a good balance between weather and crowds.
If you visit outside of May through to September you will likely have cooler and wetter days. However, most attractions are open throughout the year, so you can certainly visit year-round and find plenty to do.
How Much Time Should I Spend at Loch Ness?
We've visited Loch Ness a number of times, from one day trips through to longer multi-day visits where we've thoroughly explored the area. We'd say that you need at least half a day to see the major highlights, but ideally you would allocate a whole day which will give you time to see most of the attractions as well as circumnavigate the whole loch.
If you choose to stay for a few days, there is plenty to see in the area. We've happily spent a few days at a vacation rental on the shores of the loch and filled our days with no problem.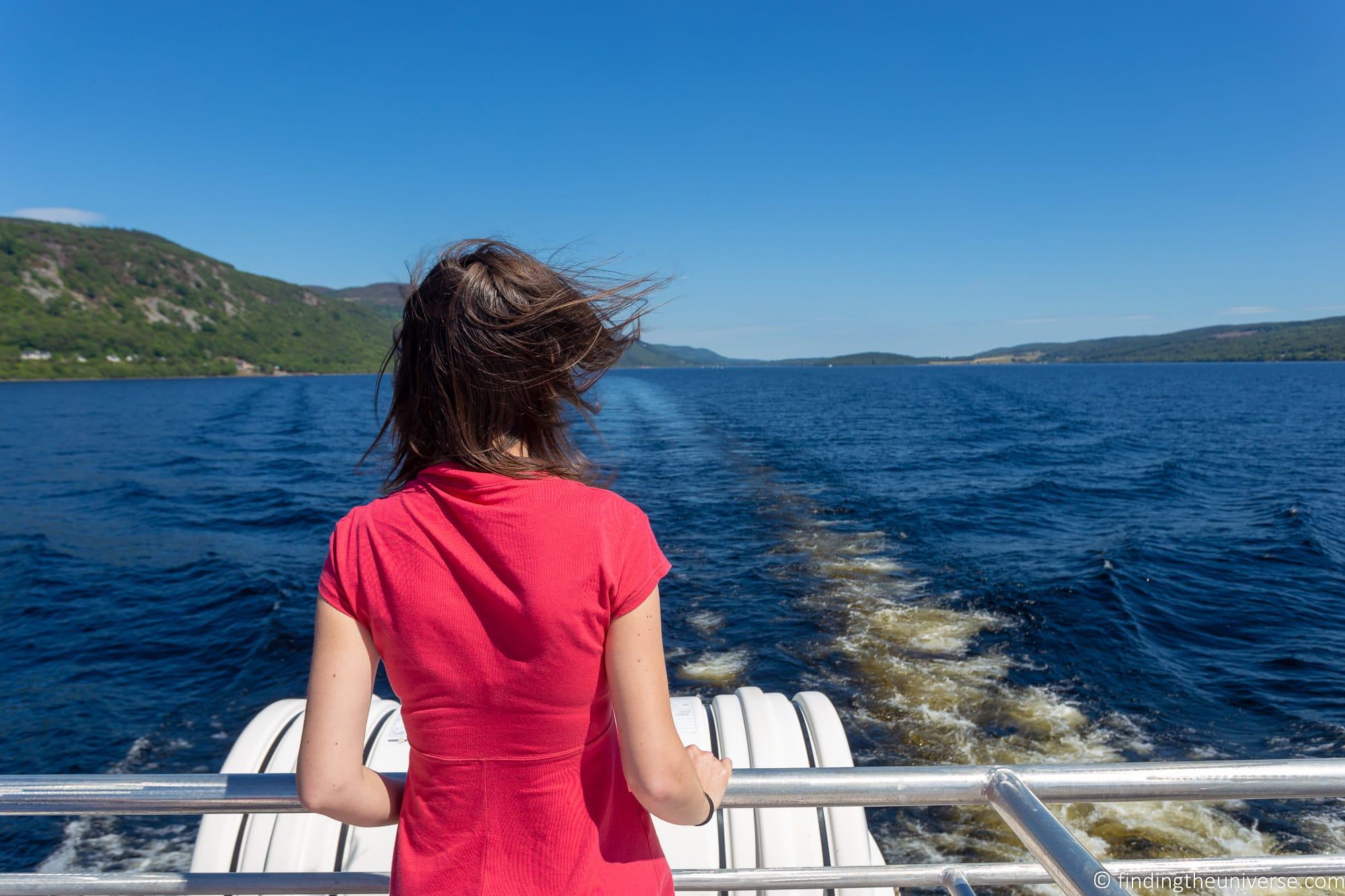 Things to do at Loch Ness
There's a lot more to do at Loch Ness than hunt for Nessie! From visiting 13th century castles to hiking, there's a great deal to do and you could easily fill a day or two.
We've listed some of our favourite Loch Ness activities below to give you some ideas for your visit. These are in order as you head around the loch in an anti-clockwise direction, starting from Inverness.
Cruise on Loch Ness
One of the best ways to experience Loch Ness in our opinion is to take a cruise on the loch. This will get you right out onto the loch itself from where you'll get lovely views of the loch and surrounds. It's also a great vantage point from which to spot Nessie!
We've cruised a number of times on Loch Ness. Our most recent cruise was with Jacobite Cruises. They offer different cruises depending on the time of year, you can see their current options here.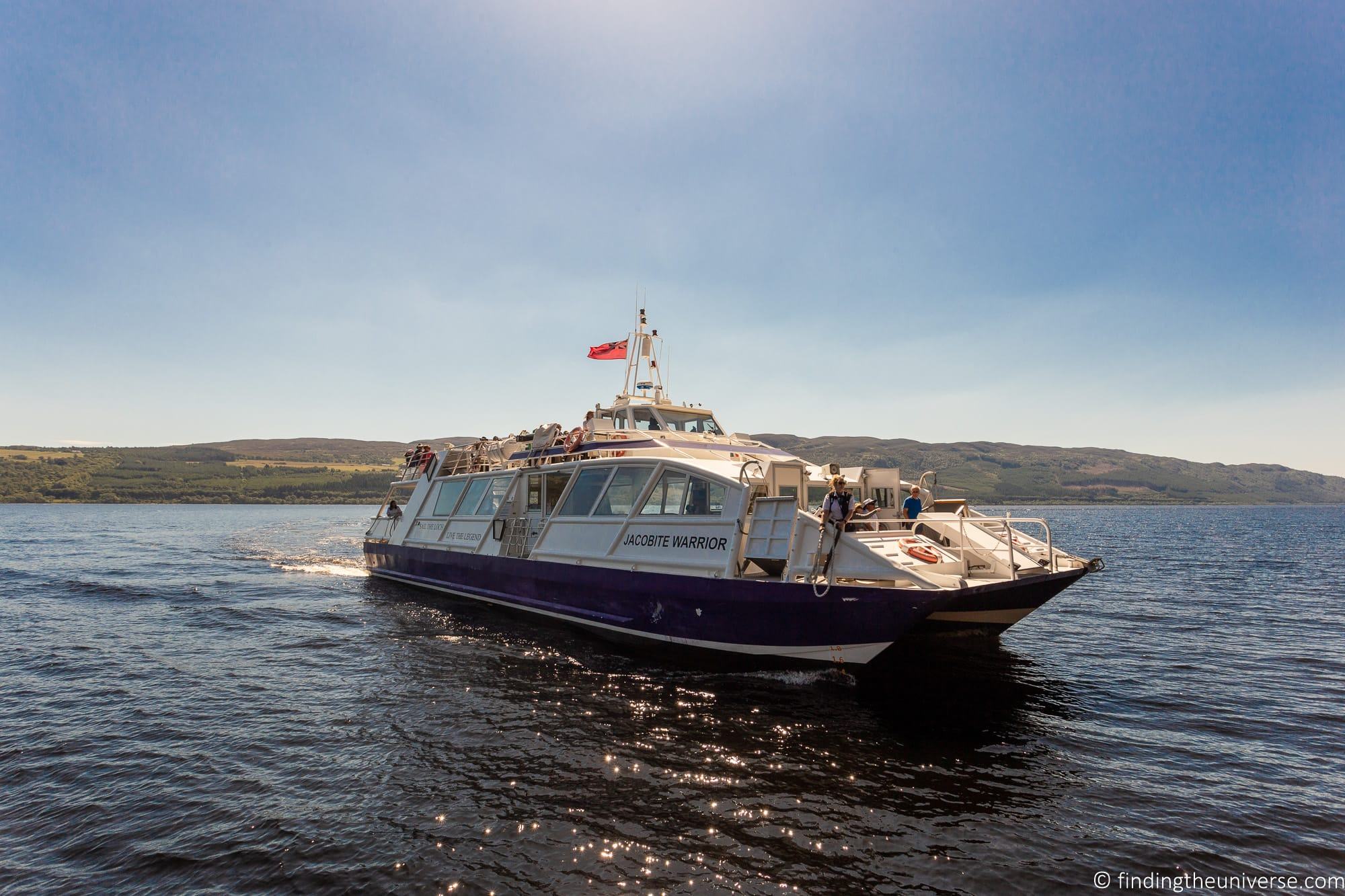 Loch Ness Centre
If you would like to learn about the history of the Loch Ness region, from the geology through to the legends, then you need to visit the Loch Ness Centre in Drumnadrochit.
This exhibition, which has been operating since 1980 (and was fully refurbished in 2023), features seven themed areas. These cover a variety of topics, from the ancient geological history of the loch, through to legends, hoaxes and mysteries.
There are also exhibits on some of the expeditions which attempted to find evidence of Nessie, as well as a cafe and restaurant on site.
The exhibition centre is open every day except Christmas Day, and you can see opening times here. There's a fee for visiting, which you can pay in person or you can buy your tickets from the official website.
Note that the Loch Ness centre is also where you'll find the Great Glen Distillery, which is billed as Scotland's smallest craft distillery. They have a range of gins available and you can take a short tour of the tiny distillery as well as try and buy their gin. Definitely worth popping in if you are a gin lover.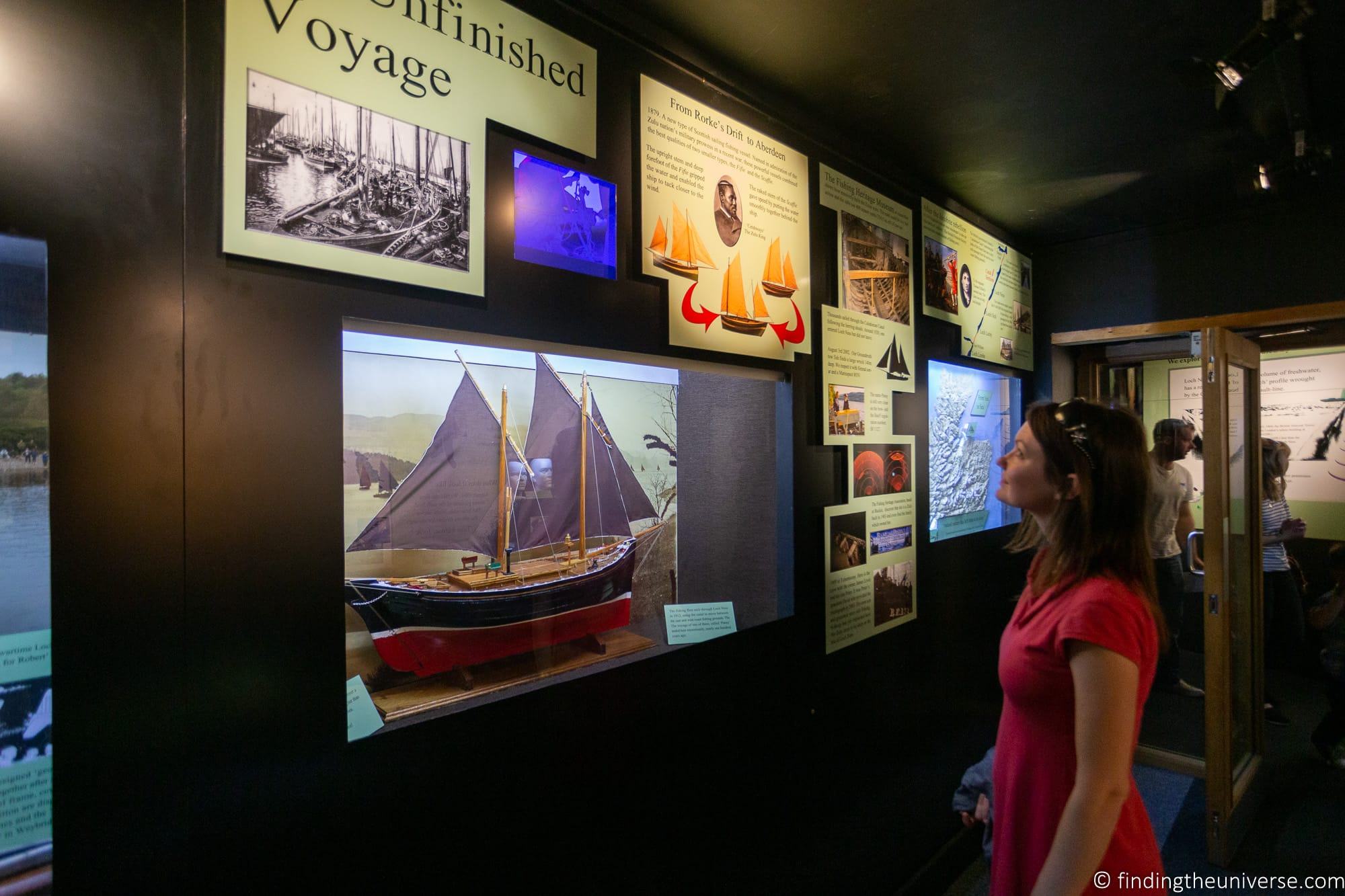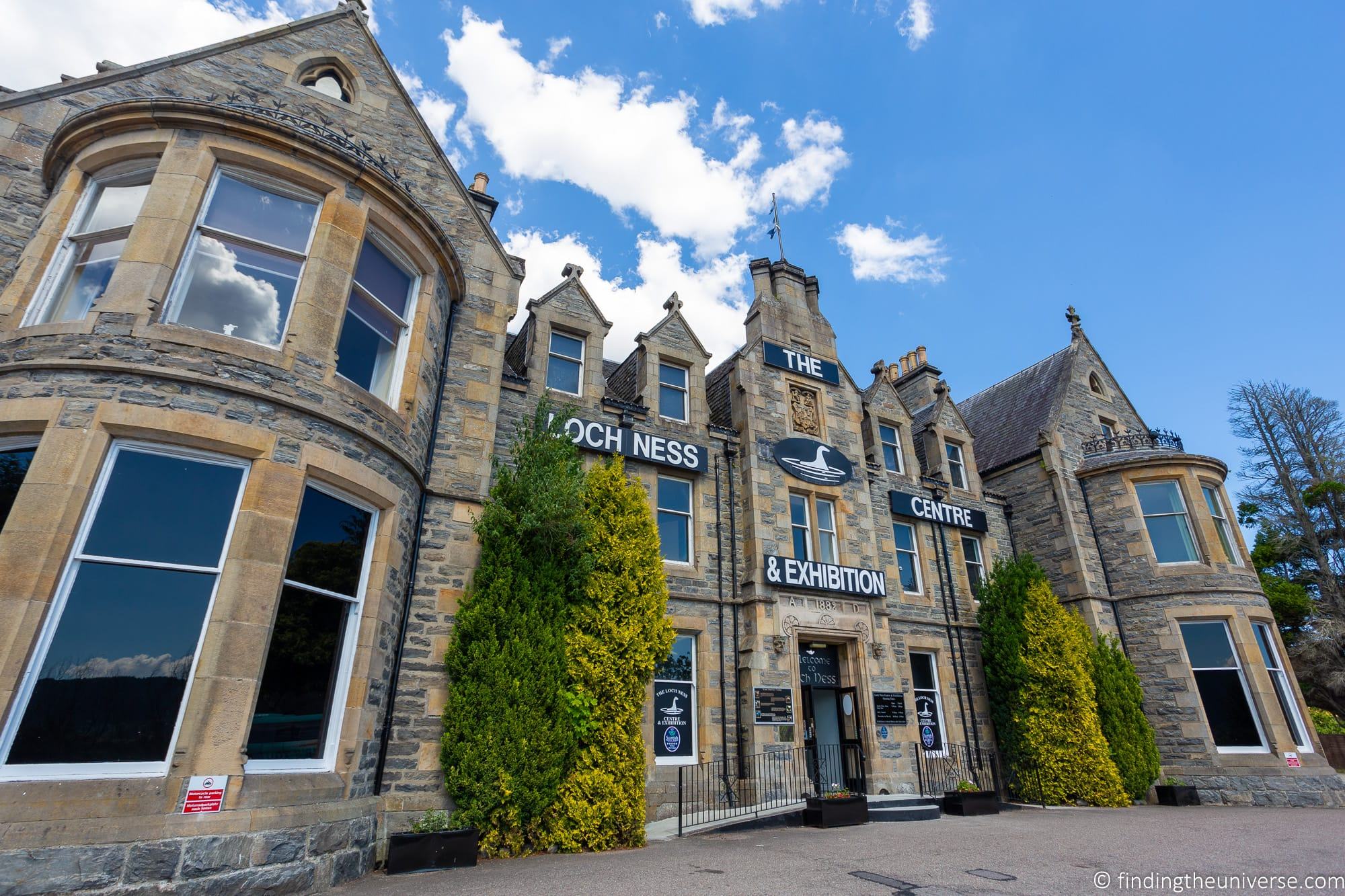 Nessieland
If you are visiting Loch Ness with young children, then you might want to visit Nessieland. This miniature theme park has a number of Nessie themed attractions which are largely aimed at younger visitors. That said, their extensive collection of giant Nessie statues are popular for selfies with all visitors!
There's also an extensive shop and some exhibits on Nessie. Nessieland is also in Drumnadrochit near to the Loch Ness Centre and Exhibition. There's an entry fee for visiting, and you can see prices and opening times on their website here.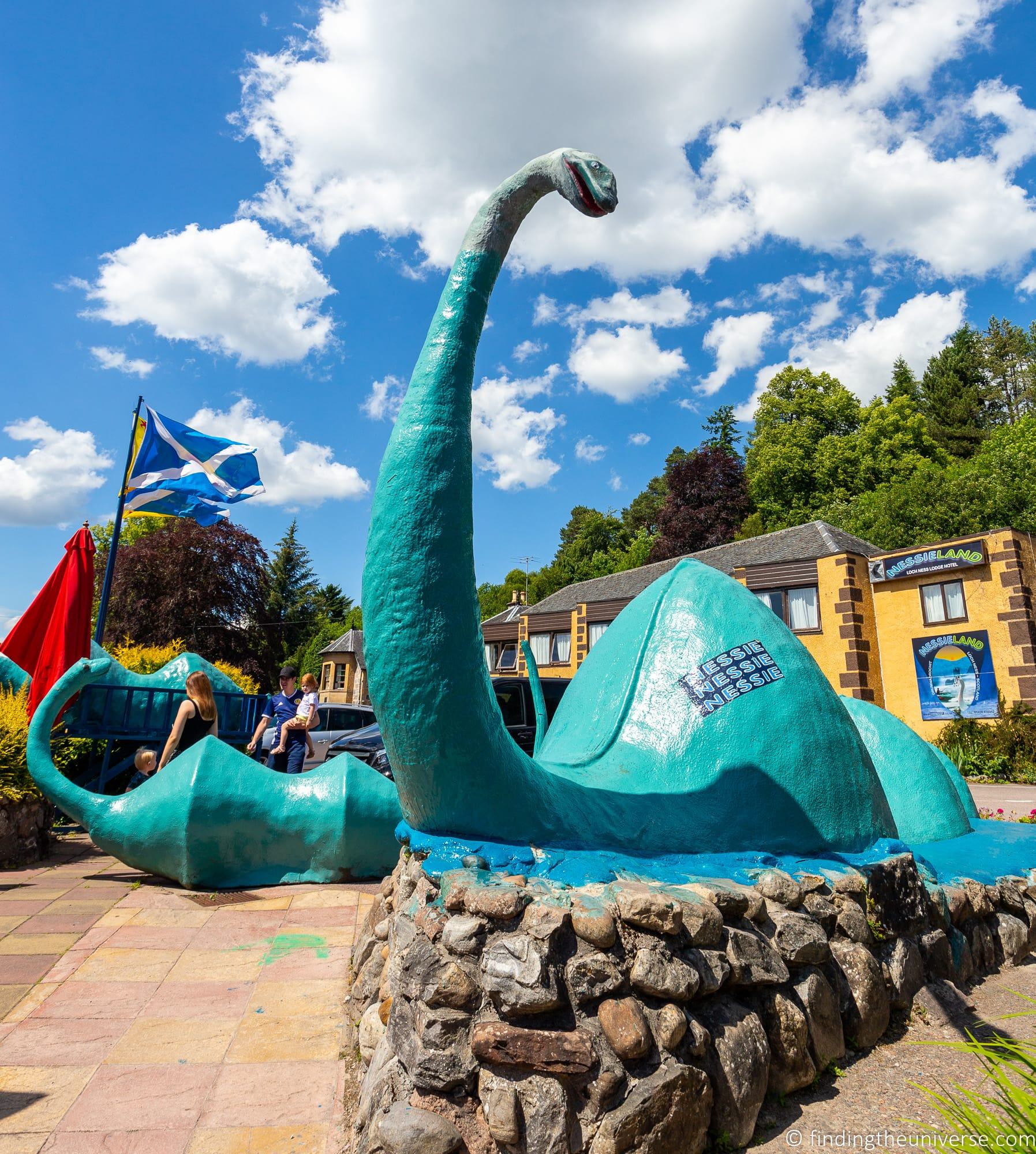 Falls of Divach
If you're interested in nature and the scenic beauty of the Loch Ness region, then you might consider a visit to the Falls of Divach.
These are a couple of miles outside Drumnadrochit, and you can either walk from the village, or drive up to the small car park from where it's just a few minutes' walk to the viewpoint. If you choose to walk from the village, there's a signposted footpath and you can see walking directions here.
The falls are not huge or particularly well known, but they are a pretty sight and we think are worth the visit for something a little bit different in the Loch Ness area. The falls are free to visit.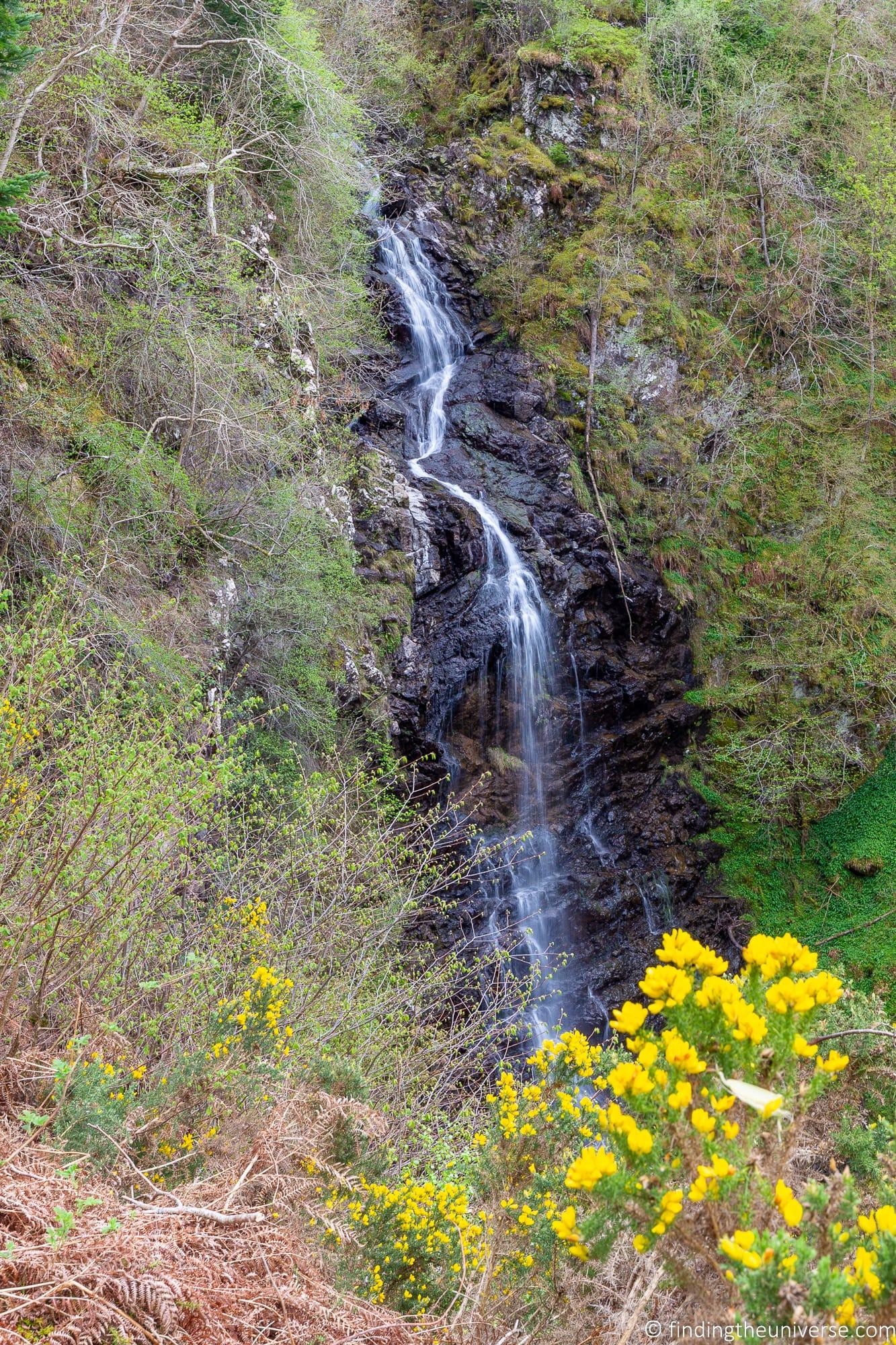 Corrimony Cairn & Plodda Falls
If you have your own car and don't mind making a bit of a detour, then we can highly recommend a visit to Corrimony Cairn & Plodda Falls. These aren't exactly on Loch Ness, but we think they are worth the detour.
Both Corrimony Cairn and Plodda Falls are found within Glen Affric, which is often lauded as the most beautiful glen in Scotland. This 30 mile long glen is 15 miles to the west of Loch Ness, and you can access it via road from Drumnadrochit – just follow the A831 out of the village towards Balnain.
There are a number of sights in Glen Affric, as well as plentiful walking opportunities, but two of our favourite locations are Corrimony Cairn and Plodda Falls.
Corrimony Cairn, which is around 4,000 years old, is an ancient bronze age burial site. The mound of stones was believed to be the last resting place of an important female person, and the cairn can be visited and entered today.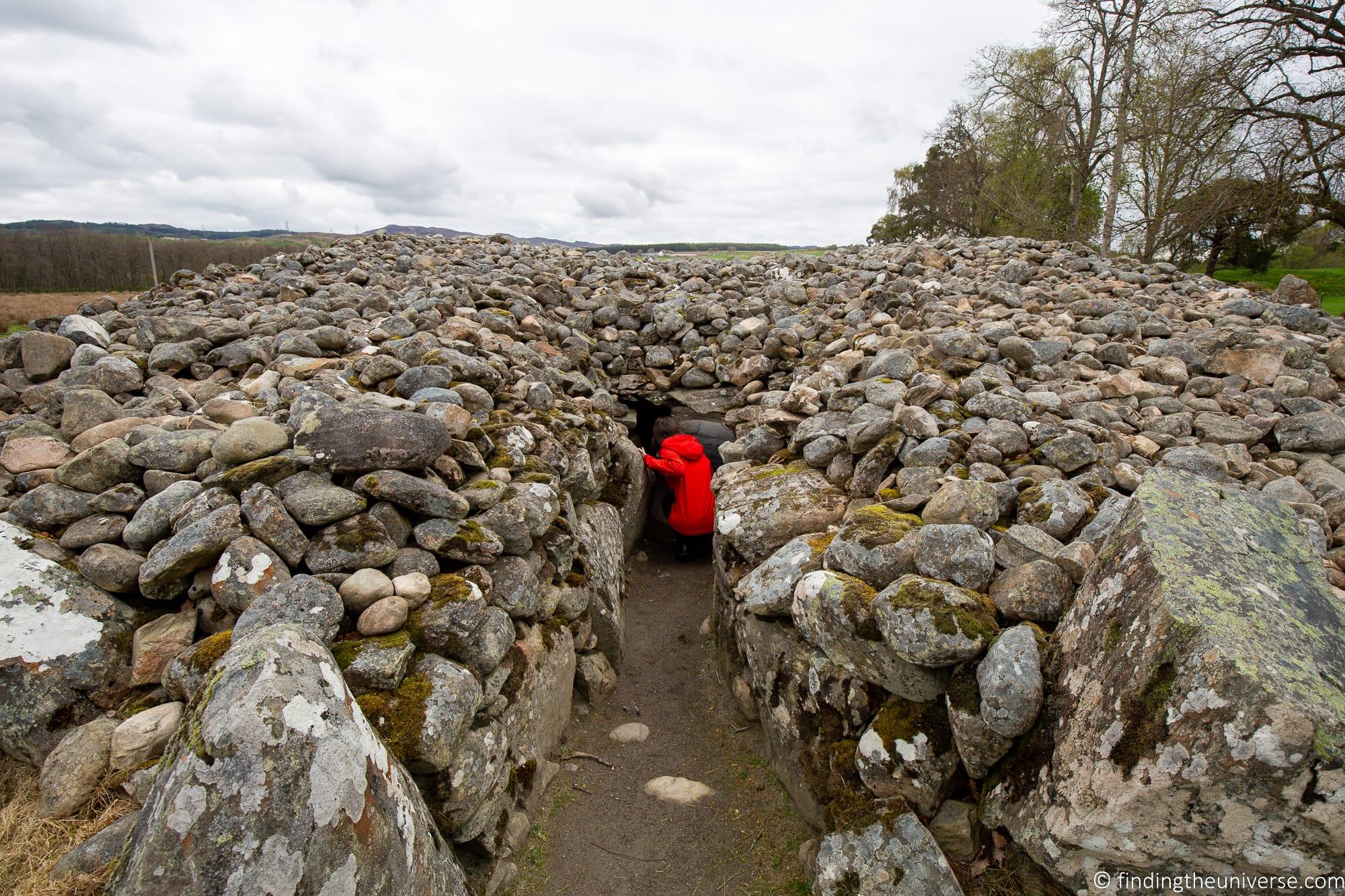 Further into the glen from Corrimony Cairn is the trailhead for the short Plodda Falls hike. These falls tumble for over 40 metres / 130 feet into a pool.
The walk through the forest to reach them is gorgeous, and there's a viewpoint which juts out over the pool for impressive views. You can also walk down to the pool to see the falls from their base, and the whole loop walk is only around 30 minutes from the car park.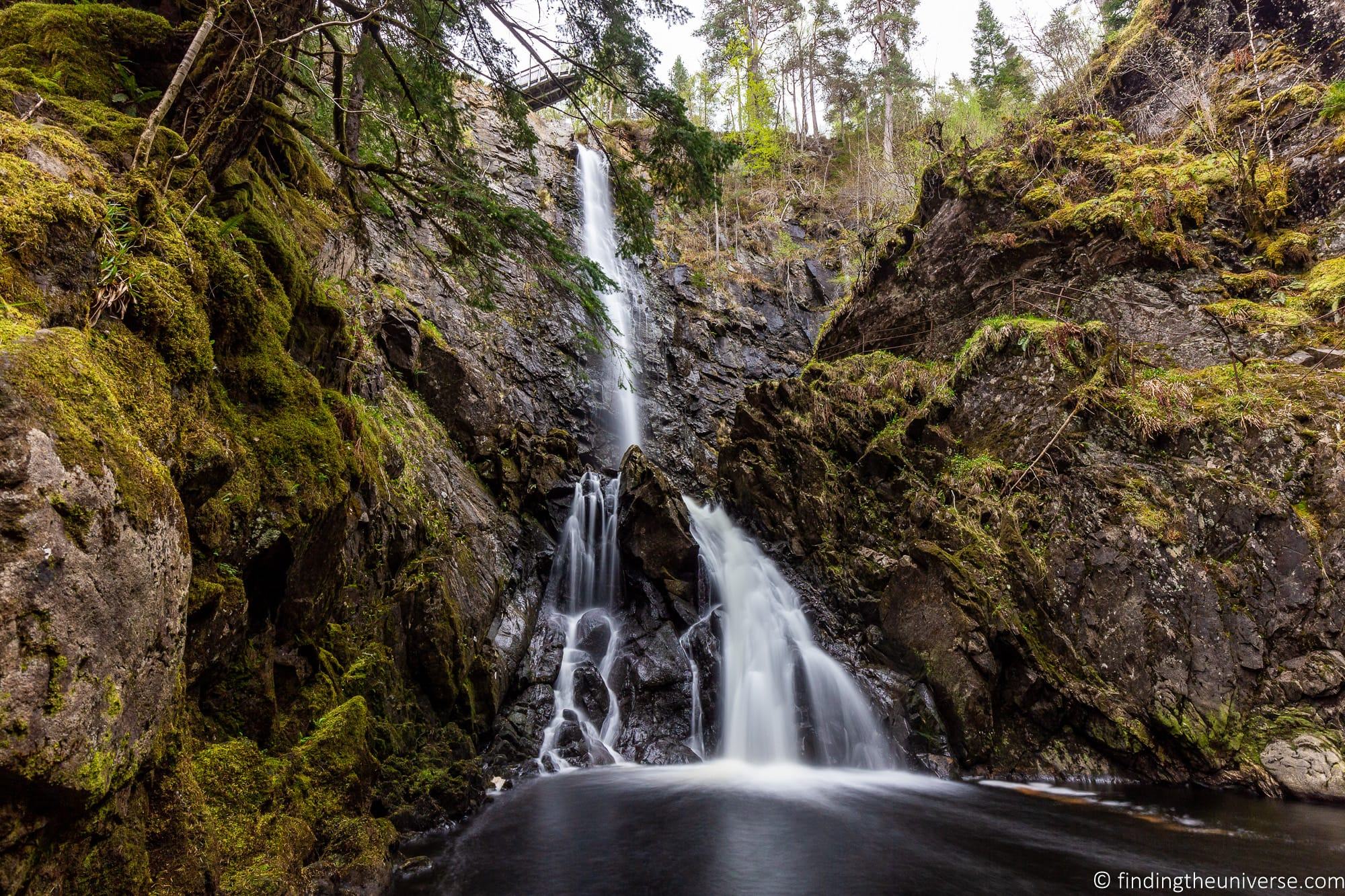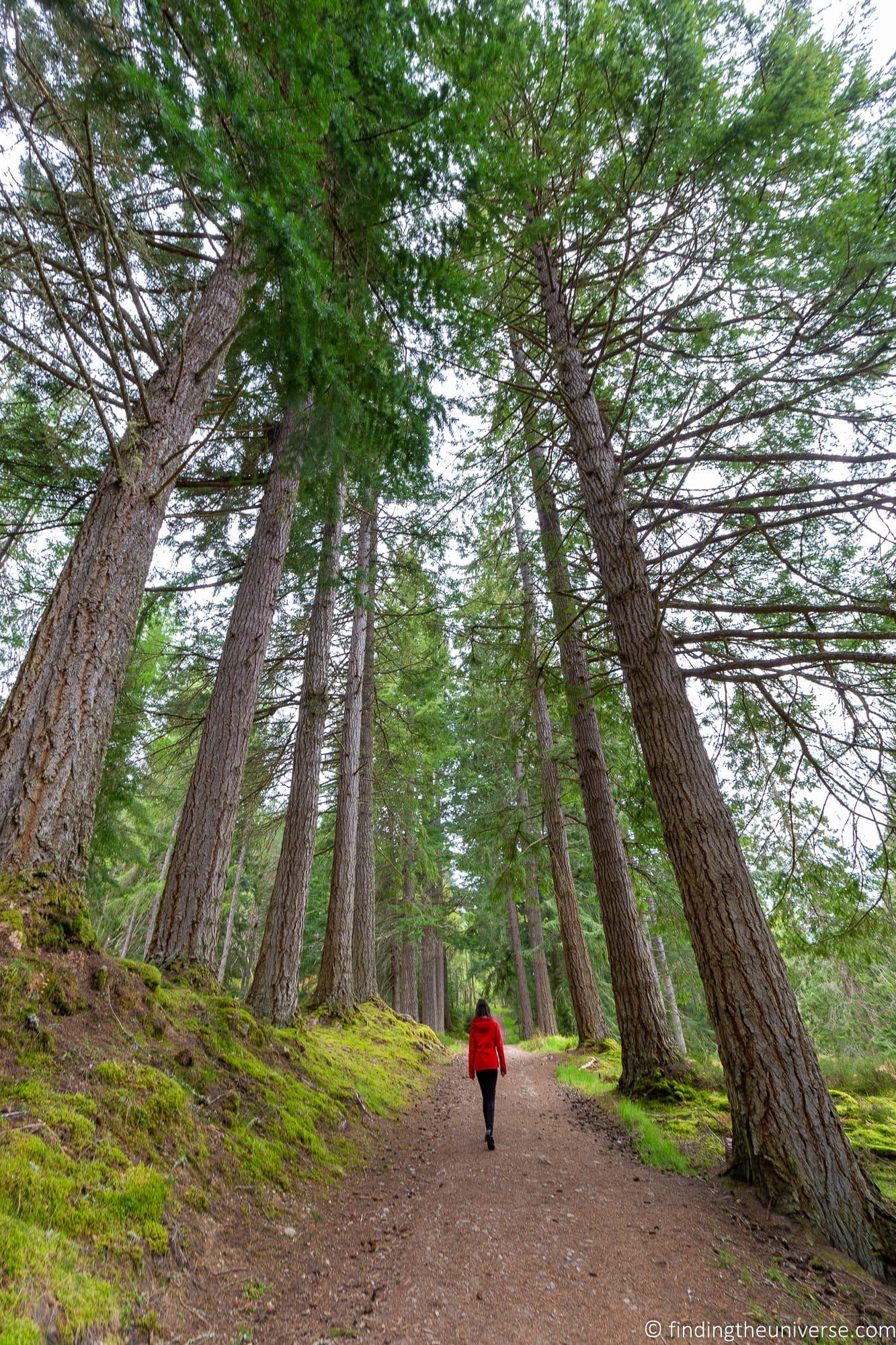 Visit Urquhart Castle
If you take a cruise on Loch Ness, you will see a spectacular ruined castle on the western shores of the loch. This is Urquhart Castle, built between the 13th and 16th centuries and was used as both a royal castle and by Clan Grant.
The castle saw action through the Wars of Scottish Independence, in disputes between Clan Grant and Clan MacDonald and lastly during the Jacobite uprising. It was largely destroyed in 1692 in order to prevent Jacobite forces using it, and has been uninhabited ever since.
In the early 20th century the castle was bequeathed to the Scottish state, and it is today a popular visitor attraction managed by Historic Scotland. It's the third most visited of Historic Scotland's sites in Scotland, and we think it is well worth a visit. The castle ruins are fun to explore, particularly the keep, and its commanding position offers lovely views up and down Loch Ness. There's also an excellent visitor centre on site which has an exhibition about the castle and a film. There is also an on-site cafe and gift shop.
Urquhart Castle is open year round and there is a fee to visit. You can see prices and opening times on the official site here, as well as book tickets for your visit. It's free to members of Historic Scotland, or holders of the Historic Scotland Explorer Pass. This pass gets you free access to 77 sites around Scotland, including sites like Edinburgh Castle and Stirling Castle.
You can also book a tour like this which includes a boat cruise, castle entry and round-trip transport from Inverness.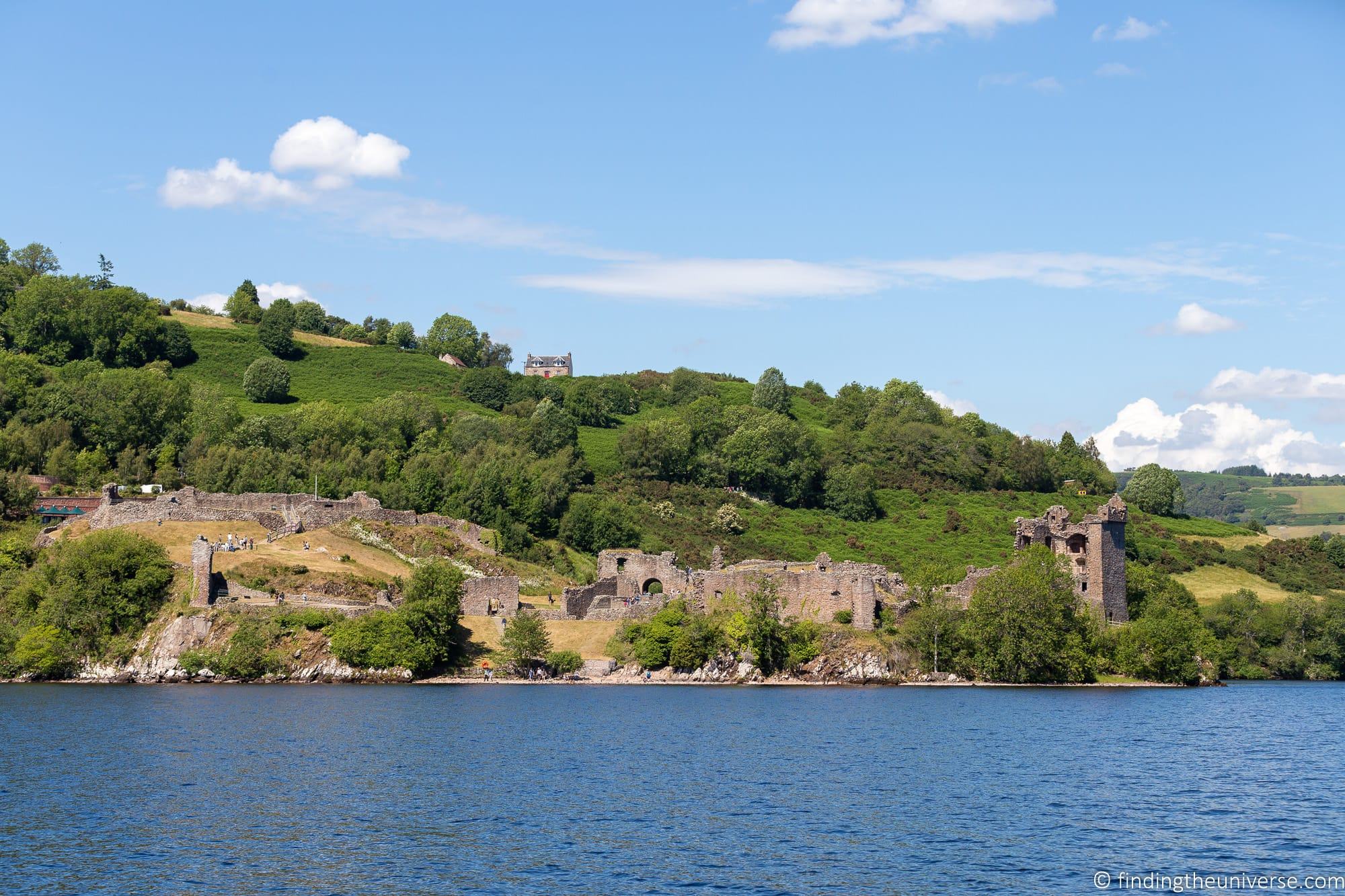 Telford Bridge and River Moriston Falls
After Drumnadrochit, the A82 continues south along the loch, with the next suggested stop being Telford Bridge and River Moriston Falls, also known as Invermoriston Falls.
These falls, on the River Moriston (which flows into Loch Ness), cascade over some large boulders with a backdrop of an old stone bridge. This bridge, which crosses the river a little upstream of the falls, was designed by Thomas Telford, one of the foremost Scottish civil engineers of the late 18th century.
The bridge, which dates from 1813, was for a long time the main crossing point of the River Moriston, on the road from Drumnadrochit to Fort Augustus. Today it's closed to vehicle traffic, although you can still walk or cycle across it.
Lovely woodland surrounds the falls, and it's just a short (and pretty) walk from the free car park to a vantage point for the falls. It's nice to visit at all times of year, although the autumn colors in the trees are particularly lovely.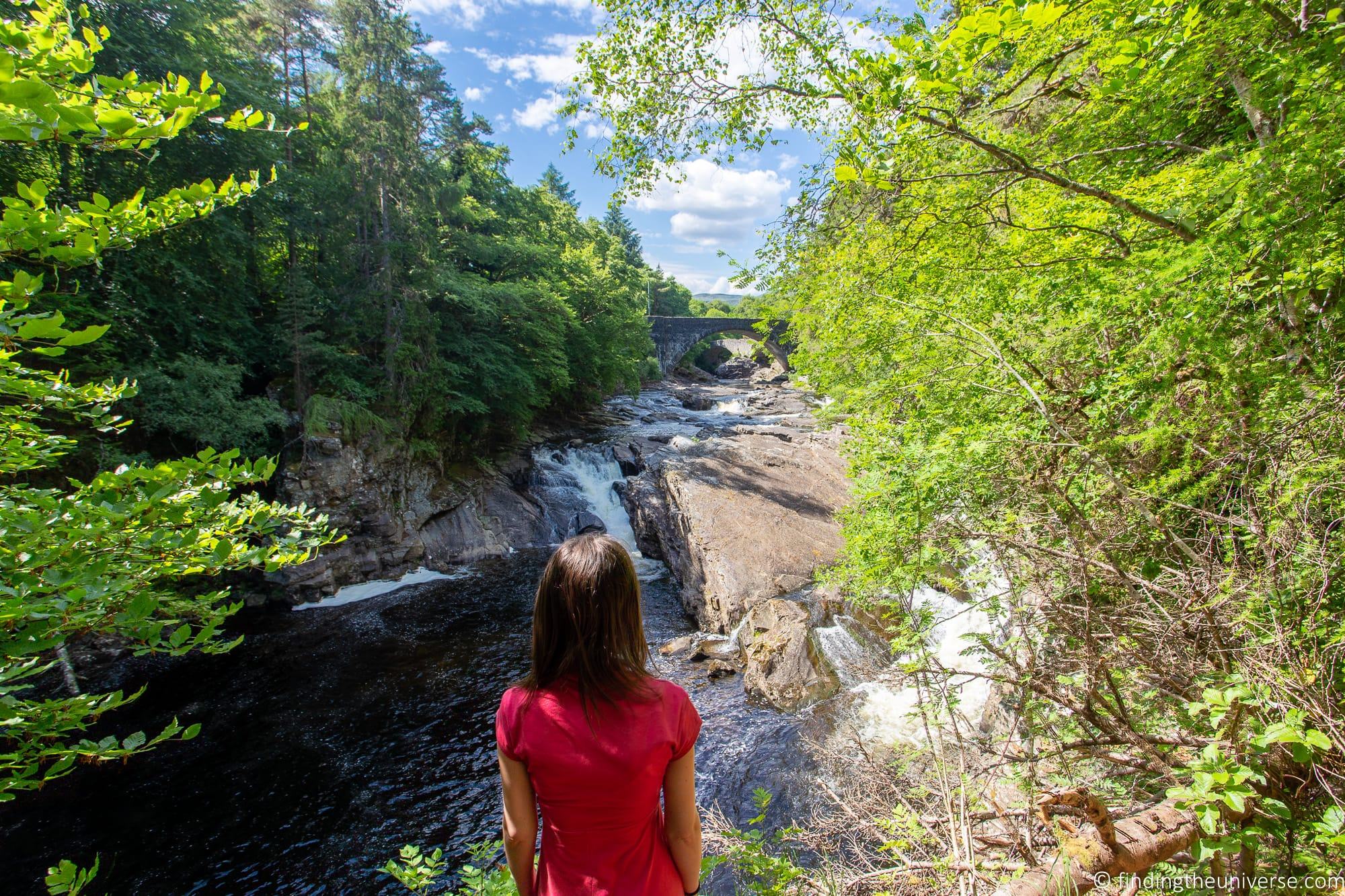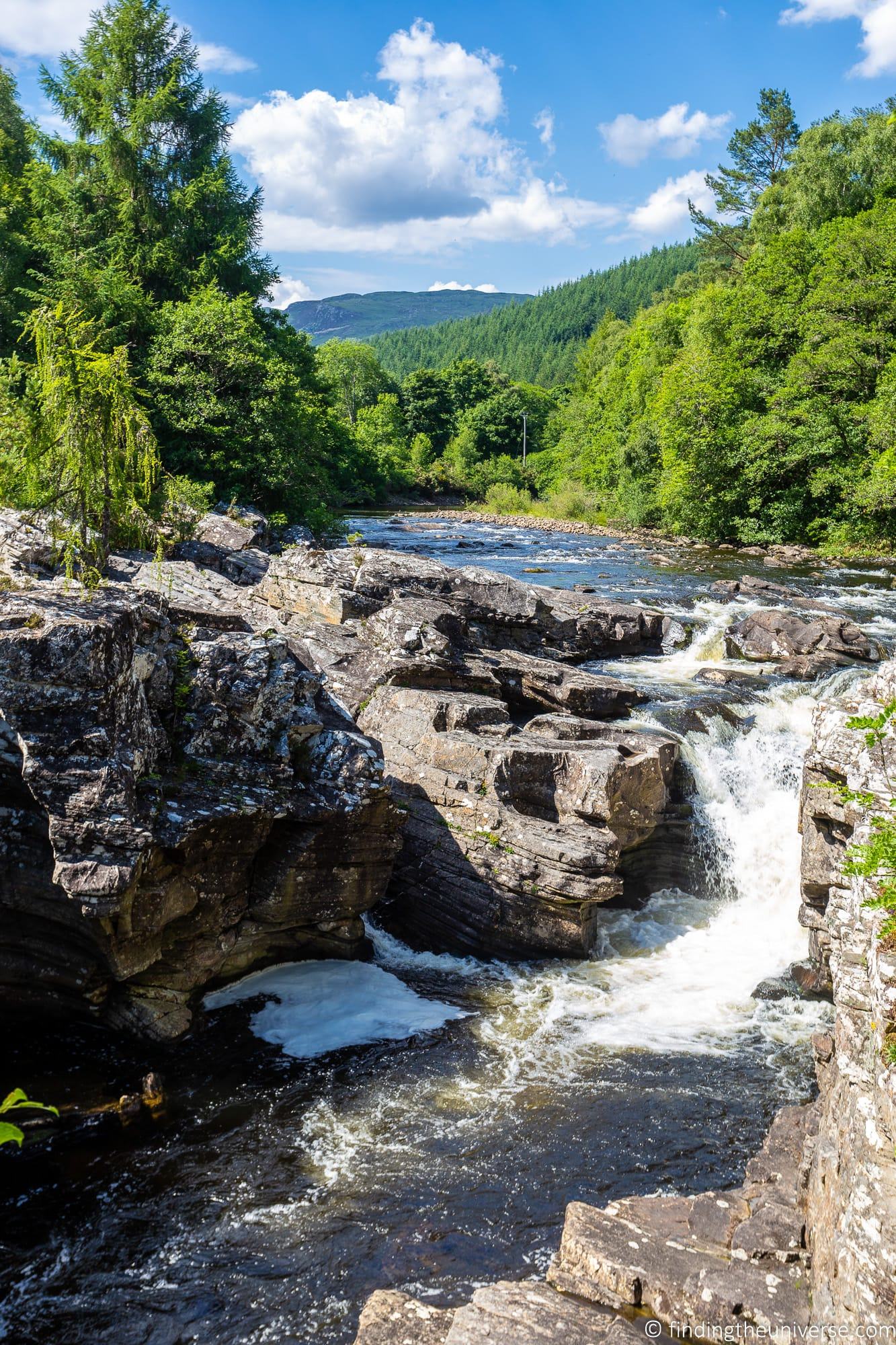 The Clansman Centre
At the far south end of Loch Ness is the village of Fort Augustus. There are a number of attractions to see here, including the Clansman Centre.
Found in a former 19th century schoolhouse, this features a recreation of a 17th century Highland turf house, where you can learn about the history of life in the Highlands. This can either be via a short video, of if you book in advance and are visiting in a group of at least 8 people, a live demonstration can be arranged.
The presenter provides an interactive hour long display of Highland dress, customs and more, and is an excellent way to learn about the history of the area.
The Clansman Centre also has a small shop on site. If you aren't able to arrange a show in advance, the staff should be able to help you with any questions you might have. There's no fee for visiting, but there is a small fee for the show. You can see more on the official website here.
Caledonian Canal Centre
Built in the 19th century, the Caledonian Canal connects Scotland's east and west coasts between Inverness and Fort William, with Loch Ness being a key part of the waterway. From Loch Ness the canal then continues in a southwest direction on to Loch Oich.
At Fort Augustus, the canal changes height dramatically, with vessels having to pass through five lock gates. These can be seen in the centre of the village, and watching boats navigate through them is a popular pastime.
Overall, the waterways of the Caledonian Canal are around 60 miles long, with around a third of it being man made. The canal was originally built as a protected shipping route that would allow boat traffic to travel from one side of Scotland to the other without fear of attack by French privateers.
As it was, by the time the canal was completed, the French had been defeated and ship designs had grown in size beyond the capabilities of the canal. As such, the canal was not a huge commercial success. However, it rapidly rose in popularity as a tourist attraction. When Queen Victoria took a cruise on the waters in 1873 it's saw a large increase in visitor numbers, and today over a half a million people visit the canal, either to sail on its waters, or to walk or cycle along the towpath.
You can still take a boat ride on the canal today, either on a shorter cruise like this, or on a multi-day trip. You can either hire a boat, or take a longer cruise. See here for some options.
If you are interested in learning a bit about the canal and its history, then a visit to the Caledonian Canal Centre in Fort Augustus is the place to do just that. There's information about the canal itself, as well as the Great Glen and Loch Ness. There is also a cafe, gift shop and information centre on site. The canal centre is open Wednesday to Sunday, and is free to visit.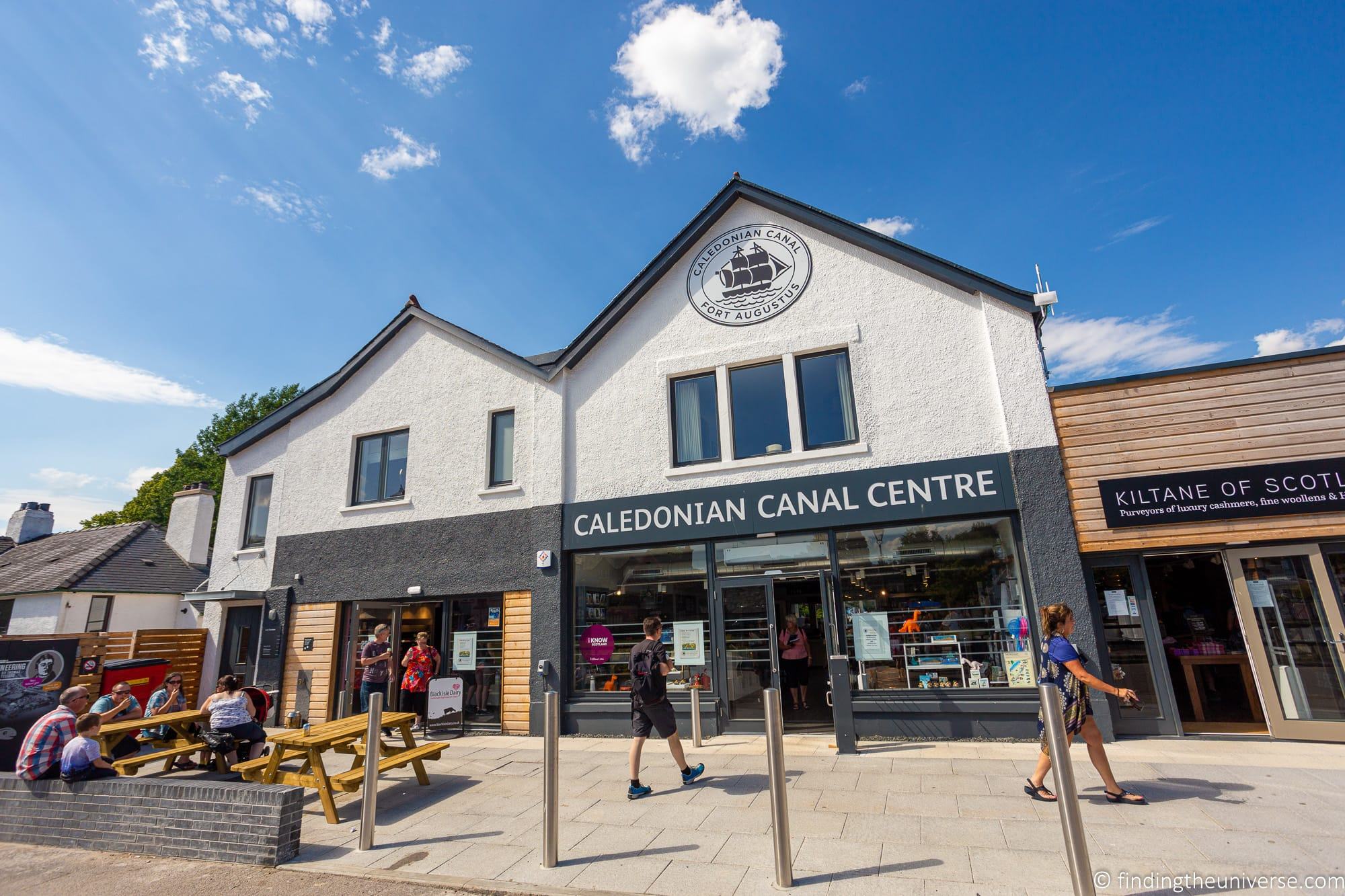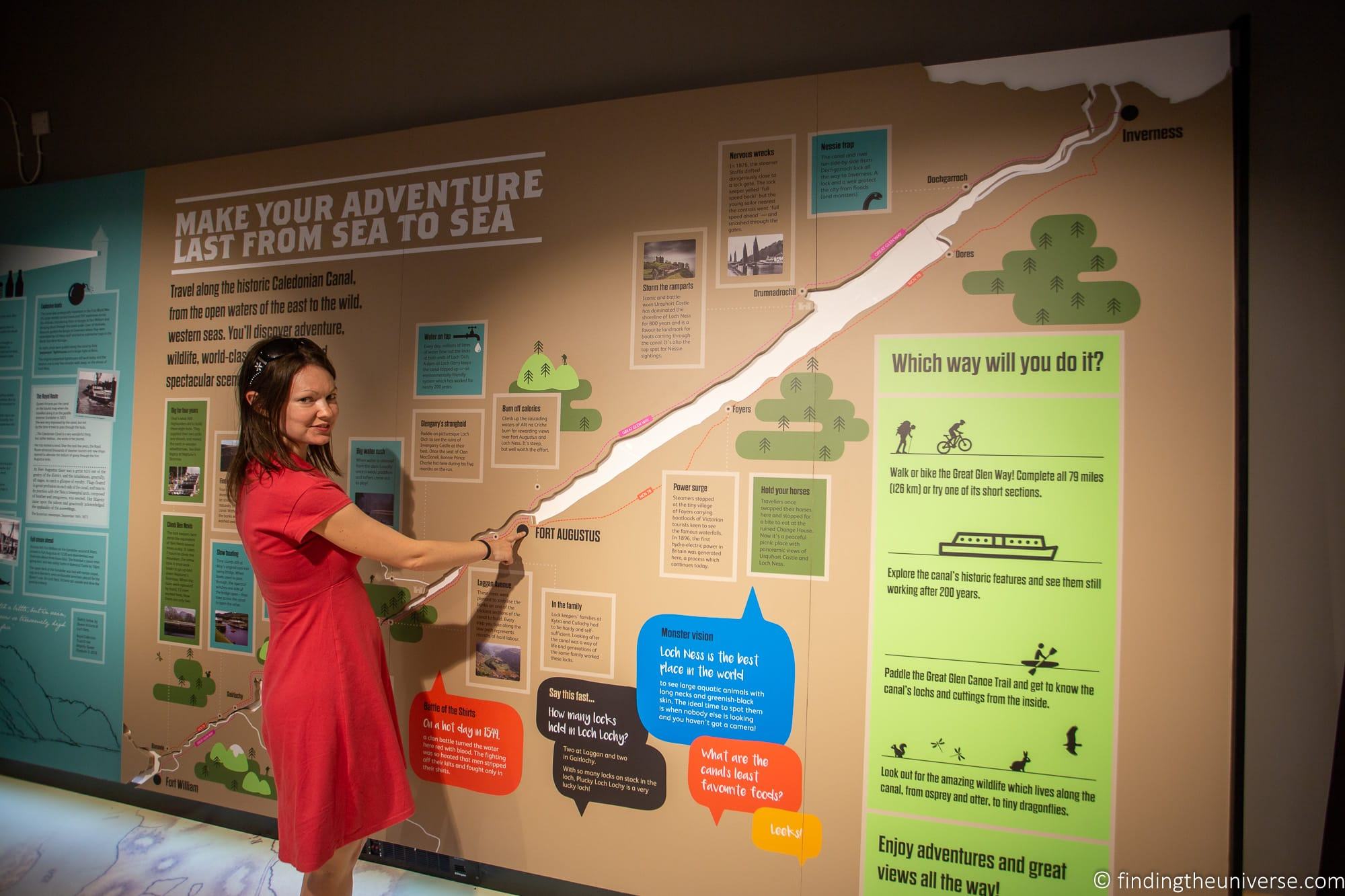 Hiking at Loch Ness
Hikers and walkers will find no shortage of trails around Loch Ness. A good starting point if you're looking for a trail to follow is the Loch Ness 360 trail. This outdoor activity trail is suitable for walkers, runners and cyclists, and runs for 80 miles from Inverness all the way around Loch Ness!
Of course, you don't have to do the whole trail, which generally takes around four to six day to walk in full. Instead, you can do just a part of it. The trail is split into six sections, each of which should take around a day to hike. So you can pick a section, arrange transport for the start and finish, and have a lovely day of hiking.
For a wilder hike, we recommend the south side of Loch Ness. This side is much less developed and is where you'll find the South Loch Ness trail.
If you'd prefer a hill walk, check out the hike up Meall Fuar-Mhonaidh. The name translates as "hill of the cold slopes", and this is the highest point near Loch Ness. It's 699 metres / 2293ft high, and offers spectacular views over the surroundings.
If you're into long distance walking, you can walk the whole of the Great Glen way from Inverness to Fort William, which naturally includes a great many miles near Loch Ness itself, as well as many other scenic locations. This walk is around 73 miles in length, and takes at least 3 days to complete.
There are also lots of shorter walks in the area around Loch Ness, including nice level walks along the Caledonian Canal. See here and here for more walking inspiration in the area.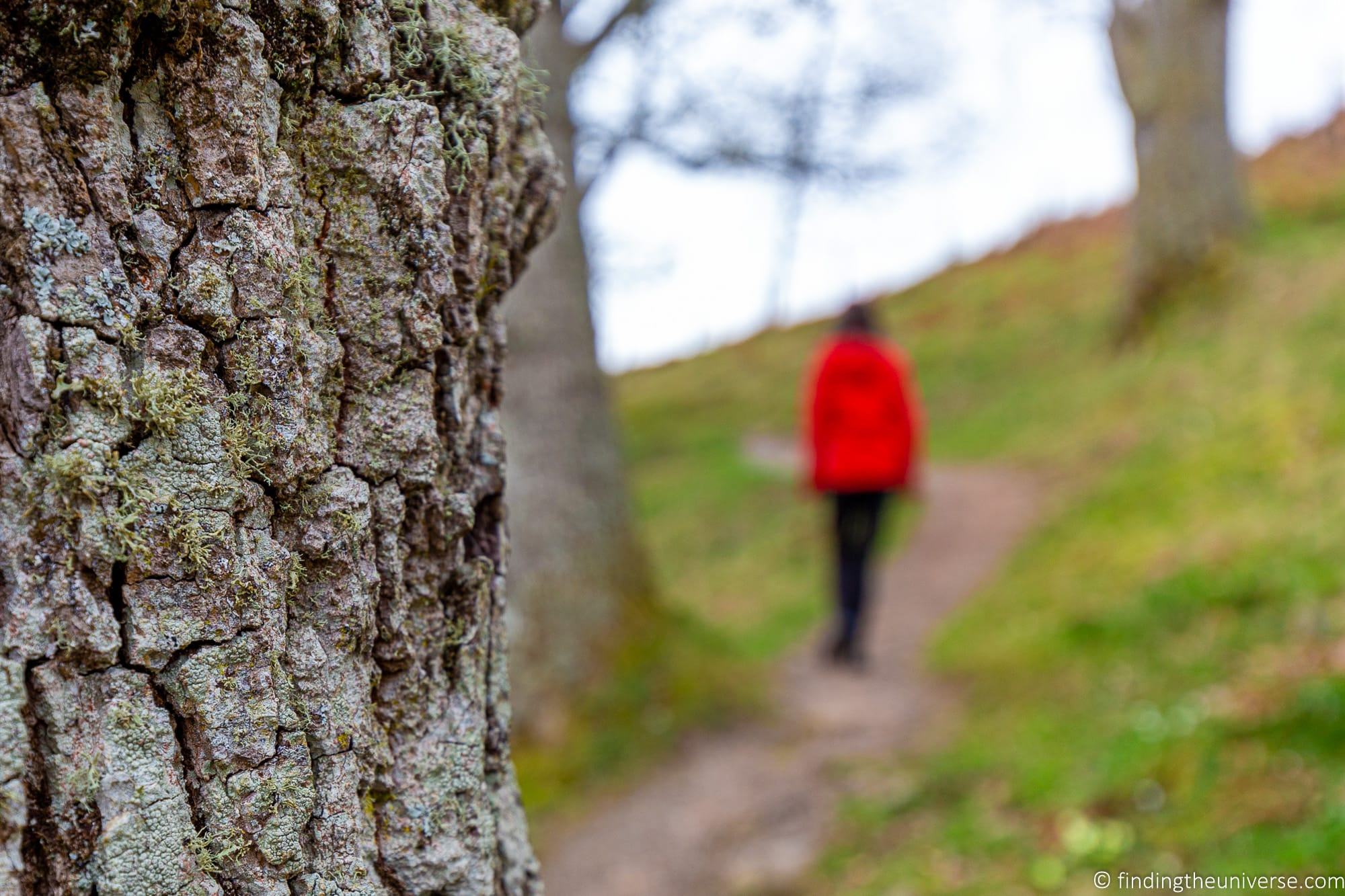 Suidhe Viewpoint
Not too far from Fort Augustus on the south side of the Loch as you head up the B862 road is the Suidhe Viewpoint.
There's parking and a trail here, as well as an information panel on what you are looking at. At an elevation of 1200ft, the location offers spectacular views over the surrounding area, including Loch Ness and the smaller nearby Loch nan Euan.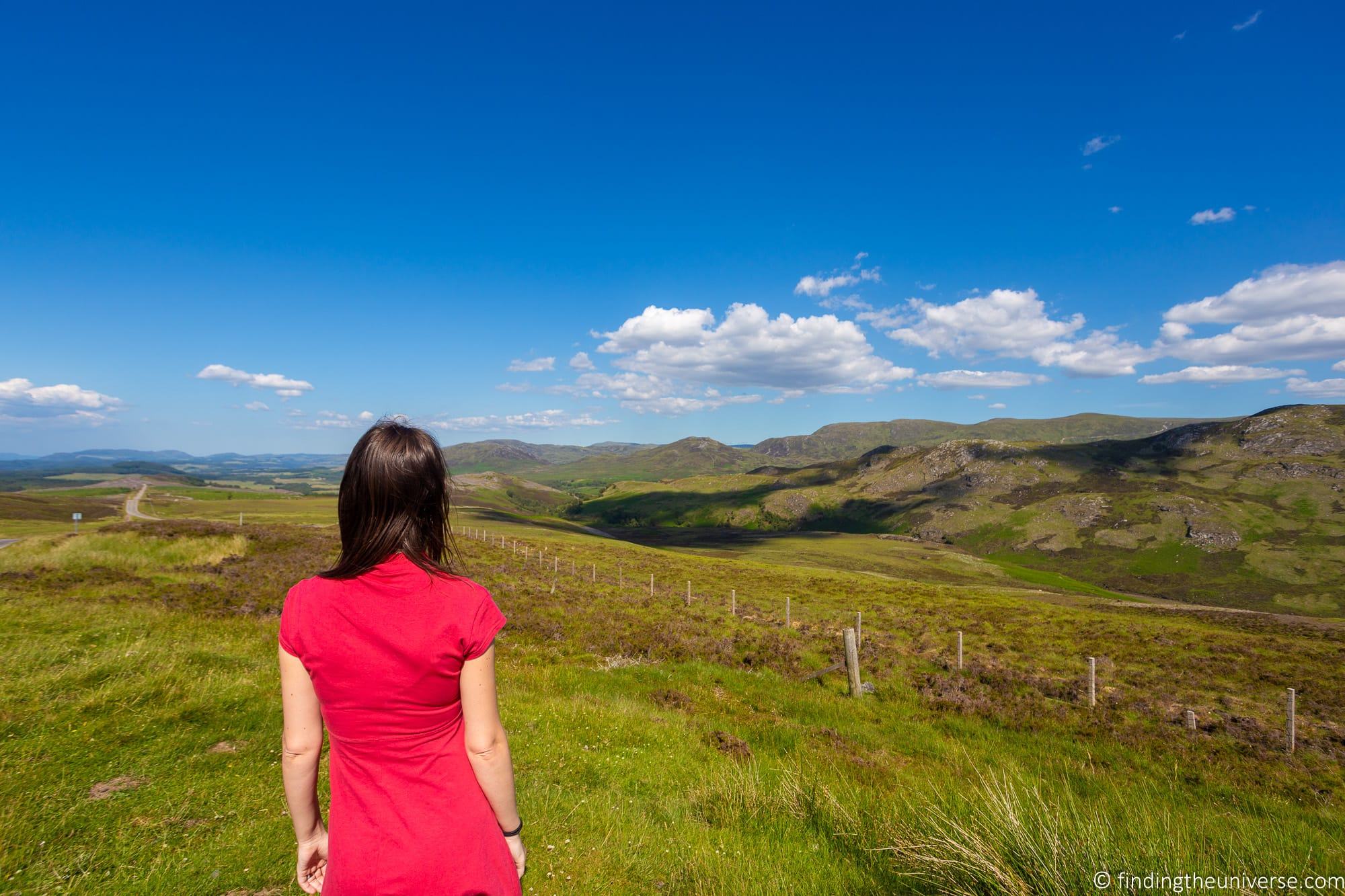 Falls of Foyers
The south side of Loch Ness is a lot quieter and less developed than the north side, and offers good opportunities for hikes, both short and long.
One short hike you can do is to the Falls of Foyers, around half way up the loch. Here, a short but steep walk will take you down to a viewpoint from where you will be able to see the impressive Falls of Foyers.
These falls are over 140 feet high, and tumble down the steep rock face into a pool below, before the river makes its way to Loch Ness.
The only thing to be aware of is that these falls are very dependant on recent rainfall. If there hasn't been much rain recently (a rarity in Scotland admittedly), then they will not be quite so impressive, which was the case when we visited. Still, it's a nice walk regardless.
Fans of Robert Burns will be interested to here that the Scottish poet penned a short poem on the spot here when he saw the falls in 1787. You can read that here.
The falls are free to visit and there's parking and a store at the top where you can reward yourself with an ice cream when you are done with the hike!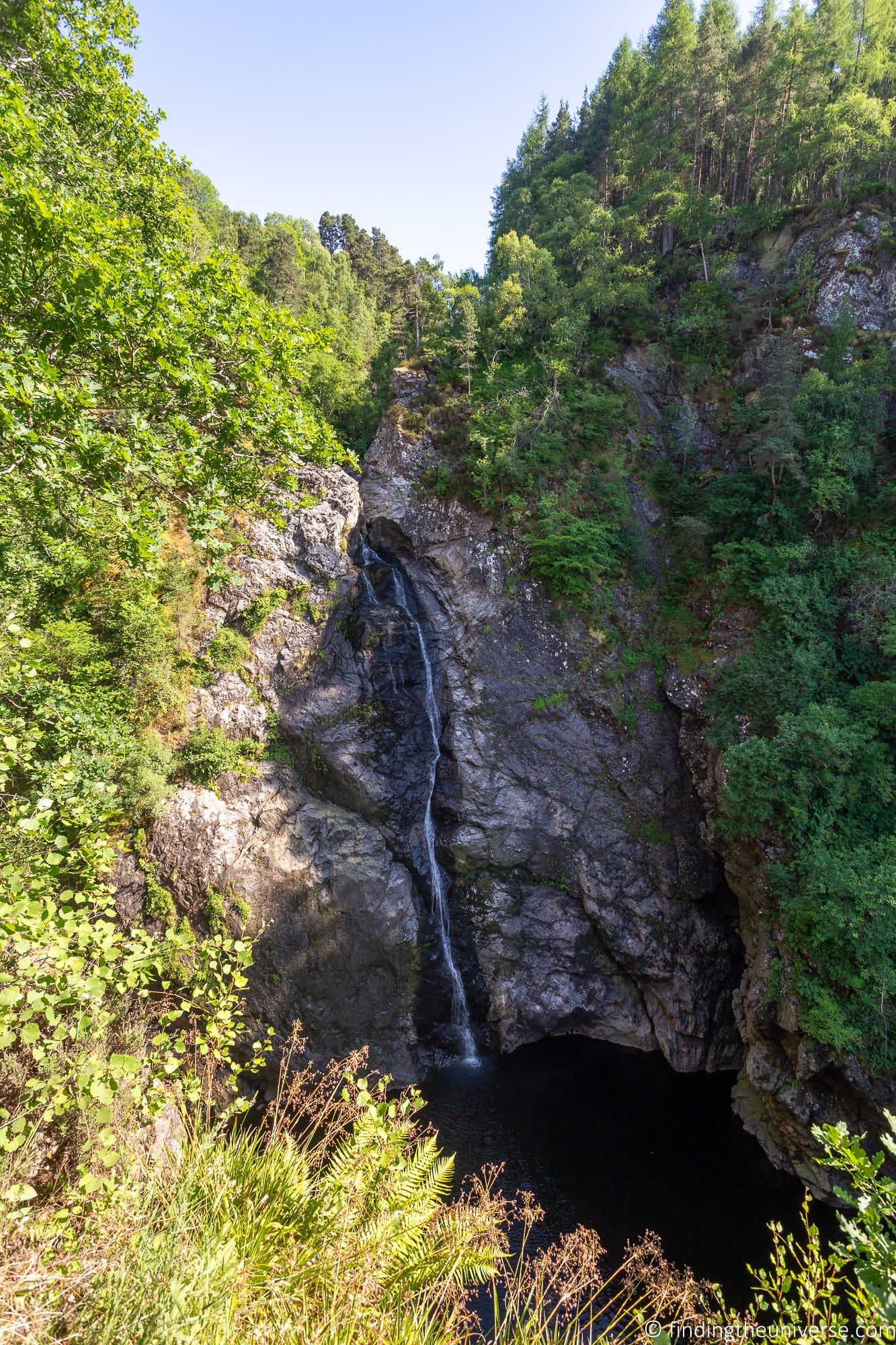 Go to the Beach
Loch Ness has a few stretches of beach, although they are pebble beaches rather than stretches of glistening sand. One of the more popular beaches is at Dores, where you'll also find the Dores Inn.
This pub on the shore of Loch Ness has lovely views right down the length of Loch Ness as well as a full-service restaurant.
You can easily spend your afternoon at the beach as the Dores Inn is just a short walk away which serves food and drinks and there is often an ice cream van in the parking area.
If you plan on swimming, be aware that Loch Ness is very cold year-round. So if you want to do more than just splash around a bit, you will likely want to bring a wetsuit or dry suit. Note also that there's no lifeguard here. There are public toilets on site.
If you visit the beach here, be sure to take time to visit Steve Hunter, more commonly known as the Nessie Hunter. Steve became fascinated with the Loch Ness monster as a child, and has been patiently waiting for a sighting of Nessie since 1991. He's now a permanent fixture on the edge of the beach here, his home a former mobile library.
When he's not watching for Nessie, Steve makes little clay figurines of Nessie which you can buy to support his quest. He's also always happy to chat. You can read more about his life and adventures on his website here.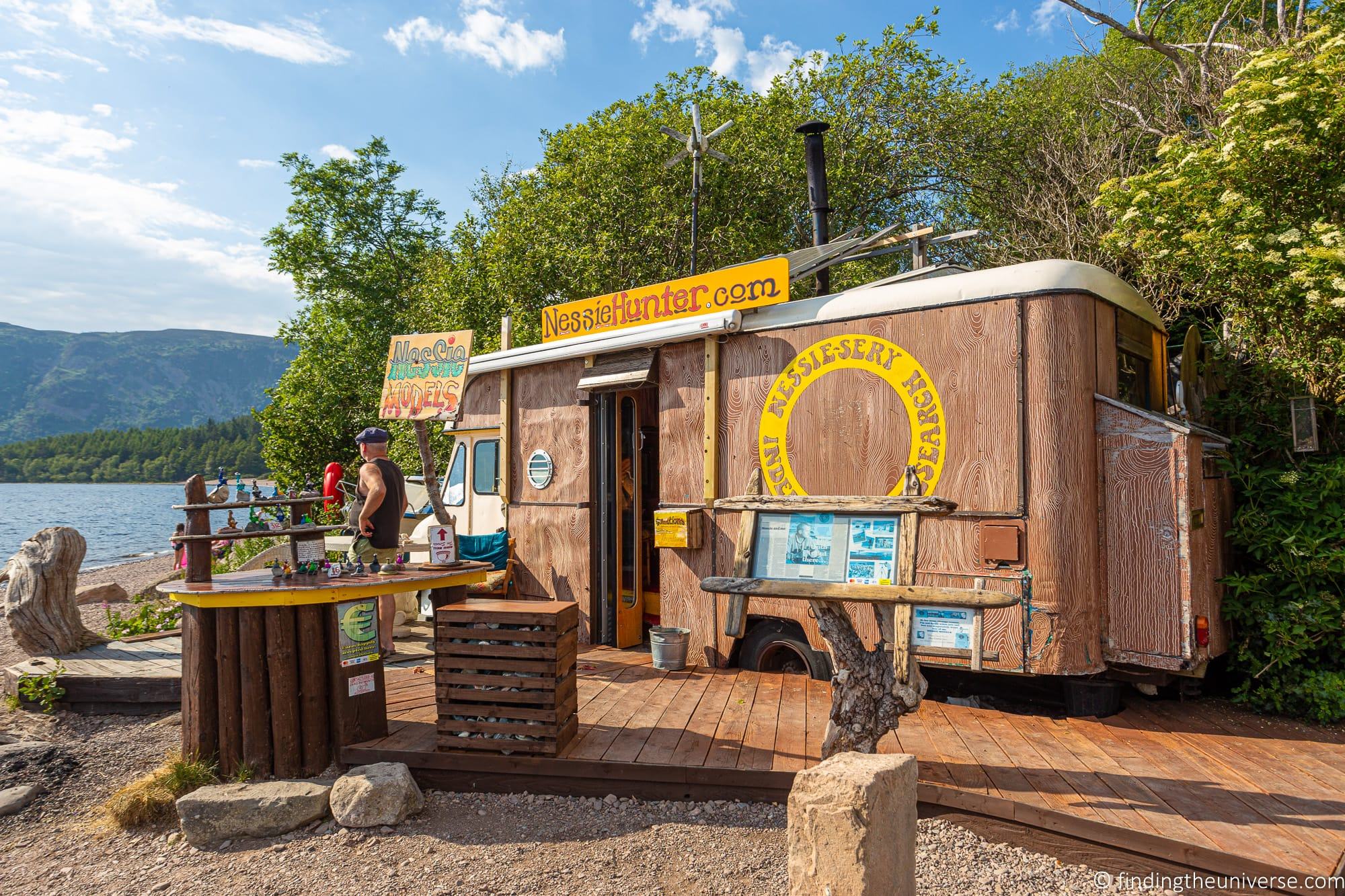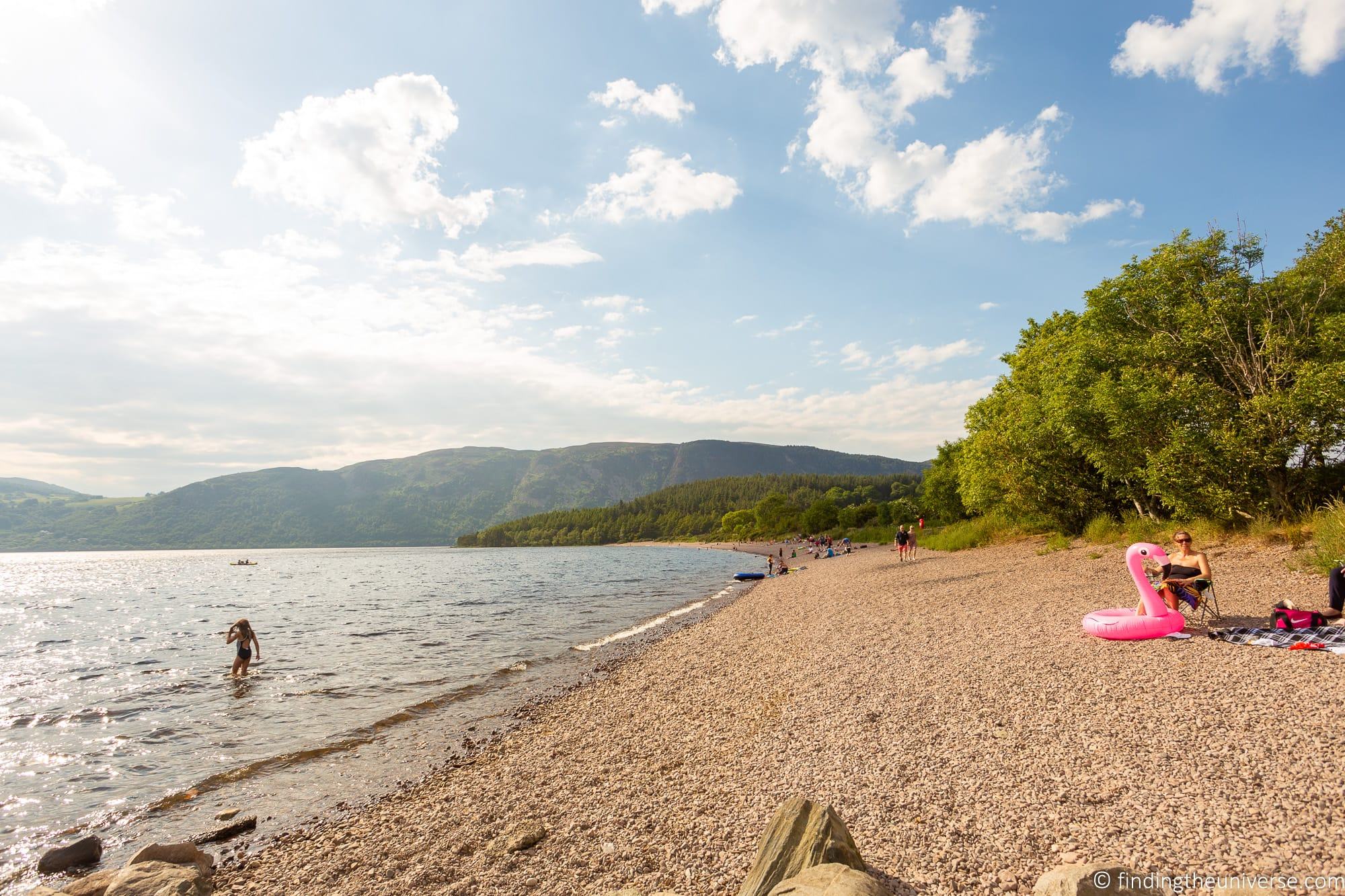 Cycling Around Loch Ness
If you prefer your exercise to be of the two wheeled variety, then you will be pleased to hear that there are a multitude of cycling trails around the Loch. The aforementioned Loch Ness 360 trail loops all around the Loch from Inverness, and is suitable for cyclists.
You can also cycle on the Great Glen Way and South Loch Ness trail. The latter is more suited to mountain bikes though.
If you are interested in cycling but don't have your own bike, you can hire bikes in Inverness for your visit. You can also see more cycling routes and trail maps for the Loch Ness area here.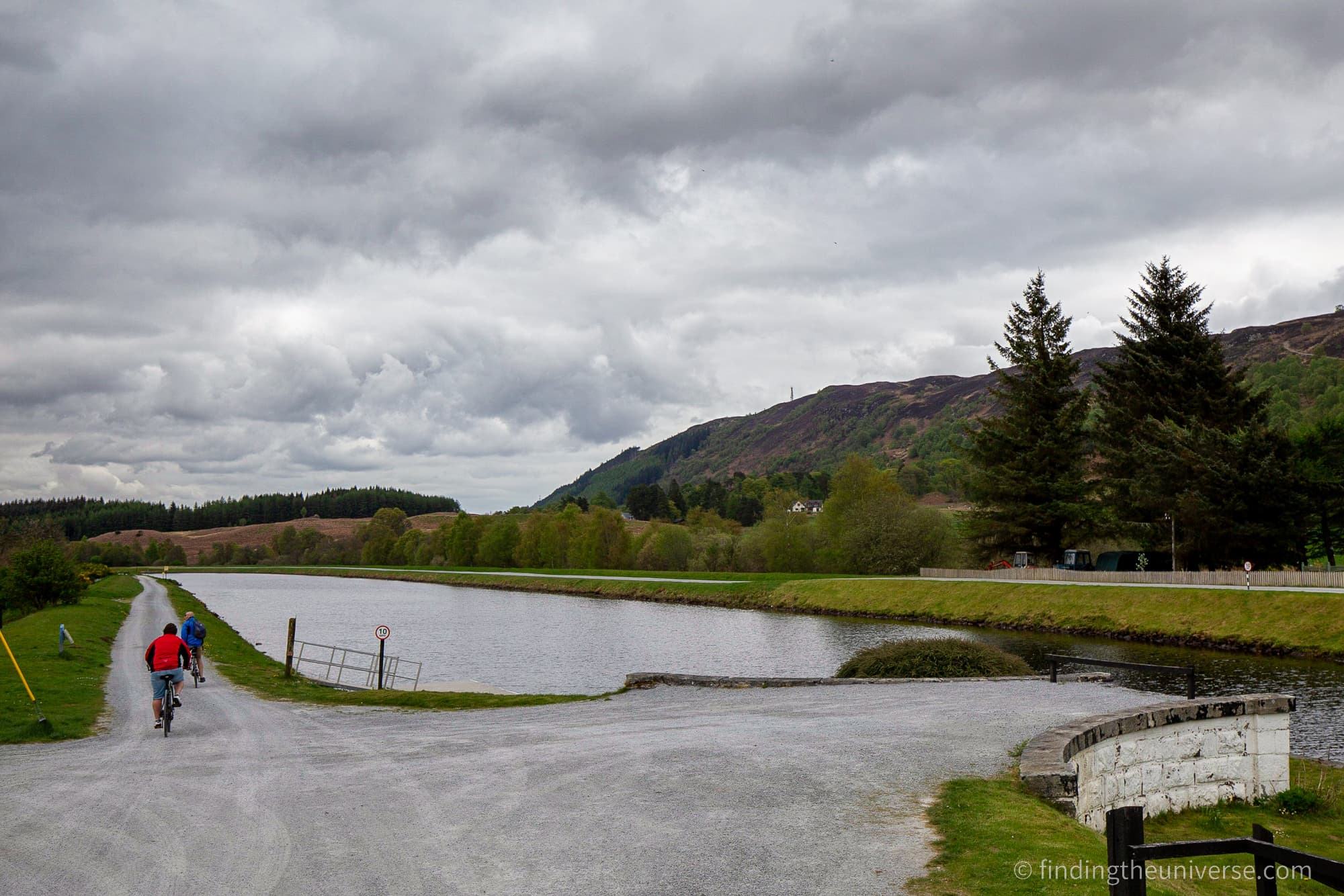 Visiting the Villages around Loch Ness
If you visit the attractions we mention, you'll likely be stopping in at least a few of the villages around Loch Ness.
Most of these villages are fairly small – the largest city in the area is Inverness which is where you'll find more services and larger shops.
However, the main villages you will likely pass through and stop in, all of which are quite picturesque, are as follows.
Fort Augustus at the south end of the Loch is one of the larger villages in the area. It's here you'll find the Caledonian Canal loch gates, as well as a number of shops, places to eat and some small museums and information centres.
There's also a large abbey here. If you're visiting Loch Ness for a full day, this is a good stopping point for lunch, a snack or an ice cream.
Another popular village is Drumnadrochit, which also has a number of shops and eateries, as well as some of the attractions we list.
There are some other villages you will pass through as you work your way around the Loch, although they generally are much smaller and will likely only have limited facilities which might include a pub or shop.
One to keep an eye out for is Whitebridge. Here you'll find Wade Bridge, a single span humpbacked bridge built in the 1720s as part of an effort to link the central lowlands with barracks in the Highlands.
The name comes from General Wade, who oversaw this work, which formed a part of the plan to control Scotland after the Jacobite uprisings earlier in the century.
There are also a number of accommodation options in locations all around the Loch, from B&Bs and guest houses to self-catering options.
Some of these are in the villages, which can be convenient for evening meals if there are pubs serving food. See more accommodation options around Loch Ness in that section of the guide below.
Map of Loch Ness and Main Attractions
That completes our list of some of our favourite things to do around Loch Ness. Here's a map to show you where they all are. You can also see this on Google Maps here.
If you have a car, you should be able to visit the majority of these attractions in one day if you are staying in the local area.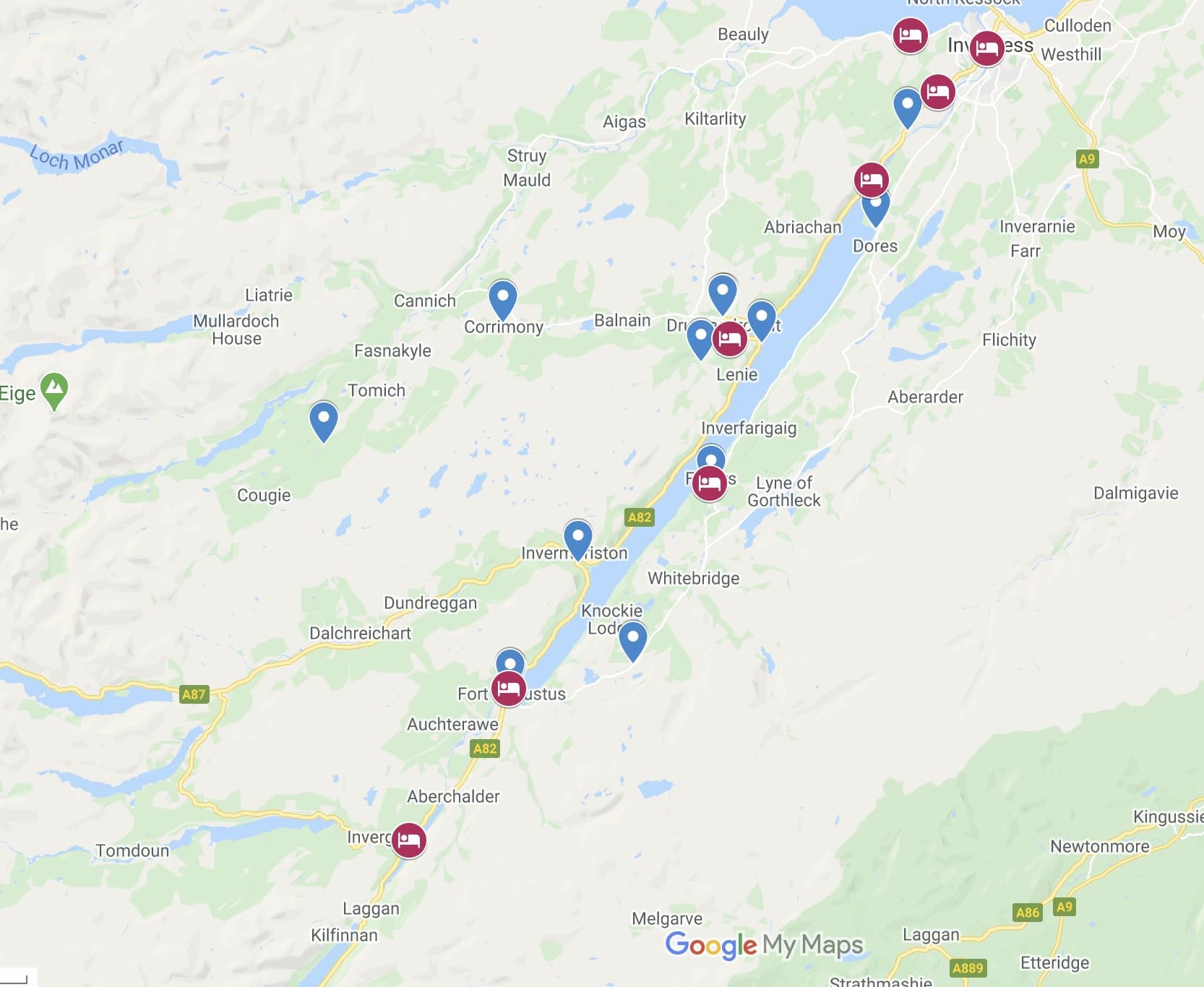 Getting to Loch Ness
Now for some practical information to help you plan your visit to Loch Ness. It's a popular place to visit, and so you have a number of options to get to Loch Ness, including by car, public bus or guided tour.
How to Get to Loch Ness from Inverness
Inverness is the closest major city to Loch Ness. From Lochend at the northern end of the Loch it's around 8 miles by road, which takes around 15 – 20 minutes if you have your own car.
If you would prefer not to drive, you have a number of other options from Inverness.
First, you can take public transport. From Inverness a number of buses operate to various stopping points along the north side of the loch all the way to Fort Augustus. The total route will take around an hour to 90 minutes, and there are a number of buses every day. So if you plan your trip with the bus schedule, you could easily stop at Drumnadrochit and Urquhart Castle.
The south side of the Loch has more limited public transport options, although a bus does run from Inverness to Foyers, with a stop at Dores. However, visiting both sides of the Loch by public transport in one day would be a challenge! For route planning, see the Traveline Scotland website.
Another option is to take the Inverness Hop on Hop off bus. This doesn't go all the way to the loch, but instead connects with the Jacobite cruise company at Dochgarroch Loch, from where you can take a cruise out onto Loch Ness.
If you want a really hassle free option, then you might want to take a day trip from Inverness with a tour company. We did a day trip to Loch Ness with Rabbies from Inverness on one of our first visits, and had a great time. The tour visited the majority of the locations in our list, and we had time to take a boat cruise and visit Urquhart castle as well.
We've taken a lot of tours with Rabbie's all around Scotland, including both day trips and multi-day trips. We love their small group sizes, modern buses, and knowledgeable driver guides, and have always had a positive experience with them. You can book their day trip to Loch Ness from Inverness here.
Lastly, you can walk or cycle. If you are walking, you can either follow the Great Glen Way which links Inverness to Fort William. However, this will take you most of the day to get to the Loch as it's not entirely direct, so we'd only suggest doing this if you're a keen hiker with plans for a multi-day hike around the Loch.
Alternatively, you can cycle or walk along the Caledonian Canal tow path to Dochgarroch. This is a level, traffic free route, and from Dochgarroch you can take a cruise on the Loch.
How to Get to Loch Ness from Edinburgh
You can visit Loch Ness as a day trip from Edinburgh, and you have a number of options for doing so. If you have time, we would recommend spending at least one night either in Inverness or near Loch Ness itself as there's so much to see and do in the area, but if you are short on time here are your options.
First, if you have your own vehicle you can drive from Edinburgh to Loch Ness. The route is scenic, passing through the spectacular Cairngorms National Park, and the drive will take you around 3.5 hours each way.
If you would prefer to take public transport, the best option would be to take the train. There are regular direct trains from Edinburgh to Inverness, with the average journey time taking around 3.5 hours. Then you can use our instructions for getting to Loch Ness from Inverness to travel onwards to the loch itself. You can see train schedules and book tickets online in advance here.
Finally, you can also take a tour from Edinburgh to Loch Ness. We would recommend Rabbies, our favourite small group tour operator in Scotland. They have a full day Loch Ness tour from Edinburgh which includes Loch Ness, Glen Coe, and the Highlands, which you can book online here.
How to Get to Loch Ness from Glasgow
Glasgow is approximately the same distance from Loch Ness as Edinburgh. Again, if you have time, we would recommend spending the night in Inverness or near Loch Ness as there's so much to see and do in the area, but if you are short on time here are your options.
First, you can drive. If you choose to drive, our recommendation would be to take the scenic route through Loch Lomond and the Trossachs National Park, on through Glen Coe, and finally to Loch Ness itself. This will take around 3.5 hours without stops, and is a truly beautiful drive.
Next, you can take public transport. There are multiple direct trains from Glasgow to Inverness each day, with the average journey time taking around 3.5 hours. Once you arrive in Inverness you can use our instructions for getting to Loch Ness from Inverness. You can see timetables and book online here.
Finally, you can also take a tour from Glasgow to Loch Ness. We would recommend Rabbies, our favourite small group tour operator in Scotland. They have a full day Loch Ness tour from Glasgow which includes Loch Ness, Glencoe and the Highlands, which you can book online here.
How to Get to Loch Ness from Aberdeen
Found on Scotland's eastern coast, around 2 hours drive north of Edinburgh, Aberdeen is a lovely city that often flies under the radar of visitors to Scotland.
This is a shame, as there's a huge amount to do in the city, as we outline in our guide to things to do in Aberdeen.
You can visit Loch Ness from Aberdeen too. By car, you are looking around around a 2.5 hour drive, so this would be a full day out.
Unfortunately there isn't good public transport between the two cities, however you can take a day tour to Loch Ness from Aberdeen, such as this one.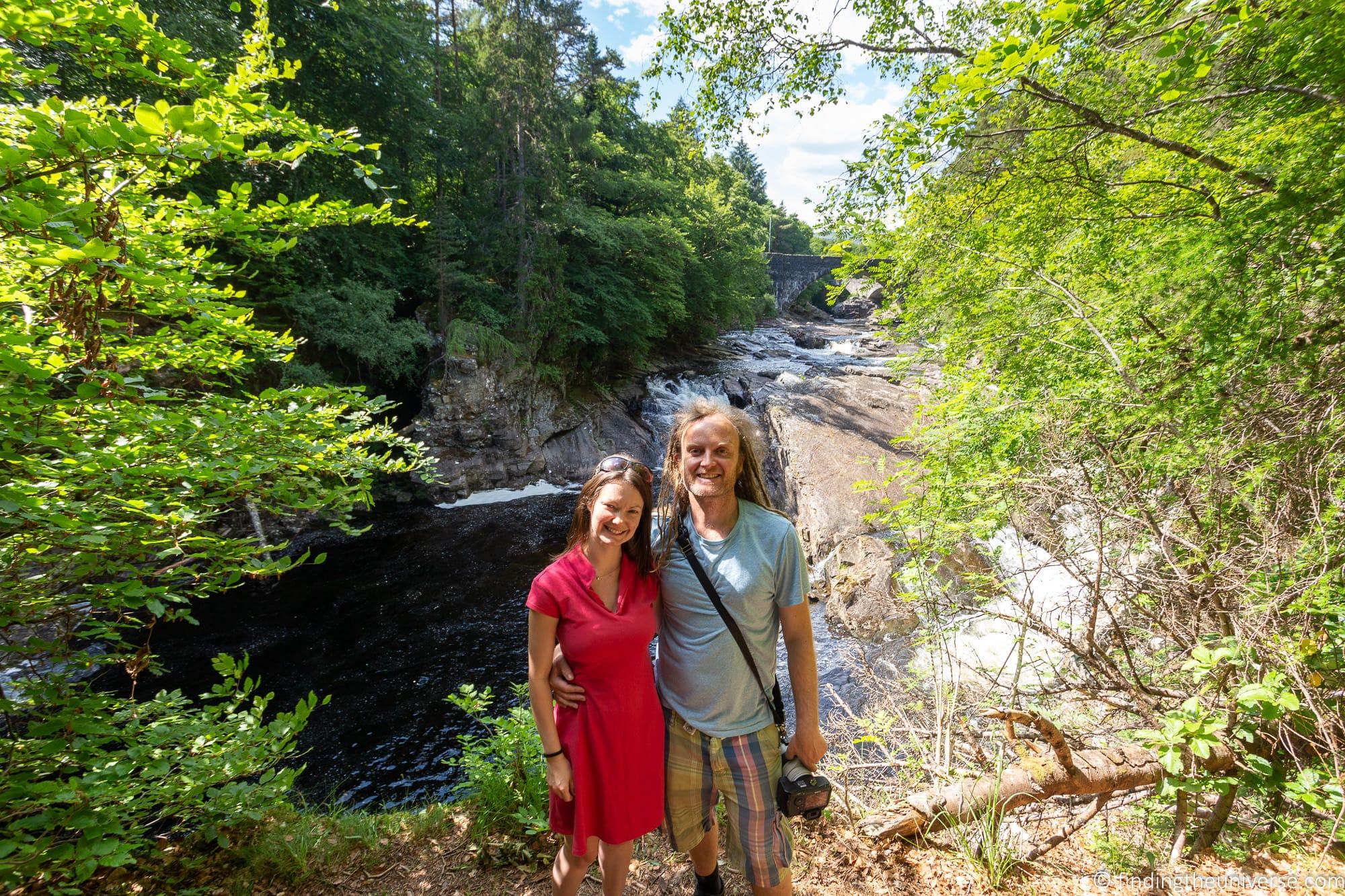 Tours to Loch Ness
We've linked to some of our favourite tours that visit Loch Ness in the section on getting to Loch Ness, but we wanted to also include a section of tours to Loch Ness.
These include day tours from popular locations in Scotland, as well as multi-day trips with a stop at Loch Ness.
As you can see there are plenty of options to choose from. We also recommend checking out the Loch Ness tours on Rabbies here, Viator here and GetYourGuide here for even more choices.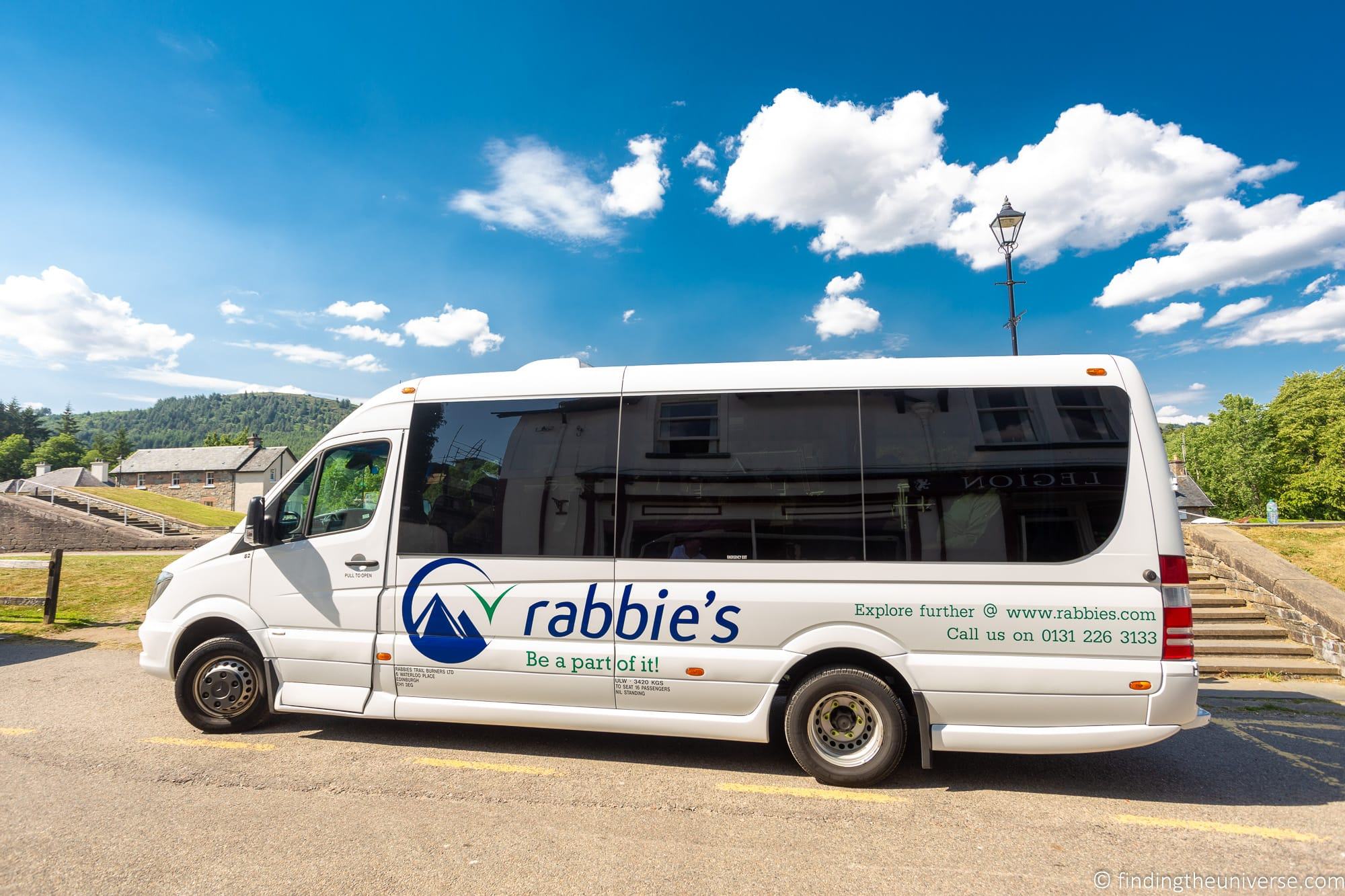 Where to Stay at Loch Ness
There's no shortage of options for accommodation in the Loch Ness area, either around the loch itself or in nearby Inverness.
We have visited Loch Ness on self guided day trips, as part of tours, and on trips where we've stayed for multiple nights on the loch shore itself. We've stayed in both hotels and a holiday home in the area. There is plenty to keep you busy for at least a few days in the area!
Here are some options to consider if you're planning on spending at least a night in the area. These are approximately ordered by price from low to high, but you will always want to check prices yourself.
We can also recommend looking for holiday rentals when travelling in this area. Check out the listings on Snaptrip for Loch Ness here, as well as on Sykes Cottages here. For more ideas on websites to book holiday rentals, see our comprehensive guide to our favourite holiday cottage websites in the UK.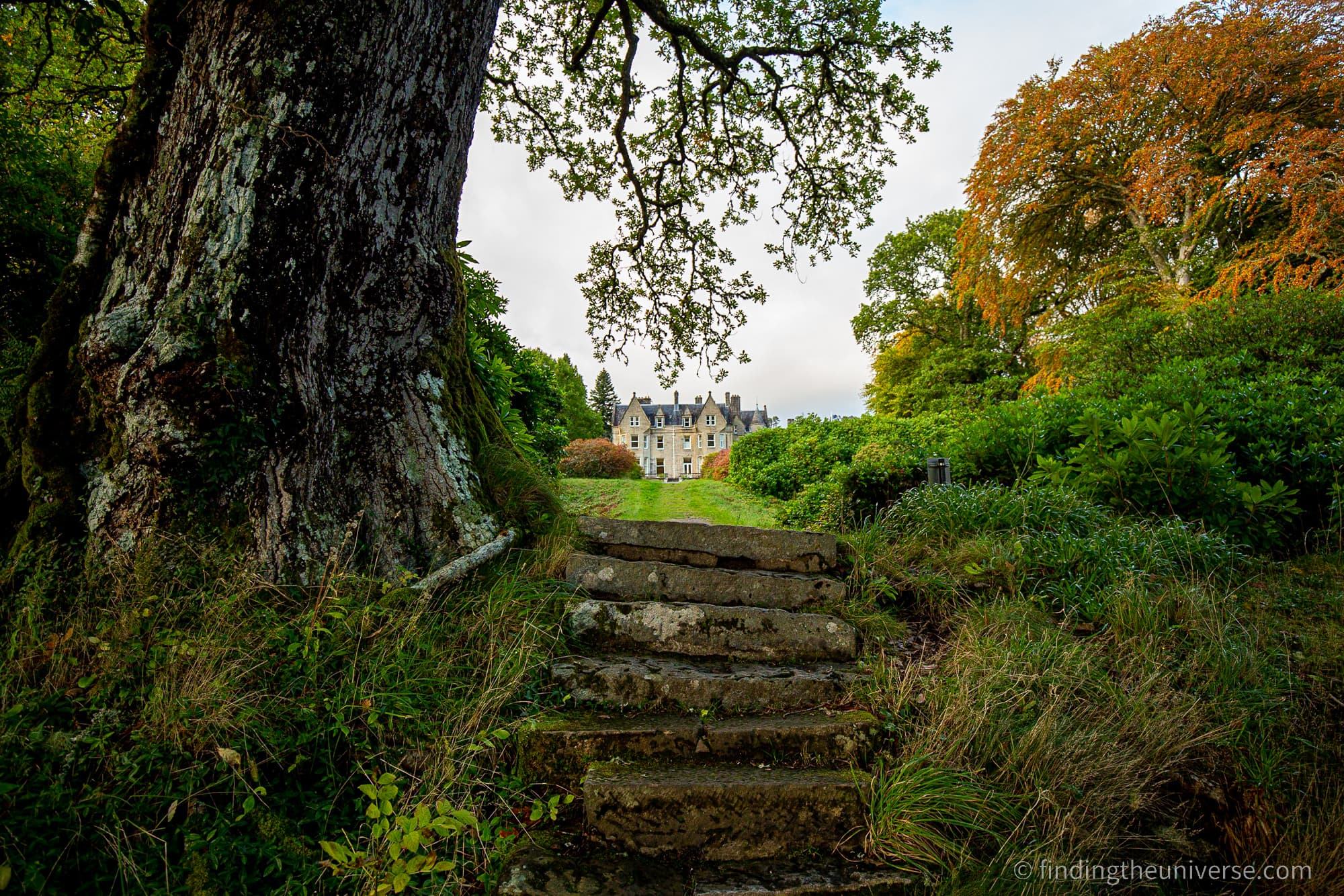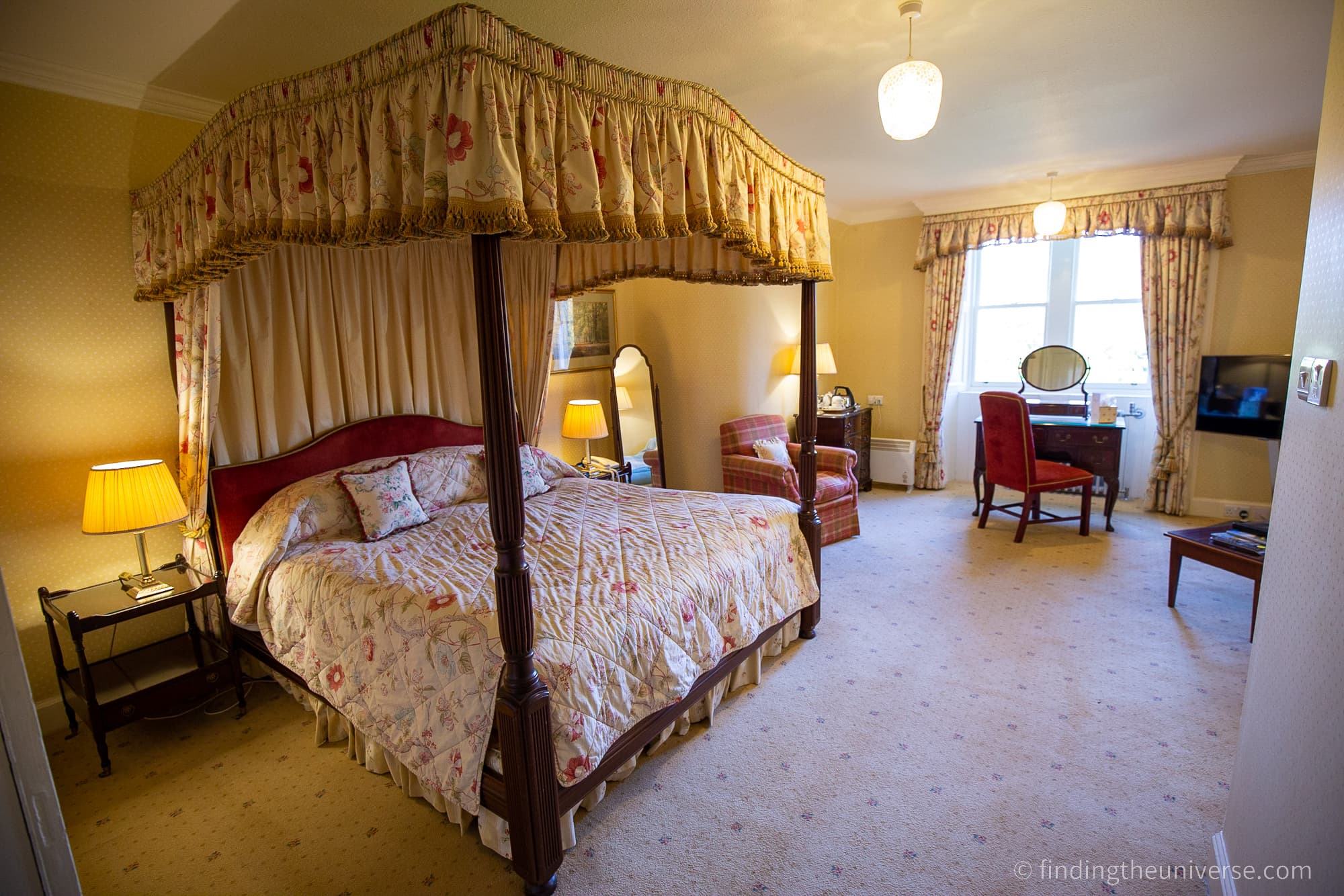 Further Reading
And that sums up our guide to visiting Loch Ness! Before you go, we wanted to share a few of our other guides to help you plan your trip to Scotland, as well as some third party resources we think you'll find useful.
And that's it! As always, if you have any questions or feedback, just let us know in the comments below!