Inverness, also known as the capital of the Highlands, is the northernmost city in the UK. In addition to its own city attractions, Inverness is also the starting point for the popular North Coast 500 driving route and is a handy base for visiting a wide range of popular Scottish attractions including Loch Ness and Culloden Battlefield.
There are also plenty of things to do in Inverness itself, and we always recommend that visitors to this part of Scotland spend at least a day exploring the highlights of the city and its surrounds.
To help with your planning, we've put together this guide of our favourite things to do in Inverness, which covers all our favourite sights and attractions in and around the city. We've been to Inverness over a dozen times and know the city and the area around it very well.
Inverness also makes a great base for day trips to nearby attractions, and you can see our guide to the best day trips from Inverness here. Now though, let's look at our favourite things to do in the city, after which we'll share some useful tips to help you plan your visit.
Things to Do In Inverness
This list of things to do in Inverness is ordered first by things to do in the city itself, and then there are a few attractions nearby that we think visitors should also consider including on their Inverness itinerary.
Inverness Castle
Found right in the centre of the city, on a dramatic hilltop overlooking the river, you really can't miss Inverness castle. You'll get some great views of it when walking along the river.
Today's imposing red sandstone edifice dates from 1836, although a castle has stood on this location since 1057. Up until 2020 the castle was used as a court, however there are plans in place to open the castle as a tourist destination.
For now though, there are only a couple of things you can do at Inverness Castle. First, you are welcome to wander the grounds for free. Second, you can pay a fee to go up the north tower of the castle, which offers nice views of the city and surrounding countryside. You can book your ticket online in advance here.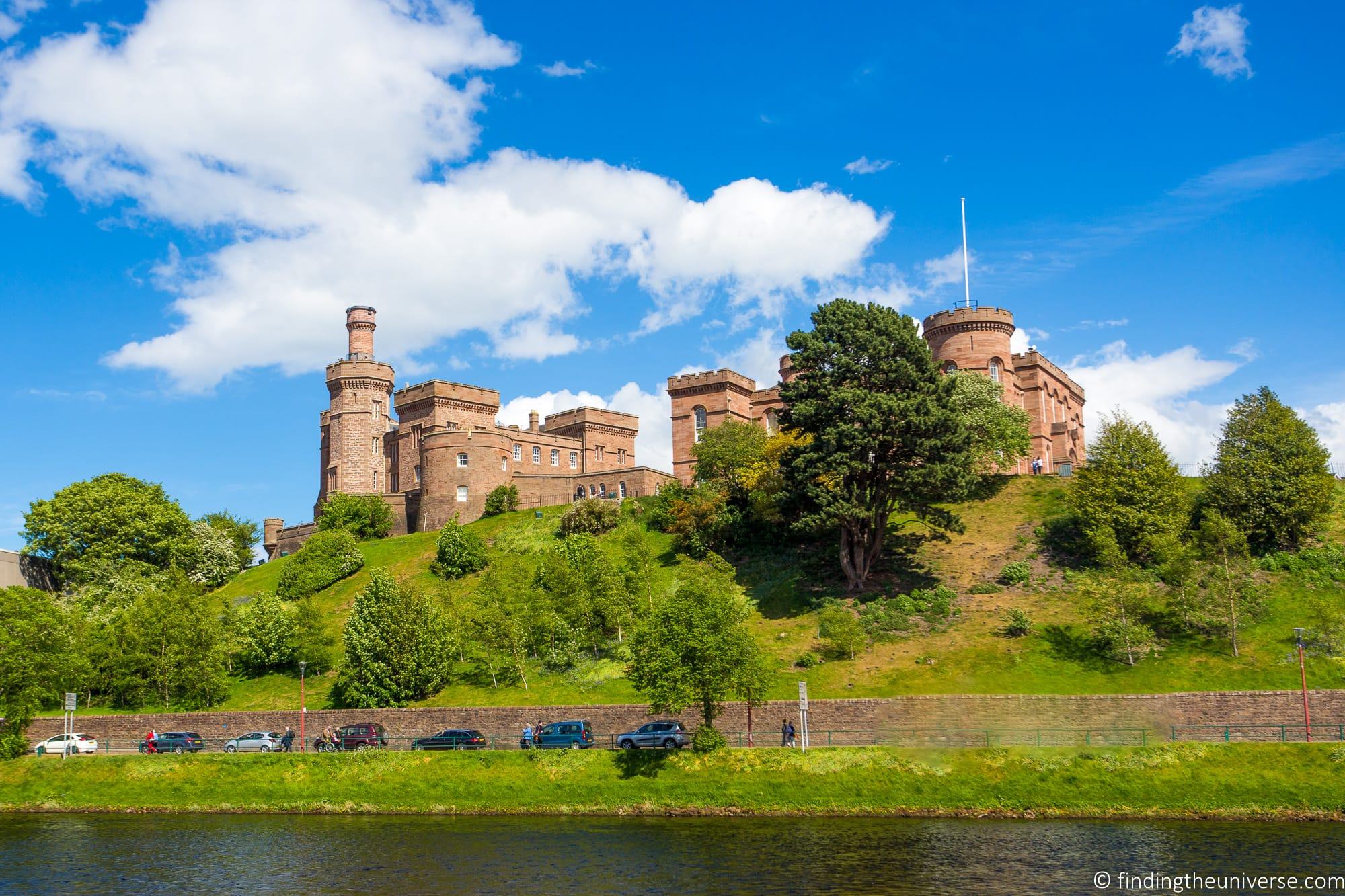 Ness Islands
The River Ness runs through Inverness, linking the world famous Loch Ness with the sea. If you walk south along the east river bank from the city centre, following the Ness Walk, you will find a gorgeous old Victorian footbridge. This will connect you to the Ness Islands.
These are a small group of islands in the centre of the river which make for a lovely stroll amongst nature. They have some quite large trees on them, and they are very peaceful to visit. You can cross between the islands, and then onto the western shore of the river. This will bring you to the next location in our guide.
Alternatively, you can continue on the Ness Walk along the west river bank and return to the city centre. Ness Walk is a 3.1 km (1.9 mile) loop trail.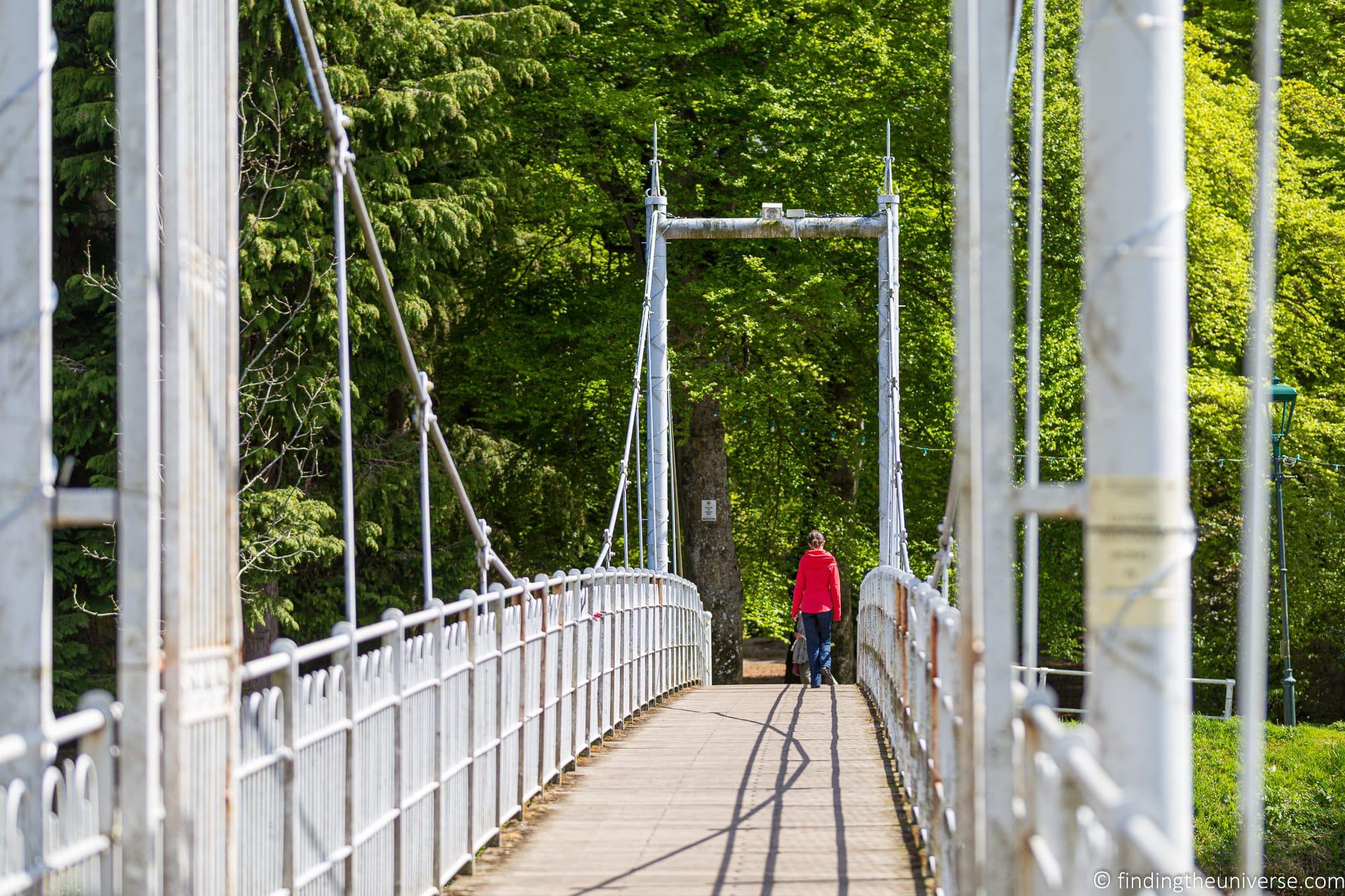 Inverness Botanic Gardens
Whenever we visit Inverness, we always do our best to pop in to the Inverness Botanic Gardens. It's not a huge attraction, but we really enjoy wandering the displays they have. Plus, there's a good on-site café!
There are two main indoor areas, a tropical house (always nice to visit in winter especially!), and a cactus house. There are also outdoor gardens with more local plants on display. They also sell plants here as well.
The botanic gardens are free to visit, although donations are appreciated. You can read more about opening times and what's on here.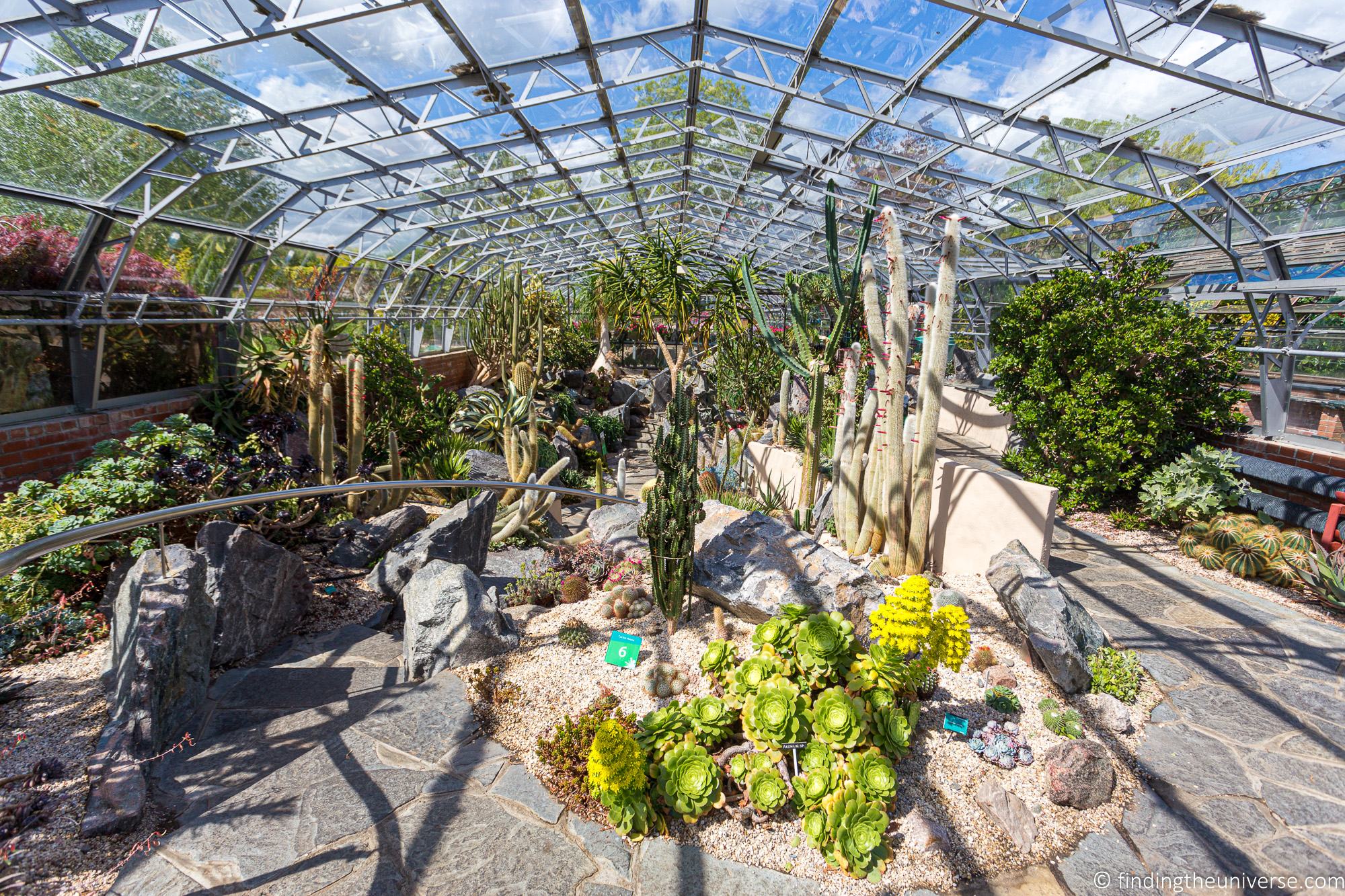 Inverness Cathedral
Found just across the river from Inverness Castle, Inverness Cathedral is the most northerly cathedral in mainland Britain. It was constructed from a red stone and was built in the Gothic style, with construction completed in 1869. The architect was Alexander Ross and this was the first cathedral to be completely built and consecrated in Great Britain since the Reformation.
Inverness Cathedral was the first It's certainly an impressive building, and well worth a visit.
This Scottish Episcopal Church is very much an active place of worship, hosting everything from regular mass through to weddings, baptisms, and other events. It's also open for visitors, and there's a café and gift shop on site. We recommend checking the calendar of events before you visit.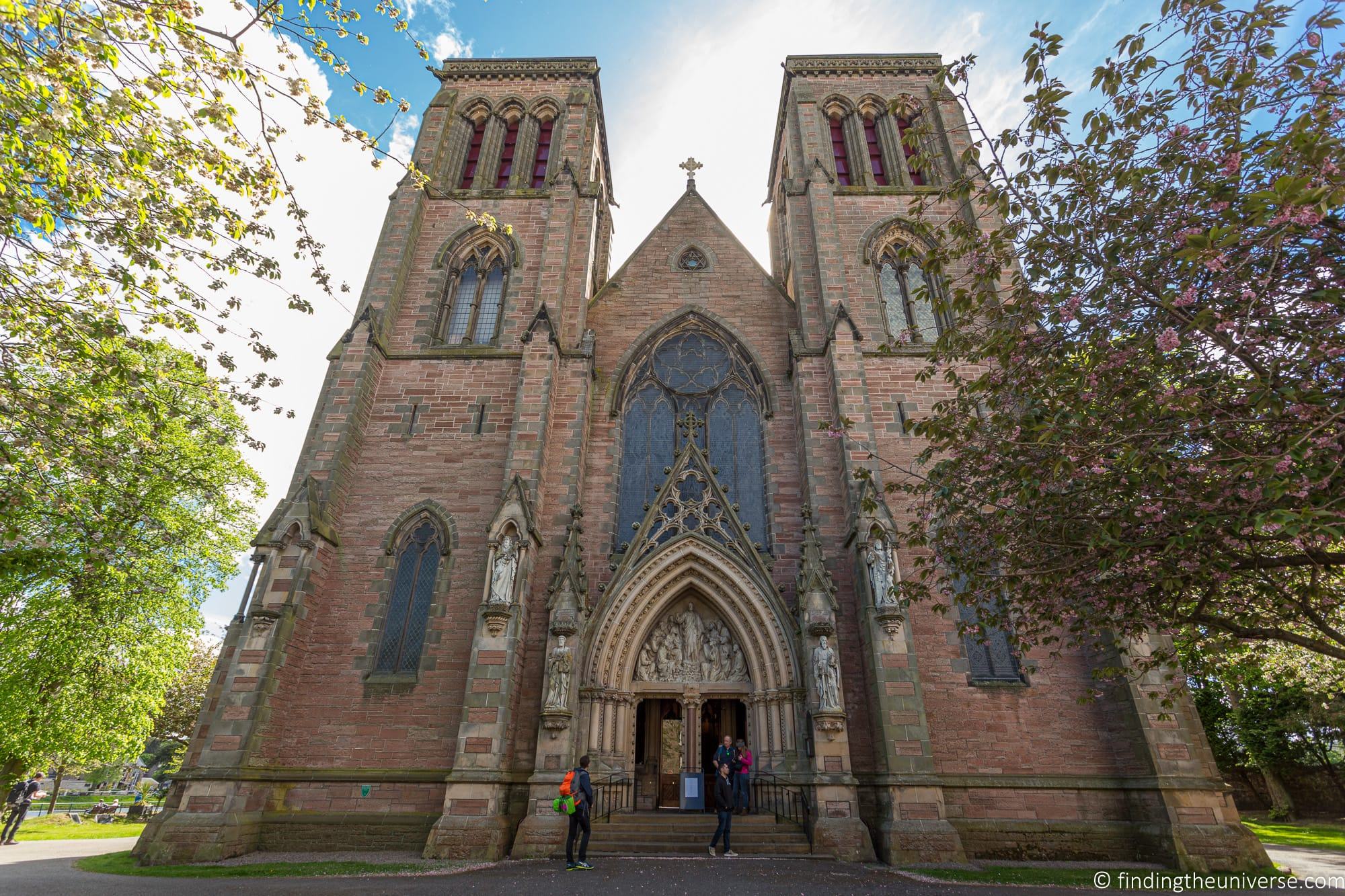 Inverness Museum and Art Gallery
If you want to learn about the history of Inverness and the Highlands in general, then you will definitely want to visit the Inverness Museum and Art Gallery. The museum collection was started all the way back to 1881, although the present day museum location is somewhat more modern than that!
The museum is found next to Inverness Castle in the heart of the city. It covers everything from the geology and natural history of the area, through to the history of the people who have called this area home over the centuries. It is an excellent place to orient yourself on the area, and it's set out in a way that allows you to follow a timeline of the development of the landscape and culture.
As the name suggests, the museum is also home to an art gallery. This shows a range of temporary exhibits displaying the work of local, national, and international artists. You can see what's on here.
Opening times vary depending on the time of year, and you can see those here. The museum is free to visit, but donations are appreciated.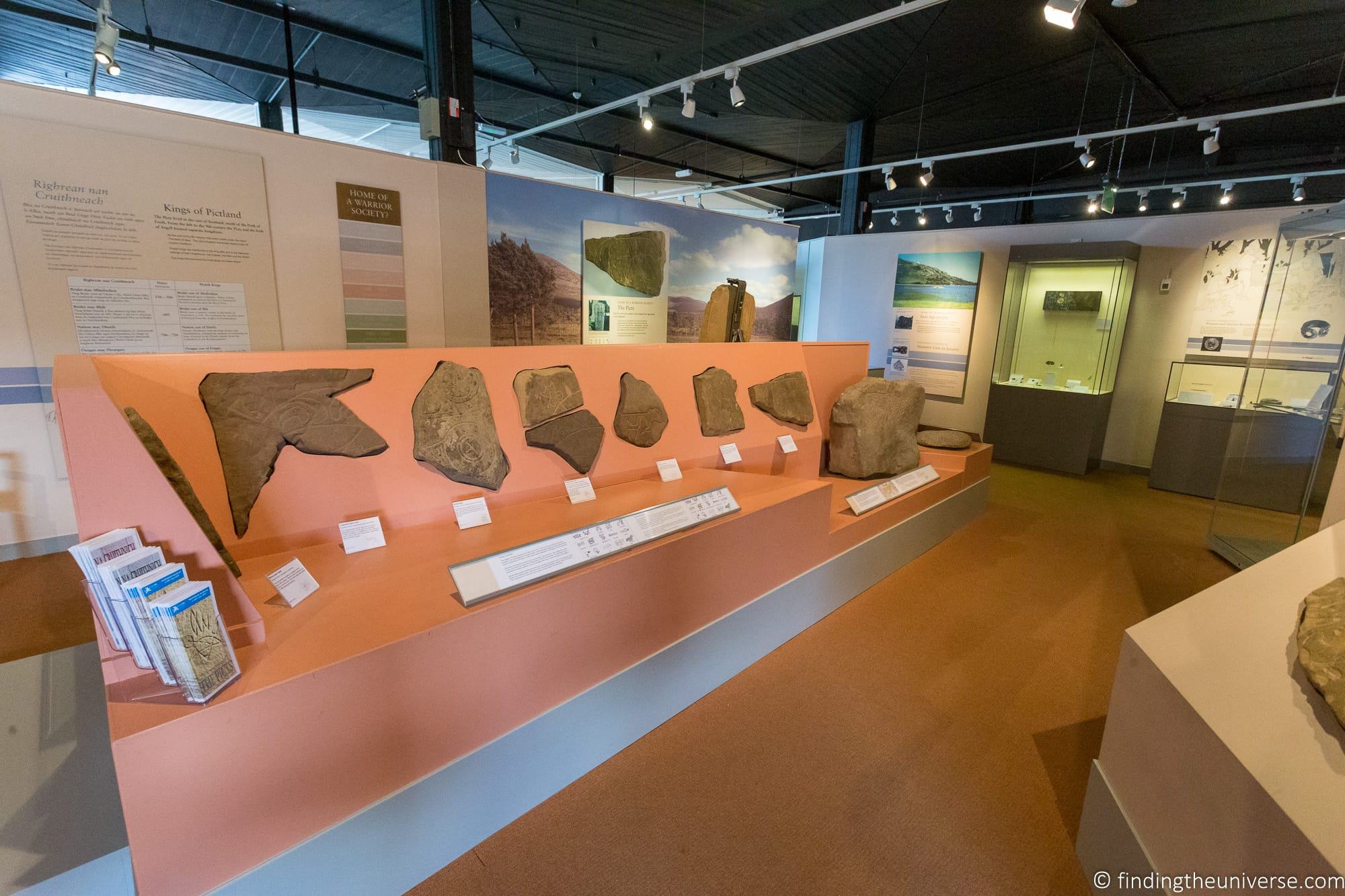 The Victorian Market
If you enjoy shopping or picturesque old markets (or both!), then a visit to the Victorian market should definitely make your list of things to do in Inverness.
As the name suggests, this covered market dates from the 19th century. Since opening, it has been home to a wide range of independent retailers. Today, as well as a variety of shops, there are also cafes and other services like hairdressers.
Even if you aren't thinking of buying a local souvenir or grabbing a coffee, the market is still worth a wander as it is quite picturesque inside. It's open every day and free to visit. You can see opening times on the website, although be aware that individual retailers have their own opening times.
Of course, there are lots of other options for shopping in Inverness, and it's a good place to stock up should you be planning a trip somewhere like the Cairngorms or around the North Coast 500. You can get everything from groceries to outdoor supplies in the city.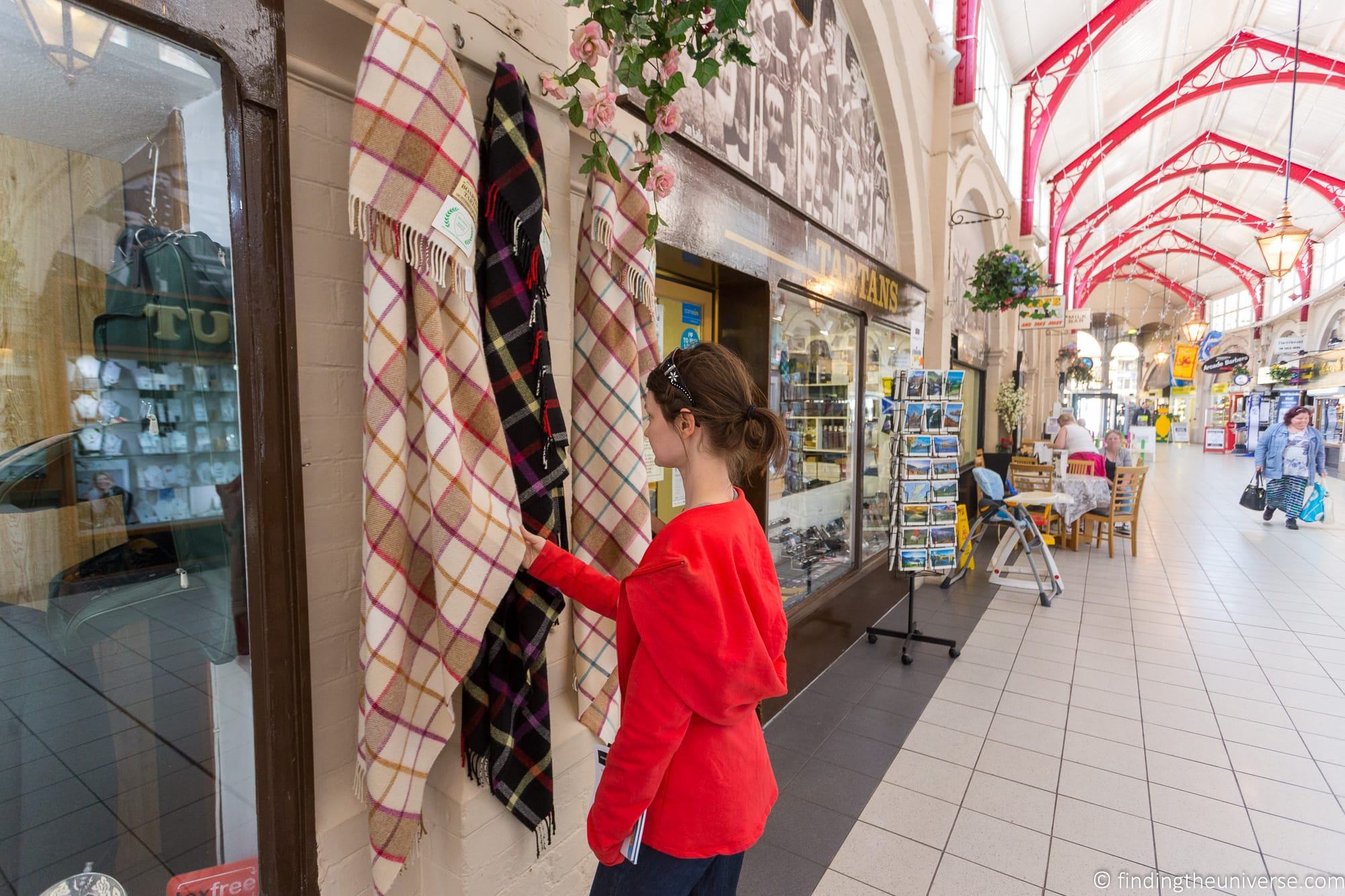 Abertarff House
Dating from 1593, Abertarff House is the oldest house in Inverness. That means this house has witnessed a great deal of local history, from the Jacobite risings through to two world wars!
The house is right in the middle of Inverness, and is today owned and operated by the National Trust for Scotland. A visit will let you step back in time, and there's a good exhibition about life in Inverness in the 1600s you can experience.
Abertarff House is free to visit. You can see opening times and further information on the official website here.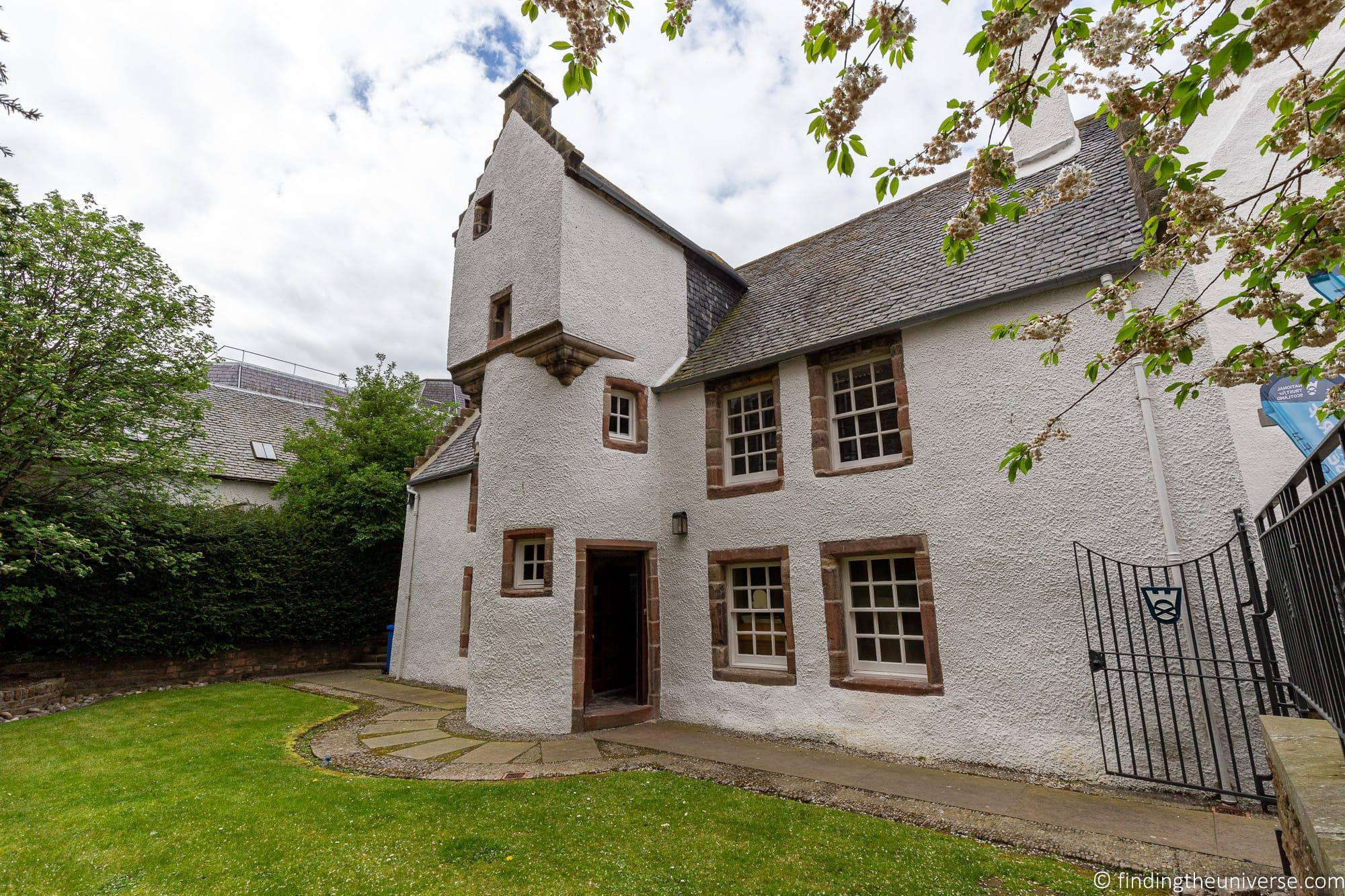 Leakey's Bookshop
If you enjoy secondhand books, we think a visit to Scotland's largest second hand bookshop is a must for your time in Inverness. Leakey's Bookshop is found in what was previously an old Gaelic church, and it's home to over 100,000 volumes.
The store is spread across two floors, with books stacked throughout. If you were to dream of how a second hand book store might look, this might be it. It's heated by an impressively sized wood furnace which hulks in the centre of the store, and access to the mezzanine floor is via a lovely spiral stair case.
Naturally it's free to visit, but we would of course encourage you to buy a book if you decide to visit. With so many to choose from, we're sure you'll find something to enjoy!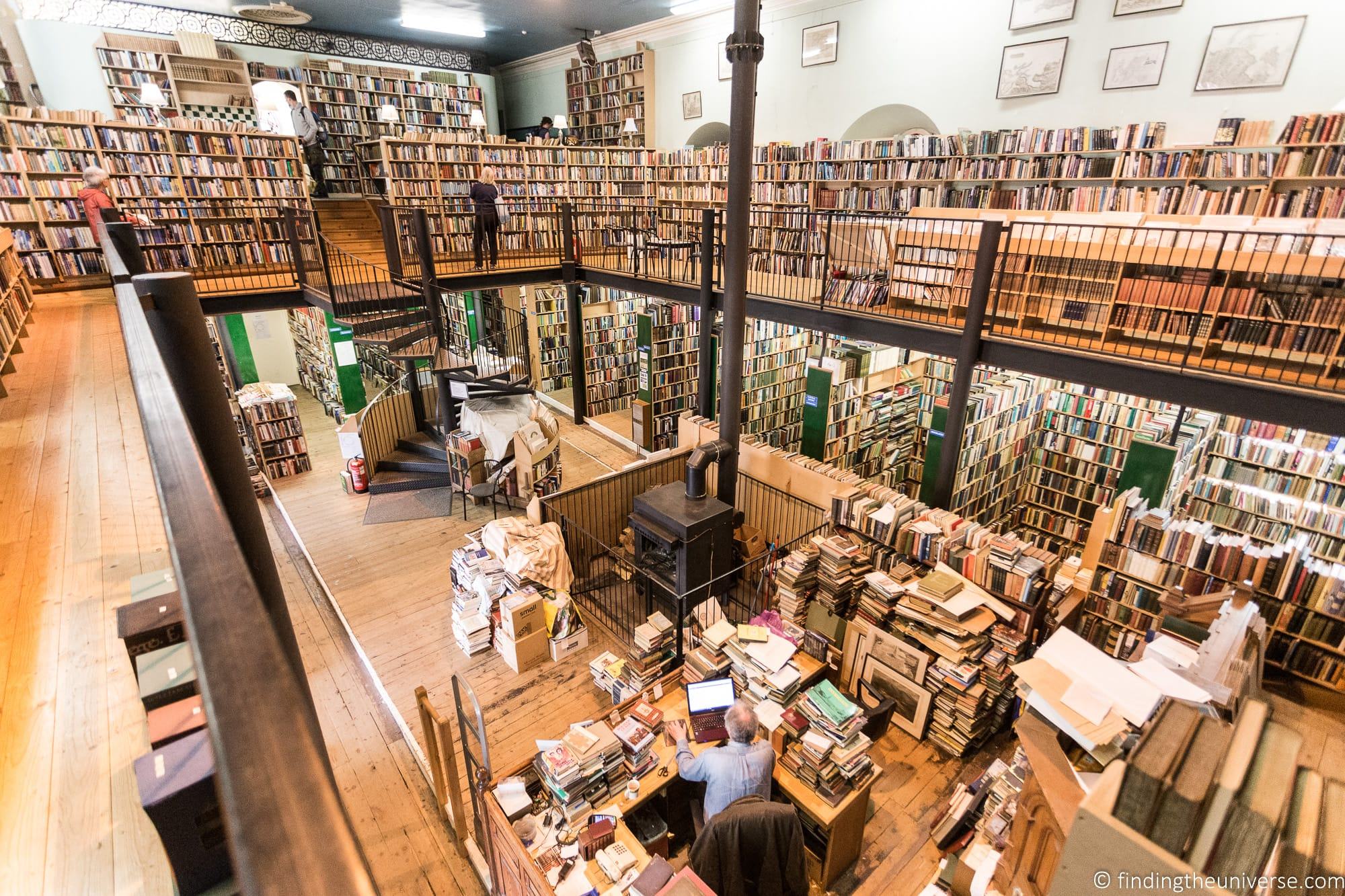 Eden Court Inverness
Just behind Inverness Cathedral is Eden Court, an impressive multi-function building which serves as a home for the performance arts in Inverness. You'll find theatres and cinema screens which regularly host shows and films, as well as an on-site restaurant and bar.
As well as regular live theatre performances, you'll also find a number of galleries which showcase the work of local artists, some of which is also available for sale. Eden Court also hosts festivals and a variety of classes.
We've not had a chance to experience a performance here yet, but we did have a meal in the on-site restaurant which was lovely. It's definitely worth popping in, and if you're interested in live theatre, do check out what they have on when you visit.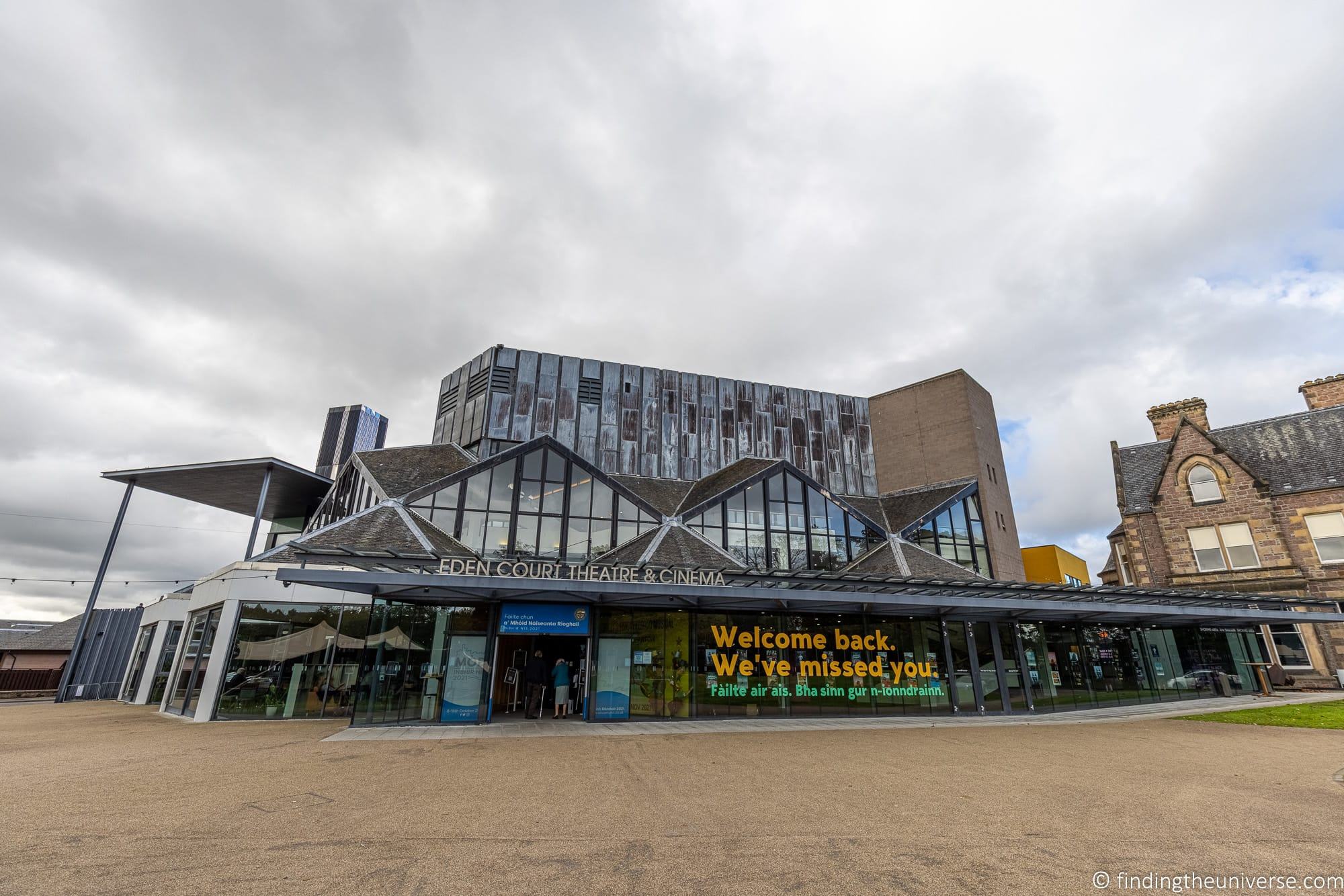 Pictish Trail
If you visit the Inverness Museum, you'll learn about the Picts, a group of people who inhabited north and east Scotland from around the 3rd to 9th centuries AD.
They are particularly well known for their carved stone monuments, which feature a range of symbols and patterns. The meaning and purpose of these markings are still unknown, but you can experience them for yourselves by following the Pictish Trail.
This starts in Inverness at the Knocknagael Boar stone, which is found in the Highland Council HQ on Glenurquhart Road. The stone is on display behind a glass window which is visible from outside the building, so you can visit it at any time of day. There are also eight more stones on display in the Inverness Museum.
You can of course continue to follow the Pictish trail, which runs north along the coast to Dunrobin Castle Museum. This is an easy trail to follow, and something extra to add should you be driving the beautiful North Coast 500 road trip. You can download a Pictish trail map here.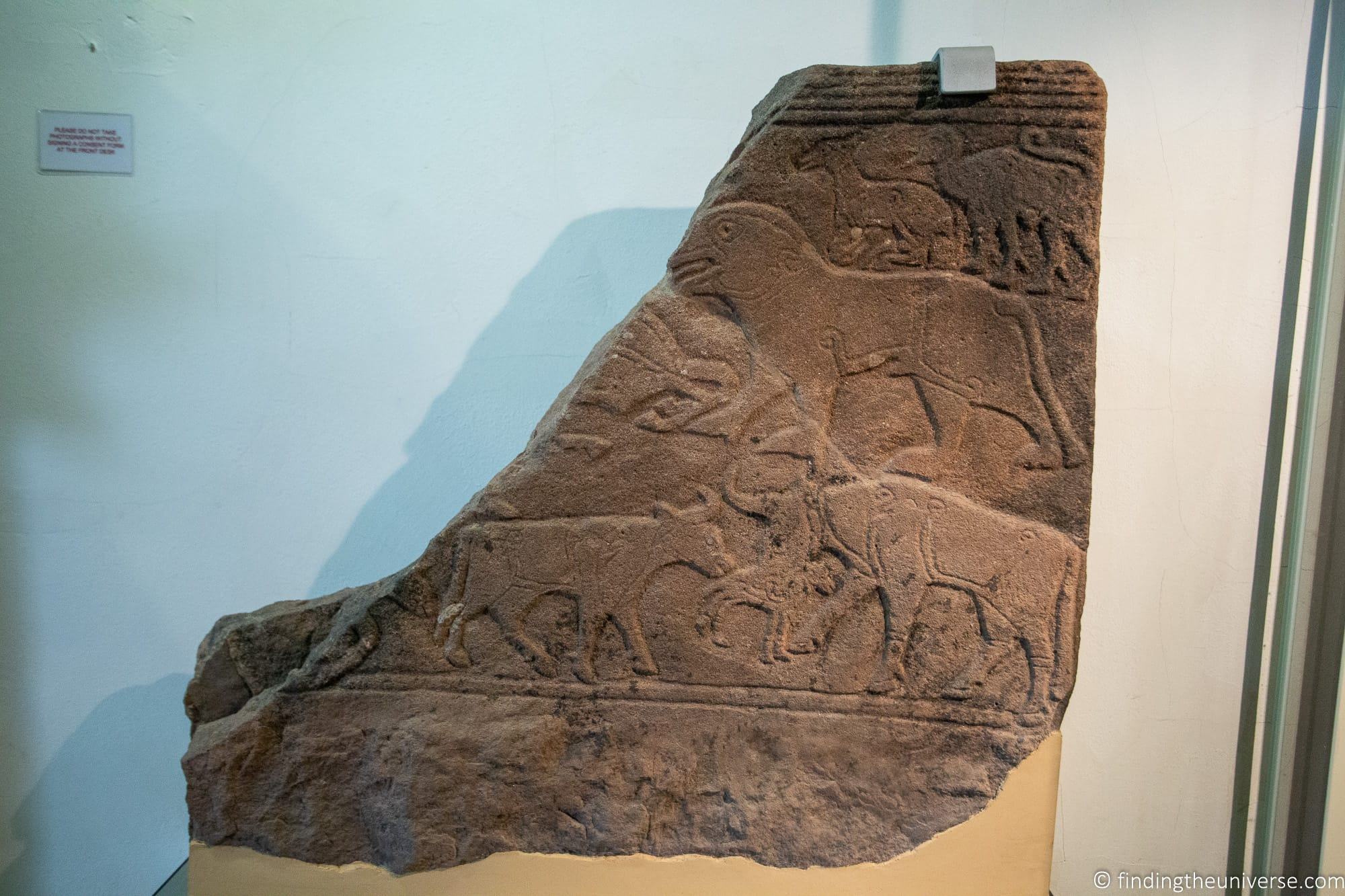 Eat Out
As the largest city in the north of Scotland, Inverness has the widest choice of eateries in this part of the world. We've enjoyed dining at a number of locations across Inverness, with the restaurant at Rocpool Reserve a particular favourite.
There are loads of options to choose from though, from Scottish influenced European dining at the Mustard Seed, to pub food at the Castle Tavern, to more exotic options like Indian, Thai, and Chinese.
Our only suggestion is to ensure you book in advance. Many of the more popular dining venues book up well in advance, especially if you are visiting over a weekend or during the busier summer season.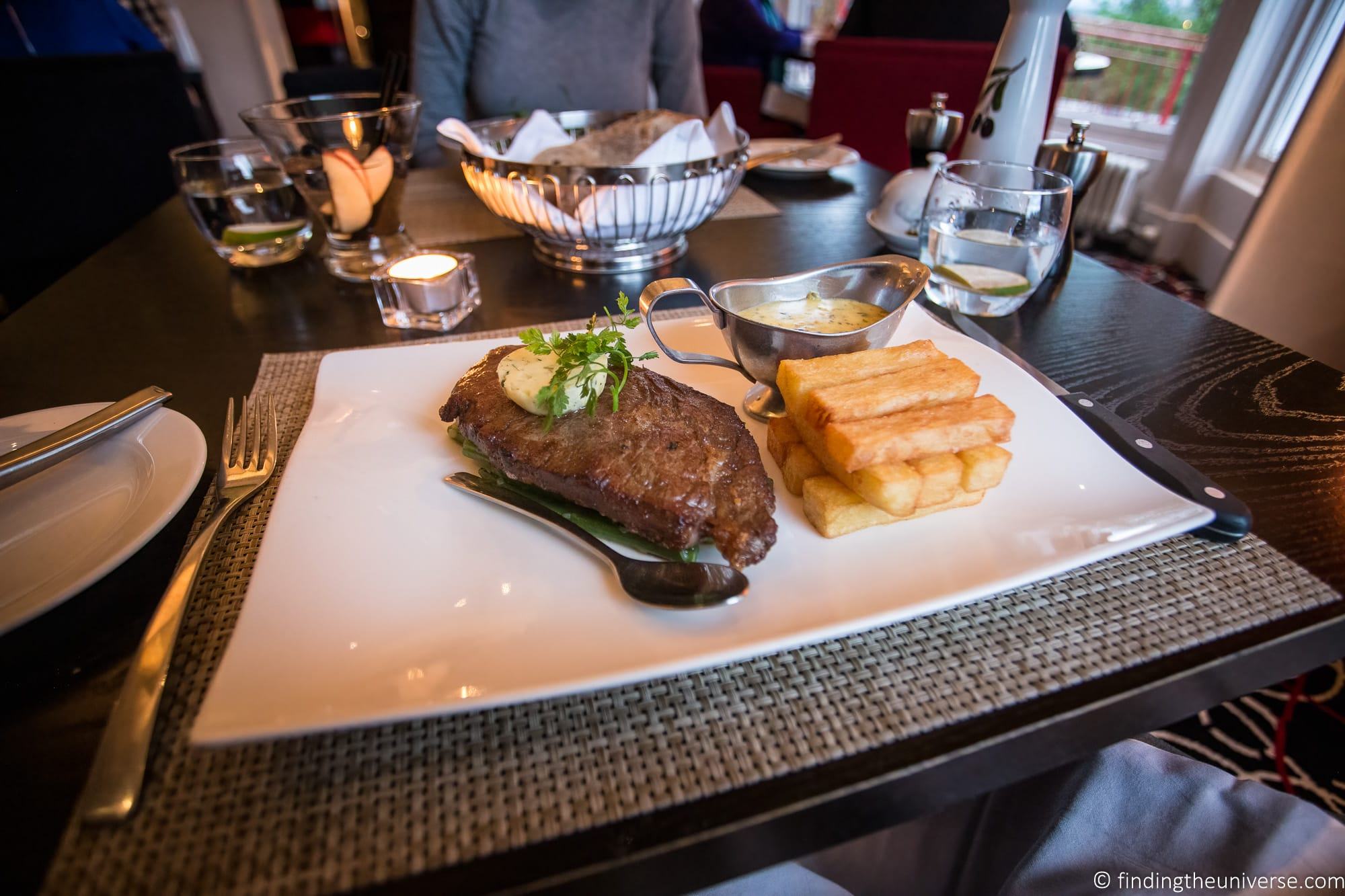 Loch Ness
We're now going to head outside Inverness, and go through a few of our favourite things to do near Inverness. These can all be reached either as part of a day trip, by car, and in most cases, by public transport. We also have more ideas as part of our guide to the best day trips from Inverness.
First on the list, Loch Ness. The city of Inverness is called Inbhir Nis in Scottish Gaelic, which translates to mouth of the river Ness. This river connects the Loch with the sea, and forms a part of Scotland's Great Glen, a 62 mile long glen that links Fort William to Inverness.
Loch Ness is arguably the most famous loch (the Scottish word for lake) in Scotland. It's the largest body of fresh water in the UK by volume, and is also home to one of the world's most famous cryptozoological creatures, the Loch Ness Monster. You'll also find the popular ruined Urquhart Castle alongside the lake.
There's lots to see and do around Loch Ness, from taking a cruise through to exploring an old castle. You can see our complete guide to things to do in Loch Ness for more inspiration.
Loch Ness is just 8 miles from Inverness by road, and can be reached by car or a convenient hop on hop off bus.
We can also recommend this excellent tour of Loch Ness with Rabbie's (an Edinburgh based tour company), which we have taken and enjoyed. The tour circles Loch Ness so includes the highlights plus a few lesser known stops.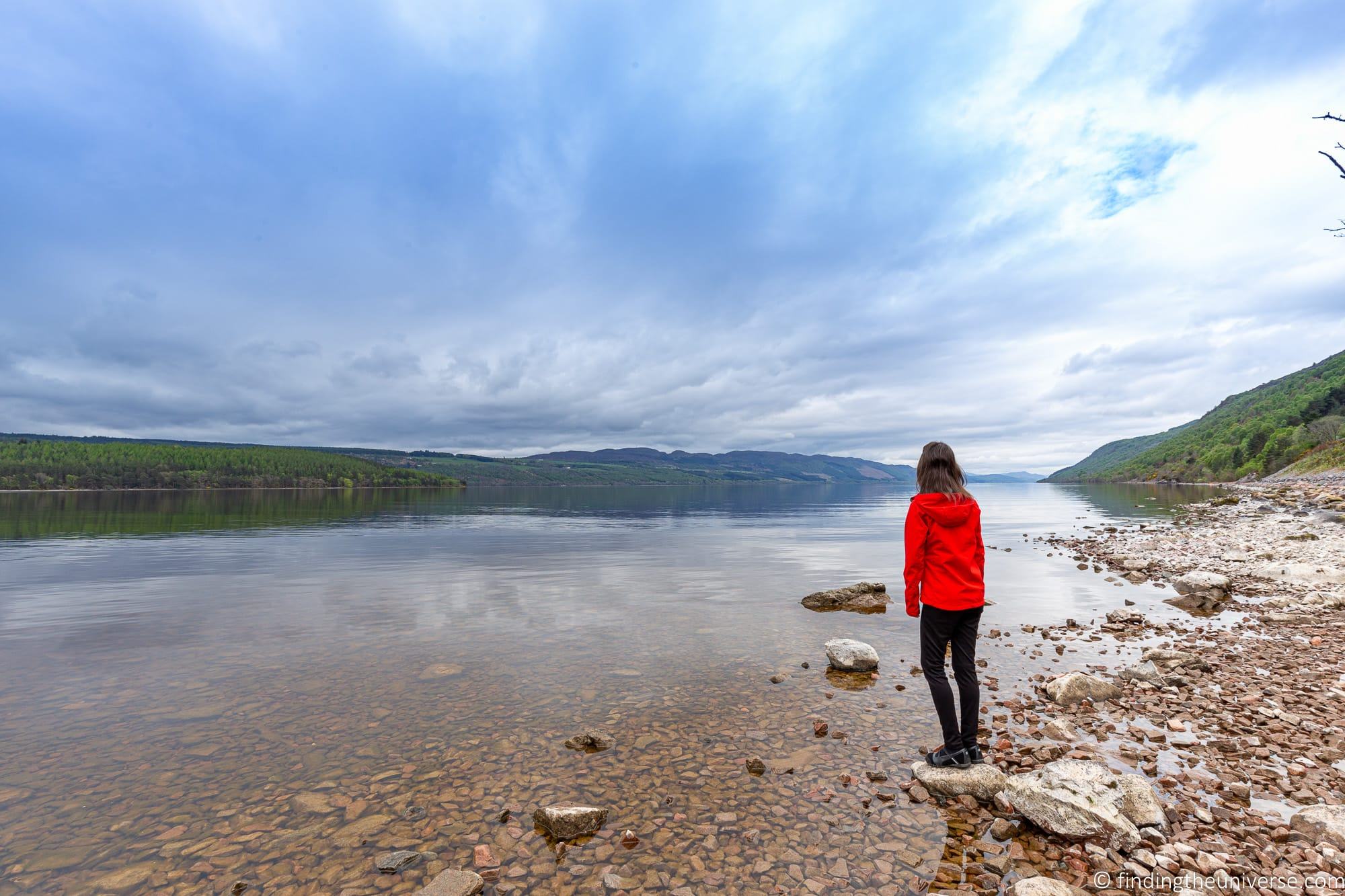 Culloden Battlefield
The Battle of Culloden, fought on 16th April 1746, was the last large scale battle to take place on British soil. Fought between the Jacobite army under the command of Bonnie Prince Charlie, and British troops under the command of the Duke of Cumberland, it sounded the death knell for the Jacobite uprising and a major shift in power in the Scottish highlands.
The battlefield itself is found just 6 miles east of Inverness, and so is easy to visit from the city. There are two main things you can do here. First, you can wander the battlefield itself. Various markers are laid out depicting the locations of the different forces, and there are also a number of memorial stones in memory of those who fell.
There's also an excellent on-site visitor centre operated by the National Trust for Scotland. This will walk you through the events leading up to the battle, as well as take you through the battle itself. This is done via a series of exhibits, which include an immersive 360 degree theatre experience.
We can highly recommend taking the time to visit the visitor centre prior to going on the battlefield, as it lends a lot of context to what you are seeing. There is limited information outside on the battlefield itself.
You can visit the battlefield itself for free. There's a charge for the visitor centre experience, which we highly recommend. This is free for National Trust members. You can see more on the official website here.
You can easily reach Culloden by both car and public transport from Inverness. It's also included on a number of tours from Inverness, such as this one.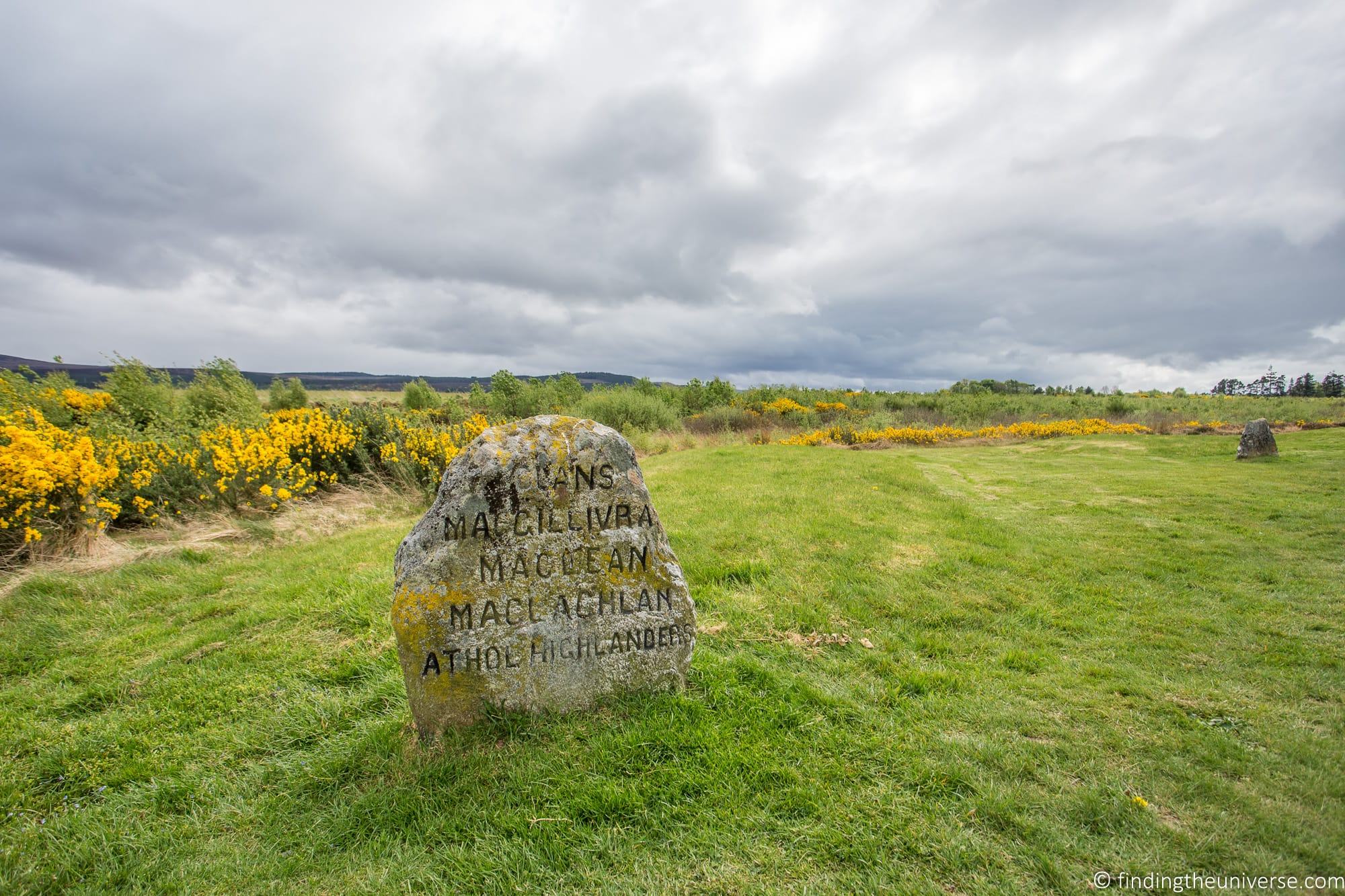 Fort George
After the battle of Culloden, the British government was keen to further assert its control over northern Scotland. One of the ways it did this was by constructing military outposts, with the largest and most impressive of these being Fort George.
This still exists today as an active army barracks, and it can also be visited as an easy trip from Inverness. It's just 11 miles to the east of the city, in a commanding location overlooking the Moray Firth.
The site is massive in scale, featuring walls up to twelve metres in height which surround a series of uniform yet picturesque barrack buildings. You learn about the history of the fort in the Highlanders Museum, visit the magazine room, historical barracks, chapel, and other areas, and have a chance to walk the ramparts. There is also the chance to potentially spot dolphins from the ramparts.
Fort George is open to the public, and is managed by Historic Scotland. It's free for Historic Scotland members, otherwise you'll need to pay an entry fee. You can see opening times and prices on the official site here.
From Inverness the best way to reach Fort George is by car or by taking a tour like this. You could also take a taxi. There is no direct public transport to the Fort that we are aware of.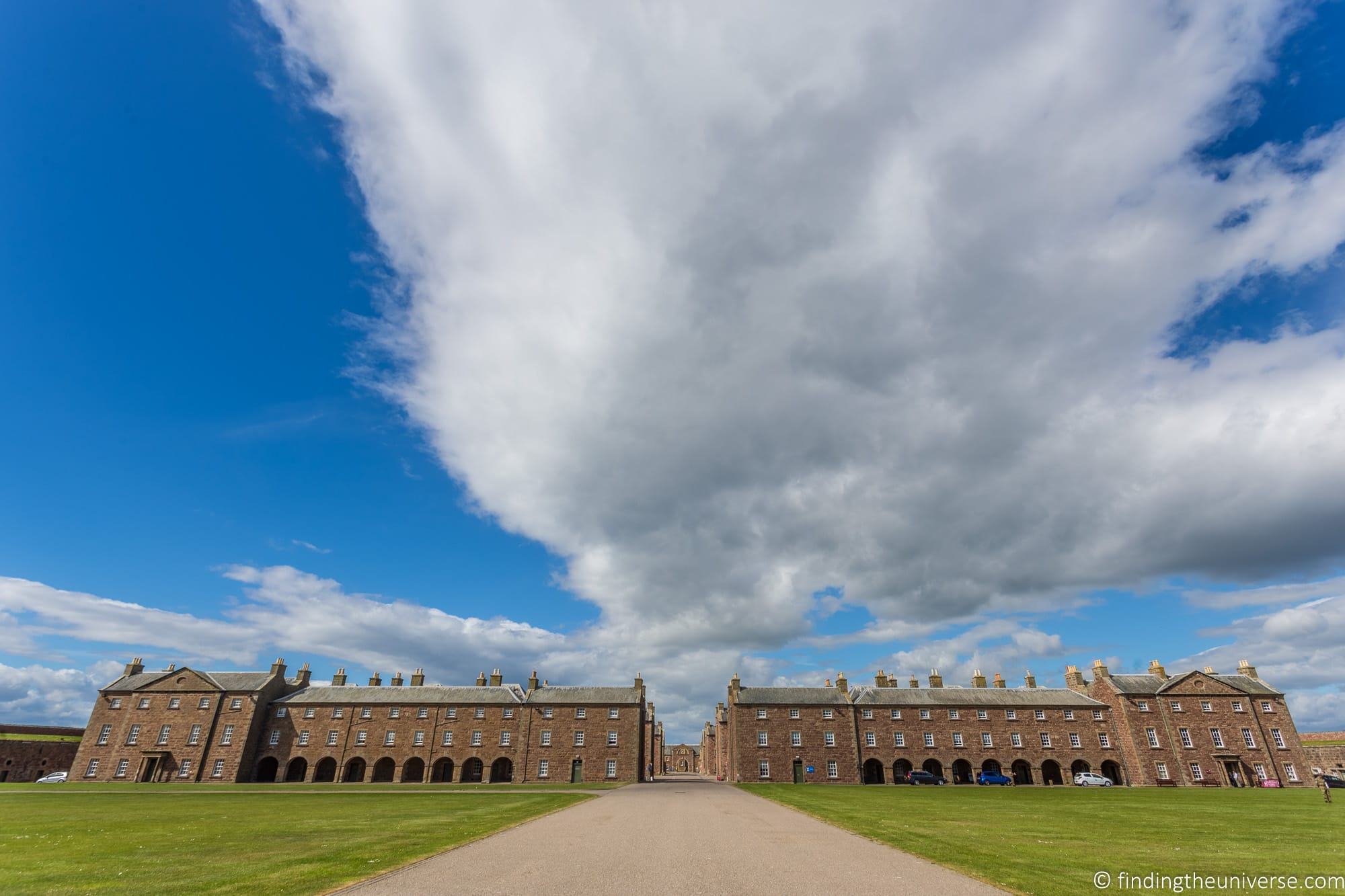 The Black Isle
About ten minutes drive north of Inverness is a peninsula known as the Black Isle. It's actually not an island, nor is it black, however naming aside, it is definitely worth a day or so of your time.
There is a lot to see and do on the Black Isle. From dolphin watching at Chanonry Point to a brewery, distillery and even waterfalls, it's not hard to fill a day exploring.
You can see more in our guide to the Black Isle, which has lots of tips and suggestions for spending a day here.
You can easily reach the Black Isle by car. Local buses operated by Stagecoach also operate services from Inverness to various locations across the Black Isle.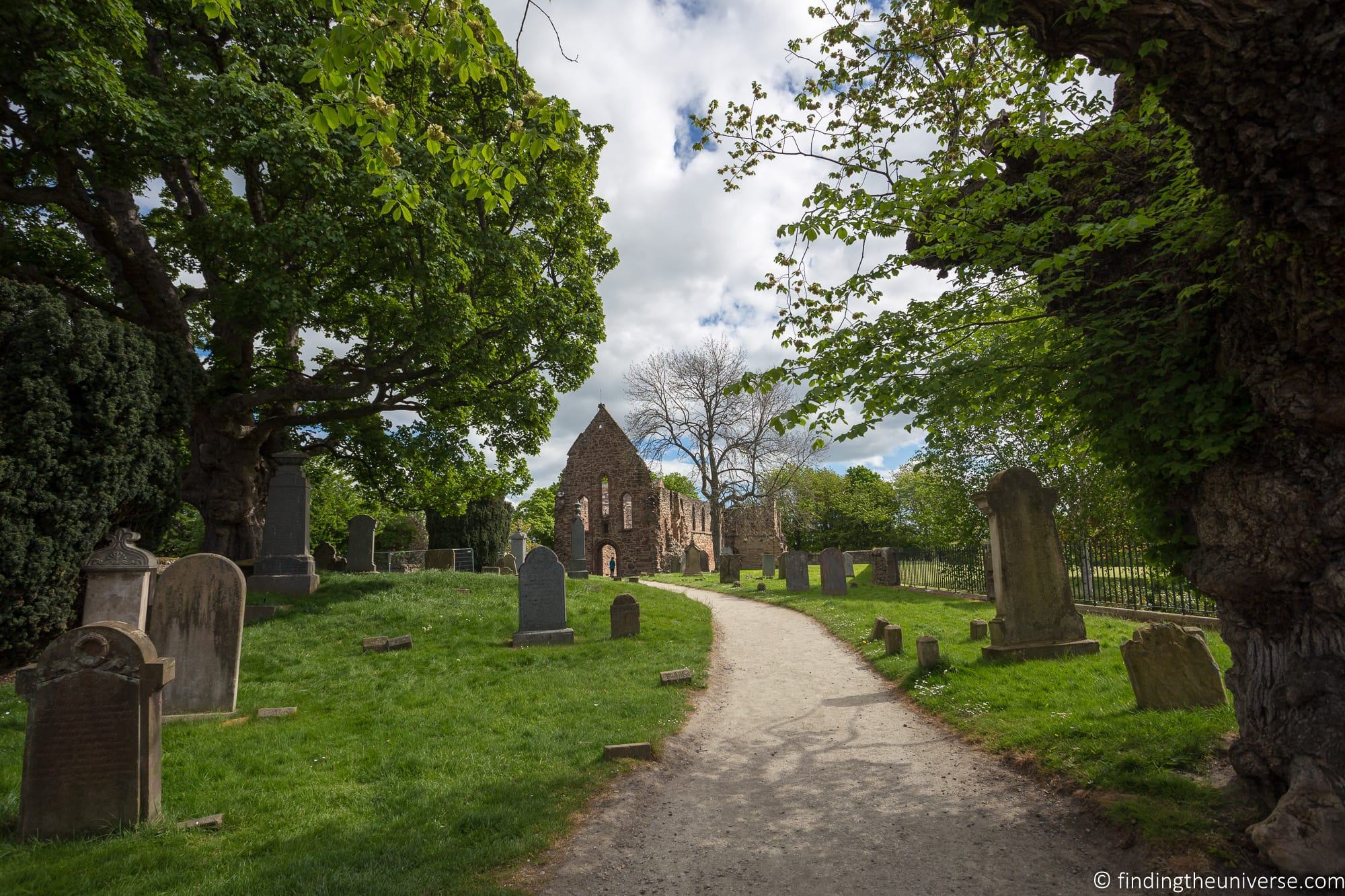 Visit a Whisky Distillery
Many visitors to Scotland want to visit a working whisky distillery. These are an excellent place to learn all about how this popular beverage is produced, as well as have a taste of it.
Although there are many places where you can buy and taste all the local whiskies in Inverness, there are no whisky distilleries located in the city. But there are a few distilleries within easy driving distance of the city.
The closest whisky distilleries to Inverness are the Glen Ord distillery, the Tomatin Distillery, and the Dalmore distillery. Inverness is also around an hours drive from the Speyside area, which is famous for producing some of the world's most well known single malt.
You can drive to these distilleries of course, but our suggested option for visiting a whisky distillery in Scotland is to take a guided tour. These will let someone else handle the driving, so you can enjoy the tours and sampling.
There are a number of whisky distillery tours departing from Inverness, such as this full day tour which visits the Speyside whisky distillery region, or this tour which includes Glen Ord and the Dalmore distilleries amongst others. You can also take a private whisky tour like this.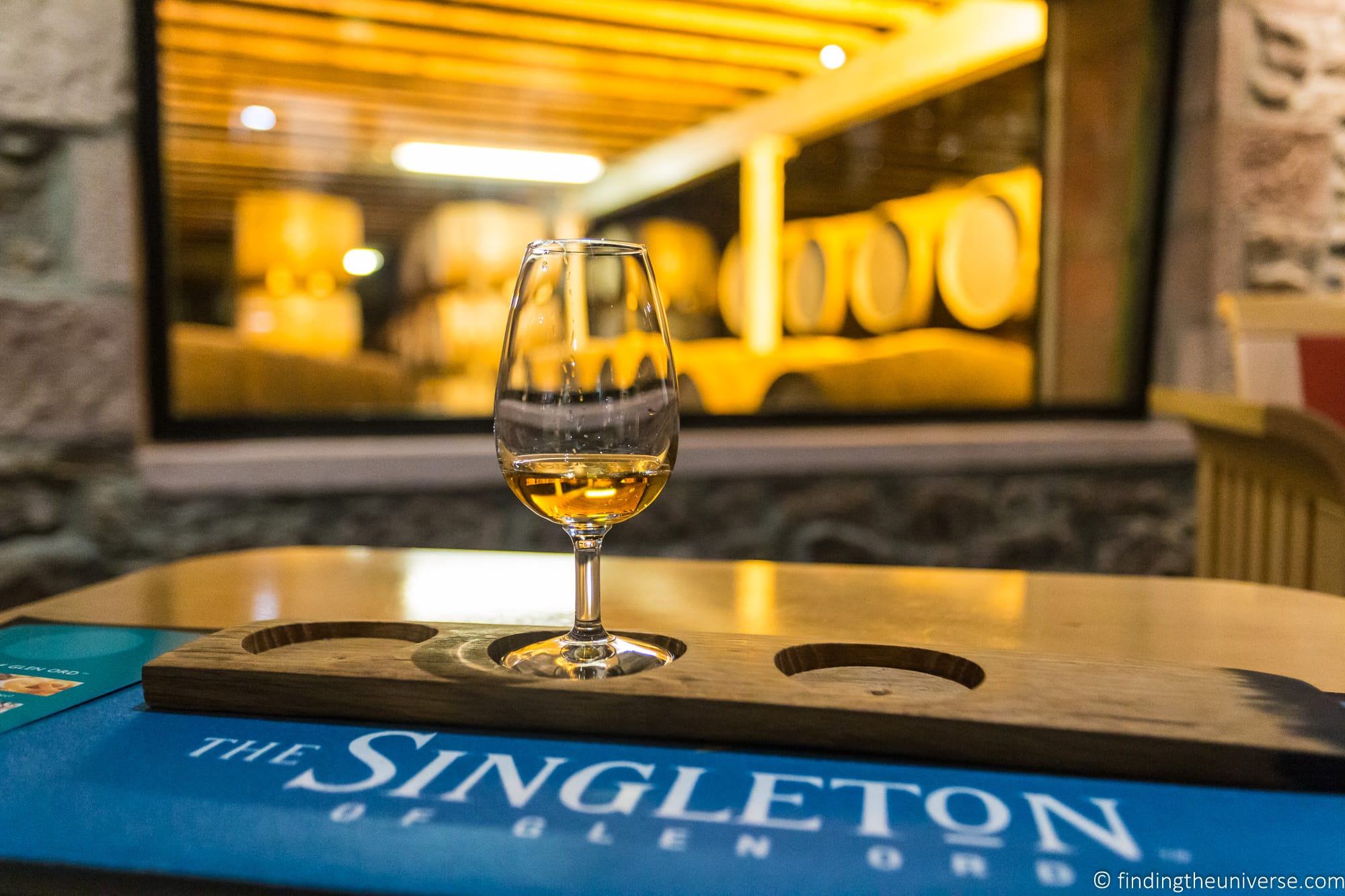 Cawdor Castle
A half hour drive east of Inverness (or an hour by public transport), Cawdor Castle and Gardens dates from at least 1454, although some portions of the castle may be even older than that.
The castle has been in the Campbell family since the 16th century, and is still home to members of Clan Campbell.
The castle and its grounds are open to the public. It's particularly known for its gardens, of which it has three, the Walled Garden, the Flower Garden and the Wild Garden. You can also visit many of the main rooms of the castle.
You can see opening times and prices for Cawdor Castle on the official website here.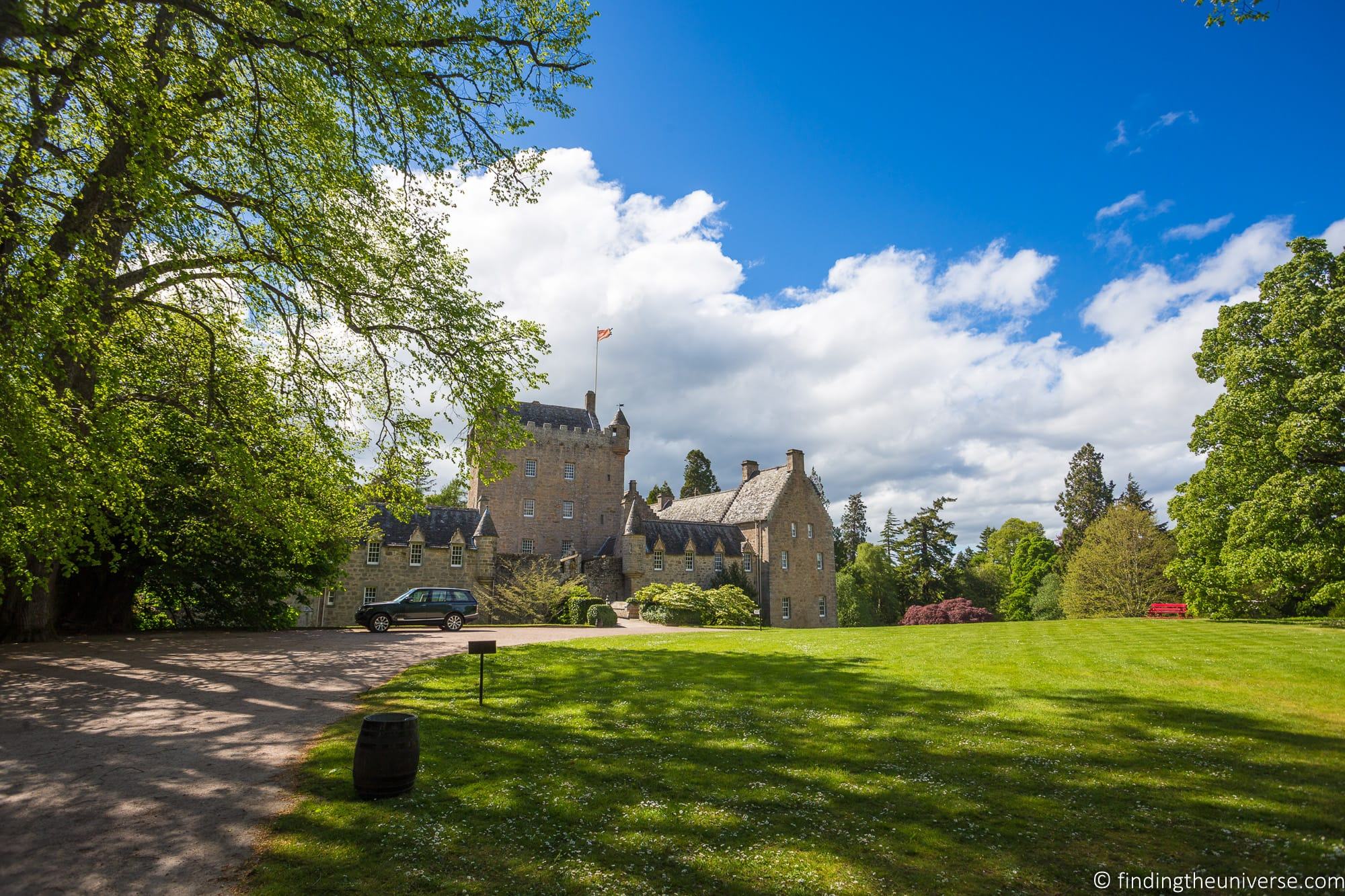 That sums up our favourite things to do in and around Inverness. Now we'll go through some practicalities to help you plan your Inverness visit.
How to Get to Inverness
Inverness is a very well-connected city which is easy to reach from the rest of the UK. By car it's around a three-hour drive from both Edinburgh and Glasgow.
There are also good long distance coach connections to the city, with routes serving cities including London, Leeds, Newcastle, Aberdeen and more. You can check bus times and prices at megabus.com.
If you'd prefer to fly, Inverness also has an international airport. This offers direct flights to UK cities including London, Manchester and Bristol, as well as international destinations including Dublin and Amsterdam. Find our more here.
For train journeys, Inverness has a central train station with excellent links to the rest of the UK. This has direct services to cities including Glasgow and Edinburgh which are around 3.5 hours away, as well as a number of other stations around Scotland and the wider UK. See prices and book train tickets here.
You can also catch an overnight sleeper train direct from London, the Caledonian Sleeper. You can board in London in the evening and get up in Inverness the following day. Read our experience taking it from London to Edinburgh here, and check prices and book online here.
How to Get Around Inverness
Inverness is a very compact city and you can reach the majority of city centre attractions on foot very easily. For the attractions a little further out, many of them can be reached by public transport or on the Hop on Hop off bus.
If you're looking to take more of a day out from the city centre, see our guide to day trips from Inverness which has tips on transport as well as some suggested tours.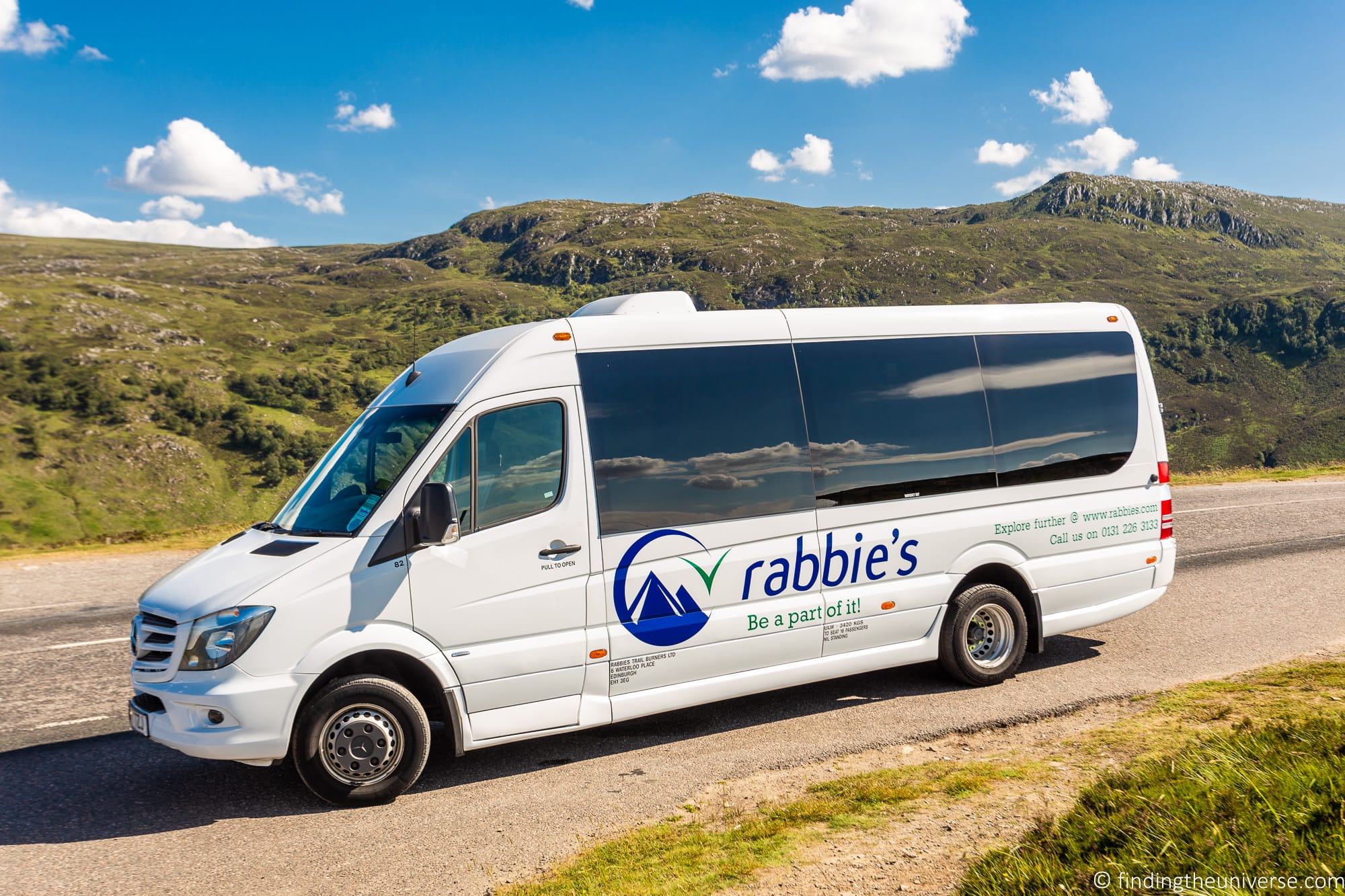 Where to Stay in Inverness
As the largest city in the Scottish Highlands, Inverness has a wide variety of accommodation options across a variety of price points.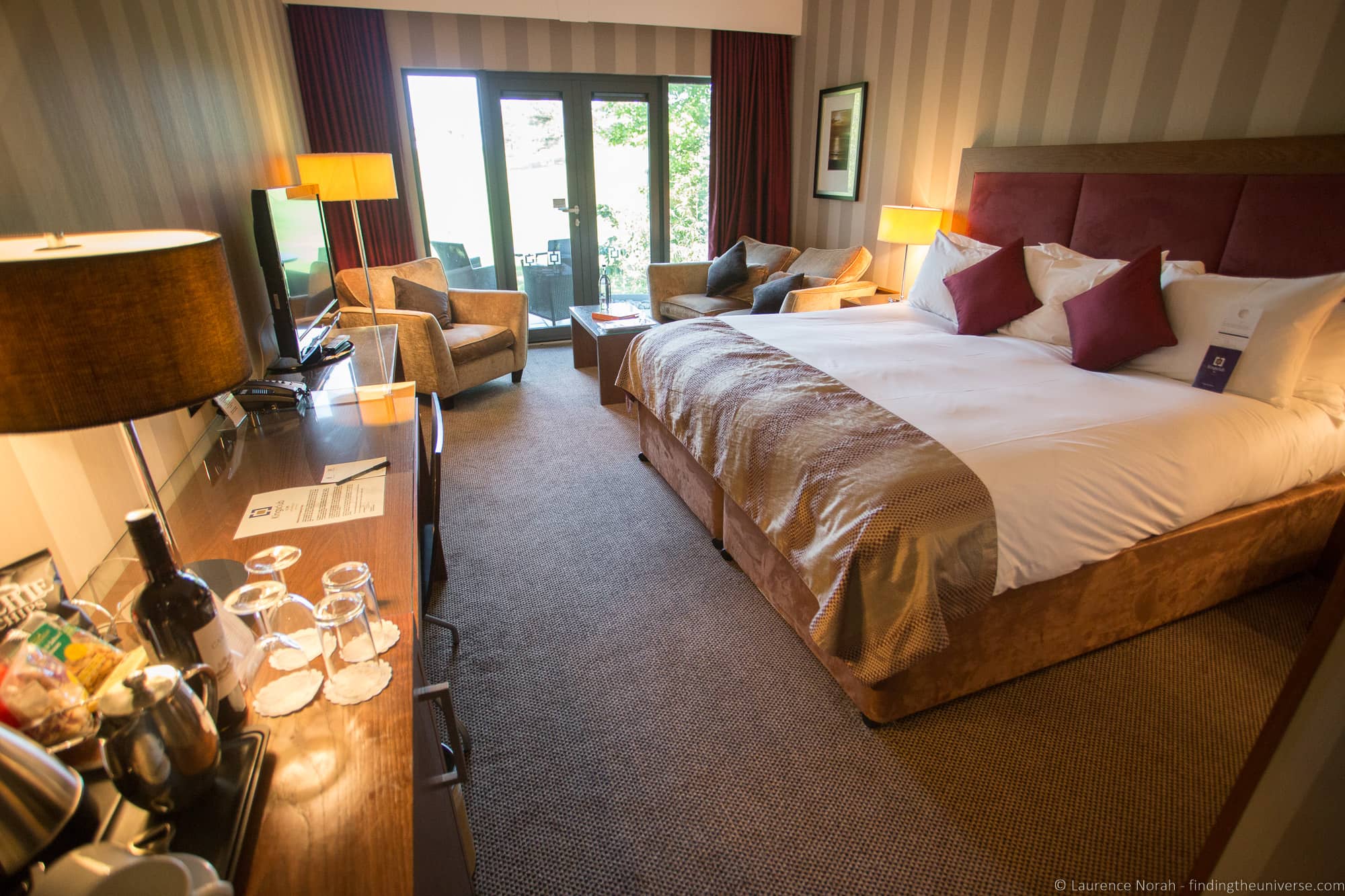 We have stayed at a number of properties on various trips to Inverness, including hotels, a Scottish mansion, B&B's, and apartment rentals, and have generally been impressed by the variety and quality of accommodation on offer.
Here are some ideas for your stay across a variety of budget options.
We usually use and recommend Booking.com for accommodation when travelling in the UK, we find they have the best choice of properties, from hotels to apartments, and it's easy to filter by what you want. See all their listings for Inverness here.
Further Reading
And that sums up our guide to our favourite things to do in Inverness! Before you go, we wanted to share a few of our other guides to help you plan your trip to Scotland and the wider UK, as well as some third party resources we think you'll find useful.
And that's it! As always, if you have any questions or feedback, just let us know in the comments below!