As long time visitors to the blog will know, I love visiting filming locations. In New Zealand, I found my favourite Lord of the Rings filming locations, and I always enjoy seeing the real world locations that are transformed for big screen adventures.
Jess and I are also fans of Harry Potter. Jess has already written the definitive guide to Harry Potter locations in Edinburgh, and on a recent trip to London we decided we should do the same for London, and put together a definitive list of Harry Potter London locations. Unlike Edinburgh though, London was actually used as a filming location for many of the scenes from the Harry Potter movies, so you can visit actual sights that appear in the movies. Which is pretty cool.
Before reading further, be aware that this post does contain some minor spoilers for the movies and books. So if you've somehow not read the books or watched the films, now would be a good time to catch up. Otherwise, let's wave our wands and get on with all our favourite:
Harry Potter Locations in London
1. London Zoo – Reptile House
In the heart of Regent's Park, a little way north of central London, is London Zoo – the world's oldest scientific zoo. But you're not here for history – you're here to know what the Harry Potter connection is.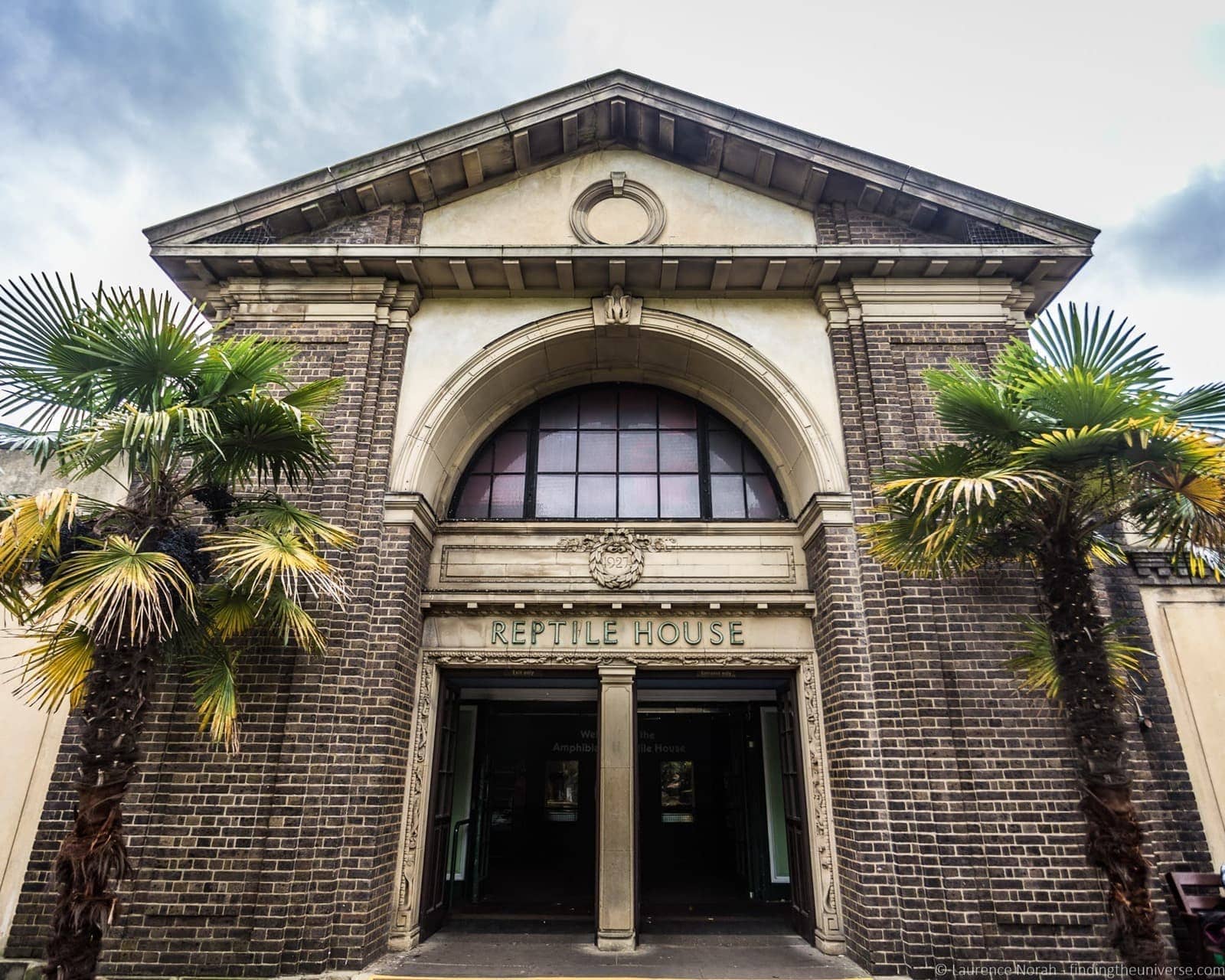 Well, of course, it was in the Reptile House at London Zoo that Harry sets a Burmese python free in Harry Potter and the Philosopher's Stone. This scene was filmed on location in the Reptile House, and the actual enclosure used is home to the zoo's black mamba. Which you probably don't want to try and set free. Note that whilst you do have to pay to get into London Zoo, you can get in for free if you have a London Pass.
2. Lambeth Bridge
Remember when Harry Potter takes the awesome triple decker night bus in Harry Potter and the Prisoner of Azkaban? As well as handy features that you don't get on other London buses, including beds, candles, instant hails and super-fast speeds, the Knight Bus is also able to compress itself so as to avoid muggle traffic.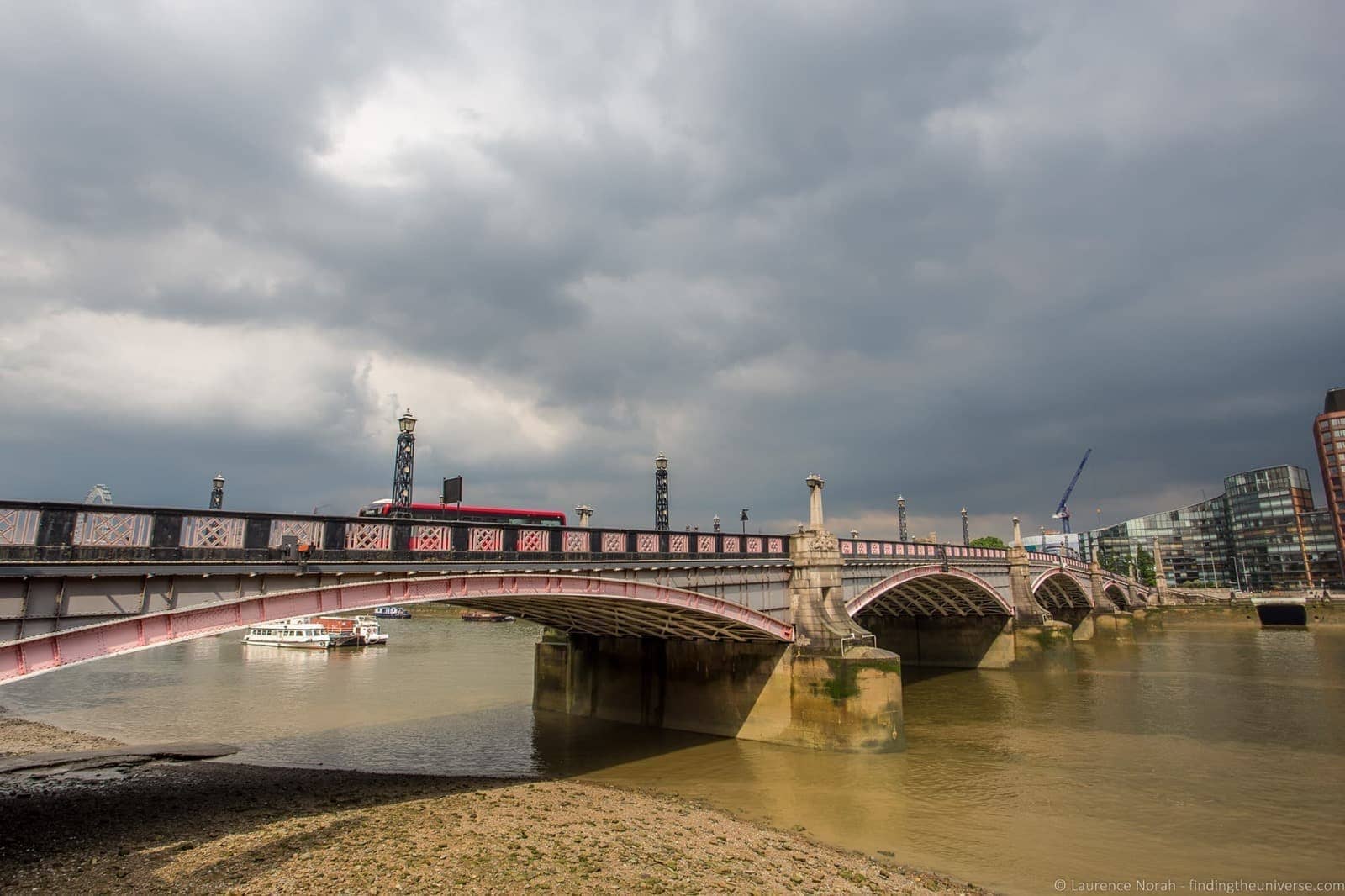 In one notable scene, the Knight Bus squeezes itself between two standard double decker buses. And this scene takes place on Lambeth Bridge, which is the bridge upstream from Westminster Bridge.
3. Leadenhall Market
Whilst much of the Diagon Alley scenes were shot in a studio, a number of real life London locations were used that you can visit. The first of these was Leadenhall market, a beautiful old covered market in the City of London, which actually dates from the 14th century, making it one of the oldest markets in the city.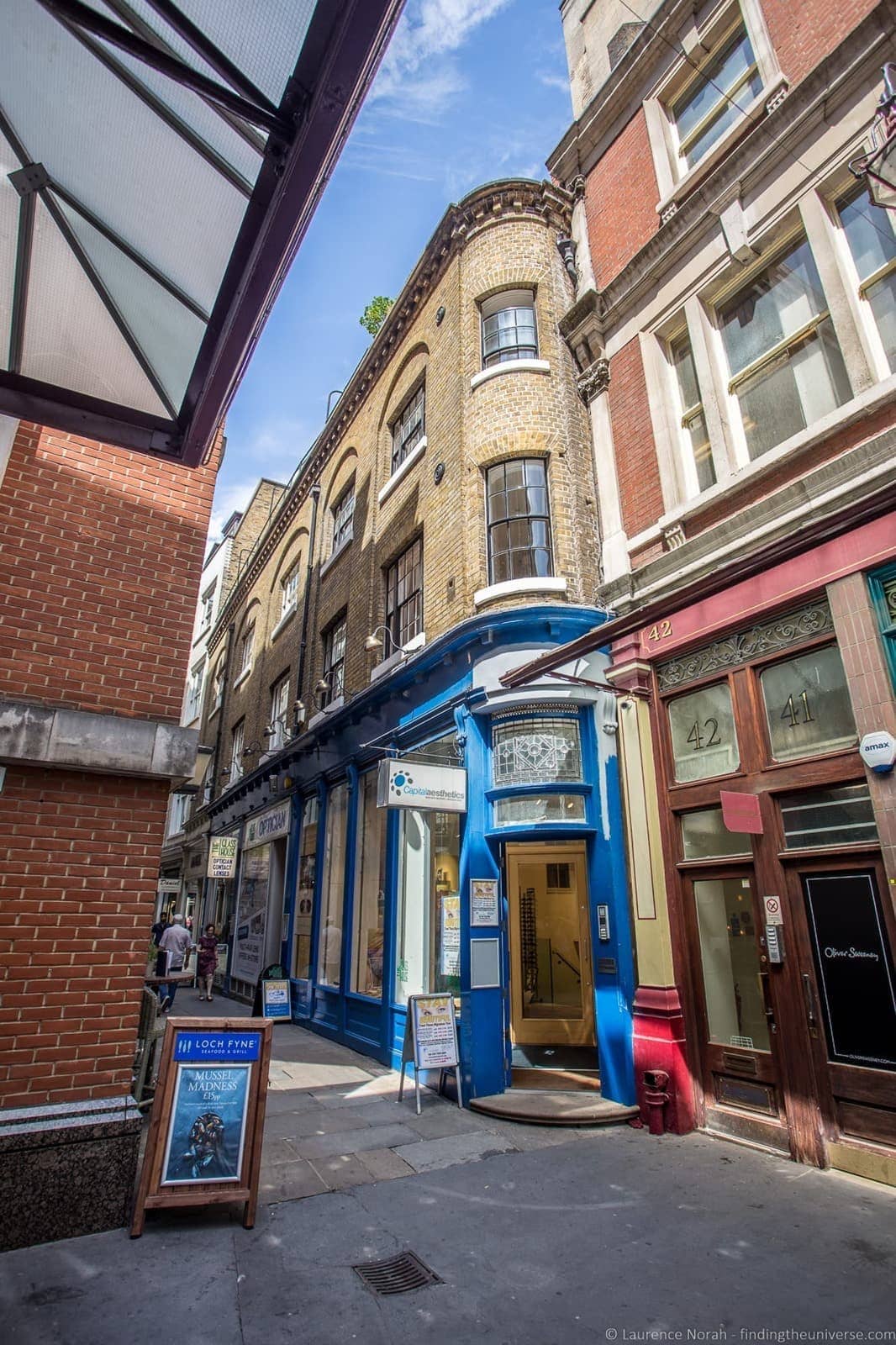 Leadenhall Market was used as the entrance to the Leaky Cauldron in Harry Potter and the Philosopher's Stone. More specifically, the door to an opticians shop in Bulls Head passage was used as the Leaky Cauldron entrance.
4. Borough Market
In Harry Potter and the Prisoner of Azkhaban, the entrance to the Leaky Cauldron moved from Leadenhall Market to Borough Market. Well, it is magical after all!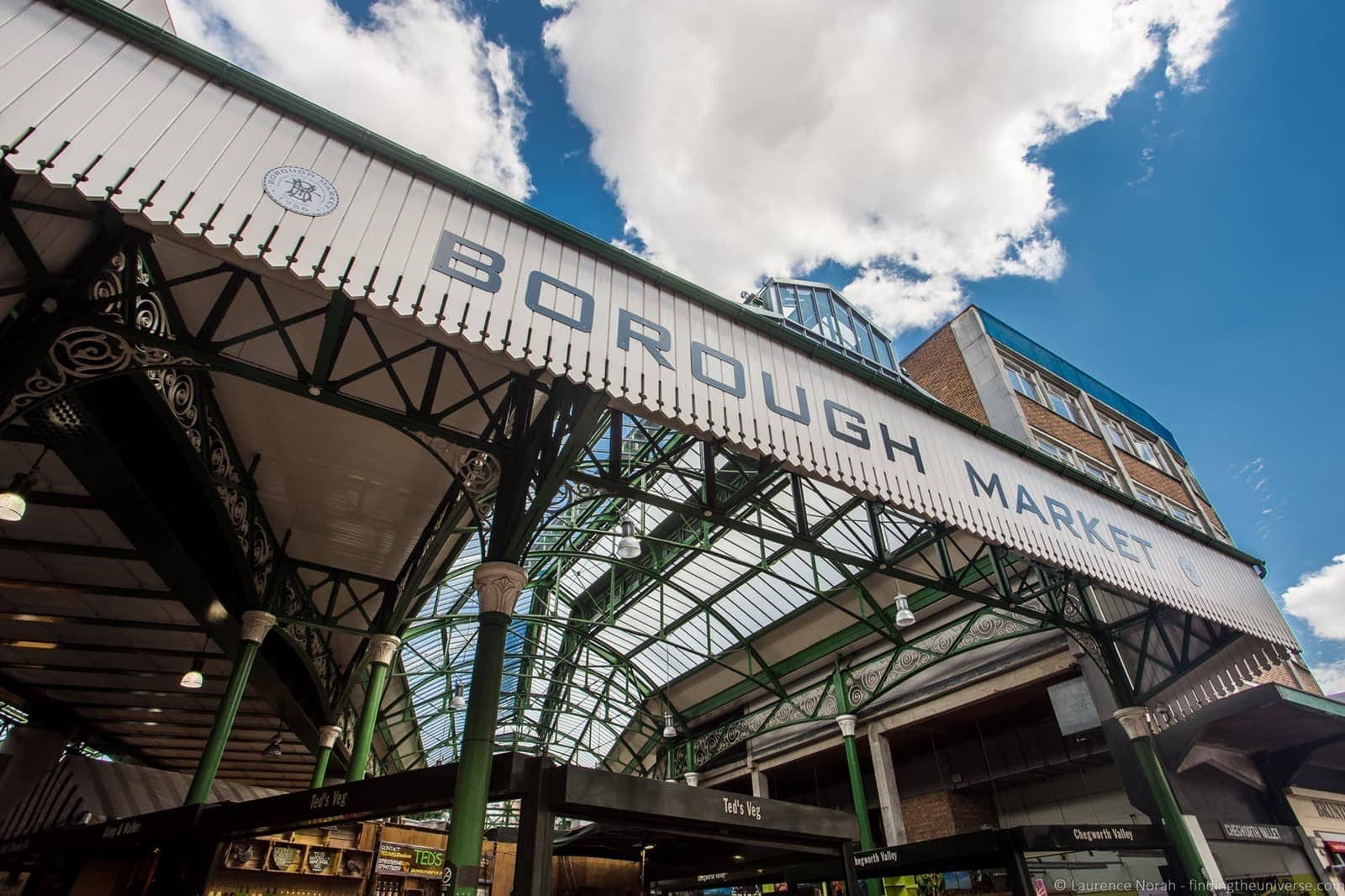 After his ride on the Knight Bus, Harry disembarks in Borough Market at the "Chez Michele" flower shop, and walks into the pub. The remainder of the scenes for the Leaky Cauldron were filmed on a set at the Warner Bros Studio. While you're at Borough Market though, pick up something to eat – there are lots of excellent food vendors here where you can get something to suit all palates!
5. Scotland Place
Whilst it is a bit tricky as a non-wizard to get into the Ministry of Magic, you can still visit the location in the films where magic wielders would enter this Ministry. This is found in Westminster, snuggled up against real-life government buildings, which seems appropriate.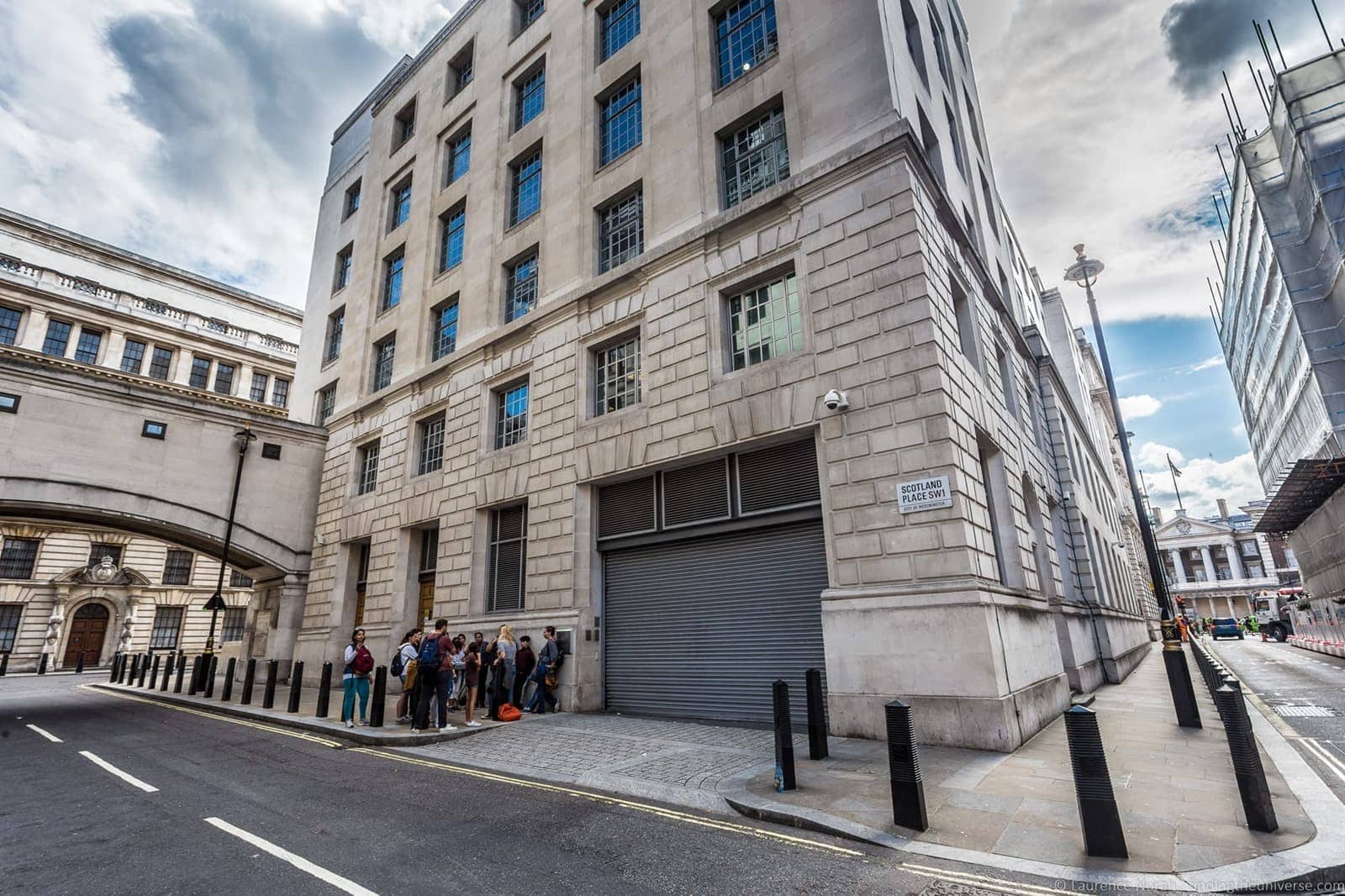 The location is the intersection of Scotland Place and New Scotland Yard. In the movie Harry Potter and the Half Blood Prince, Harry and Mr Weasley enter a phone box which serves as the entrance to the Ministry of Magic. Unfortunately, this phone box was just a prop and never existed at this location. Still, you can imagine it being there.
6. Australia House
Gringotts! Who wouldn't want to visit a goblin run wizard bank with vaults guarded by a dragon? Well, sadly, that's not quite possible. As it is, you can take a look at the building that was used for Gringotts – the grand Australia House, which sits on the Strand and was where the interior scenes of Gringotts were filmed.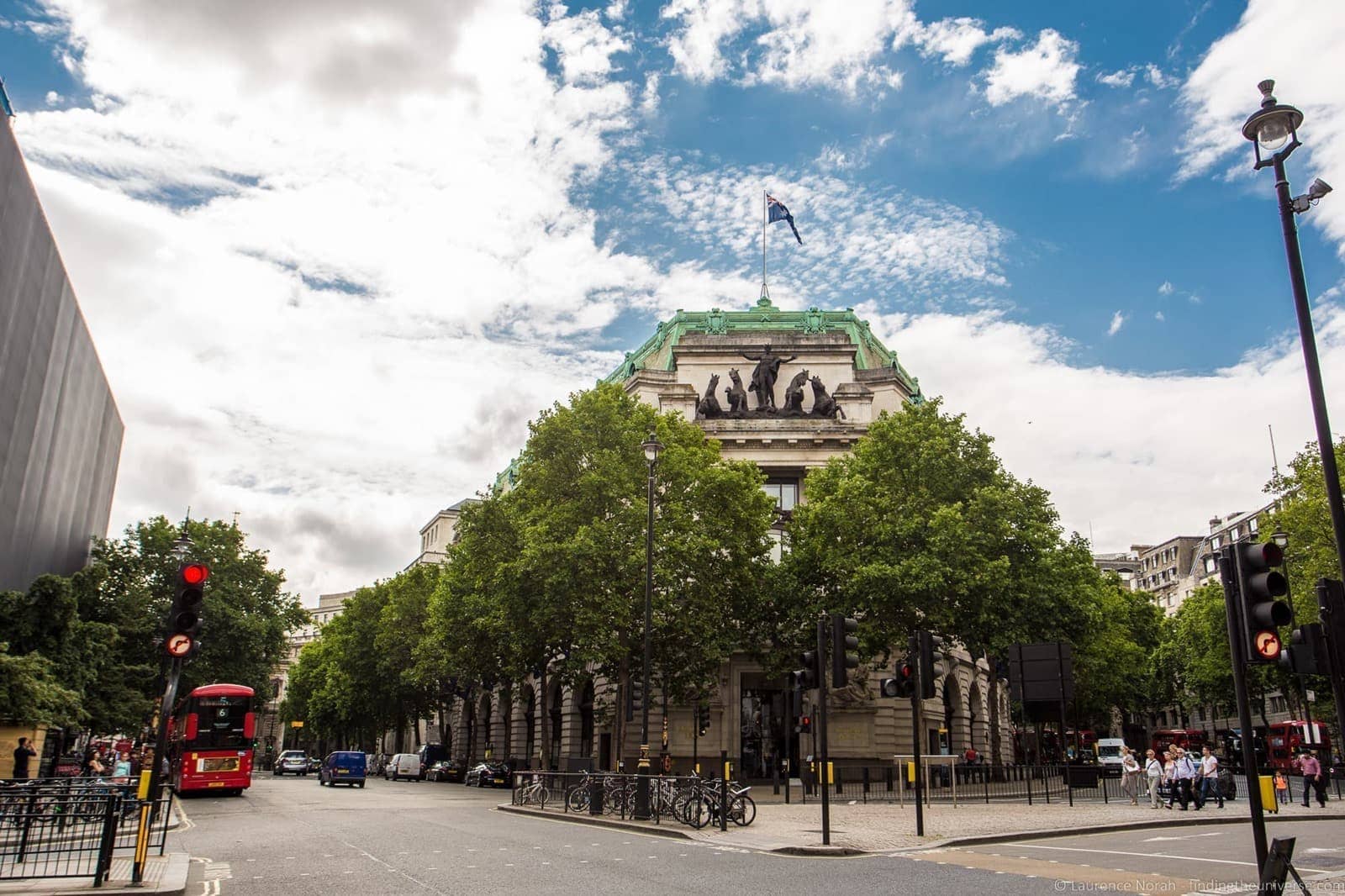 Australia House, as the name hints, is home to the Australian Embassy, and unfortunately you can't actually go inside. Still, you can look at it from the outside and know that just beyond the doors is a magical world of marble, chandeliers and goblins, which Harry visits in a number of movies, including Harry Potter and the Philosopher's Stone, and in the dramatic scenes in Harry Potter and the Deathly Hallows Part 2.
7. Westminster Tube
In Harry Potter and the Order of the Phoenix, Harry and Mr. Weasley travel through Westminster tube station, with Mr. Weasley getting somewhat confounded by the Muggle ticket barriers at the station.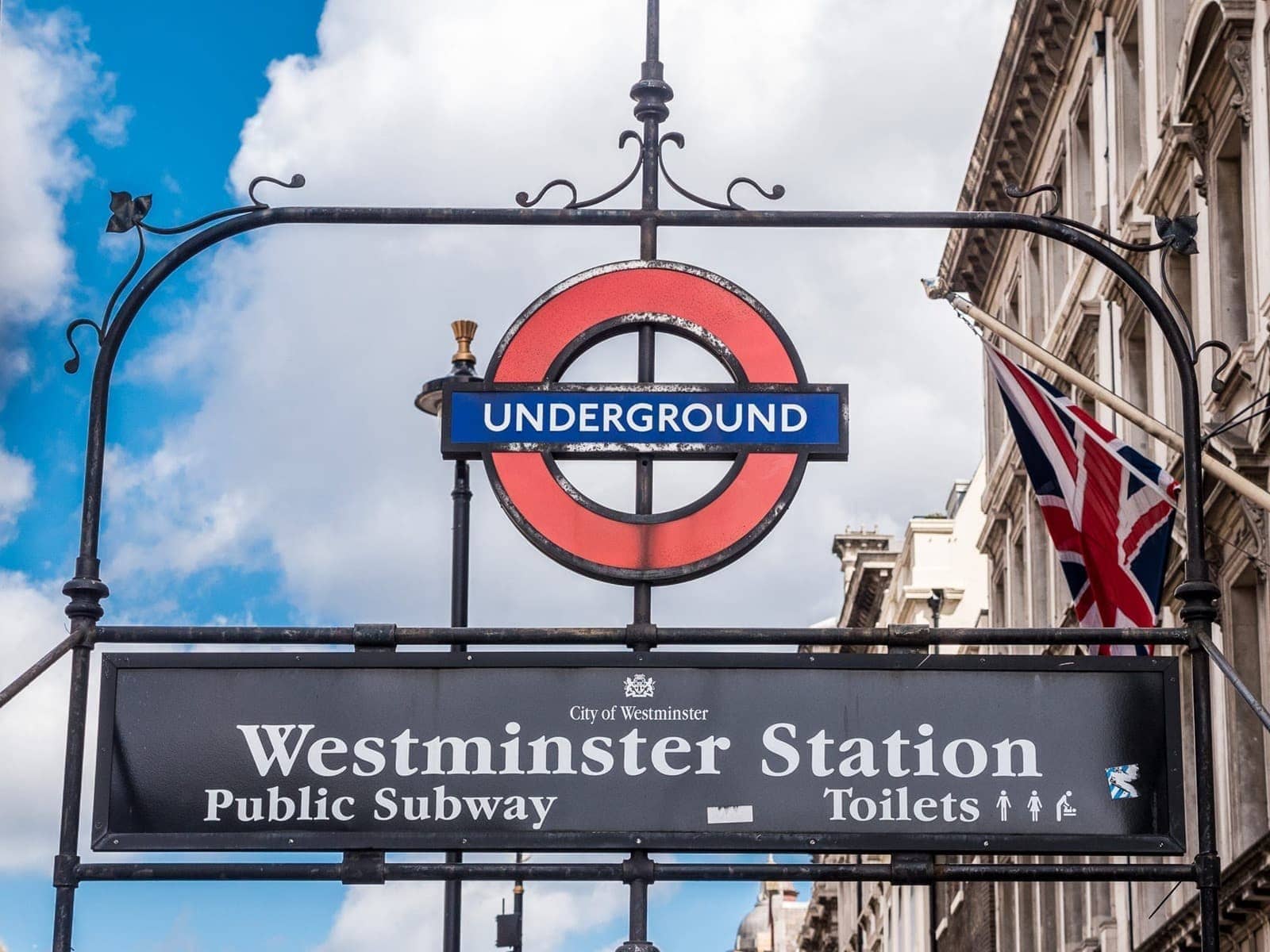 These scenes were filmed over a whole day at Westminster tube station, necessitating it being closed for the full day. Given how busy this station is, that must have caused quite the disruption!
8. The Millennium Bridge
The death eater chase sequence in Harry Potter and the Half Blood Prince was filmed across a great many London locations. Most memorable perhaps though is the sequence which has the Millennium Bridge being ripped apart and tossed into the river.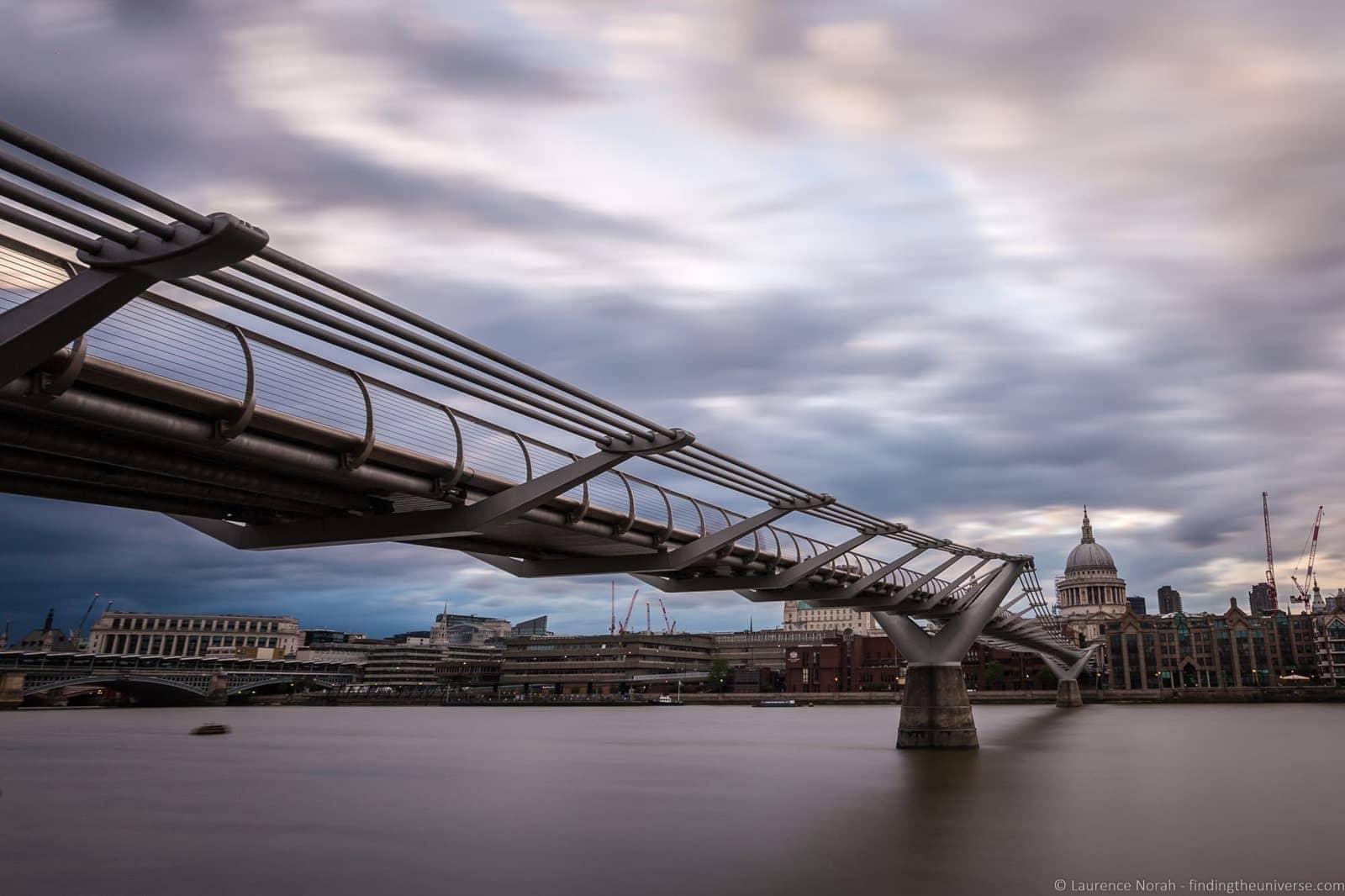 Thankfully, this was just a piece of movie magic, and the Millennium Bridge still stands, and it is a pedestrian footbridge which links St Paul's Cathedral with the Tate Modern Museum. Of course, when the books were written this bridge didn't actually exist, but given how nicely it implodes, we'll give them a pass for this artistic license.
9. Kings Cross
How do you get to Hogwarts? Why, you take a train from Platform 9 and 3/4 at Kings Cross station of course! The scenes from Harry Potter and the Philosopher's Stone and Harry Potter and the Chamber of Secrets were filmed on location at Kings Cross station, actually between platforms four and five.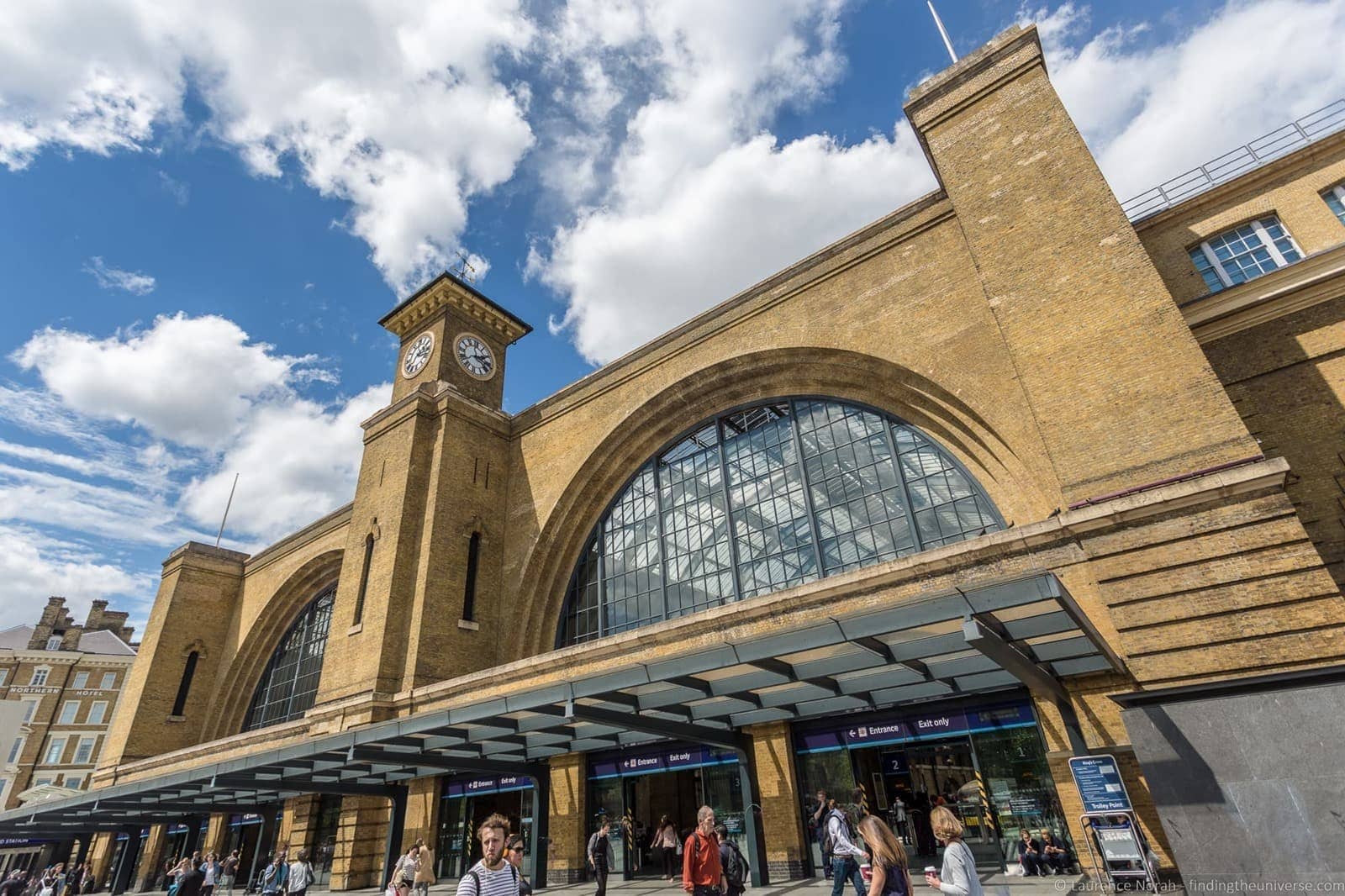 Of course, you'll struggle to actually find a real Platform 9 and 3/4 at the station today. For a long while there was a trolley located in the wall near platforms nine, however, as it became so popular, it was moved, and can now be found in the main concourse of Kings Cross station, next to a Harry Potter store.
You can have your photo taken pushing the trolley "through" the wall, although be aware that as this is probably the most famous Harry Potter location in London, queues can be lengthy! Lines can be 1 hour to 2 hours long to take a photo so be prepared.
Don't panic if you don't get your shot here though, if you happen to visit the Warner Bros Studio tour (see below), they have a row of trolleys stuck in walls, just ready for you to get the perfect photo!
10. St. Pancras
Those film makers are tricky folks. When Harry arrives at "Kings Cross" to catch the Hogwarts train, the exterior shots are actually of St. Pancras, which just happens to look a bit nicer.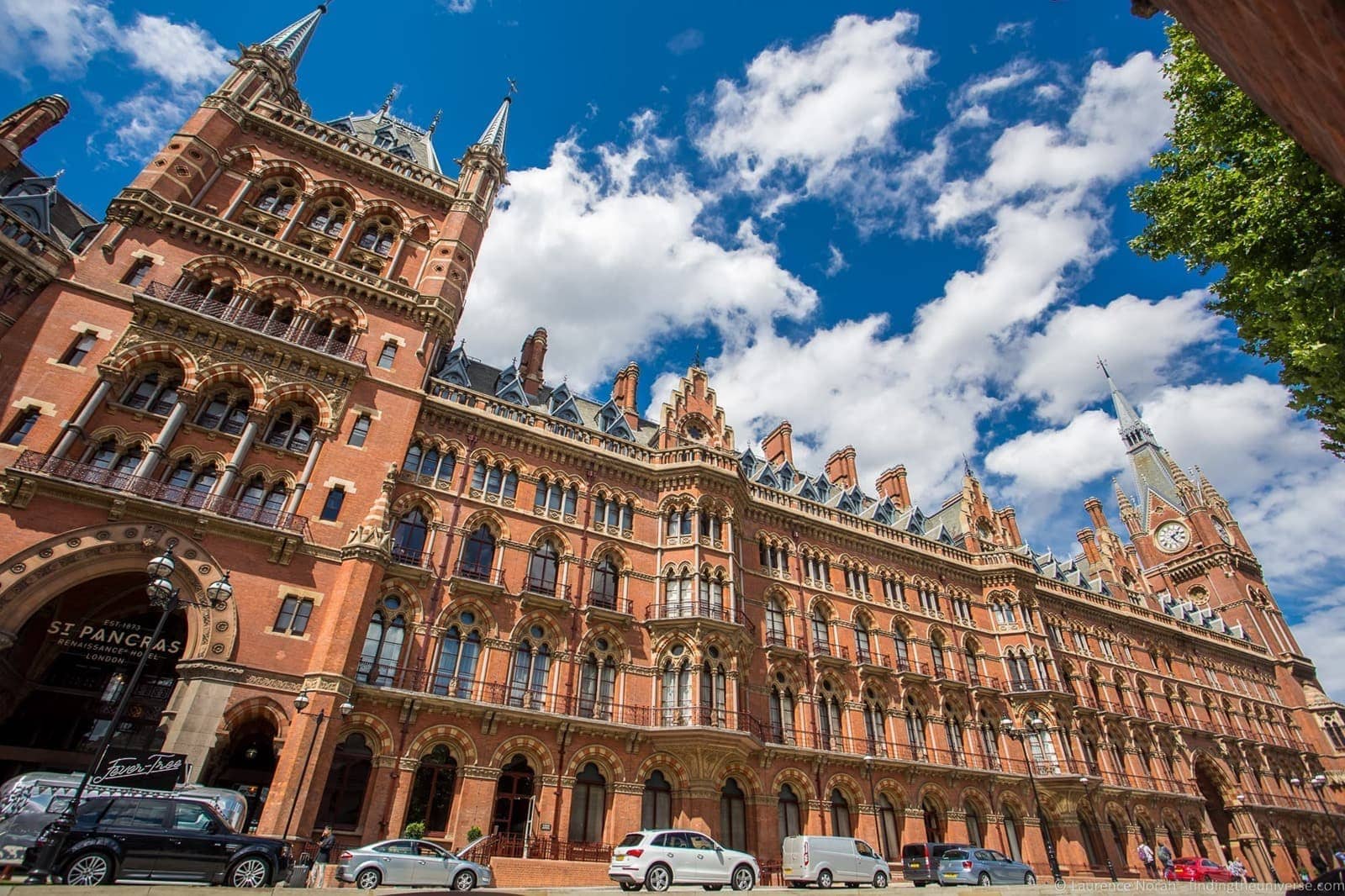 St. Pancras was also where the magical Ford Anglia takes to the skies in Harry Potter and the Chamber of Secrets. It's just next door to Kings Cross, so worth the wander across.
11. Claremont Square, Islington
Whilst you're in the Kings Cross area, you might want to take the ten minute walk up to Claremont Square.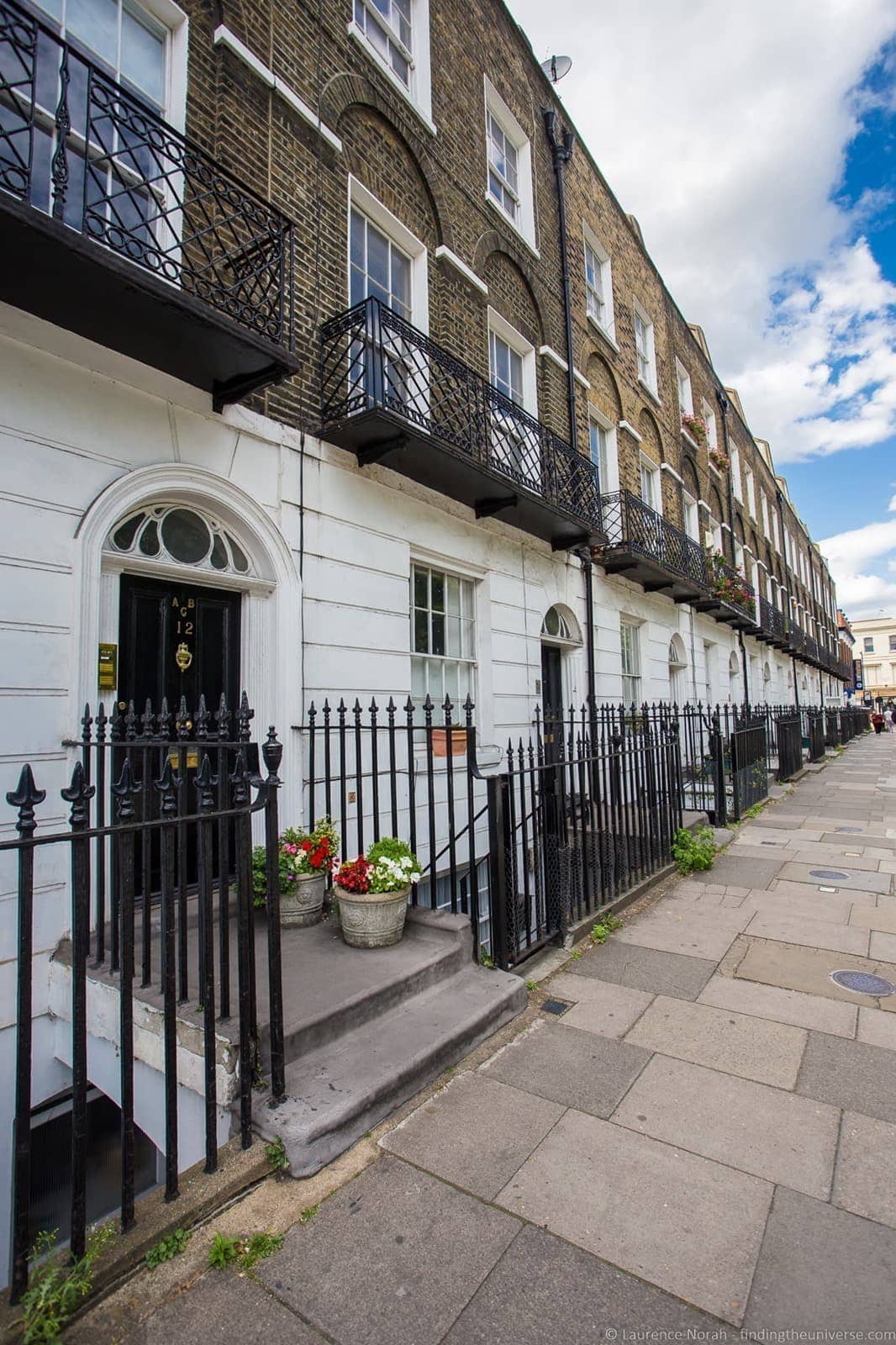 This was the setting for 12 Grimmauld Place, which any Harry Potter fan will of course recognise as being the home of Sirius Black, and the headquarters of the Order of the Phoenix in Harry Potter and the Order of the Phoenix & Harry Potter and the Deathly Hallows Part 1.
12. Piccadilly Circus
Continuing with the Harry Potter and the Deathly Hallows Part 1, Piccadilly Circus was a key location in the film when Ron, Hermione, and Harry narrowly avoided being hit by a London bus.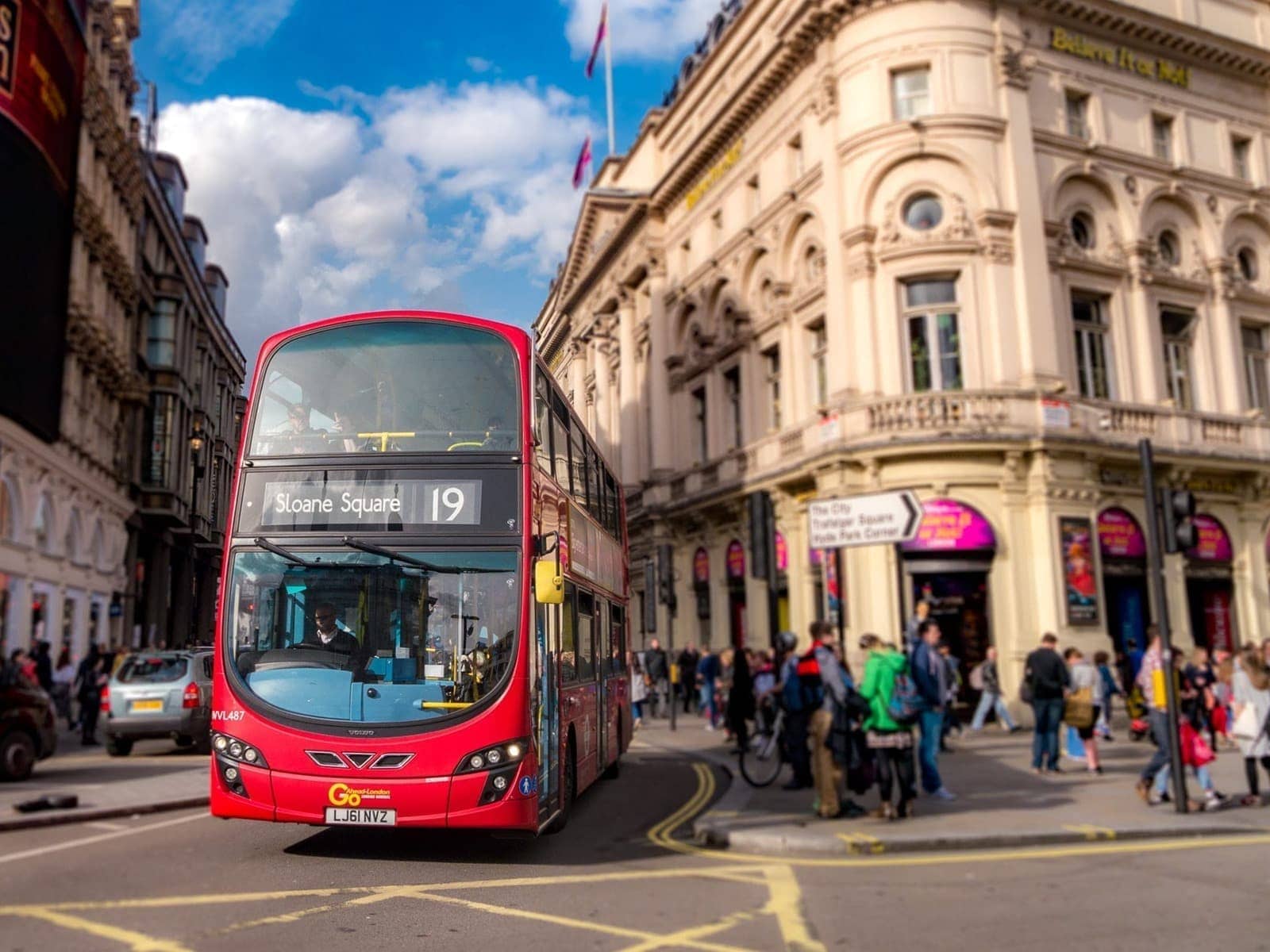 Piccadilly circus is of course a hugely busy and well known location, which made for a challenging real world filming location. Definitely a must on your tour of Harry Potter filming locations in London!
13. Walking Tour or Bus Tour of Harry Potter Locations
If you'd prefer not to find everything yourself, or don't have the time to do so, then you should take a guided bus or walking tour of some of the Harry Potter filming locations. While this won't include everything in the list above, it will include many of the highlights, and the guide will bring the locations to life with still images of the scenes and information on how it was transformed for the filming, to help you visualise everything better.
We recommend checking out Harry Potter tours offered by Brit Movie tour (the walking tour is currently free with London Pass) and London Walks (discounted with London Pass). We're big fans of the London Pass if you're doing a lot of sight-seeing in London – check our our full London Pass review here to see if it will help save you money on your visit.
14. The Warner Bros. Studio Tour – The Making of Harry Potter
Last on our list of Harry Potter filming locations in London is the Warner Bros Studio, home of the Warner Bros Studio Tour. This is actually a little way outside the city, near Watford Junction, but as it's such a fabulous place to visit we definitely wanted to include it in our list.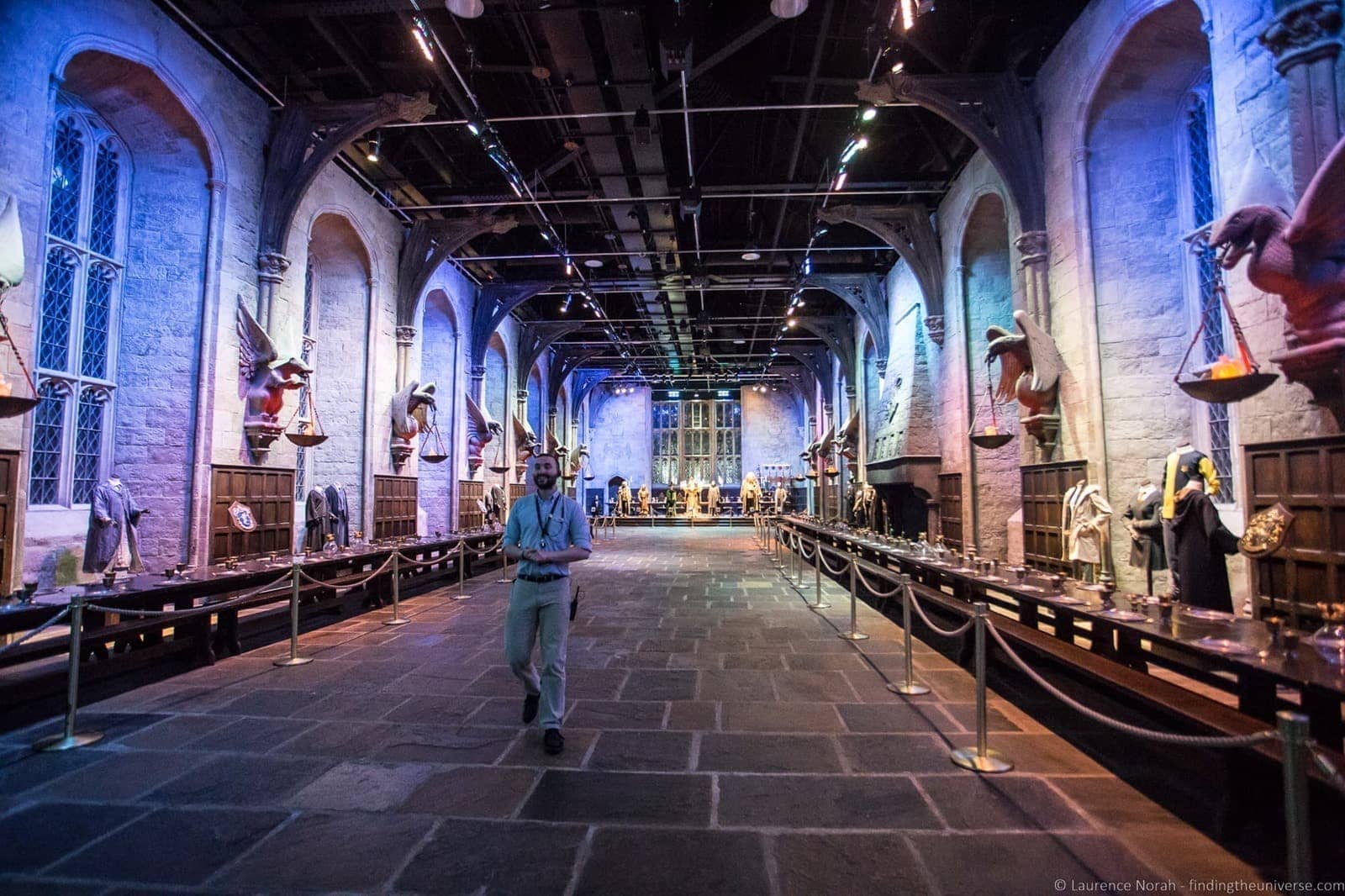 This film studio was where all eight of the Harry Potter films were actually filmed, and they have retained a great many of the sets, clothing, and props from the movies. You can visit the Great Hall, the railway station, numerous filming locations from inside Hogwarts, the Forbidden Forest, and even Diagon Alley. You'll learn many of the secrets of how the films were made, have the opportunity to drink Butterbeer, and generally get all the Potter magic you could imagine. There are also places to stop and eat and a giant gift shops full of all things Harry Potter.
If you only do one thing on this list, we definitely recommend making it this one – we really enjoyed our visit and learning all about how the films were made. The tour lasts for about three hours and is largely self-guided, so you can take as much or little time as you like. There's lots to see and do though, so we'd suggest three hours is a good amount to plan for, not including travel time.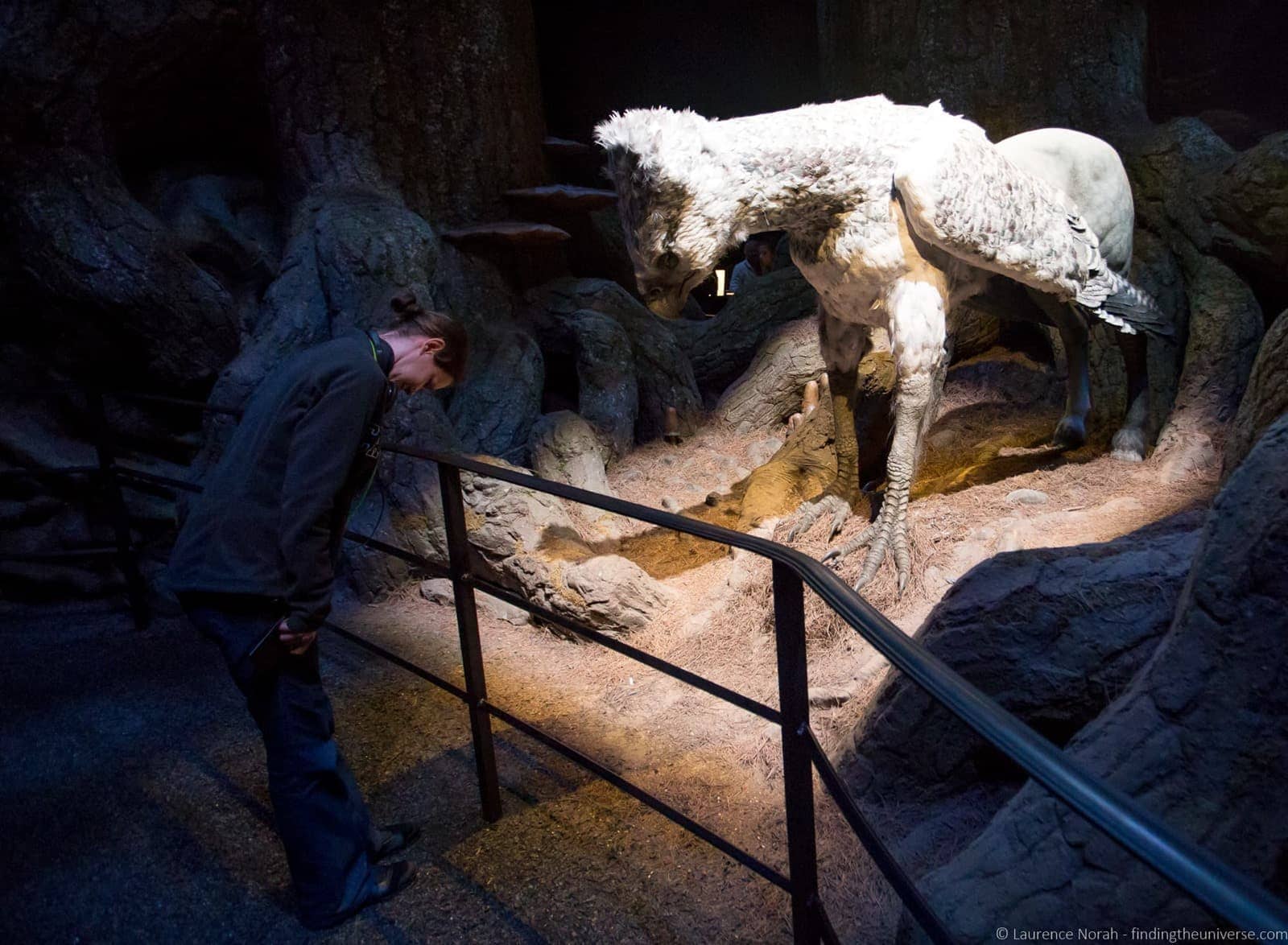 Speaking of travel time, you have a number of options for getting to and buying tickets for the Warner Bros Studio London Tour. First though, you have to buy tickets in advance as tickets are not available on site. Also be aware that the tour times can book up well in advance, so advance booking is essential.
You have a few options on getting to the studio, you can drive yourself, take public transportation, or book a tour that includes the tickets plus transport from central London.
If you are driving yourself or taking public transport, you'll need to book your ticket directly on the official Warner Bros Studio Tour London website. Then if you are driving, it is free to park at the studio as long as you already have your booking confirmation.
If you are taking public transit, the cheapest way is to get to Euston station in London and then take the train to Watford Junction. From Watford Junction there's a regular shuttle bus to the studio which takes around fifteen minutes, and at time of writing, costs £2.50 return.
If you have an Oyster Card or contactless payment card you can use this to travel from central London on any train departing from London Euston that stops at Watford Junction. See our guide to buying and using the Oyster card in London, and our guide to paying for public transport in London for more on that. Note that the Oyster card cannot be used beyond Watford Junction so don't go any further!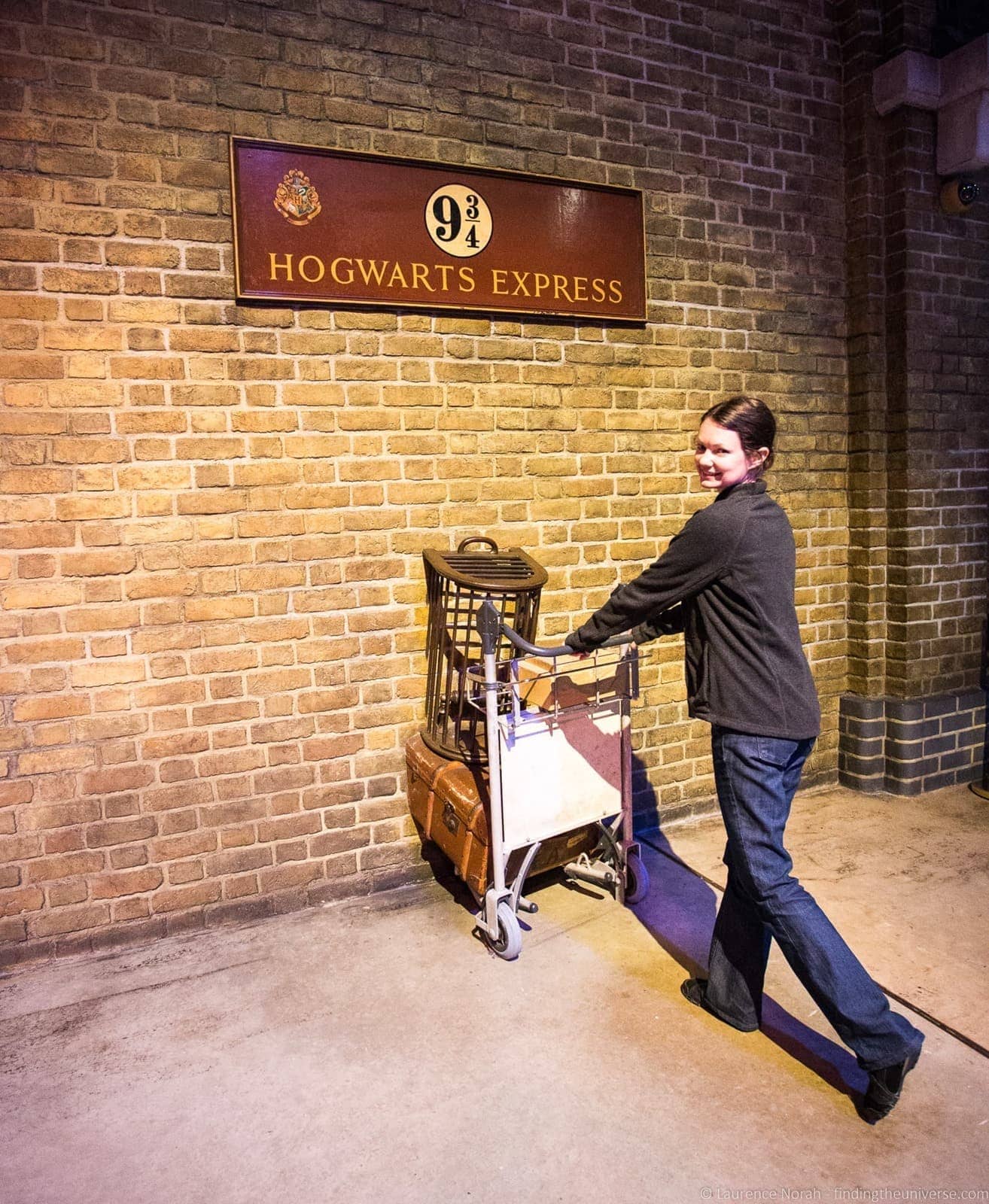 If you'd prefer to not have to figure out the transport yourself, you can also book a tour that includes both your studio tickets and your transport from central London. We'd suggest this tour sold by the official VisitBritain folks, which includes your entry fee and return shuttle bus transport. This is not too much more expensive than doing it all yourself and is certainly hassle free. Again, this tour has to be booked in advance, which you can do here.
Further Reading For Your London Visit
So now you're fully equipped for visiting all the best Harry Potter filming locations in London! Of course, there's more to do in London (and the UK!), and with that in mind, here's a handy reading list to help you get more out of your stay. With everything from tips on how to get around to full itineraries on the days you're not tracking down wizards, these resources should help make your trip perfect!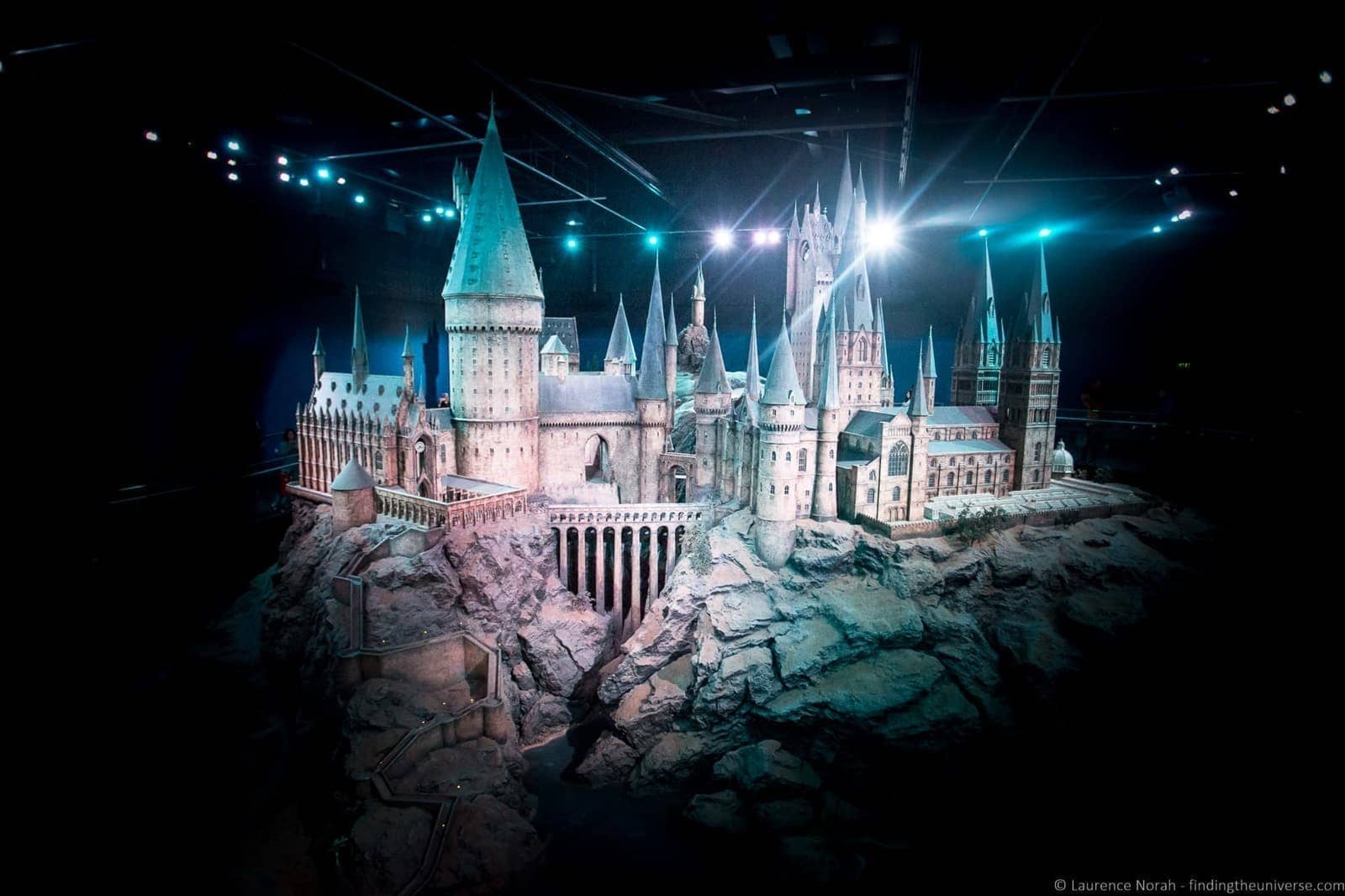 And that sums up our guide to our favourite Harry Potter filming locations in London! Let us know if you have any questions in the comments below!