Planning on spending just one day in London? Sure, it's not very long, but you'll be able to see a lot of London's highlights even in such a short space of time. This is a great way to start a longer trip around the UK, or to see some of London's top sights if you have a few hours stopover in one of London's airports.
And that's exactly what today's post is going to help you do. We're going to take a look at some of our favourite sights in London, capital of the UK and a spot I was thrilled to call home for a couple of years before I set off on my travels. This guide to what to do in London in a day makes for the perfect day exploring London.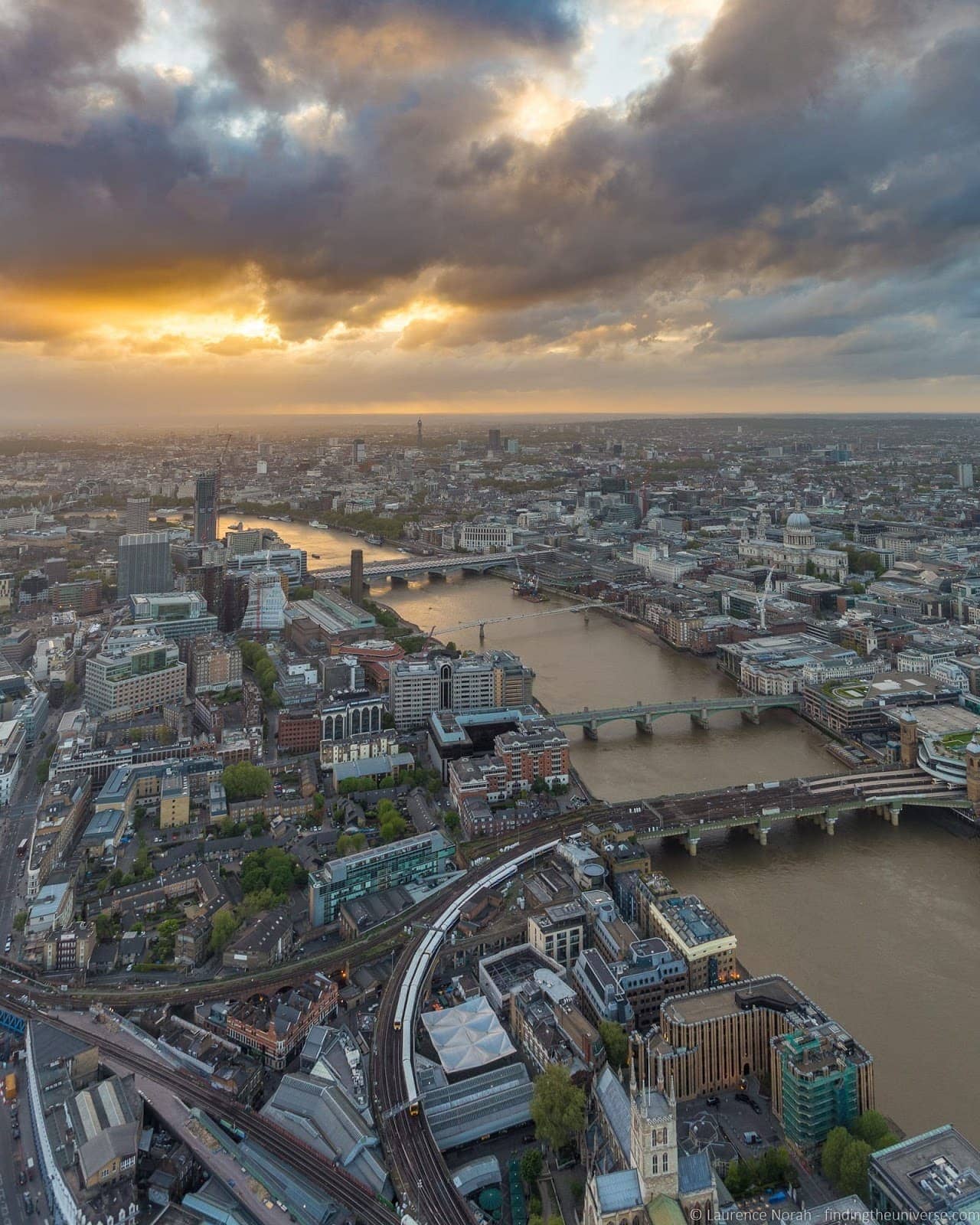 This post is set up to help you see all of these key London sights in one day and I've ordered them in the way that I'd recommend you go about doing that.
One Day In London: What to Do in London
1. The Tower of London
History! If you like the TV show Game of Thrones (and who doesn't?), then you'll love the Tower of London. This place was home to so much plotting, scheming, death and betrayals that it almost makes George's epic tale of Westeros seem pale in comparison. Queens, princes and archbishops died here, and history was literally made on the grass underfoot.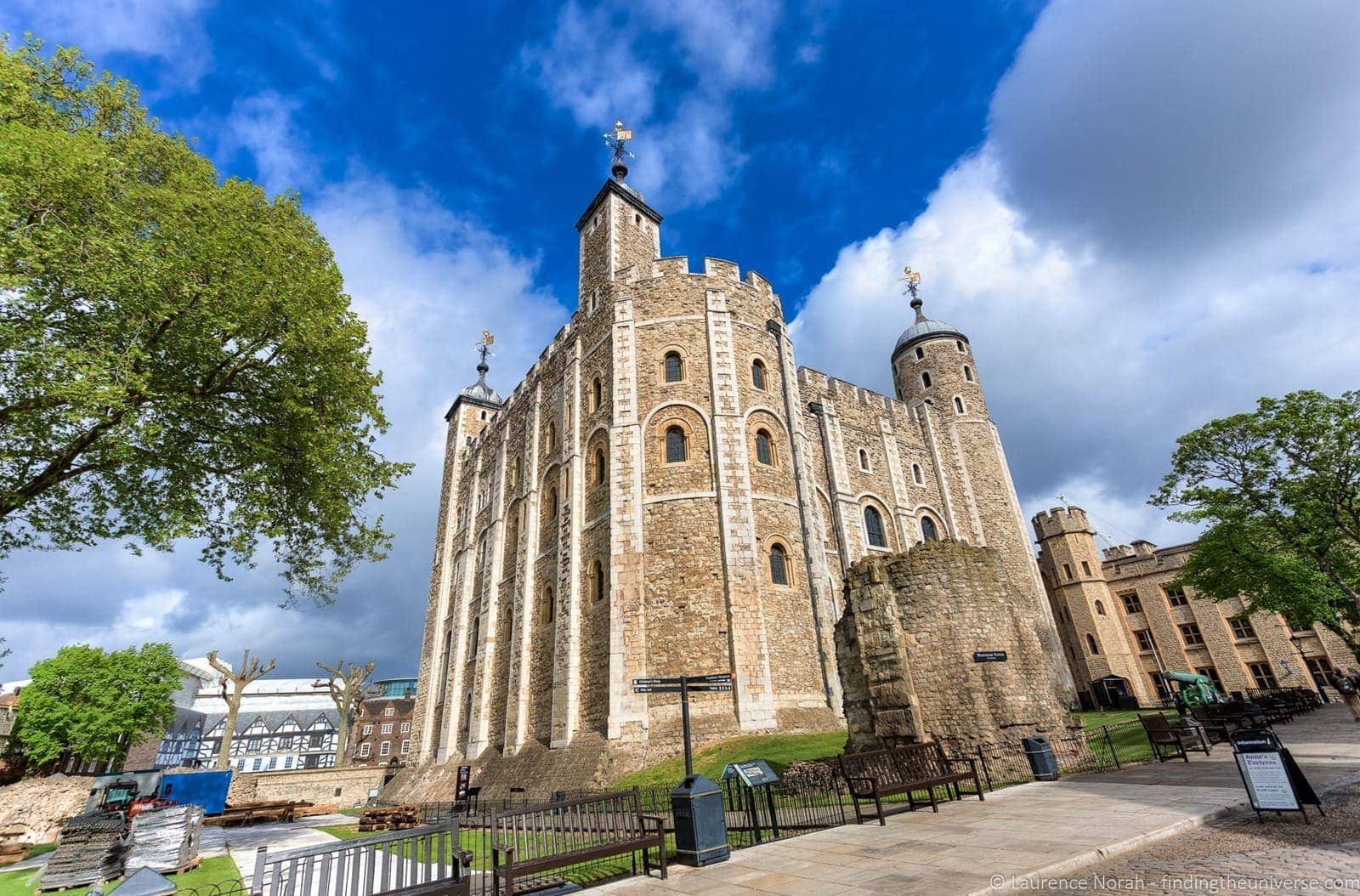 Admittedly, there are less dragons in London.
Expect to spend a least two hours here, exploring all there is to see, from the tower, to the execution block, to the crown jewels themselves. At the time of writing adult entry was in the region of £21, with full ticket pricing information here. It's free for holders of the London Pass too.
While you're at the Tower of London, you might as well take the opportunity to pop across the Thames on Tower Bridge, easily the most famous of London's bridges, and for good reason!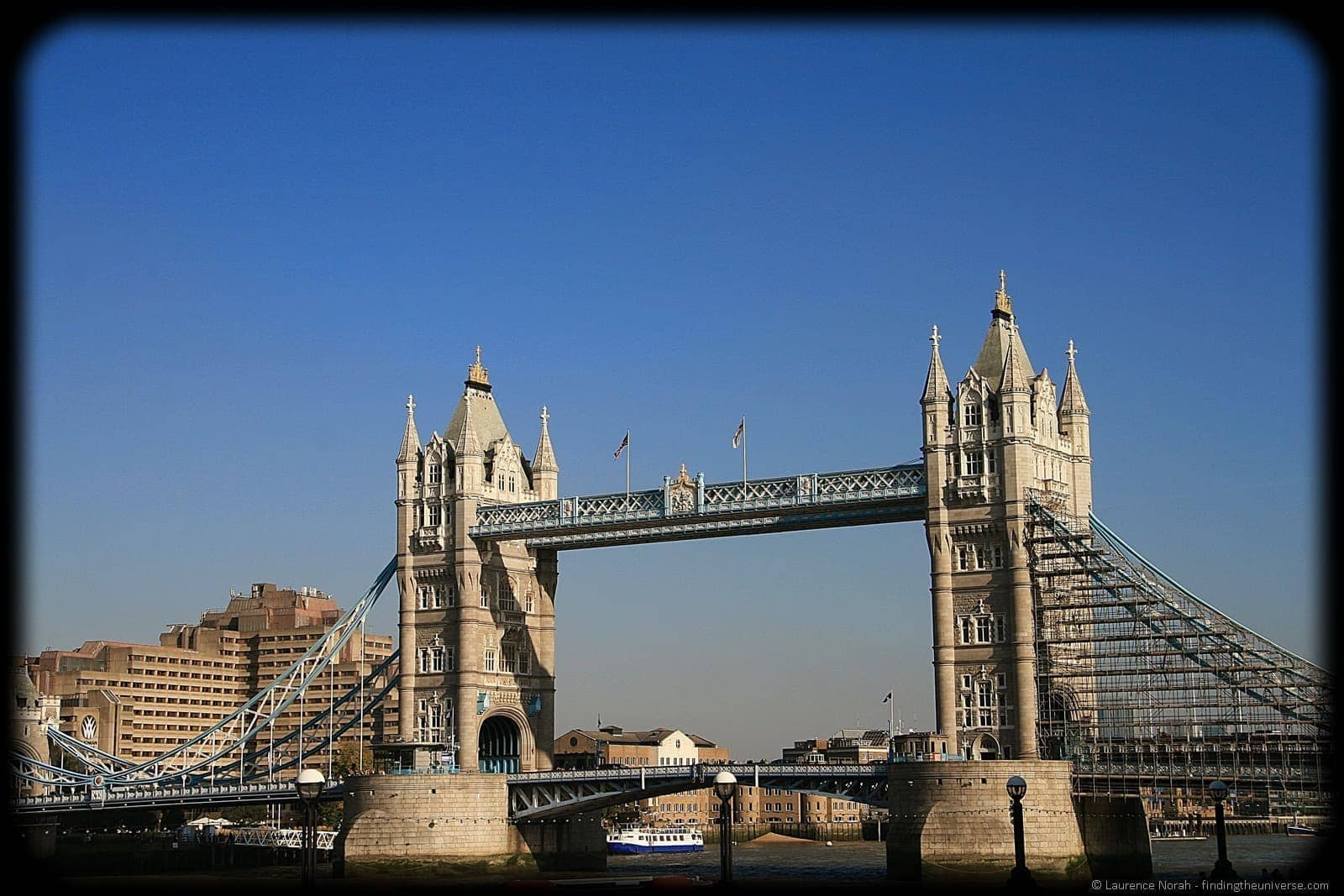 2. The South Bank and London Eye
Once you've crossed over Tower Bridge, you'll find yourself on the South Bank, cunningly named because it's on the south bank of the river Thames.
As you walk west along this lovely bit of pedestrianized river way you'll find yourself passing such sights as HMS Belfast (one of our favourite military museums in London) and London's City Hall.
If you've picked up a London Pass, you can drop into HMS Belfast for free, which is well worth doing.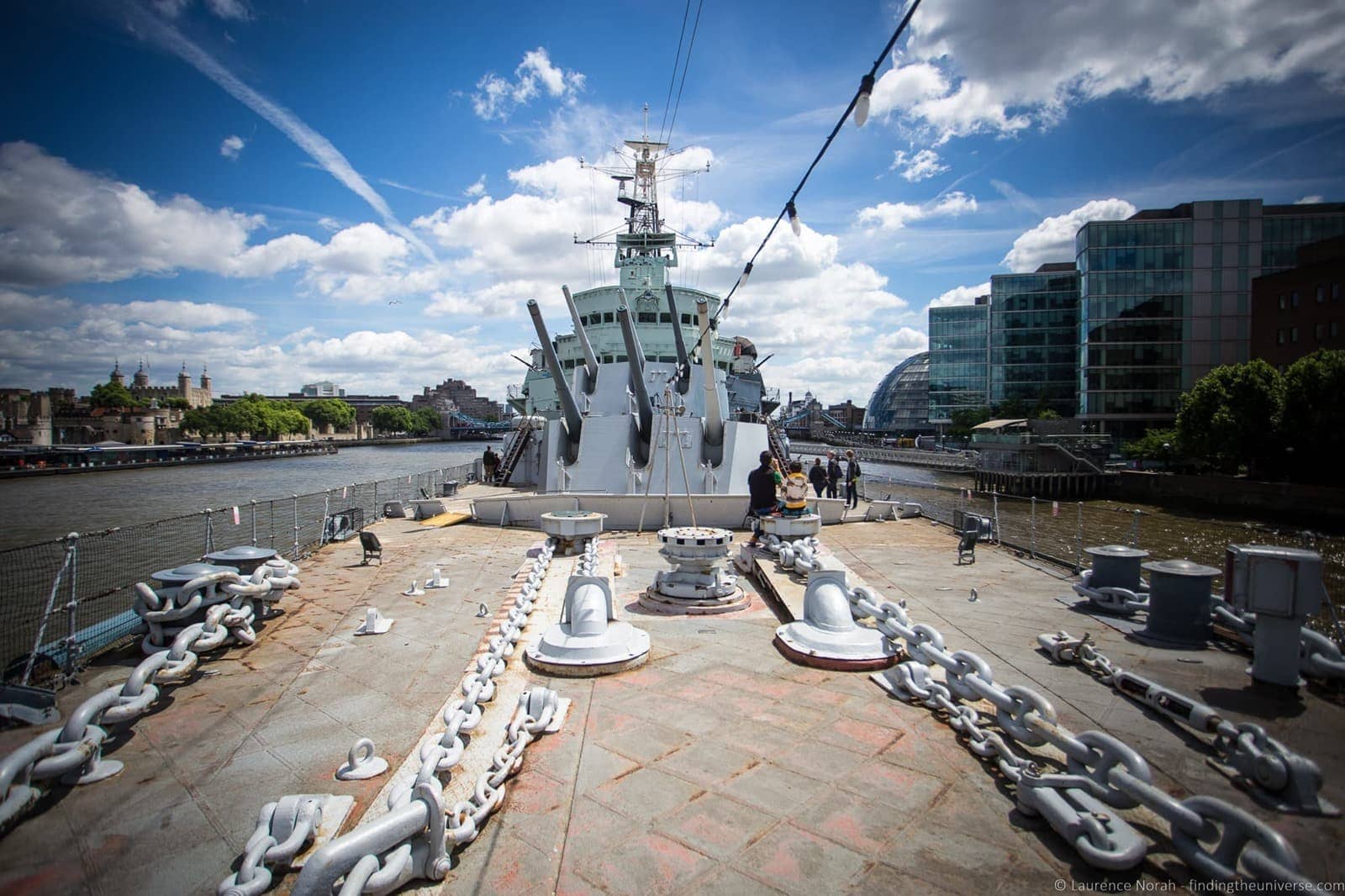 You'll also be walking past the recreation of Shakespeare's famous Globe theatre, the Shard (Western Europe's tallest building), the Millennium Bridge which leads to St. Paul's cathedral and the quite magnificent Tate Modern Art Gallery, all of which are likely to tempt you in. Go on, I won't tell anyone.
Once you've made it past all these attractions, and maybe grabbed a bite to eat at Borough Market just behind London Bridge, you'll find yourself coming around the corner, with the Houses of Parliament swinging into view and the giant Ferris wheel known as the London Eye looming large.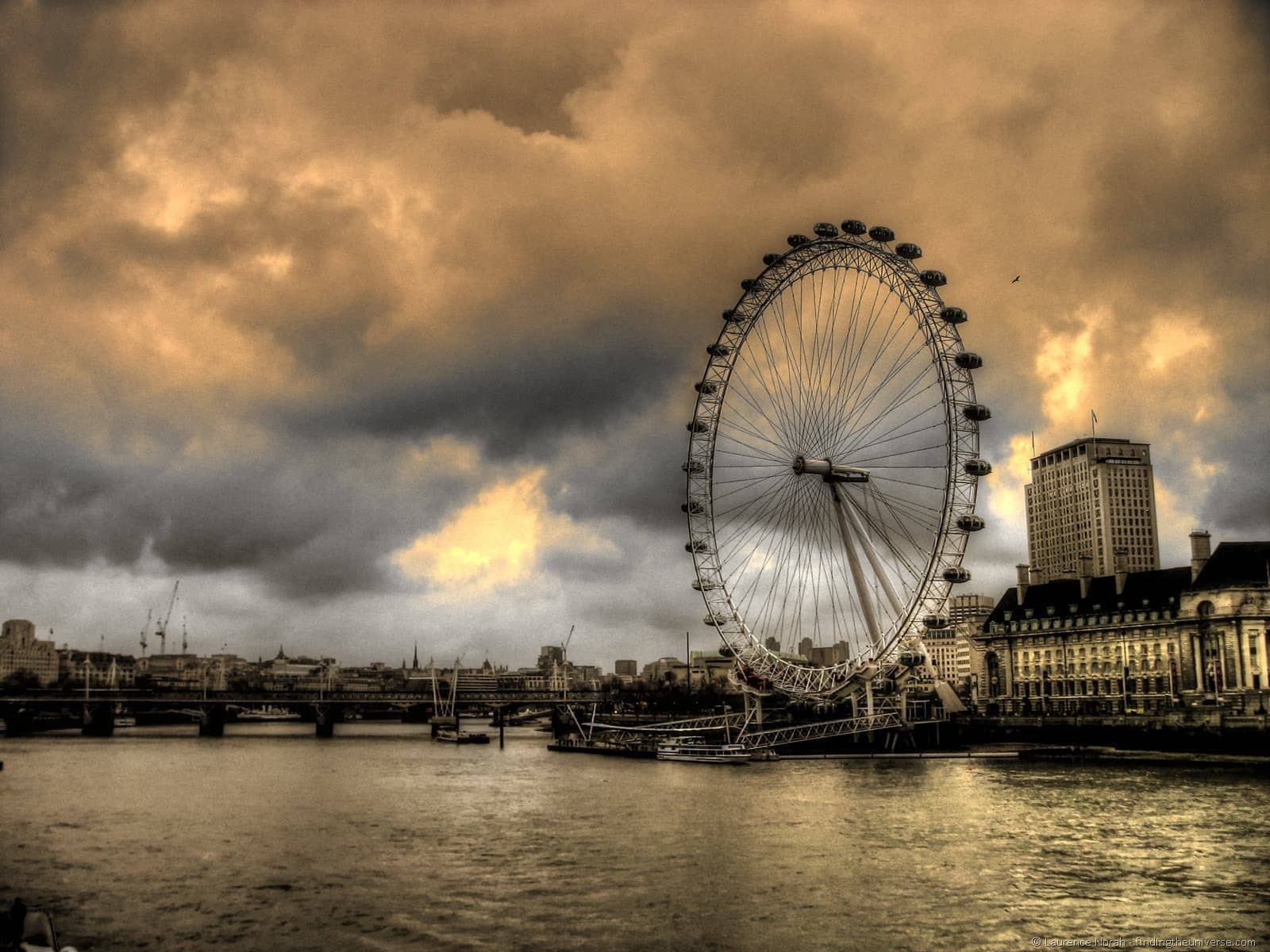 If you want a spectacular view of London, take a spin in the wheel, and marvel as the city unfurls beneath you. We've generally found the best prices if you book in advance here. Note the London Eye is one of the attractions covered by the London Explorer Pass.
Note that if you'd prefer not to walk from Tower Bridge to the Houses of Parliament, you can also take a river "bus" from either Tower Pier or or London Bridge City Pier all the way down the river to Wesminster Pier.
It's a nice way to see London from the water, and prices for the river bus are pretty good value. See our guide to getting around London for tips on the different public transport options in the city.
3. The Houses of Parliament
After your London Eye ride, walk or boat ride (whichever you opt for!), you'll want to pop across the river to take in the Houses of Parliament, home to the English lawmakers and the bell known as Big Ben. This is one attraction that is easy to see from the outside, but not many people know that you can also drop inside if you want to, and go on a guided tour.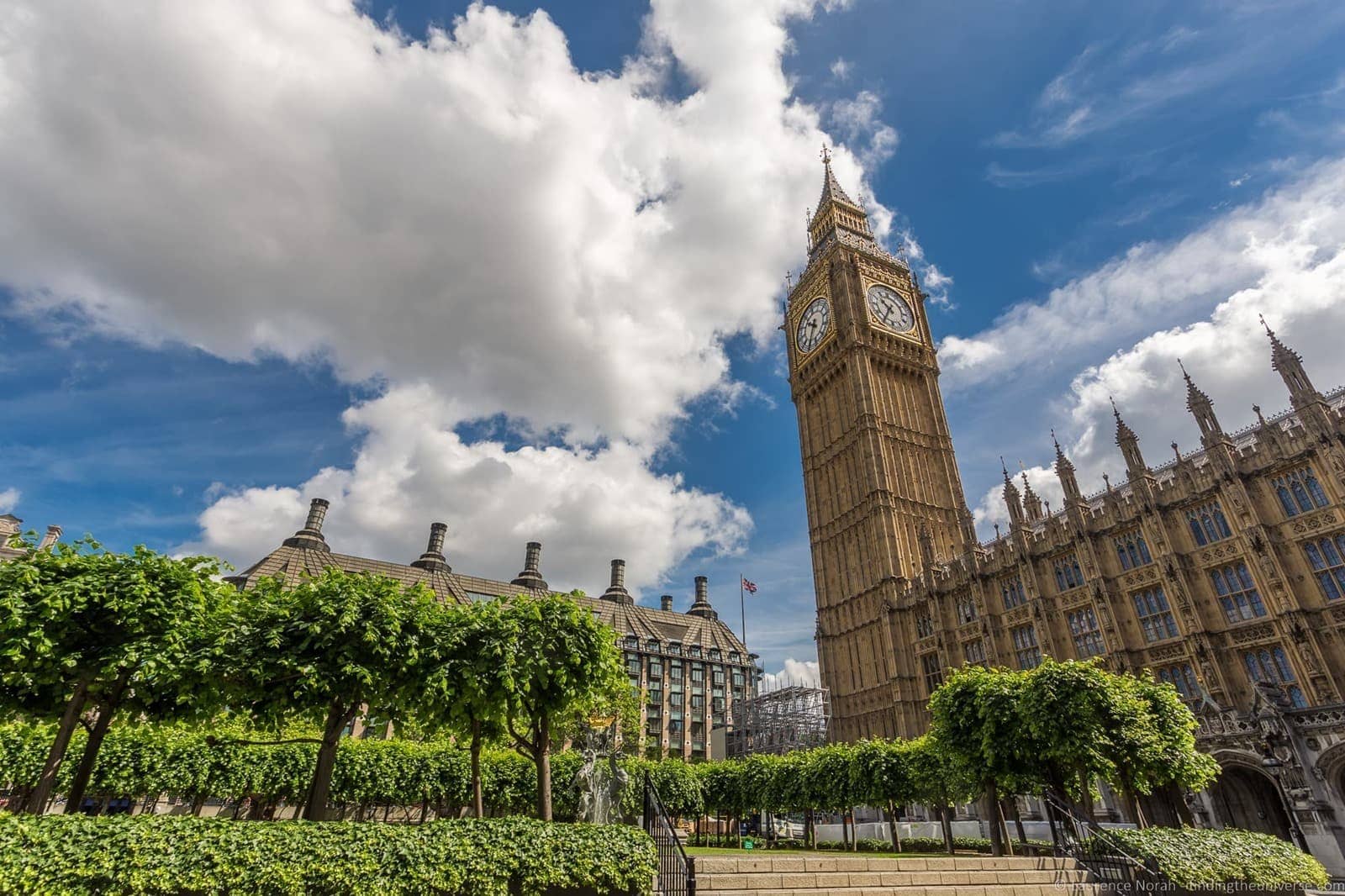 Tours aren't quite "turn up and go in", as they only run on certain days, but with a bit of research and forward planning (and by visiting this site), you should be able to visit the English home of power and authority without too much trouble.
If it is too much trouble though, fear not. The building is very impressive from the outside, and you can sate your thirst for history quite easily by popping to Westminster Abbey, which happens to be just behind the Houses of Parliament.
Westminster Abbey has played host to some of the most important historical events of the last thousand years in the UK, hosting 16 royal weddings, around 50 coronations and a host of memorial services, including that of Diana, Princess of Wales.
It is also home to some of Britain's most famous dead, including Charles Darwin, Isaac Newton, notable royals, and many more. Very much worth a visit, although it is a little pricey at £20 per adult at time of writing if you book in advance (it is free for holders of the London Pass). Full details on pricing and opening hours here.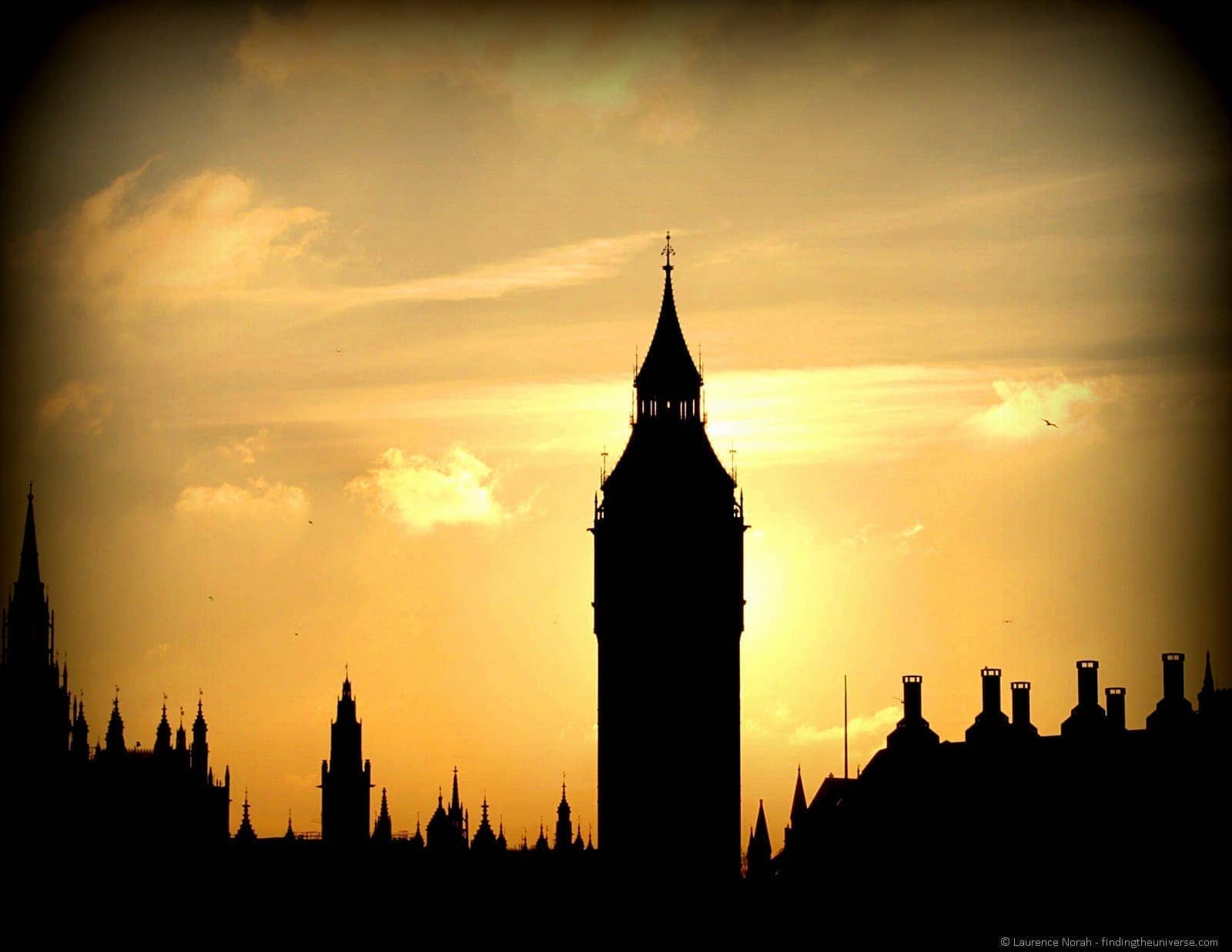 4. Buckingham Palace
Ah, the Queen. Depending on you who you talk to in the UK, she's either a lovely old dear who the country needs, or a tragic waste of tax payers' money.
Whichever, she does happen to have a number of rather lovely houses to live in, the most famous of which is of course Buckingham Palace. Here you can peer through the railings to watch the changing of the guard and wonder as to how the other half live, and wave frantically at the windows on the off-chance that someone waves back.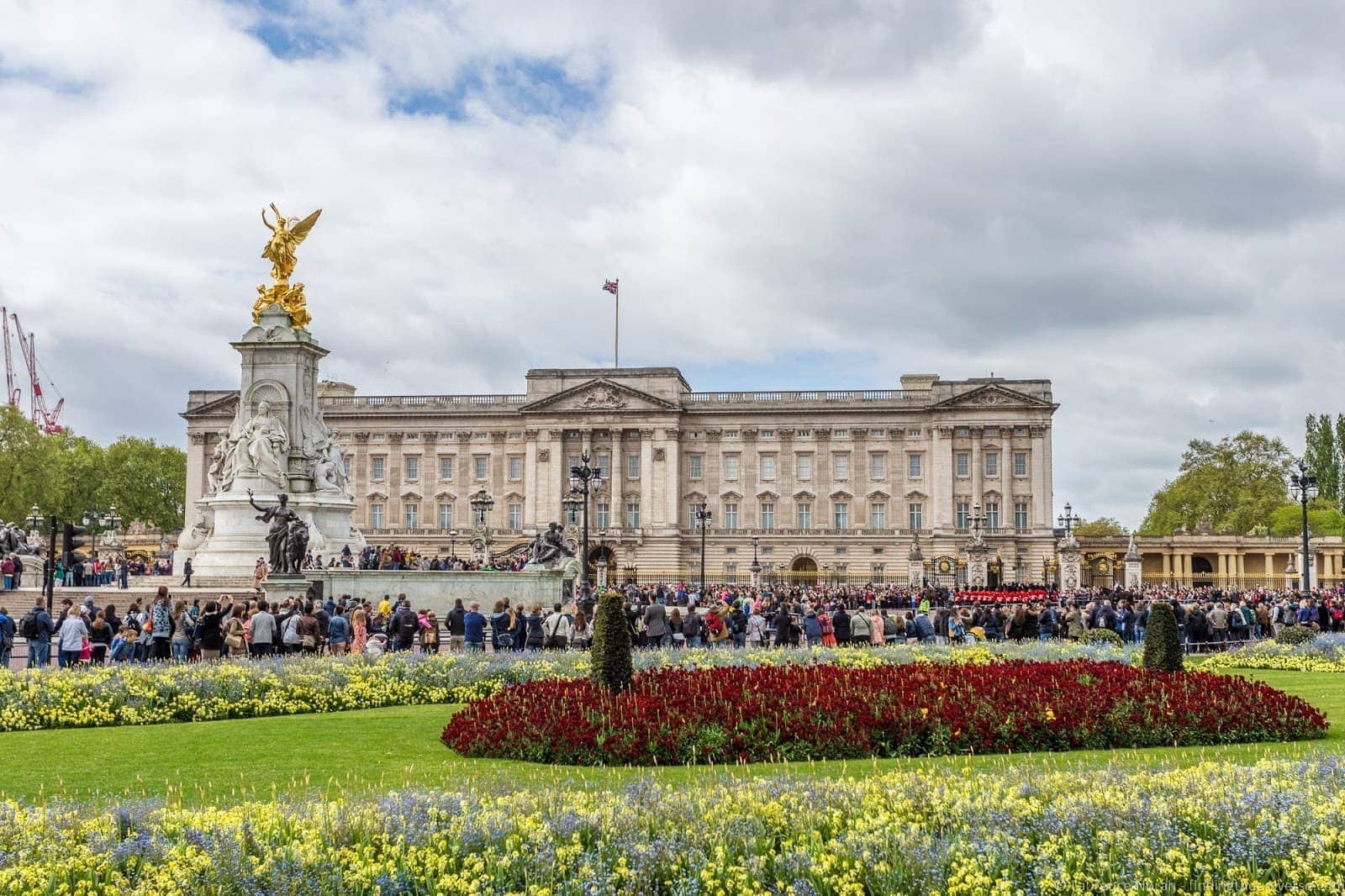 On our itinerary, you'll likely miss the Changing of the Guard (see when that happens here), so you would need to move things around if that happens to be a priority for your visit. Missing it isn't the end of the world though, as it gets really crowded at that time of day.
You can also visit and actually go inside Buckingham Palace in very narrow windows of opening during the summer, with full details of pricing and opening hours available on this website.
Of course, whilst you're at Buckingham Palace, you should probably take a moment to explore some of the other local attractions. A quick stroll down the Mall will take you past the pretty St James's Park, home to a number of pelicans, and out onto Trafalgar Square, where you can enjoy seeing the lions, Nelson's famous column and sate your art appetite at the excellent, and free, National Gallery.
5. Trafalgar Square and the West End
From Buckingham Palace you could either stroll up the Mall, or head back towards Westminster Abbey, and go up Whitehall. I'd advise the latter, and not least because one of the Harry Potter London locations is nearby.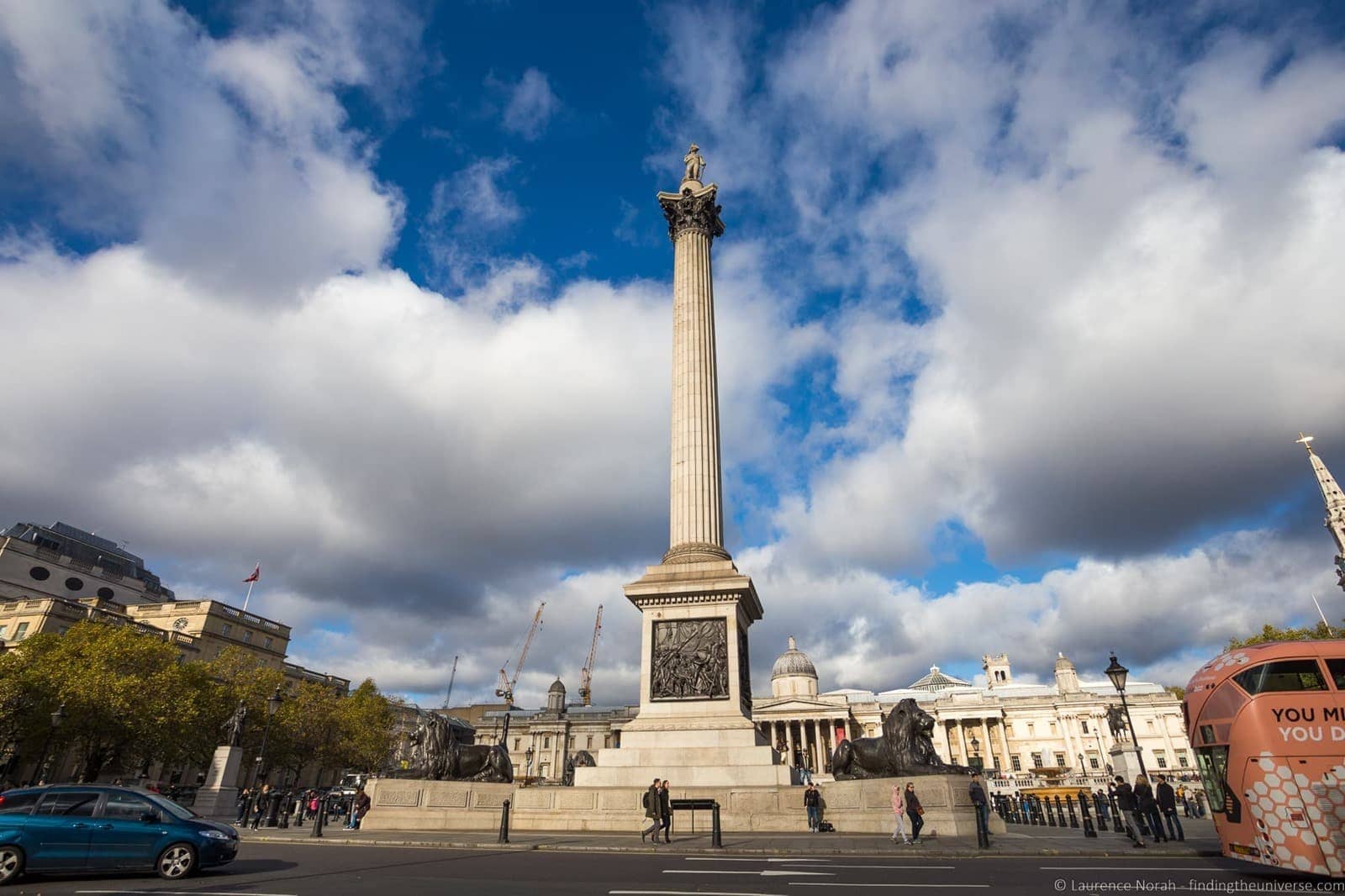 Going up Whitehall takes you through the heart of government in Britain, and you'll pass right by 10 Downing Street. Don't be upset if you miss it though, you can't actually see the famous door from the street.
As you walk along Whitehall you'll find yourself passing the Cenotaph, one of Britain's most well known war memorials. You'll also pass the Horse Guards, where you can get photos of the, well, Horse Guards atop their horses, before finally arriving at Trafalgar Square.
This is home to Nelsons Monument and the National Gallery, and a photo with one of the lions is pretty much mandatory. From here, you're an easy walk to the West End, where you might want to take in a show to round off your day in London!
6. Visit a decent London Pub
It's not all hard work and sight-seeing, you know. When you're in London, you really should take the time to experience a truly British experience – a pub.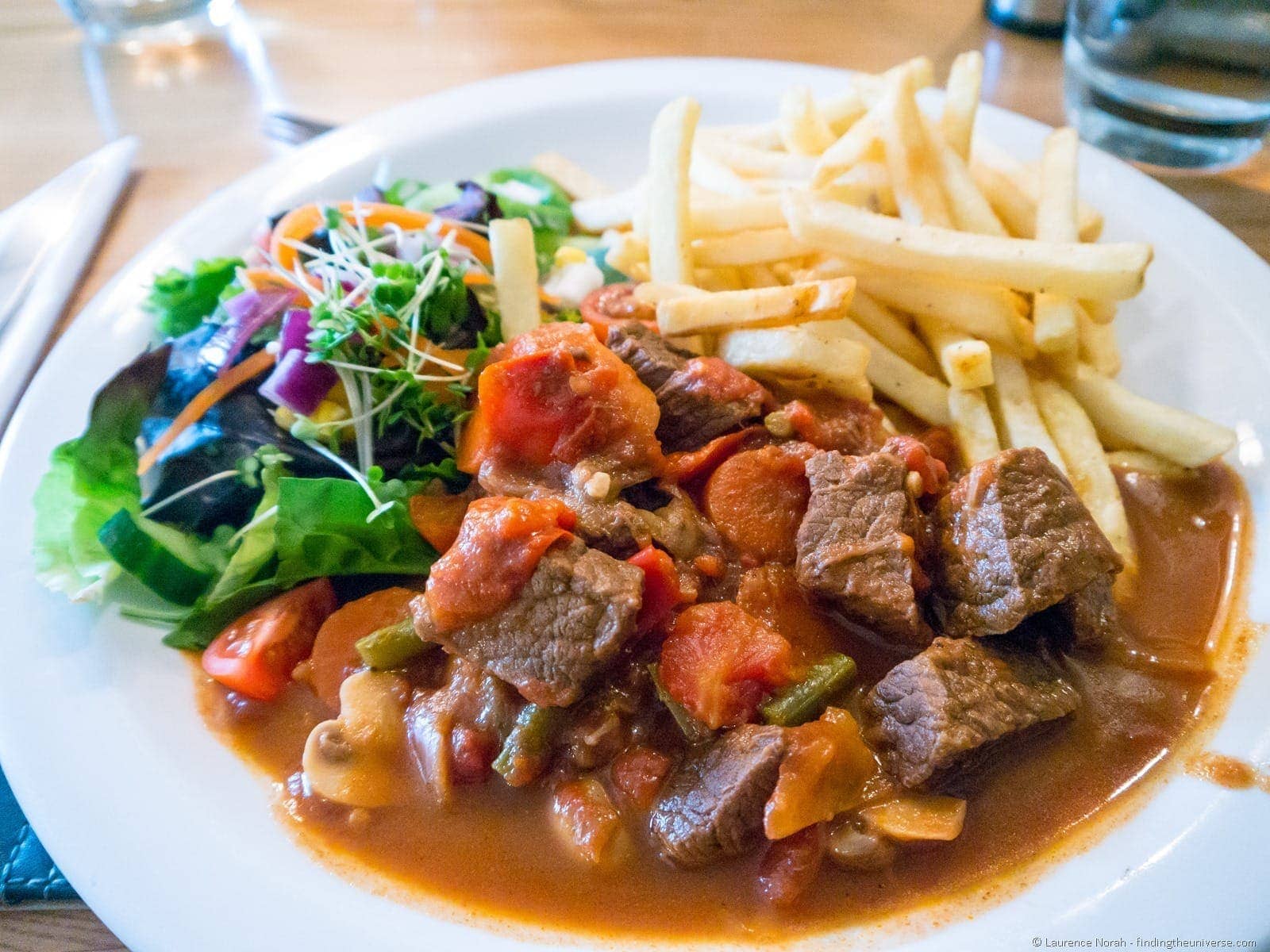 Enjoy a pint of something exotically named hand-pulled from a wooden handle, and marvel as to how the decor is likely not to have changed for a good couple of hundred years.
If you're hungry, try out an English classic like fish and chips or steak and ale pie, and rejoice at how much of London you were able to see in one day.
Map of 1 Day London Itinerary
To help you visualise the above we've put it into a map, which you can also see on Google Maps here.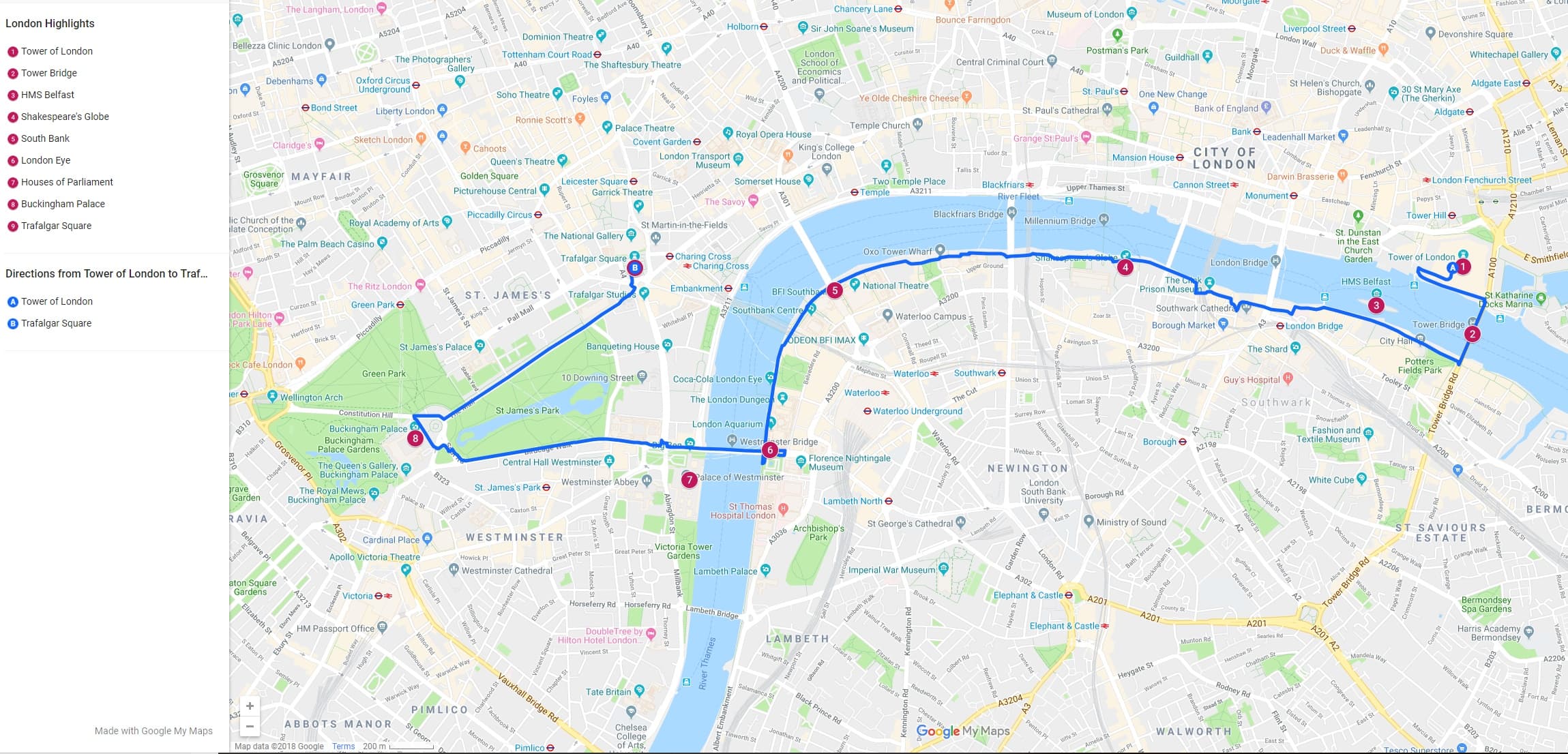 Getting Around and Saving Money in London
For the day in London as described above, getting around by foot is entirely feasible – contrary to public opinion, central London is perfectly walkable. If you're not so into walking though, then London is very well served by public transport.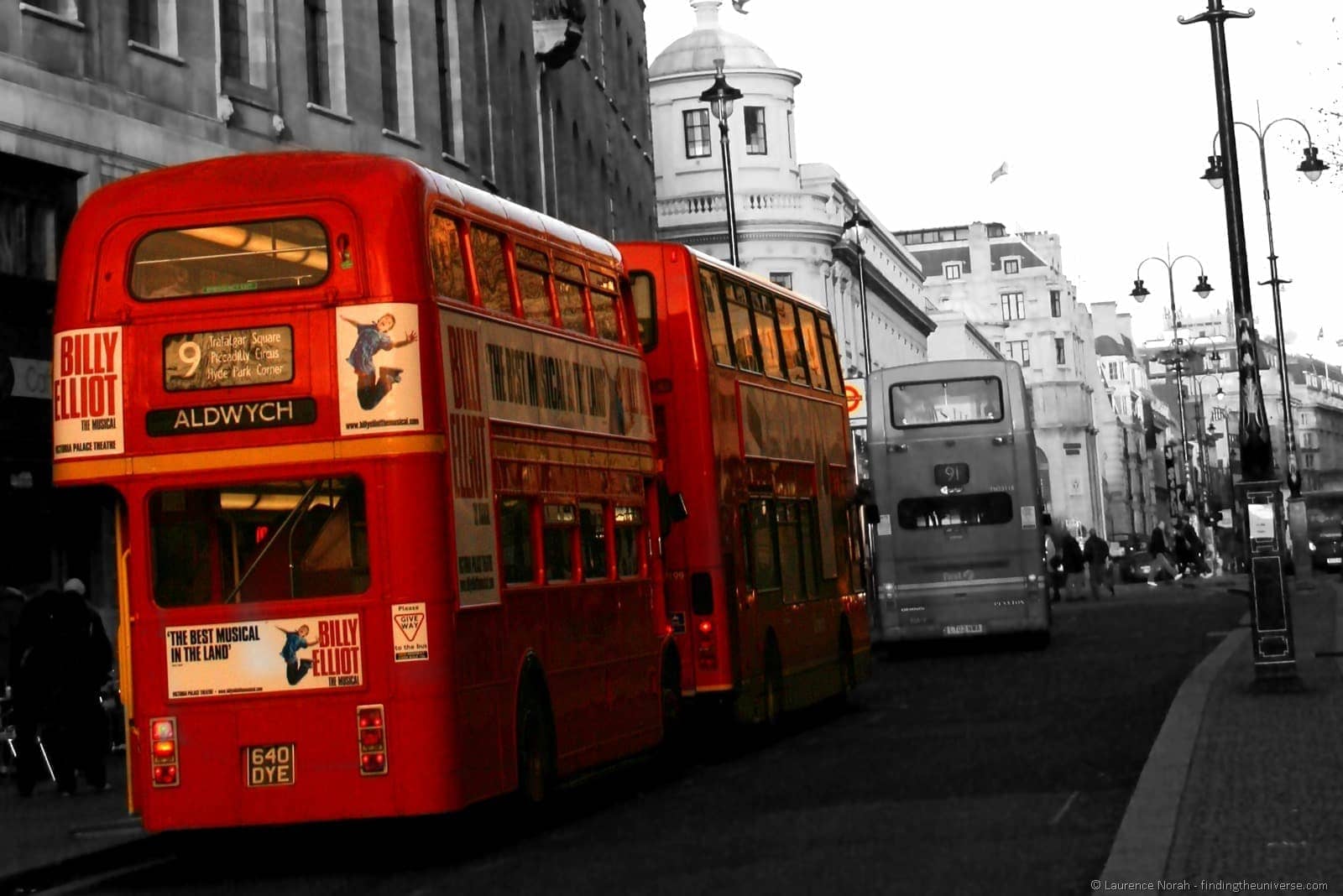 The cheapest way to use that is with an Oyster card, a pre-pay system which works out much cheaper than paying for tickets, and available at nearly every transport hub. We have a detailed guide to using the London transport network here.
In terms of visiting attractions, a number of London sights are free, including some of the top museums like the Tate Modern.
However, places like the Tower of London, Westminster Abbey and St. Pauls Cathedral aren't free, and if you think you're going to be visiting a few sights, then you have a couple of options for saving money.
First is the London Pass, a sight-seeing pass that gives you access to over 60 top attractions across the city. From those listed on this page, the London Pass includes the Tower of London, Tower Bridge, Westminster Abbey, St. Pauls Cathedral, HMS Belfast and the View from the Shard. If you plan on visiting all those attractions, a 1 day London Pass will definitely save you money.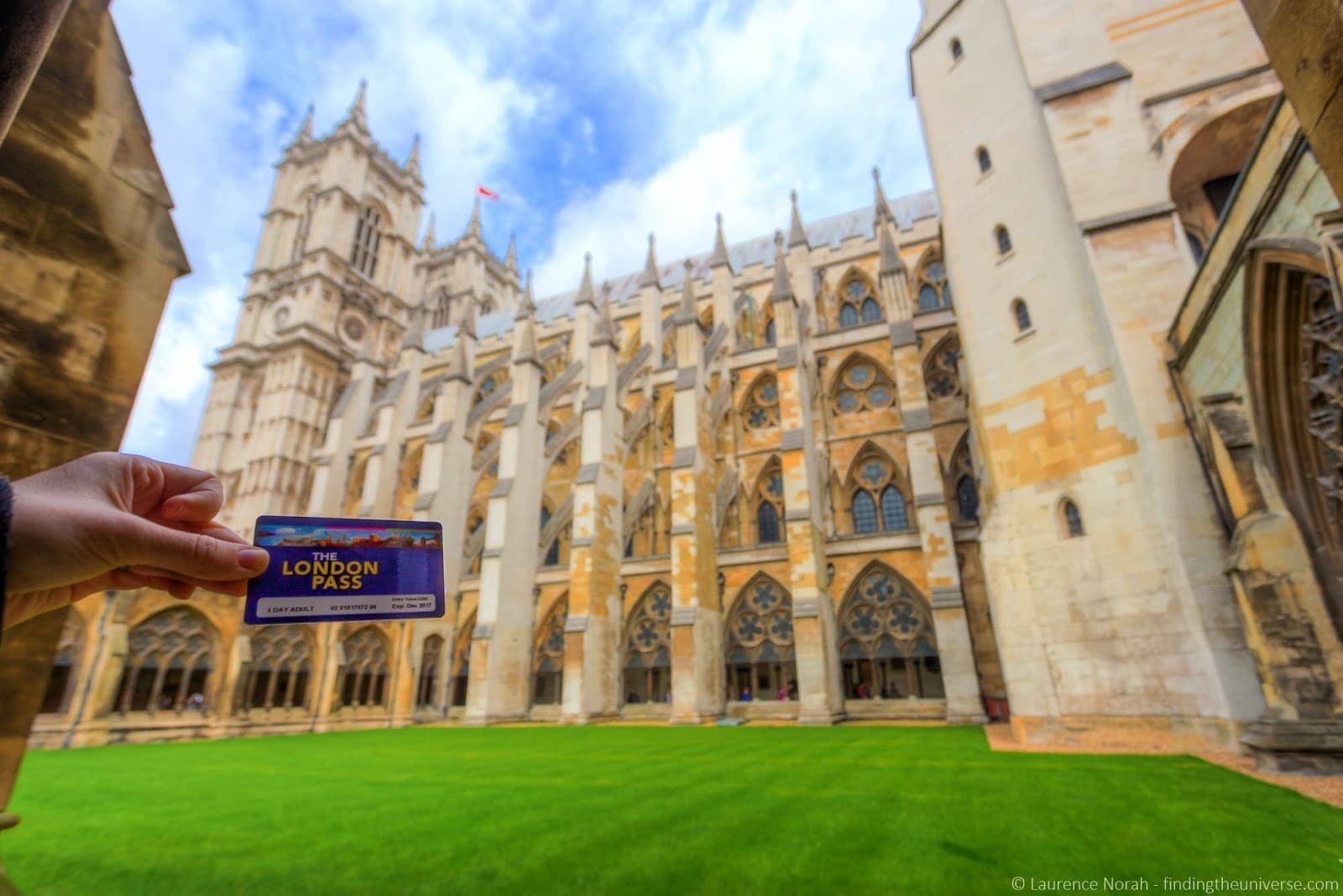 Check our our full review and guide to the London Pass to see if it's for you.
The second option we recommend is the London Explorer Pass. This lets you pick and choose from a set of attractions, which include the London Eye, St. Paul's Cathedral, Westminster Abbey and HMS Belfast. You can choose to go to 3, 5 or 7 attractions from the selection.
We think that both of these passes can save you money in London, the difference is largely down to which attractions you want to see, and how many attractions you want to see. If the London Eye isn't high on your wish list, then we'd suggest the London Pass, as this includes the Tower of London, then you can get a great view of the city from The Shard.
What about a walking tour of London?
If you'd prefer to have a guide for all or part of your day in London, who can share with you some of the history of this city as well as more local knowledge and insights, then we can recommend this London in a Day tour.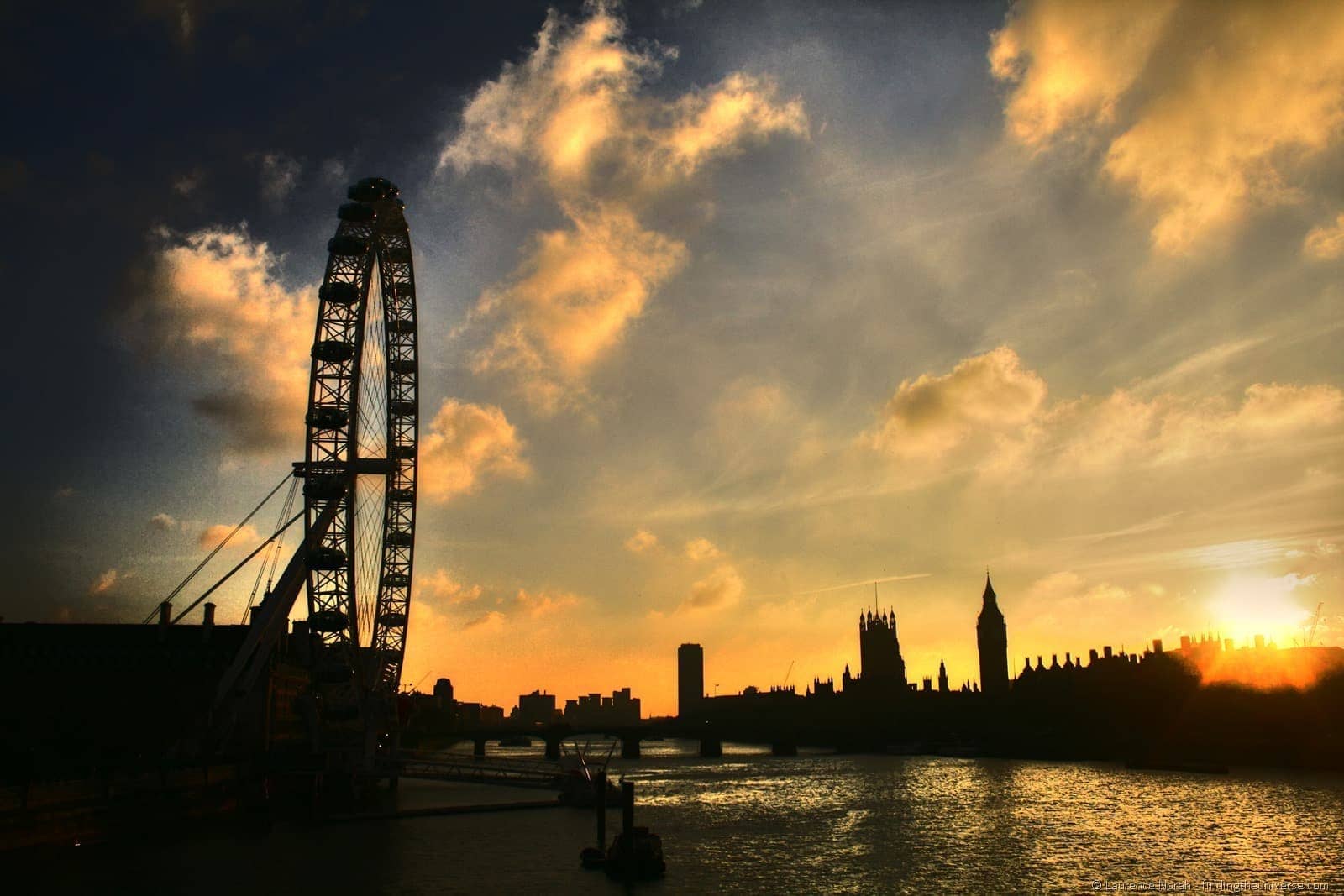 This tour covers nearly everything we have in our one day London itinerary, including the Tower of London, Tower Bridge, the Changing of the Guard, and Westminster Abbey. It's a full day tour, but we think is one of the better options if you would prefer an escorted experience and the input of a guide.
We've used the tour company "Take Walks" for walking tours around the world, and have always had a positive experience, and are happy to recommend this tour. They also have a number of other tours in London that are worth checking out.
Another option we suggest are these tours by City Wonders, they offer a wide range of tours in London, from introductory tours through to more detailed and specific tours.
They also offer attraction entry to most of the attractions in this list if you want to book items individually. Definitely a good one-stop shop for your London trip planning.
Where to Go After Your Day in London – Day Trips & More
We're often asked where to head to from London after this itinerary is over, or just for suggestions on good day trips from London.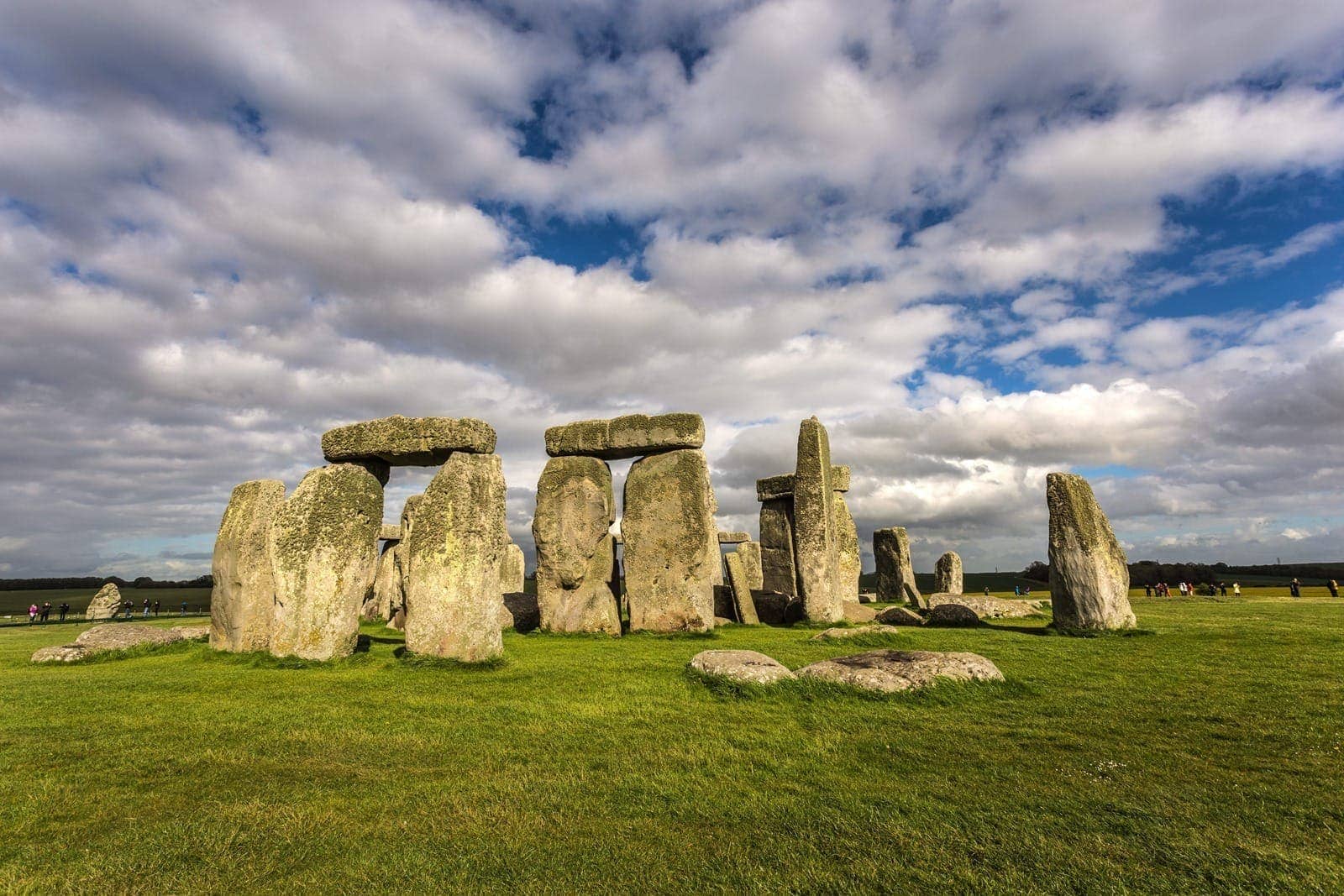 We've done quite a  few day trips from London, including a day trip to Oxford and a day trip to Stonehenge from London, and we wanted to share some ideas, for both day trips from the city and longer trips to see more of the country.
Hopefully these give you a starting point for the next stage in your trip!
Where to Stay in London
If you're planning on spending the night in London, you have no shortage of accommodation options, from hostels to luxury five star properties.
For this itinerary, we'd suggest placing yourself fairly centrally if you can, to minimise travel time. For a short stay like this, we'd definitely recommend using booking.com to book your property – whilst we love apartment rentals, we think they are less sensible for a whistle stop visit.
For examples of properties at different price points that are centrally located, here are some options:
Generally when searching for somewhere to stay our first choice is booking.com. They're easy to use, usually have the best prices, and have everything from hotels to hostels, guest-houses and even apartments. Try them for London and see!
Further Reading On Visiting London
We have plenty of further reading to help you plan your trip to London, both content we've created based on our experiences, and third party content we think you'll find useful in planning what to do in London, as well as the wider UK.
And that sums up our idea of the perfect one day in London! Have you visited London? What would your perfect day look like. Let us know in the comments below!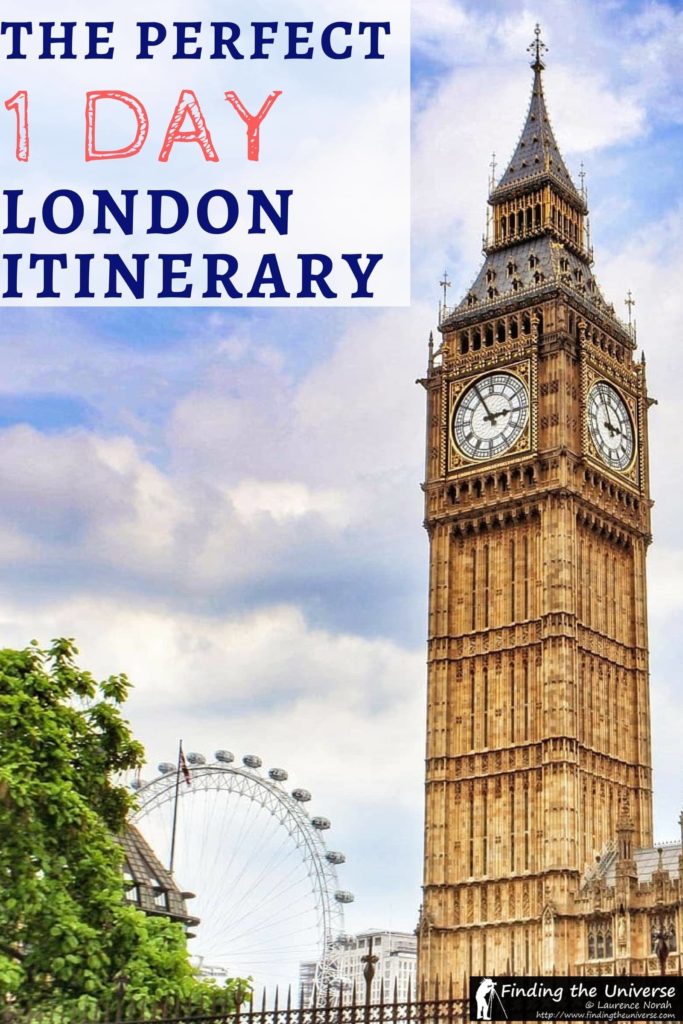 Home » Destinations » Europe » UK » England »