I almost went to university in Bristol, which would have been a great choice, as it's a fantastically beautiful city. As life turned out though, I ended up at Nottingham, home to the oldest pubs in Britain. Which wasn't a deciding factor, honestly.
Still, Jess and I have explored Bristol thoroughly as part of our mission to explore as many corners of the UK as possible. We visited when we were living in Edinburgh, and then we moved to Bath which is just a short drive away.
As a result of our time spent in Bristol over the years, we've put together our suggestions of some of our favourite things to do in Bristol.
This covers some of our favourite sights in Bristol as well as places to eat and a few photography locations you'll want to visit.
We've laid this guide to things to do in Bristol out in the form of an itinerary for 2 days in Bristol to help you plan, but this list can be used for any length trip to Bristol of course.
Following this, you'll find some advice on when to visit Bristol and other planning advice for putting together the perfect trip. Let's get started!
Things to Do in Bristol
Things to do in Bristol: Day 1
1. Bristol Museum and Art Gallery
We're starting off our two days in Bristol with a visit to the Bristol Museum and Art Gallery, which covers a wide range of subjects, from natural history through to Egyptology.
There are also exhibitions with a more regional focus, including work by local artists, information on the history of interesting fossil finds in the Bristol area, and a gallery which showcases how Bristol has changed over the centuries. For a more Bristol focused museum though, you'll want to head to M-Shed, which is on the itinerary for the second day.
We particularly enjoyed seeing the Banksy statue "Paint pot Angel" and the dinosaur fossils, although there is a lot to see here with something for everyone. A good way to start off your Bristol adventure! Entry to the museum is free with a suggested donation. Special exhibits are separately priced.
2. Climb Cabot Tower
One thing I always like to do when visiting an unfamiliar city is to get to a place where I can get a good view of it, to help me get my bearings. In Bristol, the place to do that is at Cabot Tower.
This is a 19th century tower which commemorates the journey of John Cabot from Bristol to what later became Canada, in the year 1497. It's found near the top of Brandon Hill, just a short walk from the Bristol Museum, and the 32 metre tower offers an excellent view of much of Bristol and surrounds, including the river area.
Climbing the tower is free, and you can see opening times here.
3. Georgian House Museum
We're going to head towards the old city centre of Bristol now, but on the way you have the opportunity to stop in at the Georgian House Museum, which is on the way down the hill from Cabot Tower on Great George Street.
This house was built in 1790 for a man named John Pinney, who owned a number of sugar plantations in the Caribbean, as well as the slave labour that allowed these plantations to be so profitable. When Jess and I visited the deep south of the USA, we visited a number of plantations along the river road, where we learned a lot about the lives of plantation owners and slaves.
The Georgian House offers a small insight into slavery in England. Bristol profited heavily from the slave trade and slave-run plantations. Slave ships were operated out of Bristol, running the infamous "slave triangle", taking goods to Africa from the UK, slaves from Africa to the USA, and then the plantation products from the USA back to the UK. Ships were also built in Bristol, which further added to the city's wealth.
The Georgian house shows what that wealth would have looked like to a man like John Pinney who profited from the slave trade. Eleven rooms spread across four floors reveal the luxuries available in the late 18th century, as well as the stark difference between life "above stairs" and "below stairs". Entry is free, and is definitely worth some of your time.
4. Christmas Steps
Next on our list is going to be a photo stop, before we swoop into lunch. Christmas Steps is a small and narrow stepped lane in Bristol's city centre, dating from the mid 17th century, and lined with beautiful old buildings.
It's the centrepiece of the Christmas Steps Arts Quarter, eight streets filled with independent shops, bars, cafes and art galleries, many of which don't seem to have changed too much over the centuries. It's worth exploring and an excellent photo opportunity.
5. Lunch at St. Nicholas Market
There's no shortage of places to eat in Bristol, but one of our favourites was definitely the Glass Arcade at the St. Nicholas Indoor Market, which you'll find on Corn Street. Winner of the award for Britain's best large indoor market in 2016, and in operation since 1743, this is Bristol's oldest market, with over 60 stall holders.
But we're here for lunch, so head to the Glass Arcade – a large open glass-covered area with seating that offers plenty of food stalls to pick from, cuisines that vary from local to worldly. Take a look at some of the stalls available here, to get yourself excited. I went with Moroccan from the Moorish Cafe, whilst Jess had a healthy salad option from the Olive Works. But whatever food you're into, we're sure you won't be disappointed!
6. Explore the Old City
Since our itinerary has brought you down into the old city, our suggestion for your post-lunch activity would be to wander Bristol's old city for a little while.
The crossroads of Corn Street and High Street was the centre of the medieval city, and as you explore this small area you'll be able to see traces of the old city boundaries, including the walls and gateways that used to mark the edges of the city. Of course, today Bristol has expanded far beyond these old walls, but it's fun to walk around and imagine what the city might have been like in the past.
Naturally, you can explore the old city on your own, but there are also other options. For example, this self-guided tour you can download to your smartphone is a cost-effective way to learn about what you are seeing in the city.
7. Take a Street Art Tour
Bristol is famous for its street art, not least because it was where legendary street artist Banksy first came into the public eye. It is also believed to be the childhood home of Banksy although there is still speculation about his identity. So we think it's appropriate to spend some time exploring the street art of Bristol!
You can either do this by yourself, or you can take a specific tour. If you choose to do it by yourself, we highly recommend dropping into a tourist office and picking up a copy of the Bristol Street Art Map by Where the Wall, which has detailed information about where to find all the most famous pieces of street art in Bristol, as well as popular areas to find new street art.
That was what I did, and I documented my adventures in my post on Bristol's Street Art. Alternatively, you might consider this interactive street art exploration game.
If you'd rather take a tour, then we suggest the Where the Wall street art walking tour company, who operate the longest running street art tour in the UK. Timings for their tours are up on their website, but based on our itinerary, we'd suggest going for their Banksy tour, which start at 2pm. They also do another tour, which starts at midday, so you'd have to re-arrange this schedule a little to accommodate that.
Whichever tour you choose, we suggest booking in advance and always checking tour times and information on the official website.
8. Watch Sunset at the Clifton Suspension Bridge
Depending on the time of your visit, sunset will be at varying times. But whenever it is, either before you eat or after, we highly recommend that you take the time to go up to the Clifton Suspension Bridge and enjoy the sunset from there.
This iconic bridge is the symbol of Bristol, with a design based on drawings by one of Britain's greatest Victorian engineers: Isambard Kingdom Brunel. Whilst it is today accepted that the final version of the bridge differs from Brunel's original vision, it is certainly the bridge that most associate with Brunel, and when built, had the longest span of any bridge in the world.
Today the bridge is still very much in use, and you can both drive and walk across it. We'd suggest that you head up to the park on the east side of the bridge though, where you'll find the Clifton observatory, and lovely views of both the bridge, and the sunset. On warm summer days this is a very popular location with locals and visitors alike, who come up here to enjoy the evening warmth and views. A lovely way to end your first day exploring in Bristol!
Things to do in Bristol: Day 2
9. Bristol Cathedral
Our second day in Bristol has you starting off at Bristol Cathedral, seat of the Church of England in the city. This was founded as an Augustine abbey in 1140, although the version you see today largely dates from work undertaken in the 14th –16th centuries.Some parts of the original do survive though, including the Chapter House (dating from 1160!) and the Abbey Gatehouse.
In its present form the Cathedral is a stunning building both inside and out, with beautiful vaulting, medieval stonework and 14th century stained glass, to name but some of the features. It's also one of the few churches in Britain to be designed as a "hall church", where the nave, choir and aisles are all the same height. There's an on-site cafe too, where you can grab a coffee to fortify you for the rest of your days explorations!
10. Bristol Aquarium
Down in the harbourside area just a short walk from the cathedral there are a number of excellent museums and attractions. Which of these you decide to visit will of course depend on your interests and who you're travelling with, but we're including a few highlights to give you ideas, ordered in a logical fashion.
First on that list is the Bristol Aquarium. This is home to over forty marine life displays, with everything from local specimens through to tropical environments on show. Unusually for an aquarium, there's also a giant botanical house on site, that you walk through as part of the tour. The aquarium is open year round, and is an excellent attraction for families especially. Check out their official website for opening times, prices, and special events.
11. We the Curious (Bristol Science Centre)
Right next door to the Aquarium is We the Curious (formerly known as the At-Bristol Science Centre), which focuses on highly interactive science themed exhibits. There's a lot of really hands on stuff here, and we had a lot of fun playing with the various displays.
There's also a whole part of the attraction dedicated to animation. Bristol is home to Aardman Animations, the animation studio responsible for Wallace & Gromit as well as UK TV character Morph. This attraction was put together by Aardman, and lets you become an animator for the day – even creating your own TV show.
This is definitely a museum for people who like a more hands-on, interactive attraction, and you could easily spend a whole day here. Again, check the official website for opening times and ticket prices.
12. M Shed
If you want to get deeper under the skin of what make Bristol tick, then a visit to M-Shed is an absolute must. This free museum, housed in a former transit shed, has exhibits that focus exclusively on telling the story of the city, from prehistoric times right up to the present day.
We don't like to play favourites, but M Shed was definitely a highlight of the various museums and attractions that we visited. We loved how it explored the history of the city, with everything from the people to the geography to Bristol's experiences in the war on show. There are even working exhibits on show, including the giant cranes outside the museum, and the museum even has its own Banksy on show. Not to be missed.
13. Visit the SS Great Britain
No visit to Bristol would be complete without a visit to the SS Great Britain – Bristol's top visitor attraction. Designed by Brunel, the SS Great Britain was built in Bristol and launched in 1845. She was the first ship with both an iron hull and a screw propeller, and was also the longest passenger ship in the world.
Initially built as a transatlantic passenger ship, the cost of building and tweaking such a radical design combined with the cost of rescuing her after she ran aground ended up bankrupting her owners.
As a result she has a varied service history, including 30 years spent taking immigrants to Australia from Liverpool in the UK and coal-hauling. Finally, in 1937, she was scuttled and abandoned in the Falkland Islands.
Of course, the story doesn't end there, as otherwise there wouldn't be much to visit! In 1970, a great rescue operation took place, and what remained of her hull was floated onto a pontoon and returned to her place of construction in Bristol.
Following an extensive restoration process, she re-opened to the public, and today you can visit and tour her in a form that resembles her glory days as a transatlantic ship. Tickets are slightly cheaper if you book them online, which you can do online here.
14. Take a picture of the colourful houses
One thing that will catch your eye when you visit Bristol is the variety and colour of many of the homes and buildings in the city. This is one of Bristol's signature features, and you definitely need to get a photo of these homes.
We actually visited Bristol during the Bristol Balloon Fiesta, and were lucky enough to go up in a balloon, and see all these houses from above.
But don't worry if a balloon ride isn't on the cards. If you walk a little further west along the south side of the river from the SS Great Britain, you'll come to a lovely harbour area where many boats are moored. On the opposite side of the river, you'll see a lovely selection of colourful houses for you to get a picture of.
15. Underfall yard
The last stop on our two day Bristol itinerary continues the marine theme. Underfall Yard is a historic Victorian-era boatyard in Bristol. The name "underfall" comes from the design solution that Brunel developed to resolve the issue of silt filling up Bristol's floating harbour, which used a series of sluices to suck away the mud – a system that is still in use today.
Much of the original yard has been preserved, and is home today to a boat building cooperative, as well as various exhibits on the history of the floating harbour and the sluicing technology. I certainly learnt a few things that I didn't know before, and I'm sure you will too!
With that, we've finished our ideas for how to spend two days in Bristol! Let's take a look now at some practicalities for your visit.
Getting to Bristol
Bristol is a well connected city. There's a fast train connection to London, which takes less than two hours, and of course it's connected to a number of other cities in the UK as well.
Bristol also has an airport, with connections to a number of UK and European cities.
Finally, Bristol is easy to drive to, although in the city centre, we'd advise leaving the car safely parked somewhere else, as parking can be tricky to come by and fees can add up.
How to Get Around Bristol
Bristol is an easy city to get around, although it does have a few hills. The itinerary we've put together can be easily done on foot though, and it's largely set up to have you travelling downhill for the most part.
Of course, there's an excellent public transport network, as well as a ferry boat service that will take you to various points along the harbour.
Bristol also has a hop-on hop-off bus service, which will get you to some of the attractions that are a little further out of the city, like Bristol Zoo.
Where to Stay in Bristol
Bristol has lots of accommodation options, pretty much something to suit every budget, from hostels through to boutique hotels and five star luxury.
There's also a wide range of apartment rentals, and we opted for an apartment rental on our most recent visit as it gave us the flexibility to dine in as well as some working space and laundry facilities.
Check out all the Booking.com listings for Bristol, we find they usually come up with the best deal on a wide range of properties.
We also recommend Plum Guide if you're looking for an apartment rental. Plum Guide carefully curate their listings so their options tend to be of a very high quality whilst still being available at a range of price points. We've stayed at a number of their properties around the world, and you can see our review of the Plum Guide here. See their listings for Bristol here.
For more vacation rental options in the UK, see our guide to our favourite holiday rentals websites in the UK.
When to Visit Bristol
Bristol is a pleasant city to visit year round, and there are plenty of indoor attractions to keep you entertained should the weather turn against you.
Probably the busiest time of year to visit is during the Bristol International Balloon Fiesta, which takes place in early August. Whilst this is a fantastic time to visit the city and see the skies filled with beautifully coloured balloons, it's also definitely going to be a very busy time to visit as well.
We visited during the Fiesta, and had a wonderful time, but do be aware that accommodation, traffic and visitor levels are certainly higher at this time of year.
Otherwise, for the best weather we'd recommend visiting from May through to September. Also, do check out the official Visit Bristol website for all the events taking place throughout the year, to get an idea of what's on.
Day Trips from Bristol
If you're in Bristol for a little while and wondering if there are any good nearby spots for a day trip, then you're in luck. Bristol makes a great base for exploring a number of nearby attractions, including the following.
Bath. This beautiful Roman-era spa town is filled with beautiful Georgian architecture. It's also just a 13-minute train ride from Bristol, so very easy to reach.
The Cotswolds. This beautiful part of England is filled with postcard perfect villages and lovely countryside. Explore with your own vehicle or take a tour like this.
Stonehenge. An incredible ancient monument, the origins of which are still debated to this day. Can be visited by car or public transport from Bristol, or as part of a tour like this.
Cardiff. The capital city of Wales is easy to reach by train from Bristol, and offers museums, castles and plenty more to fill a day.
Glastonbury & Somerset. Glastonbury is famous for its Tor and links to St. Arthur. A day out from Bristol can easily cover other highlights of Somerset as well, including Cheddar Gorge and the incredible cathedral at Wells. You can drive yourself, or take a tour like this.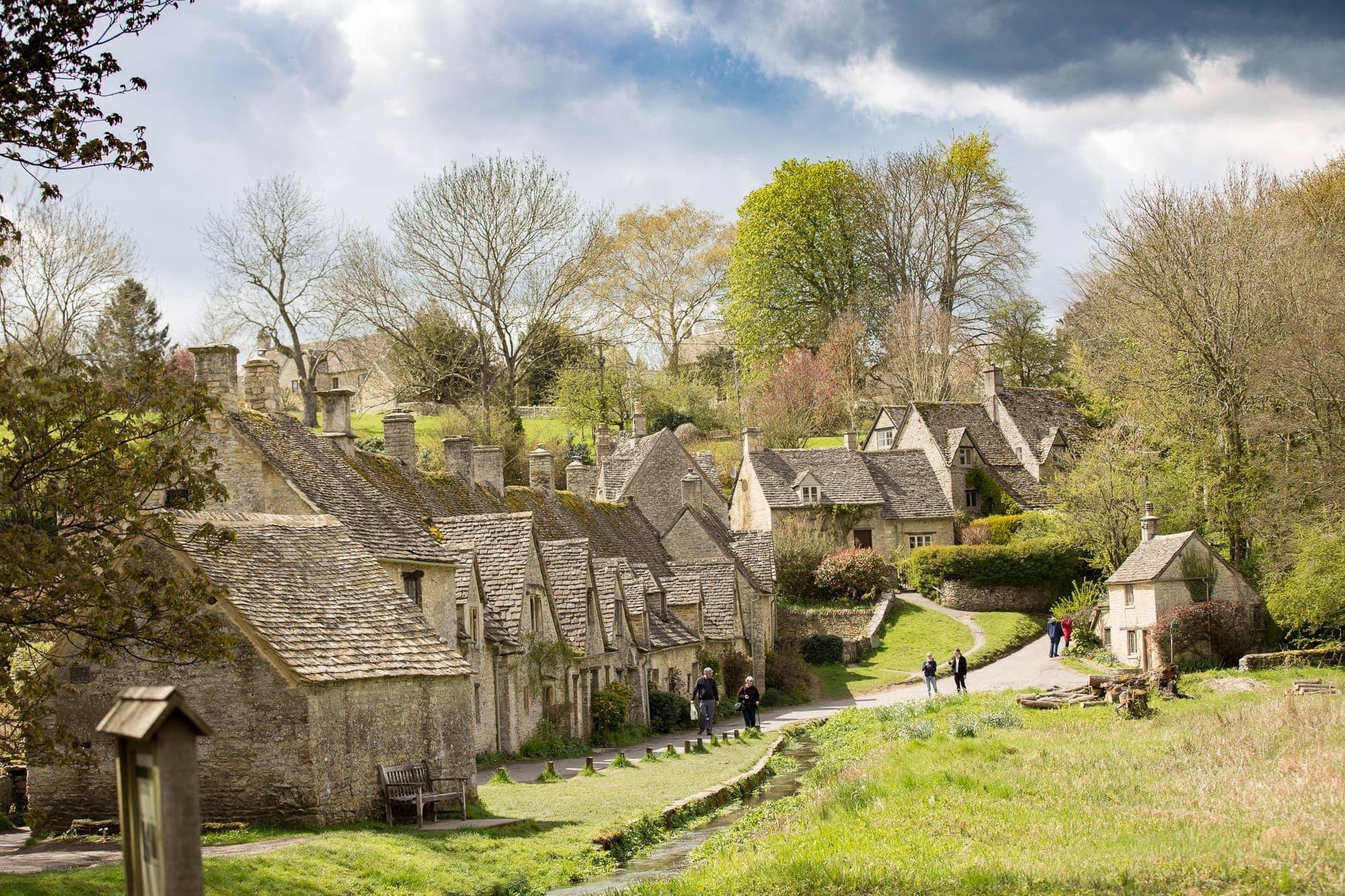 Further Reading for your Bristol Visit
That sums up our suggested things to do in Bristol for two days! As you can see, there's plenty to see and do in Bristol, and you'll easily be able to fill two days – or extend your trip for a few more days!
We're got more content coming up on Bristol, so do subscribe to stay updated. In the meantime, here's a series of resources to help you plan your trip to both Bristol and the wider UK!
And that's it for our suggestions for the best things to do in Bristol over 2 days! Have you ever visited Bristol? Do you have anything you'd add to the above? Just let us know in the comments below!
So you know: For some of the attractions we visited in Bristol, Visit Bristol provided us with complimentary entry. We covered our own accommodation, transport, meals, and other expenses.