Are you visiting Europe and looking for the perfect itinerary? Well, you're in the right place! We've travelled extensively in Europe, and based on our experiences, we've put together a detailed 2 week Europe itinerary to help you plan.
This Europe itinerary will take you to many of the highlights that we think first time visitors to Europe will want to see and explore for themselves. These include many of our favourite destinations that we've visited multiple times over.
This itinerary is aimed at those of you visiting Europe for the first time, or those of you looking for an easy itinerary to follow that covers some of the major highlights of Western Europe. It's not overly rushed as we think you will get more from your experience if you focus on a few major locations rather than trying to see everything in one go.
The trip as outlined is for 14 days in Europe, but you could make it longer or shorter depending on how much time you have. For example, with 10 days in Europe, you could clip off a day or two in some of the cities, and maybe even skip one of the cities to make it a more comfortable experience.
As well as the itinerary, we're also going to share everything you need to know to help you plan the perfect European trip. Tips about currency, what to pack, where to stay, how to get around and other considerations.
Hopefully this guide will give you everything you need to know to plan your own perfect European adventure, and of course, we're always happy to answer your questions in the comments. Now, let's get started!
2 Week Europe Itinerary
This two week itinerary has you visiting four European countries and five cities. We think these cover some of the top highlights of Europe.
The destinations on this itinerary are all cities, so this trip is aimed more towards those of you looking to explore the cities, which are all full of cultural highlights, fantastic restaurants, and plenty of photo-worthy sights!
But if have your eye more on smaller towns, secondary cities, and rural locations, this might not be the best itinerary for you.
If you'd prefer to focus on one country, take a look at our two week UK itinerary, and our 10 day Italy itinerary for some inspiration.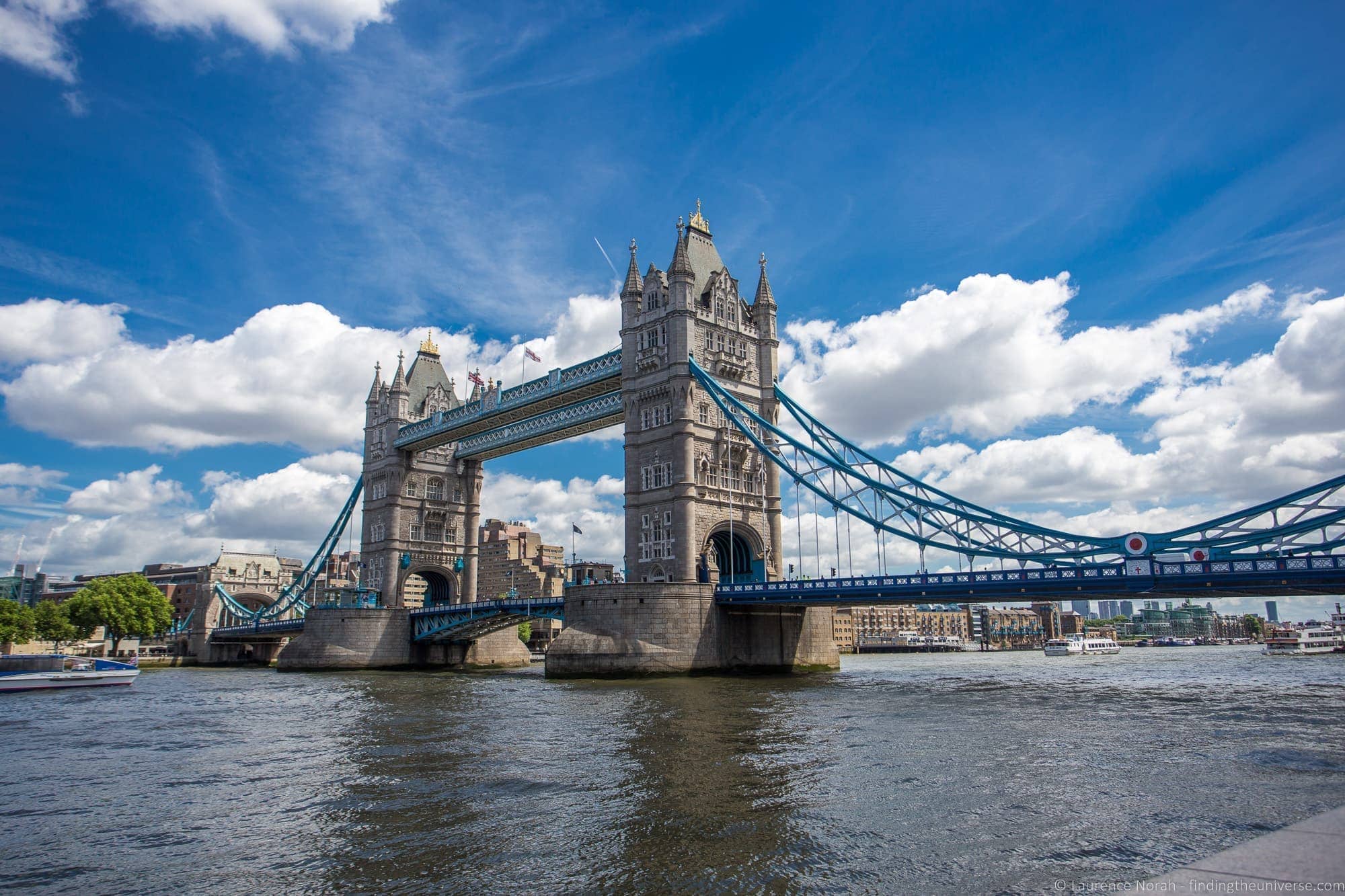 Days 1 – 3: London
We're going to start your European adventure with 3 days in London. London makes a great starting point for your European itinerary. It has a number of international airports to choose from, so getting here is easy, and there are a wealth of sights and cultural attractions to immerse yourself in. I lived in London for a number of years, and it's still one of my favourite cities in the world.
If this is your first overseas trip and you are coming from an English speaking country, London is a good place to ease yourself into the experience. You can acclimate yourself to the time difference and get used to travelling in a new country, without having a language barrier to work with as well.
We think 3 days is a good amount of time to spend basing yourself in London. We'd suggest spending at least two days exploring the capital, and perhaps one day trip outside of London. This might look as follows.
On your first day in London, we'd suggest seeing the major sights around Westminster. This includes the Houses of Parliament, Westminster Abbey, Trafalgar Square, Covent Garden, the Churchill War Rooms, Buckingham Palace and the London Eye.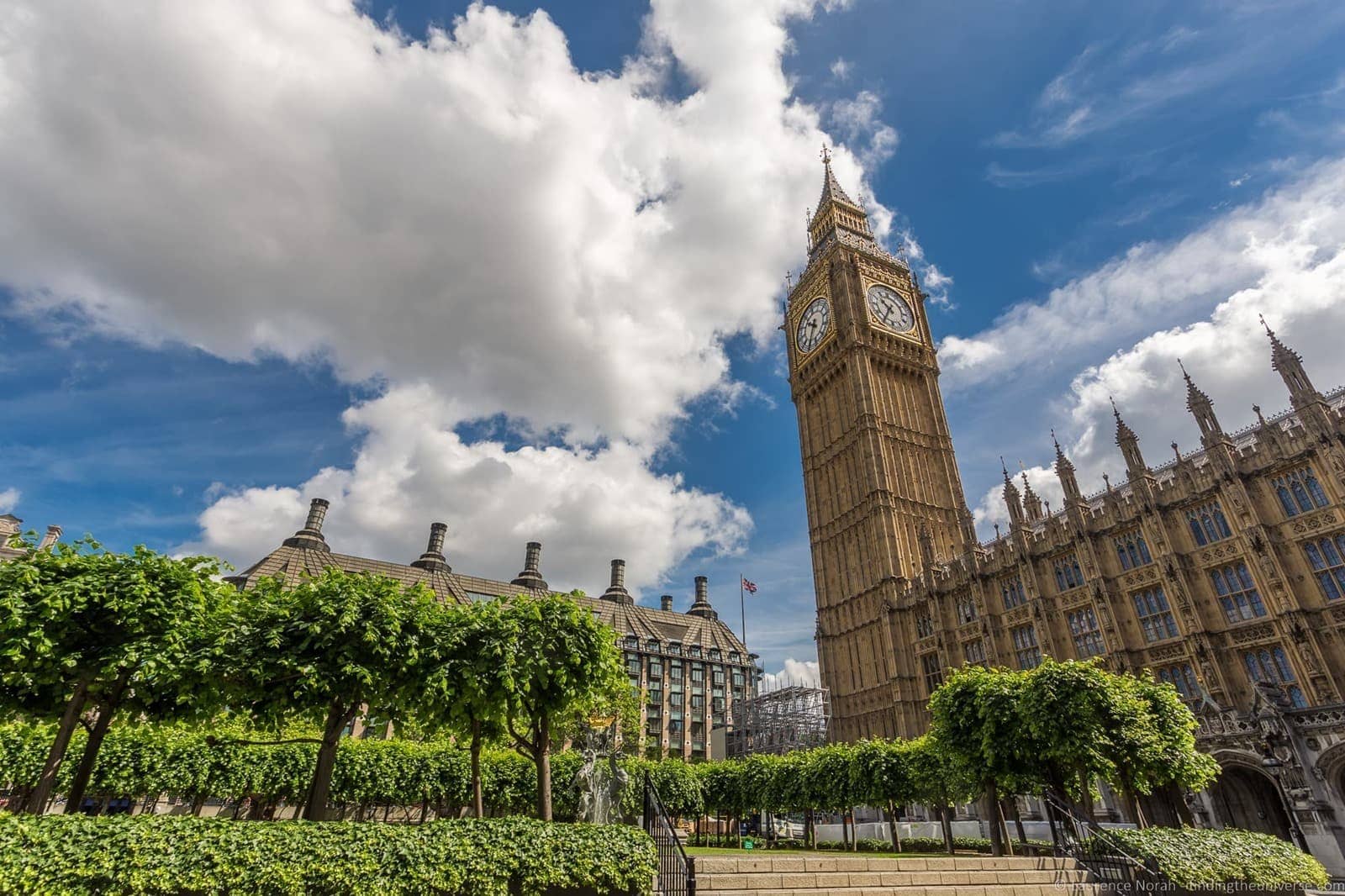 On your second day, which will be a full day, we'd suggest starting at the Tower of London. Get here when it opens to avoid the crowds if you can. Included on the London Pass, or you can buy a ticket online in advance here. Using our link saves you some money on the adult admission price for the Tower of London, meaning these discounted Tower of London tickets are some of the best value we're aware of.
We also recommend checking prices via GetYourGuide here, and on the official website here, as pricing can vary. You can also see opening times and other information for your visit on the official site.
Once you are done with the Tower of London, you can see more sites in the area like Tower Bridge, Borough Market (a London Harry Potter filming location), St. Paul's Cathedral, the Tate Modern, Shakespeare's Globe and the Shard.
You certainly won't run out of things to occupy your time! For some more inspiration, see our guides for 2 days in London and 3 days in London. We also recommend picking up a two day London Pass to save money on your sightseeing while in London. You can do that here.
On your third day in the UK, we recommend taking a day trip out of the city. This could be to somewhere like Windsor Castle or Hampton Court Palace, neither of which are too far.
If you really want to get out a bit further, we can recommend perhaps taking a trip to Stonehenge, the Cotswolds, Bath or Oxford. There are a variety of companies who offer easy day trips from London which include a number of these highlights like this or this, or you could do it yourself.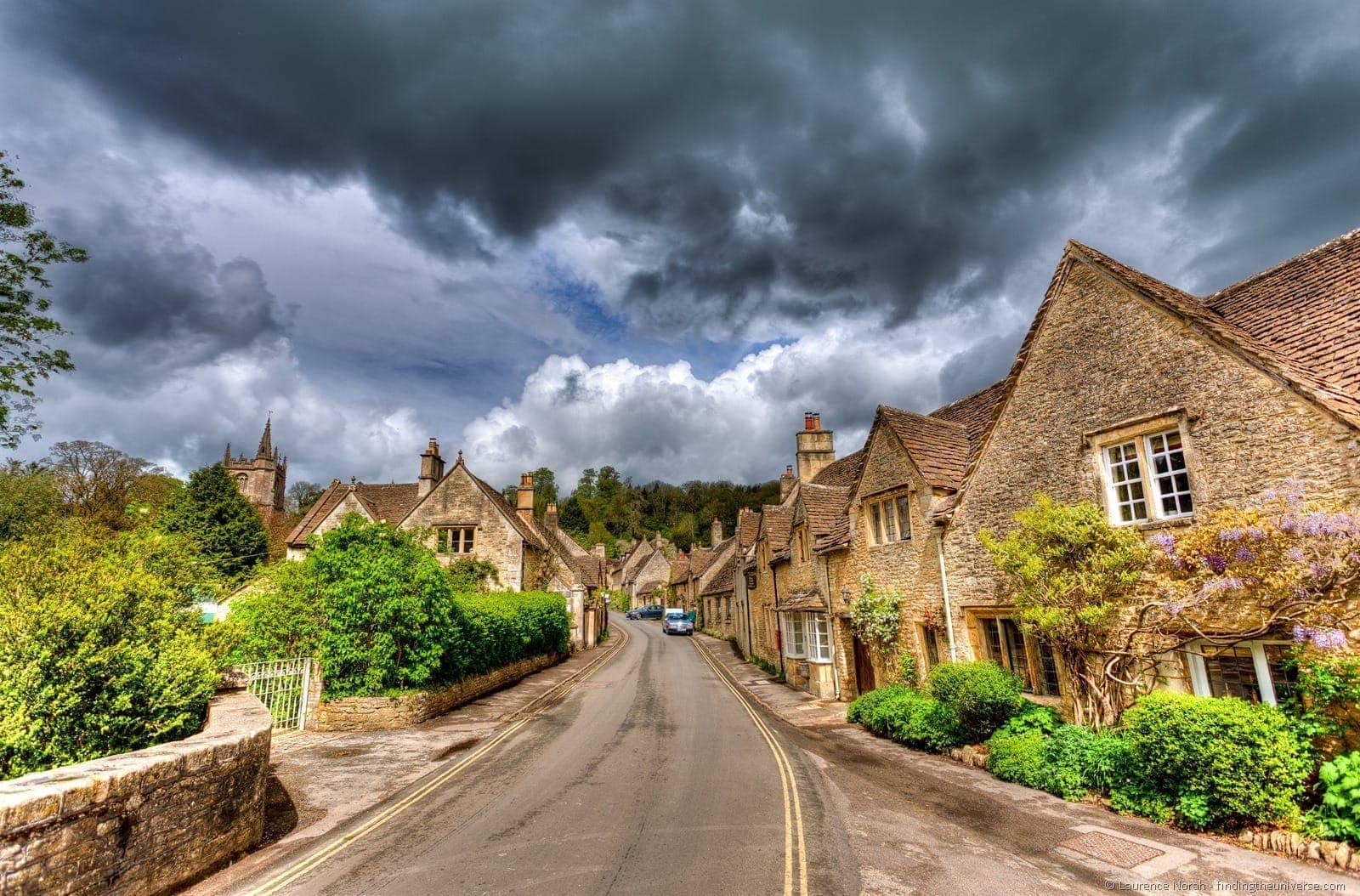 See our guide to taking a day trip to Stonehenge and a day trip to Oxford for some inspiration. If you're a Harry Potter fan, then you may instead consider a trip out to the Harry Potter Studios where the films were made.
Of course, you will want to adjust this schedule depending on when you arrive and depart London. Our suggestion would be to take the day trip on your last day, overnight in London, and then take an early morning train to Paris.
Whilst you're in London, we recommend getting around by public transport. It's the most cost effective and also generally the most efficient way to get around. See our guide to public transport in London for some tips, as well as our overview of how to pay for public transport in London.
If you enjoy walking tours, there's no shortage of options to choose from in the city. We love taking a walking tour when we first arrive in a new city – it can be a good way to get familiar with the city, plus you can ask your guide for local tips on places to eat and less well-known attractions.
If you do decide to take a walking tour, we suggest Take Walks for small group tour (tours range in length from a couple of hours to full day tours), and Context for private tours. We'd specifically recommend this full day walking tour with Take Walks as a possible option to consider.
You'll most likely be arriving into London by plane, into one of London's major international airports. London actually has six airports, but you're most likely to land in either Gatwick or Heathrow. Whichever one you do land at, we have a guide to how to get from the airport to London.
Well, that's your time in London covered. Now we'll suggest a few places for you to stay, before giving you some tips on getting from Paris to London.
Where to stay in London
Some of our favourite hotels, from budget to luxury, in London are as follows:
If you prefer an apartment, then we recommend Plum Guide.
Plum Guide doesn't have quite so many choices as some other UK based websites, but they carefully curate their listings so their options tend to be of a very high quality whilst still being available at a range of price points. We've used them on a number of trips and always had a great experience. See their listings for London here.
If you can't find what you want on Plum Guide or you want some new options to try out, we wrote a whole post on the best alternatives to AirBnB which you should check out!
How to get to Paris from London
We'd recommend taking the Eurostar train service from London to Paris. This departs multiple times a day, and the journey takes 2 hours and 16 minutes.
This is a lot quicker than flying, especially once you consider you'll have to get to and from the airport on either end. The Eurostar will take you directly to Gare Du Nord. Get your tickets for that journey in advance here.
We also have a guide to getting from London to Paris which lists all the options you have.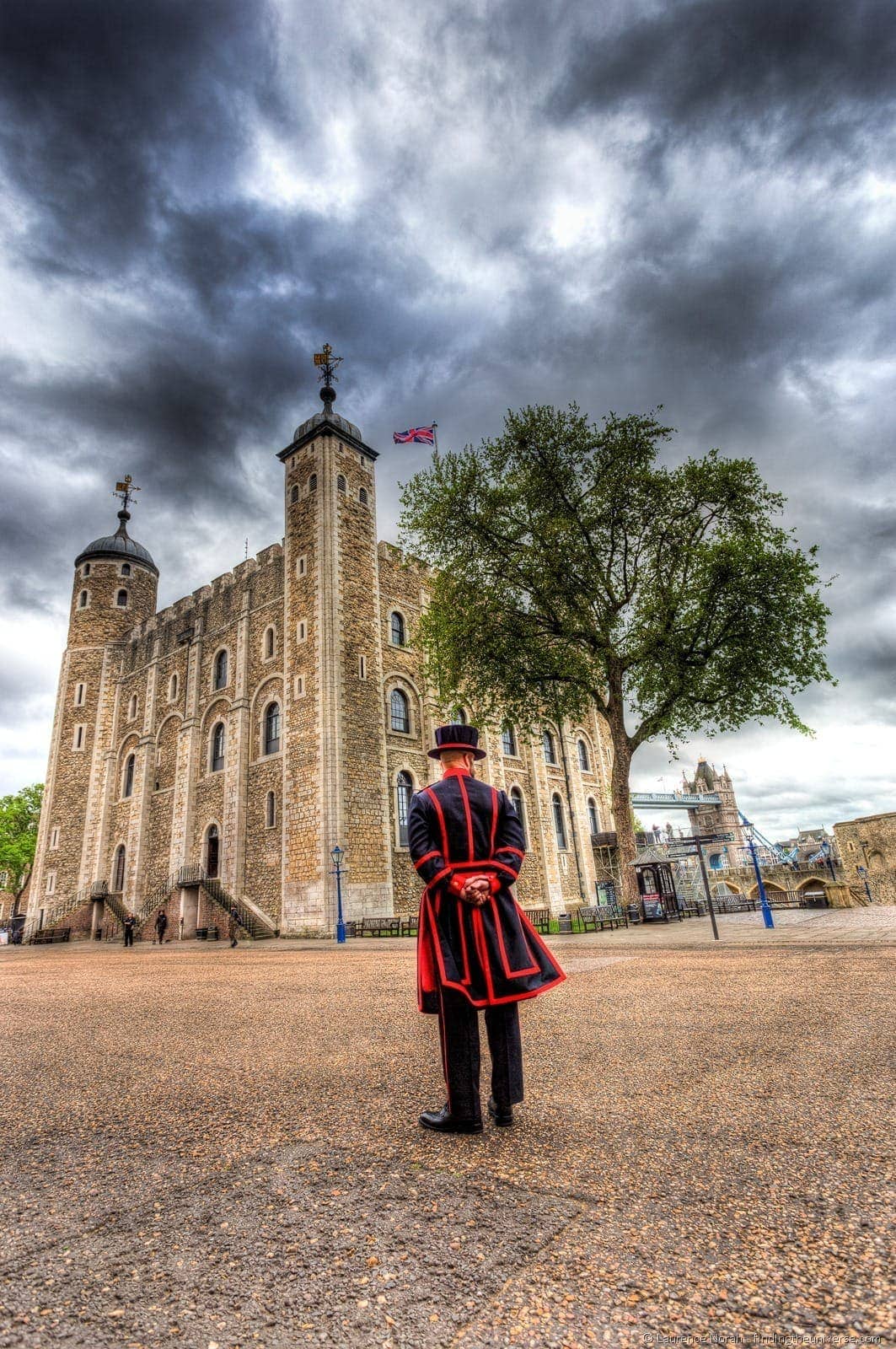 Days 4 – 6: Paris
Welcome to Paris – the city of lights and love! We're going to suggest three full days exploring Paris, as the city has so much to offer.
After you've dropped your bags off at your hotel (or at a luggage storage location), it's time to start sightseeing. As with London, the plan is to see the major sights in the city.
We're going to start off with the Eiffel Tower. This is without doubt Paris's most famous landmark, and a must-visit when you come to Paris. You can either enjoy the views from below or head up inside the tower to one of the various stages.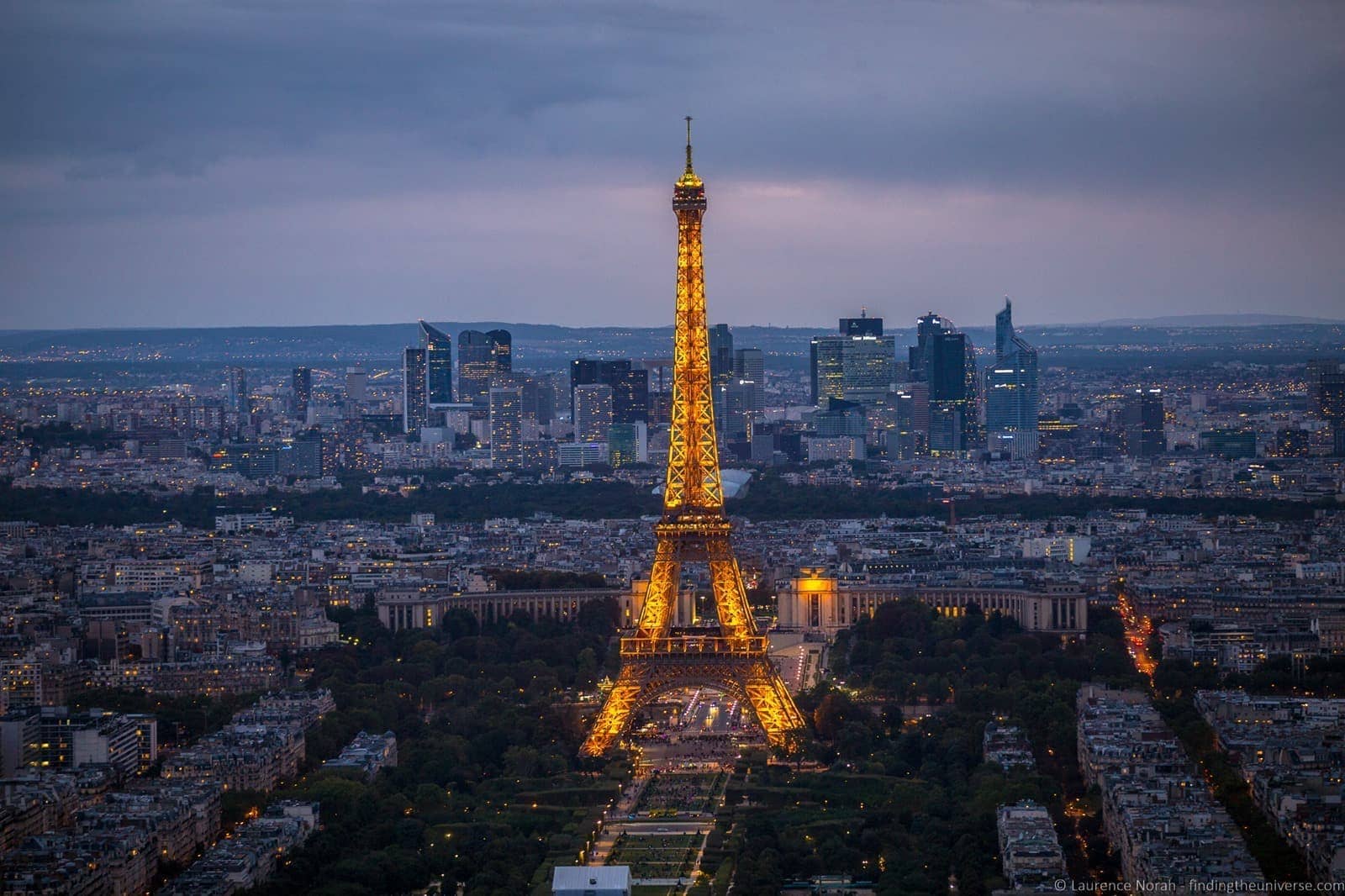 If you do decide to go up the Eiffel Tower, we highly recommend you book your tickets in advance. The best place to do this is on the official website. There are often huge lines for tickets on site, and you don't want to waste time unnecessarily. For a lot more tips for your visit, see our complete guide to visiting the Eiffel Tower.
From the Eiffel Tower, we suggest taking a cruise on the River Seine, which will let you see many of the highlights of the city from the river. You can book a discounted Seine River cruise which departs from near the Eiffel Tower with our link.
Alternatively, you might prefer to do an evening Seine River dinner cruise, in which case this will happen later.
After the cruise, you might consider a walking tour of Paris or a Hop on Hop off bus trip. Alternatively, consider visiting the Musee d'Orsay.
On your second day in Paris, we suggest you start bright and early with a visit to spectacular Sainte Chapelle, one of Paris's prettiest churches. The stained-glass windows here have to be seen to be believed. Just be sure to turn up at or just before opening time, as the lines get very busy.
From here, you can pop across to Notre Dame if you want. Due to the fire in 2019 this is undergoing significant reconstruction work, so do keep that in mind. From Notre Dame, head across to the Louvre, one of the most famous art museums in the world.
There's a huge amount to see here, including highlights such as the Mona Lisa and the Venus de Milo. You could spend a whole day here, but you may want to limit yourself to 2 – 3 hours so you can see more of the city! Book your tickets online in advance here.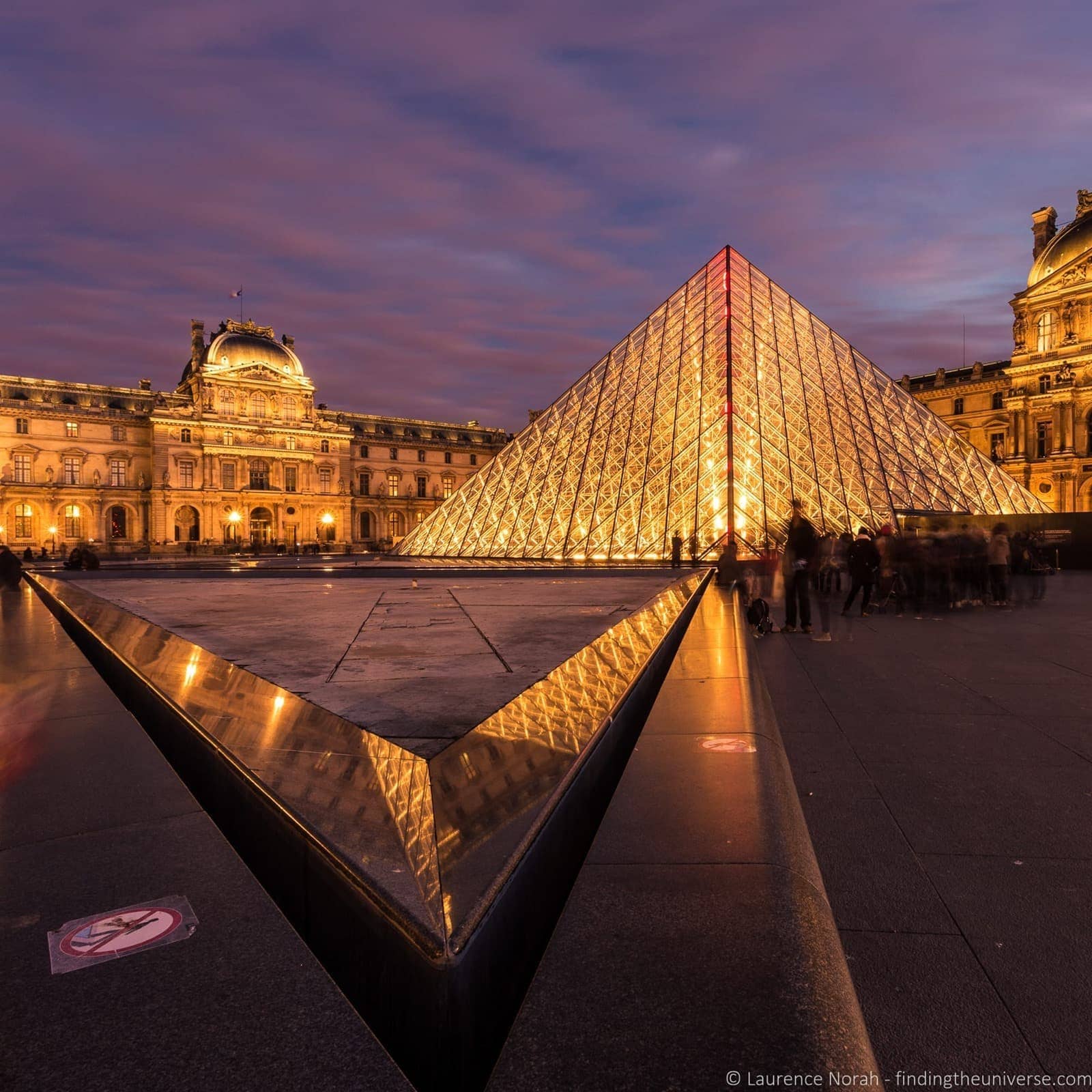 From the Louvre, if you have time, you might consider sneaking in a wine tasting session, or going for afternoon tea in Paris. From here, it's time to head up the most famous shopping street in Paris, the Champs Elysees, where you'll finish up at the Arc de Triomphe.
This massive archway stands in memory of those who died in the French Revolution and the Napoleonic Wars. The view from the top is one of our favourite views in Paris, so do head to the top if you have the time.
For your final day in Paris, our suggestion is that you head out to Versailles. This was the palace of French royalty, and is a stunning place to visit. You can book your tickets for Versailles in advance here.
Between exploring the palace and the extensive gardens, there is more than enough to do here to fill from half a day to a full day, which is why we suggest allocating most of the day to it. Then perhaps plan a nice dinner or show for your final evening.
We can recommend the evening show at the Moulin Rouge, and you can read about our experience at the Moulin Rouge here, and book tickets here.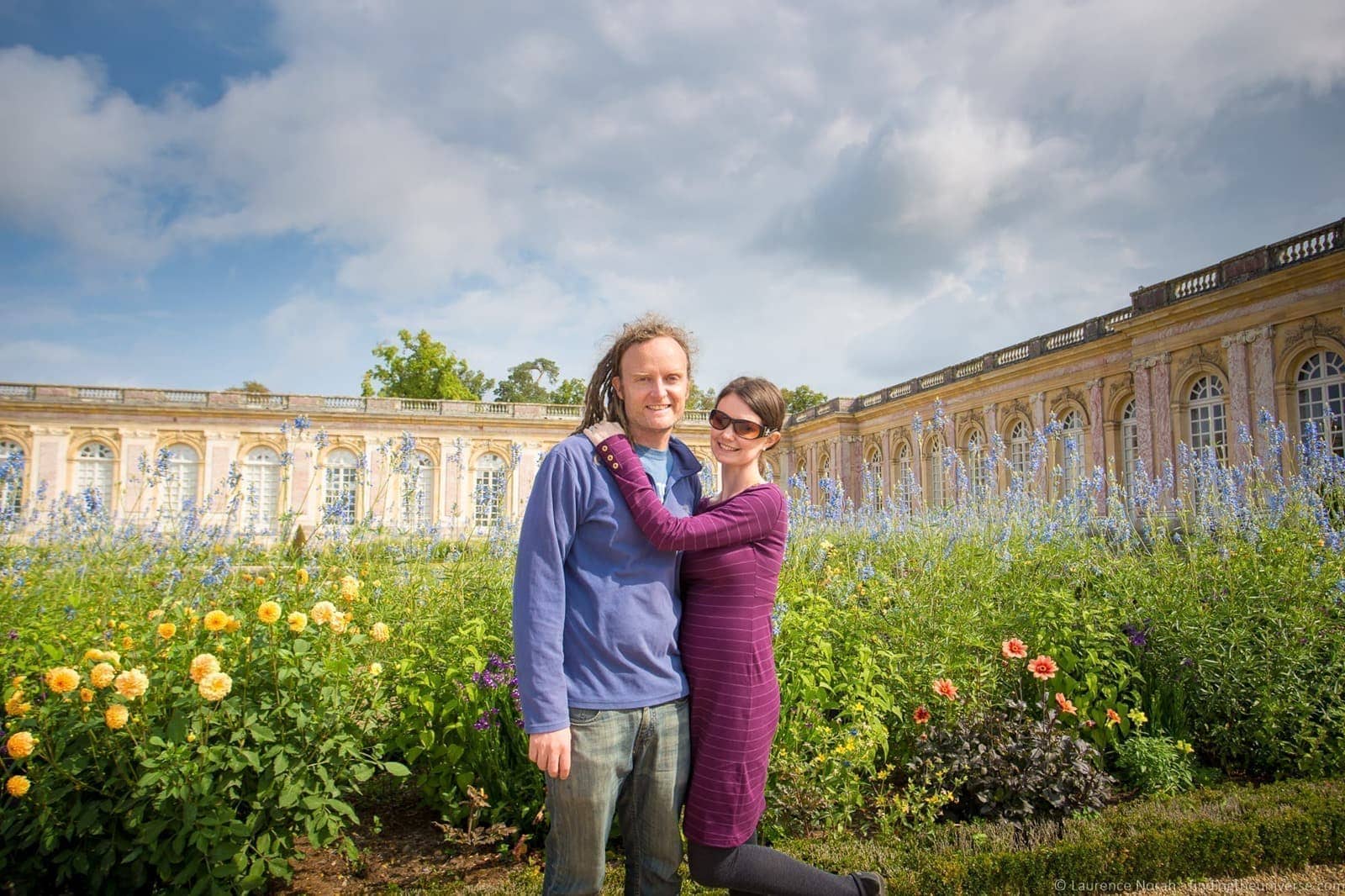 And that's all your sightseeing for your time in Paris on our European itinerary! For more detailed inspiration for your time in Paris, see our itinerary for 3 days in Paris and 2 days in Paris, which should give you lots more ideas.
For your visit in Paris, we recommend either the Paris Pass, or the Paris Museum Pass. The former includes a number of activities like the hop on hop off bus tour, guided Eiffel Tower climb, and Seine River cruise, as well as all the museums and sights included on the Paris Museum Pass. These both include most of the attractions we've listed, including Versailles.
You can buy the Paris Pass on the official site here, and the Paris Museum Pass here.
Again, for those of you who enjoy walking tours, we recommend Take Walks and Context. The former offer small group walking tours, whilst the latter primarily focus on private tours. We've taken tours with both companies in cities around the world and are always happy to recommend them.
As an example tour, check out this full day Paris tour, which includes a Skip the Line Louvre Tour, Eiffel Tower, Montmartre & Seine River Cruise.
As with London, the easiest way to get around Paris is to take public transport. Specifically, the Metro is likely going to be the fastest and most cost-effective way to get around.
We have a full guide to how to get around Paris, which should help you plan your transport in the city.
Now, we're going to share some tips on where to stay in Paris, as well as how to get to the next city on your itinerary of Europe – Barcelona.
Where to stay in Paris
Our itinerary has you spending 2 nights in Paris, arriving by train on the morning of the first day, and departing either by plane on the evening of the third day. We suggest the following options for accommodation in Paris.
We've also stayed in Paris with Plum Guide in a gorgeous apartment with Eiffel Tower views. See their listings for Paris here.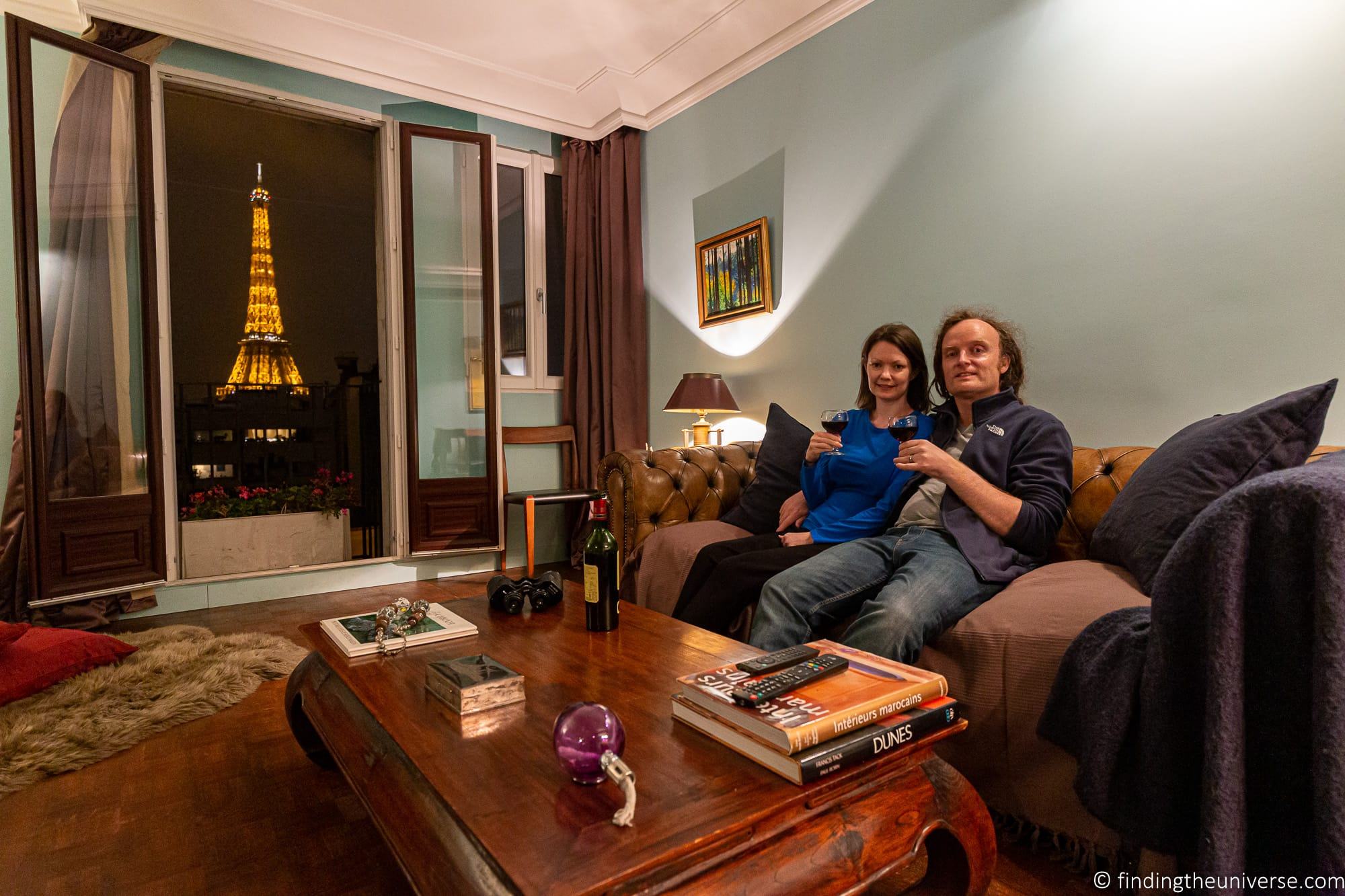 How to get from Paris to Barcelona
You have two main options for travelling from Paris to Barcelona, you can take the train, or you can fly.
There used to be a direct night train from Paris to Barcelona, but this was discontinued in 2013. So you can take a train in the daytime (around 6.5 hours journey time) or you can travel by a slower overnight train (around 13 hours).
We think flying is likely going to be the easiest option. There are a number of direct evening flights from Paris to Barcelona, taking just under two hours. Just try to book a flight from Paris Orly or Paris Charles de Gaulle. Many budget airlines operate from Paris Beauvais, which is quite a long way outside the city, and requires a lengthy coach journey.
Check flight times and prices online here. If you'd prefer to take the train, you can check train times and prices here.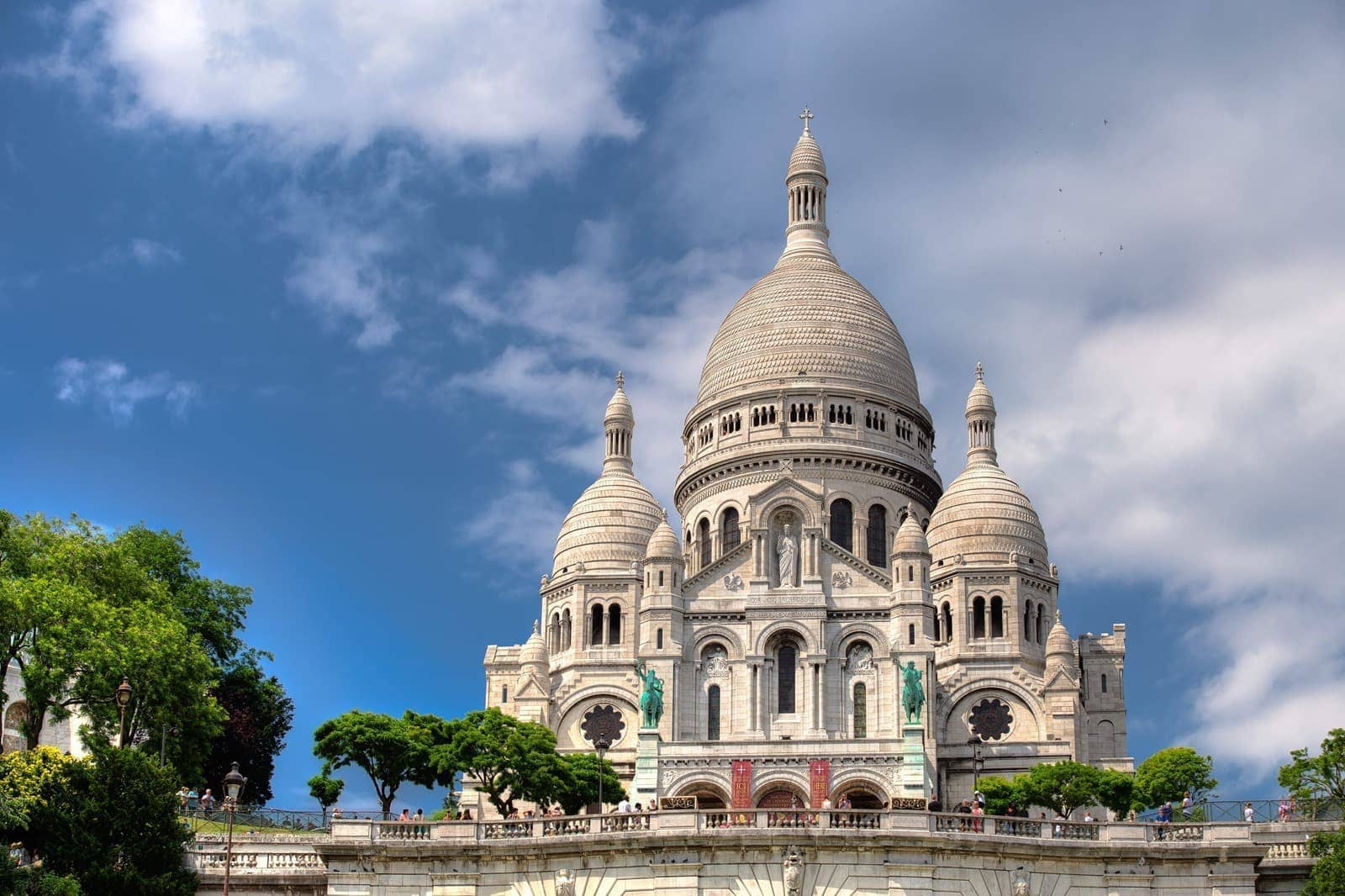 Days 7- 9: Barcelona
It's time for the third city on your European adventure – Barcelona! Barcelona is full of incredible sights, including architectural gems from Antoni Gaudi, a gothic city center, and even a beach!
Again, we think you'll need 3 days to do justice to all the sights in Barcelona. We're also going to suggest a day trip from the city to explore some of the surrounding highlights. Here's how your three days in Barcelona might look.
We suggest starting your first day with a trip to the Sagrada Familia. This was master architect Antoni Gaudi's final work, and whilst construction was started in 1882, he didn't live to see it completed. It's getting there now, but still has some way to go!
The Sagrada Familia is a very popular attraction and they operate a timed entry system. It's vital that you reserve your timeslot in advance, as otherwise you will end up in a very long queue, and at busy times of year, tickets sell out far in advance. You can reserve your tickets online here.
We also have a detailed guide to visiting the Sagrada Familia which we recommend reading in advance of your visit.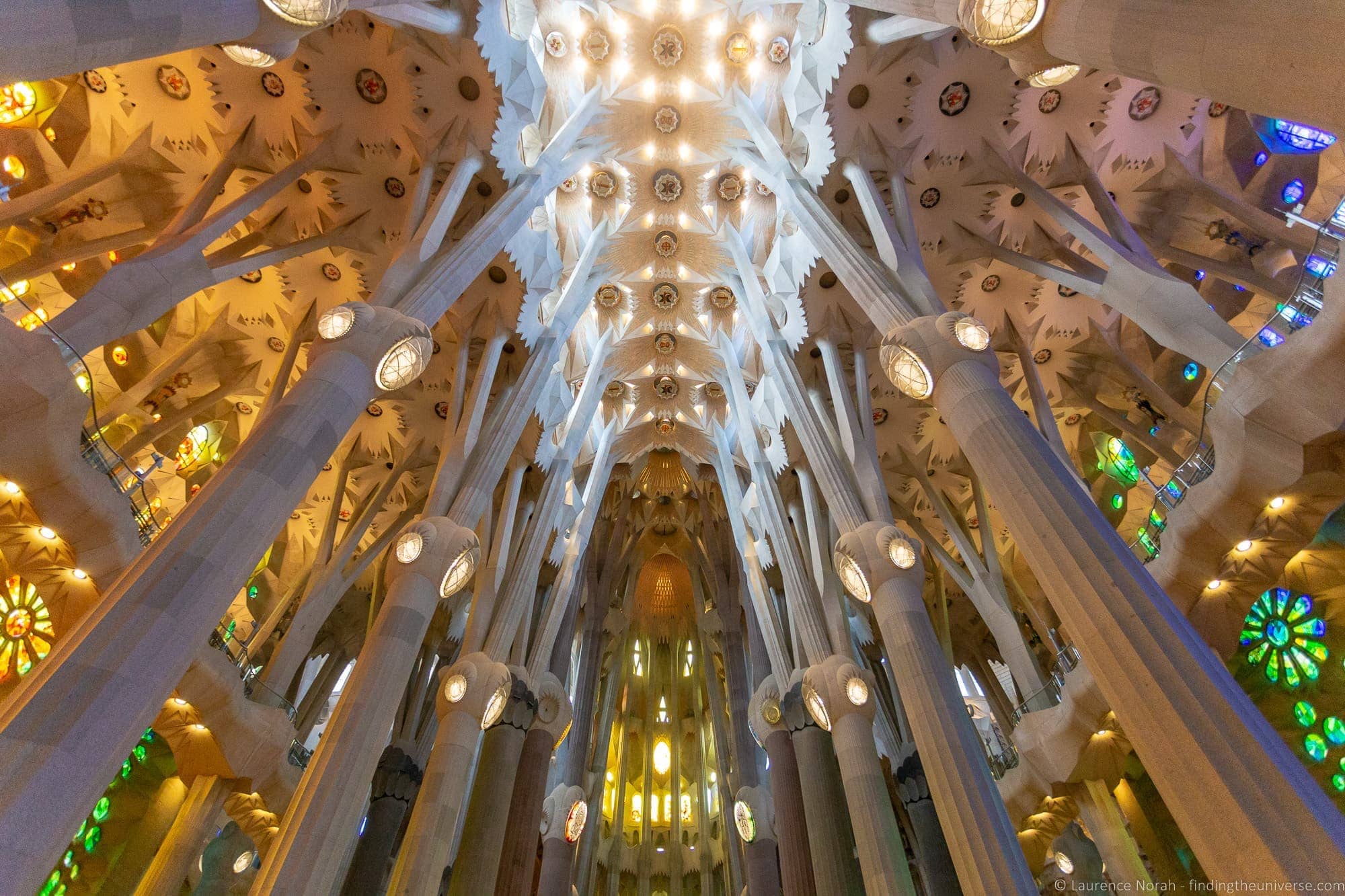 After spending a couple of hours at the Sagrada Familia, we recommend heading across to the nearby Recinte Modernista Sant Pau, a beautiful Art Nouveau style hospital building which has UNESCO world heritage status.
After the Recinte Modernista Sant Pau, continue on to Park Güell. This is a large public park which was also designed by Anton Gaudi, and there's a lot to see here. Again, this is a popular spot with timed entry, and we highly advise booking this online in advance here.
Near Park Güell is the Gaudi Experience, where you can learn a bit about the man behind some of the wonderful architecture you have been experiencing. You can get tickets for that here if you are interested.
From the Gaudi Experience, you have a few options depending on your interest. If you are using the hop on hop off bus to travel around Barcelona (included on the Go Barcelona Pass), it continues from Park Guell on to a number of other attractions.
These include the hill top fairground Tibidabo, the stunning Monastery of Pedralbes, and Camp Nou, the home of Barcelona's football club.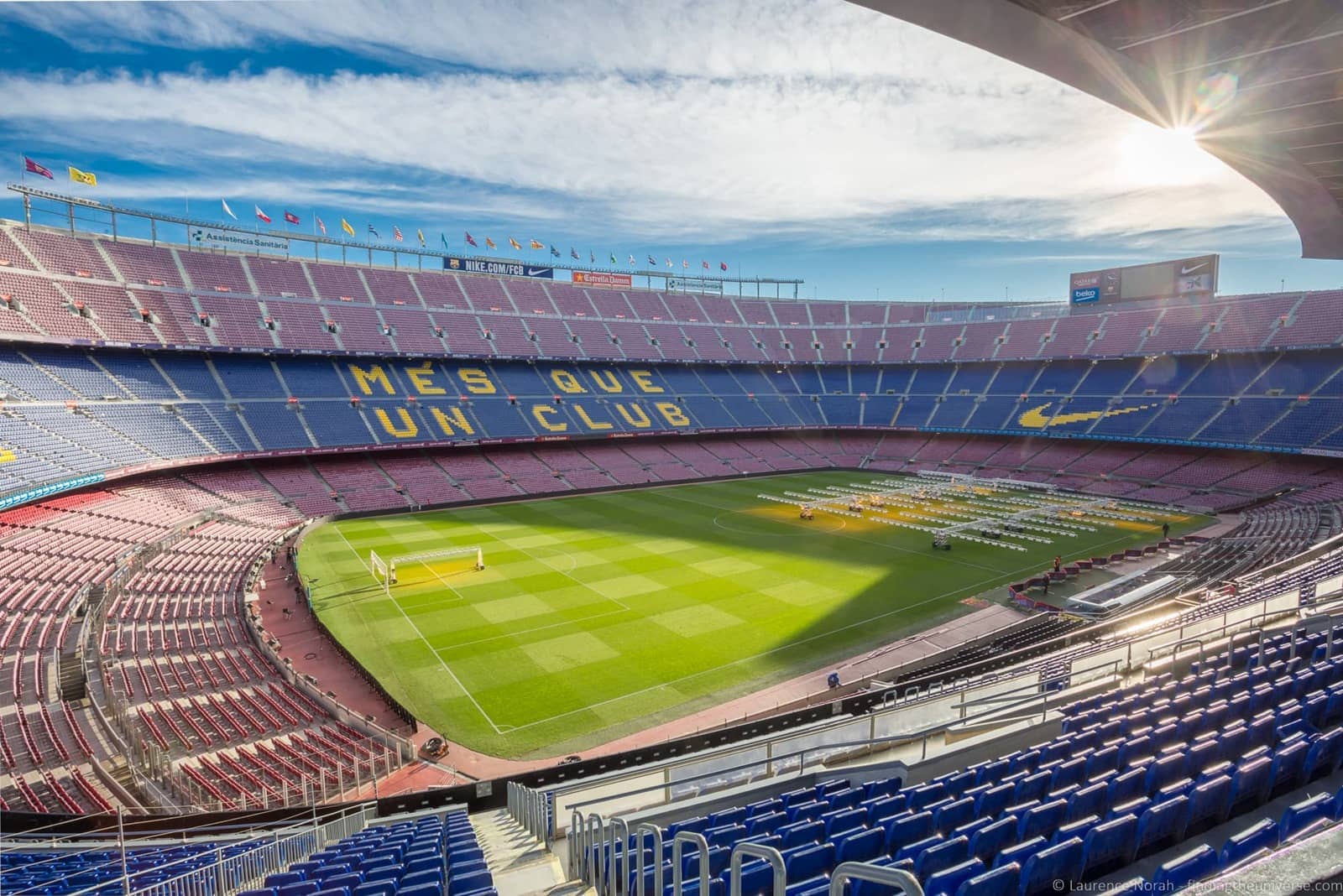 We're sure one or more of those will be of interest!
For your second day in Barcelona, we suggest starting with a visit to some of Gaudi's famous houses near the city centre – Casa Batlló, and Casa Milá. These are popular, so try to get here by opening time so as not to have to queue for too long.
Then, continue your day by exploring the oldest part of Barcelona – the Gothic Quarter. Here you can visit the incredible Barcelona Cathedral, the UNESCO world heritage listed Palau de la Musica Catalana, and the Picasso Museum.
For your third day, you could continue to explore Barcelona. You could visit the beach, Barcelona Zoo, the attractions on Montjuic Hill – the list goes on! See our 3 day Barcelona itinerary for more ideas.
However, we think you might enjoy heading out of the city on a day trip to explore a bit of Catalonia, the region which Barcelona is capital of.
A popular day trip from Barcelona is a visit to Girona and Figueres, two lovely towns which are rich in history. Girona is home to stunning medieval architecture, and Figueres is known as the birthplace of surrealist artist Salvador Dali.
You can see our guide to visiting Girona and Figueres in a day here. In terms of tours, we suggest this full day tour which includes Girona and the coast, or this full day tour which includes Girona and time to visit the Dali Museum in Figueres.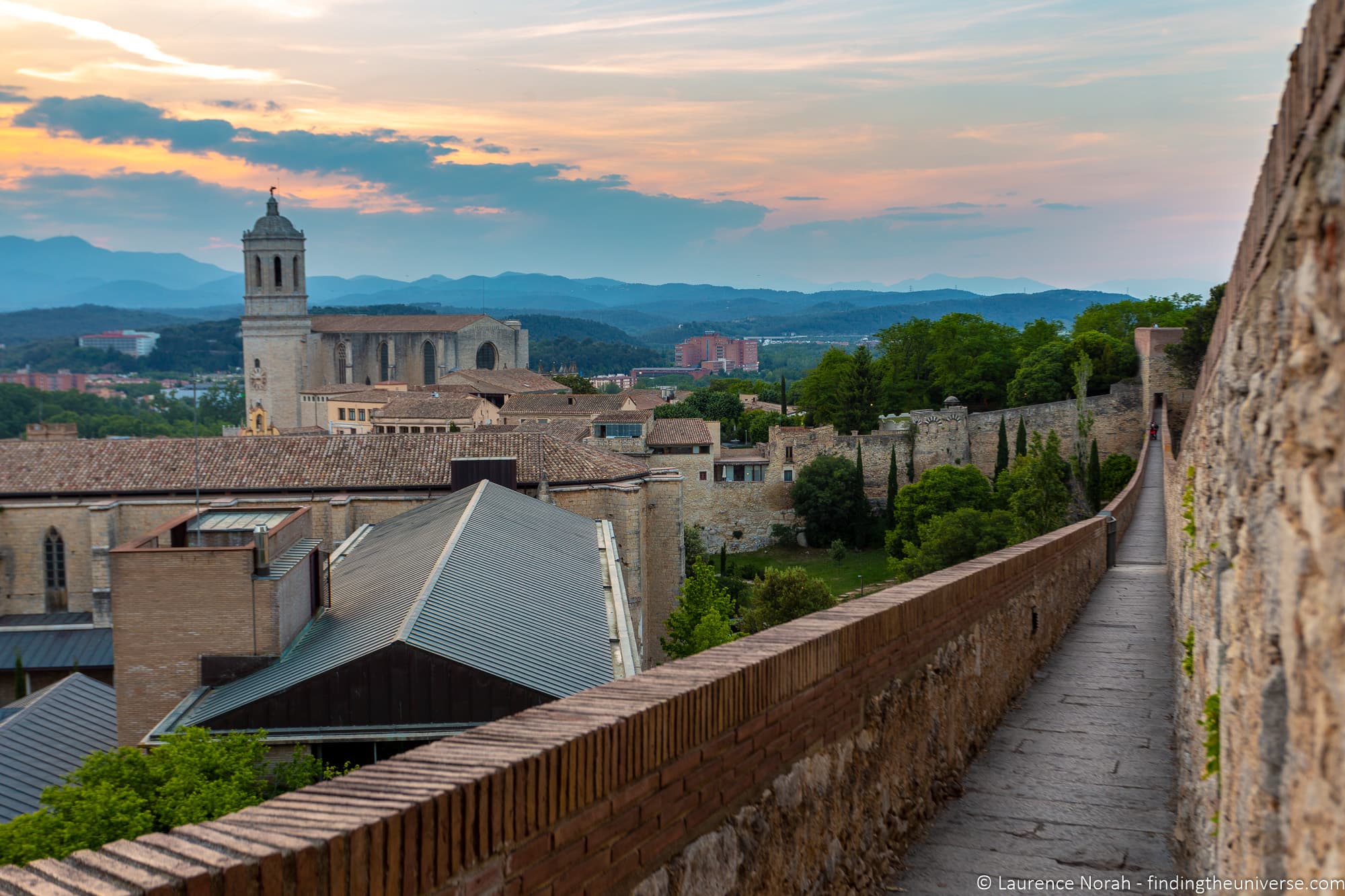 The other popular option is to visit the spectacular monastery and mountains of Montserrat, around an hour from Barcelona. You can see our guide to visiting Montserrat here for all the tips you need to do that.
Of course, there are lots of other tour options. You could go hot air ballooning, visit the Vall de Nuria, go skiing (if you visit in winter), go hiking in La Garrotxa, visit the Montserrat monastery – the list goes on!
That just about wraps up our suggestions for what to see and do with your three days in Barcelona.
To further help you with your planning for Barcelona, we have some guides we think you'll find useful. See our itinerary for 3 days in Barcelona, our guide to Gaudi sites in Barcelona, and our favourite photography locations in Barcelona to get you started.
There are a few city passes for Barcelona, including the Barcelona City Pass, the Barcelona Card, and the Go Barcelona Pass. These work slightly differently, and so one or the other might be better for you. See our full break down and review of all the passes in our comparison of the Barcelona Discount Passes.
For most visitors we think the Go Barcelona Pass will offer the best value as it includes the main attractions like the Sagrada Familia, Park Guell and hop on hop off bus tour. We also have a full review of the Go Barcelona Pass to help you decide if it's going to save you some money.
Finally, it's worth bearing in mind that Barcelona has a bit of a poor reputation when it comes to petty crime, specifically around pick pockets, and items like phones being swiped off cafe tables. We have not personally experienced this, but have heard firsthand accounts from readers and friends who have.
We have more on this in our section below with tips for safety when travelling in Europe, but just try to keep your valuables out of sight all the time, ideally in zipped and secured pockets.
Now, let's look at some options for where to stay in Barcelona, before planning how to get to the next city in your Europe itinerary.
Where to Stay in Barcelona
Here are a few options for your stay in Barcelona across a variety of price points, including a number of hotels we've personally stayed in and can recommend.
How to Get from Barcelona to Venice
From Barcelona, the next stop on the trip will be Venice, Italy. If you are travelling for less than two weeks, you might want to skip Venice, and head straight to the last city on this itinerary, but for two weeks in Europe, we think Venice is a great addition.
The main option you have for getting from Barcelona to Rome is to fly. Of course, you could take the train, but as the average journey is around 22 hours and requires a number of changes, we'd suggest a flight is going to make more sense.
A direct flight from Barcelona to Rome is just under 2 hours. You can either go on your evening of your final day in Barcelona or the morning of the following day, it's up to you. We think travelling in the evening makes more sense so you don't lose time sightseeing in the morning.
Check times and book your flights here.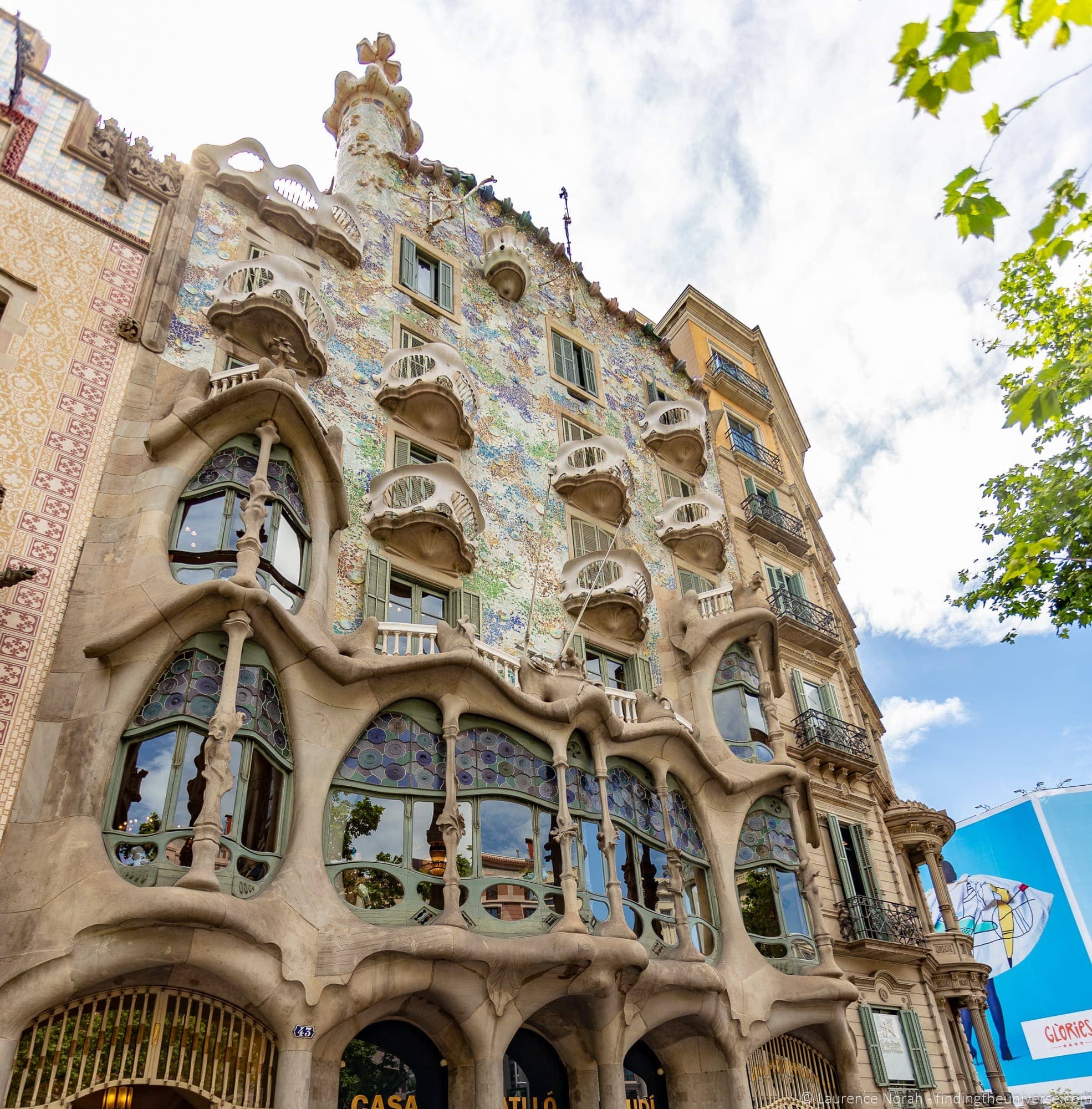 Days 10 – 11: Venice
You've arrived in the fourth and final country of your 2-week European itinerary – Italy! Home to amazing gelato, delicious coffee, and oodles of history.
We're going to visit two cities in Italy on your European itinerary, both of which are favourites with visitors to Italy – us included! Of course, it's hard to pick a second city in Italy from all the amazing options, but we think Venice is a must. Naturally, this will be followed by Rome.
We've put Venice ahead of Rome for the simple reason that it's relatively easy to fly to Venice from the rest of Europe, but a little bit harder to fly onwards from Venice to international destinations. Ending the itinerary in Rome should make it easier for you to travel onwards to international destinations.
Anyway, we're getting ahead of ourselves.
The next city on your European adventure is the beautiful city of Venice. This car-free city is famous for being built across a number of islands, with waterways and boats replacing roads and cars.
Venice is definitely one of our favourite cities in Europe, and was where we had our wedding ceremony with friends and family. So it's definitely a city that is close to our hearts.
We're going to recommend you spend two days in Venice. Many people visit the city for a day, which is do-able of course, but to really get a feel for Venice, we think you'll enjoy spending two days here.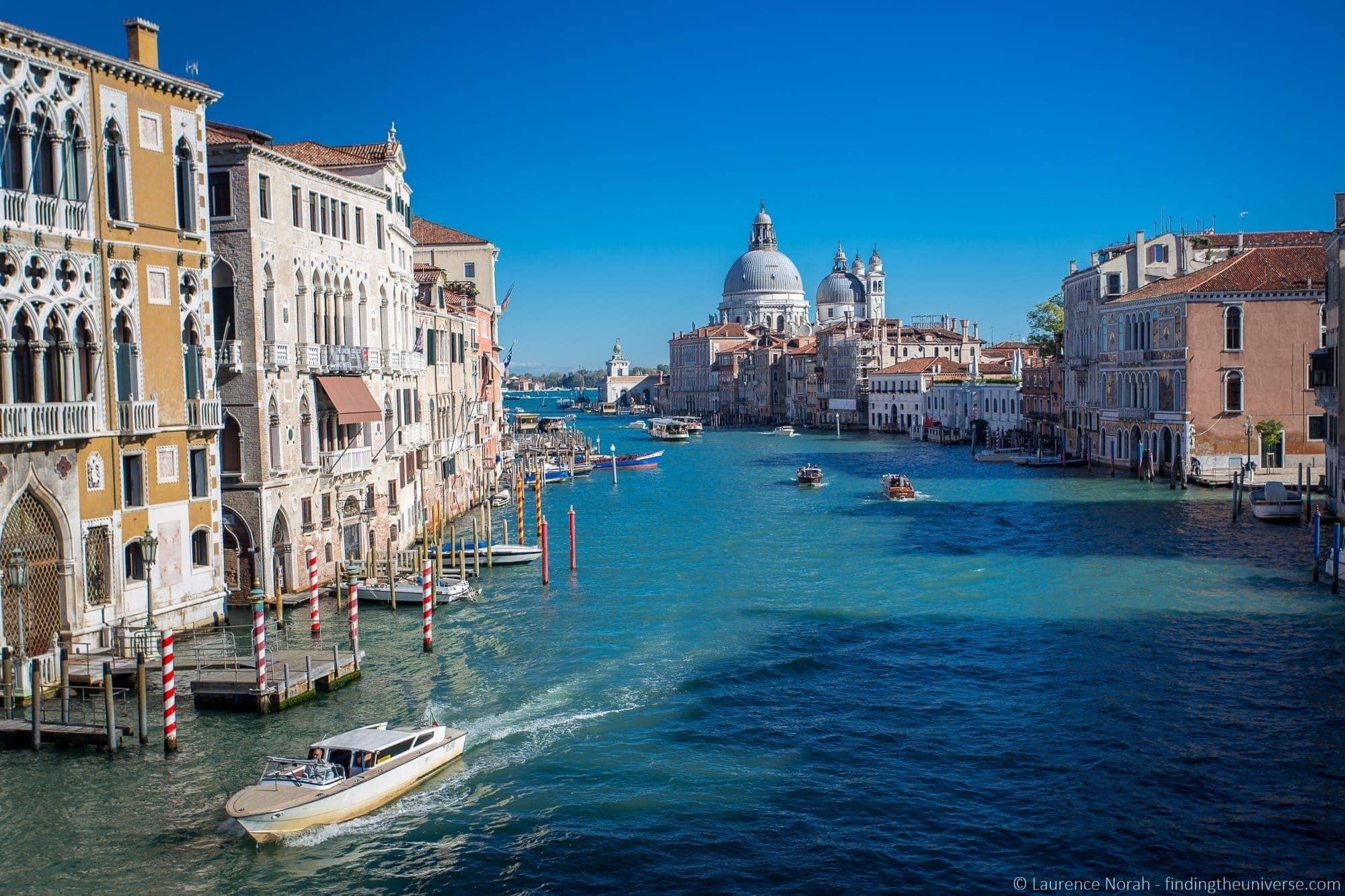 Our recommendation for your two days in Venice is to spend the first day exploring the highlights of the city – places like St. Mark's Square, the Doge's Palace and the Rialto Bridge. Take a Gondola ride, listen to musicians playing in the cafes, and get lost down the countless winding alleyways.
For your second day, we recommend taking a boat out to one of the islands around Venice, like Murano or Burano. These are much quieter with a different vibe to Venice itself, and we think you'll enjoy this as a way to finish off your grand European adventure.
For more inspiration on what to do in Venice, see our guide to spending a day in Venice. We also recommend reading our guide to visiting the Doge's Palace and St. Mark's Basilica.
Of course, if you would prefer to visit another city in Italy other than Venice, you could spend these two days in any number of destinations, including the Amalfi Coast, Cinque Terre, Naples or Florence. You could even do a one day stopover in Florence on your way to Rome, rather than spending the two days in Venice. It's entirely up to you, and depends on the flights you can find.
Where to Stay in Venice
Venice has a great many options for accommodation. Just be aware that many of the properties are old (as is much of the city!), and so elevators are not always standard. In addition, there are no vehicles allowed, so to get to your hotel from the train station you'll need to take a ferry boat, water taxi, or walk.
How to Get from Venice to Rome
The best way to get from Venice to Rome is to take the train.
As always, you'll get the best prices if you book your tickets in advance. You can check train times, prices, and book online here.
There are also flights, but by the time you have gotten to the airport, checked in, and then collected your baggage at the other end and gotten from Rome airport to the city center, you might as well have taken the train!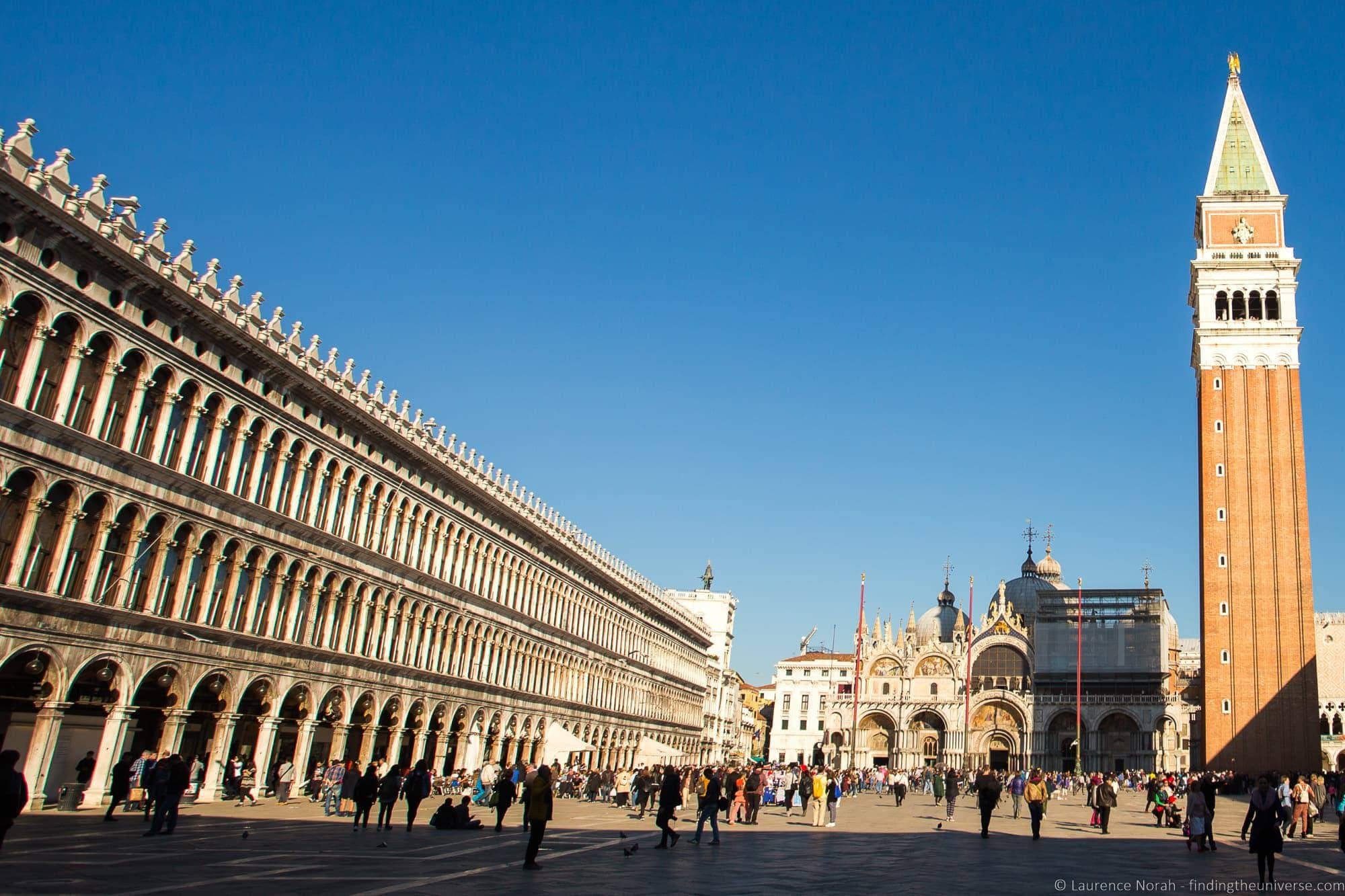 Days 12 – 14: Rome
Your next stop in Italy, and the last stop on your Europe itinerary, is the Italian capital of Rome. Founded almost 3,000 years ago, Rome is absolutely stuffed full of historical wonders and attractions.
We think that to do Rome justice, you should spend three days here. Here's how those days might look.
Start your first day with a visit to the Colosseum. Built during the height of the Roman Empire, and nearly 2,000 years old, this is the largest amphitheatre in the world. It's a must when in Rome.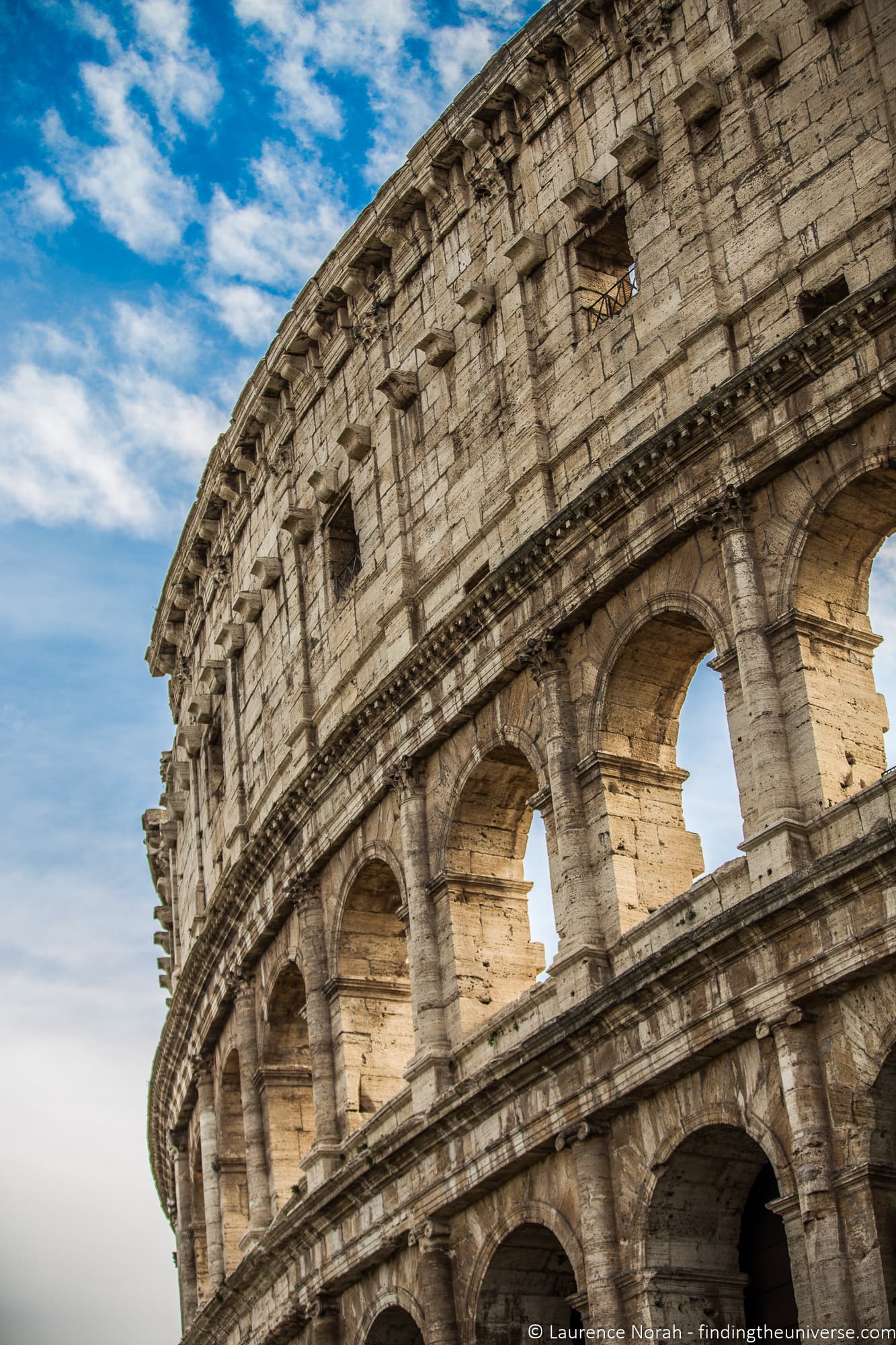 Do be aware that like many of the other popular attractions in our itinerary, the Colosseum operates a timeslot system for entry, and you absolutely need to book in advance. See our complete guide to visiting the Colosseum for more on that.
After the Colosseum, we recommend visiting the Roman Forum, which is next to the Colosseum, and usually included on the Colosseum entry ticket. This was the heart of the Roman Empire, and is also a must when visiting Rome.
You'll likely already be half way through your first day already. We suggest spending the rest of the day exploring the historic city center, with attractions like the Spanish Steps, Pantheon, and Trevi Fountain.
For your second day in Rome, we recommend you head to the Vatican City. This is a city-state inside Rome itself, and is home to the Vatican Museums and St. Peter's Basilica. The Vatican Museums are home to world renowned works of art as well as the Sistine Chapel – a masterpiece of Renaissance art.
Both these attractions are very popular, and you will want to plan in advance to ensure you don't waste time standing in line if you are visiting at a busy time of year. You have a few options.
First, you can take a guided tour which includes the Vatican and St. Peter's Basilica like this one.
This will give you loads of information about what you are seeing and ensure you don't waste time standing in line.
Another option is to invest in a pass which includes skip the line entry or a tour of these attractions. We would suggest looking at the Rome Tourist Card which includes skip the line access to the Vatican, Colosseum, and St. Peter's Basilica.
You can also consider the Omnia Vatican and Rome Card, although this doesn't currently include skip the line access to St. Peter's Bascilica.
Finally, you can book individual tickets here for the Vatican via their official website (or here on GetYourGuide, which is easier to use in our experience).
As of early 2023 St Peter's Basilica doesn't actually have an entry fee, but nor does it have skip the line tickets (skip the line tickets used to be an option and we hope they come back soon!). So the best option if you want to skip the line is to invest either in a tour or a pass which includes a tour like the Rome Tourist Card.
You can also book Vatican tickets here, using our link gives you 5% off their usual price for Vatican tickets. It's a little more expensive than the official website but somewhat more user friendly in our experience.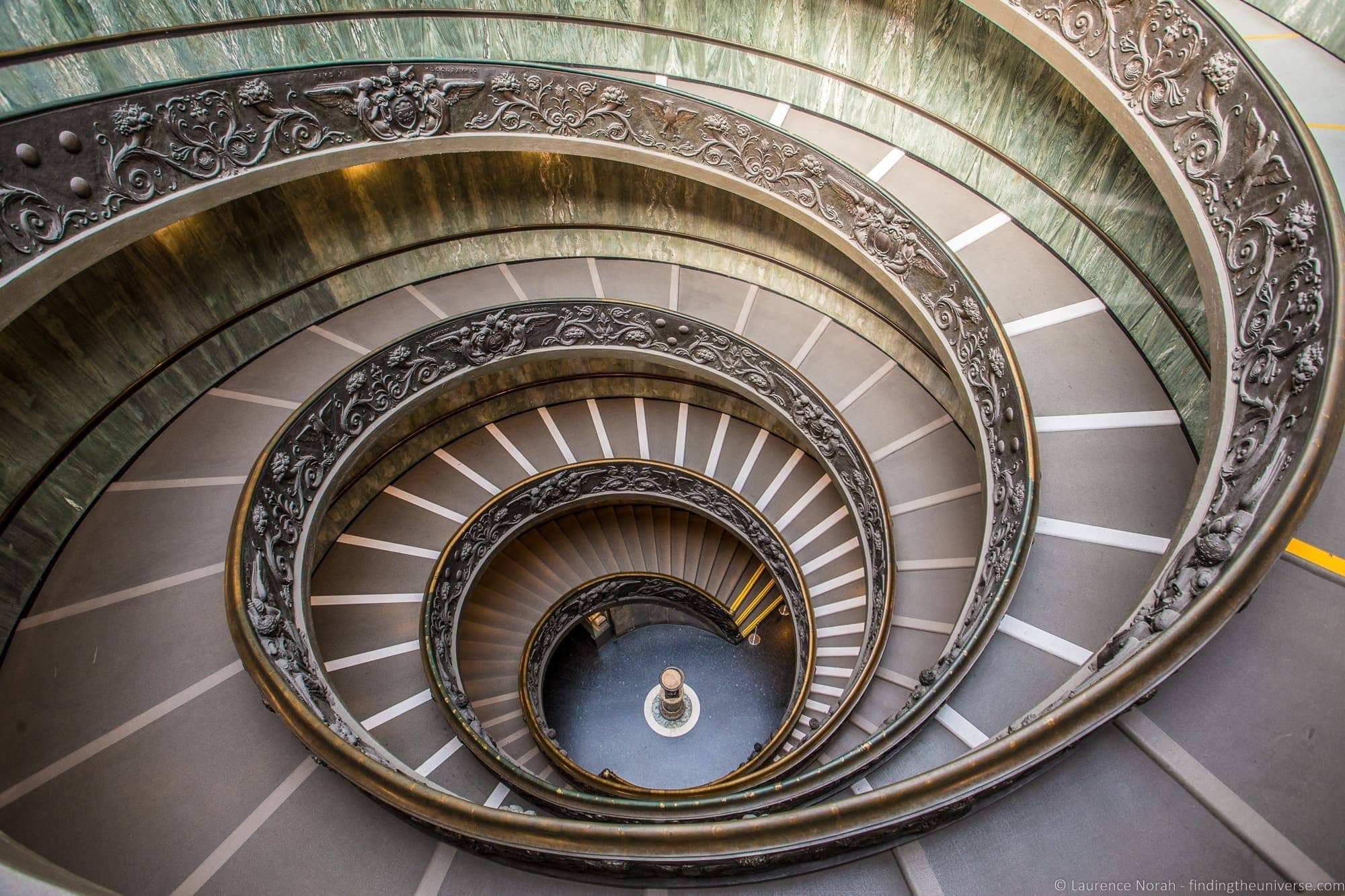 We recommend allocating at least half a day to explore the Vatican Museums, Sistine Chapel and St. Peter's Basilica.
For lots more information on visiting the Vatican City and its attractions, see our complete guide to the Vatican, which has everything you need to know, including all the highlights, tips for visiting, how to buy tickets and lots more.
From here, head along to the Tiber River, and explore Castel Sant'Angelo (get tickets here). Afterwards you can head back towards the city center, and visit locations like the Piazza Popolo.
If you have time and are interested you could also visit the Borghese Gallery. Note that this is also a timed entry system – see our guide to visiting the Borghese Gallery for more.
For your last day in Rome, we recommend spending some time exploring the Appian Way. This was one of the major routes in and out of the city, and is home to a number of ancient Roman ruins, as well as catacombs. A stop at the Baths of Caracalla on your way out of the city is also recommended.
Another option for your last day in Rome (or your first day, depending on how you decide to structure your itinerary) is to take a walking tour.
We've taken a number of walking tours in Rome with both Take Walks and Context, and enjoyed them all. As an example, see this introduction to Rome which includes gelato tasting!
For more inspiration for your visit to Rome, see our itineraries for 3 days in Rome, 2 days in Rome and a day in Rome.
In terms of saving money, there are a number of passes available for sight-seeing. For 3 days, our recommendation would be the Omnia Rome and Vatican Card. This includes public transport in Rome, a hop on hop off pass, and skip the line entry with timed reservations at the major attractions.
There are other passes as well, including the Roma Pass, the Rome Tourist Card and the Best of Rome All Access pass. Which is best for you will depend on how many sites you are interested in visiting, and whether you plan on using the specific features they offer.
That pretty much finishes up the itinerary section of this post. We'll share with you our tips for where to stay in Rome, before moving on to some practical information to help you plan this trip perfectly.
Where to Stay in Rome
We recommend the following hotels in Rome. The first three are near the main train station, which will make for an easier transfer when you arrive from Venice.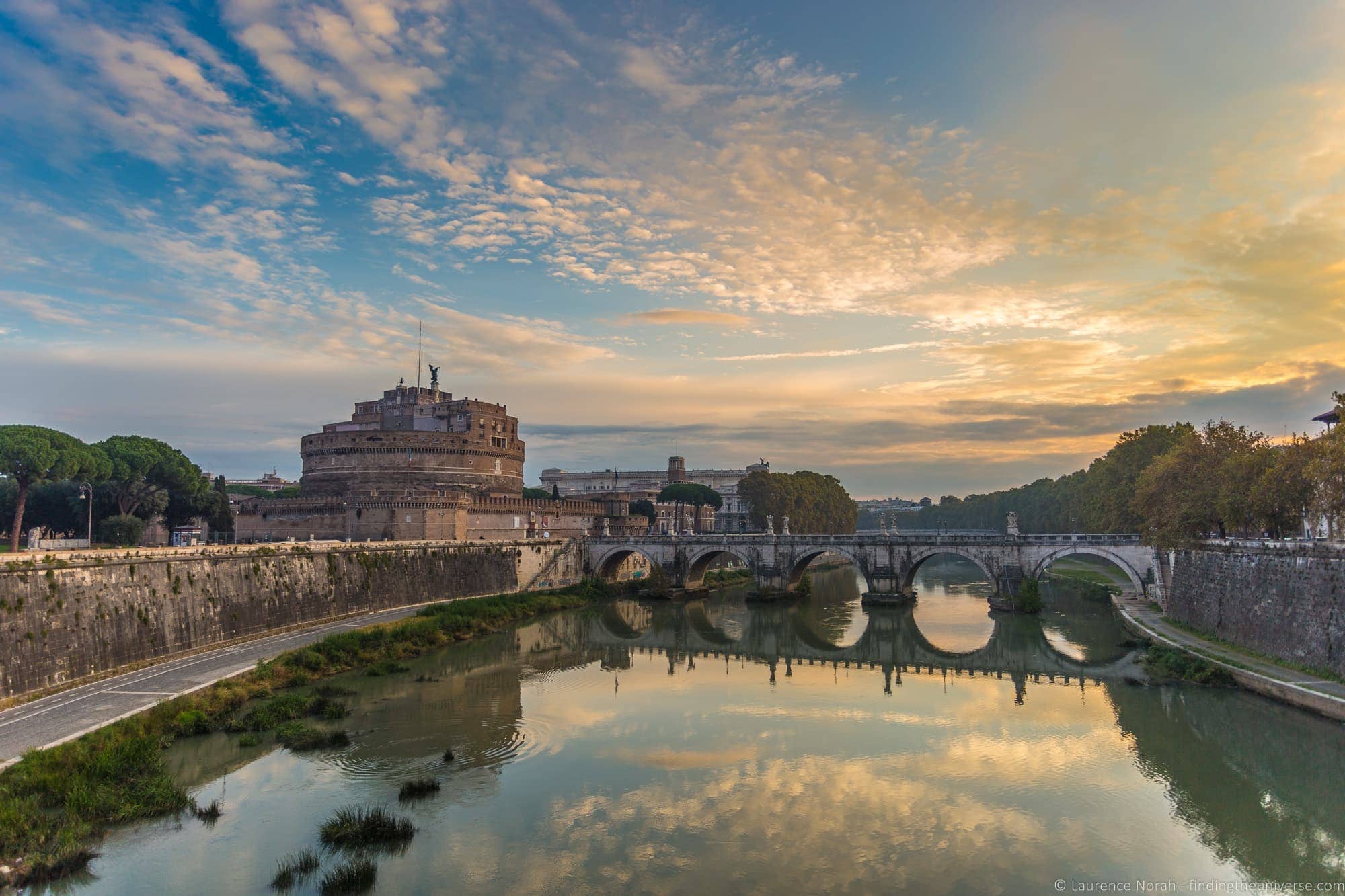 2 Week Europe Itinerary Map
To help you visualise this itinerary, we've put together this overview map of the stops and route.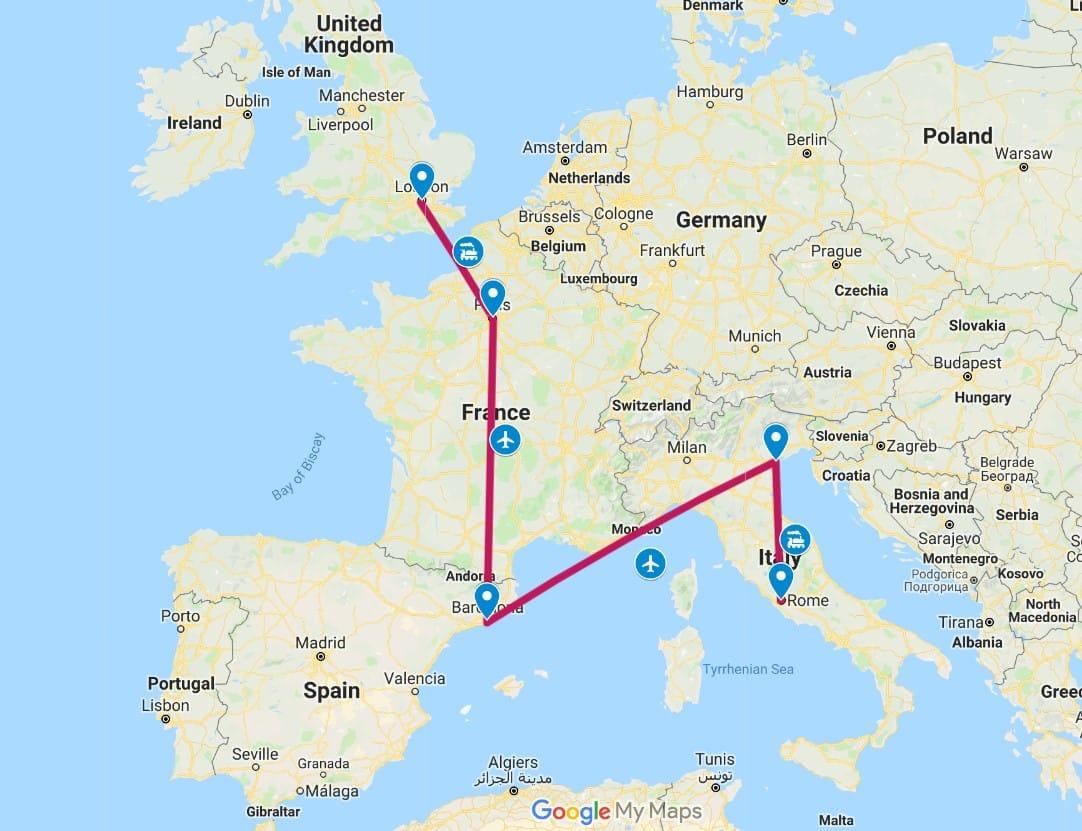 2 Week Europe Itinerary Summary:
How to Get Around Europe
Europe has no shortage of transportation options to get you from place to place. For this itinerary, we would suggest you primarily use the train to get from city to city.
The high speed trains in Europe run frequently, are very comfortable, and are more environmentally friendly than short hop flights. If you book in advance they can also be cost effective. They also have the advantage that there are fewer baggage restrictions, and train stations tend to be in the city center – unlike airports.
Of course, not every segment of this trip would suit a train. For example, from Barcelona to Venice would take at least 24 hours by train. Also, Paris to Barcelona is a fairly lengthy journey. There is the option to take an overnight train, however it isn't direct so it takes a while. It does save you the cost of a hotel night though.
For train travel across Europe, it's important to book your tickets in advance as this will get you the best prices. We recommend thetrainline which supports booking tickets in all the countries visited on this itinerary.
For flights, we suggest you try Kiwi, which includes the major low cost airlines as well the more traditionally priced carriers.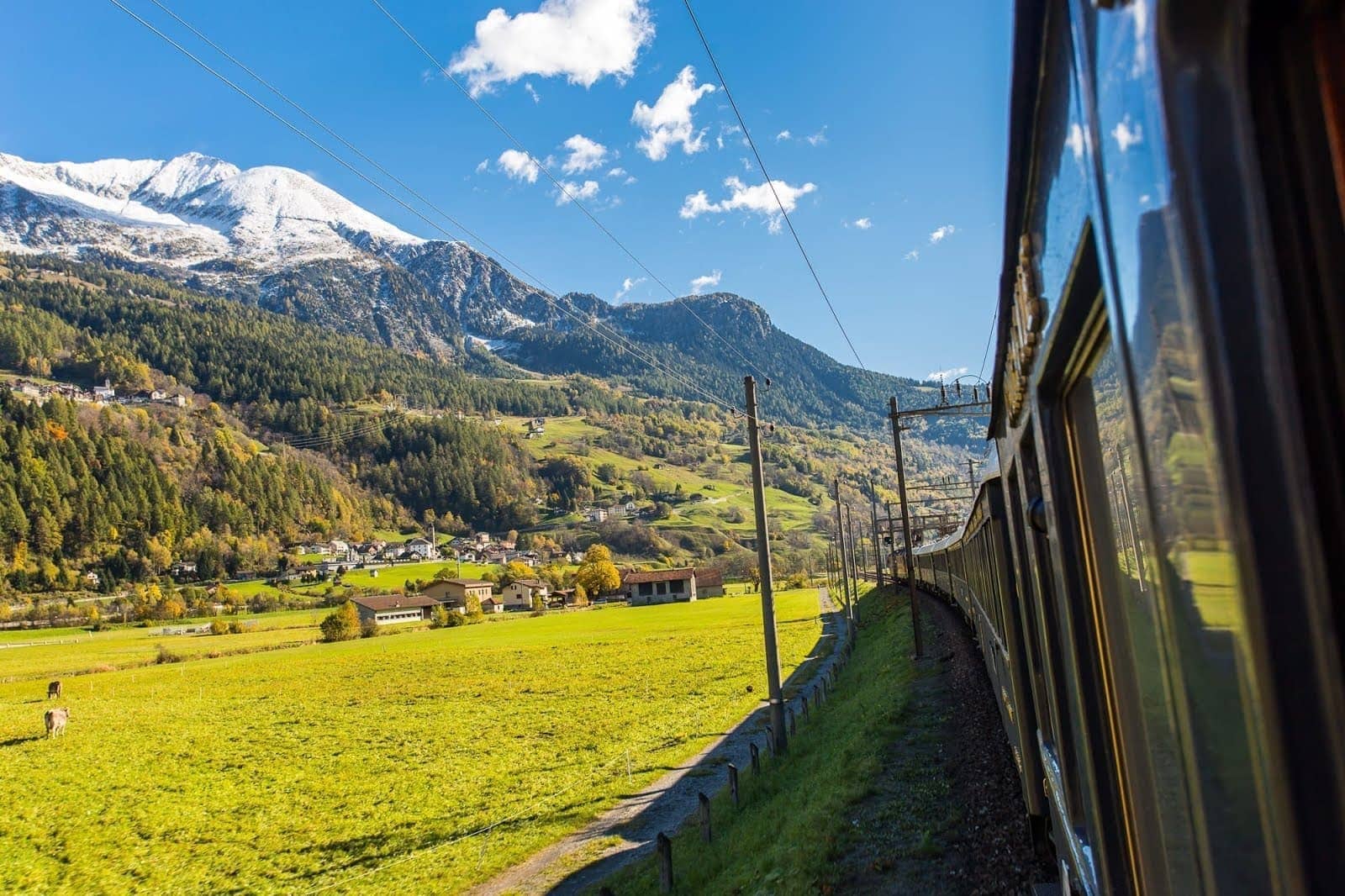 When to Visit Europe
You can certainly visit Europe year-round, although visiting at different times of year will give you different experiences.
For the most part, summers in Europe are quite warm, with temperatures likely to be between 25C & 32C (77F – 90F) on average. Whilst the weather is going to be most reliable in the summer months of June through August, this is also going to be the busiest time of year to visit.
The cities in particular are very popular with visitors, and lines for attractions can be long at these times of year. We wouldn't say you shouldn't visit at this time of year, but you should definitely plan ahead and arrange all your entry tickets so as to make the most effective use of your time.
Our favourite time to travel in Europe is the shoulder months of April / May, and September / October. These months tend to offer a combination of reasonable weather and less busy attractions.
We've also travelled extensively throughout Europe in the cooler winter months, from November through to March. It never gets much below freezing during this time, so as long as you dress appropriately, we think you will have a great time.
See our guide to what to pack for London to give you some ideas of what you might want to bring along.
We don't think there's a bad time of year to travel in Europe. It's just a question of planning and preparing properly in advance. It is also worth checking if there are any events happening in the city when you visit that might cause it to be busier.
For example, Venice has a major Carnival celebration near the start of the year, and the city is always busier at this time. Other cities also have events, and if you visit during them you will find accommodation prices will be higher, and the city will be busier.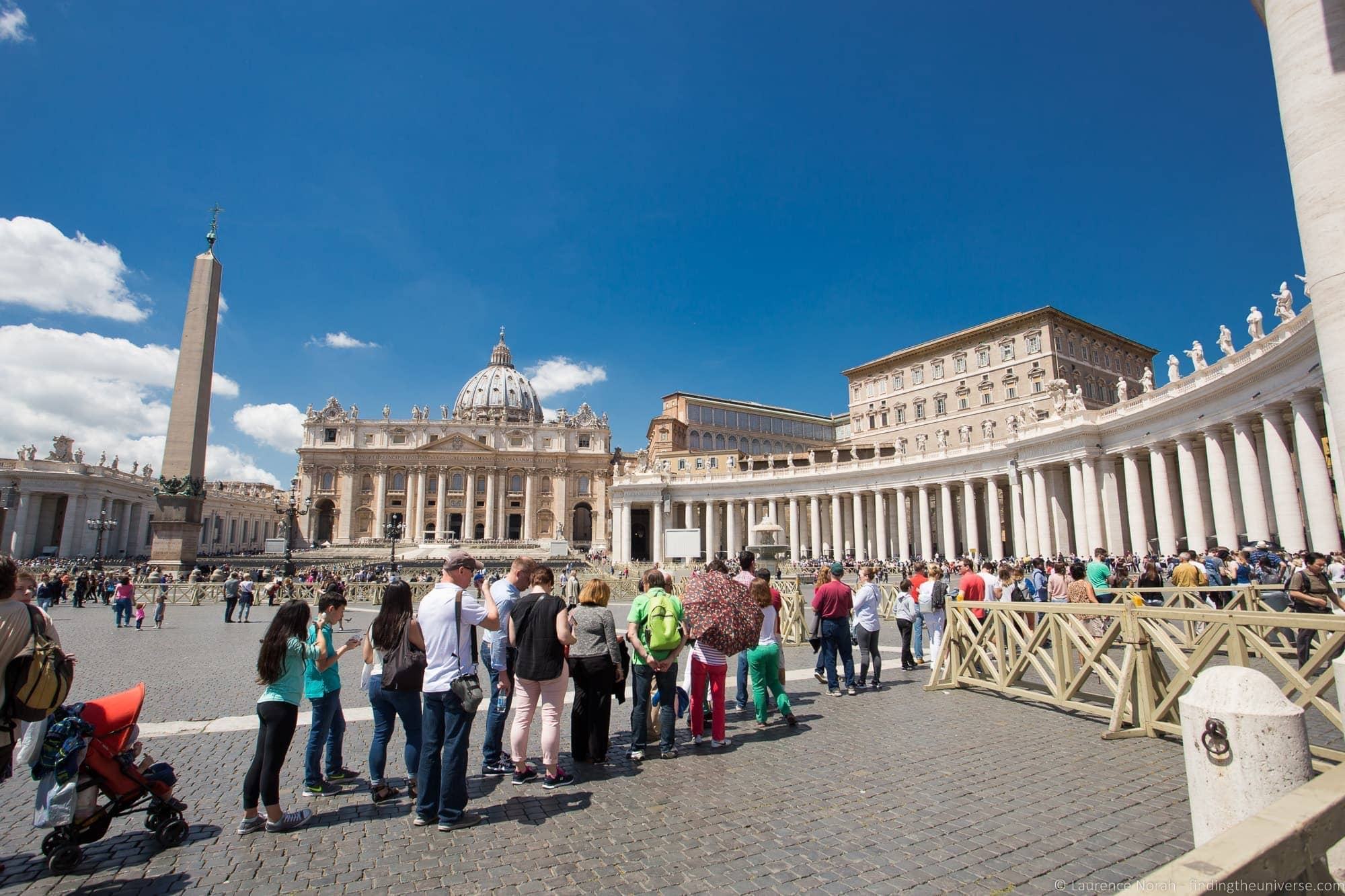 Practical Advice for Travelling in Europe
Power
Europe uses a 220-240V electrical system, so if you are travelling from the USA, Canada, or any other country that uses a 110V system, you will need to check that your electrical items are compatible.
In our experience, lower power items like laptops and smartphone charges are compatible from 110V – 240V, but higher power items like hair dryers and hair straighteners are usually not. The power rating and acceptable voltage should be marked on the device somewhere.
It's really important you don't plug a device into a voltage it doesn't support, as it will damage it. Its best to leave non-compatible items at home and purchase a dual voltage appliance if you need it during your trip, such as a dual voltage hair straightener.
In addition, the UK and continental Europe have two different plug types. Mainland Europe generally uses a two pin system with round holes, whilst the UK has a three pin system with rectangular holes.
For travel, therefore, you will need a travel adaptor like this which will let you plug your devices in. Note that most travel adaptors are not voltage convertors. You would need something like this to convert the voltage.
Internet
Internet in the form of free WiFi access is fairly easy to get access too across all the cities mentioned in our article. In addition, since the EU has abolished roaming charges, if you buy a SIM card in one EU country, you should be able to continue to use it in other countries without any additional charges.
Depending on the device you are travelling with, you will have a number of options for accessing the internet when you travel, from picking up a local SIM, to renting a WiFi hotspot, to just using WiFi as you go.
We have a detailed guide to getting online when you travel to help you figure out which is best for you.
Money
The two currencies that you'll need for this trip are the pound sterling (GBP) and the euro (EUR). The UK (London in the case of our itinerary) uses the pound sterling and the rest of the European destinations on our itinerary use the Euro. Euros from one country can be used in any of the other countries.
In our experience, you should be able to pay for the majority of your travel spending using a credit or debit card. We'd advise getting one of these that doesn't impose foreign transaction fees if that is an option. Ideally it will also support contactless technology, which will make using it for smaller payments easier.
We would also suggest you always have some cash in the local currency on you for small purchases, tips, and places that don't accept credit cards (or if there is any issues with your credit card).
There are cash machines available in all the major cities on this itinerary where you will be able to use your bank card to withdraw a local currency. Depending on the policy of your bank at home, you might be able to withdraw cash from these without a fee, but do check in advance of your travel so you don't pay fees unexpectedly. Some ATM's also charge a fee.
If there is a fee from your bank for withdrawing cash, you might find it is more cost effective to order some money at home before you leave – or to find a bank account that lets you withdraw cash fee free.
Safety
All the cities that we have listed are relatively safe, but of course you should take the same safety precautions when travelling that you would at home. Avoid walking alone at night in unfamiliar areas and don't leave valuables lying around where they could be easily snatched.
It's also a good idea to read up on some of the common scams that you might encounter in each city – for example, we wrote a guide to common scams in Paris to give you an idea of what to look out for.
We'd also suggest keeping your valuables locked in your hotel safe when possible, and to avoid carrying large amounts of money on you. We'd also suggest having a good travel insurance policy. Basically, just apply the same safety principles that you would at home to your personal belongings and safety, and you should have a safe trip!
Drinking Water
Unless otherwise indicated with a sign, the water in the taps in all of the cities on our list is safe to drink. In some cities, you'll also found water fountains where you can refill your water bottle.
The water in Barcelona does have a slightly strange taste due to the high mineral content, and many local people prefer to drink bottled water. However, the tap water is safe to drink unless otherwise noted.
We very much recommend that you travel with a high quality reusable water bottle like this and fill it up as you go. This will be friendlier to the environment, and save you having to spend money on a resource that is available for free.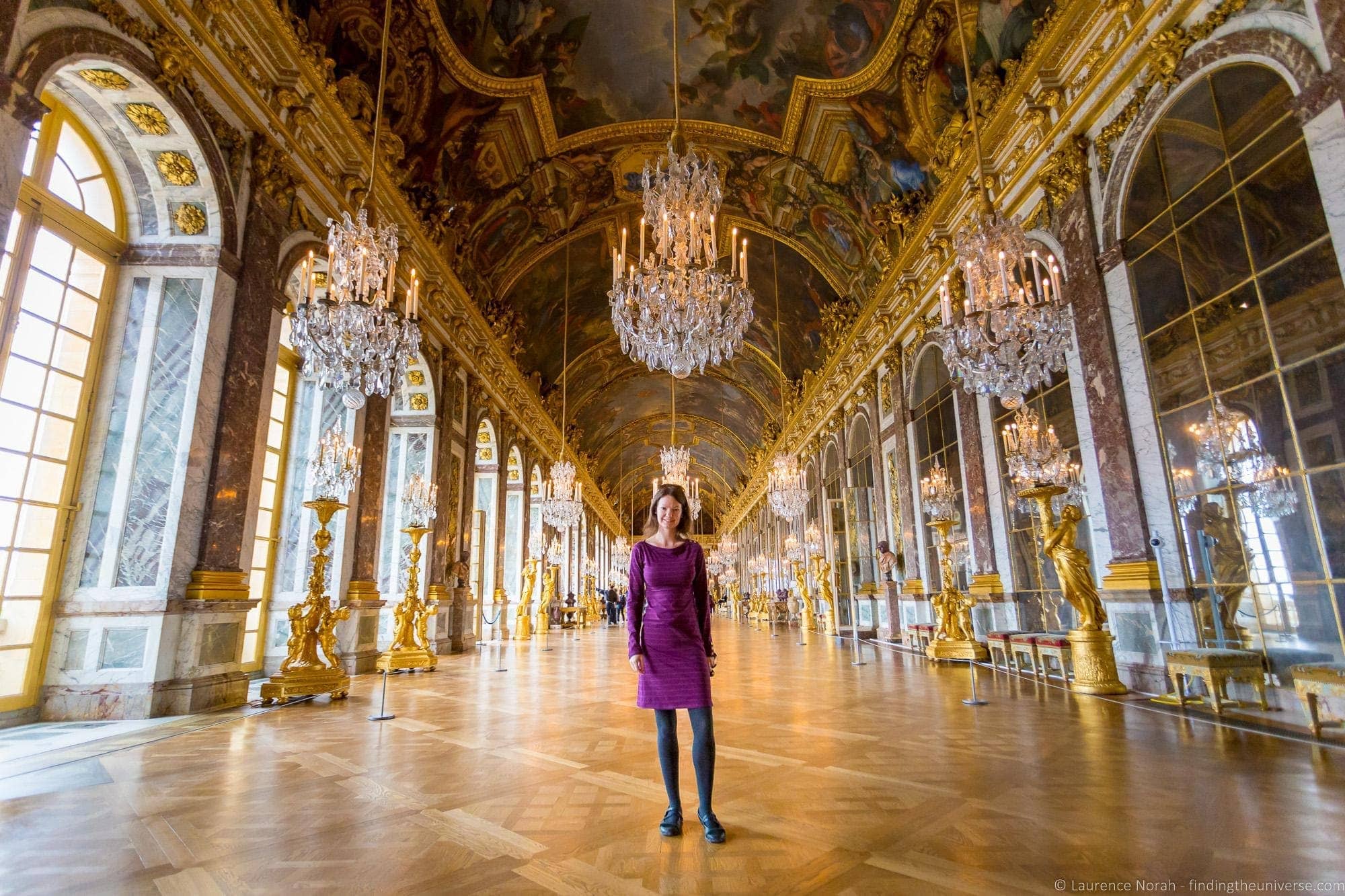 Walking Tours in Europe
One of our favourite ways to explore a new city is to take a walking tour. It's a great way to get oriented, learn about the city, its sights and its culture, plus get local tips on places to eat, drink and see from the guide.
We've taken walking tours in cities around the world, and we nearly always use one of two companies – Take Walks, and Context. Both of these companies offer small group walking tours in all the cities we've covered.
Take Walks offers tours with groups of up to around 14, whilst Context offers more private and semi-private tours. Here are some example tours to consider for the various cities in this itinerary.
Of course, this is just a sample of some of the many tours available, which vary in length from a couple of hours to a full day. We suggest taking a look at all the walks on Take Walks here and Context here. Note that all bookings through our Context links save you 10% on the tour price automatically.
Finally, there are of course a multitude of other options for walking tours. If you would like more options, we suggest looking at the listings on either GetYourGuide or Viator. These two sites have tour options from a wide range of companies, and you can read reviews from other travellers prior to booking to decide if it's a good option for you.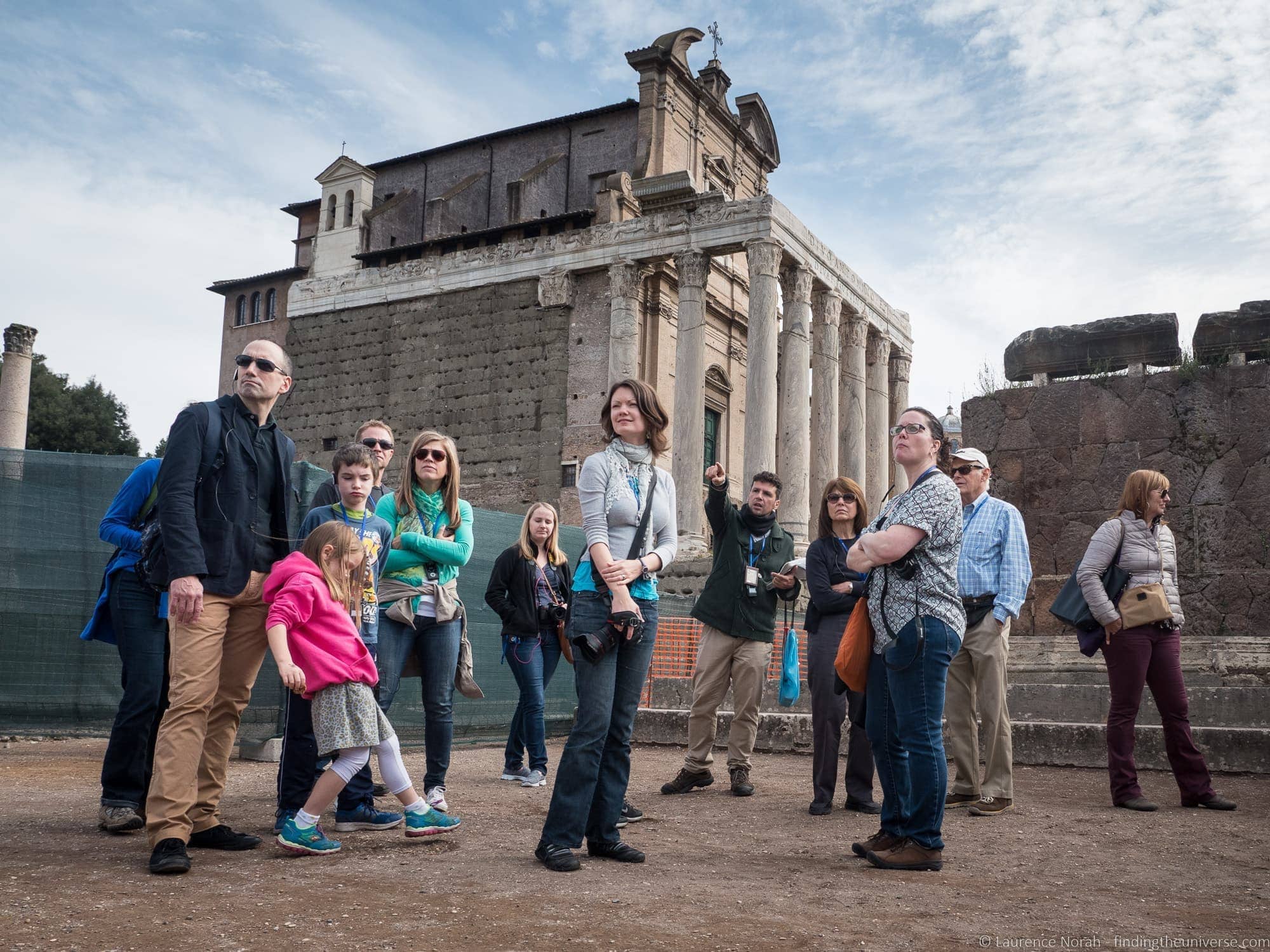 Saving Money in Europe
Europe, and western Europe in particular, is not exactly known for being a budget destination. The cities in particular are fairly expensive. Your main costs on this trip are likely to be the flights (biggest cost for most), accommodation, attraction entry, transport between the cities, and eating out.
To help you control these costs, we wanted to share some of our tips from years of experience travelling in European cities, so you don't spend money unnecessarily. Even if you're not on a tight budget, there's no need to waste money when you don't have to!
Use City Passes
All the cities in our itinerary have one or more city passes to choose from. City passes generally include either free or discounted admission to the major attractions in the city, and may also include other benefits.
These other benefits will vary, but will generally include things like fast track entry to some attractions, inclusive public transport, hop on hop off bus tickets, and discounts on meals and other activities like walking tours, wine tastings, and so on.
We have used a number of city passes during our travels in the cities in this itinerary, and our recommended passes for you to consider are as follows:
If you are planning on seeing a number of sights in each city you visit, a city pass can definitely save you money. Some of them will also save you time, as they offer skip the line benefits. However, we do recommend doing a little bit of reading on each pass to make sure it makes sense for your specific trip.
Note that city passes are often not as good of a value for children (especially young children) and those who are eligible for discounts at many attractions (seniors, disabled, EU university students), so do check if you qualify for any discounts before buying a pass.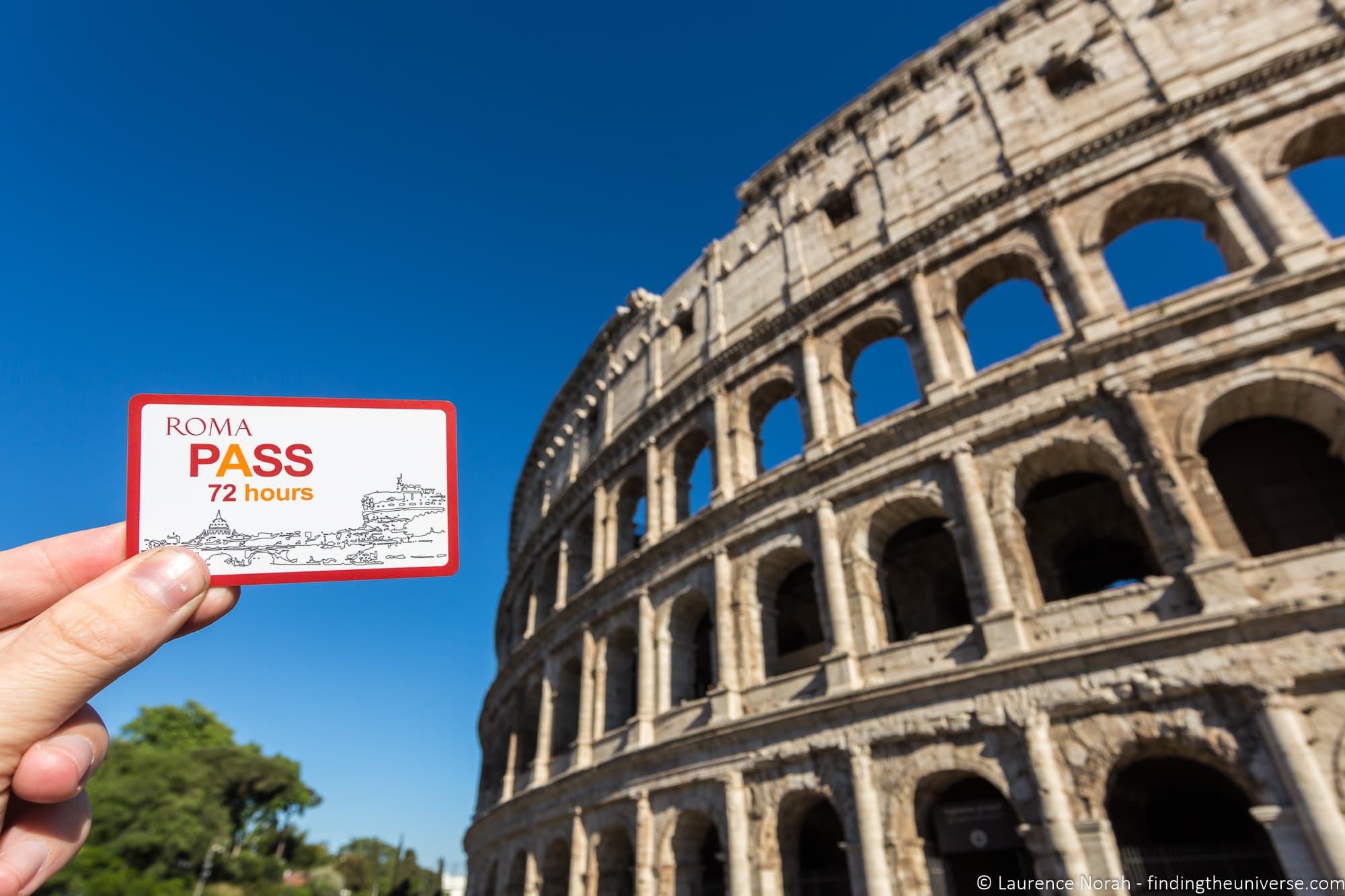 Book accommodation and transportation in advance
The two major costs on your trip are likely to be accommodation and transportation. Our major tip for both of these is to book them in advance.
For transport in Europe, the best deals are nearly always to be had if you book as far in advance as possible. The cheapest tickets on flights and trains always sell out first, and then the prices will increase.
We recommend you check your flights and book in advance here, and your trains here.
Accommodation is not quite so straight forward, as prices can dip and rise depending on demand. However, in our personal experience, prices tend to be lower if we book further in advance. Plus, you can often take advantage of free cancellation policies, and re-book if the prices drop.
Also, don't forget to look at accommodation options beyond hotels. Short term apartment rentals can be very cost effective, plus they will allow you to prepare some of your own meals if you want, which will also save you money.
We generally use booking.com for booking our hotels, and they also include apartments. We also use Plum Guide regularly. There are plenty more options though – see our guide to some AirBnB alternatives to give you some ideas.
Invest in a Guidebook
We recommend investing in a guidebook, especially if this is your first trip to western Europe.
Investing $15 to $25 in a guidebook can save you much more in time and money. A guidebook can cover much more in-depth information than we can in this blog post, and means you'll have all the information you need at your fingertips.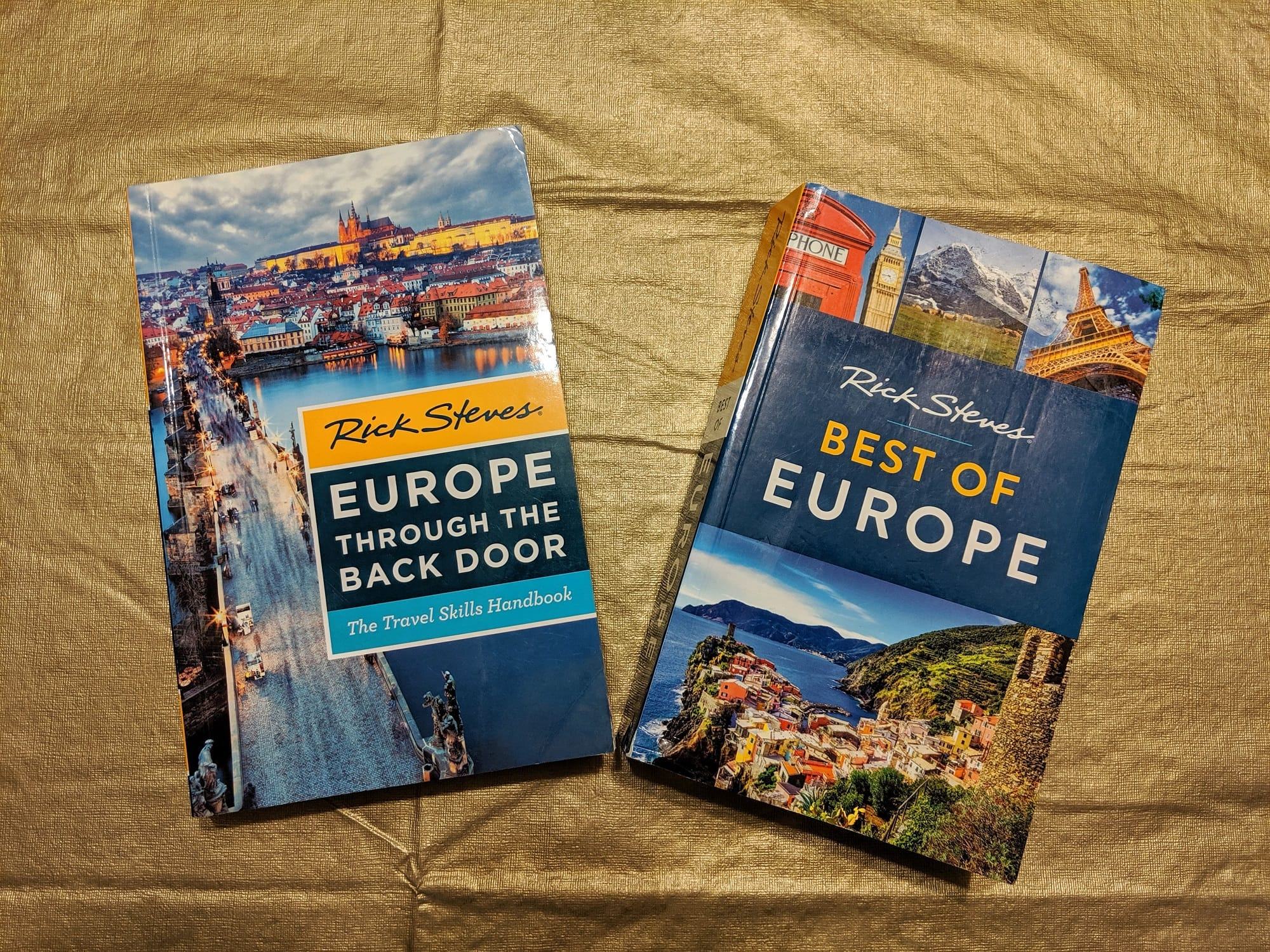 For this trip, we recommend the Rick Steves Best of Europe guide. If you had to pick one guide book, that would be our favourite – it covers all the destinations in this itinerary (plus many more!) and has lots of practical information, tips and advice to help you plan. We use and love it.
If you have room in your bag, we can also recommend the Europe through the Back Door book, which has a lot of general travel advice for Europe.
Other options to consider include Lonely Planet's Western Europe guidebook and/or the Insight Guide to Western Europe.
Be sure to purchase a recently edited/updated version of the guidebook. So make sure it was updated in the last year or so. Most guidebooks are updated every year or two to make sure the information is as up to date as possible.
If you are not sure which guidebook may be best for you, you might want to browse in your local bookshop or library before picking one.
Use Public Transport Effectively
The cheapest and most effective way to get around the cities listed in this post is to take public transport (well, after walking of course!).
Each city has its own public transport network, with various fares and ticket options. Learning how to use these properly will save you money.
For example, in London, it's possible to buy individual tickets using cash. However, this can be twice as expensive as using an Oyster Card or Contactless bank card for your travel. In Paris, you can buy tickets individually, or you can save money by buying booklets of ten tickets.
In addition, many of the city passes we recommend come with some sort of travel card, which can also save you money.
Basically, each transport system has its own quirks, and having a handle on these will likely save you money. We also recommend always checking to see how far your destination is on foot before taking public transport.
The public transit maps are unlikely to match up to the reality of geography, and you might find it will take the same amount of time to walk somewhere as it would have to take a bus or metro, plus walking is free!
Find restaurant deals
Our final tip covers the last major expense, which will be eating out. Of course, eating out is a major part of travelling, but the costs can quickly add up.
The good news is that you can also save money on eating out. The secret is to figure out when the restaurant deals are likely to be happening.
For example, in France and Spain, it's very common for lunch time menus to be offered. These are usually two or three course meals, which sometimes include wine, bread and coffee, and which are usually priced under €20 per person.
For Paris, see our guide to some of the best Michelin starred restaurants for lunch deals.
In London, these aren't as common, however, many restaurants offer theater deals. These are special priced menus offered either late in the afternoon (5pm – 7pm generally) or late in the evening (10pm and onwards), designed for theatre goers who want to get a meal before or after the show.
Of course, you don't have to be going to the theatre to take advantage of these deals!
Other options for saving money on dining out include taking advantage of street food, picking up "meal deals" at supermarkets like M&S in London, putting together picnics from markets in Paris – the list goes on. It is certainly possible to eat on the cheap quite easily if you make a little bit of effort to do so.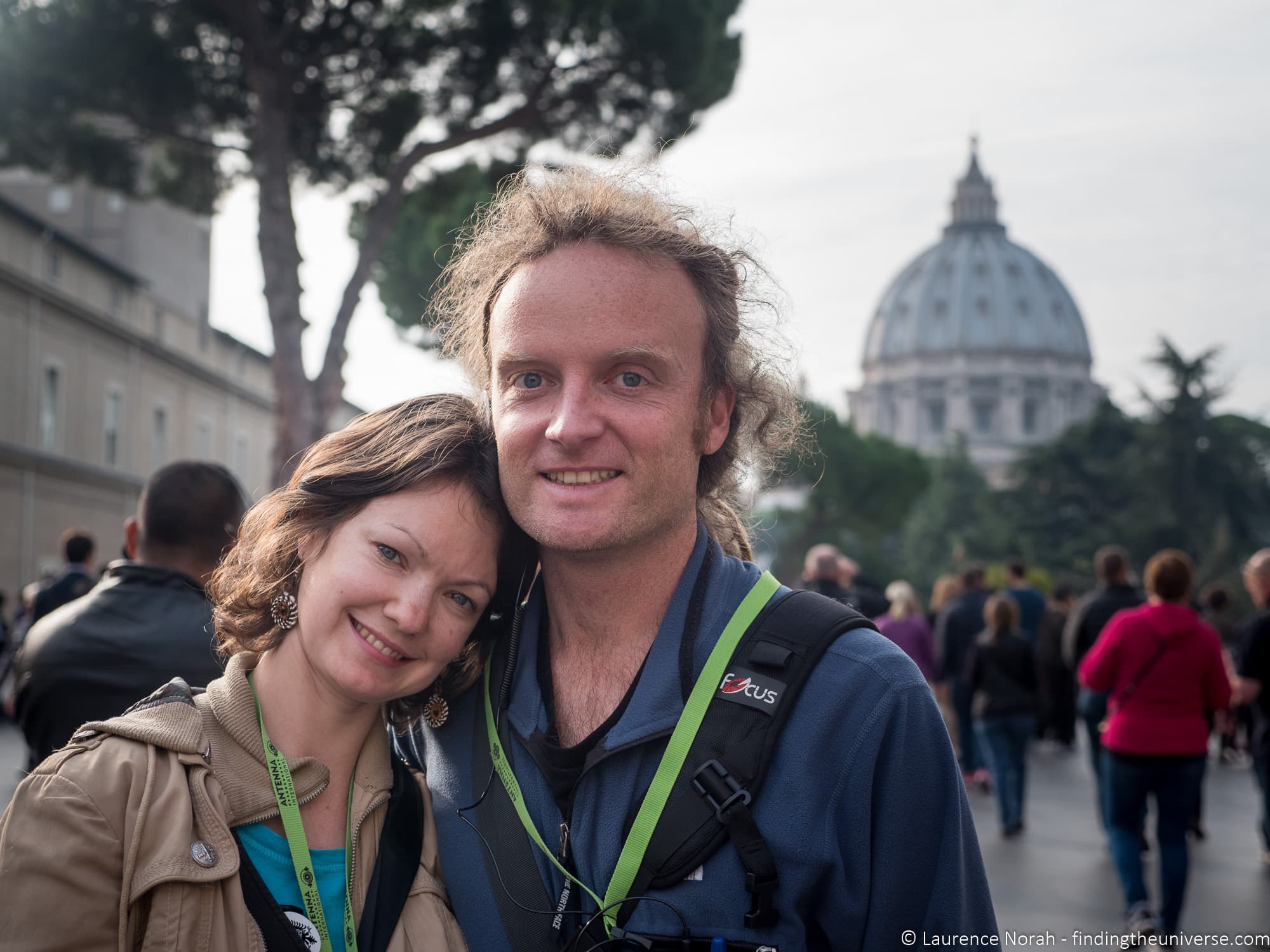 Further Reading for your Trip to Europe
Well, that's pretty much the end of this post to help you plan your own perfect Europe itinerary and trip.
As you can see from the links shared throughout the post, we have a lot of content to help you plan your own trip to Europe. To make it easier for you, I wanted to put some of the most useful content here, for easy reference. I've also included some third party resources you might find useful in planning.
And that's it for our guide to spending 2 weeks in Europe! As always, we're open to questions, comments and feedback – just pop them in the comments section below, and we'll get back to you as soon as we can!