I've been proud to be able to call myself a Vanguard Professional since 2014, which means I'm an ambassador for Vanguard. In case you're not familiar with the brand, Vanguard are an awesome company which manufacture a variety of useful photography accessories (amongst other things), including a range of tripods (essential for photography, read why here) and photography bags.
Vanguard also make optics, including hunting scopes and binoculars. My parents were so impressed by a pair of binoculars they tried out recently that they've invested in a pair for birdwatching, and we picked up a scope as well.
In 2015, I was delighted to help launch Vanguard's VEO range of tripods and bags, which at the time was something new for them – a range aimed specifically at the travelling photographer or backpacker who wants to keep their gear light and portable, whilst still offering great stability and value for money.
I reviewed the original VEO range, including the Vanguard VEO 235AB aluminium tripod and the VEO 265CB carbon fibre tripod in 2015, and found they were well-suited to my travel needs – lightweight, stable, and great value for money. A triple win, and you should definitely take a look at that post.
Since then, I've travelled the world with my Vanguard VEO 265CB, racking up tens of countries and thousands of photos, and they've not failed me yet.
In 2017, Vanguard updated their product range, and amongst other things, launched the VEO 2 range. This was a refinement of the original tripods and bags, taking on board customer feedback, and looking to set the standard for travel photography accessories, and especially tripods, going forward.
At the time, Vanguard sent me the top of the range carbon fibre model, the Vanguard VEO 2 265CB. Between 2017 and 2020, it's been my go-to travel tripod, coming with us on adventures across the world, including hiking trips in the USA, road trips in Iceland, northern lights chasing in Finland, and landscape photography in Scotland.
I originally wrote this post with my initial thoughts on the VEO 2 265CB, but as I've now been using this tripod for a number of years, I've updated this post to form more of a a longer term review. This way you can see how the tripod has stood the test of time.
First though, let's talk a bit about my photography gear to give you some context for what I'm using my tripods for.
What Photography Gear I Use
As full time bloggers and travel photographers, we have a fair amount of camera gear, which ranges in size from the super lightweight Sony RX 100 V, through to a relatively lightweight mirrorless Panasonic Lumix through to the much larger full frame Canon EOS 6D, which we pair with a wide angle 16-35mm f/4 lens as well as a 70-200mm f/2.8.
That last lens is a beast when it comes to weight. The VEO tripod can definitely handle it, although as with most tripods, it is more stable when the centre column is not extended.
For the most part though, we use the tripod for our Canon DSLR with the 16-35mm lens, and our Panasonic mirrorless system, both of which fit perfectly on this tripod.
We primarily shoot in cities and rural landscapes, and also use the tripod to get photos of the two of us together, which yields far more reliable results than asking random strangers for help!
We have a post on rest of our travel photography gear and accessories if you're interested, and if you're in the market for a new camera, check out my guide to picking the best travel camera here, which covers compact cameras to professional-level DSLRs.
What's New With the Vanguard VEO 2 Range
At launch, there were eight tripods in the Vanguard VEO 2 range, and the major change between the original VEO and the VEO 2 was that the tripods switched from a flip lock system to a twist lock system, based on customer feedback.
This means that instead of releasing a flip out catch to extend the legs, you twist to release the legs and then twist to tighten them.
Which system you prefer is entirely down to you – some prefer one way, others prefer another way. Personally, I find both systems work well, but I do like the lack of catches on the new VEO 2 range as it means that they don't catch on my bag, and can slip in and out of the side tripod holder on my Alta Sky 49 backpack more easily. So that's a plus in my book.
Another important change is that Vanguard switched to a more advanced type of carbon fibre for the VEO 2 tripods. So whilst the tripods have the same load weight as their predecessor (17.6lbs in the case of the VEO 2 265CB), the tripod is actually lighter. The carbon fibre VEO 2 265CB weighs under 3lbs, coming in at 2.98lbs, compared to the 3.3lbs of the VEO 265CB.
A third of a pound might not sound like much, but when you're carrying something around on your back all day, every little bit adds up!
There are also a couple of other changes from the original model. There's a new friction control on the ball head, which lets you control how much resistance the head has when you move it. As a photographer, I haven't found I use this too much, but I have a feeling that video users will love this addition.
Last (but not least!), the feet on the tripod have changed away from metal spikes with rubber ends, to angled rubber feet (you can still buy spiked feet if you prefer). Again, I find this helps with packing as spiked feet can catch on bags or clothing, so this is a good upgrade for me.
What Stayed the Same with the VEO 2 tripods?
Other than the above changes, much has stayed the same. The build quality is excellent, and after years of extensive use, nothing has fallen apart or broken. I do not treat my photography equipment particularly well, and it has stood up to even my rough handling.
Size wise, the tripods extend to the same height above the ground, which is 150cm / 59 inches for the VEO 2 265CB model.
When folded down the VEO 2 265CB is 41.4cm / 16.3 inches, which is ever so slightly longer than the original VEO 265CB (39cm / 15.4 inches).
If you are looking for a higher travel tripod, take a look at the new VEO 2 GO 265HCBM. This is new for 2020, and is a part of the new VEO 2 GO range. Whilst it is a fraction heavier than the VEO 2 265CB, the central column extends even further, giving this an impressive 65.5 inches / 166 cm of maximum height!
The VEO 2 tripods still come with a choice of pan or ball heads, which makes them excellent value for money as you get everything in the same package, and don't need to worry about investing in a tripod head as well. And that head is Arca compatible, which means you can quickly put your camera on the tripod and take it off with the supplied plate attachment, or any number of third party designs including the excellent Peak Design carry system that we use.
Speaking of price, the VEO 2 265CB had a launch price of $249.99. At launch, the original VEO 265 CB was $349, which makes this a good value price for an excellent product. Compare this to other travel focused Carbon Fibre tripods from competing brands such as MeFOTO and Manfrotto, which range in the $270 – $350 range, and Vanguard really is offering excellent value for money.
Of course, not everyone wants to spend that much on a tripod. At launch the entry level VEO 2 204AB tripod was priced at $109, and since then a number of other value options have launched, meaning Vanguard really does offer something for every price point.
Discounted Price for Vanguard Products for our Readers!
As Vanguard Ambassadors we are able to offer you a unique discount code which will get you 20% off everything in the Vanguard USA, Vanguard UK, Vanguard Spain, and Vanguard Germany online store websites. Just use code FindingTheUniverse (case sensitive) on checkout.
And the bags?
Along with the new tripods, Vanguard updated their range of VEO bags, which are small bags designed to complement the tripods. They have clips and compartments where you can put the tripods, as well as room for a small DSLR or mirrorless system.
Personally, I usually carry too much gear to really use these bags, and I'm deeply enamoured with my Vanguard Alta Sky 49 backpack, which I use for the majority of our travel photography needs.
That said, for day use where I'm out shooting with just one camera body and lens, the VEO bags are definitely handy. They're well made, have a waterproof cover and are excellently priced.
So if you're looking for a new bag and don't need to carry huge amounts of gear, these are a great option. Plus, they don't look ostentatiously like a camera bag, which is always a plus when travelling.
Do You Need to Upgrade from a VEO to a VEO 2 tripod?
If you already own a Vanguard VEO tripod, you might be wondering if you need to upgrade. To be perfectly honest, in my opinion the answer is no. This is an evolutionary upgrade rather than a revolutionary product, and I think the original VEO will do you very well for many years to come.
If you are thinking of switching from an aluminium version to a carbon fibre, then I'd definitely recommend the VEO 2 line over the original. They are slightly lighter, have some new features and are an investment that will pay off for many years of happy travel photography.
If you don't own a tripod at all, or are looking for a travel specific model, then I definitely recommend taking a look at the VEO 2 line. There are a range of options available, many of which are featured in our guide to the best travel tripods.
Plus, as a bonus, you get one of my photos, and (even a photo of me!) on the box. And if that's not enough to persuade you to buy a VEO 2 tripod over anything else, I'm not sure what is!
Long Term Use With the Vanguard VEO 2 265CB
As mentioned earlier in the post, I originally wrote this guide having used the VEO 2 265CB for a few months. Since then, it has been my go-to travel tripod.
As I also mentioned, I am not terribly careful with my photography gear – I see it as a set of tools I use to get images, and I certainly don't treat it with kid gloves. As such, it has to be able to withstand a certain amount of rough and tumble.
I am pleased to report that after a few years of use, and some extreme environments including pouring rain, rushing rivers, and temperatures far below freezing, the VEO 2 265 CB has passed my long term test with flying colours.
In fact, if Vanguard hadn't sent me a new VEO 2 GO 265HCBM in 2020, the VEO 2 265CB would be my main travel tripod for years to come. As it is, the new features in the VEO 2 GO, such as a detachable leg that converts to a monopod, a carbon fibre central column, and that extra height, means that my VEO 2 265CB is going to be relegated to secondary tripod duty.
However, if you are in the market for a new tripod, I would definitely still recommend the VEO 2 265CB. It offers exceptional performance, long term durability, and a portable package that is perfect for travelling with.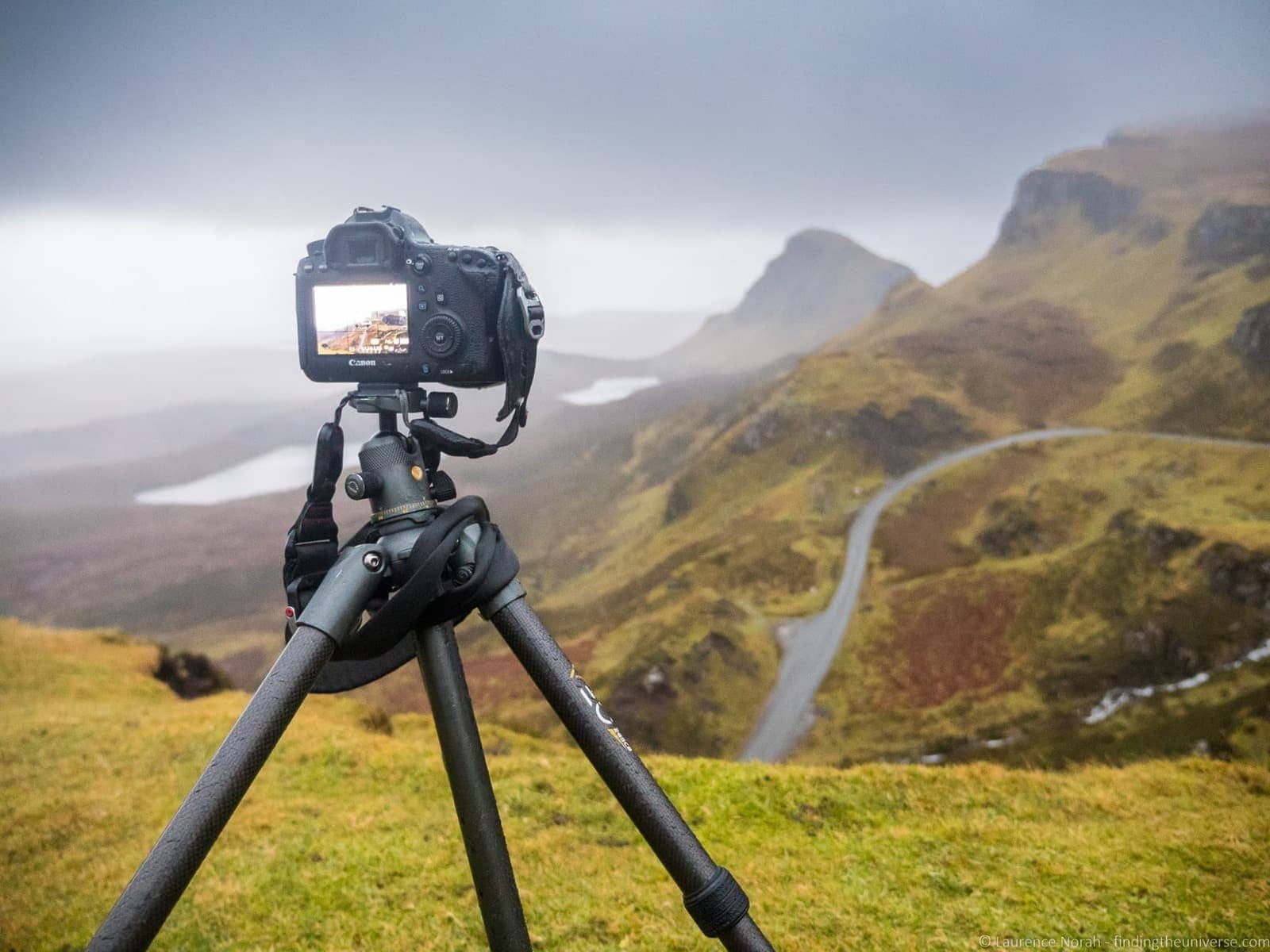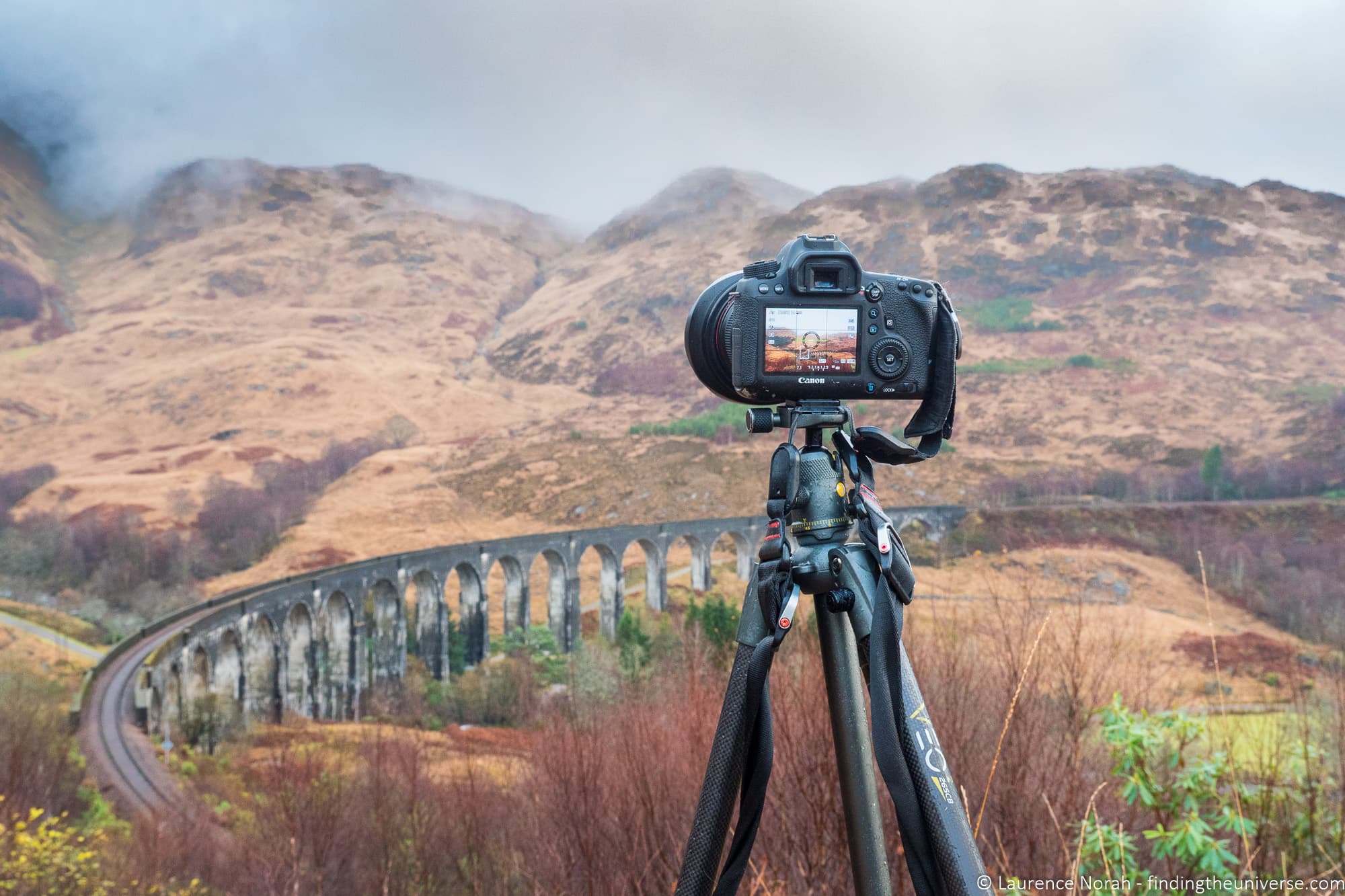 Final Thoughts on the Vanguard VEO 2 265CB Tripod
When it launched and I initially reviewed this tripod, I said that Vanguard had launched a really excellent tripod system for the travelling photographer who values stability but wants to save weight. It improved on the original VEO line, and offered a product that would keep a photographer happy for years to come.
I'm delighted to be able to stand by that review, even a few years on, and say that this tripod has kept me very happy for a number of years, on photography adventures around the world.
I still believe that for the majority of travelers looking for a travel tripod, the VEO 2 line is an excellent choice. In fact, given that the range has expanded since launch, to encompass even more tripods with even more features, I'd say it's an even better choice!
Further Reading
That's it for my long term review of the Vanguard VEO 2 265CB. If you found this useful, you might enjoy some of my other photography content. Here are some articles to get you started.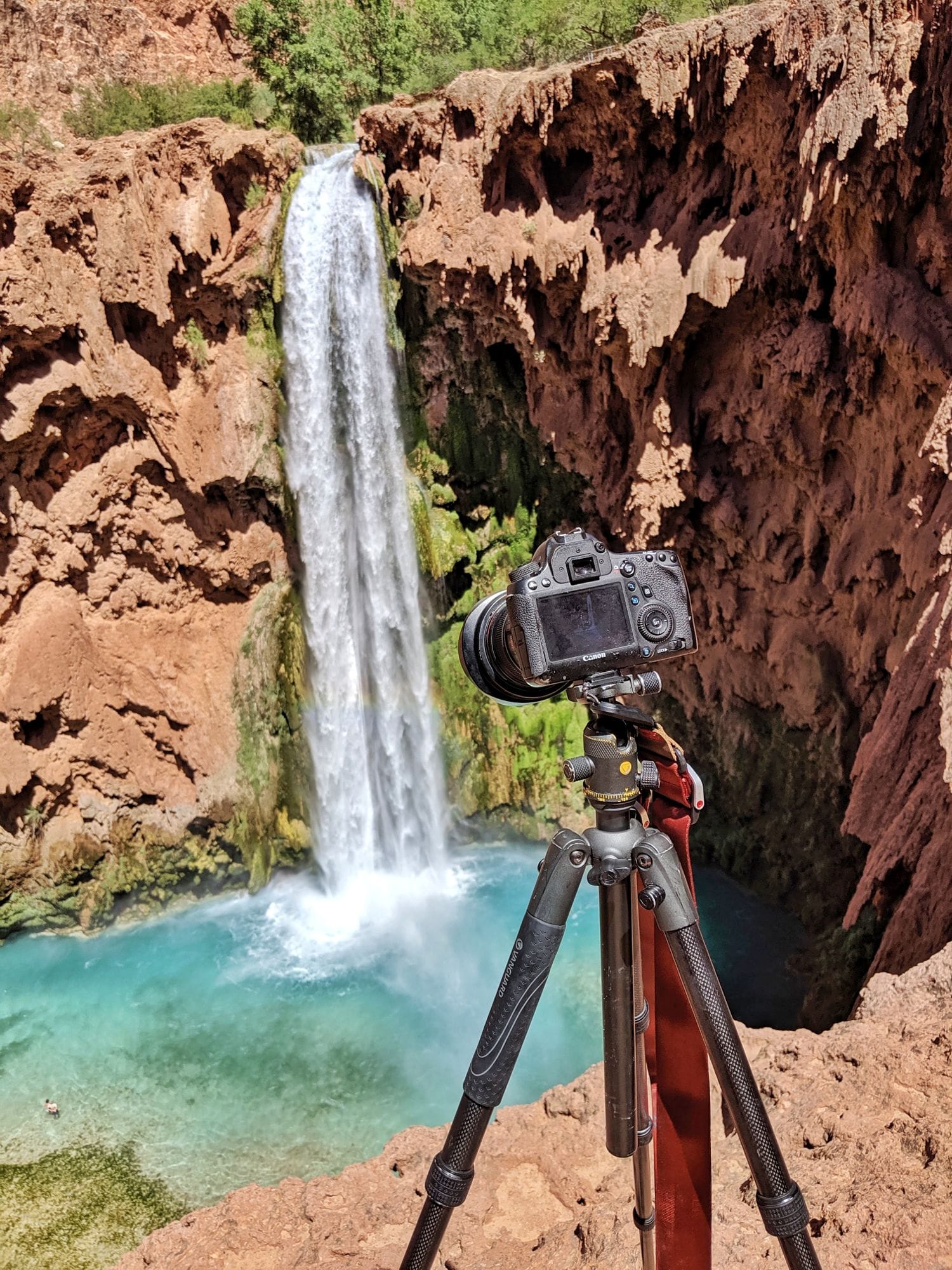 Looking to Improve Your Photography?
If you found this post helpful, and you want to improve your photography overall, you might want to check out my online travel photography course.
Since launching the course in 2016, I've already helped over 2,000 students learn how to take better photos. The course covers pretty much everything you need to know, from the basics of how a camera works, through to composition, light, and photo editing.
It also covers more advanced topics, including astrophotography, long exposure photography, flash photography, and HDR photography.
You get feedback from me as you progress, access to webinars, interviews and videos, as well as exclusive membership of a Facebook group where you can get feedback on your work and take part in regular challenges.
It's available for an amazing one-off price for lifetime access, and I think you should check it out. Which you can do by clicking here.
And that's it! I'd love to hear your thoughts on this post, and am happy to answer any questions you have. Just pop them in the comments below and I'll get back to you as soon as I can.
One last thing before I leave you. The Vanguard folks made a really cool video of Jess and I out and about in Ann Arbor, Michigan. We thought it came out really well, and figured you might like to take a look. It's embedded below, or you can see it here if the embed doesn't work on your device.
So you know: As mentioned throughout the post, I'm an ambassador for Vanguard, and they provided me with my tripod and bag for this kit as part of the VEO 2 launch campaign. I love their gear and am thrilled to be able to work with a company I love, but as always, all opinions remain our own and we of course adhere to our code of ethics for any work we accept.