SmugMug is a website for photographers which offers a huge range of features and capabilities. In this SmugMug review, I'm going to share my thoughts as to whether or not I think SmugMug is a good option for building a photography portfolio and selling your photos.
As a professional photographer, having a presence on the internet where I can both showcase my work and sell it to clients is important to me. SmugMug offers both of these capabilities, as well as a range of other features that make it useful for both professional and hobbyist photographers alike. You can see my photo portfolio here.
In this Smugmug review, I'll share with you everything you need to know so you can decide if SmugMug is right for you. I'll go through my experiences using it, the key features of SmugMug, and compare it against other photography website tools.
I'll also share my exclusive SmugMug discount code so if you do decide to sign up, you'll save money. Let's dive in.
What is SmugMug?
SmugMug is an online platform designed primarily for photographers, which lets users build an online portfolio of their work. It also has e-commerce features, allowing users to sell their photos to clients around the world.
SmugMug handles the end to end process of image sales, from payment processing to printing and shipping. This makes it an excellent all in one solution for photographers looking to sell their work, as well as those looking for a portfolio site.
Who is SmugMug for?
SmugMug is aimed at a range of users, from professional photographers through to amateur photographers.
For professional photographers, which includes everyone from travel photographers through to wedding photographers, SmugMug offers a range of features to assist with their business, from password protected galleries to ecommerce tools.
However, SmugMug is not just for professional photographers. With unlimited photo backup and easy portfolio creation, SmugMug is a good option for any photographer who wants to share and save their images.
In addition to photography features, SmugMug also allows video uploads, video portfolios, as well as video download sales, so videographers will also find something to love.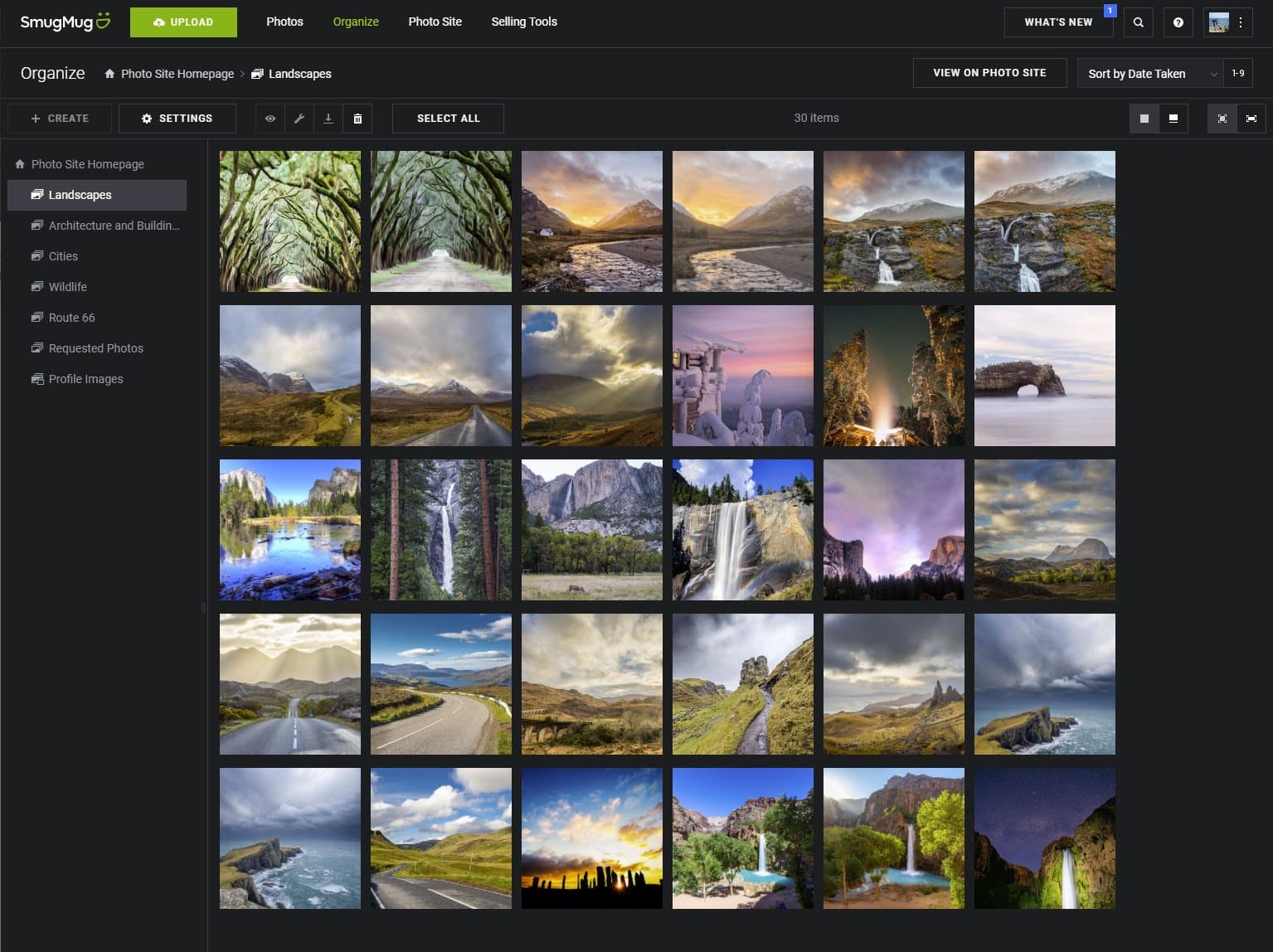 How Much Does SmugMug Cost?
SmugMug currently offers four plans, which are priced as follows (prices correct as of May 2022). Note that prices do change so you will want to check the latest prices on the SmugMug website here.
Basic plan – $90 USD per year
Power plan – $132 USD per year
Portfolio plan – $270 USD per year
Pro plan – $432 USD per year
You can save 15% on all the above prices, as well as access a 14-day trial, if you sign up with this link.
Note that you can also pay monthly, but the price is much higher if you do so and I would recommend against that option. If you are uncertain, I'd go for the trial option to try it out first.
All of the plans allow for unlimited photo and video uploads, as well as an ad-free portfolio website. The main difference between the plans is around the commerce features. If you want to sell photos through SmugMug to clients, then you will need a Portfolio plan or a Pro plan.
On the Basic and Power plans, you can still sell images, but you don't have any control over pricing. The prices are fixed to cover SmugMug's costs, and you won't make a profit on any sale. However if you have friends or family who might want to buy your images at cost price, these plans are worth considering.
The Basic and Power plans are a good option if you want to quickly and easily build an online portfolio and backup your images, as well as let friends and family buy prints. You can upgrade to more advanced plans with additional features whenever you wish, should you decide you want to sell your work for a profit.
We would generally recommend that professional photographers looking for a website through SmugMug would want to consider the Portfolio or Pro plan. Personally, I use the Portfolio plan which has everything I need.
What are SmugMug's Main Features?
SmugMug is one of the more premium platforms that allows a photographer to build a website, and as such it has a lot of features. These features vary by plan, although many of the features such as unlimited uploads and the ability to create an online portfolio are common to all the plans.
Here are the main features that all the plans share:
Ability to create a custom website for your photos and video
Unlimited photo and video uploads
Mobile app for managing your site on the go
Unlimited traffic to your SmugMug portfolio
Ability to embed photos on other websites
Adobe Lightroom synchronisation
Detailed stats and analytics of your site
SEO features to help people find your work
24/7 support
Basic site customization
Easy image management tools
Private galleries and password protected galleries
Sharing support
The option to order prints and other products featuring your work
Products available include prints and canvases, as well as keepsakes like mugs and aprons, through to photo books. You can also sell digital photo downloads of your images. See all the options here.
Support for ten currencies for worldwide ordering
All the above features are included with all the SmugMug plans.
If you're looking to use SmugMug primarily to backup your photos, and to share them with friends and family, then the Basic or Power plan will likely do. Additionally, if you are just looking for a gallery site where clients can preview your work prior to ordering, and you're going to handle the printing, shipping and payment yourself, then these plans will also work.
We would also suggest checking out our guide to photo backup options to see if there's a better fit if backup is the main reason you want to use SmugMug.
However, if you want users to be able to order your photos directly from your SmugMug portfolio and you would like to make a profit from the sale, then you will need either the Portfolio plan or the Pro plan. With these plans, you set the prices for your work, and SmugMug handles the rest of the process from end to end. This includes everything from payment processing through to product creation and shipping.
I will now highlight the additional features in the Portfolio plan that set it apart from the Basic and Power plans. The Portfolio plan is the plan I would recommend if you want to sell your photos online, as it offers a good balance of features and price.
These are the main additional features
Set your own pricing for your products, either individually or site-wide
Use your own domain name
Additional themes and customization options
Support for photo labs around the world
Ability to sell digital photo and video files
In terms of pricing, as well as the monthly fee, you also pay 15% of the markup on every sale, something you will want to keep in mind when you set your pricing.
The key feature of the Portfolio plan is that it allows you to set a price for your products, which means you can use SmugMug to generate an income from your photos. They also have a number of print facilities around the world, meaning you can sell your products internationally.
SmugMug Review
I have been using SmugMug as a portfolio and sales site for my photos, and I wanted to share my thoughts on how I have found using the platform. You can see my portfolio here.
I first used SmugMug back in 2014 for a couple of years, then went for a period of time without having a portfolio. However, as I kept having requests for image sales, I relaunched on SmugMug in 2020 with an updated set of images.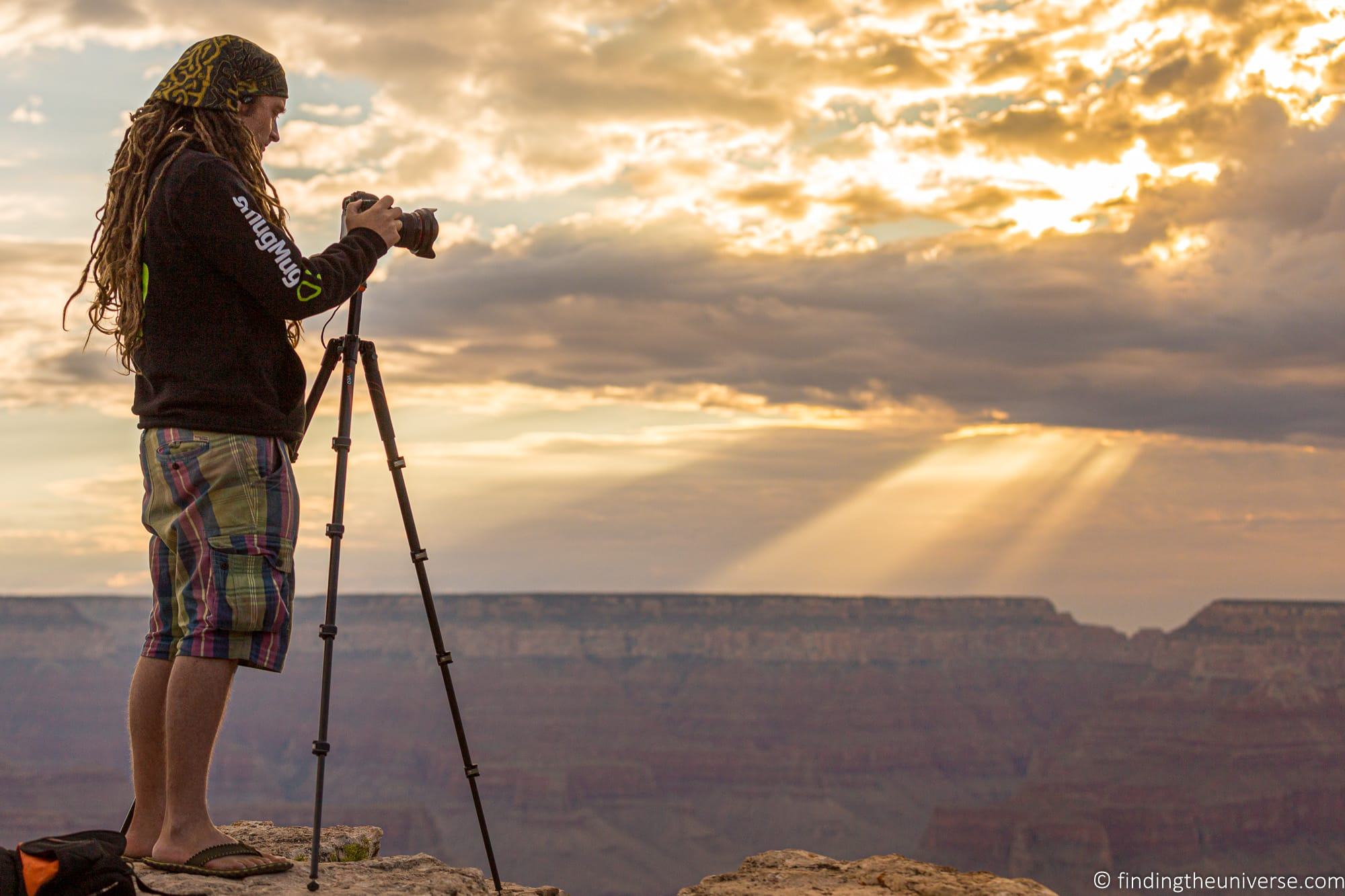 As a bit of background, I am used to building websites. I put together this blog as well as our Independent Travel Cats blog, both of which run on WordPress. I also put together my Travel Photography Course website, which is an ecommerce store also built on WordPress. I've also created sites on Blogger and SquareSpace.
I'm therefore quite familiar with the challenges that building a website presents across a variety of platforms, as well as the additional challenges that adding ecommerce to a website can present.
So first off, let me just say how nice and easy SmugMug is to use for building a great looking portfolio. I didn't need to use any coding knowledge—I just picked the theme I liked, edited the text, and within minutes my website was live.
Then all I had to do was upload some images, set my pricing, and my store was ready to start selling. Honestly, the whole process took less than thirty minutes, and most of that was taken up with picking photos!
Compared to setting up my own website and store on WordPress, a process which took days and days, this was refreshingly simple. I'm pretty sure that anyone could do it, and you definitely don't need any coding or website building experience.
In terms of adding images, this was also really easy. What I really like about SmugMug from an image management perspective is that they have a Lightroom plugin.
I use Lightroom for my end-to-end photography workflow, from managing my photos through to photo editing.
The SmugMug Lightroom plugin takes away a lot of the challenges I traditionally have with managing an online photography portfolio. I can create my SmugMug galleries entirely from within Lightroom, add and remove photos, and adjust various SmugMug features entirely from within Lightroom.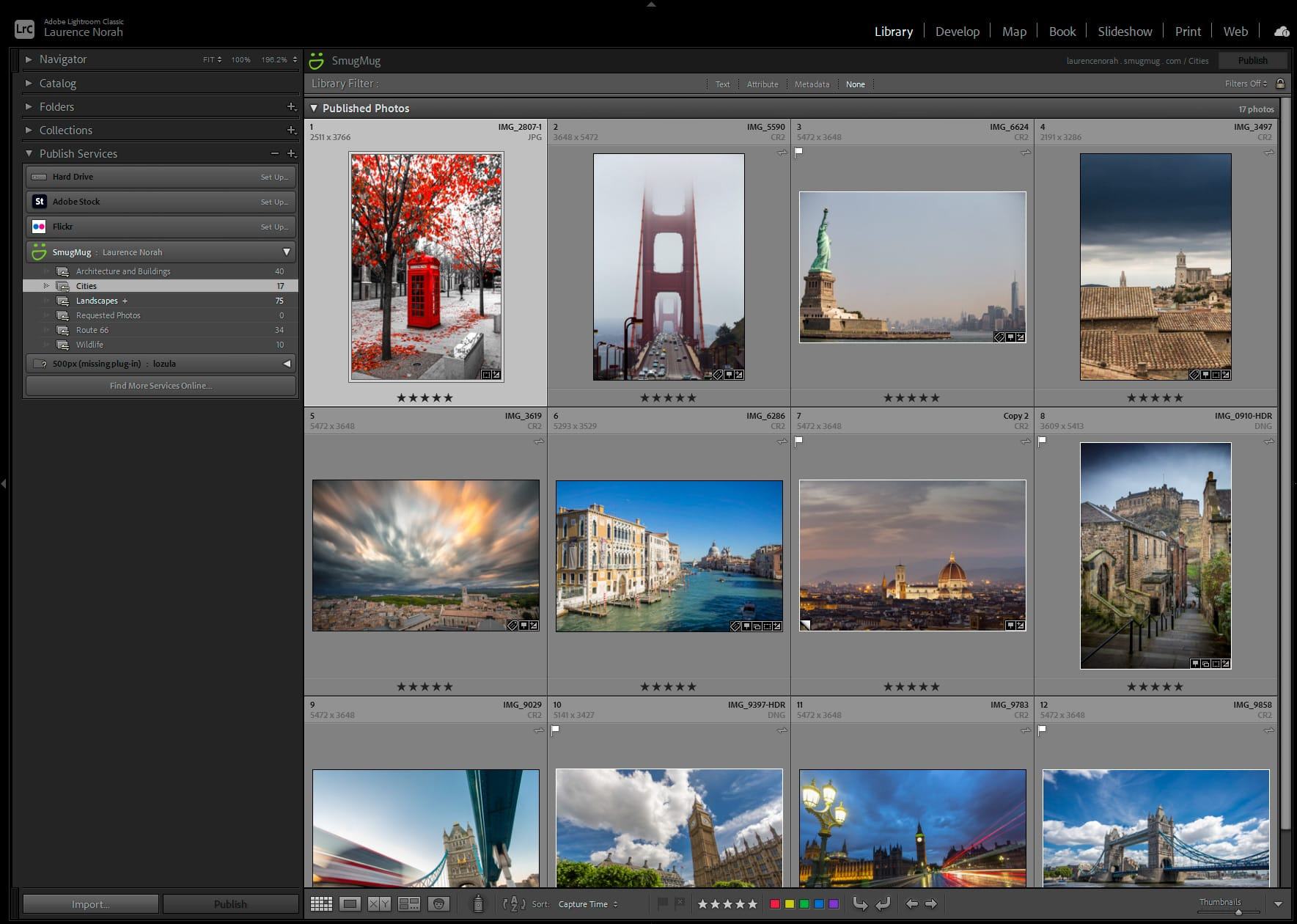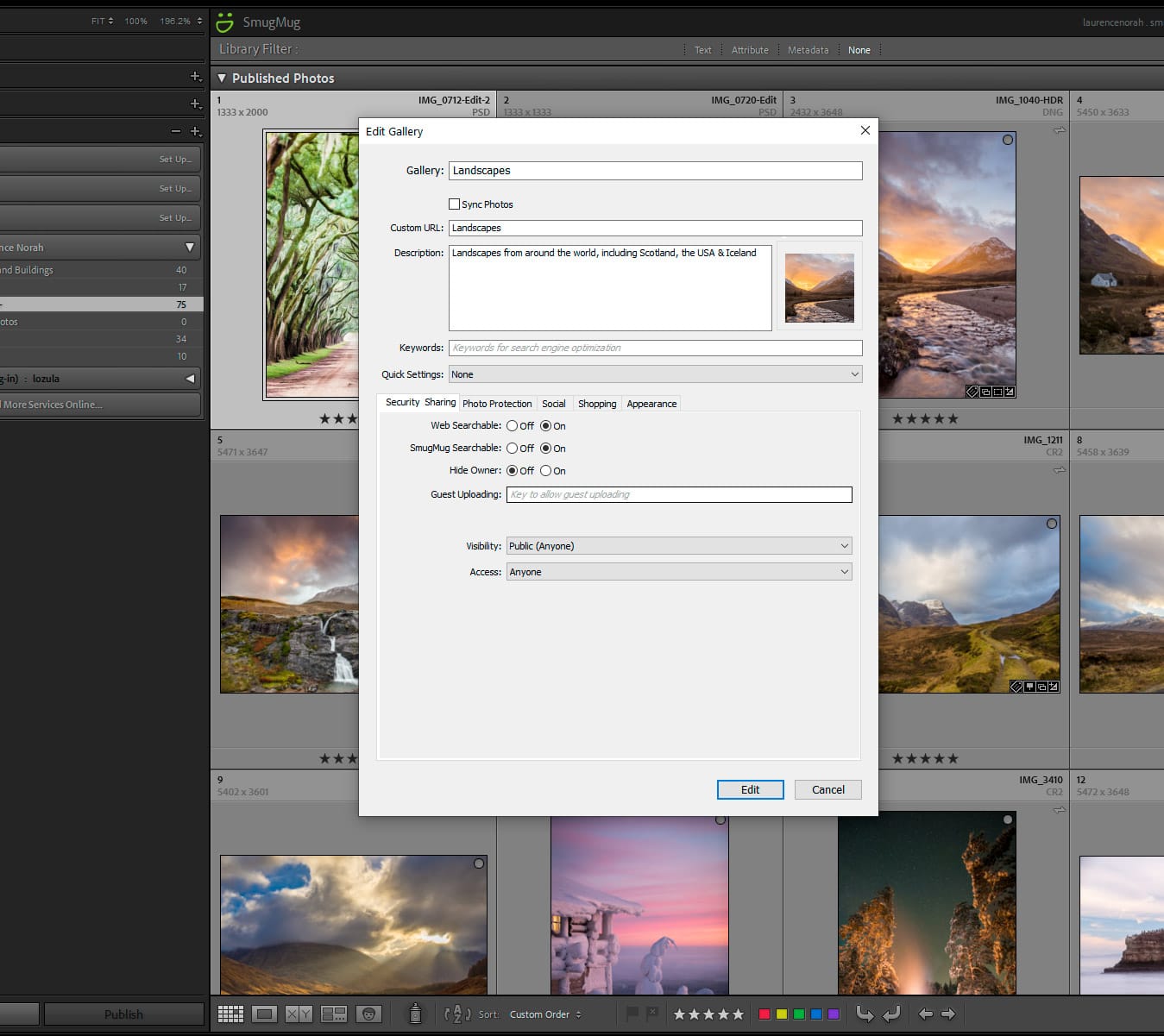 The galleries I create within Lightroom are automatically uploaded to my SmugMug gallery, with a small size image for preview purposes, and the full size file available to be sent to the print lab when an order is made.
Even better, if I decide to tweak a photo, those edits are synchronized to my gallery. So it's really easy to keep my portfolio up to date and looking its best, without having to manually upload new versions of images.
I also appreciate the various features that SmugMug has to help protect my images. For example, I can add a watermark to my photos simply by enabling that feature. It's also possible to disable right-click protection, to stop folks downloading my images.
However, the main protection that I appreciate is that SmugMug only shows users a small preview of any image. The full size image is stored on the SmugMug server, and only used if someone decides to order a product, at which point the full size image is sent to the print lab.
Personally, I don't have the watermarking feature enabled as I think it's a bit distracting. I am happy that just serving low resolution versions of the images is sufficient protection.
SmugMug does have a number of other features that many will likely find useful, however I don't take advantage of them. These include streaming of photos and videos to Apple TV, unlimited photo backup, and smartphone apps for gallery management.
For me, the main benefits of SmugMug is how easy it is to create a professional looking website, worldwide sales support for my images, and the easy integration into my workflow with Lightroom.
Of course, not everything is perfect. There are a few downsides to SmugMug.
First, the price. SmugMug has a relatively high price, and when you add on the 15% commission on every sale, it is definitely one of the more expensive platforms for creating a photography website. However, I would argue that the pricing is in line with the major alternatives to SmugMug.
Of course, features vary across the various products out there. SmugMug definitely has a great set of features and its worldwide capabilities are excellent. However, if you are only planning on selling locally or nationally, you might find another solution is more cost effective.
Overall I would definitely recommend comparing the features that SmugMug has, and deciding if it's best for your needs. Here's a quote from my photography course student Aneta Zimnicki (see her SmugMug portfolio here), who had the following to say on why she chose SmugMug:
"After reviewing the top photo selling sites, SmugMug hands down was the best for me. It's designed for photographers and their customer service is amazing. Custom photo pricing and print size control is great. I can publish prices in my own home currency CDN (I was very disappointed in some other sites, they assume everyone is US based!).

Also the printer vendor relationship with the site was very important to me. I was looking for reliable, consistent good quality prints. The cost for the site is more than other sites, but I see the reason.

Cons: The printers (for Canadian customers) are in the US, and so far, shipping across the border to Canada is slow. The printer wholesale cost is a little more than my local vendors."
Another thing to note is that whilst SmugMug offers unlimited photo backups, these do not include RAW file support. For a long time, SmugMug did not include RAW files of any kind, however, as of 2021, that changed.
You can now upload and backup RAW files to SmugMug, although this does come at an extra cost. Depending on the size of your image library, this may or may not work out to be good value for you. You can see full pricing and more details here.
Personally, as I have quite a large image library, I use a different backup solution which covers all my other files as well for a very reasonable annual fee. For that, I use and recommend BackBlaze, which offers great value unlimited backups. However, if you don't have many terabytes of images as I do, then SmugMug might end up being more convenient.
Finally, whilst SmugMug has excellent integration with Lightroom, it doesn't currently offer integration with some of the major Lightroom alternatives. So if you use Luminar, On1 or Capture One for example, then you won't get such tight integration with your workflow, and will have to use either the web based interface or one of the uploader apps that SmugMug provides.
Overall though, I think SmugMug is a great option for photographers looking for an easy to use portfolio website which supports worldwide image sales. Customer support is excellent if you ever need help, and the platform has all the features you need to start making an income from your photography.
If you're interested in giving SmugMug a go, this link will let you try the service for 14 days for free. In addition, if you sign up, you'll get 15% off the subscription price.
SmugMug Alternatives
Whilst SmugMug is a capable and fully featured platform that offers pretty much everything a photographer might need, we appreciate that it might just be overkill for some users. As such, I wanted to recommend some alternatives to SmugMug that you might want to investigate.
For more options, check out my guide to how to sell your photos online. If you are planning on self-hosting using WordPress, see my guide to choosing a WordPress host.
Further Reading
That's it for our SmugMug review! We hope you found it useful in helping you make an informed decision about whether or not this is the right photography website for you.
Before you head on, I wanted to share some more photography content that I think you'll find useful, that I've put together based on my years working as a photographer.
Looking to Improve Your Photography?
If you found this post helpful, and you want to improve your photography overall, you might want to check out my online travel photography course.
Since launching the course in 2016, I've already helped thousands of students learn how to take better photos.
The course covers pretty much everything you need to know, from the basics of how a camera works, through to composition, light, and photo editing.
It also covers more advanced topics, including astrophotography, long exposure photography, flash photography, and HDR photography.
You get feedback from me as you progress through assignments, access to webinars, interviews and videos, as well as exclusive membership of a Facebook group where you can get feedback on your work and take part in regular fun photo challenges.
It's available for an amazing one-off price for lifetime access, and I think you should check it out. Which you can do by clicking here. It's also available as a gift if you know someone who is interested in getting into photography.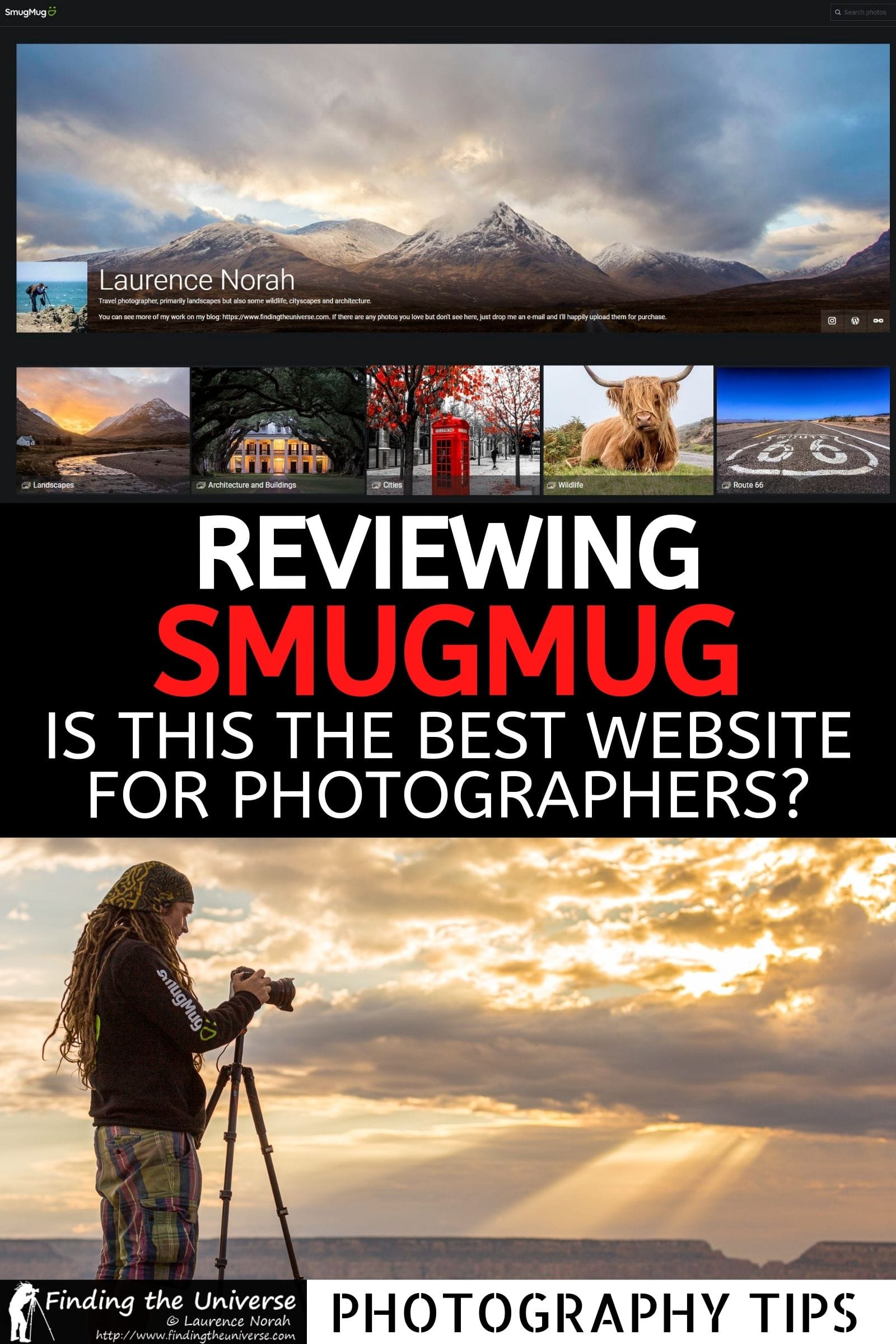 And that's it! If you have any questions or feedback on using SmugMug as a photographer, I'm here to listen and do my best to answer. Just pop them in the comments below and I'll get back to you as soon as I can.